Katy was so expressive and so much fun to photograph!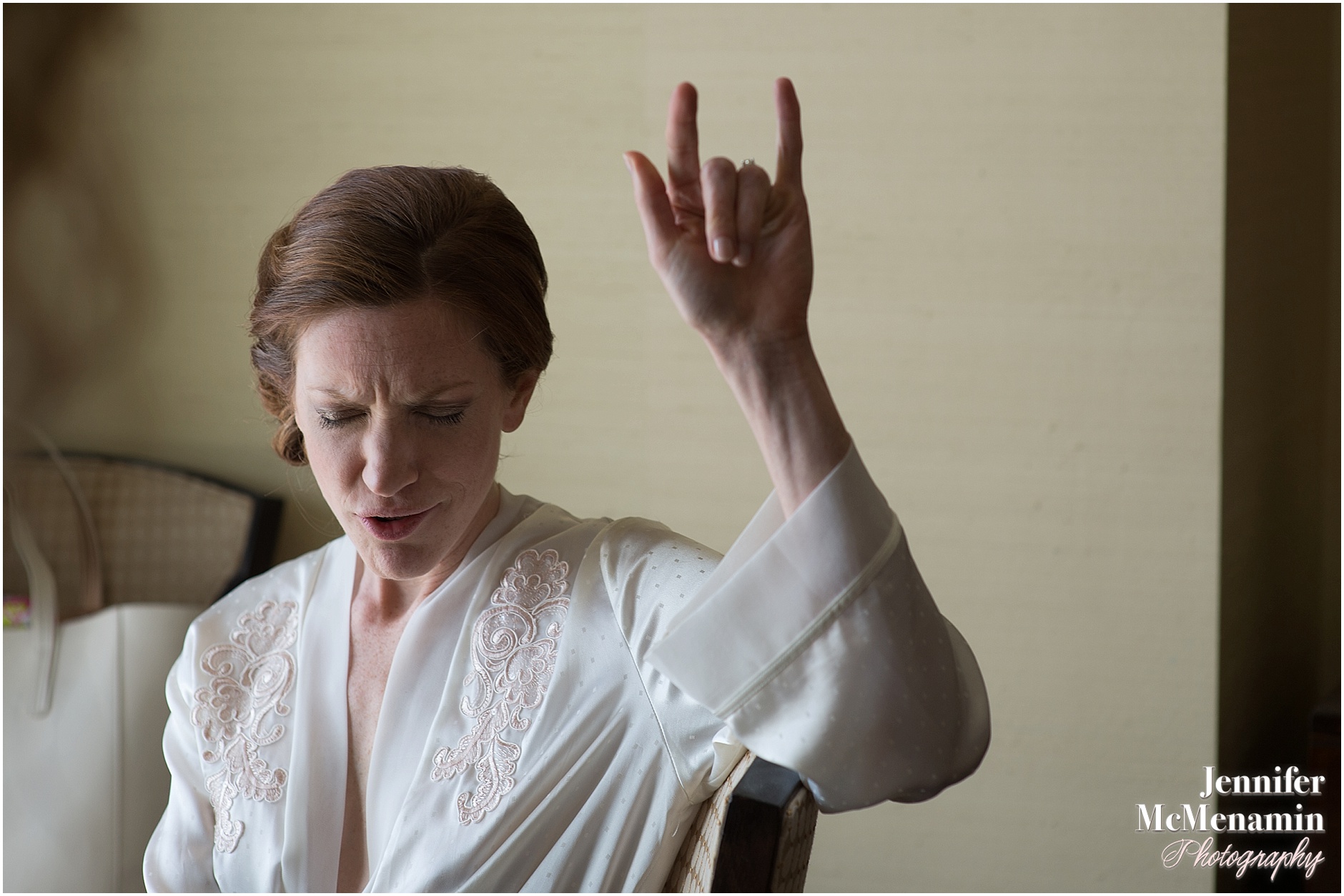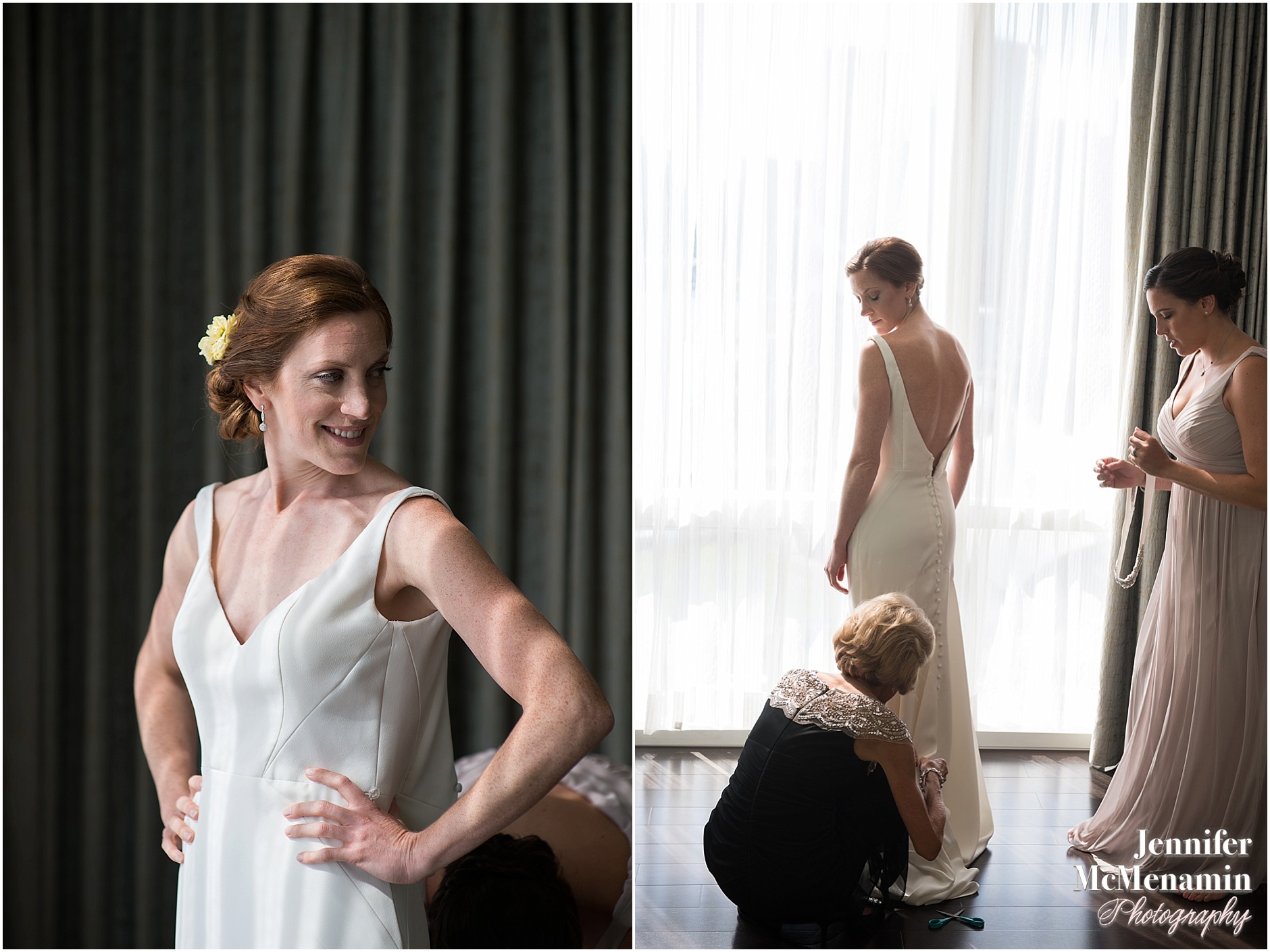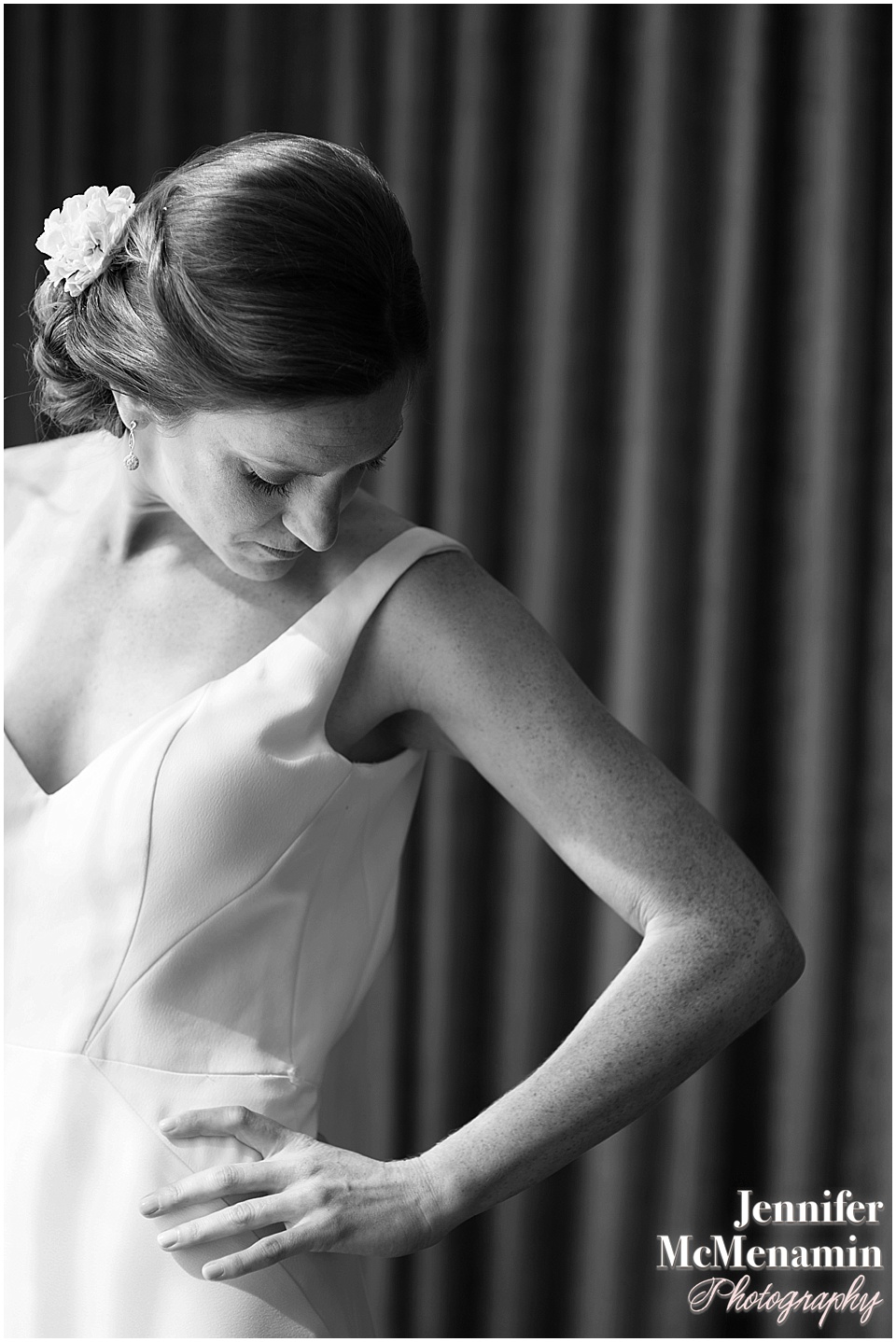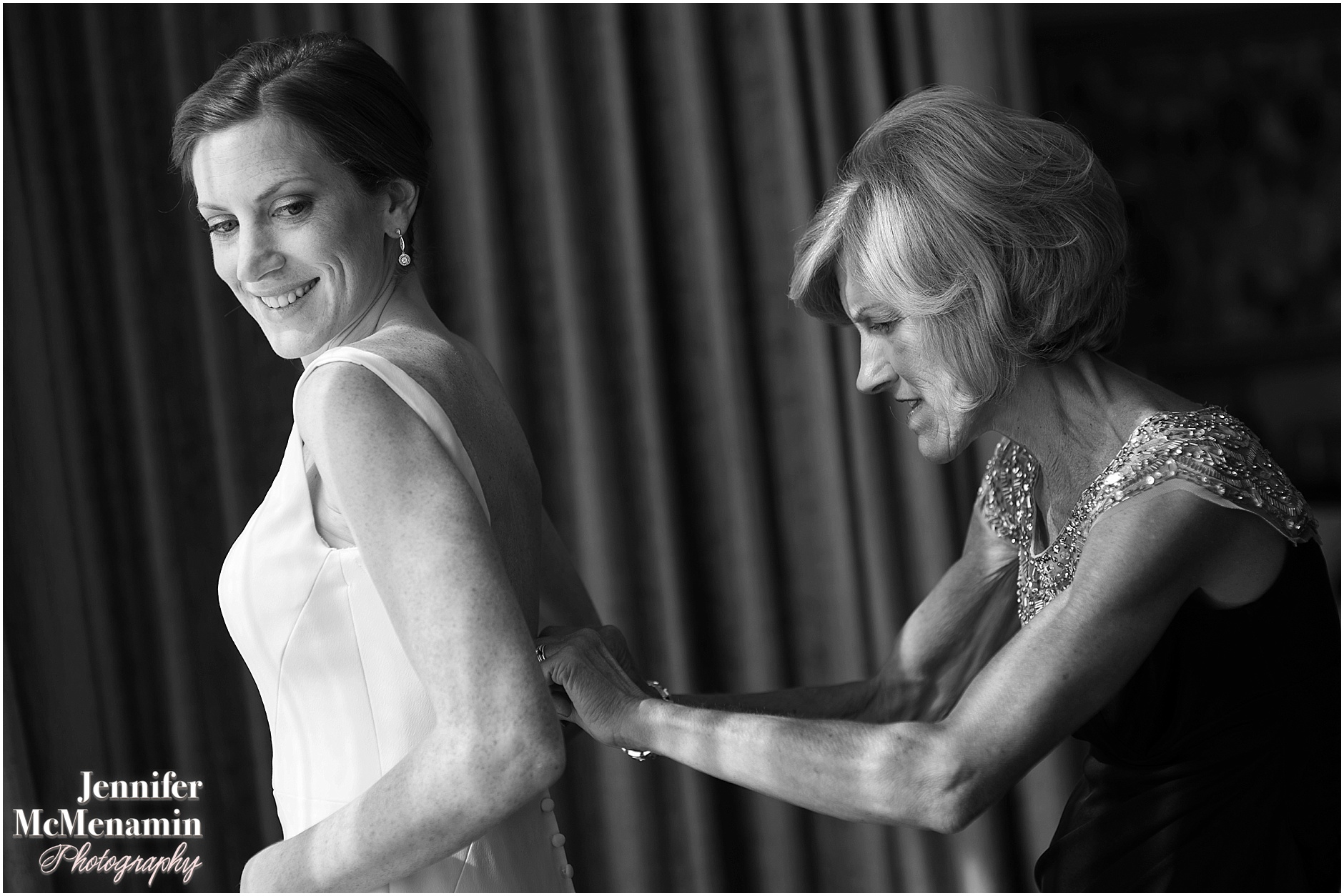 The bride, looking absolutely lovely!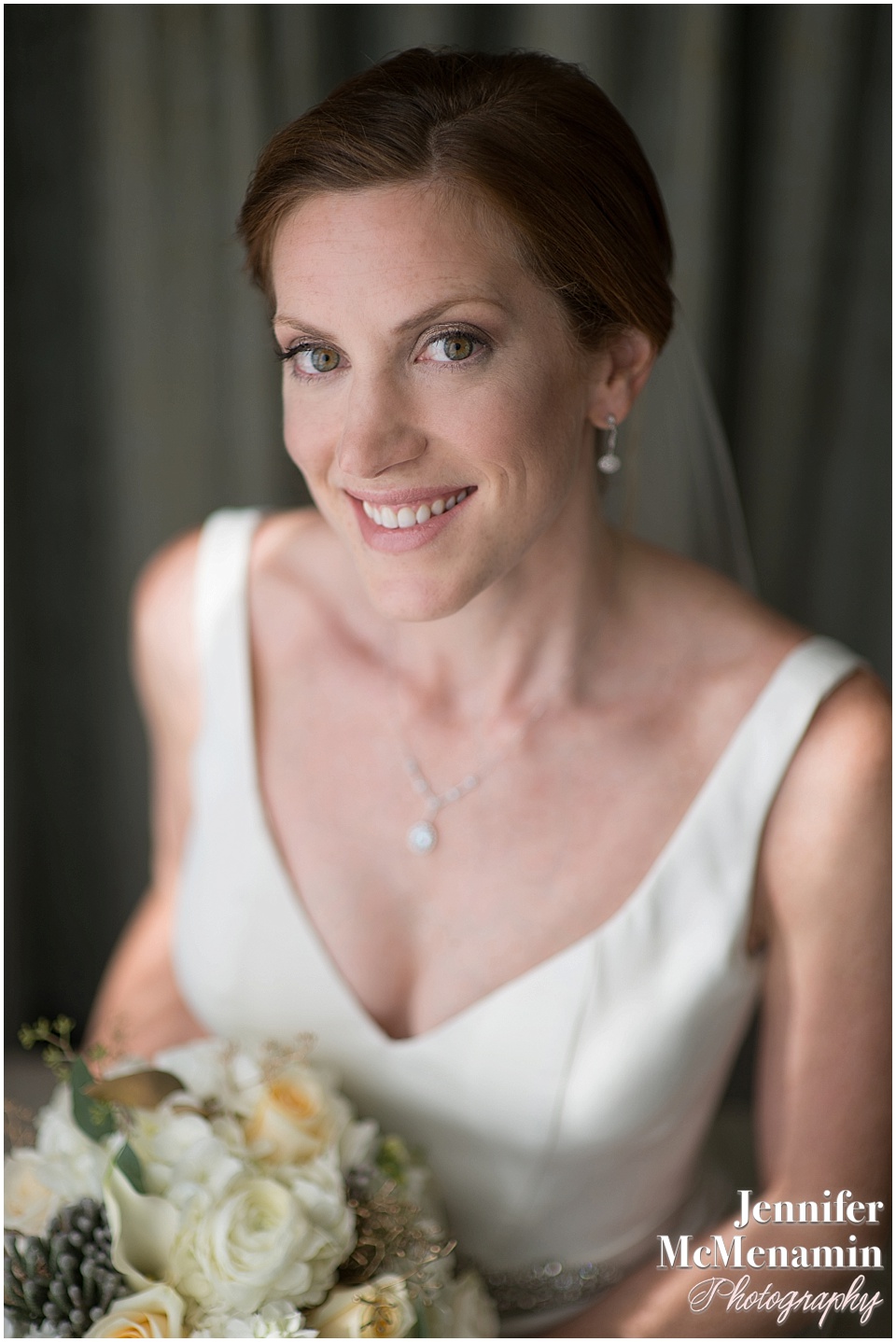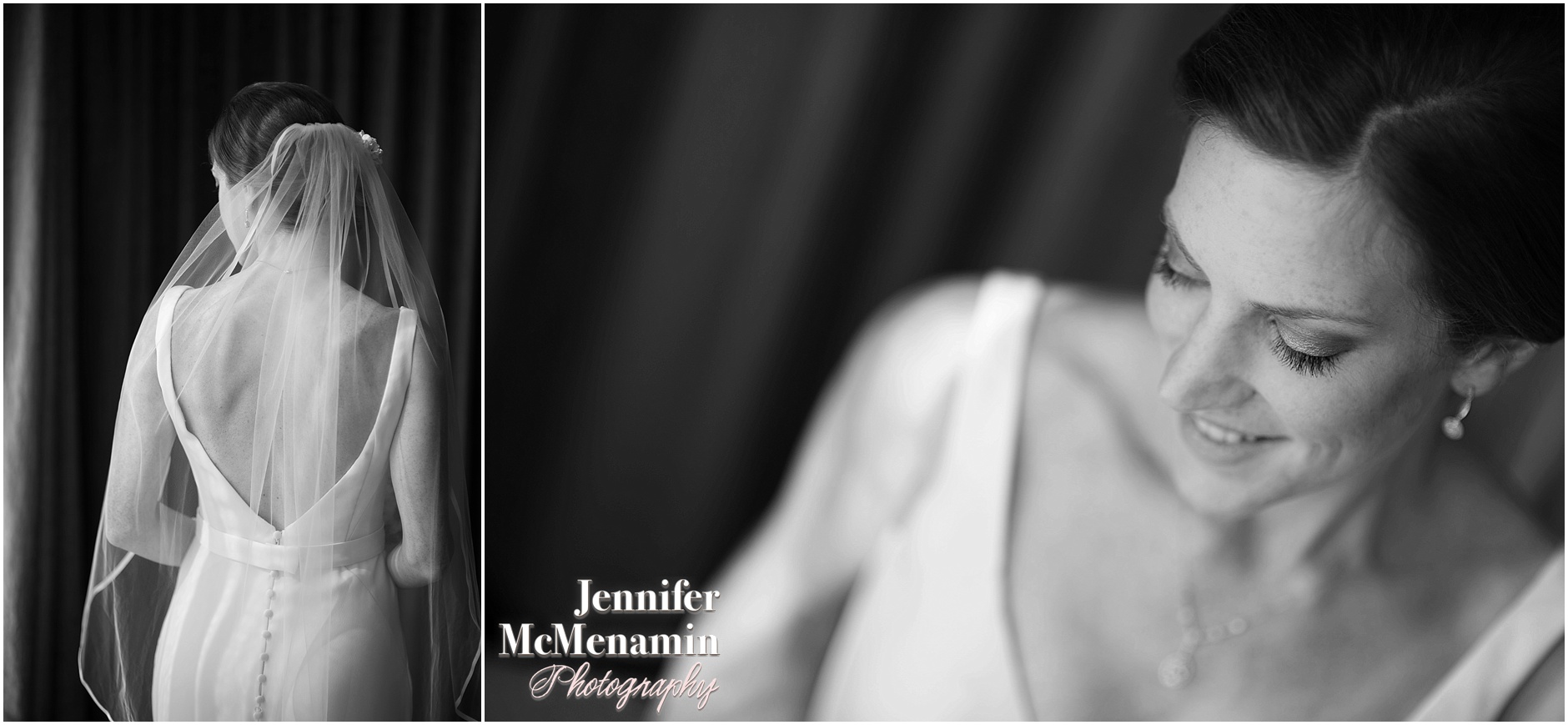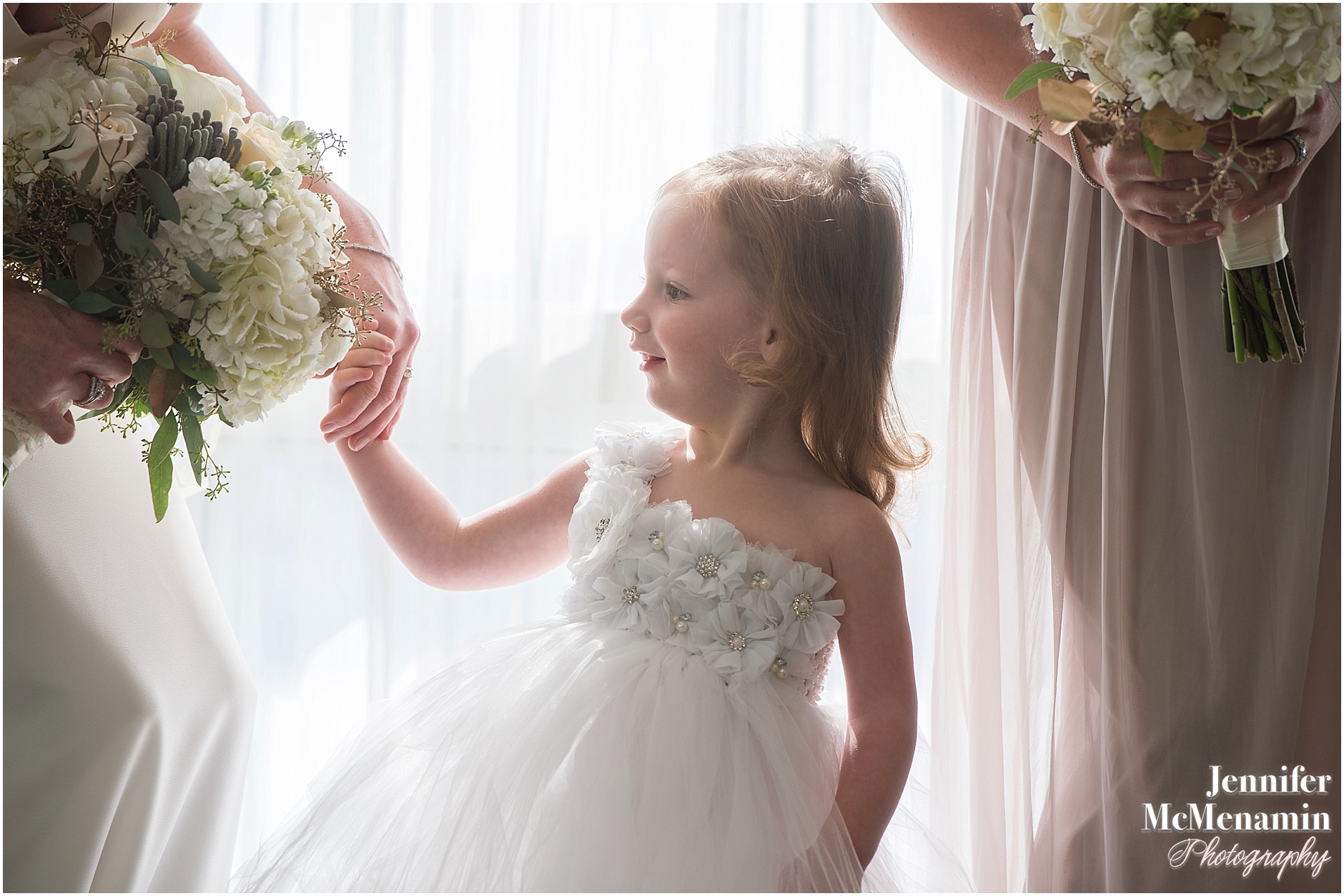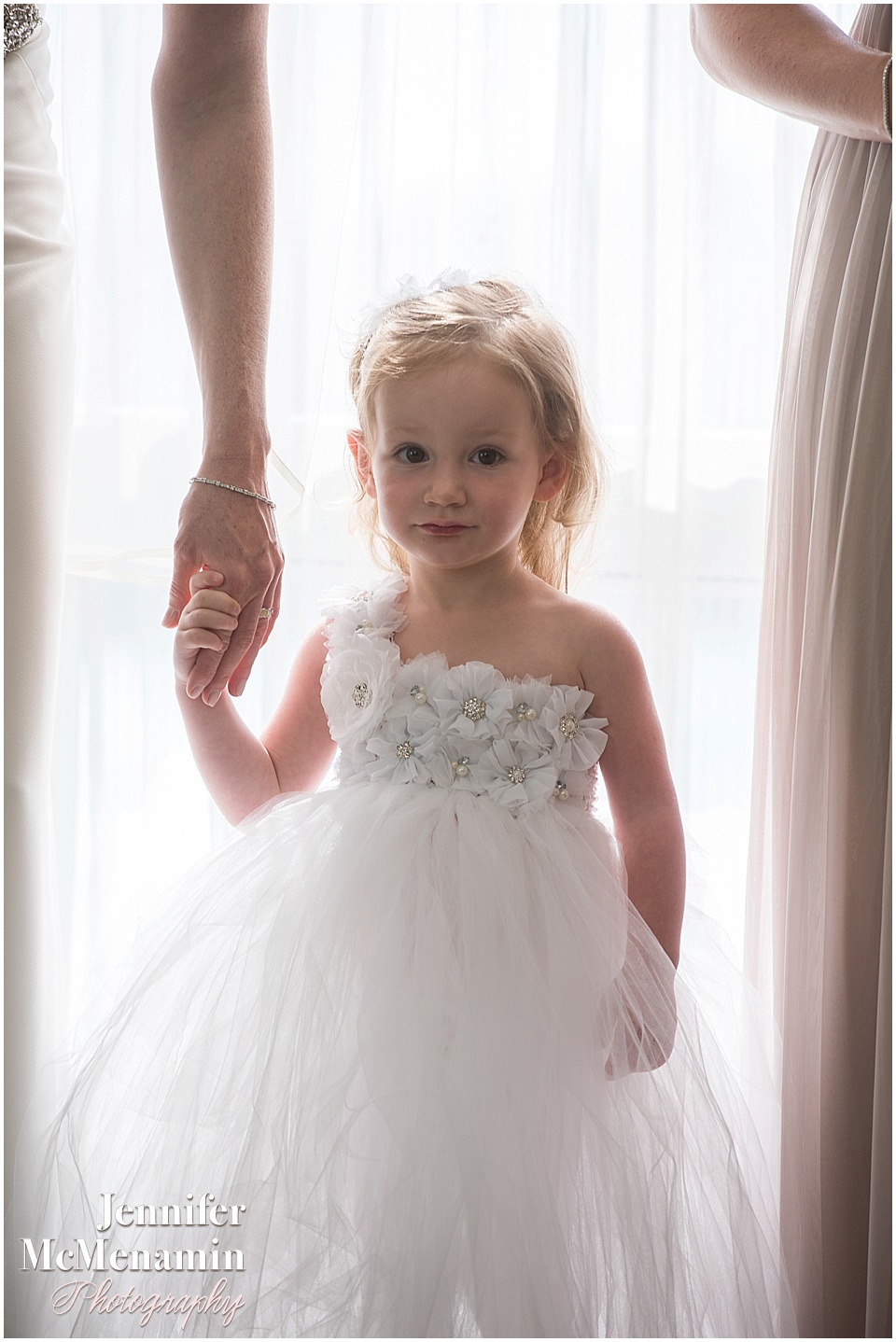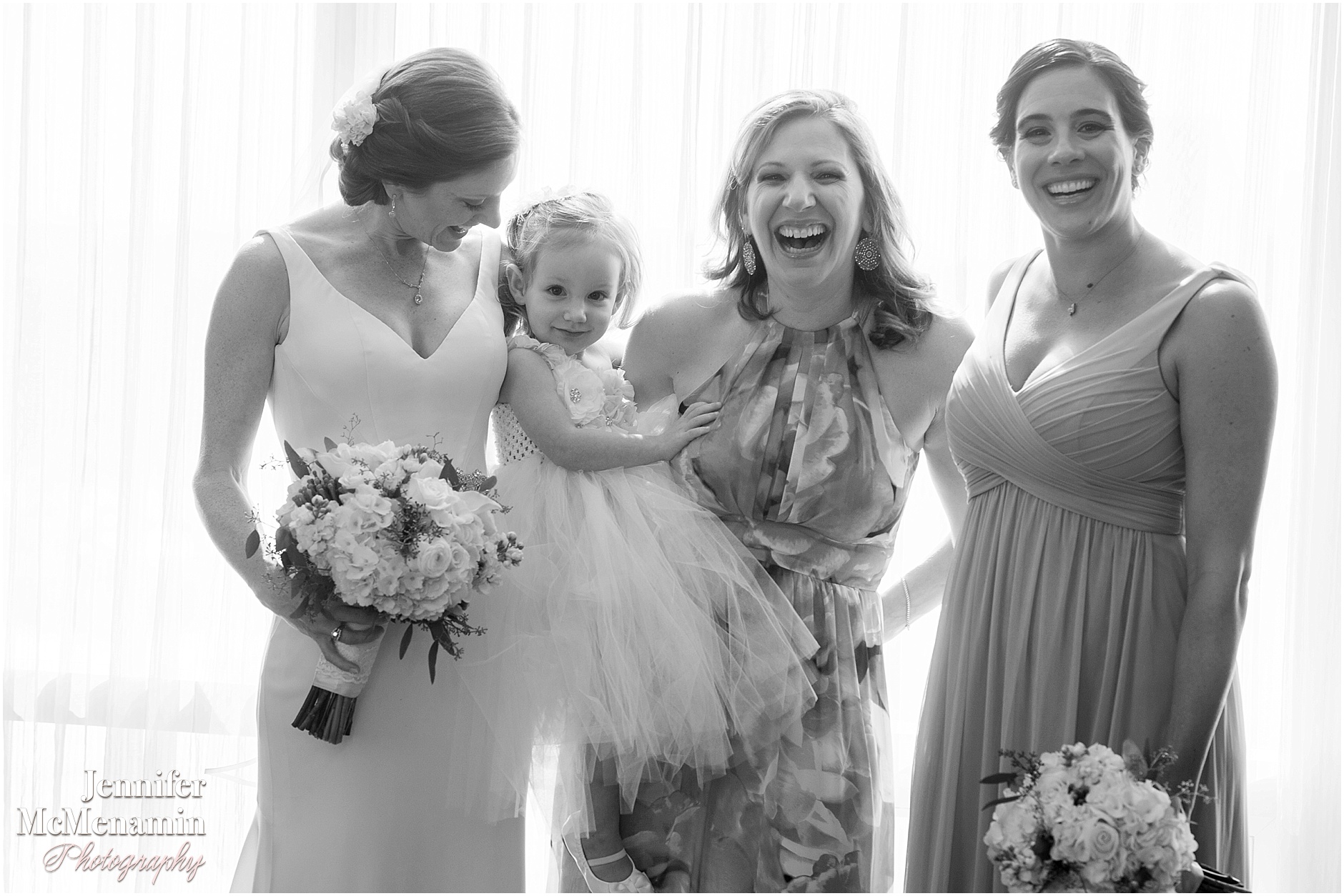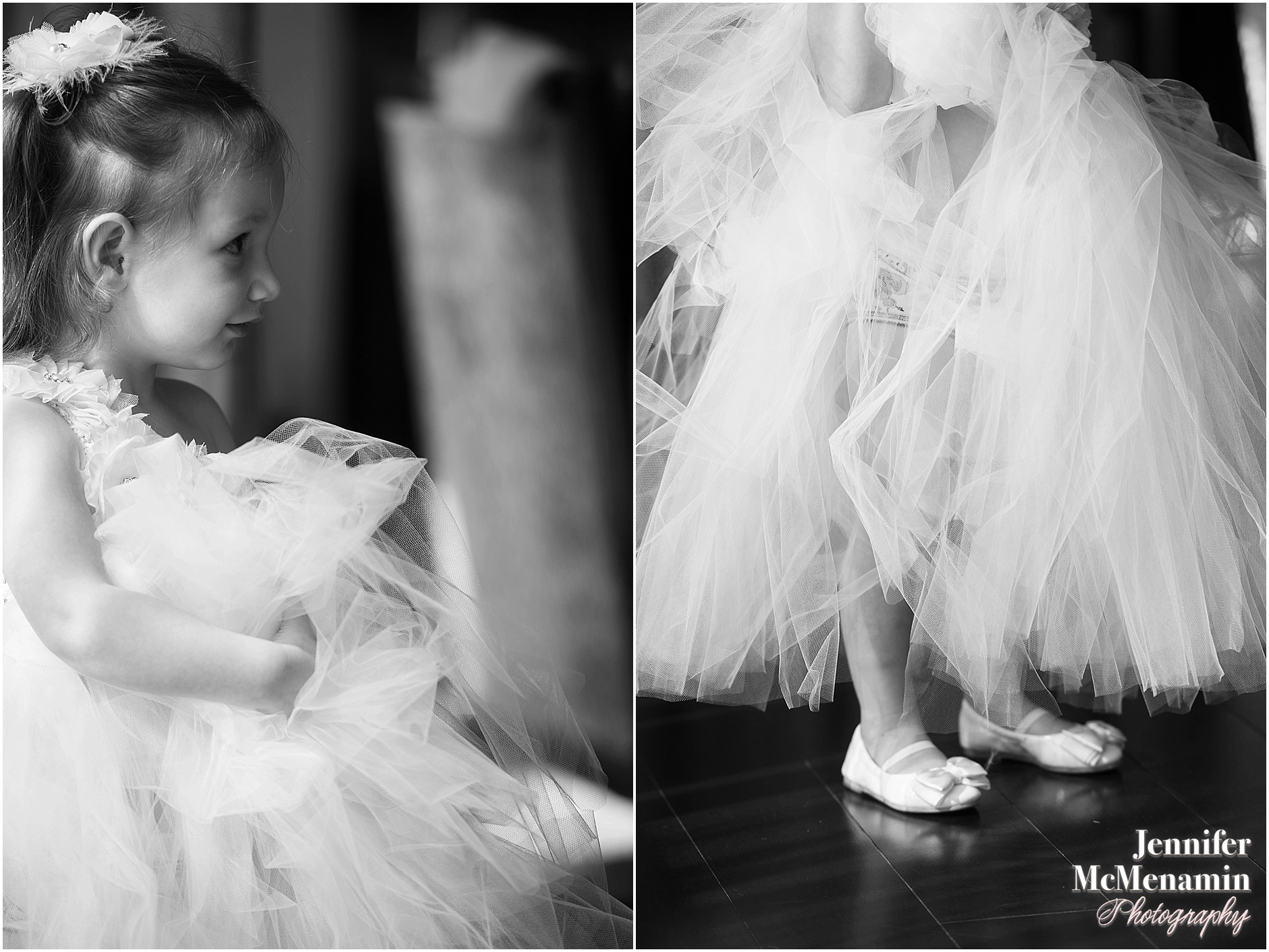 A quick portrait of Mike looking very dapper, indeed.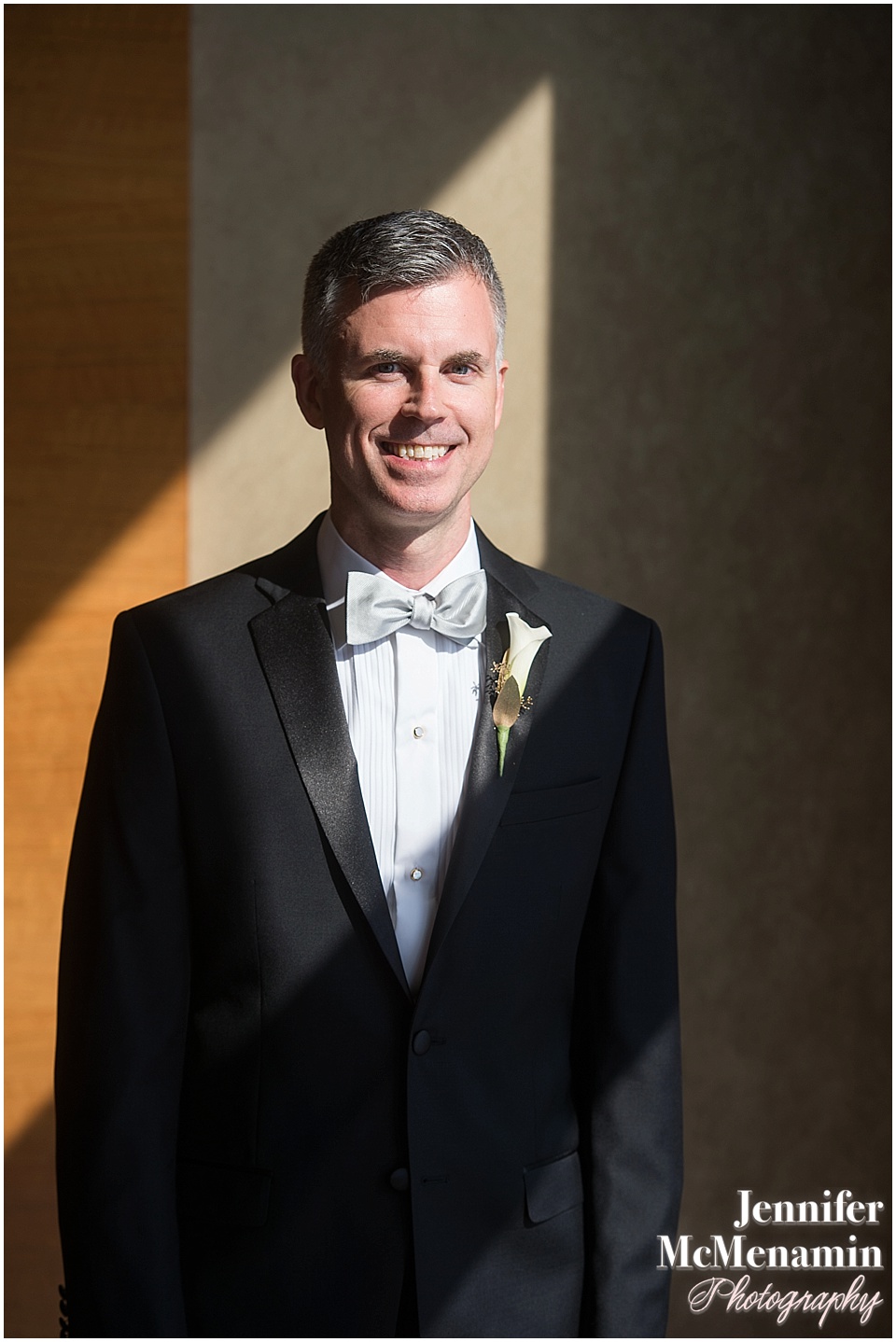 And then it was time to get married!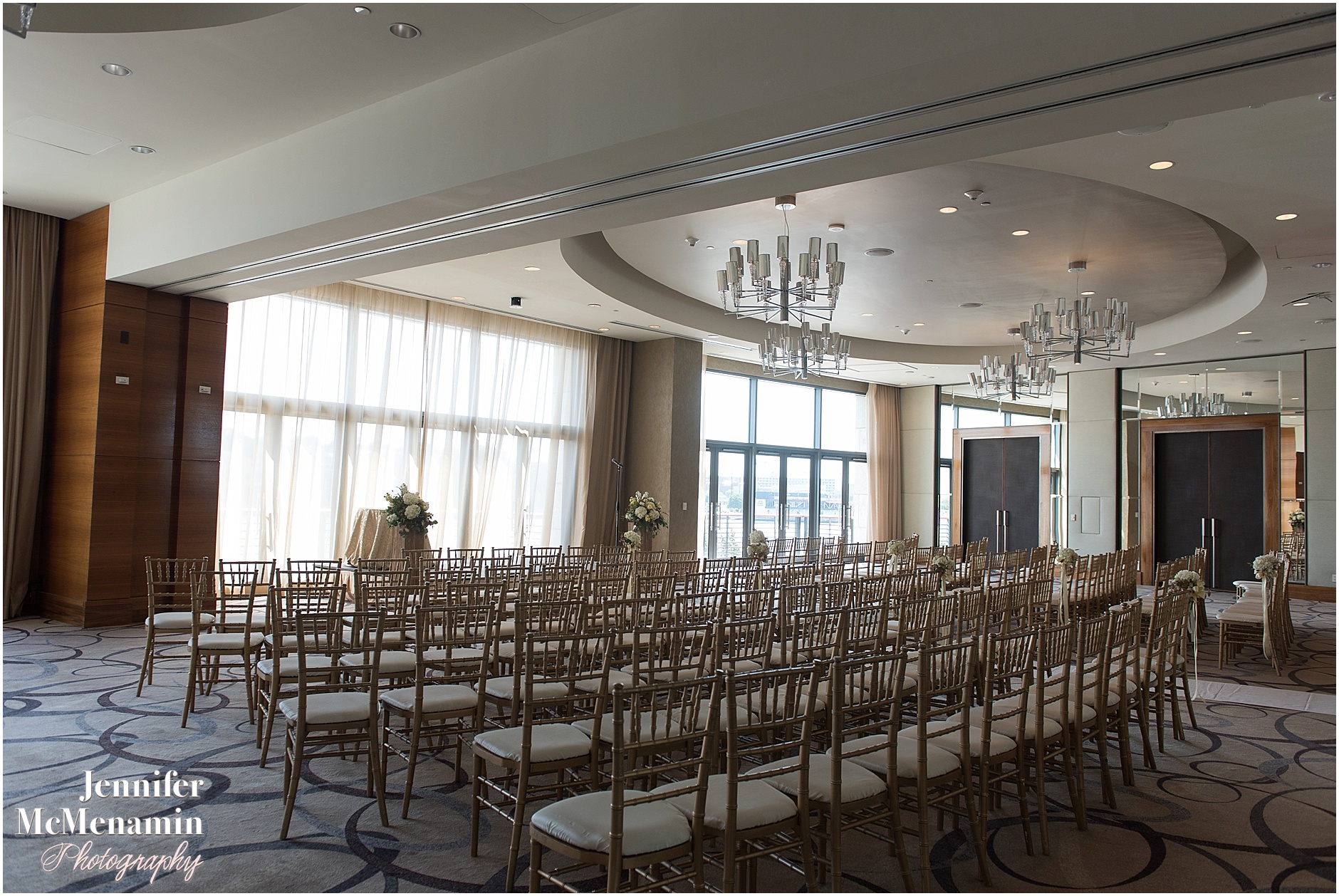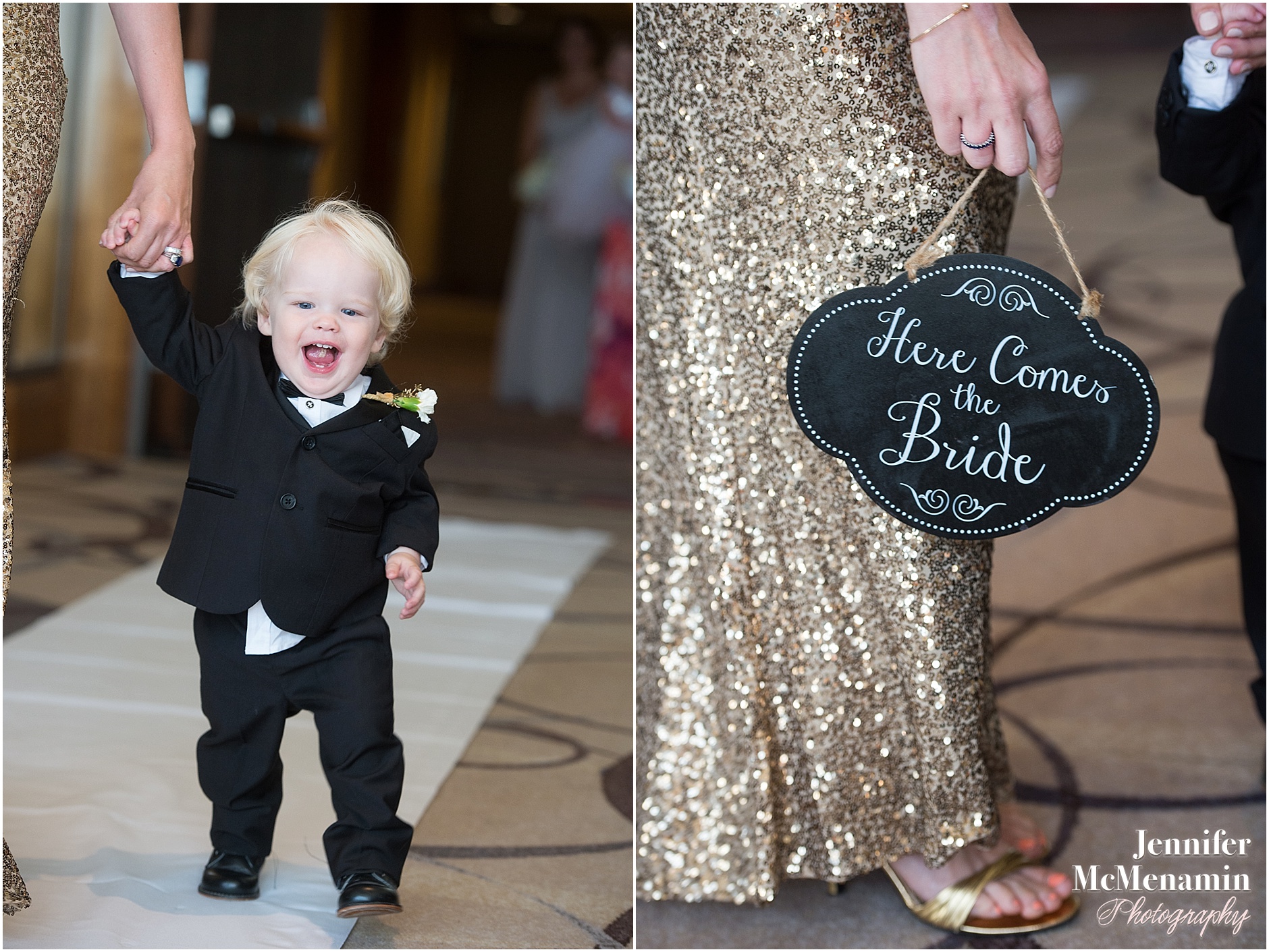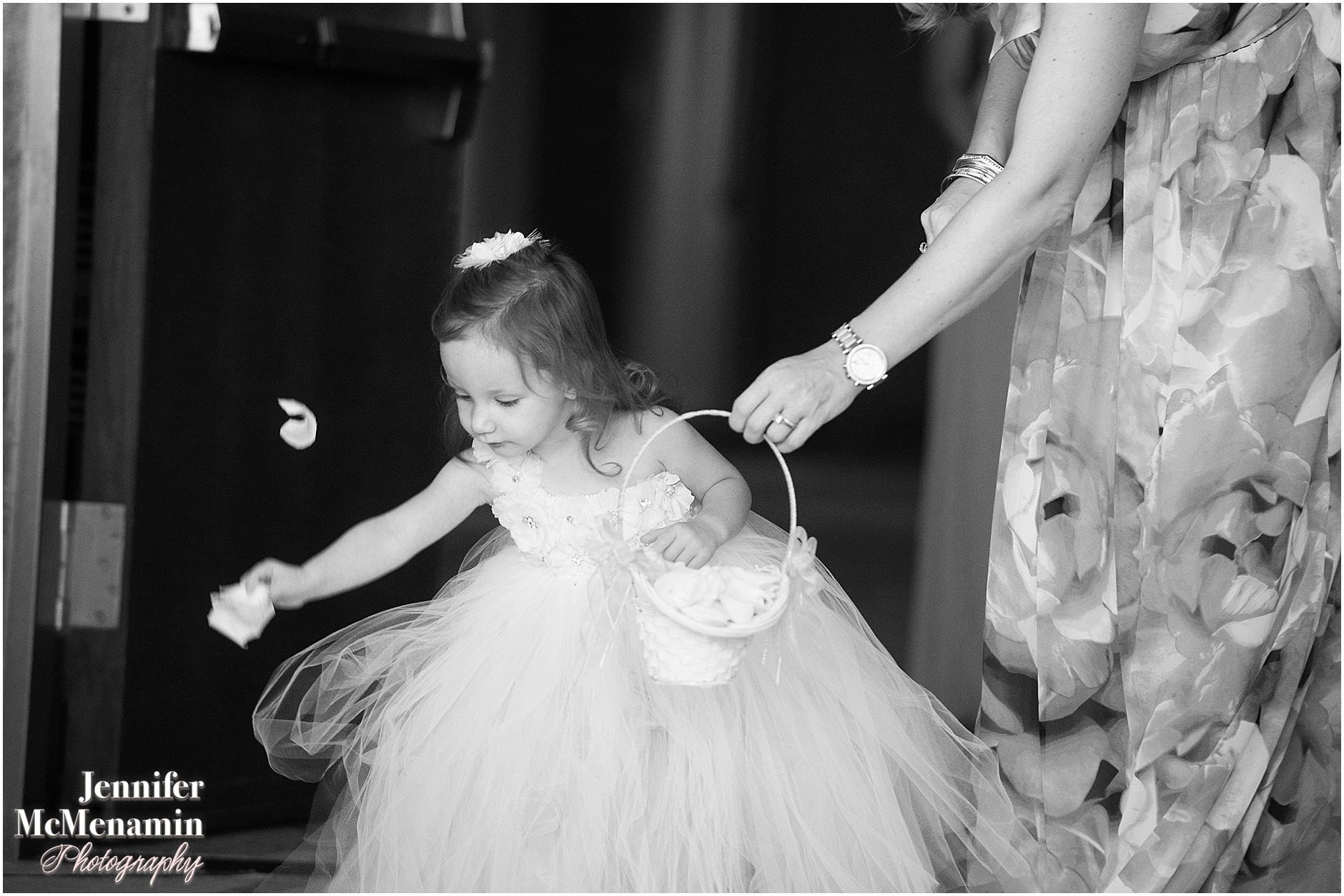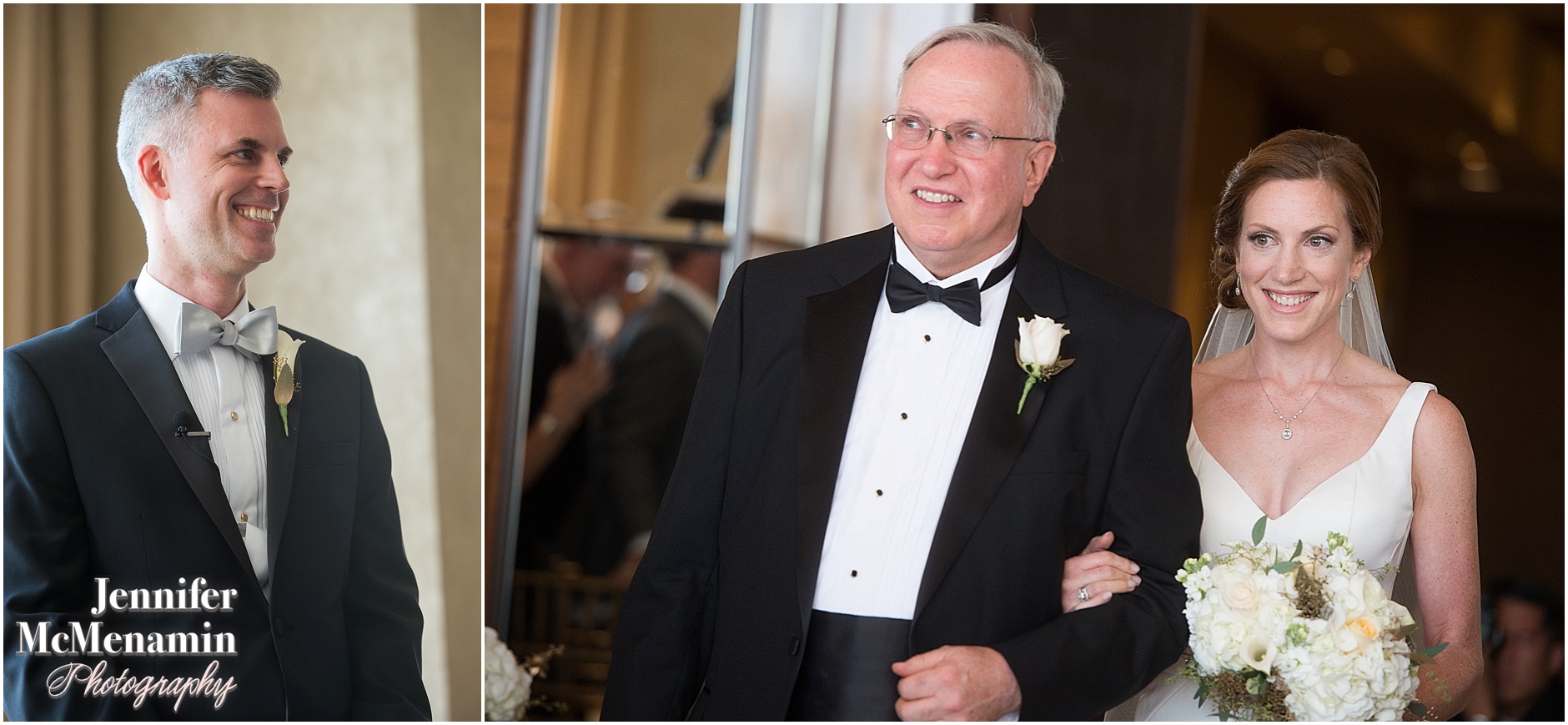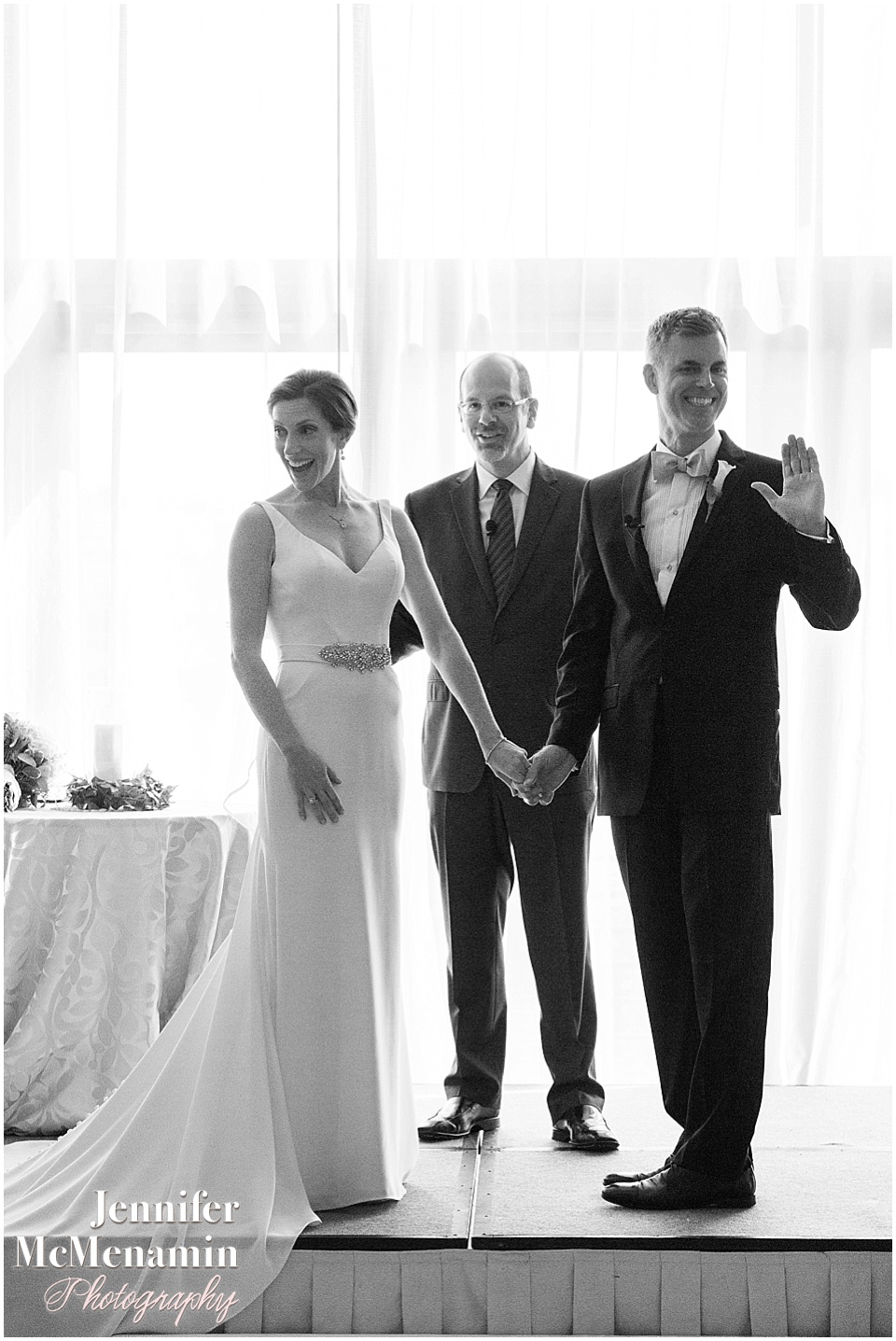 A forecasted rain storm during the exact hour of the ceremony forced everyone indoors. Fortunately, the Four Seasons Hotel Baltimore has such beautiful ballrooms that make for wonderful bad-weather backup plans!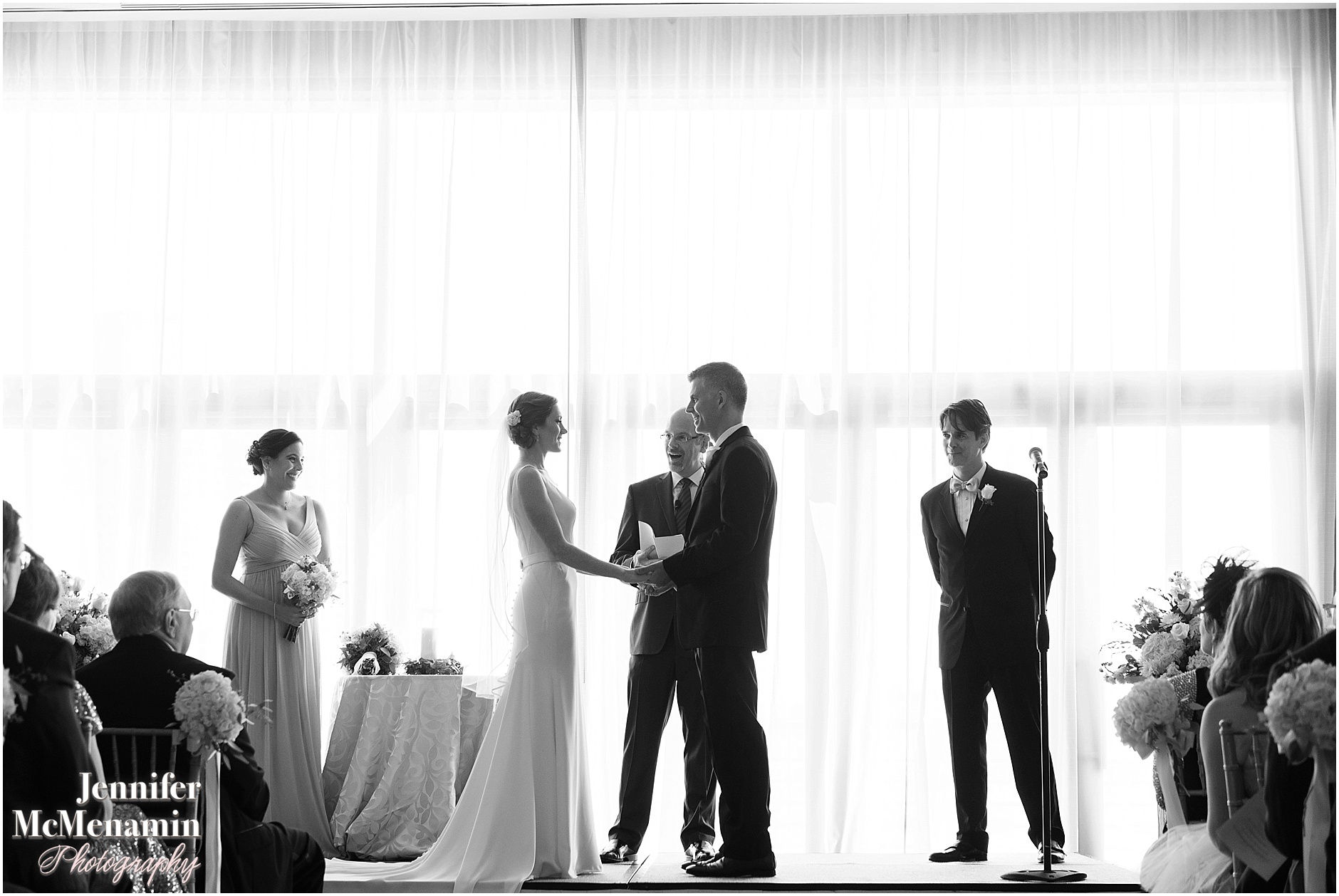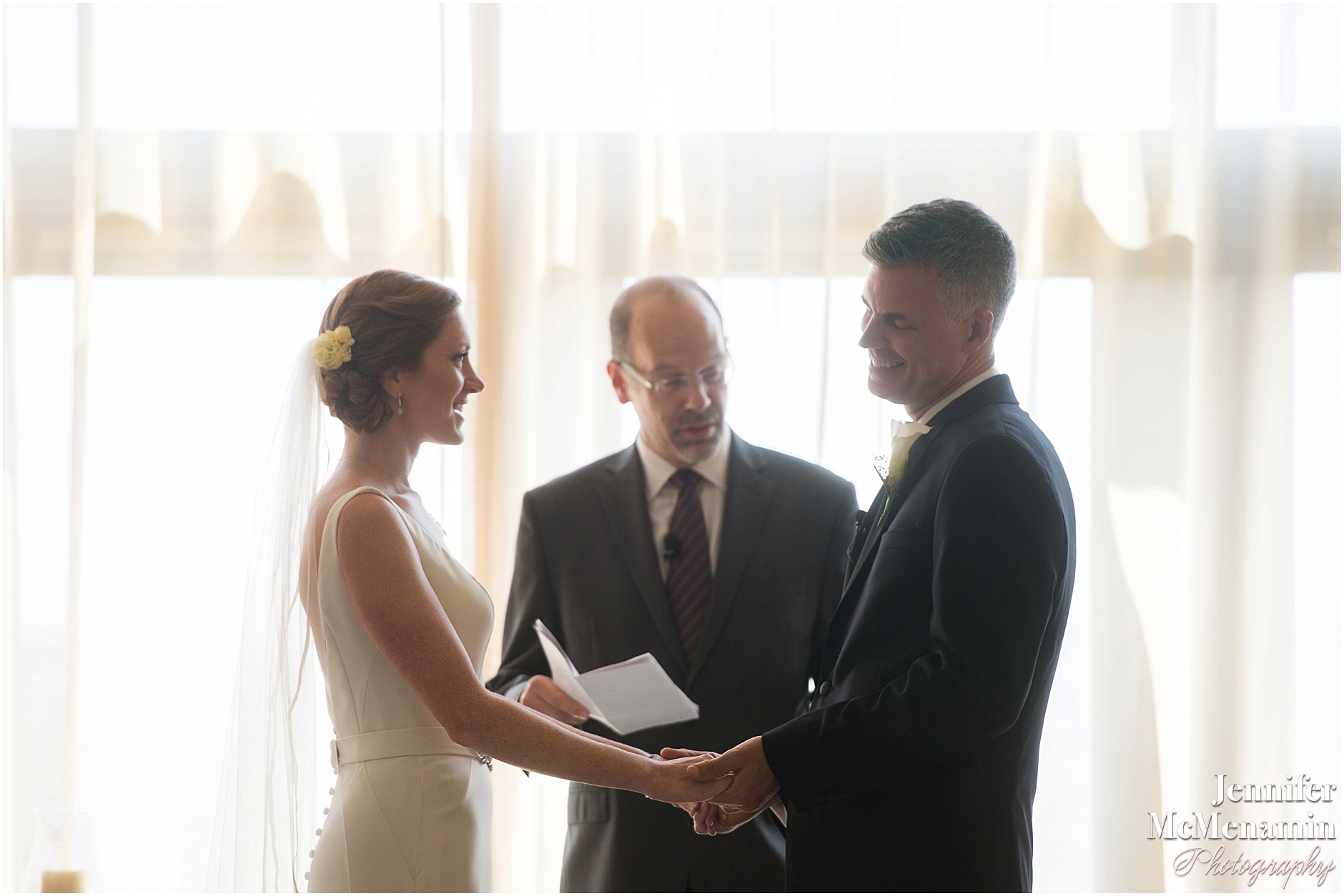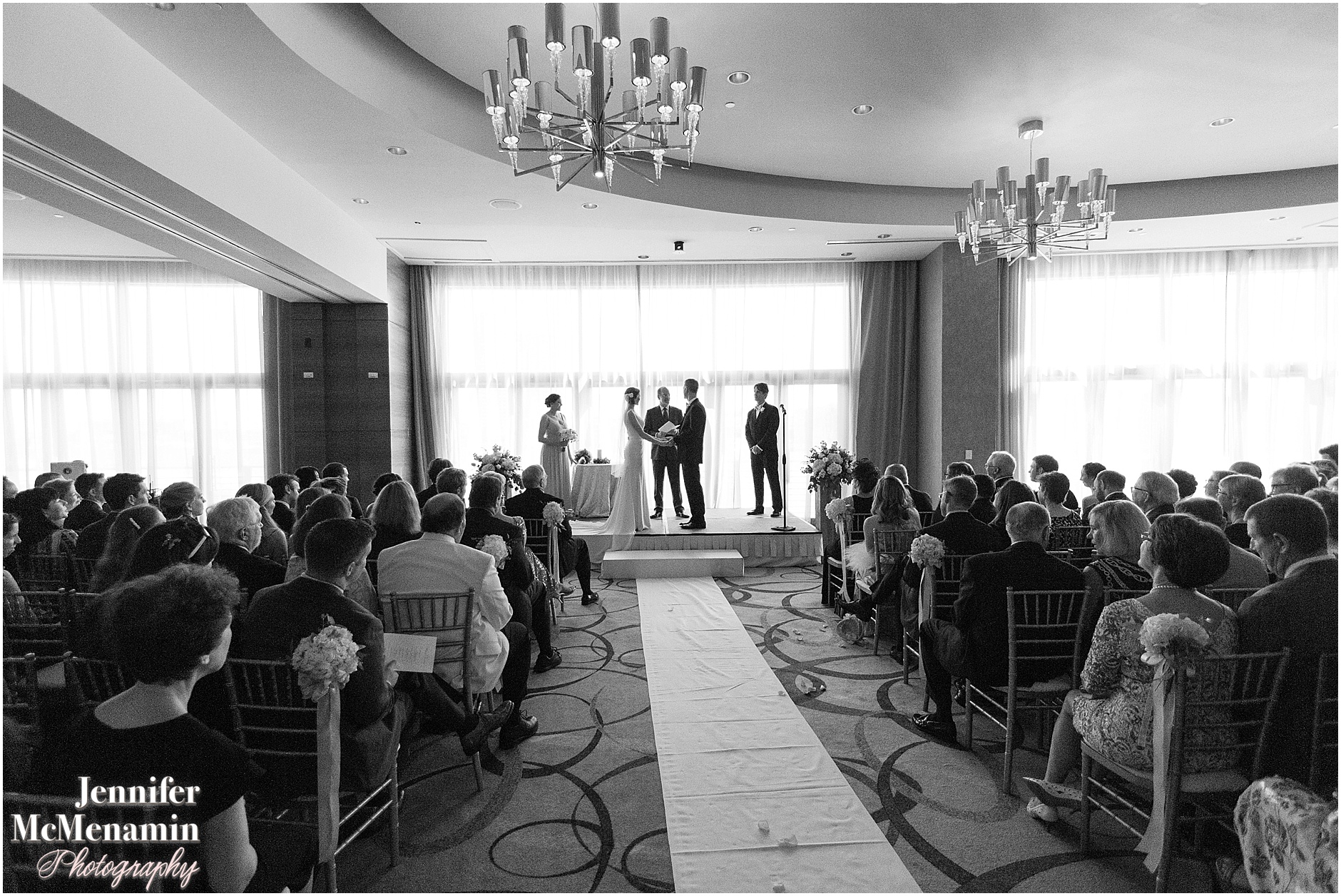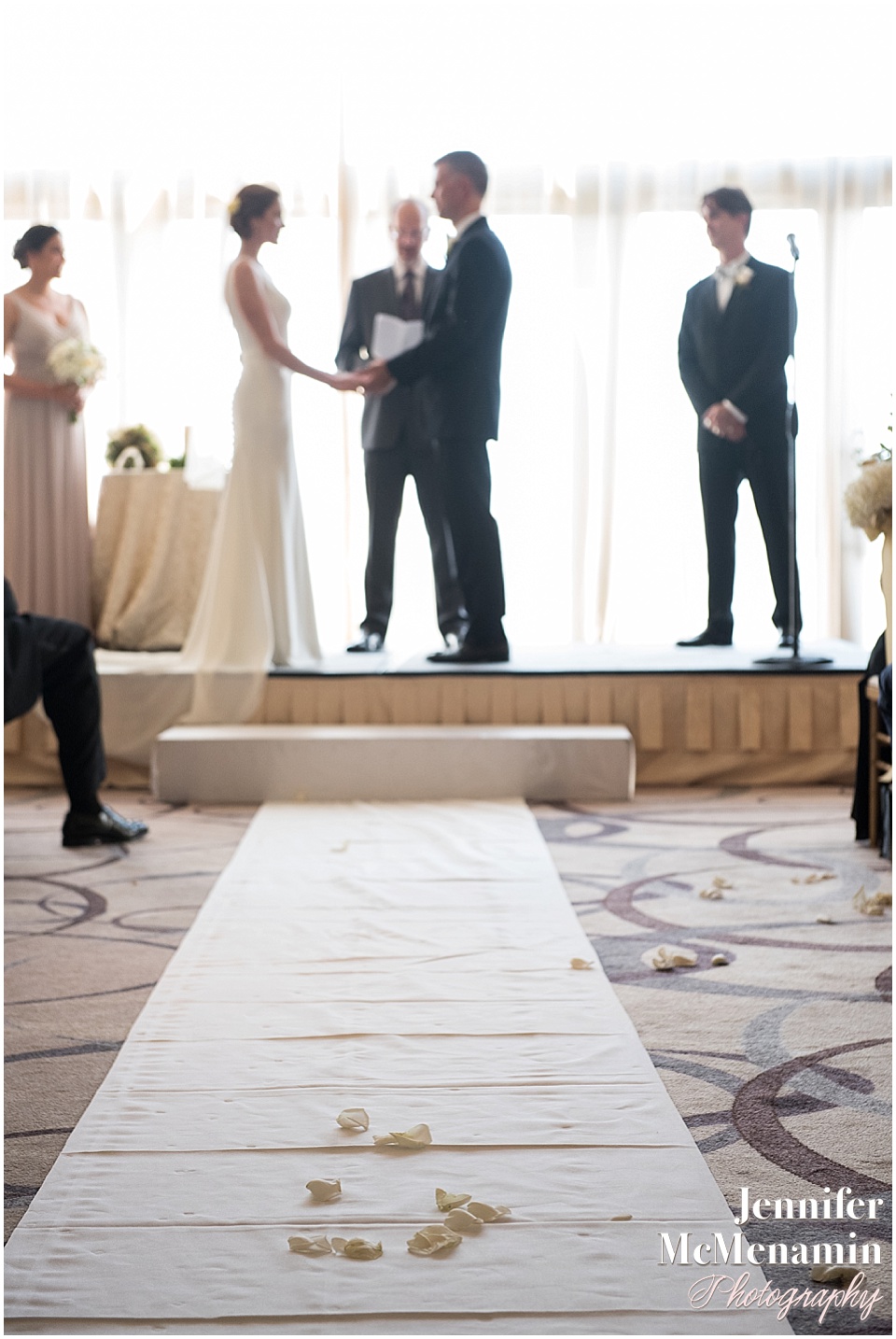 I loved photographing the way these two looked at each other during their ceremony and then throughout the day.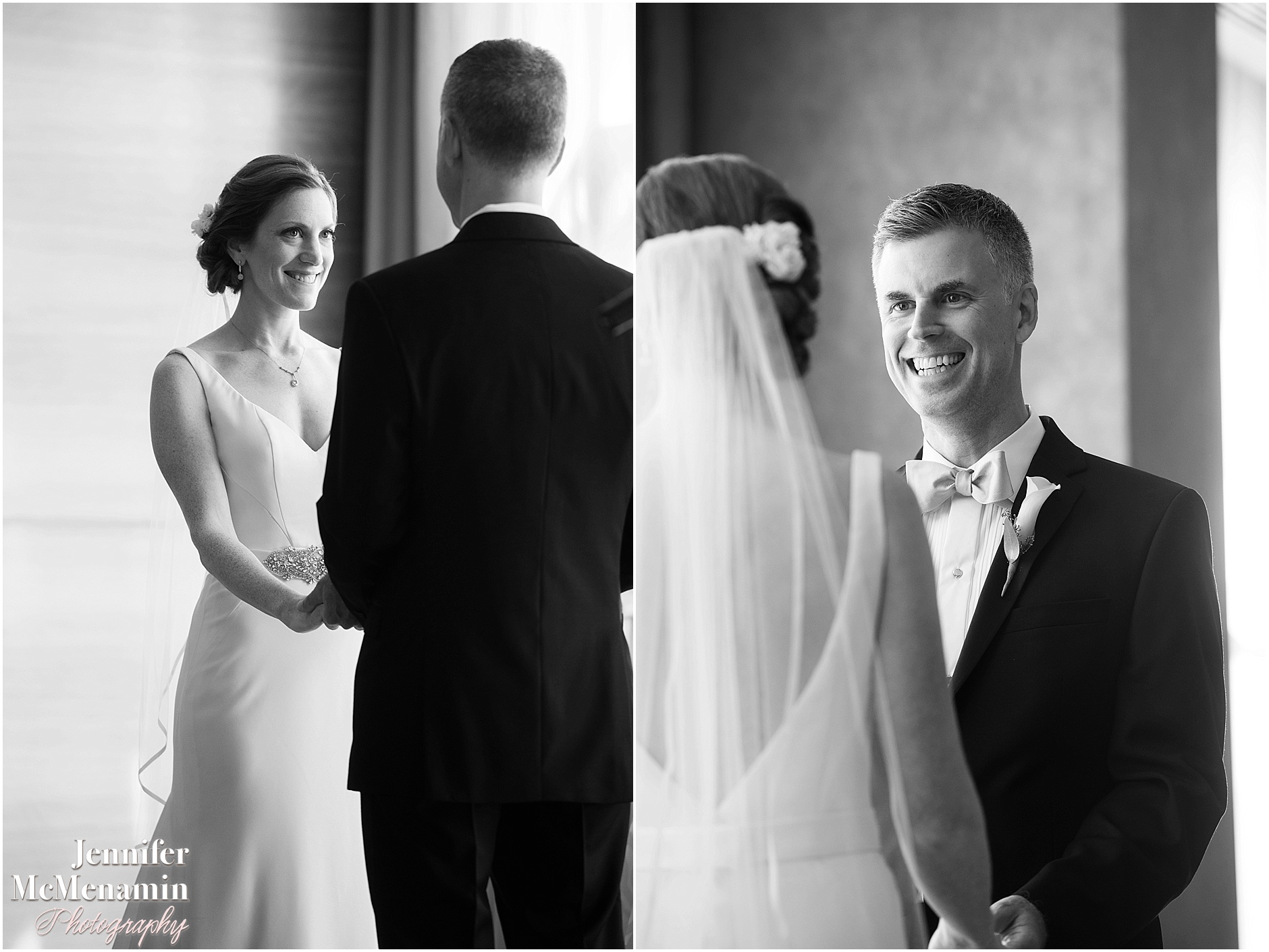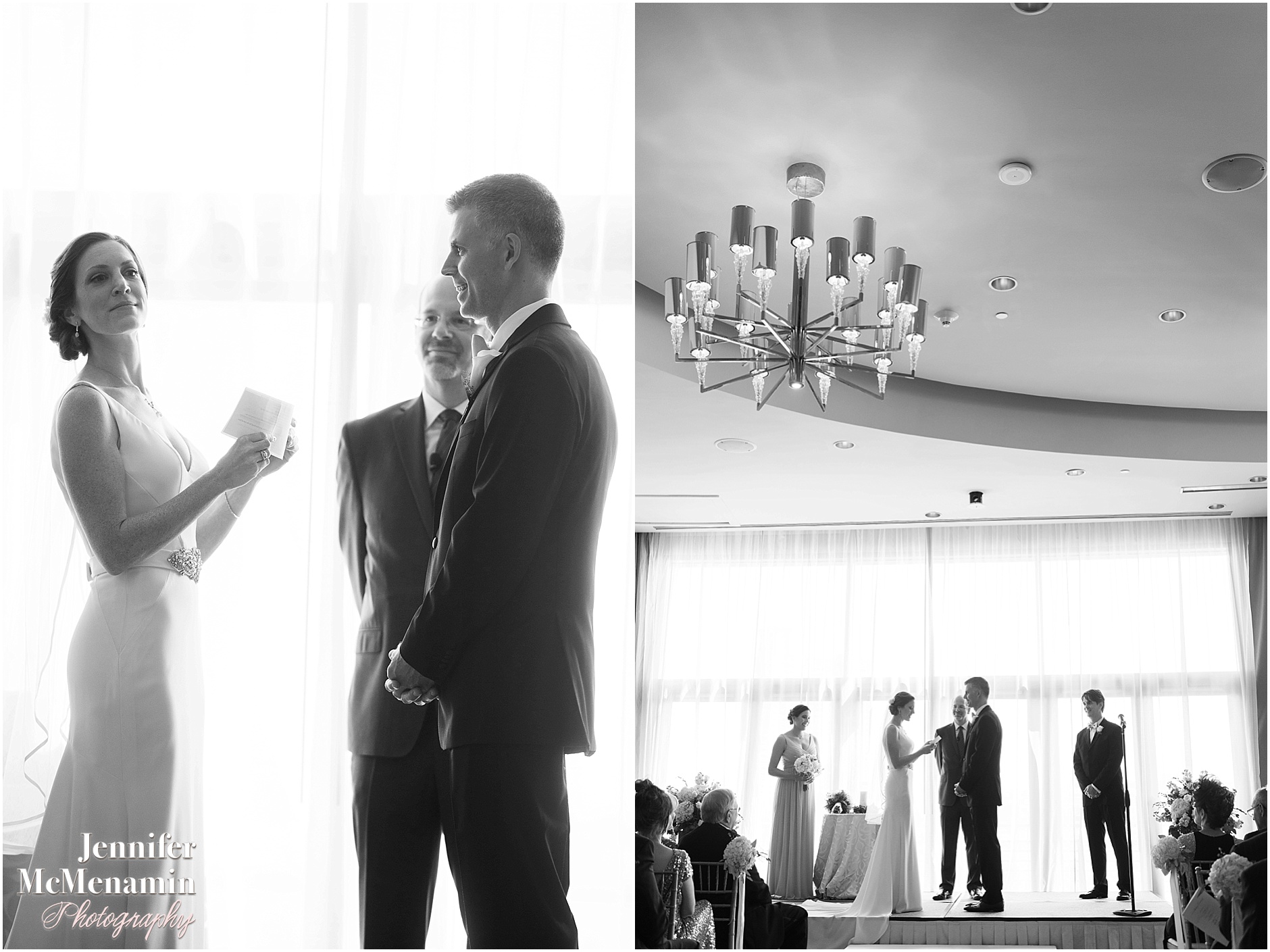 As I walked around the room during the reception, I repeatedly overheard guests marveling at the personal vows and promises that Katy + Mike shared with each other during the ceremony.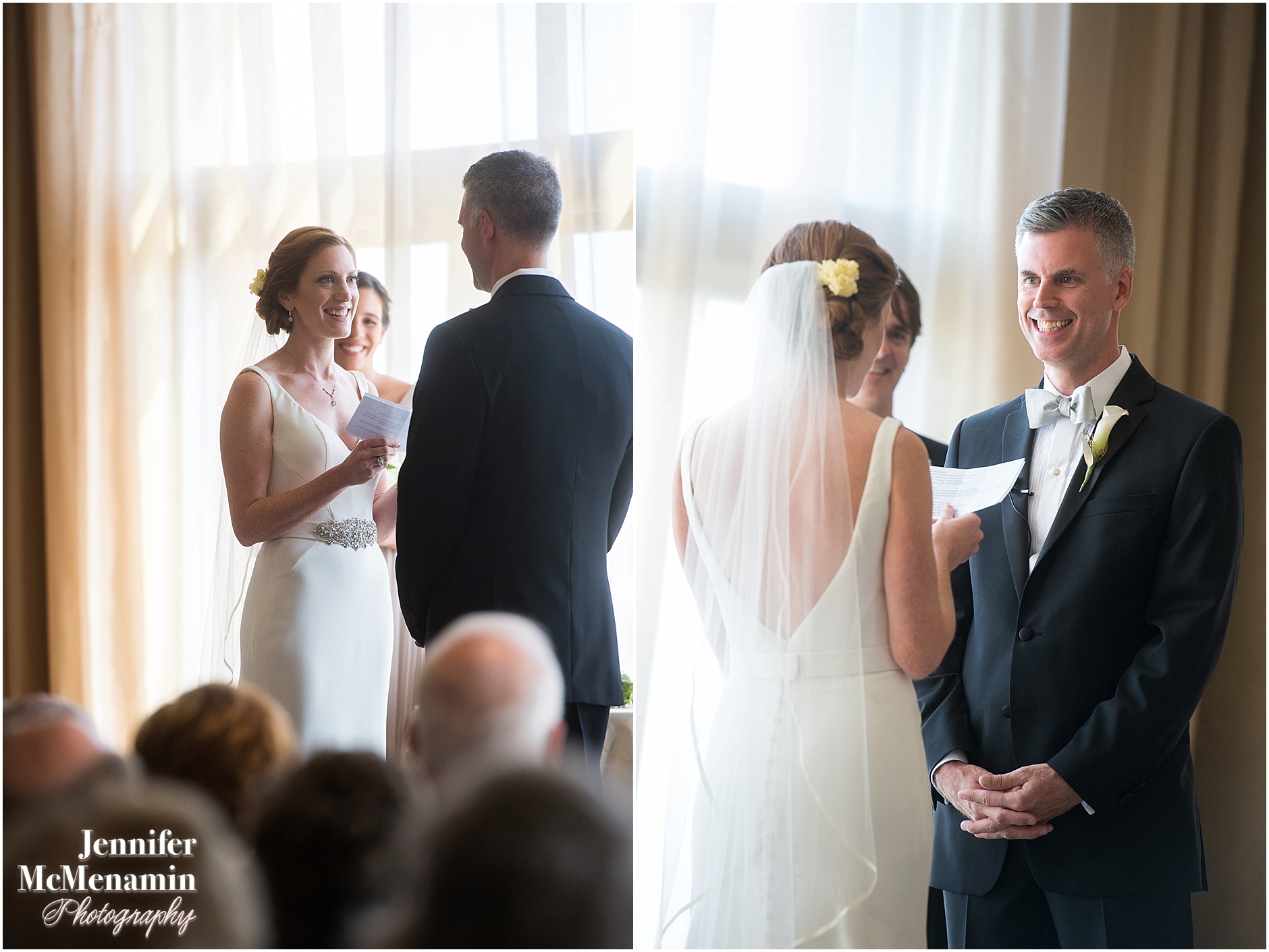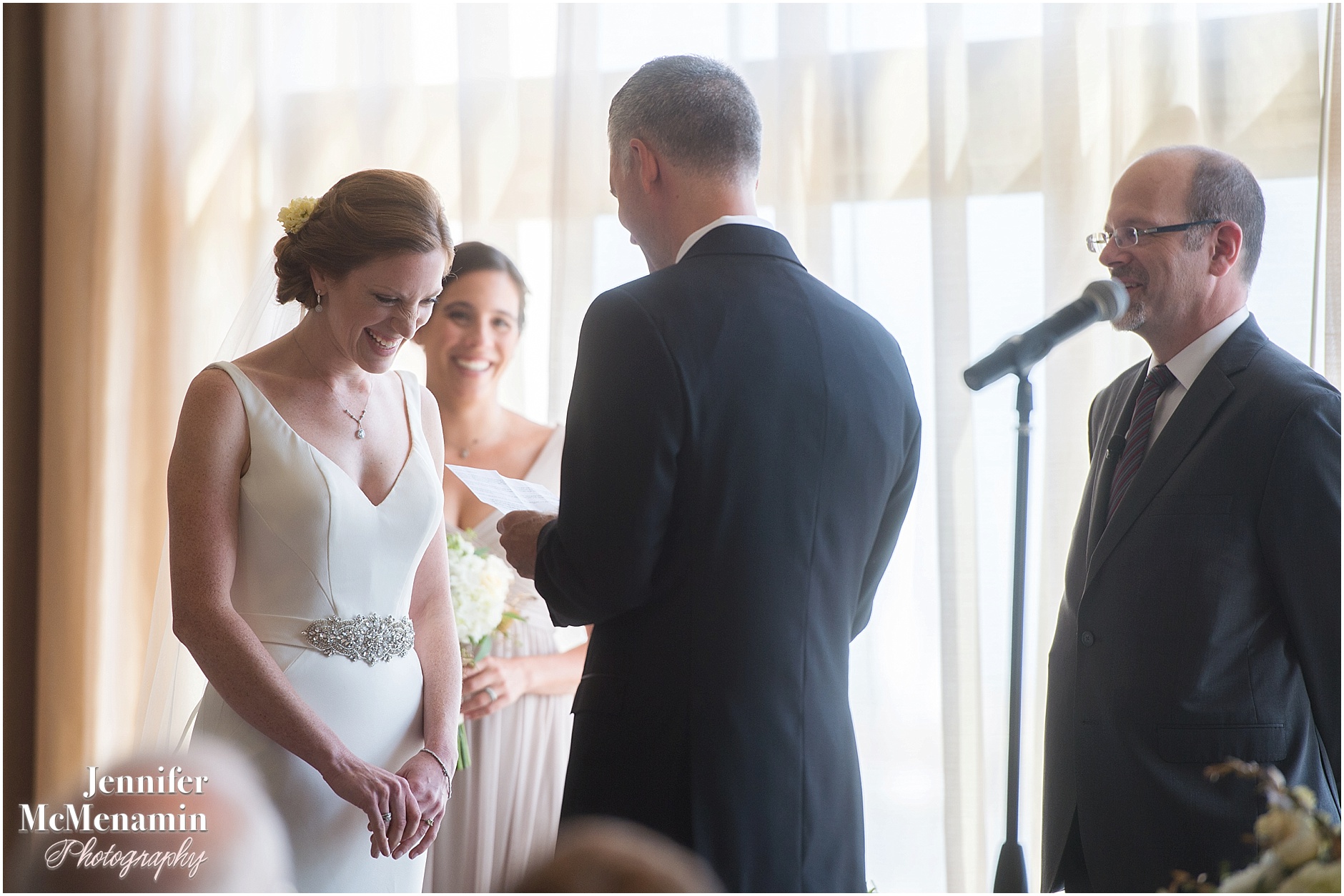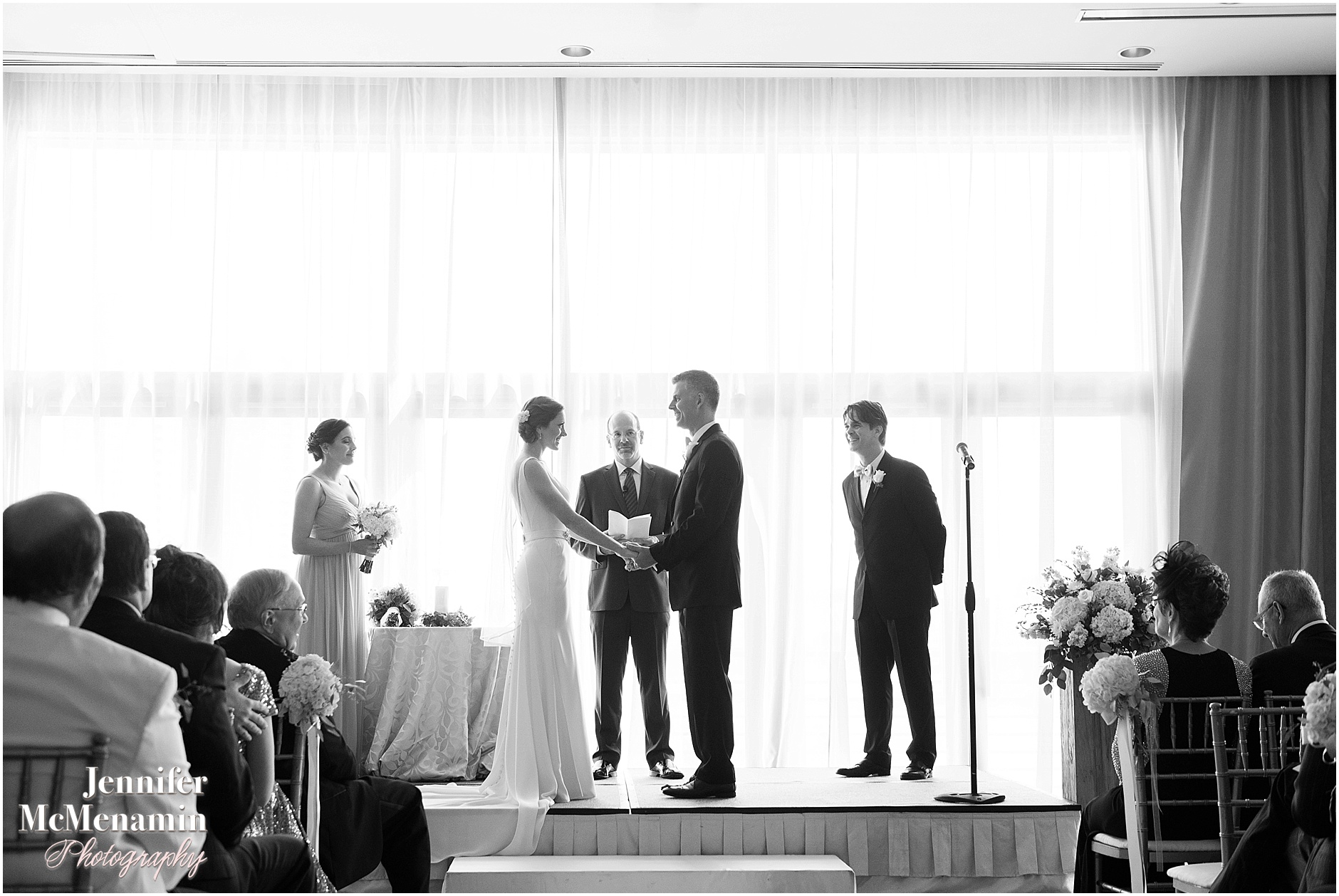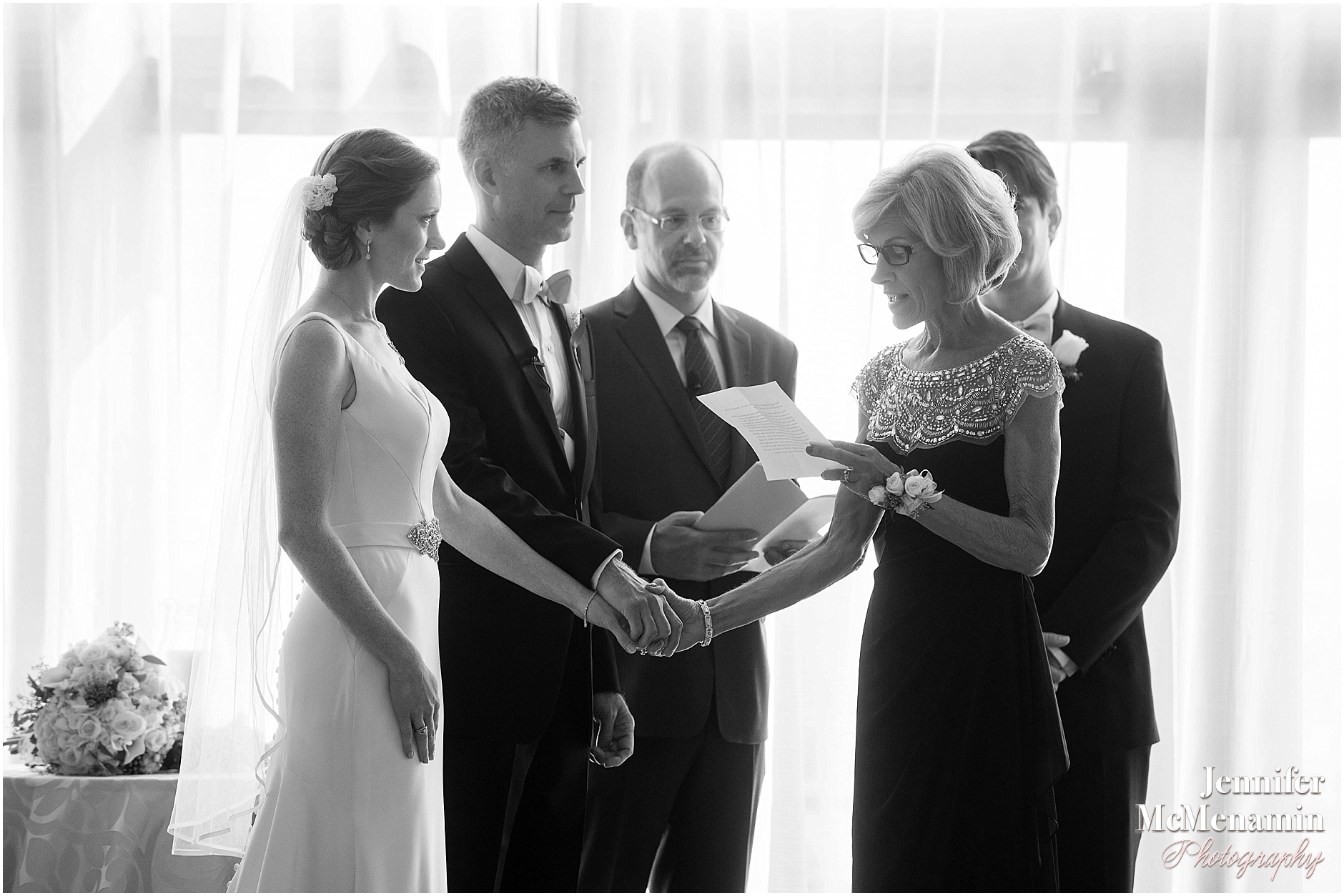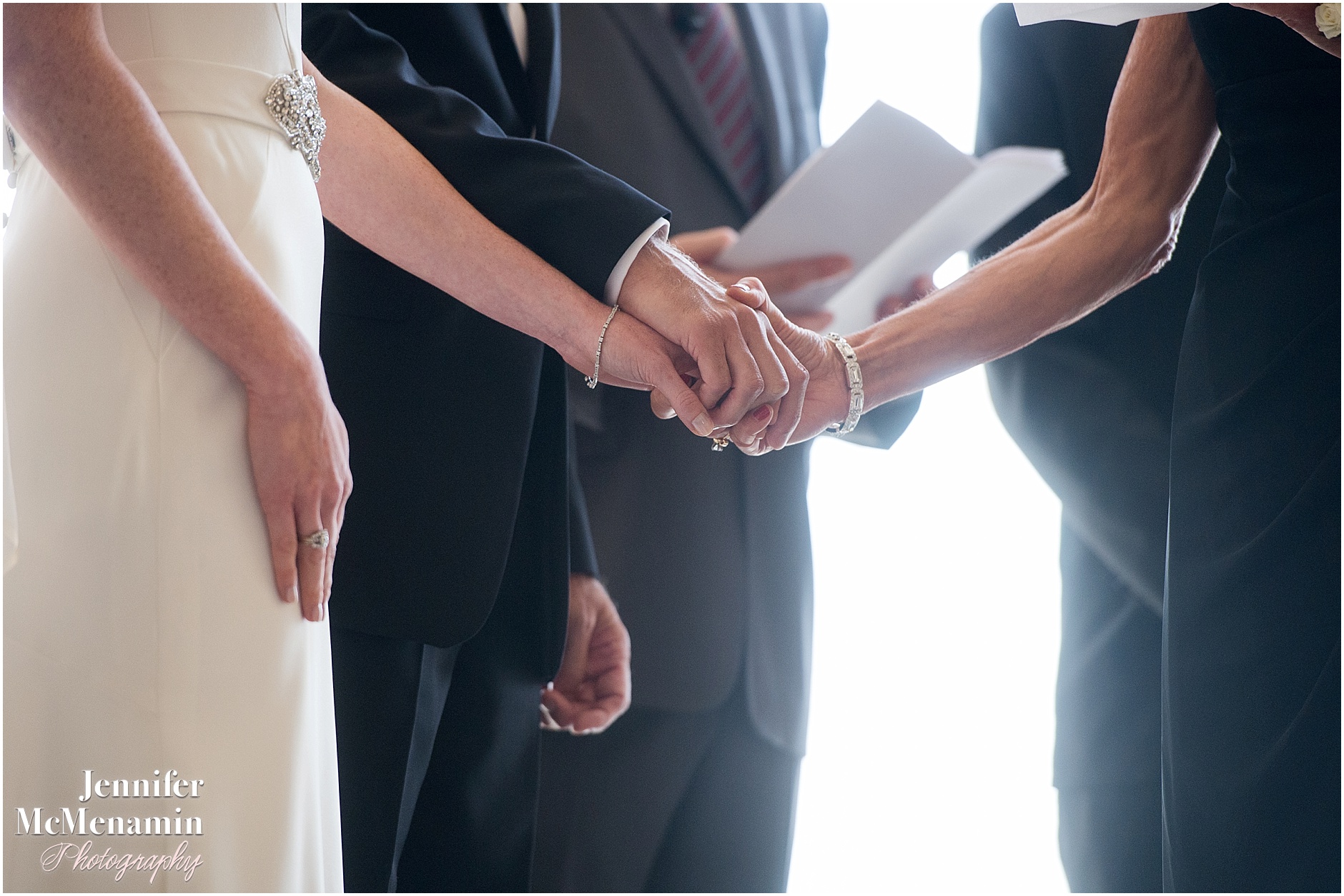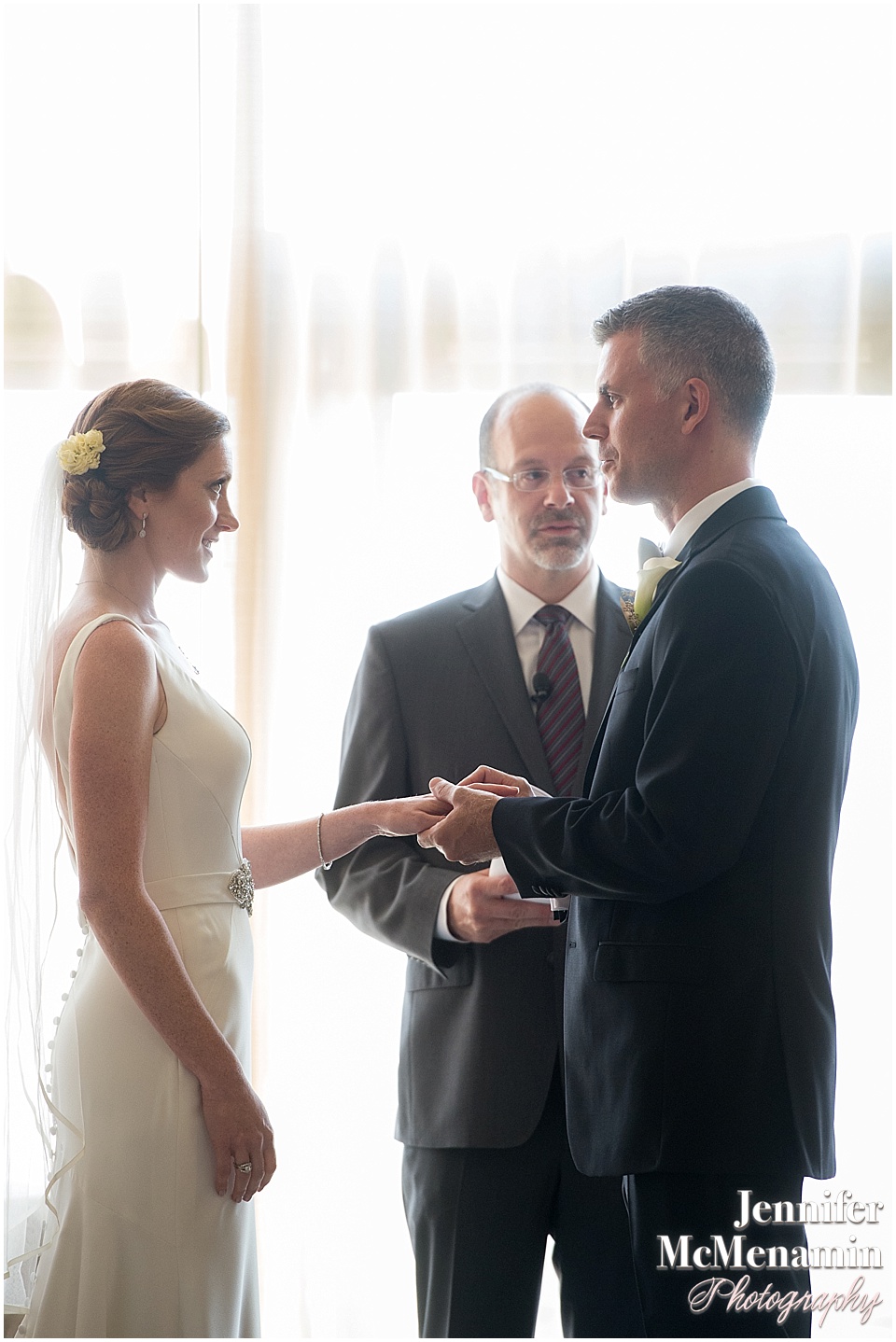 After some efficient family and wedding party photos, the newlyweds and I stole away for a few fun portraits on the Four Seasons' lovely — and on this particular day — very windy pool deck!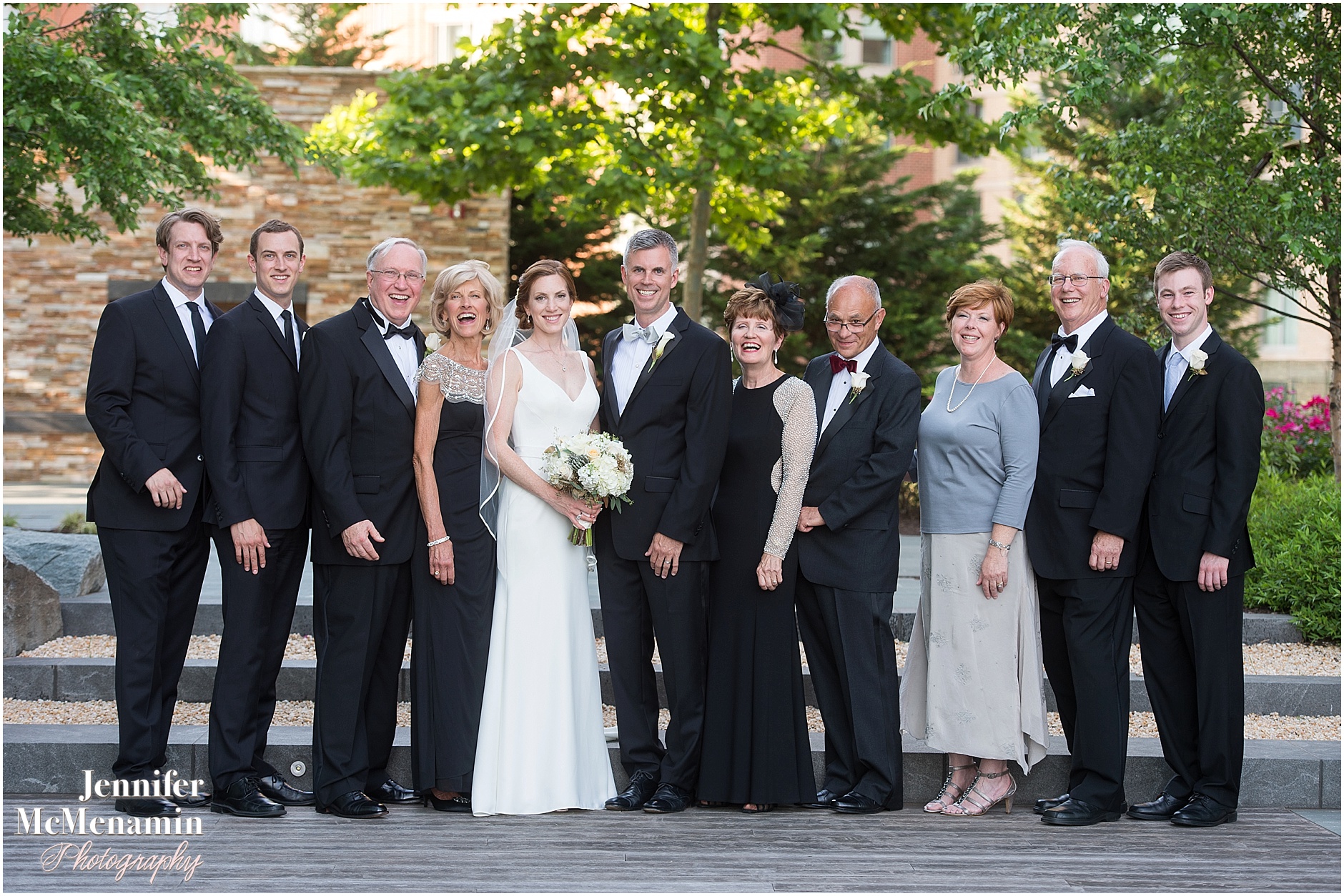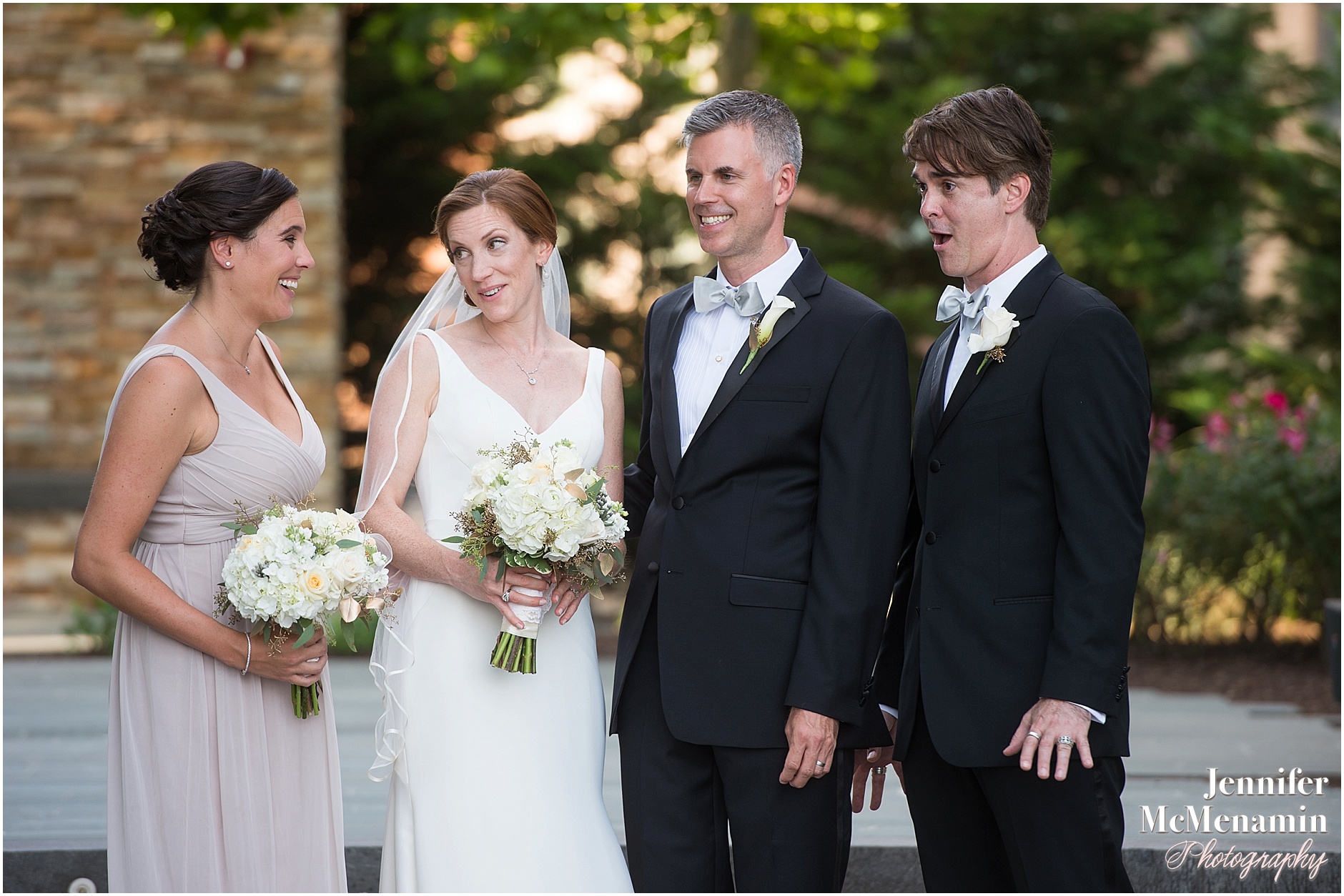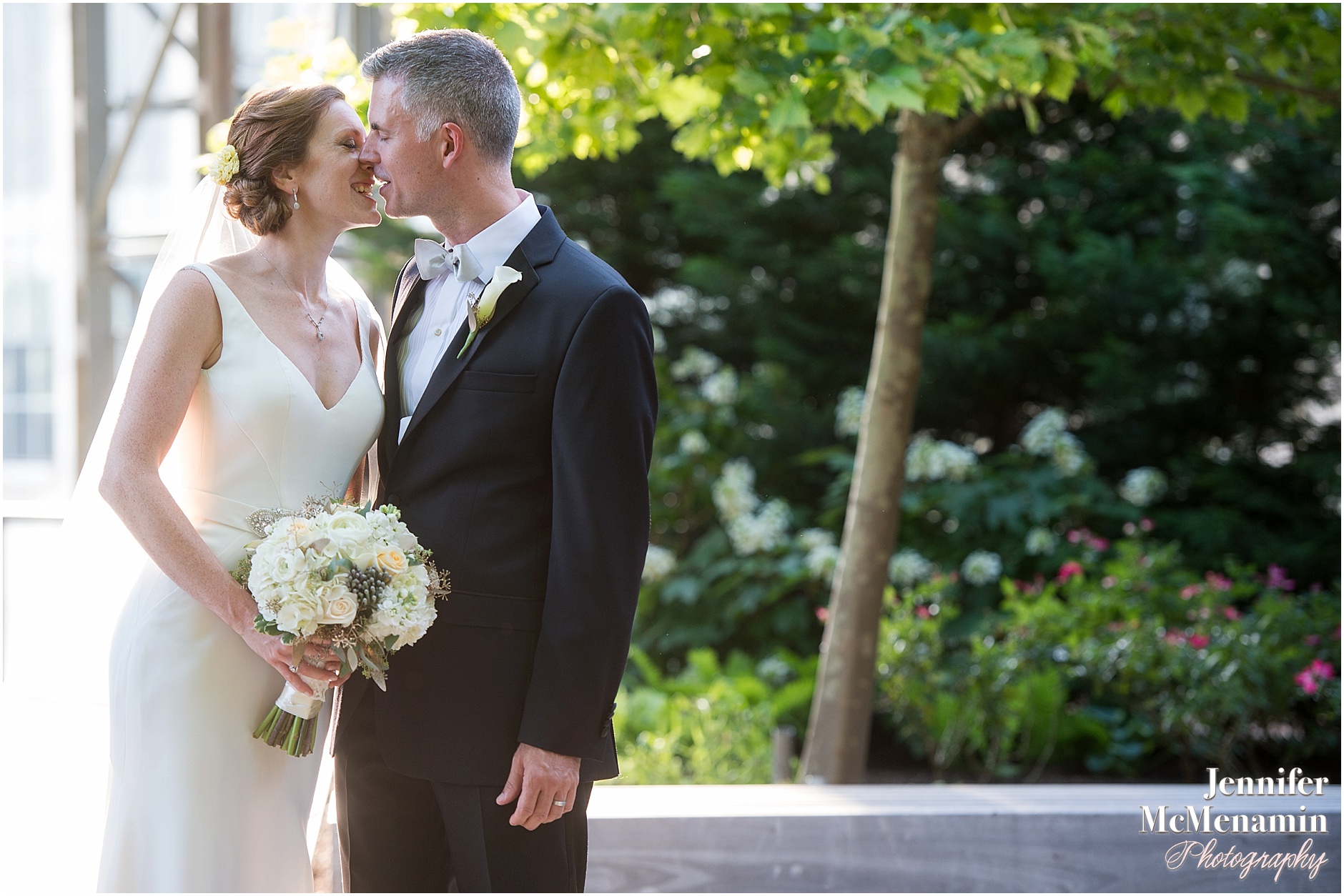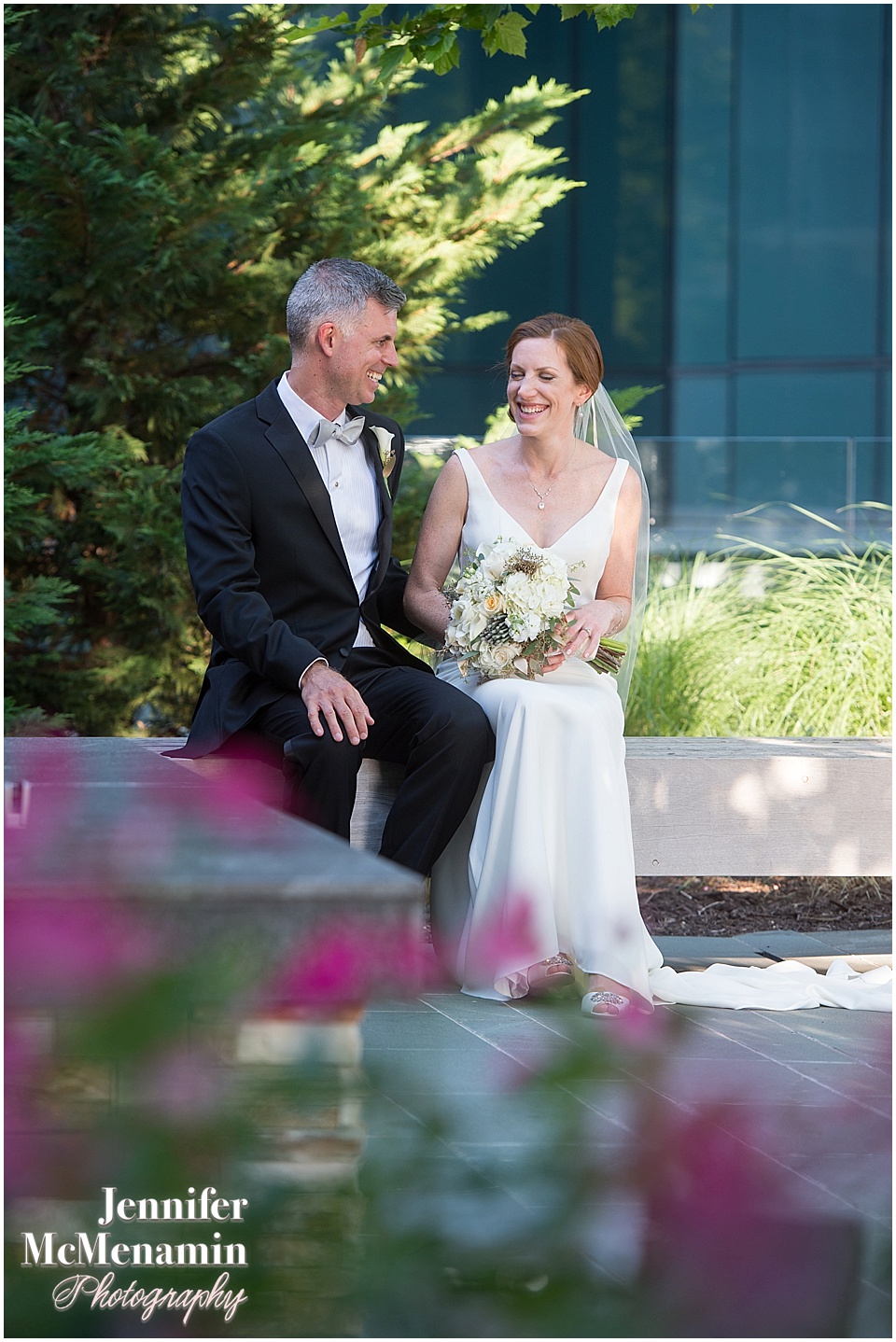 Speaking of that wind, it whipped Katy's veil right off her head. If it bothered her even one iota, she sure didn't let on. She simply shrugged and we continued taking pictures. (The veil was later recovered one floor below on the hotel's spa deck!)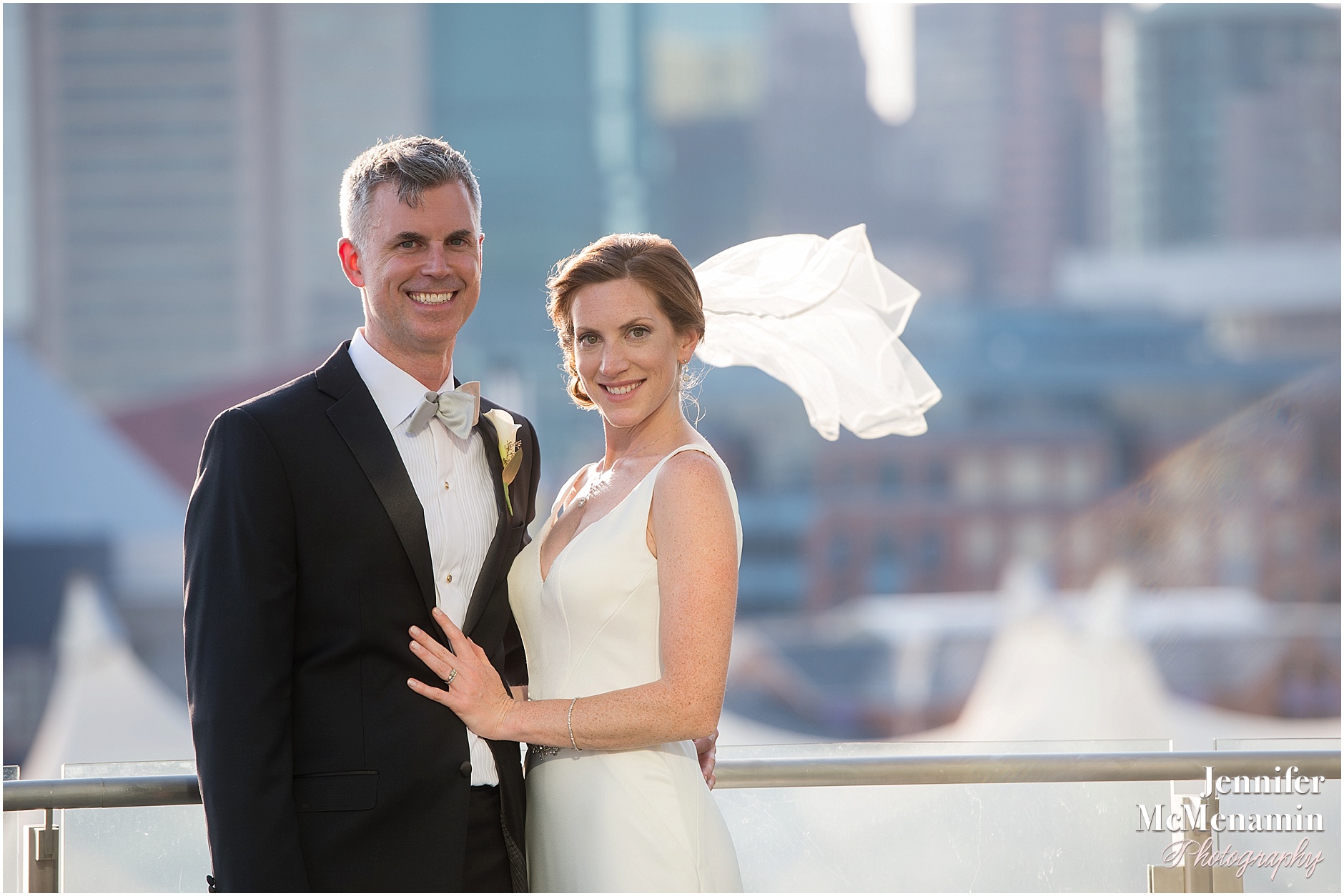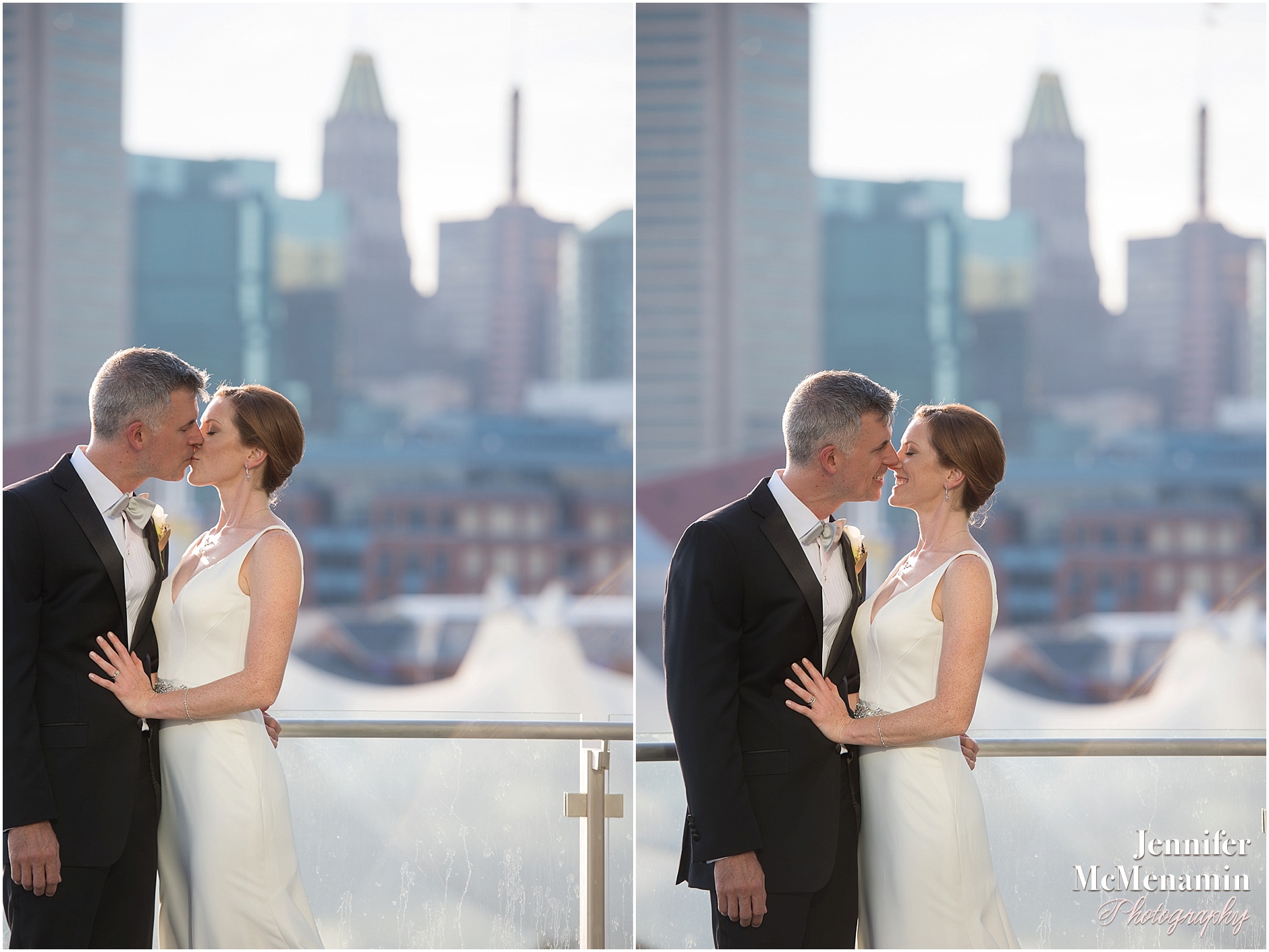 In addition to being expressive and funny, Katy is also incredibly elegant and stylish.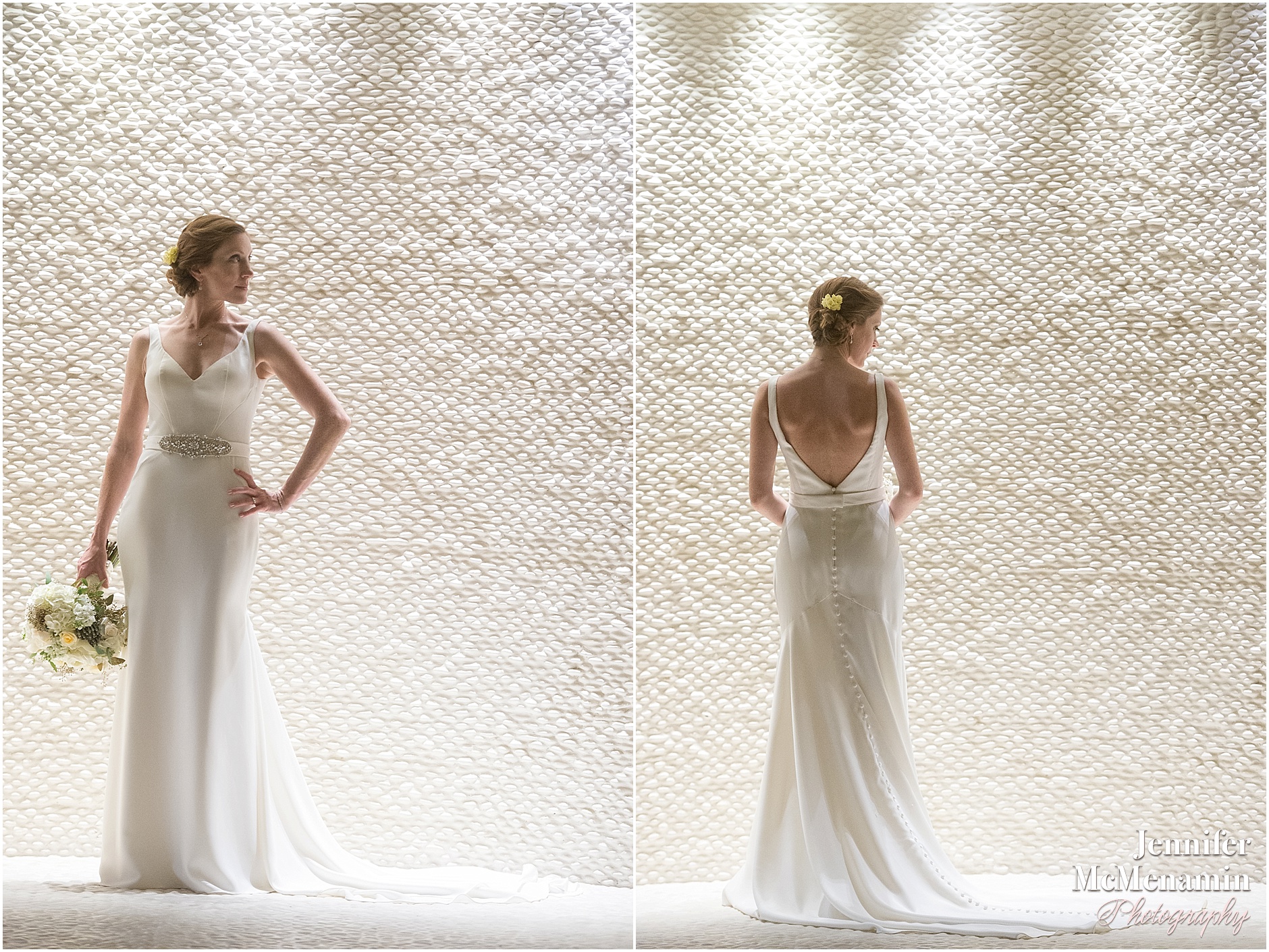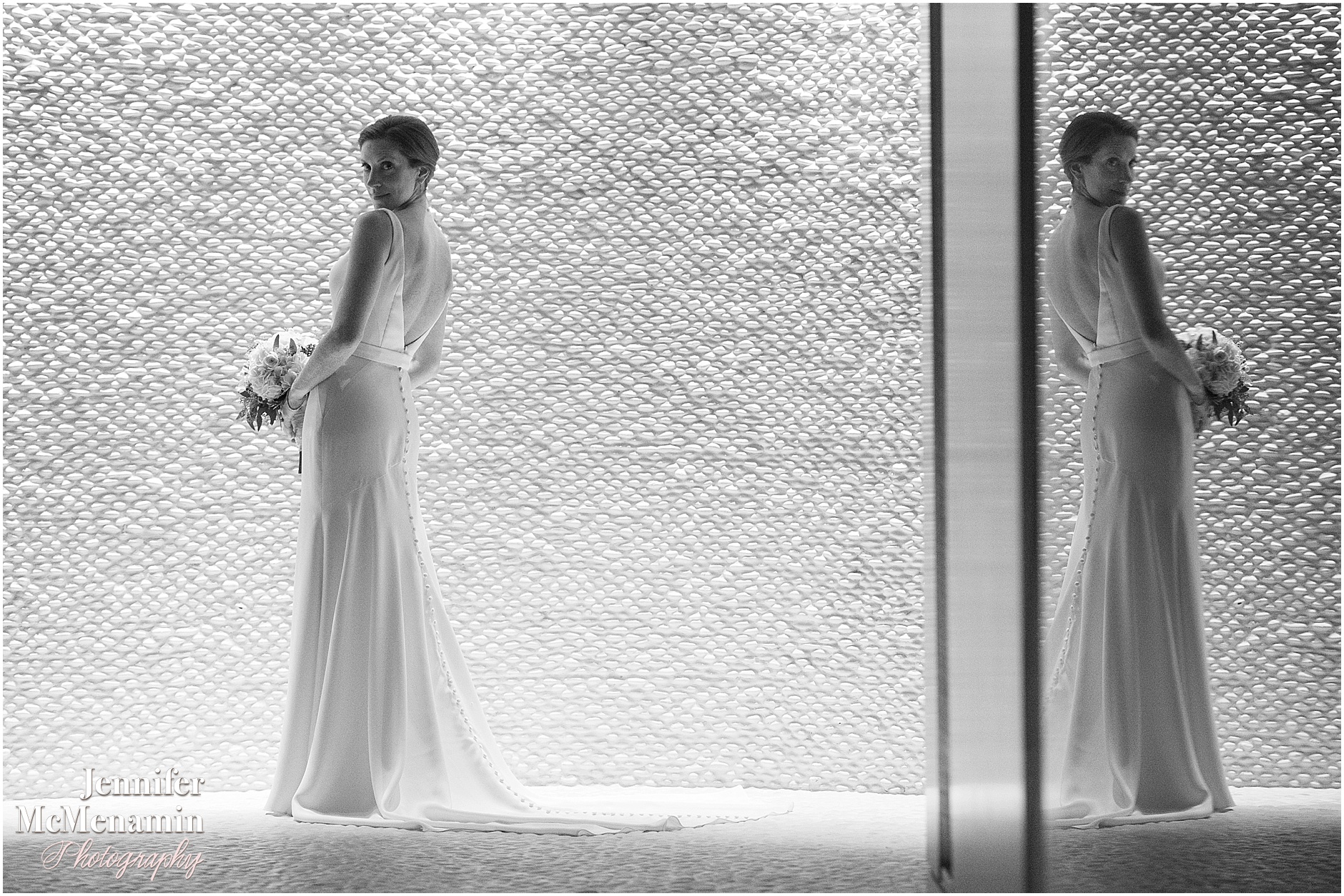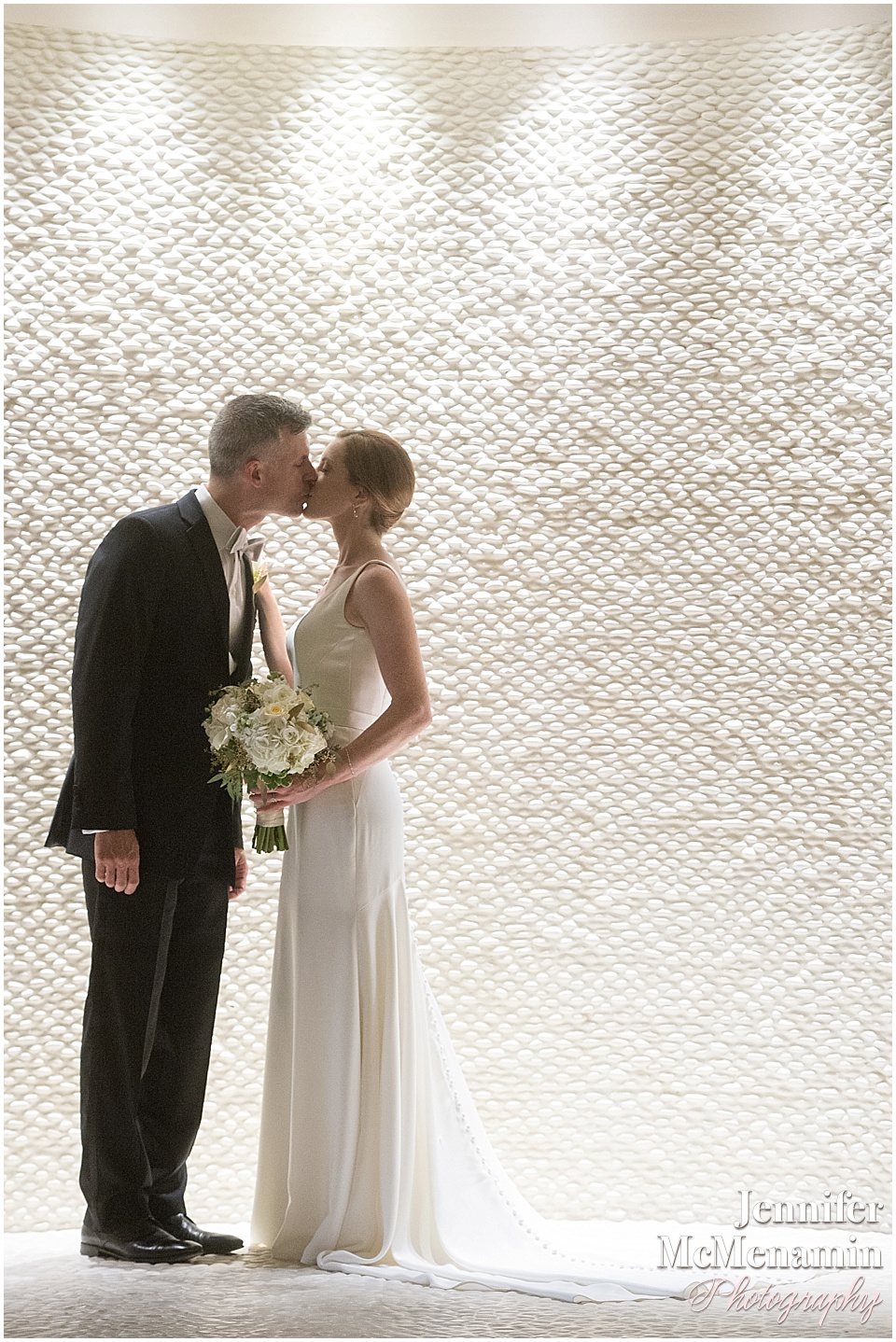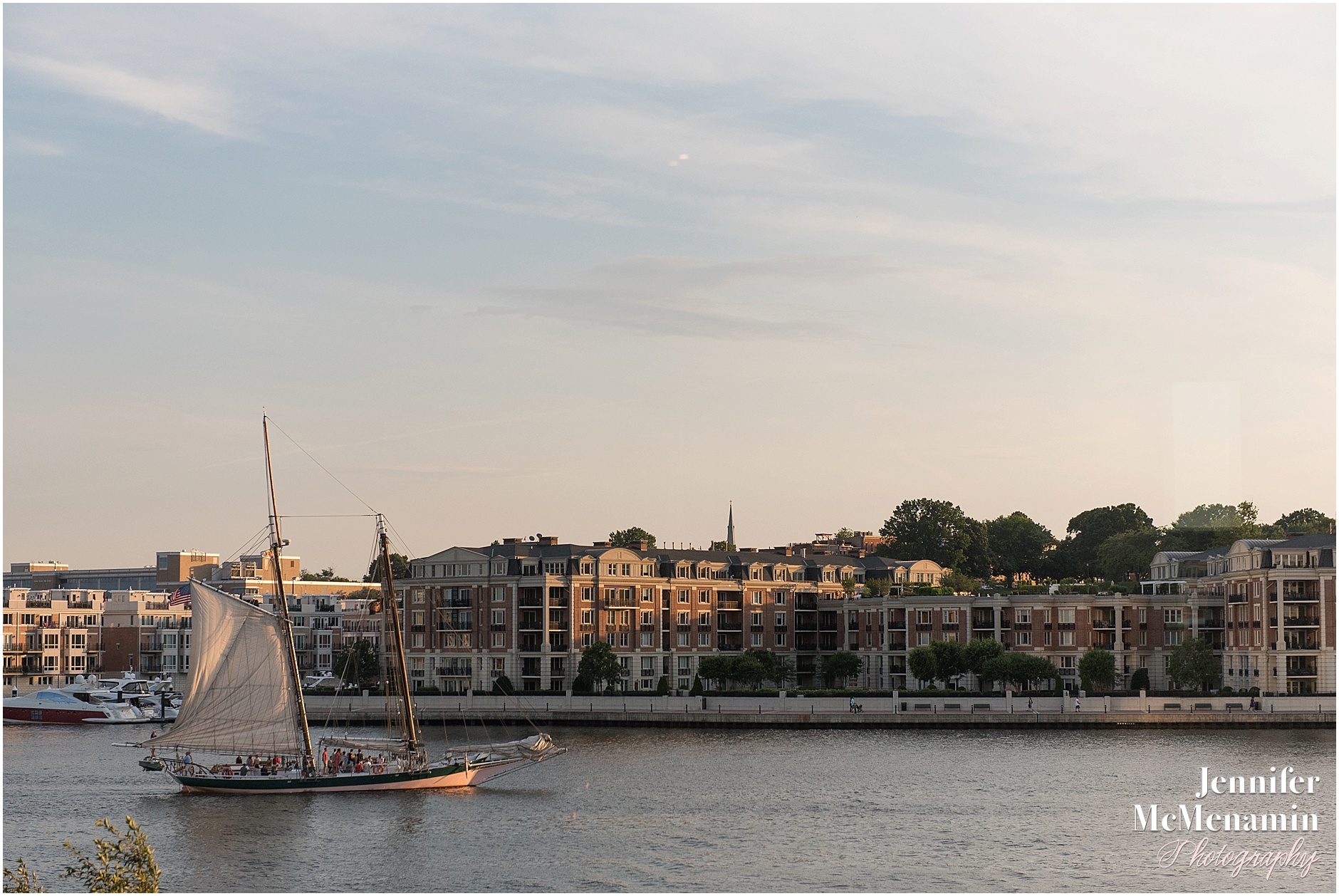 A very sophisticated and beautifully choreographed first dance!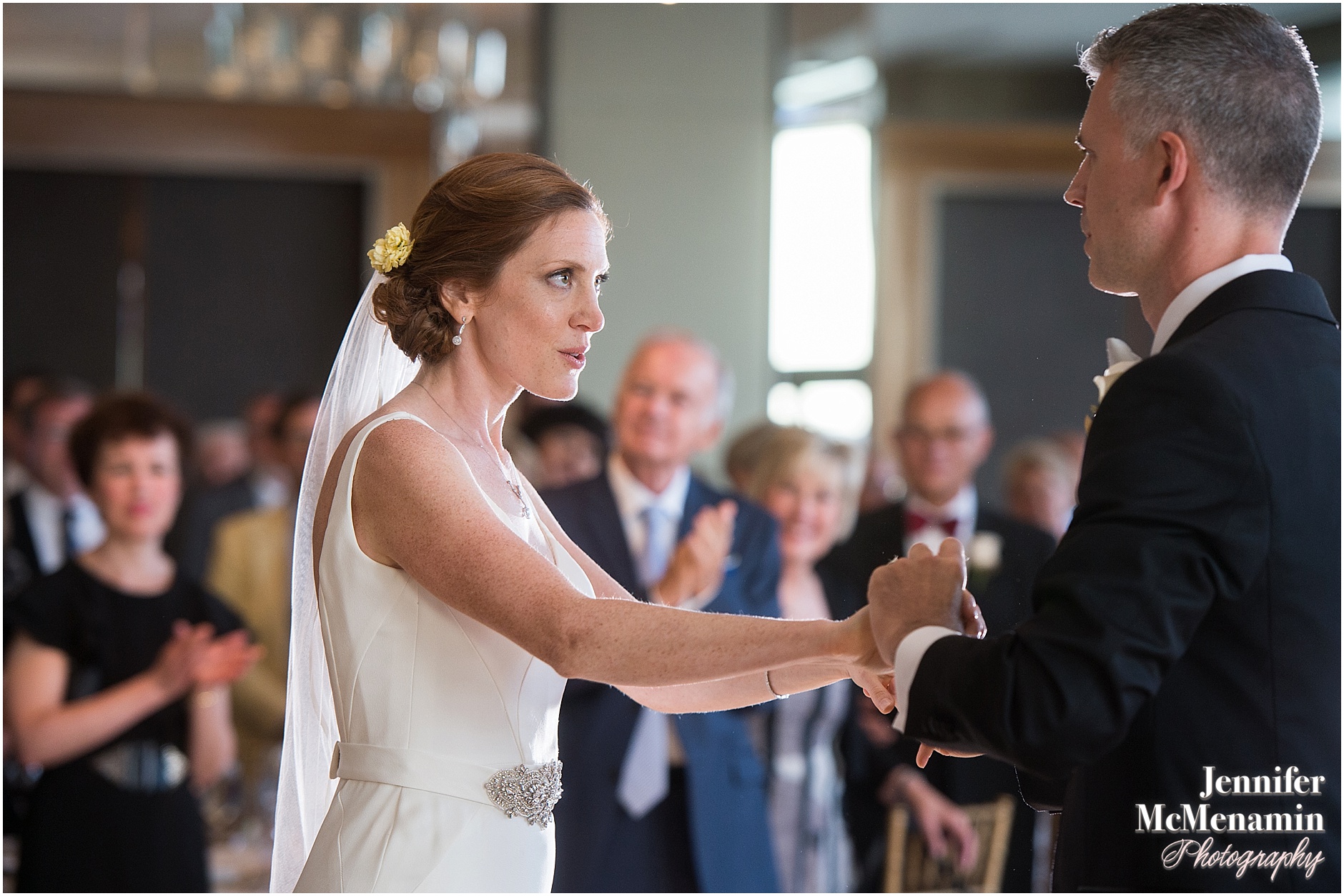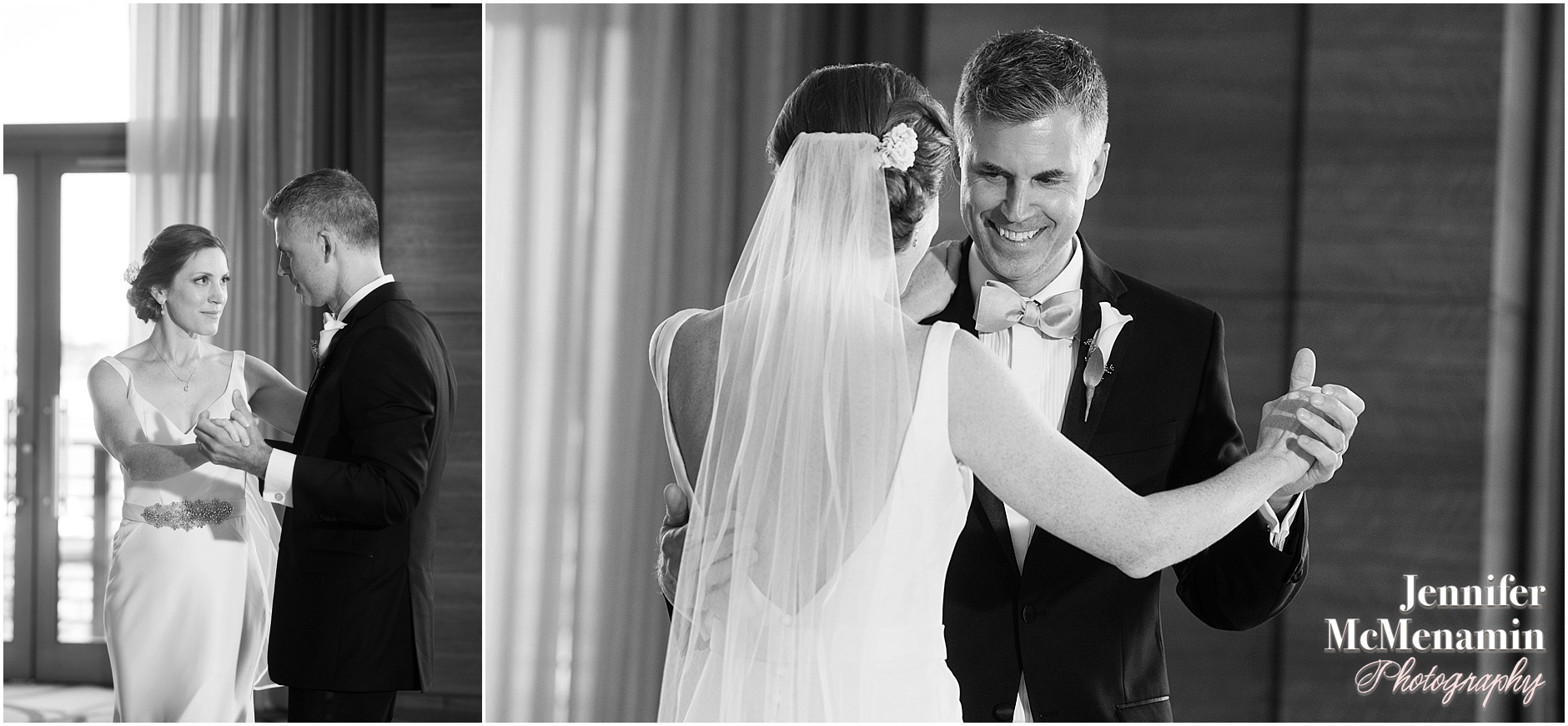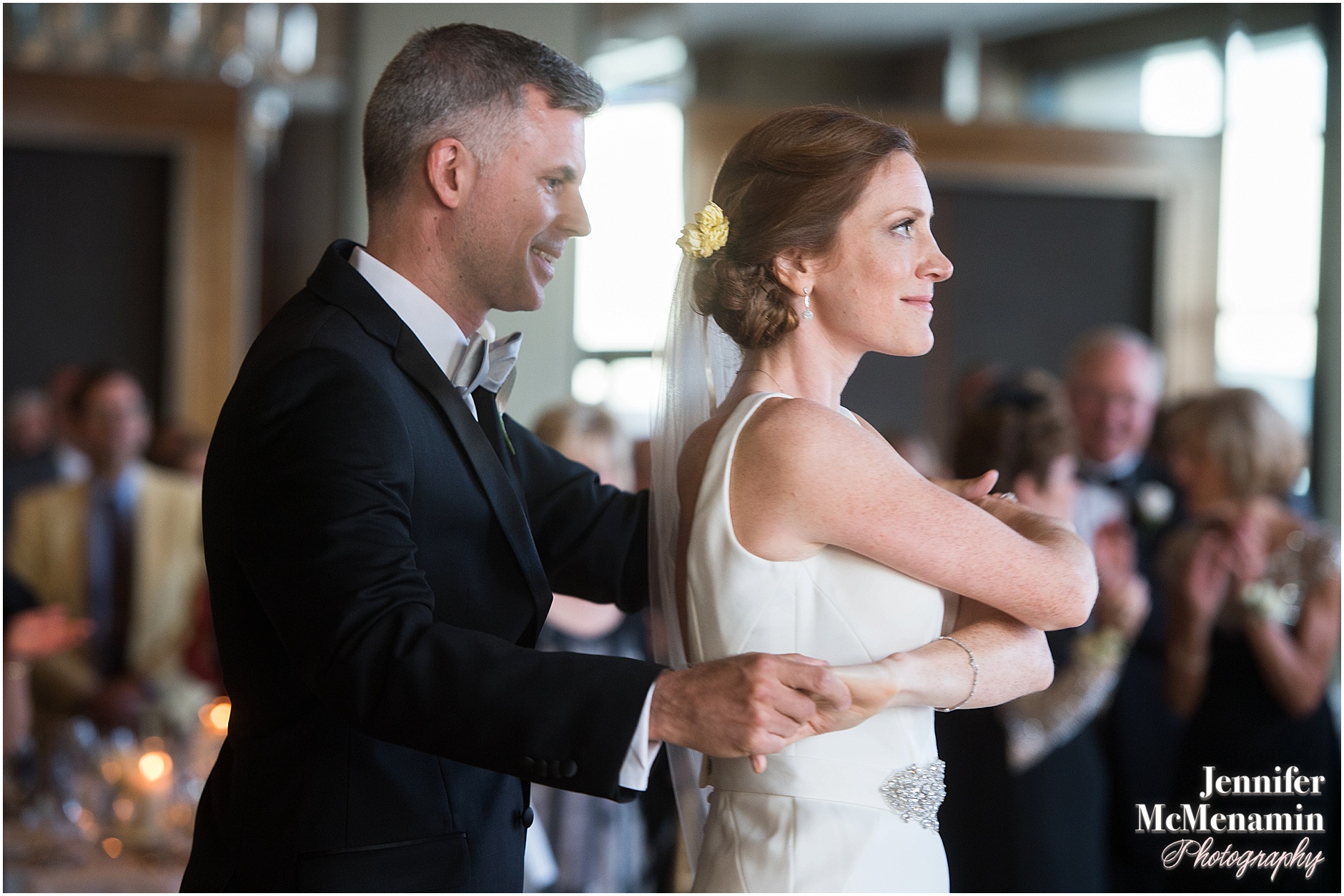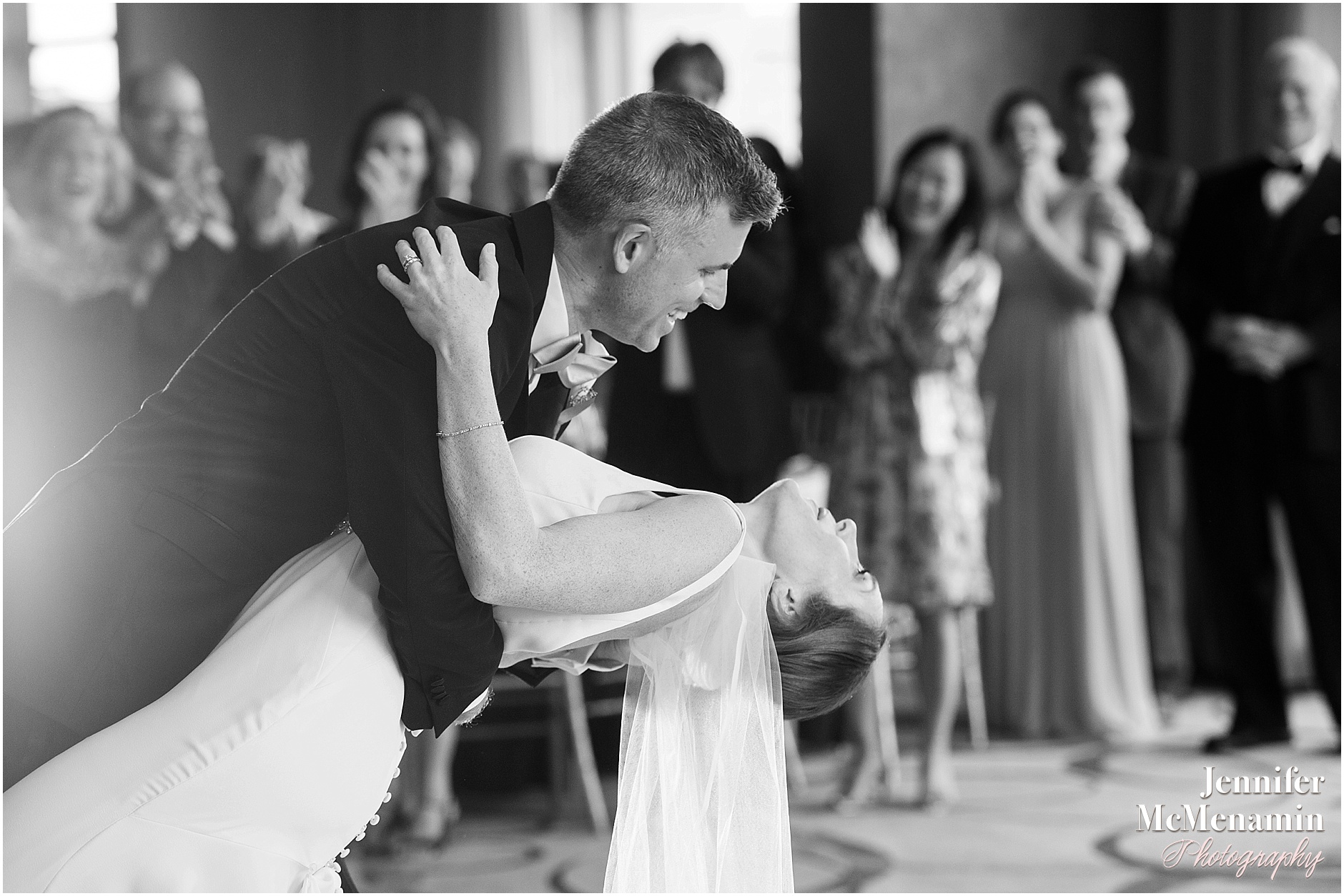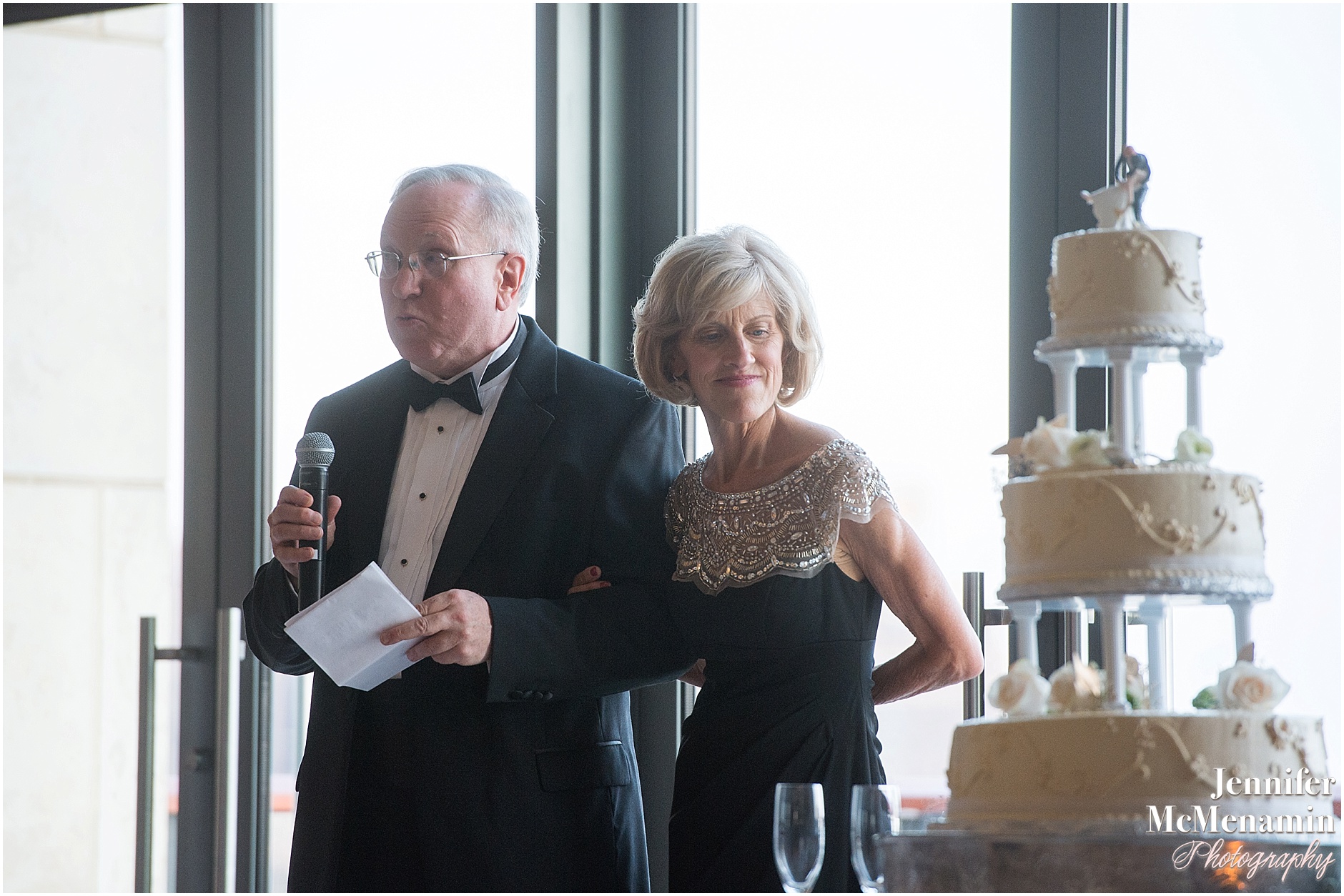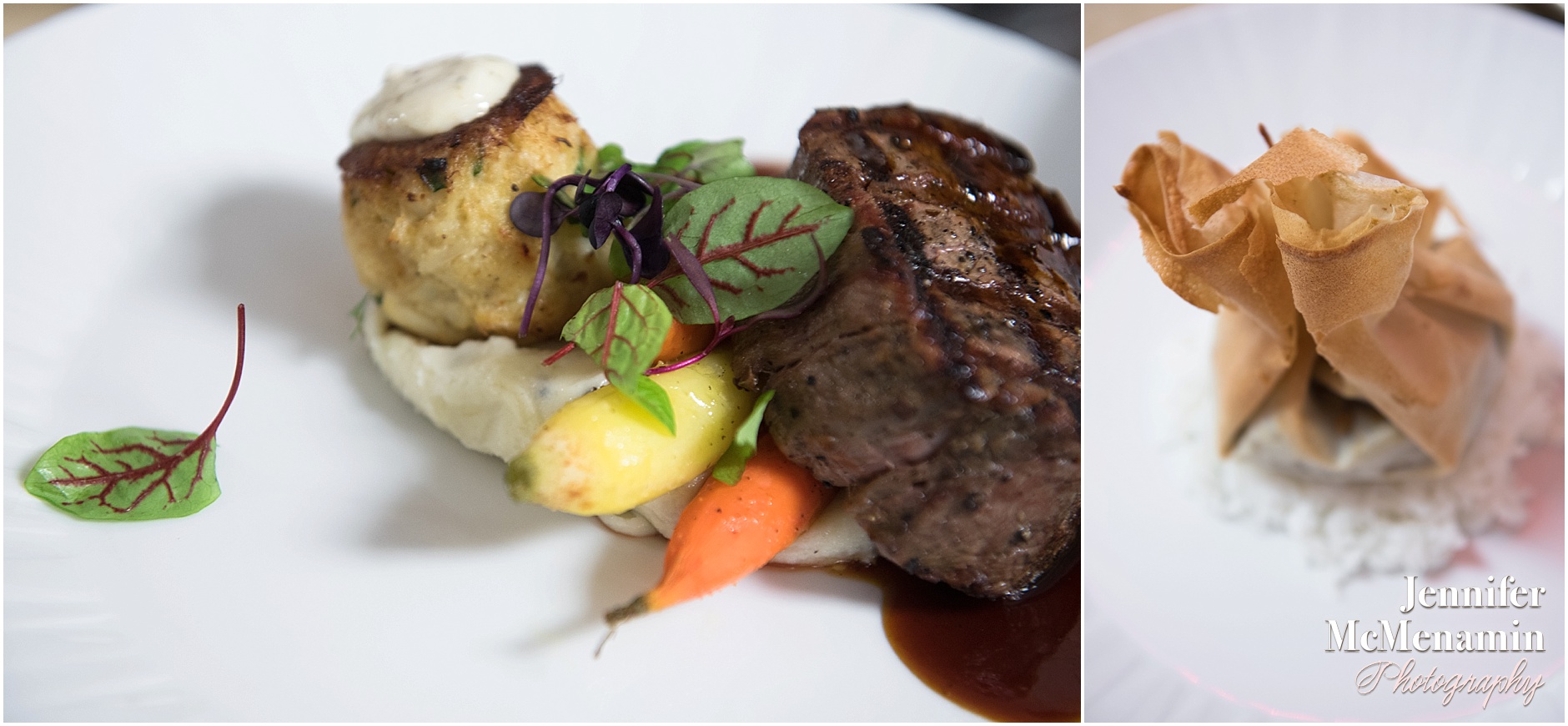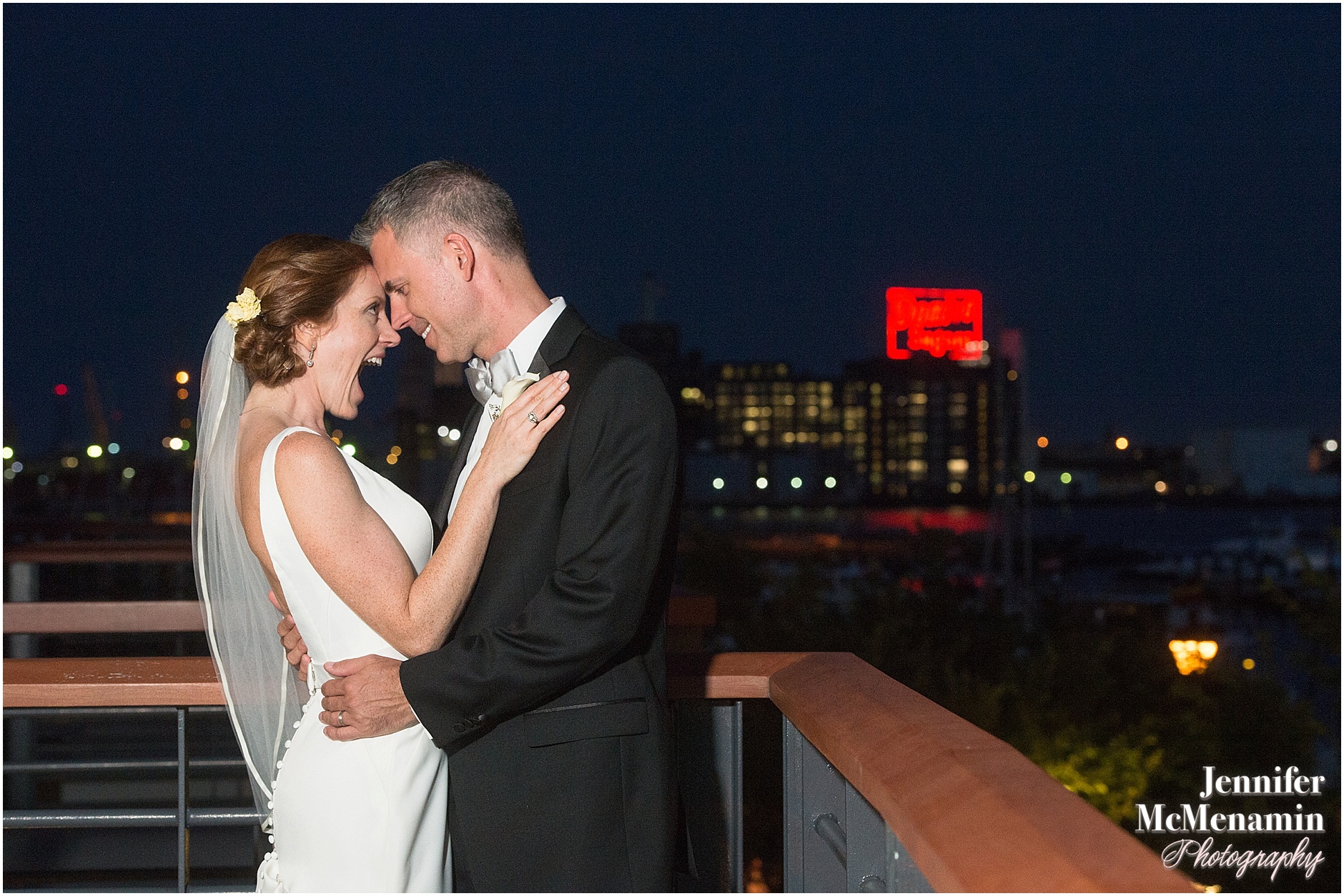 A quartet of wonderful toasts.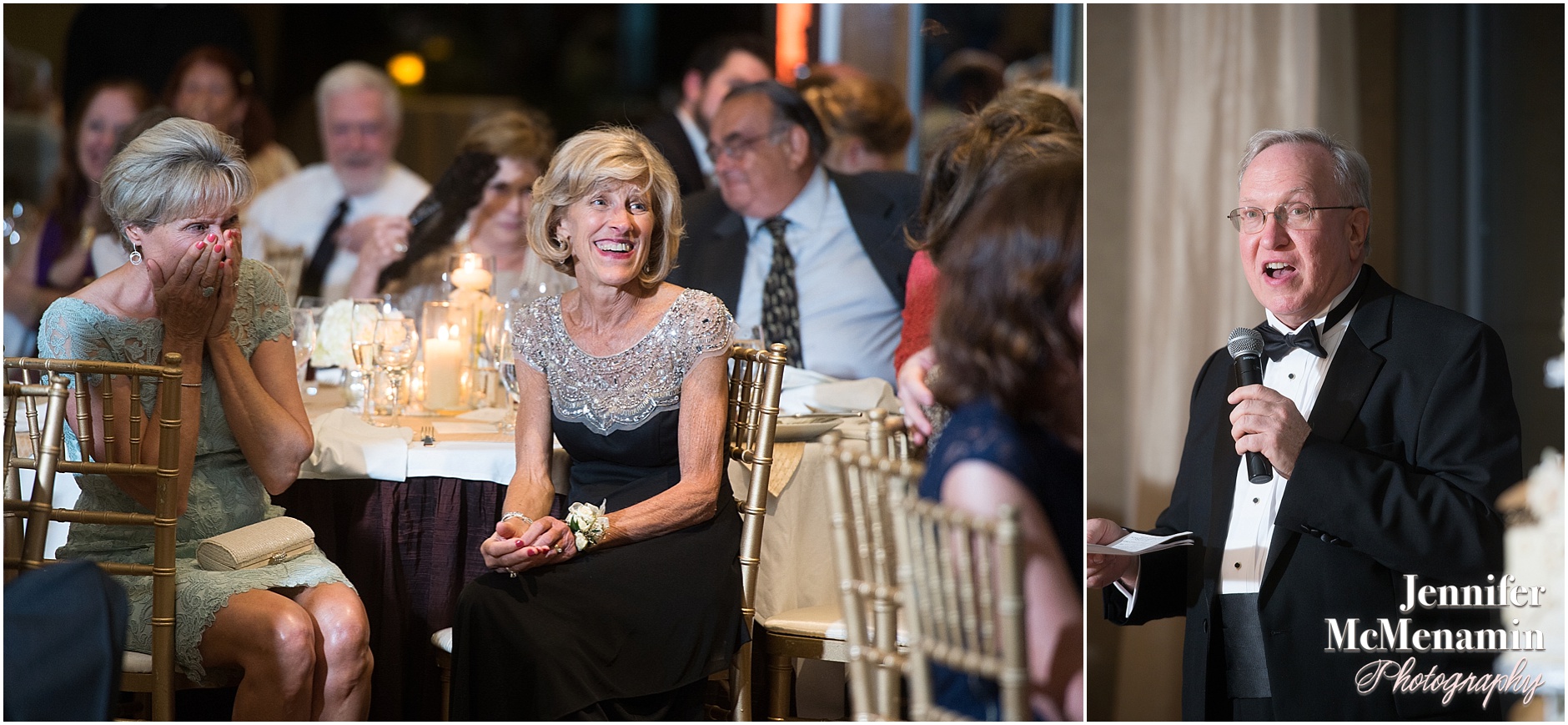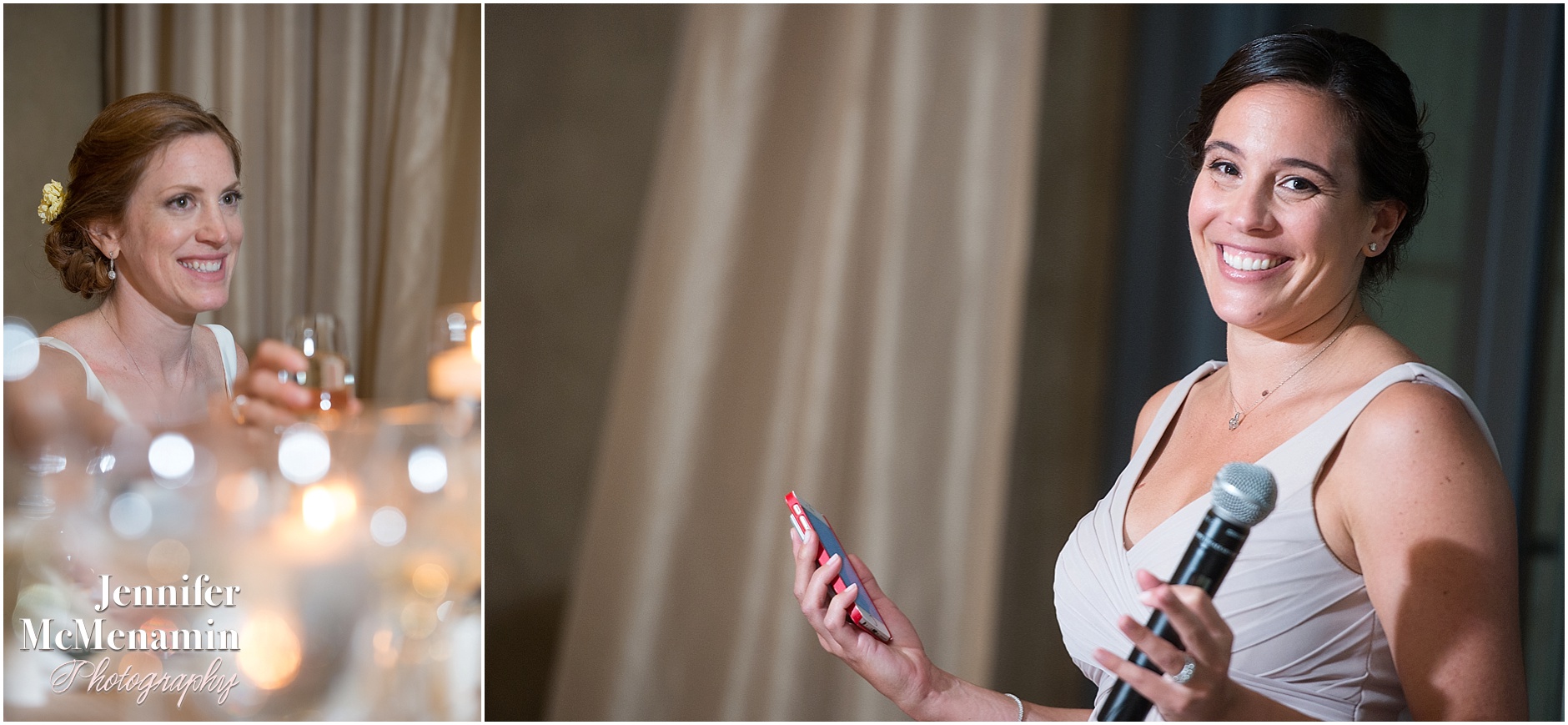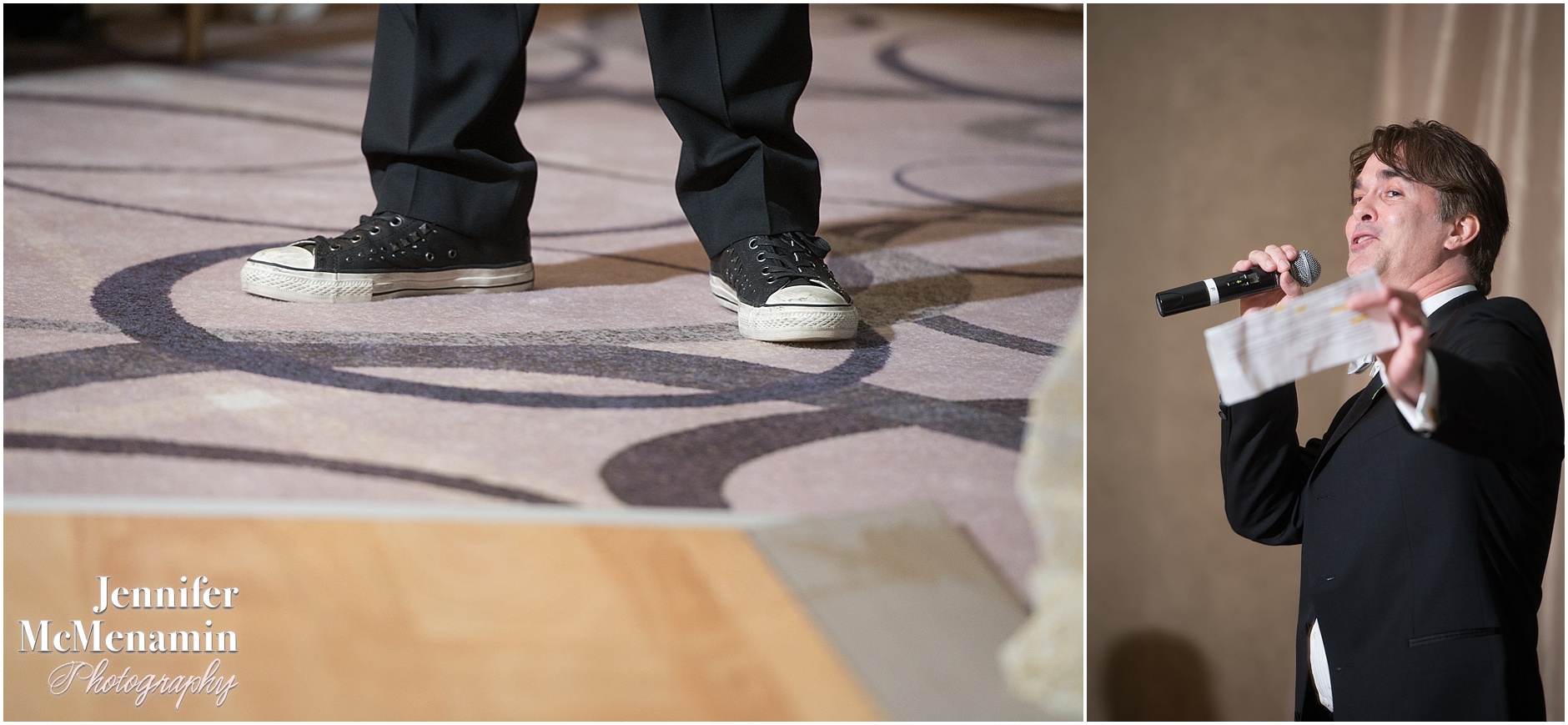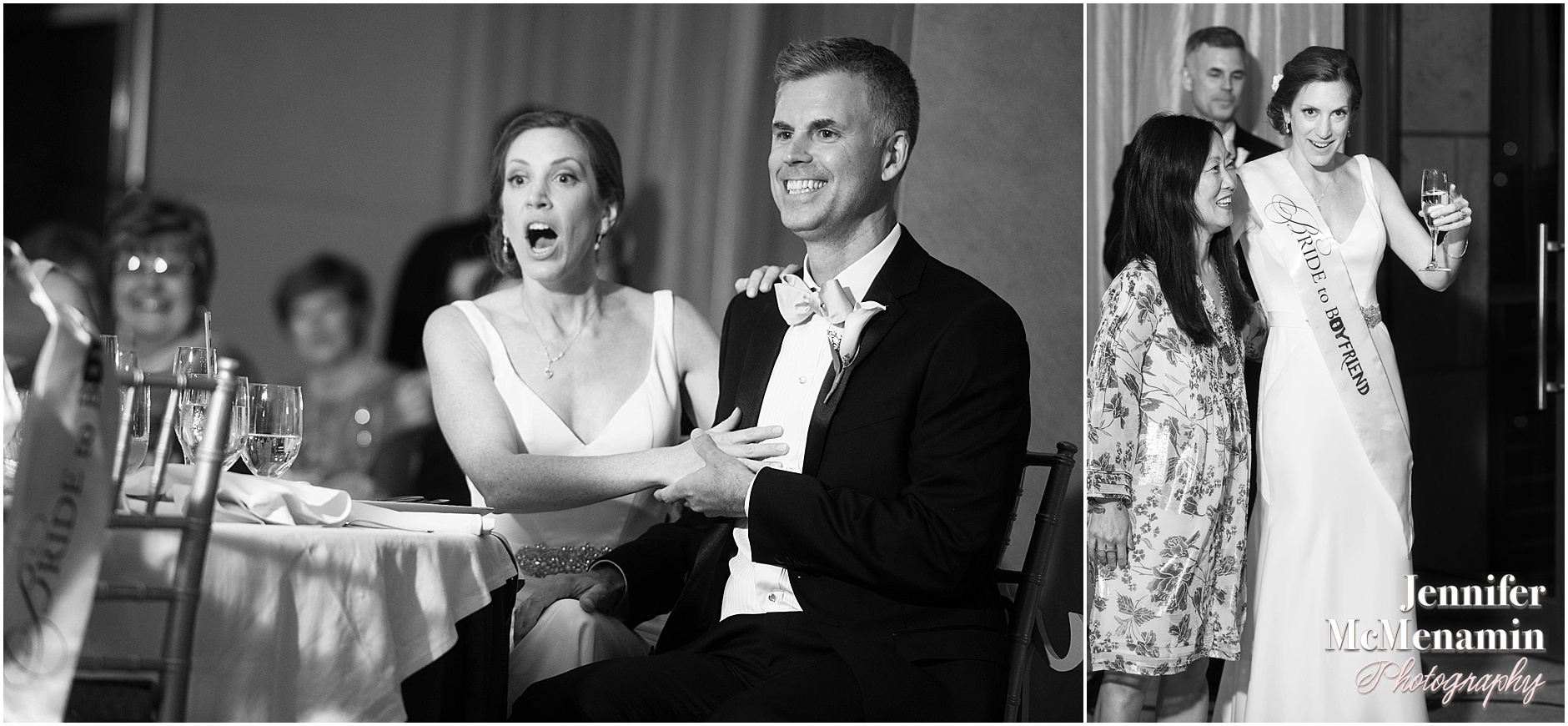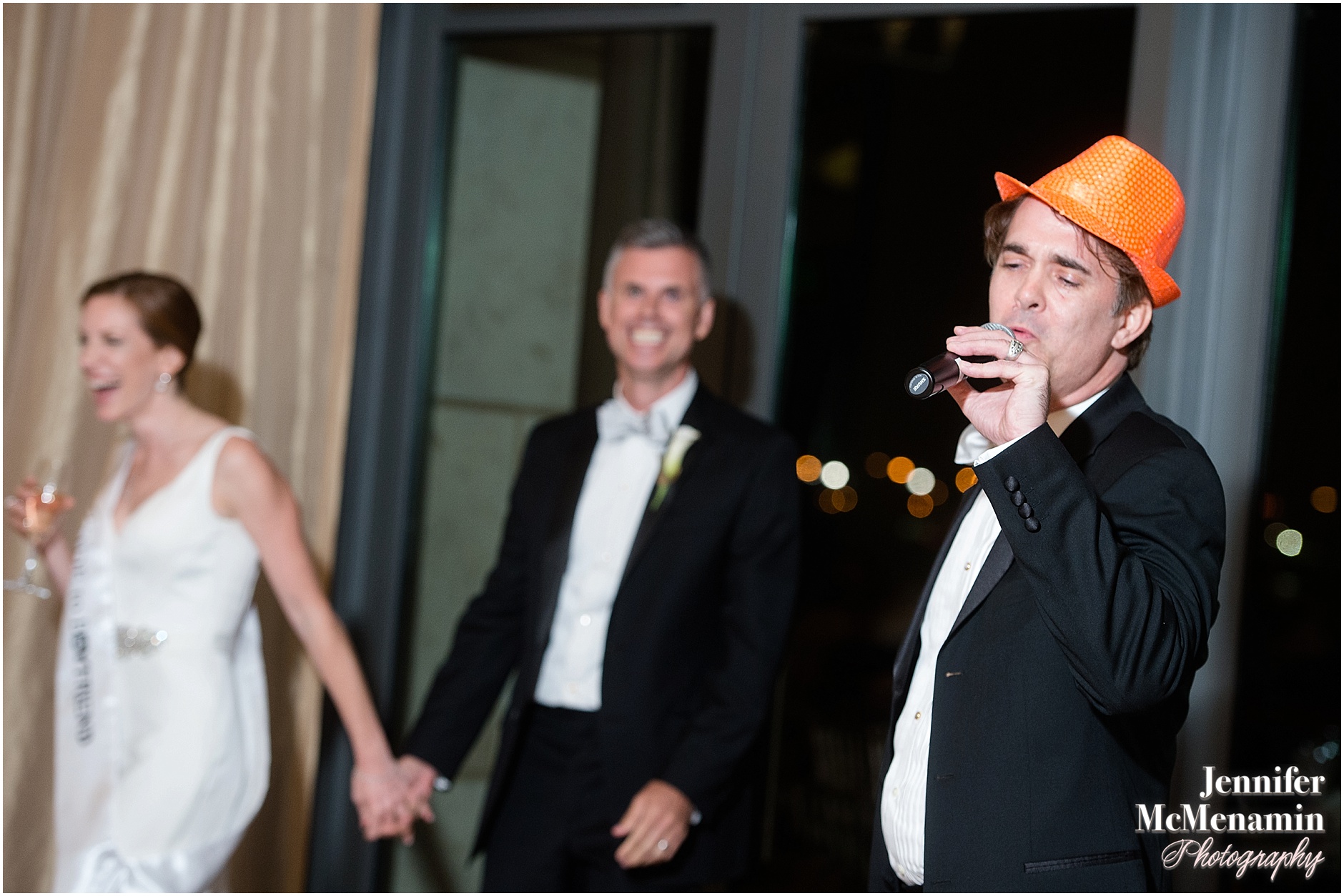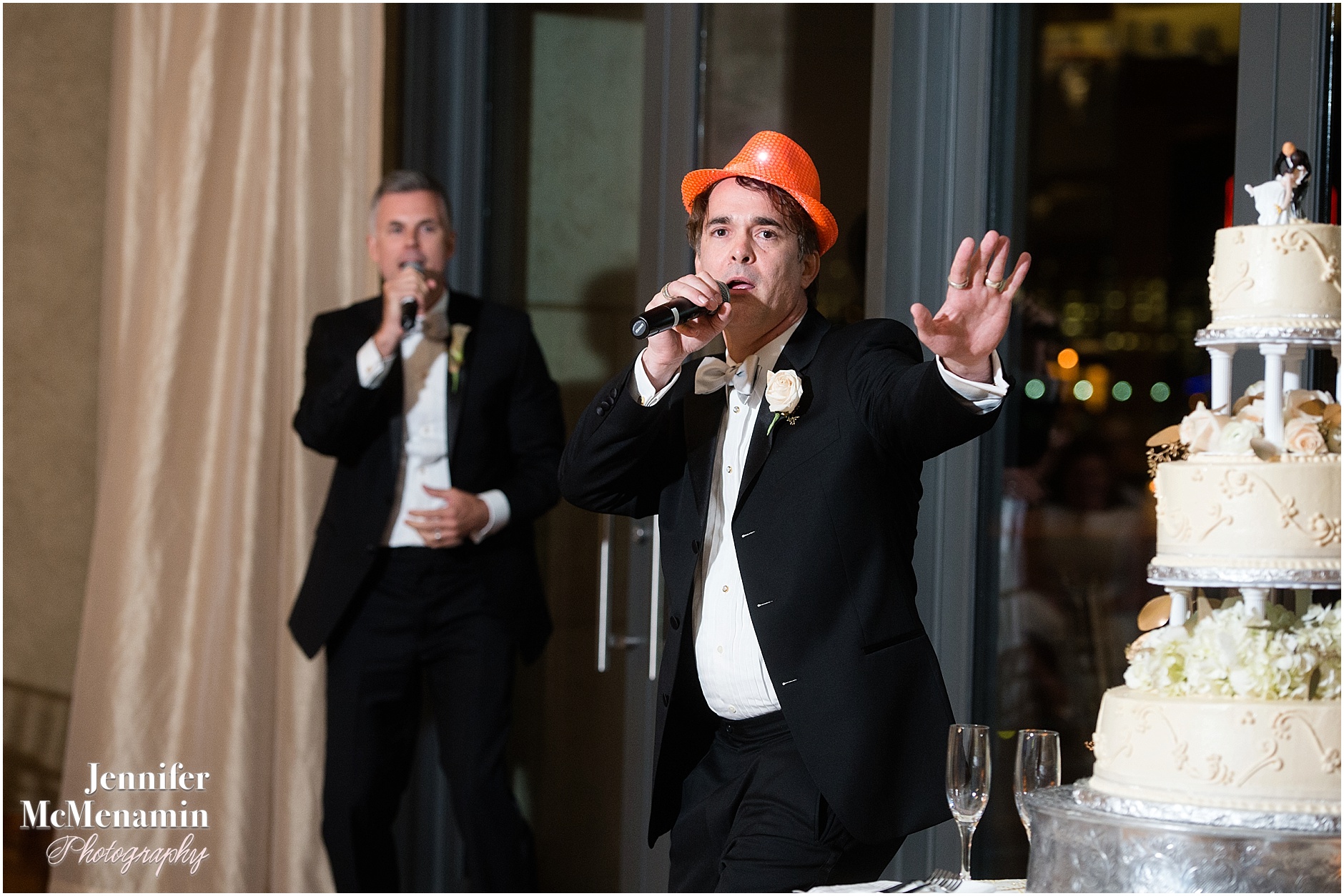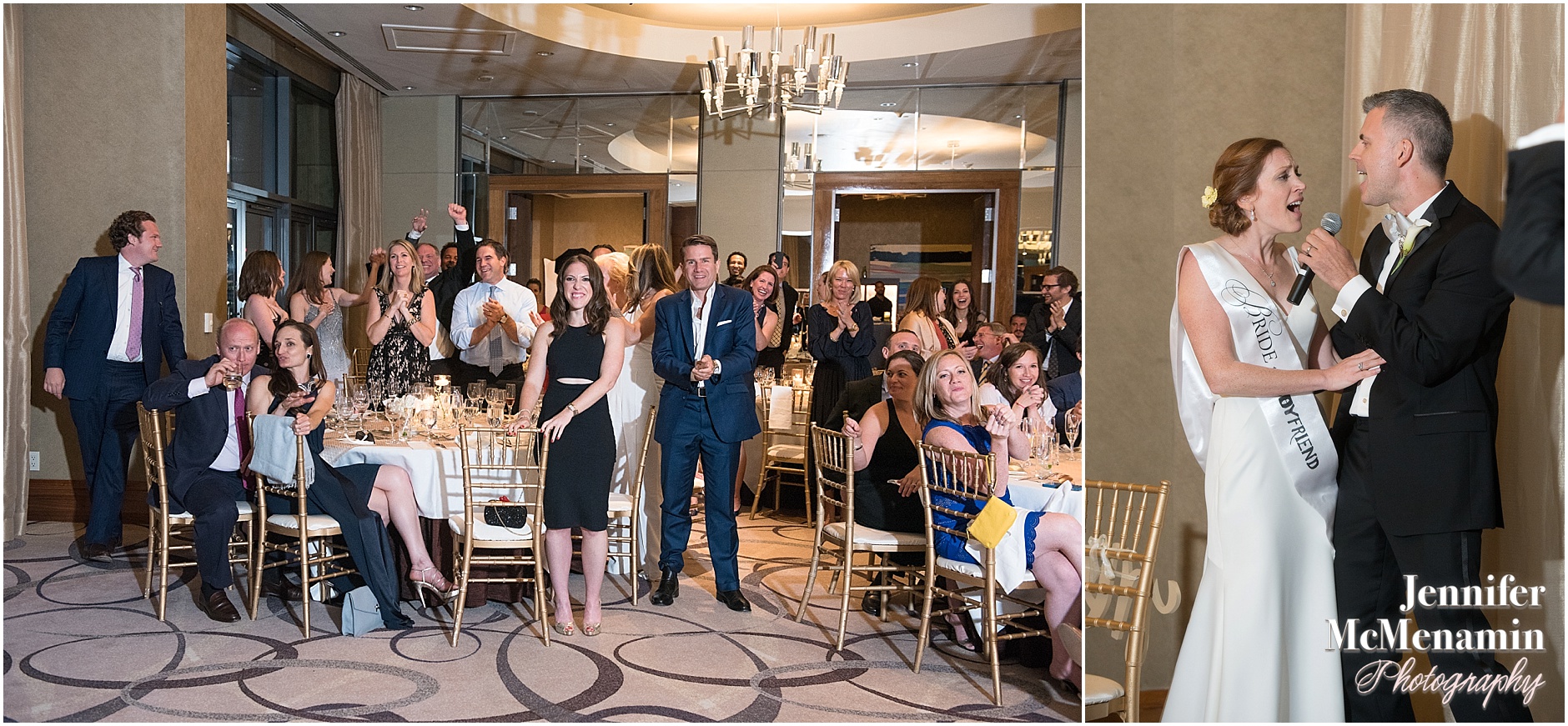 Plus a tribute to the bride from her new husband.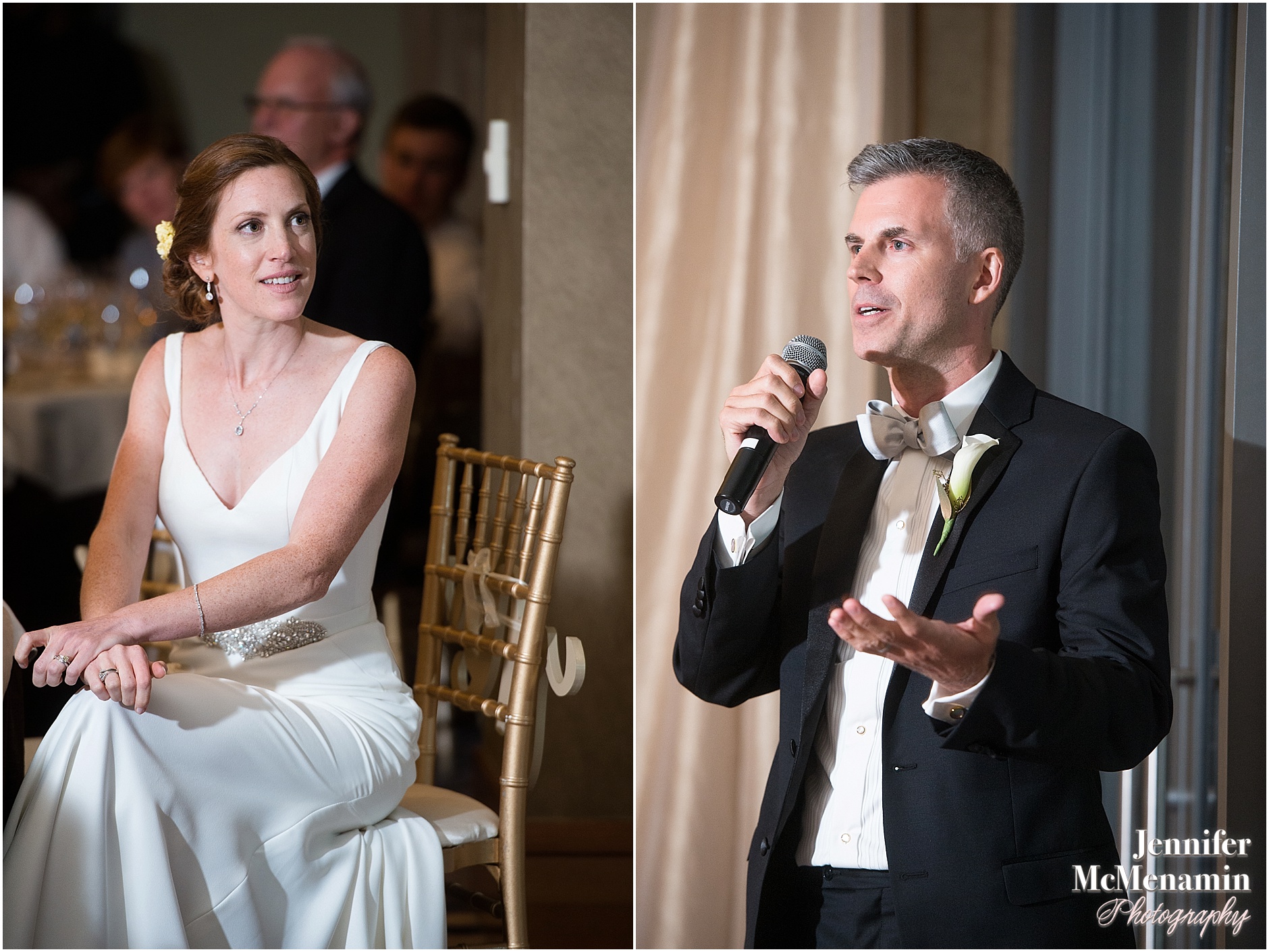 And lots and lots of fun and frivolity.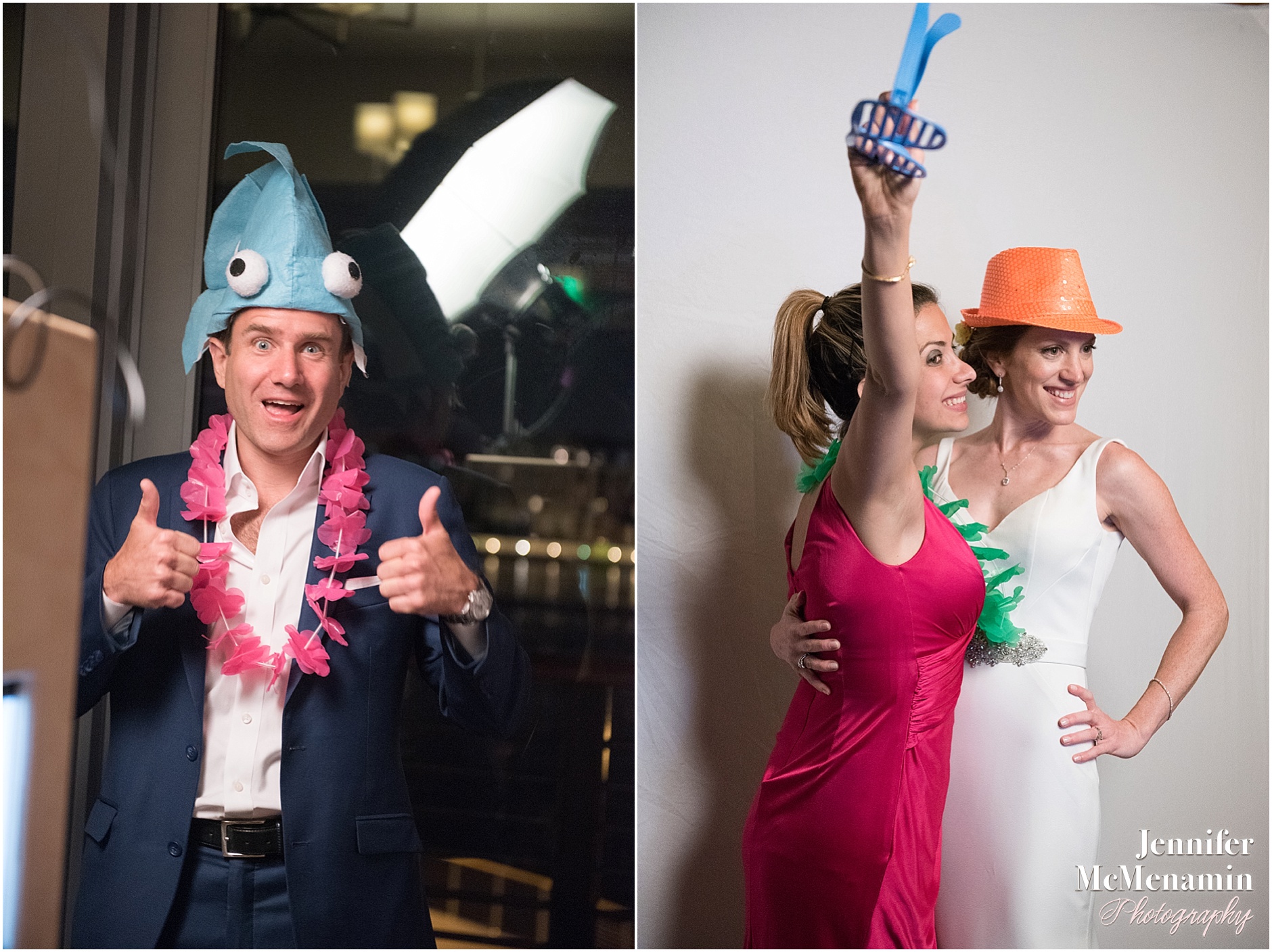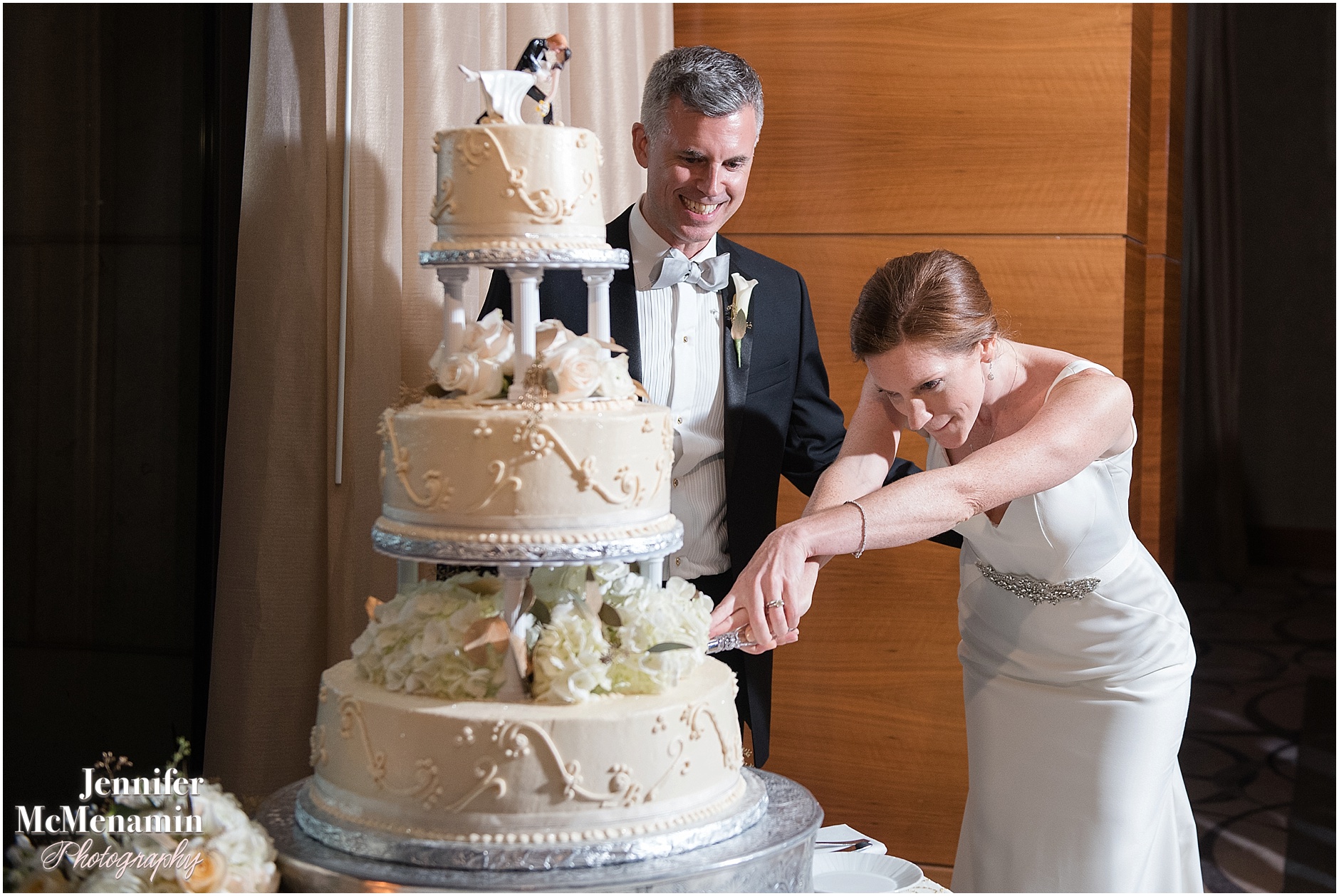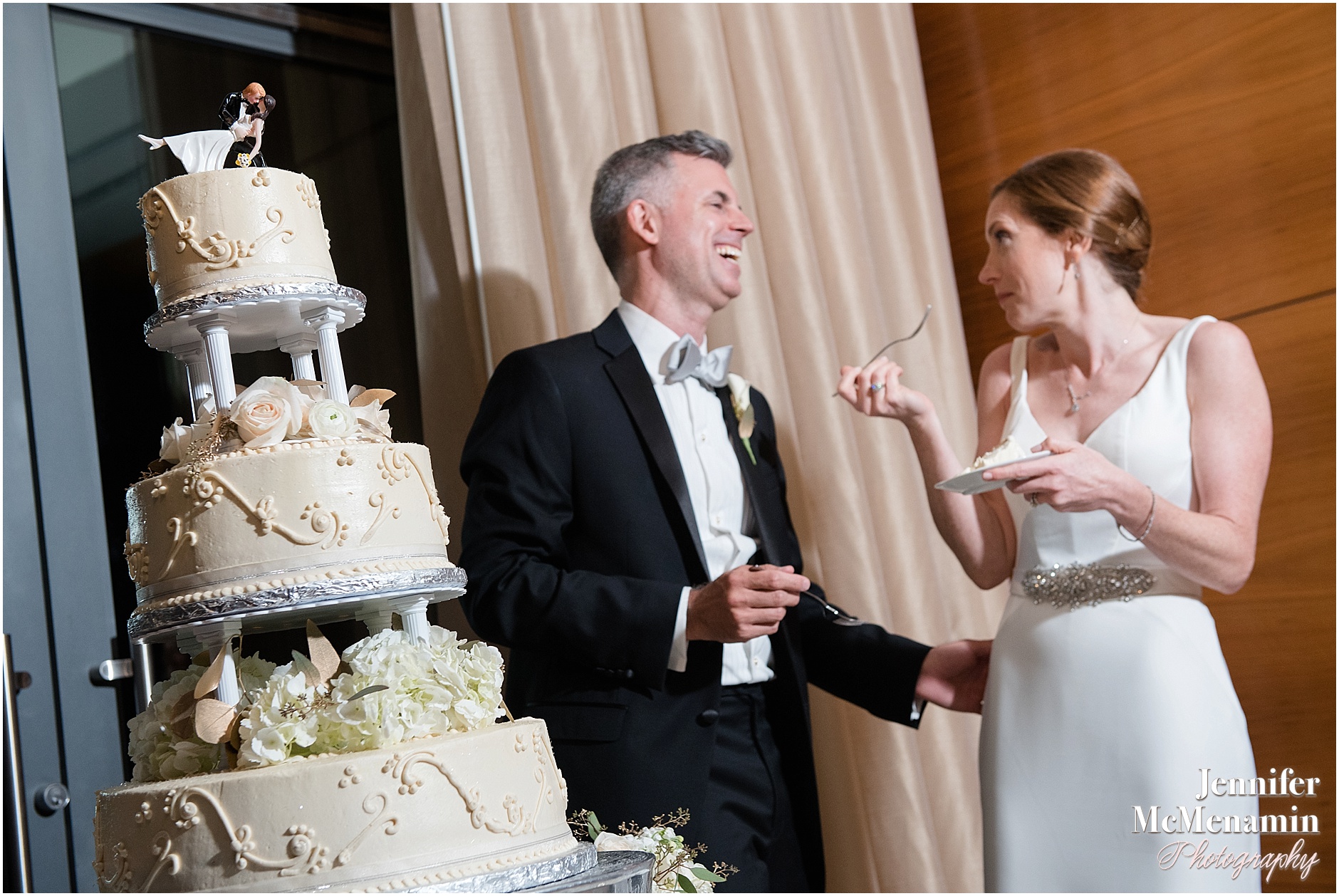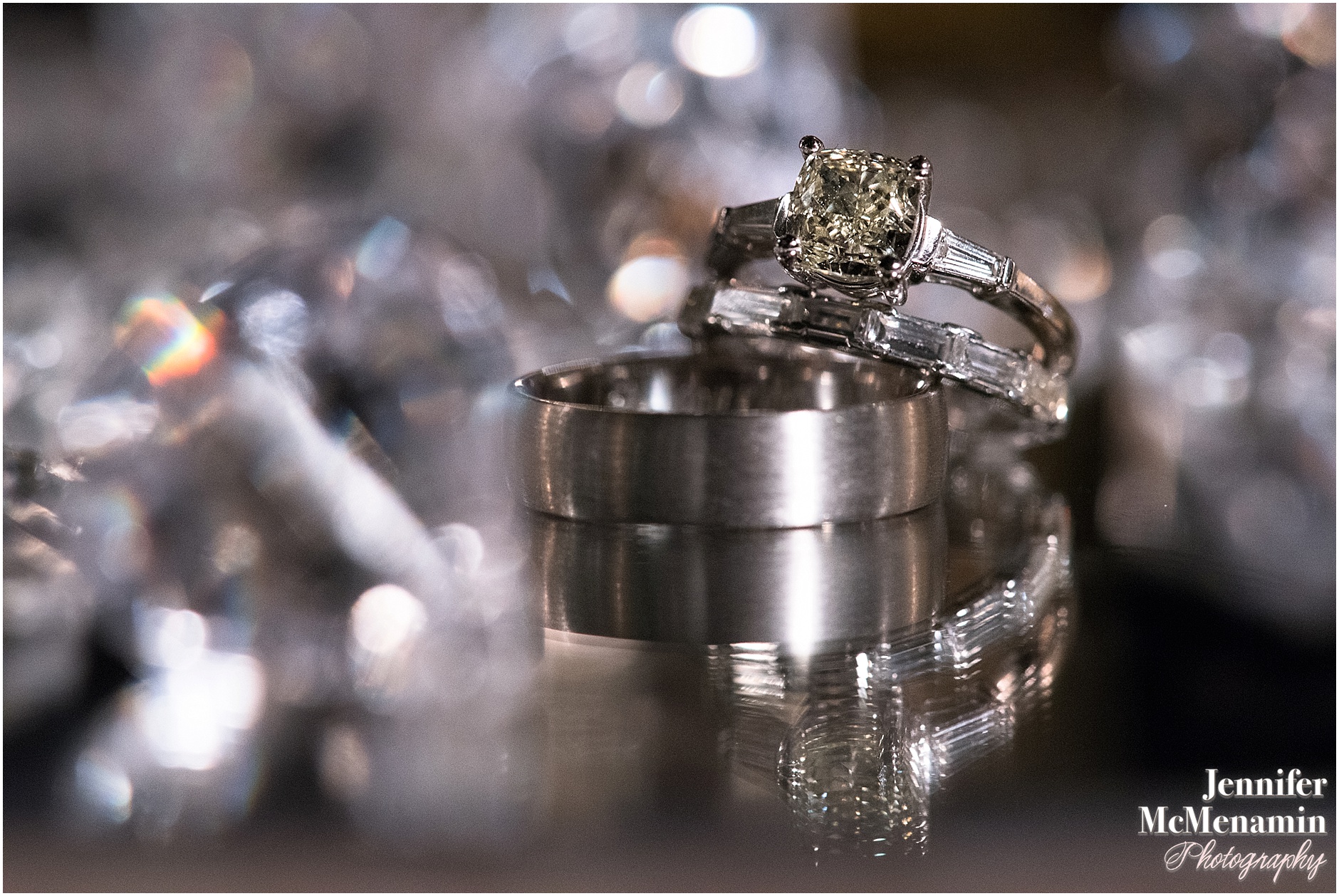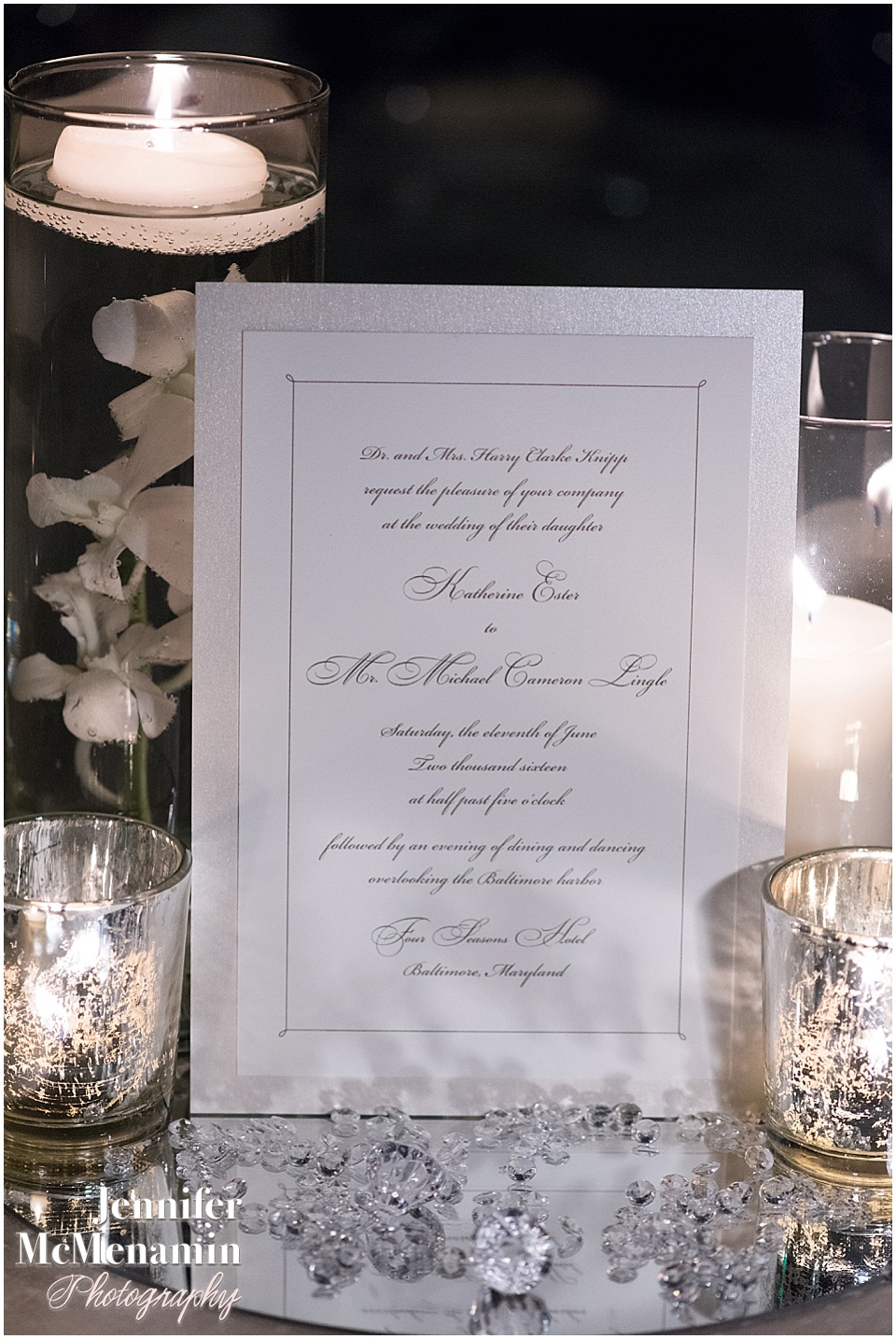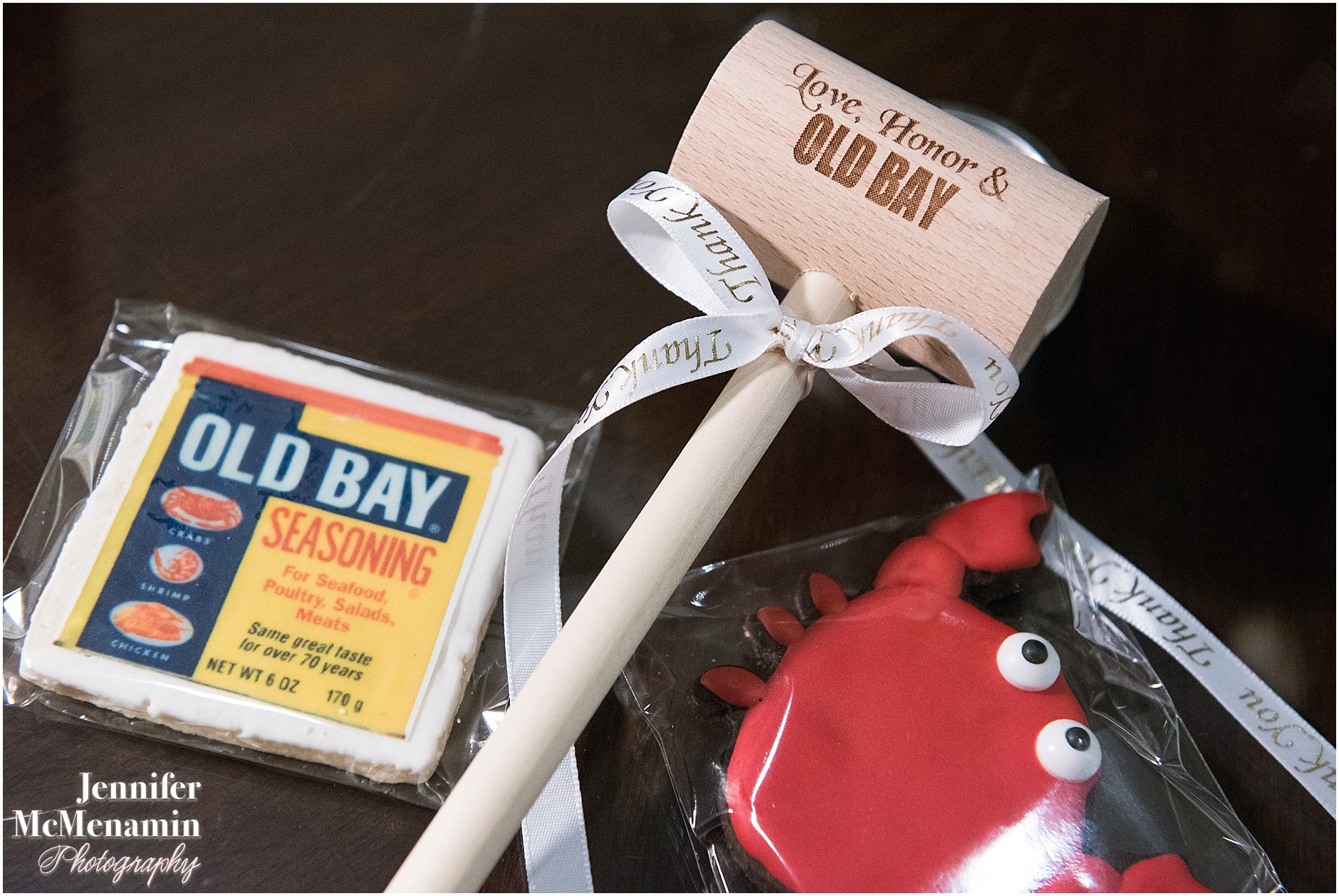 Many, many congratulations, Katy + Mike! It was such a pleasure to work with you both, your friends and your families.
Credits:
Photography: Jennifer McMenamin Photography, LLC

Ceremony & Reception: The Four Seasons Hotel Baltimore
Officiant: Dave Latzer, a friend of the couple
Bridal attire: Essence of Australia gown from Belissima Bridal Shop
Hair & Make-up: Haute Blow Dry Bar

Groom's attire: Calvin Klein tuxedo

Florist: Radebaugh
Cake: Snickerdoodles Bakery

DJs: Stephen "Huggy Bear" Barr and Eric "Shorty" Meyerson