A Corpus Christi Church & Fort Meade wedding: Anne + Nick

Corpus Christi Church // Fort Meade // Baltimore wedding photographer // Baltimore wedding photography // Maryland wedding photographer // Maryland wedding photography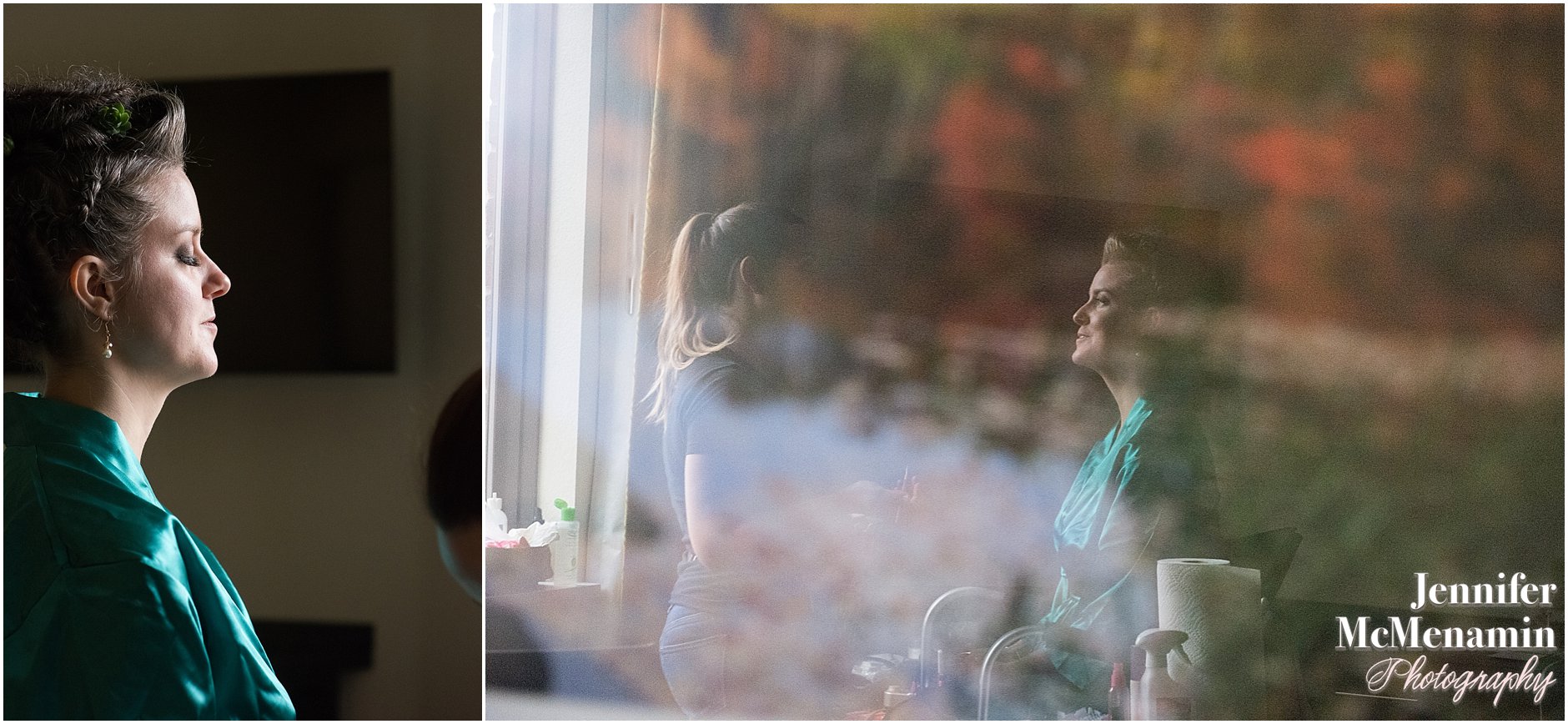 Nick really wanted Anne to include her boots in her wedding attire. But Anne decided the boots didn't really fit with the style of her gown. So she brought them with her and asked that they be included in the photos of her details. What a great idea!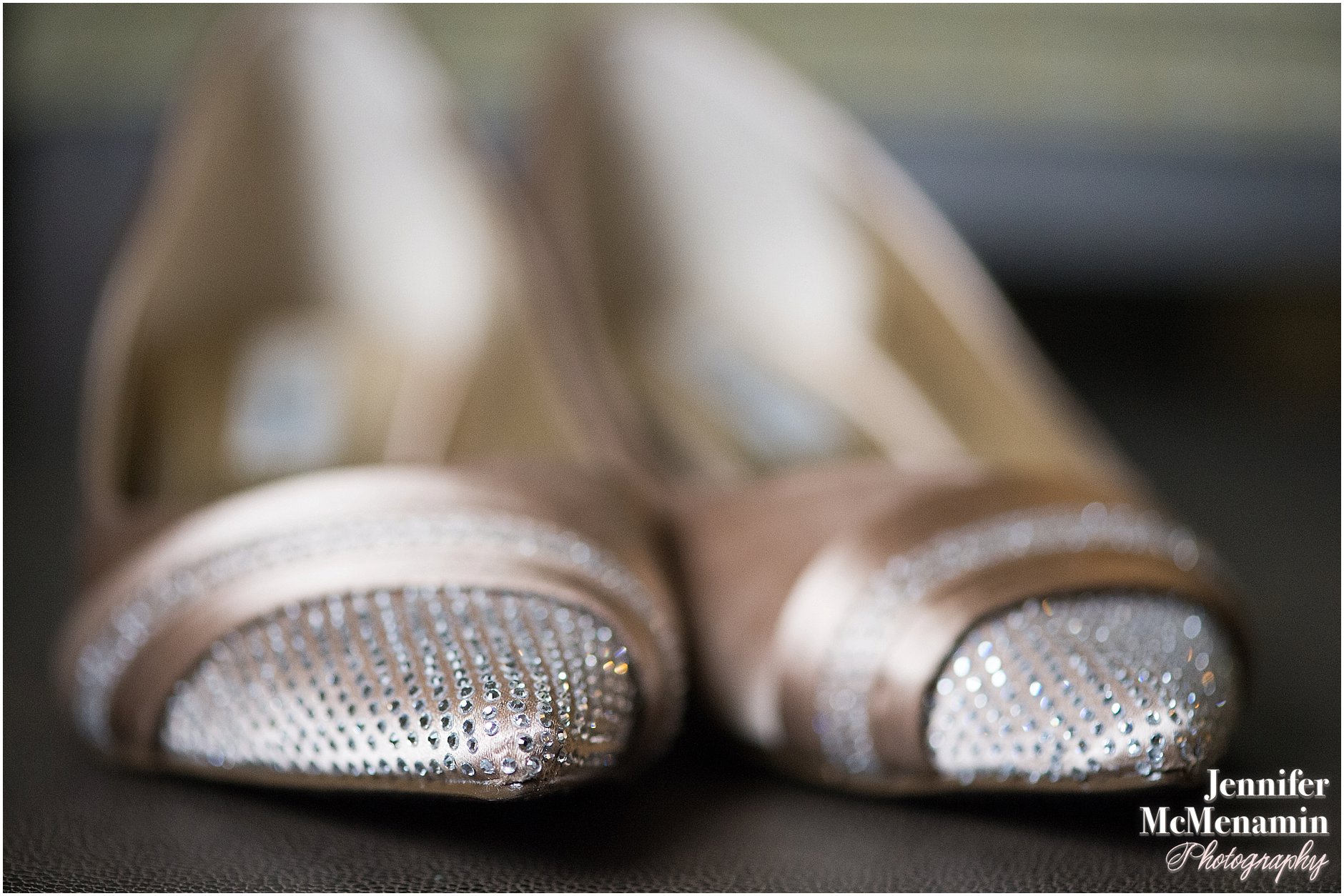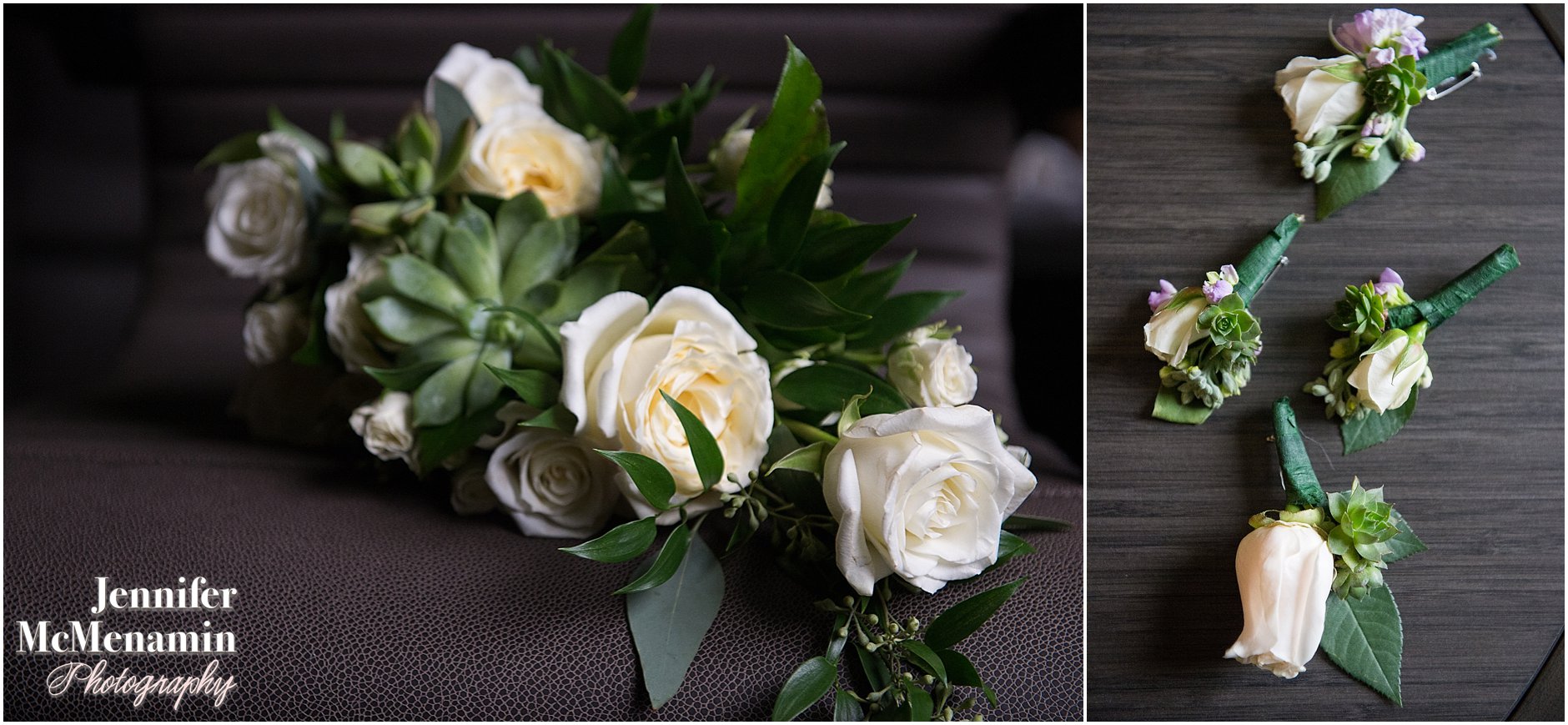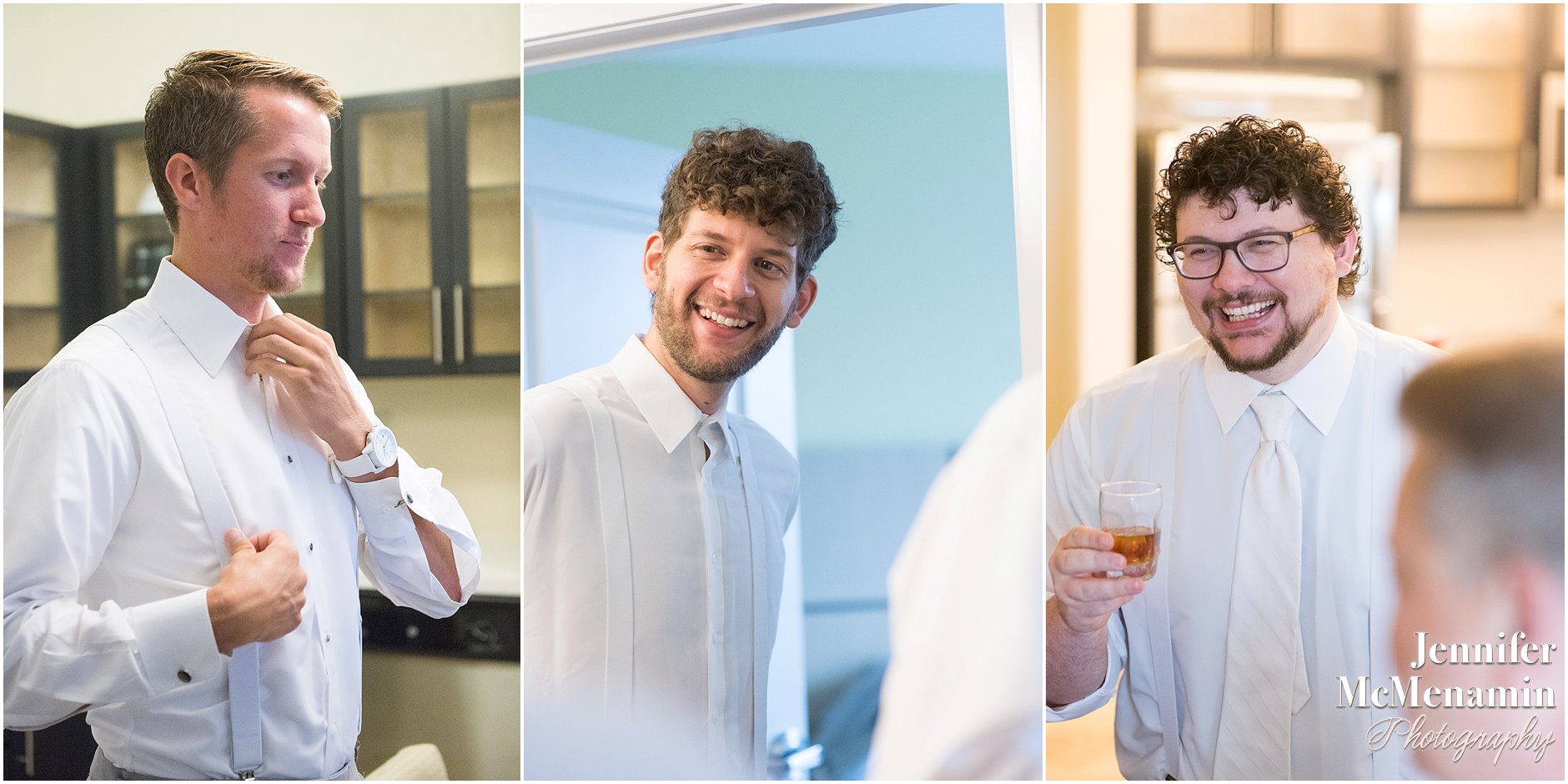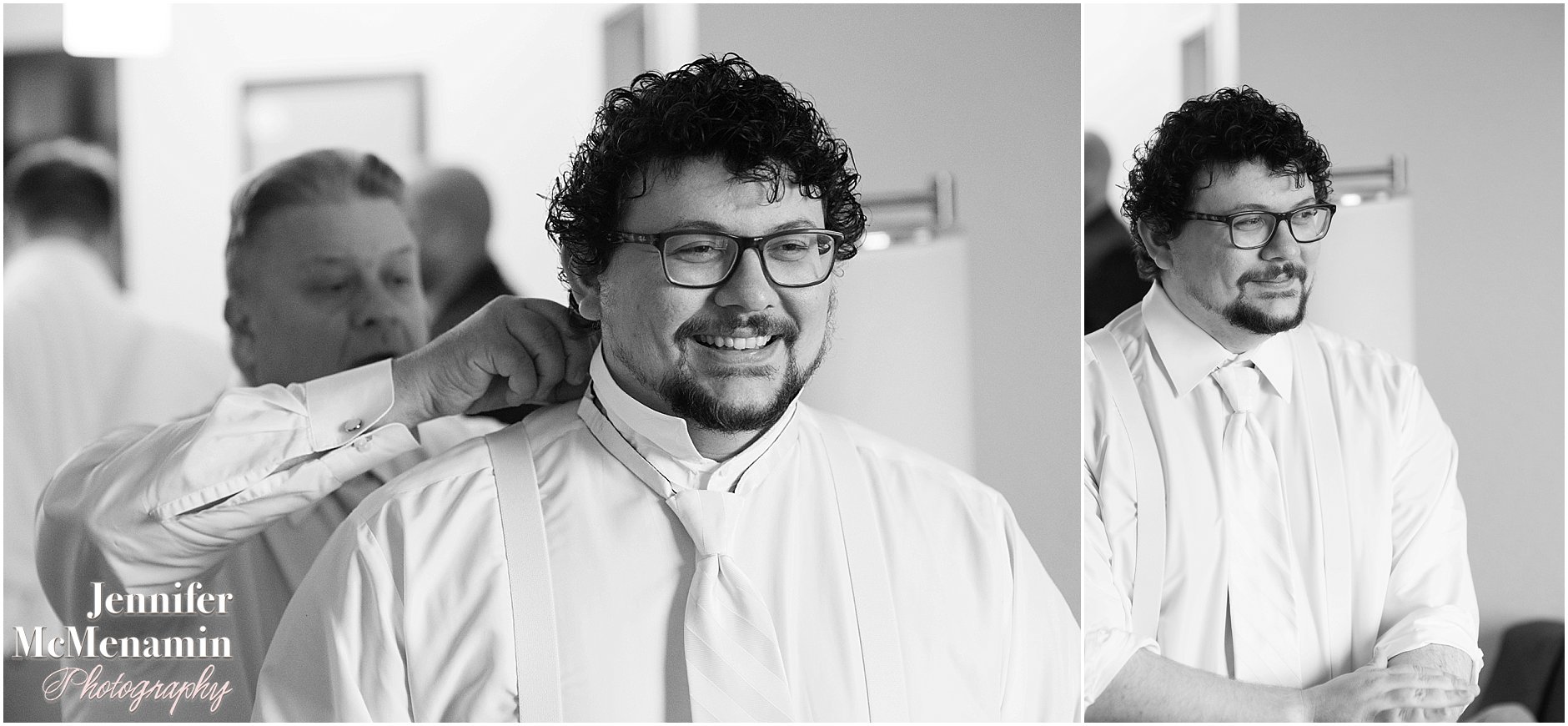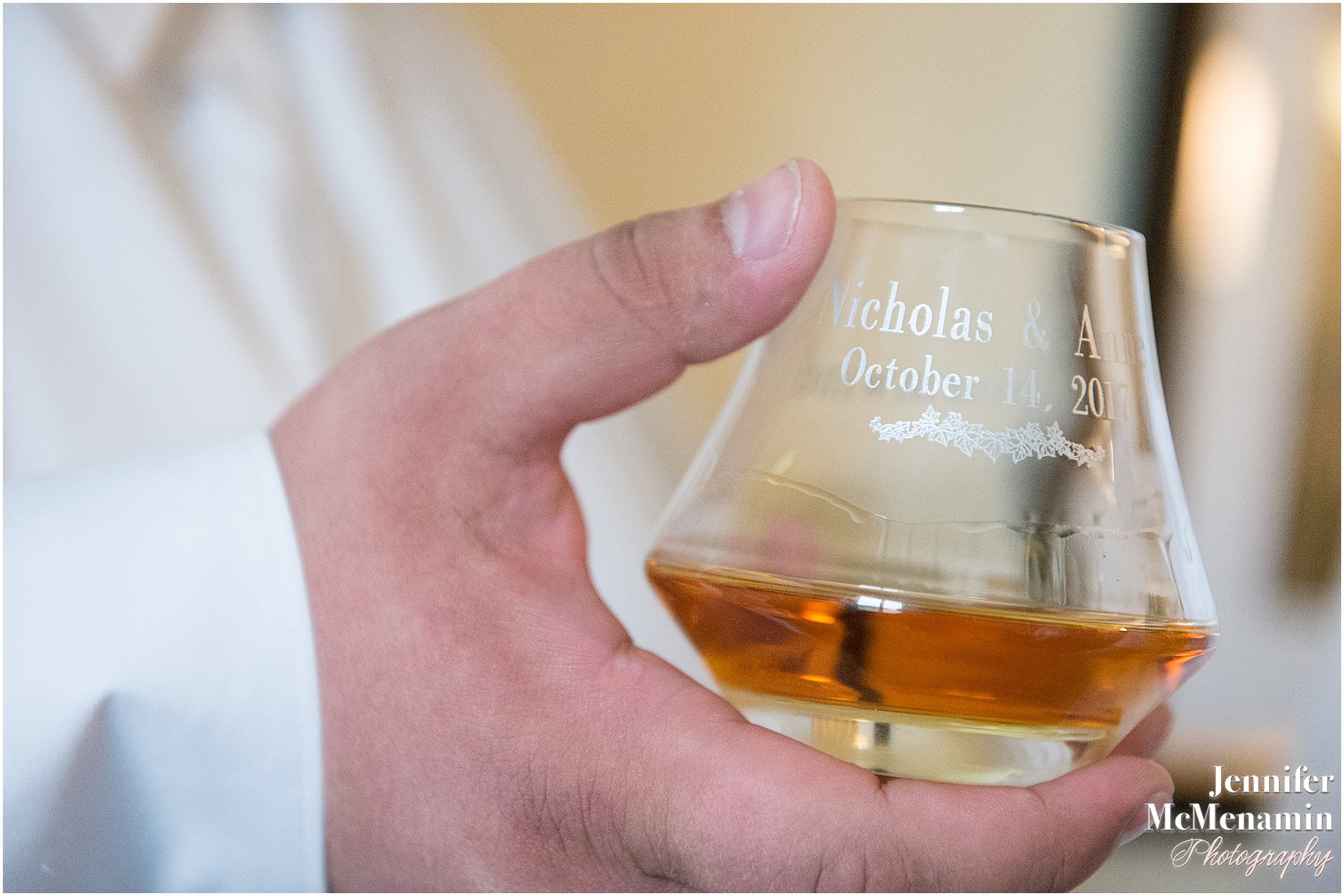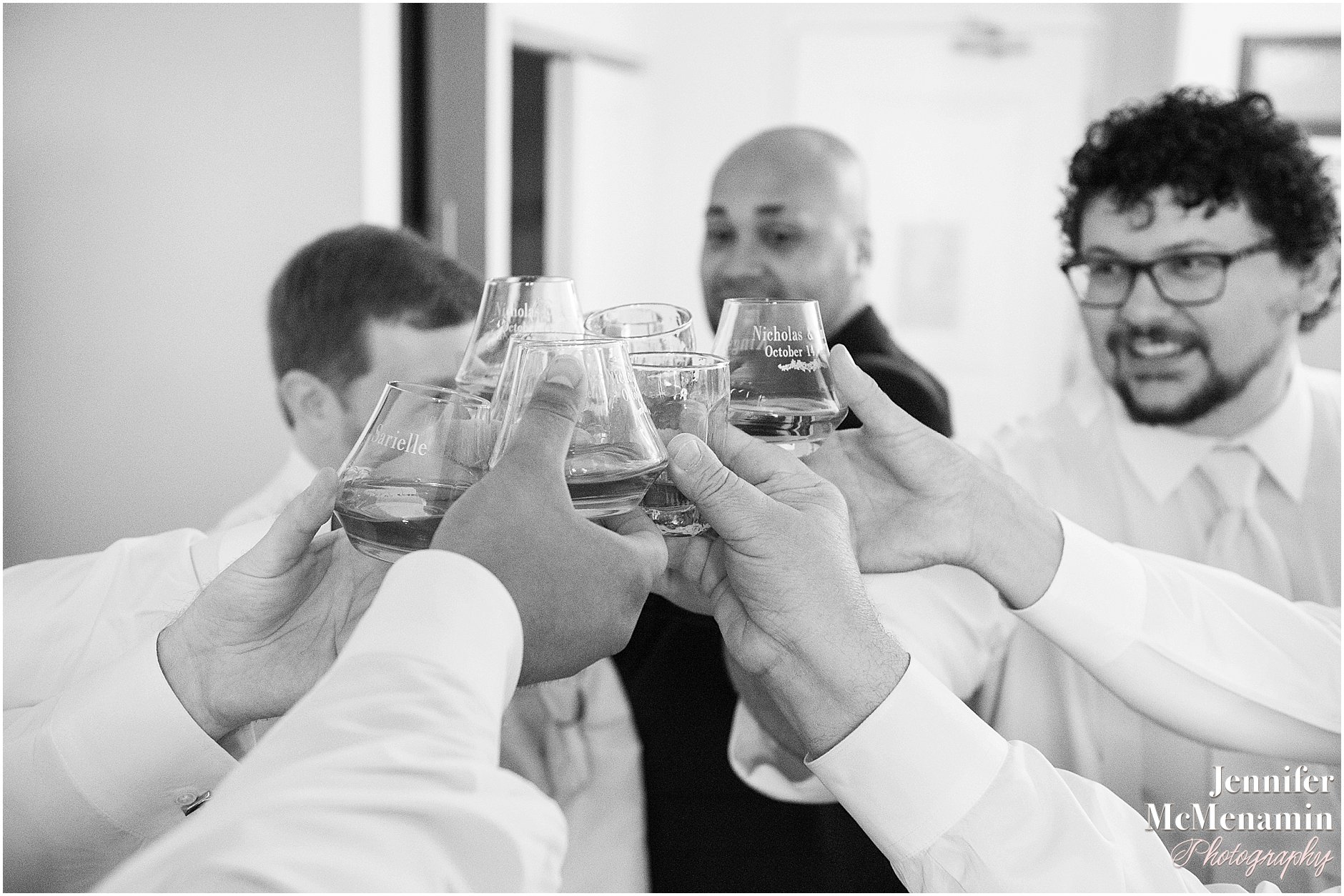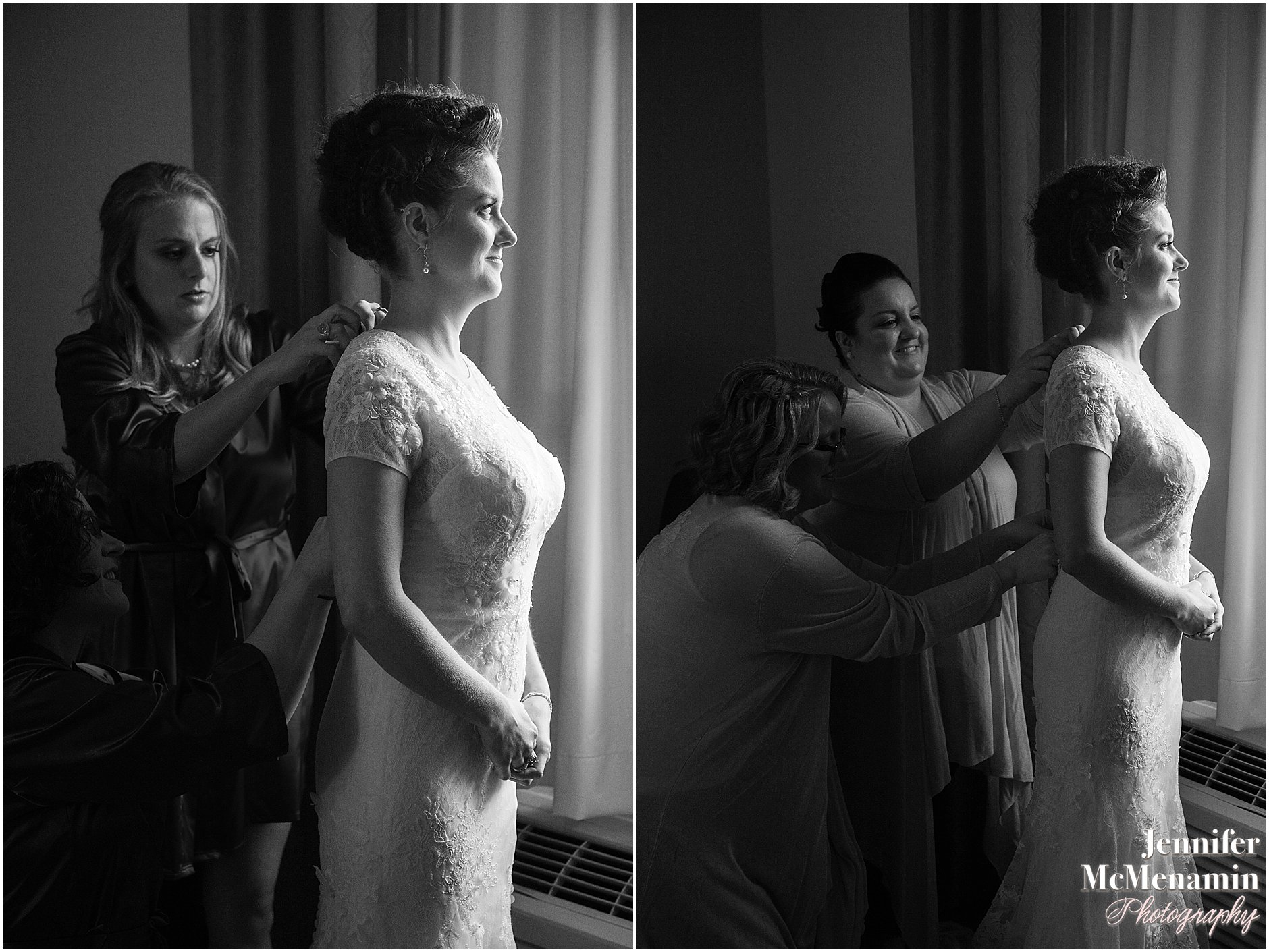 The bride, looking positively lovely.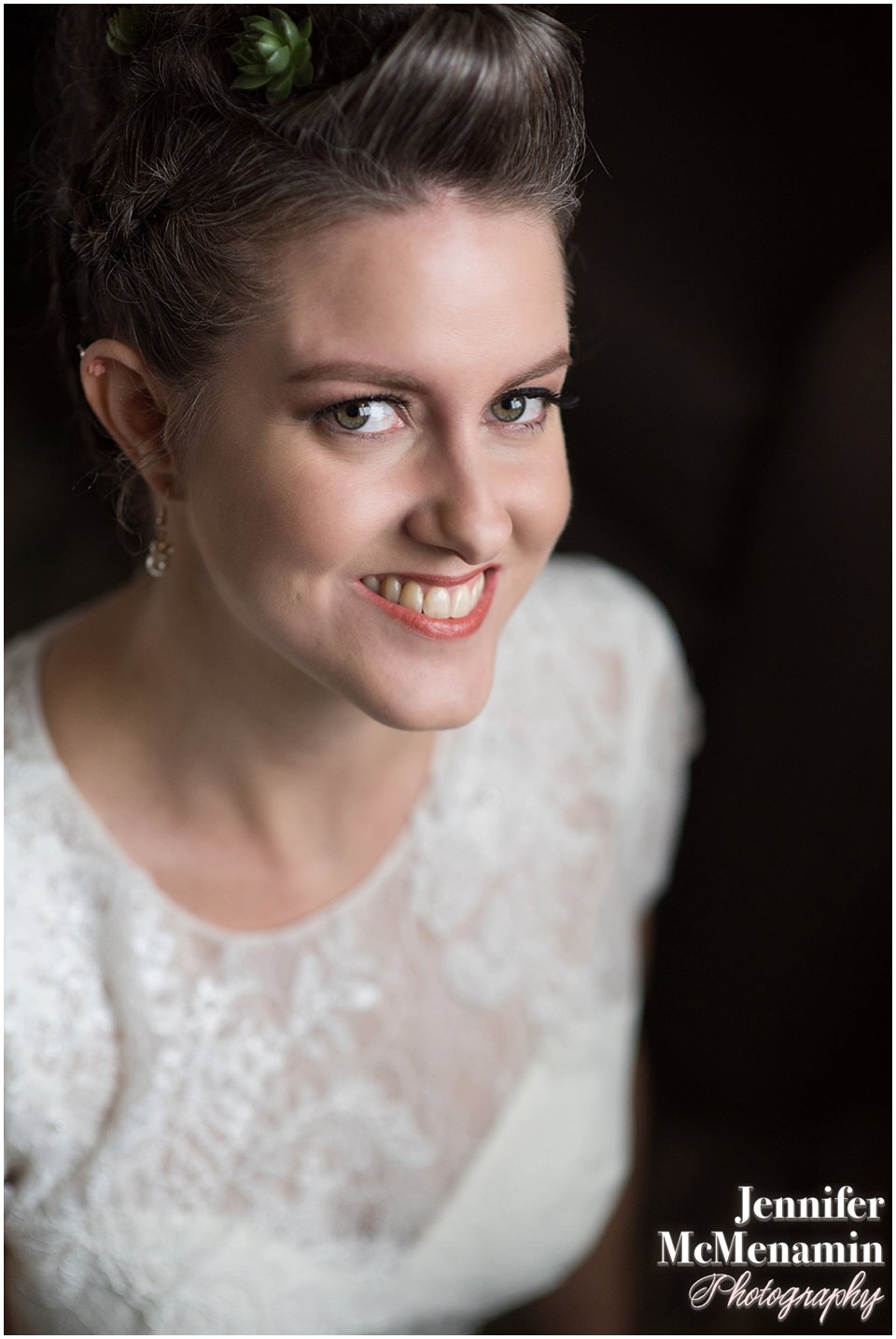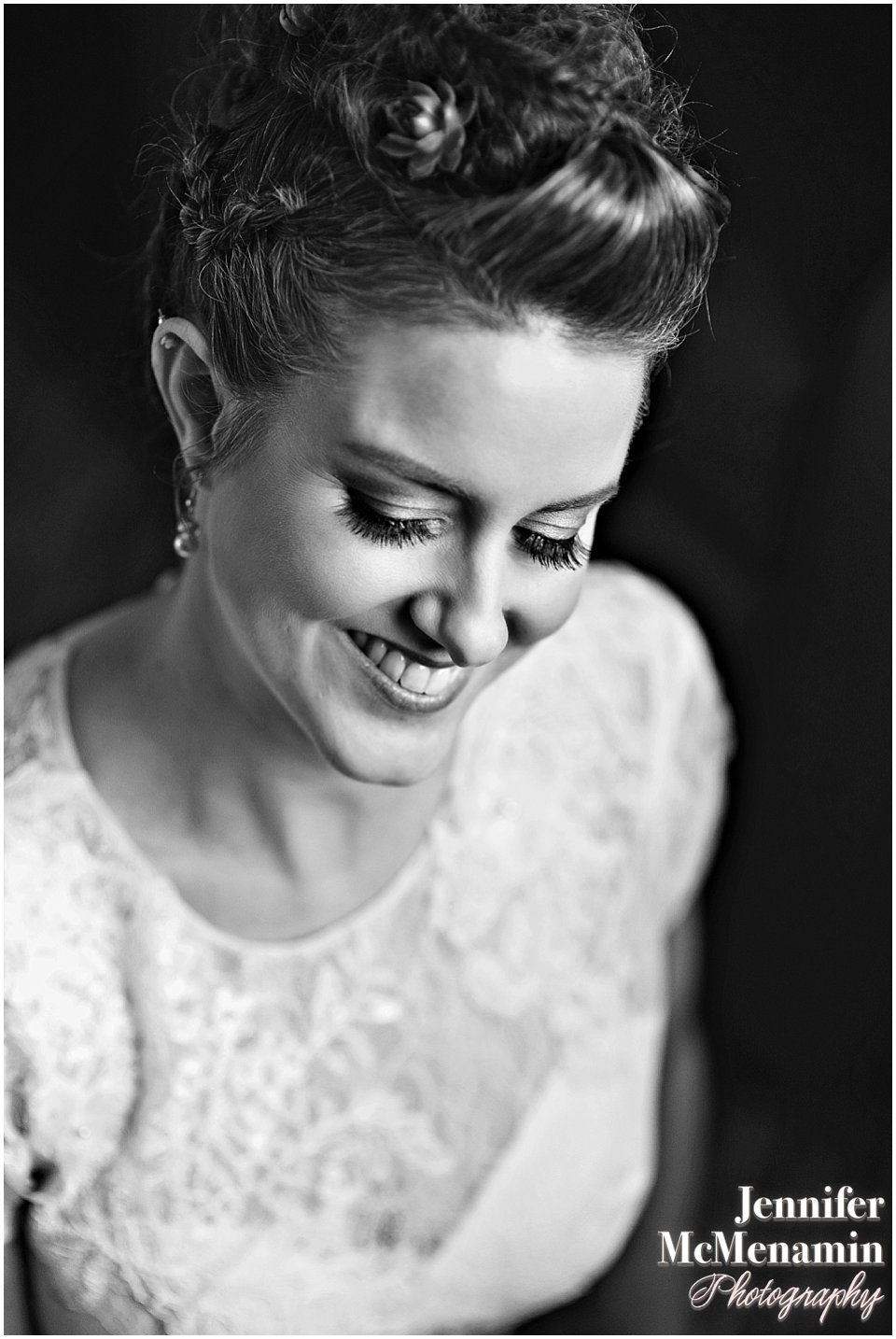 Anne made all the boutonnieres and corsages for members of her wedding party.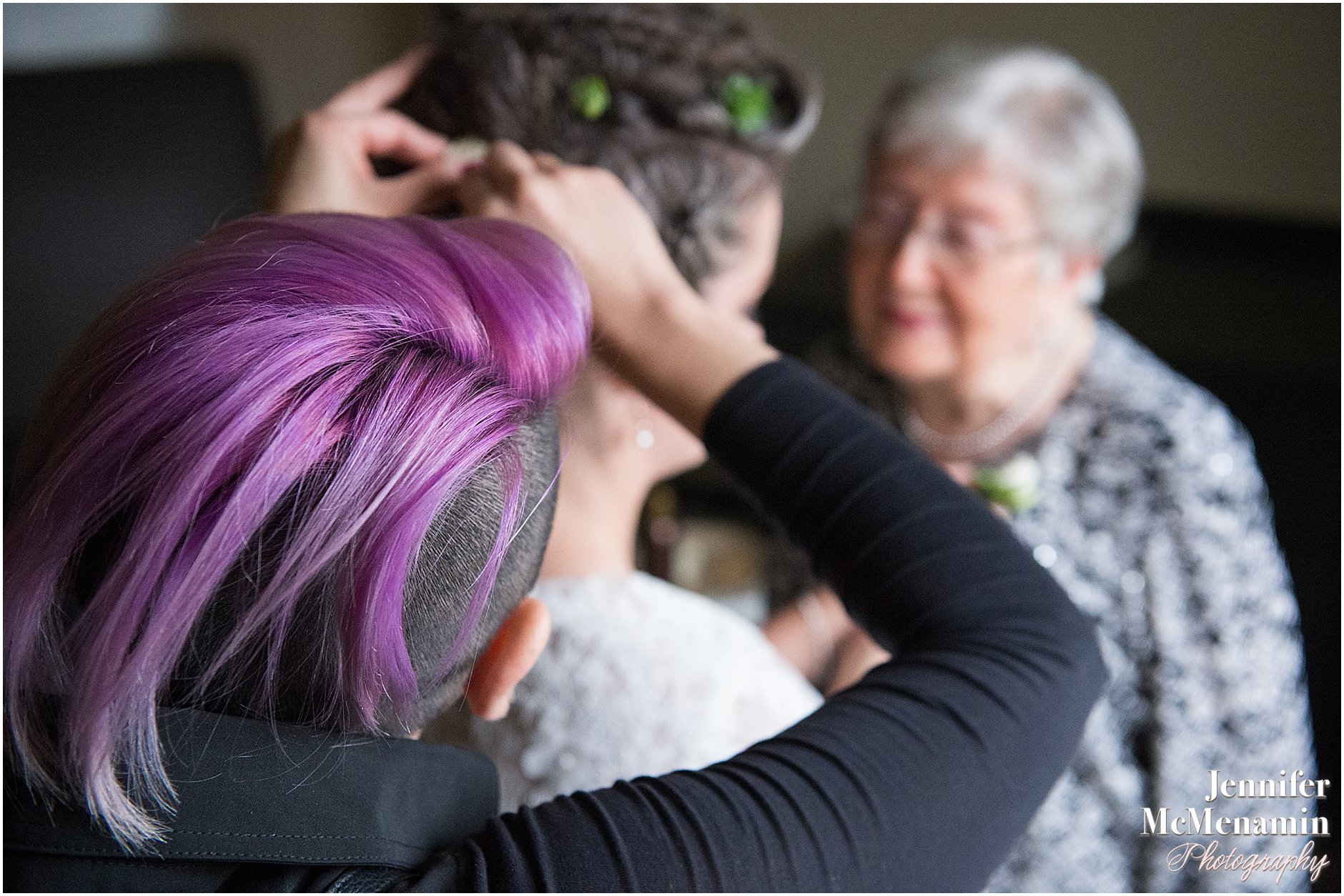 Nick opens a handmade gift from his soon-to-be wife.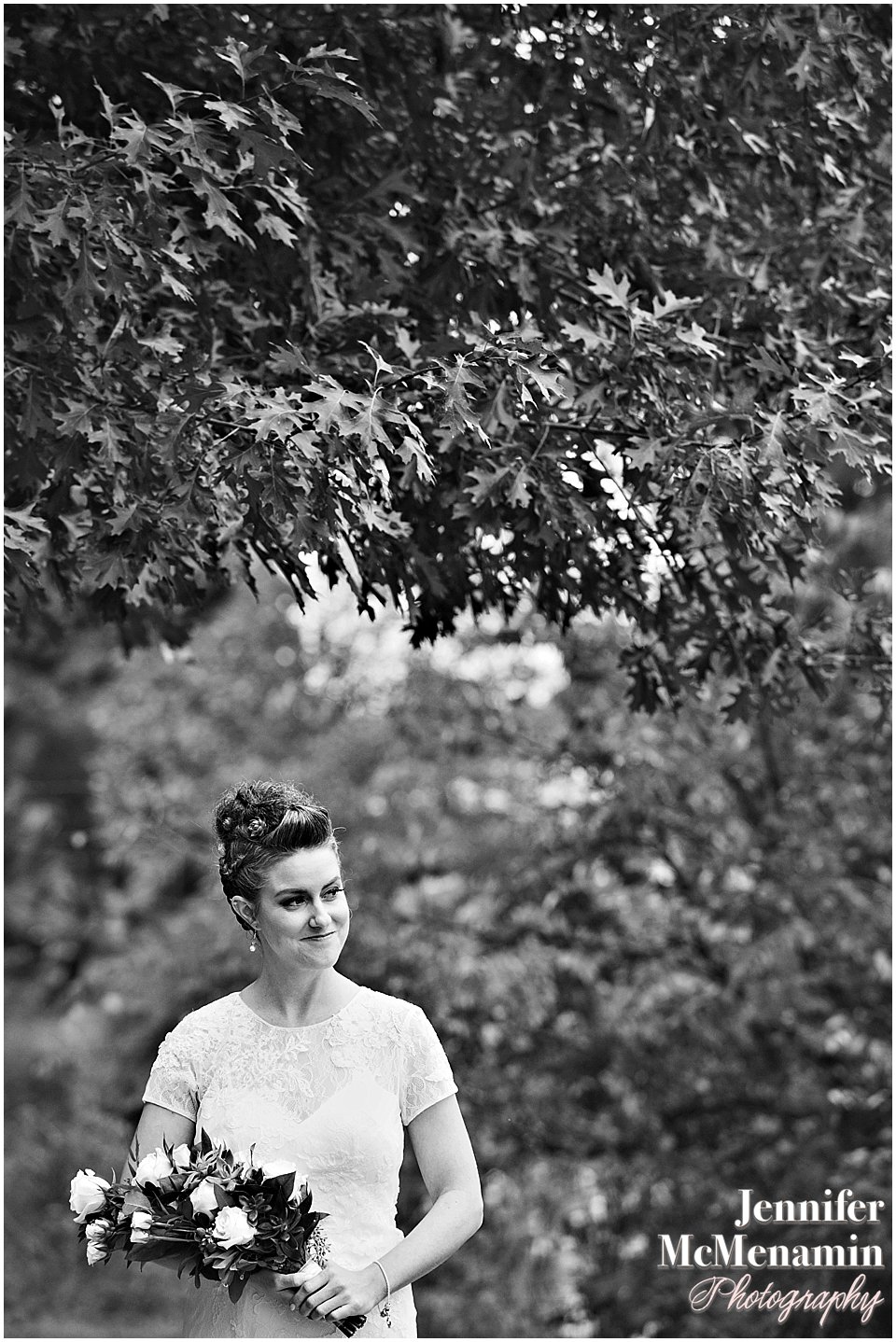 Anne's father snaps a few photos of his daughter.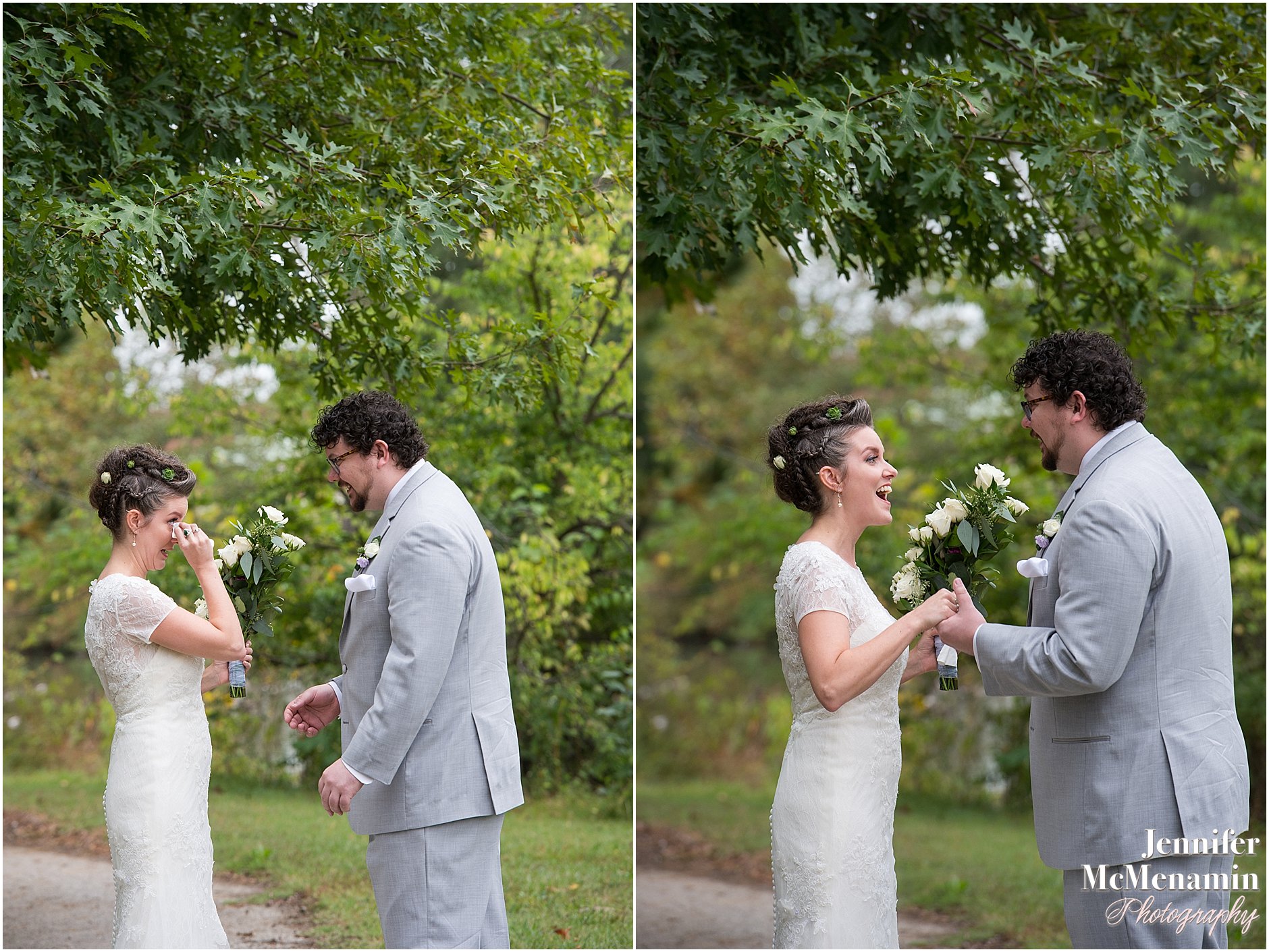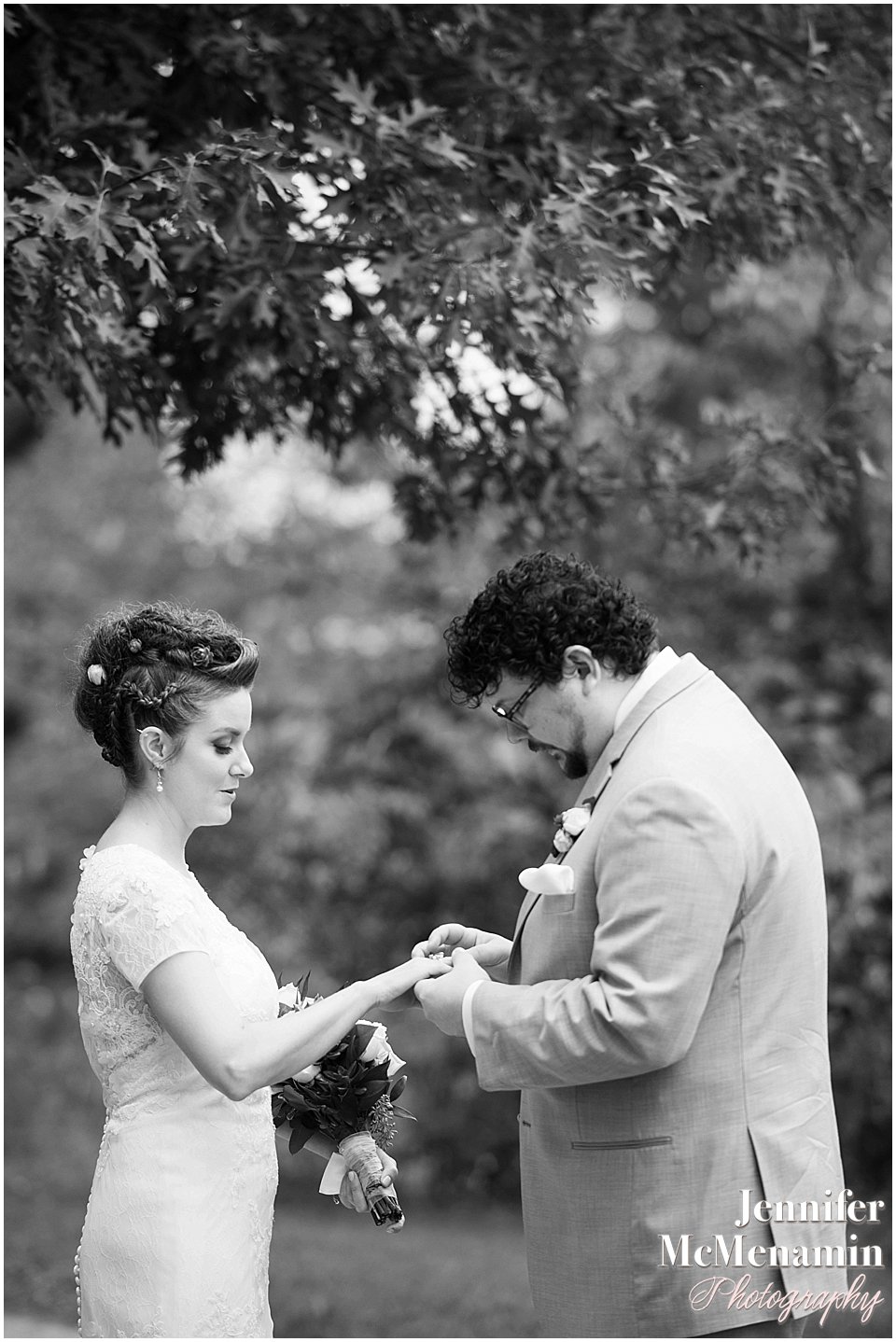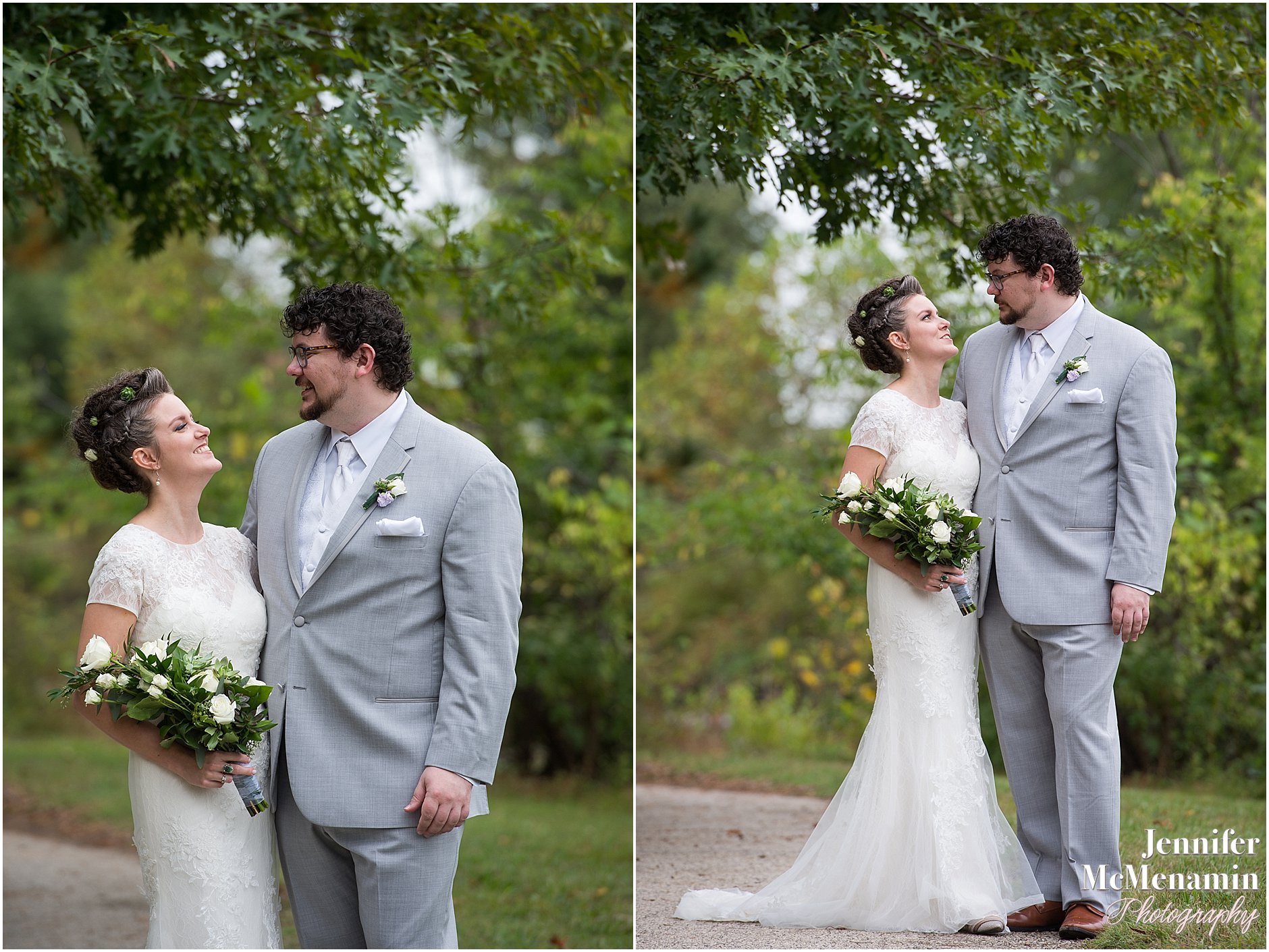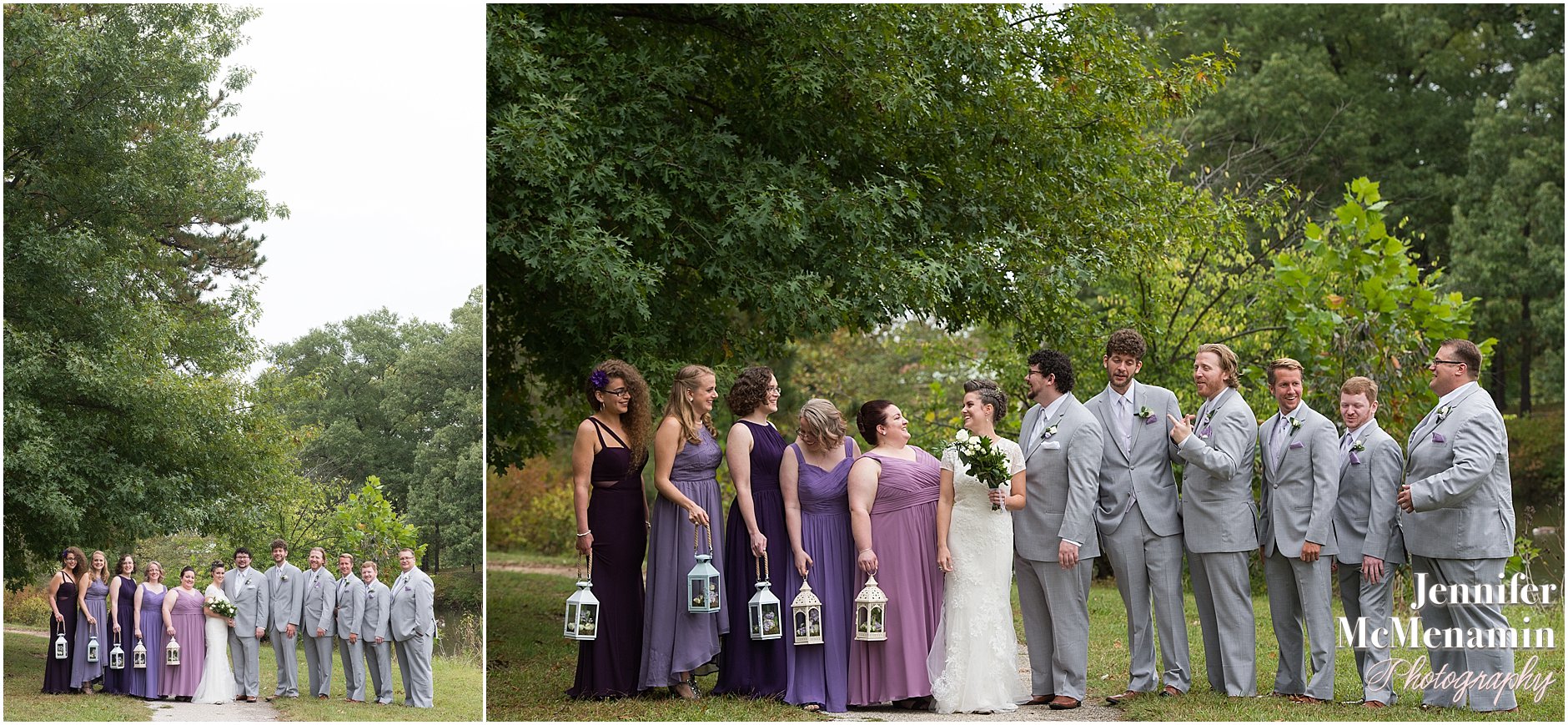 I, of course, always shoot nice, formal photographs of the wedding party with everyone smiling and looking at the camera. But I also like more casual images of these groups of great friends, smiling, laughing and just enjoying their time together.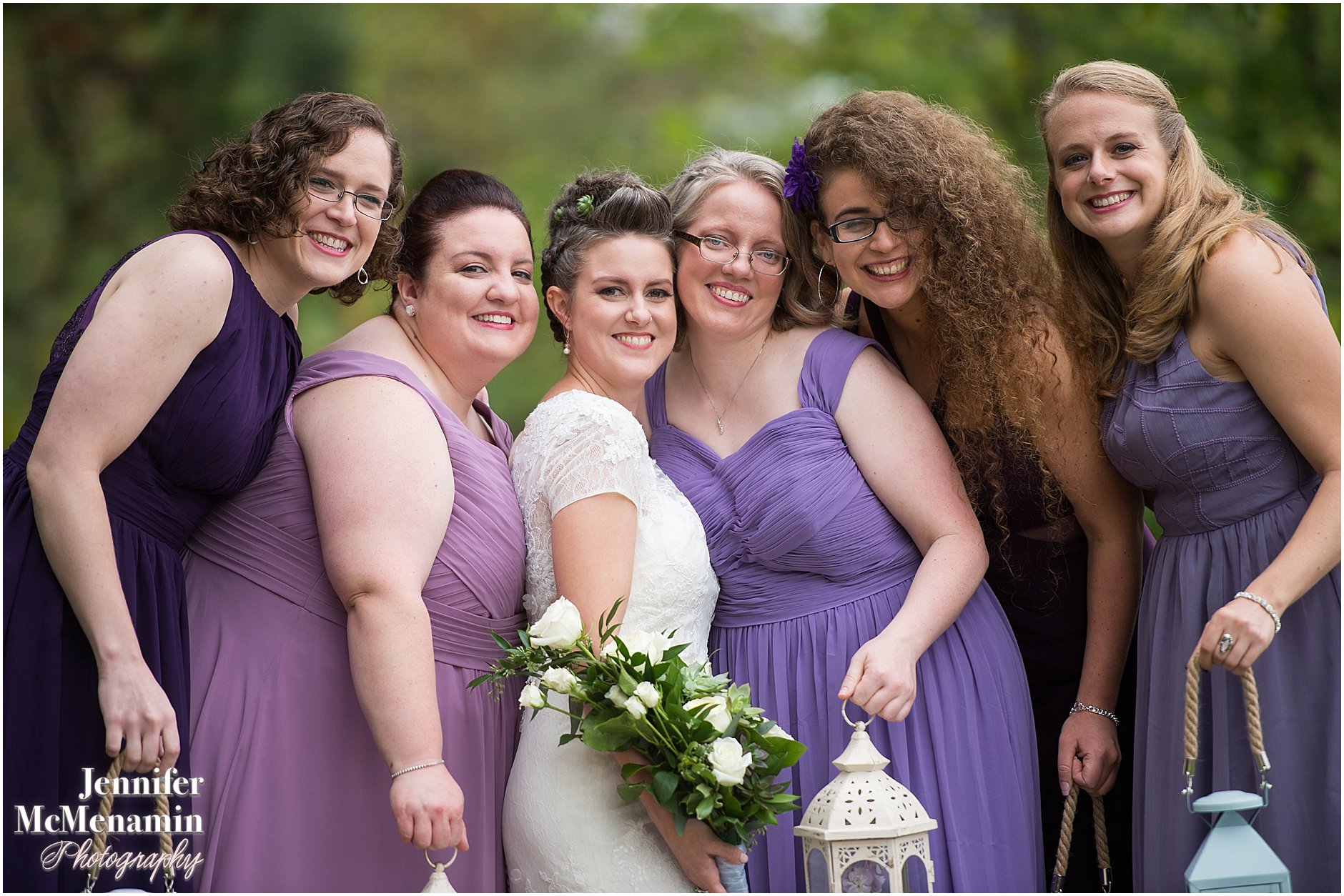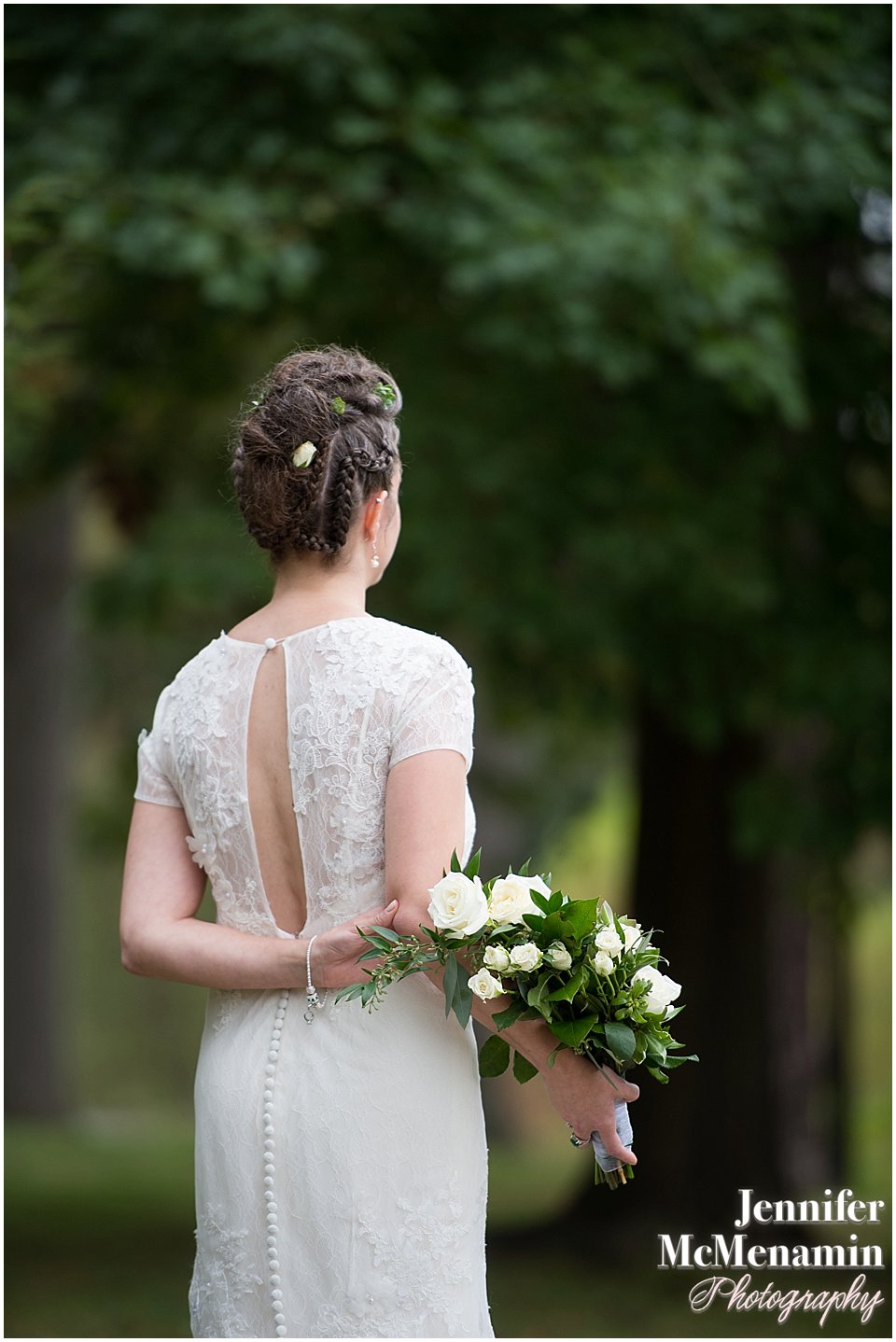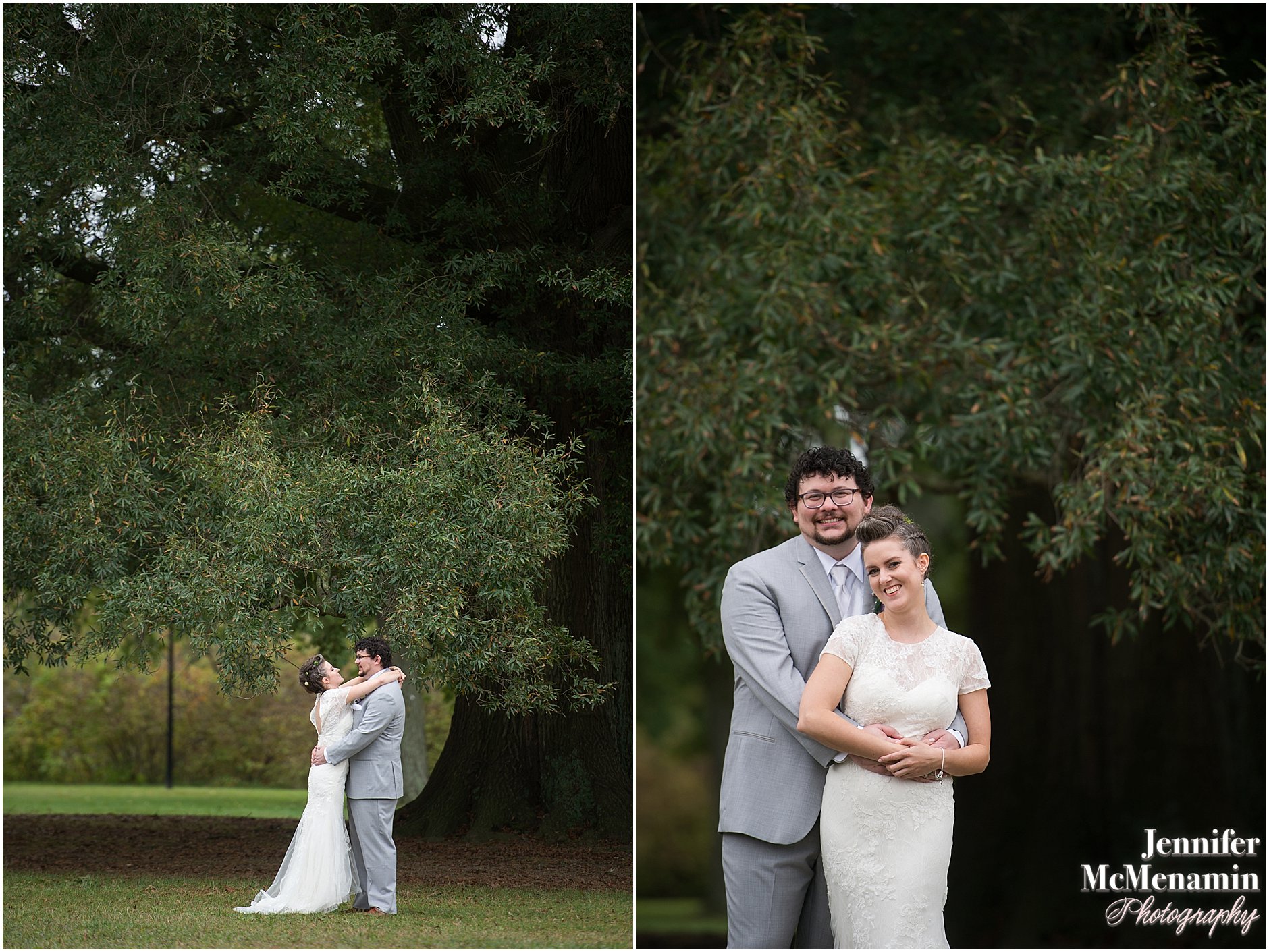 This big giant tree was magnificent. I spotted it right away as something to include in photos when my assistant, Lucas, and I did a little scouting at Fort Meade before the appointed start time for photography.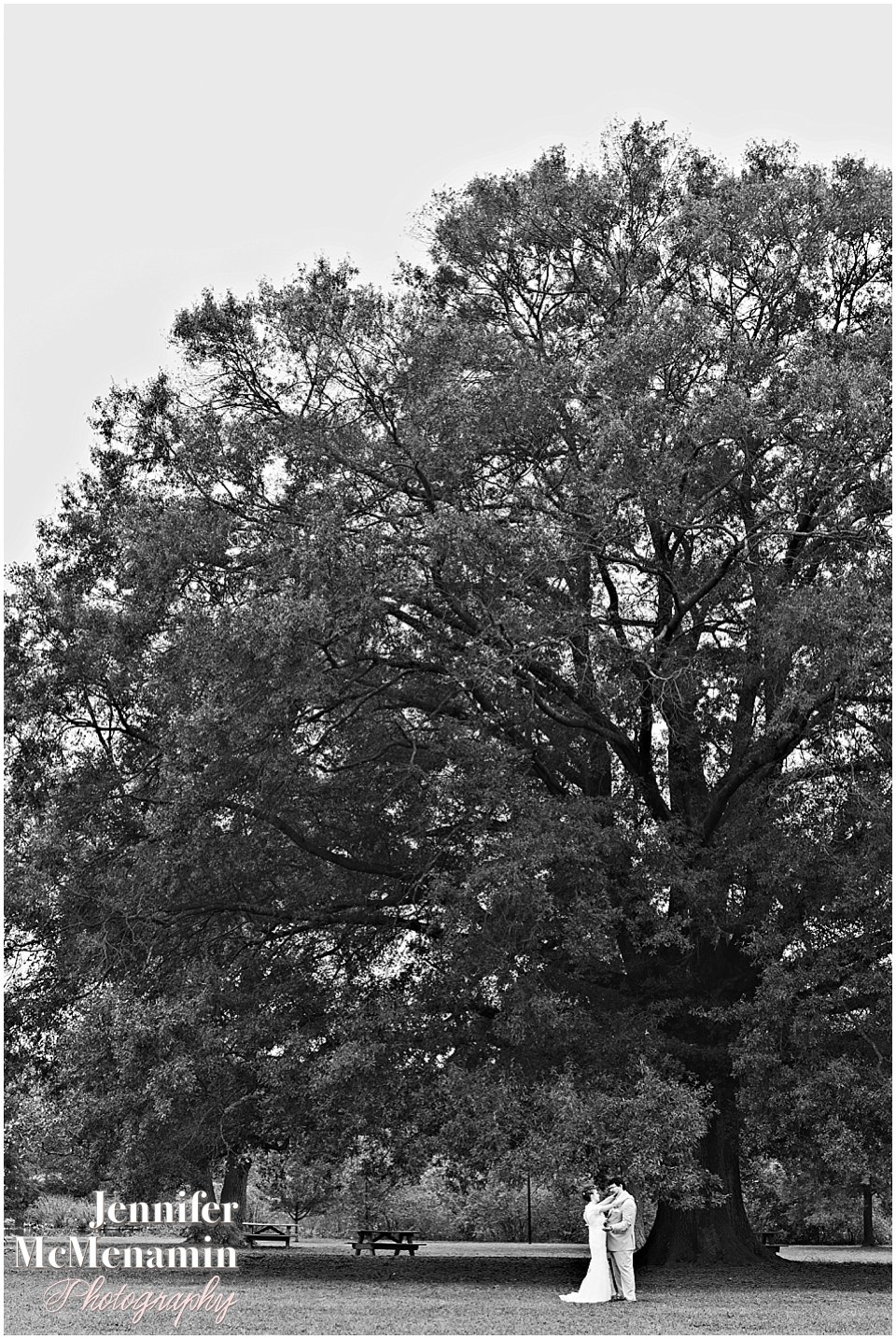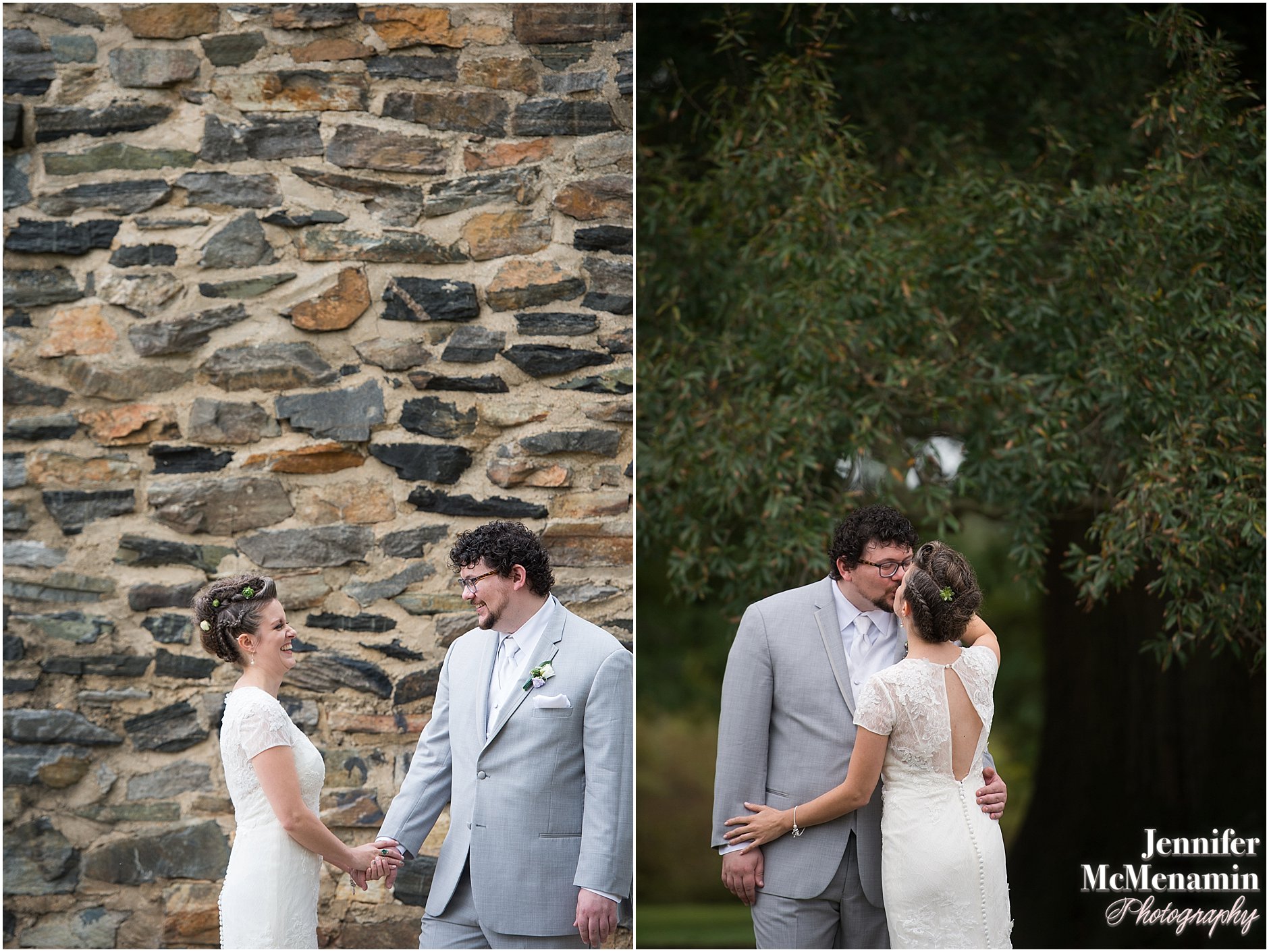 Then, we were off to Baltimore for the ceremony at Corpus Christi Church.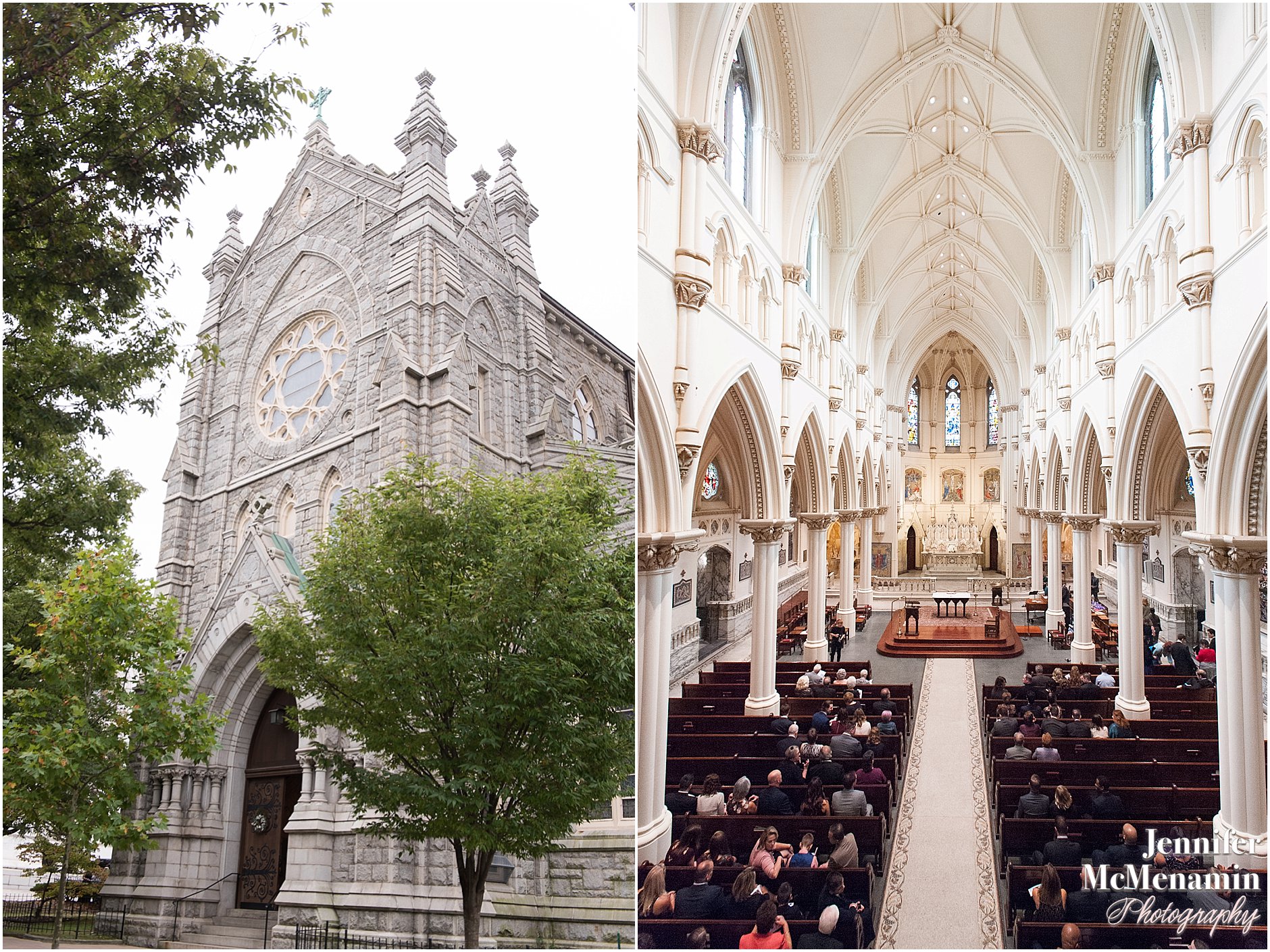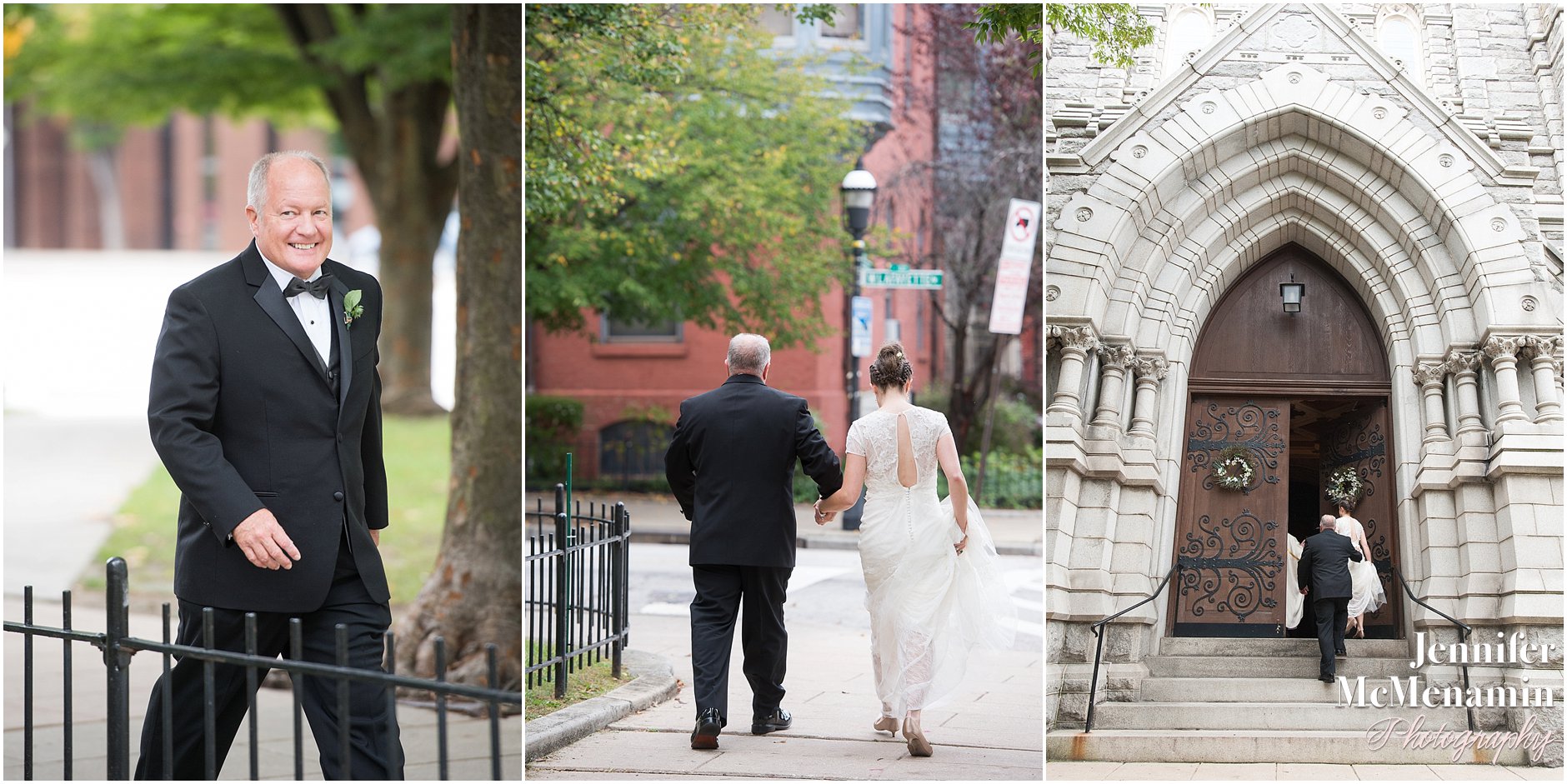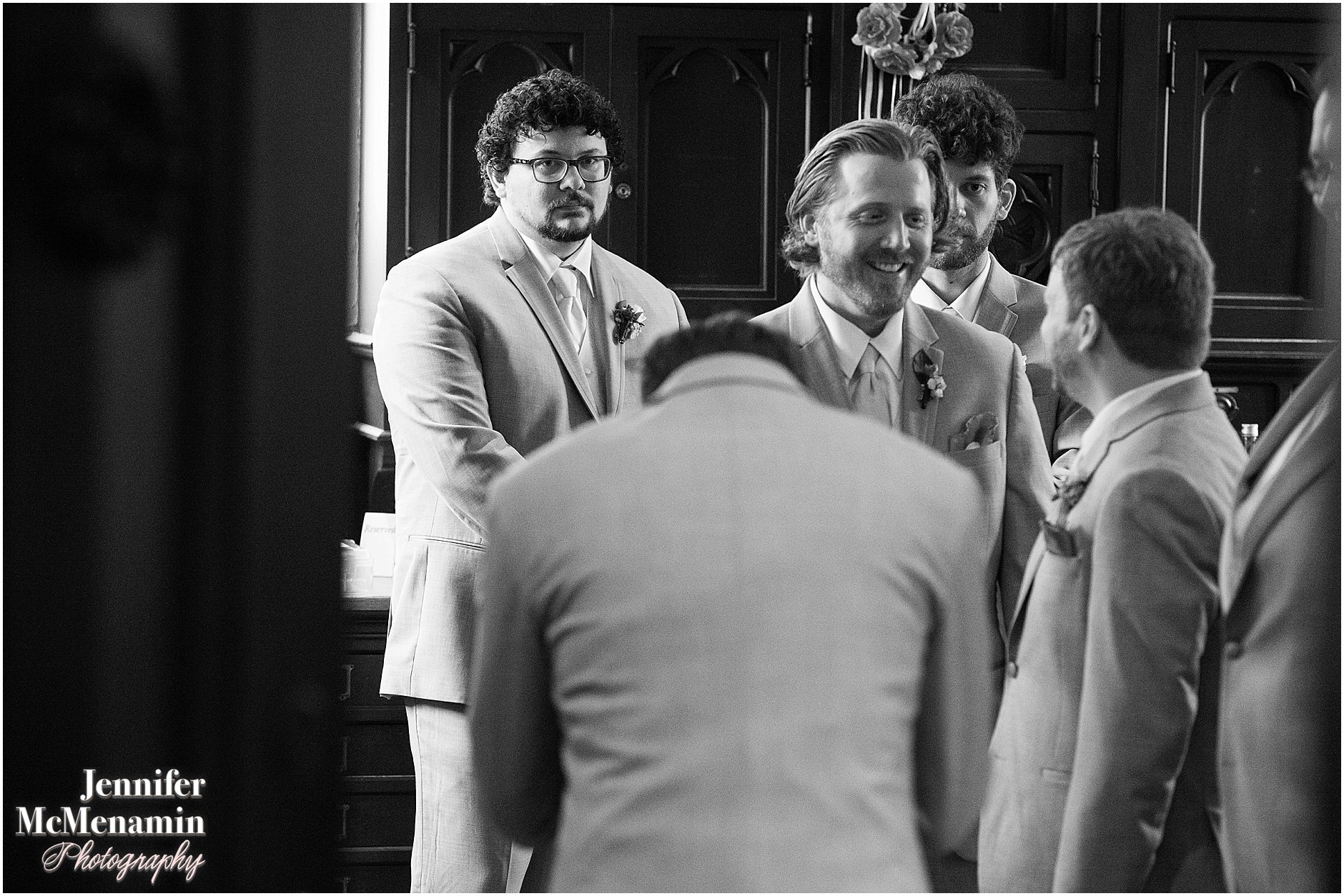 Since Anne was friends with all of the musicians at church, I made more photographs of them than usual. I love these next two photos of music director Dan, doing his thing.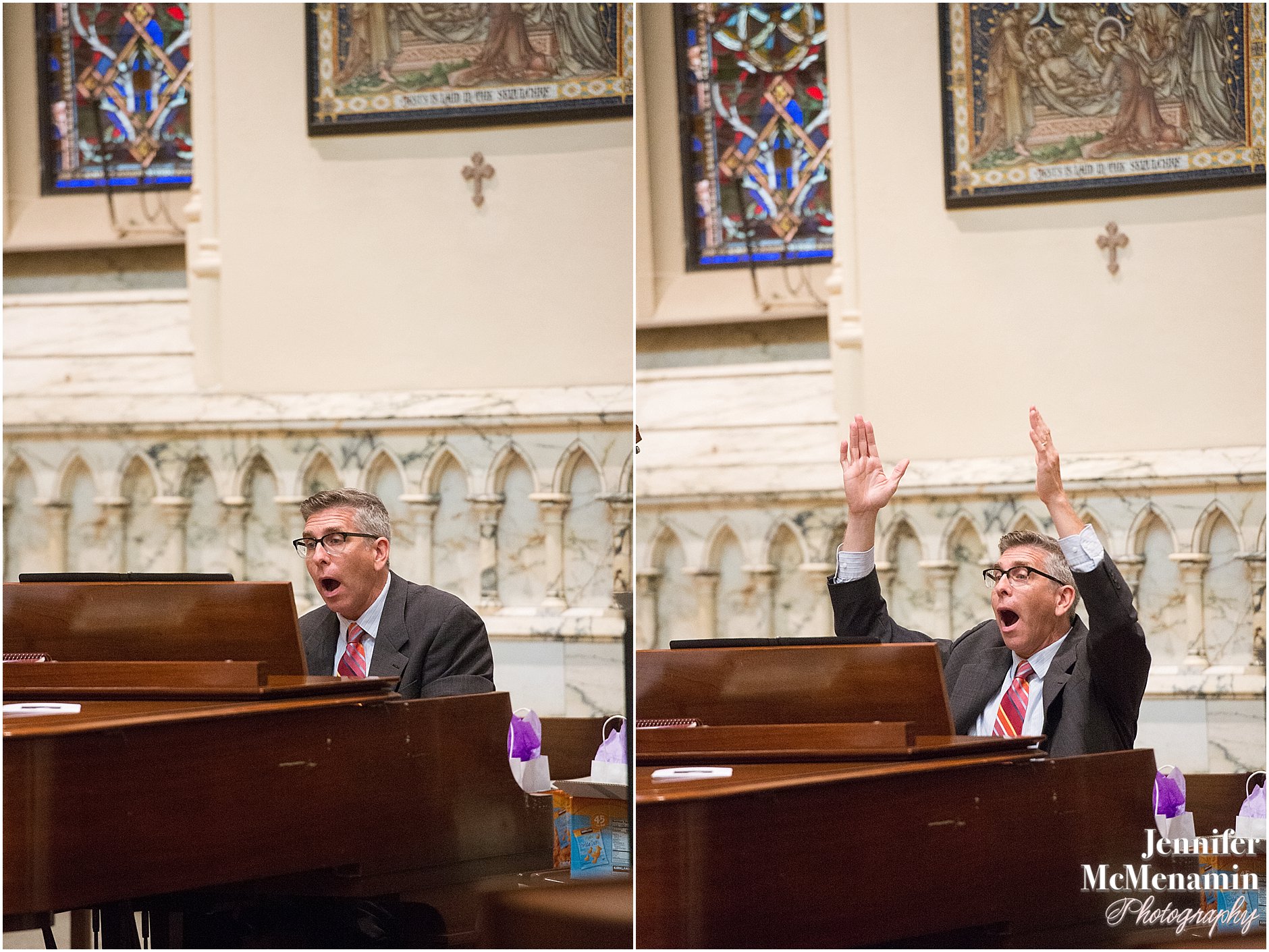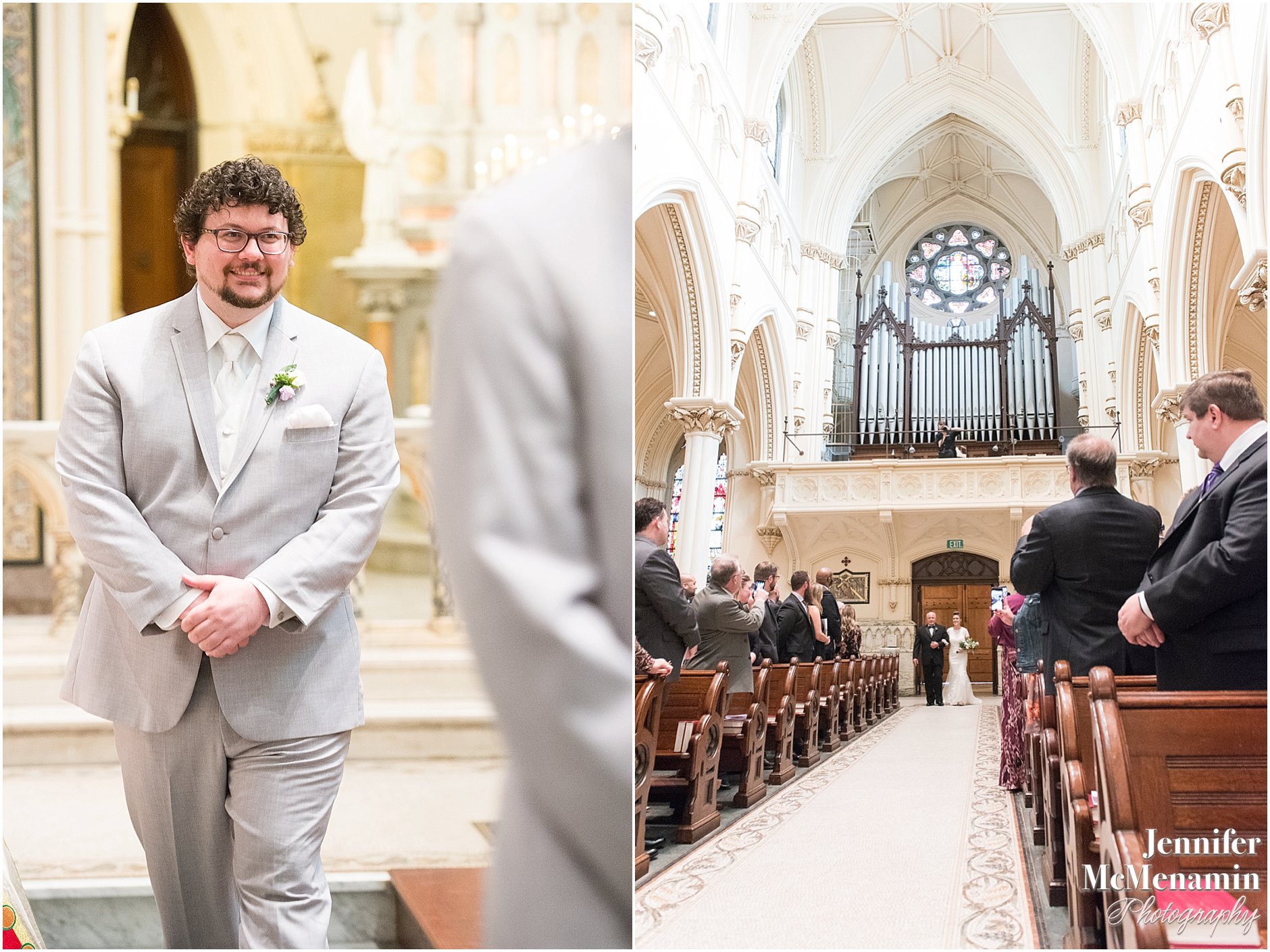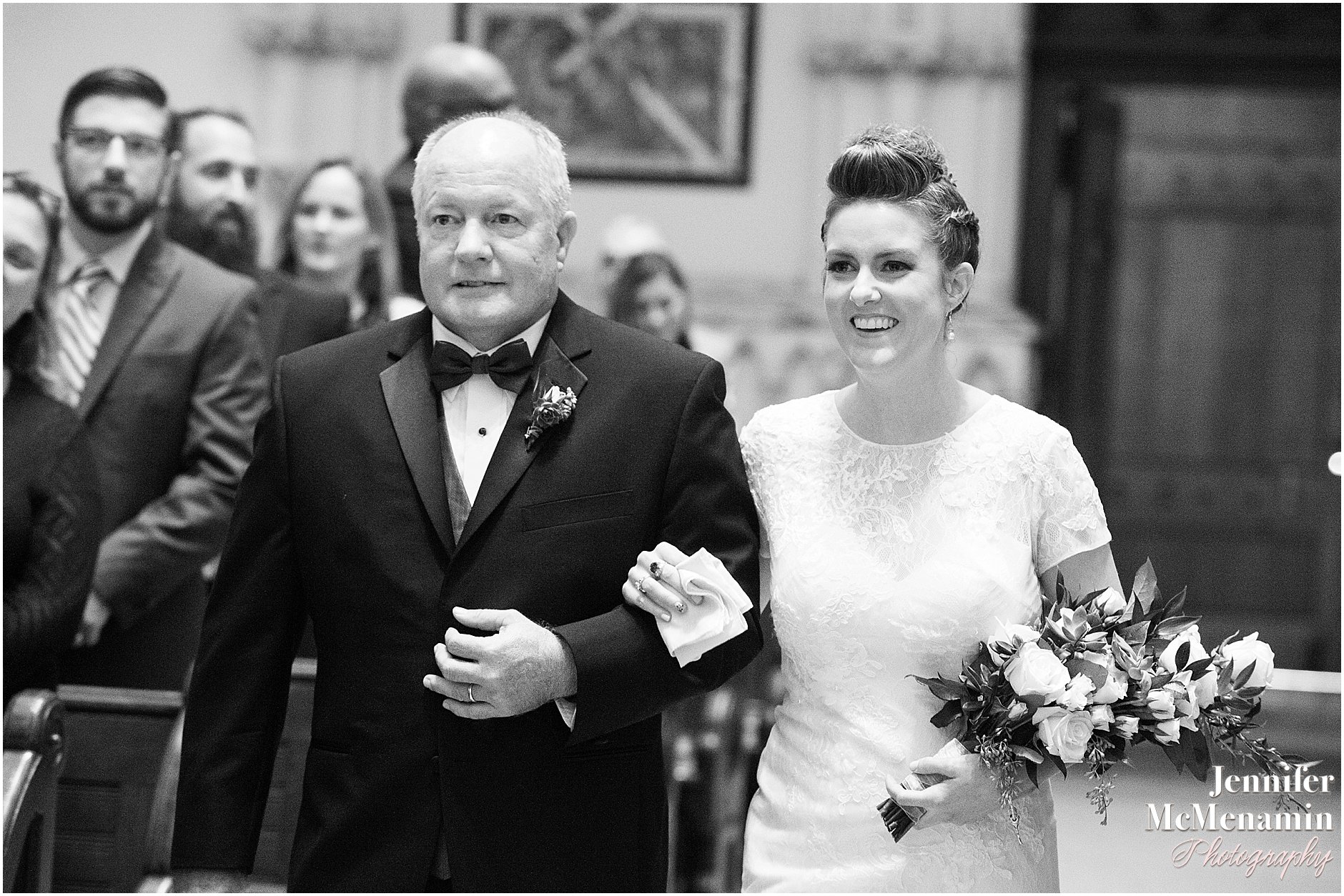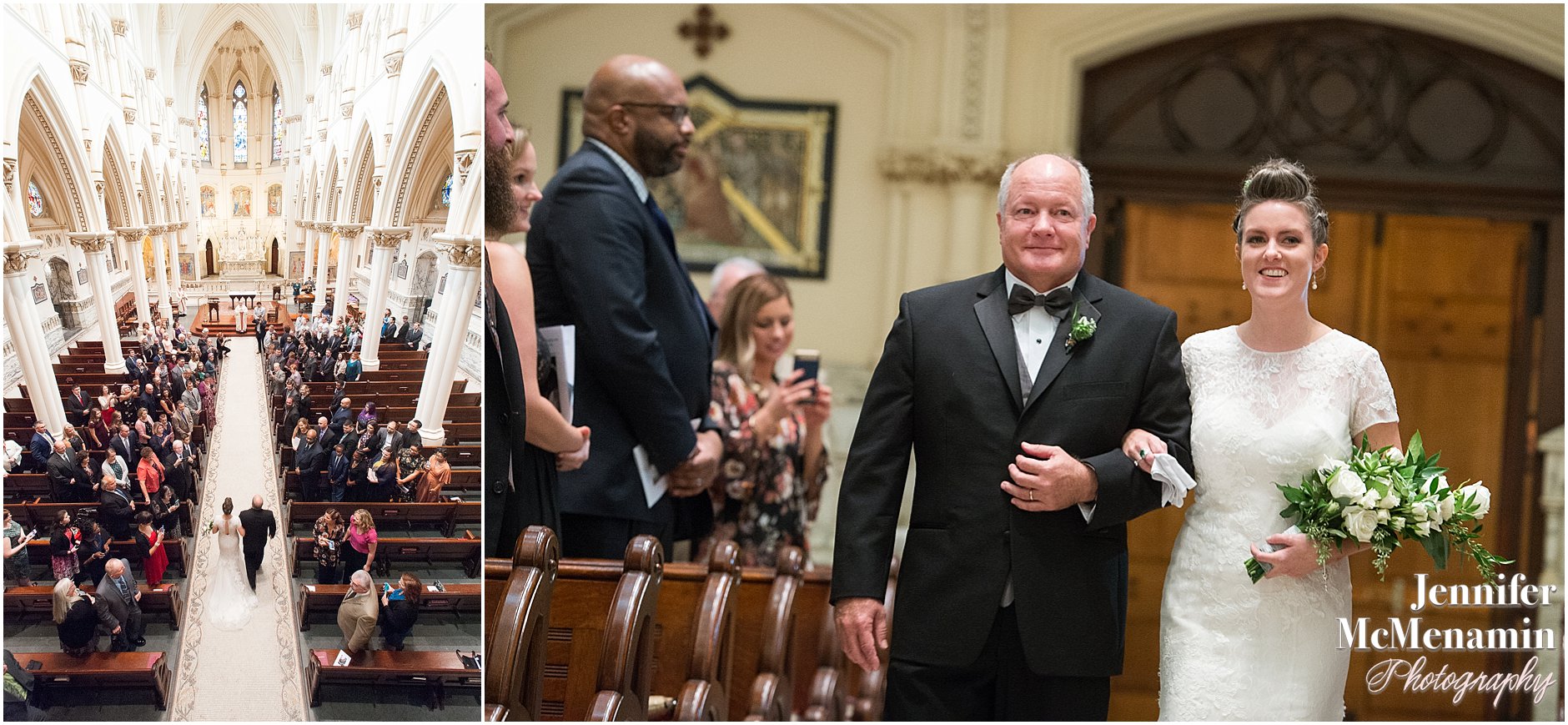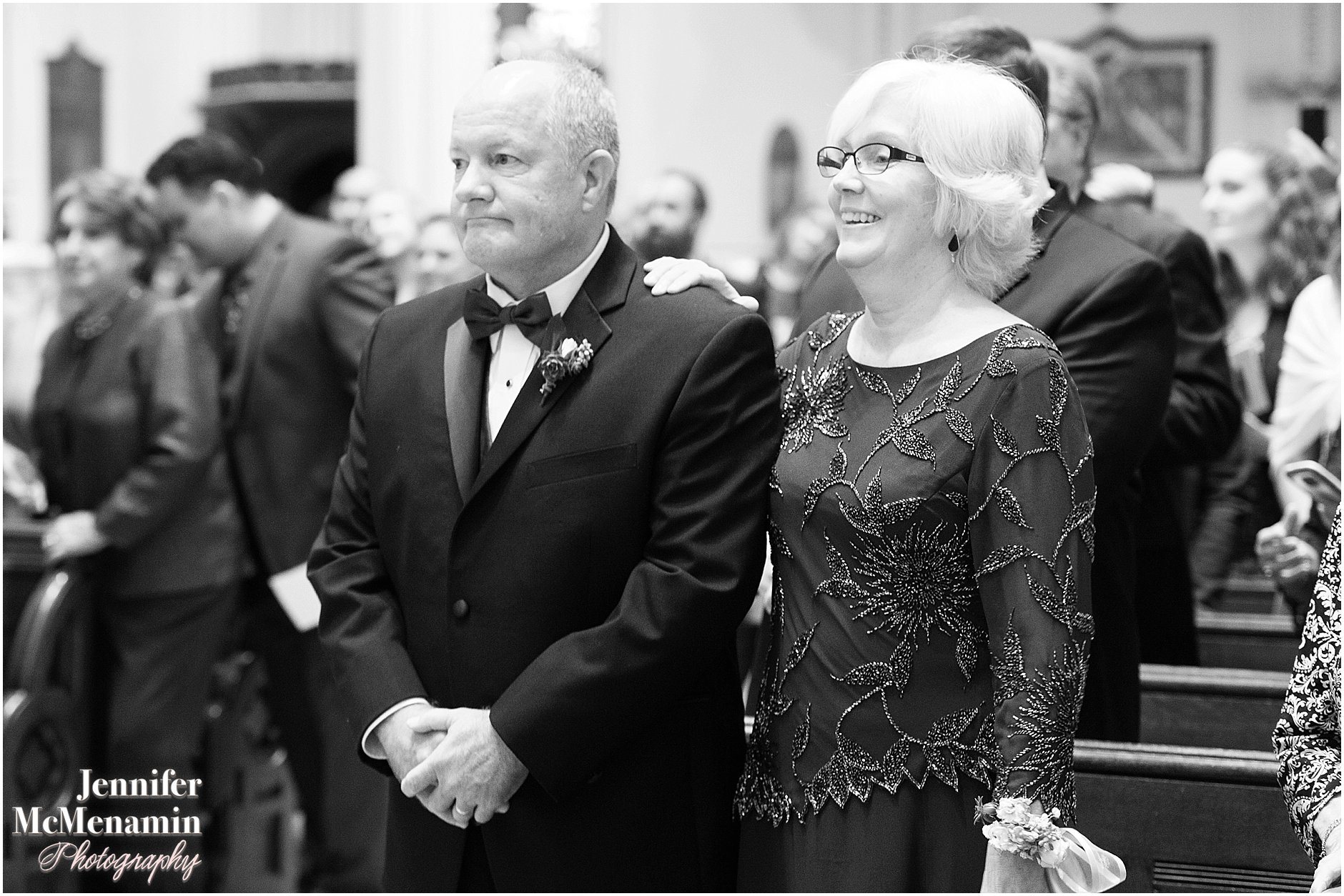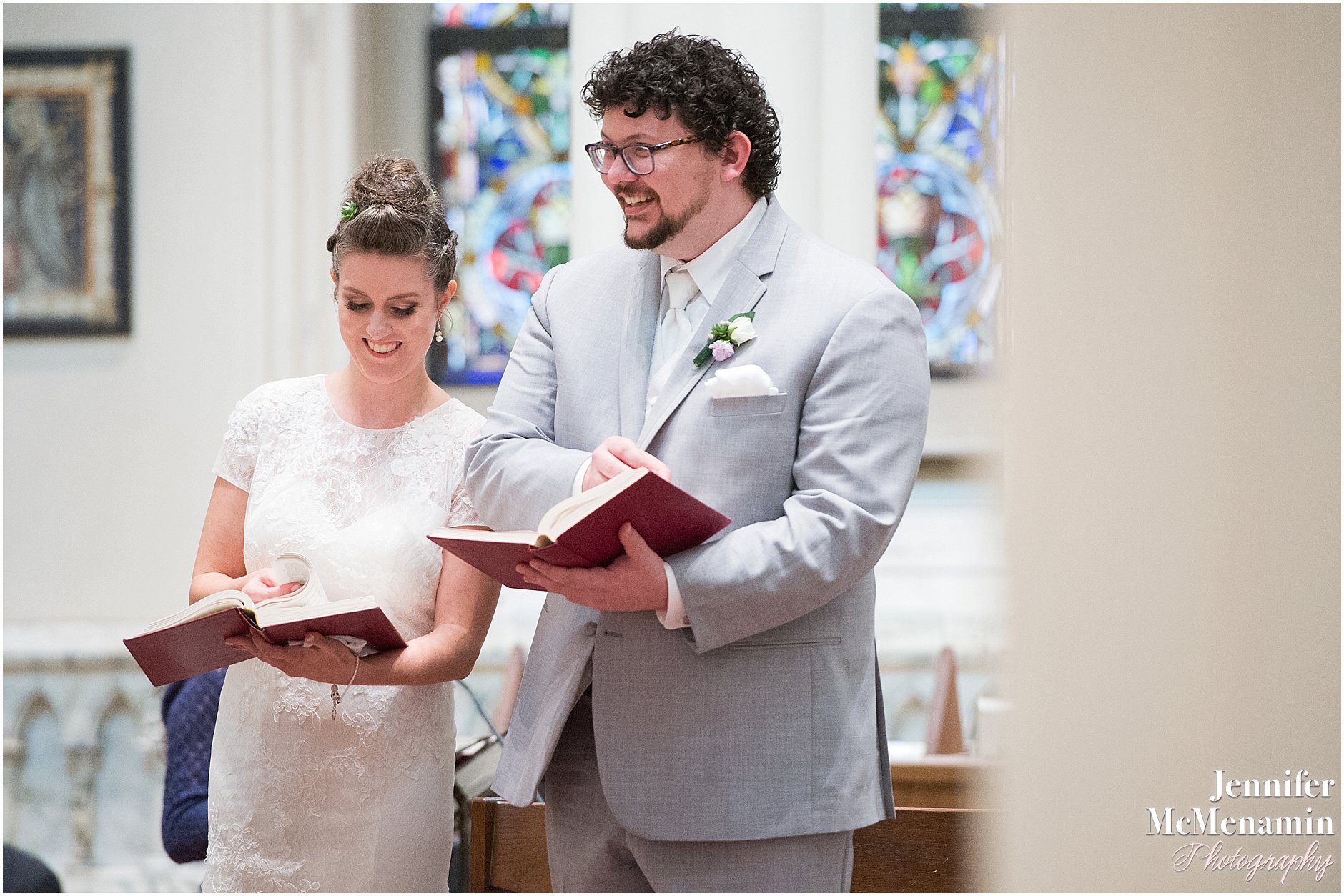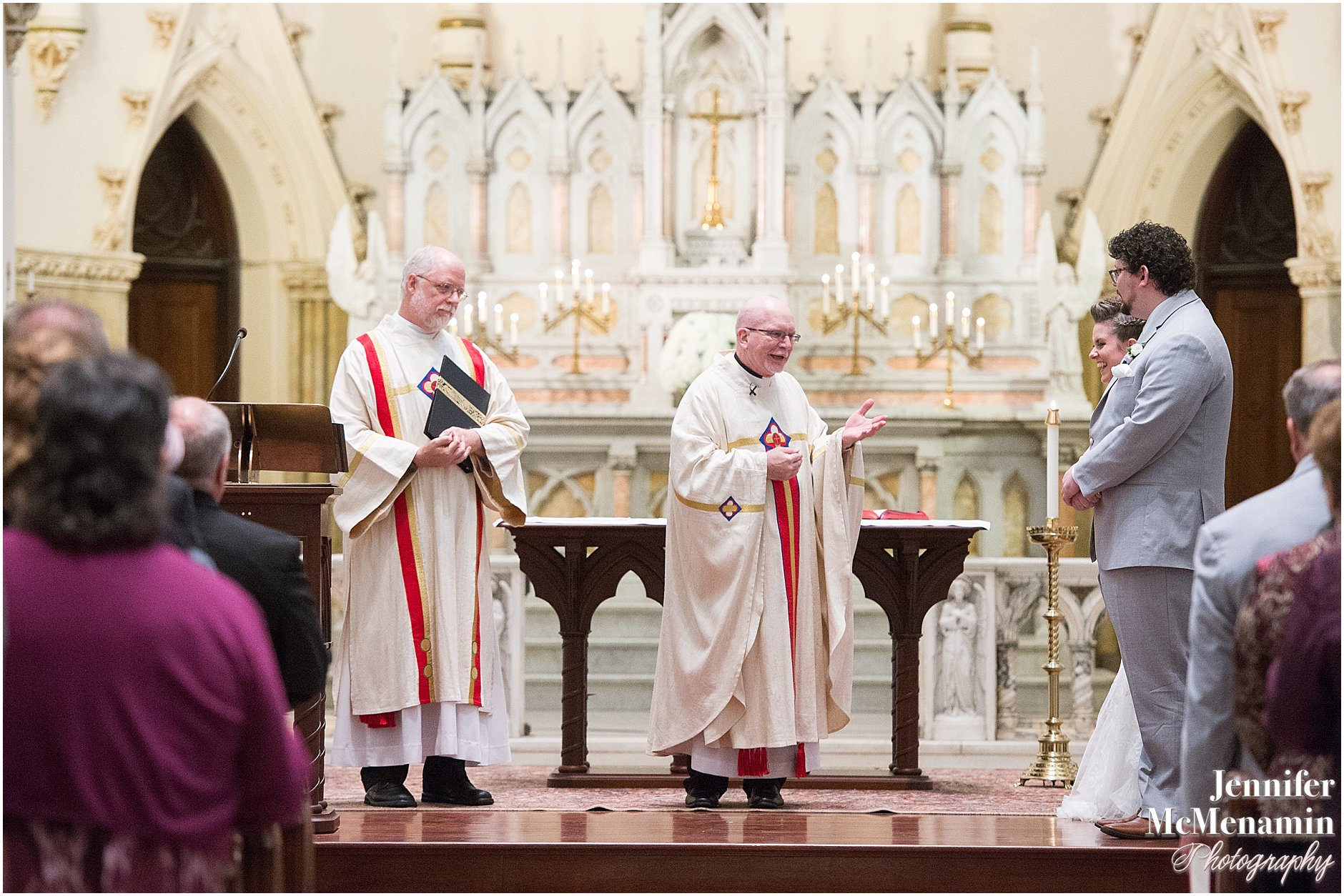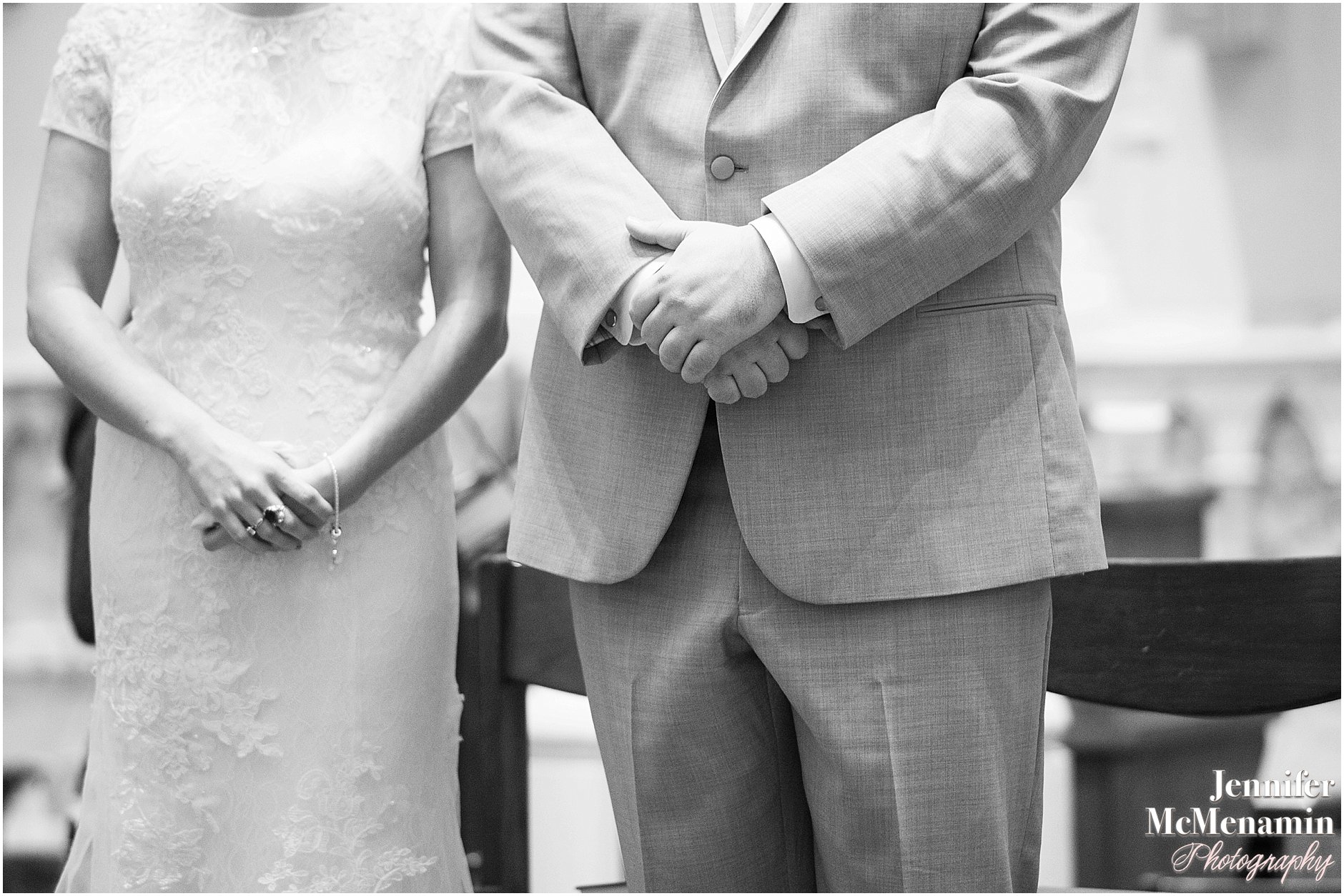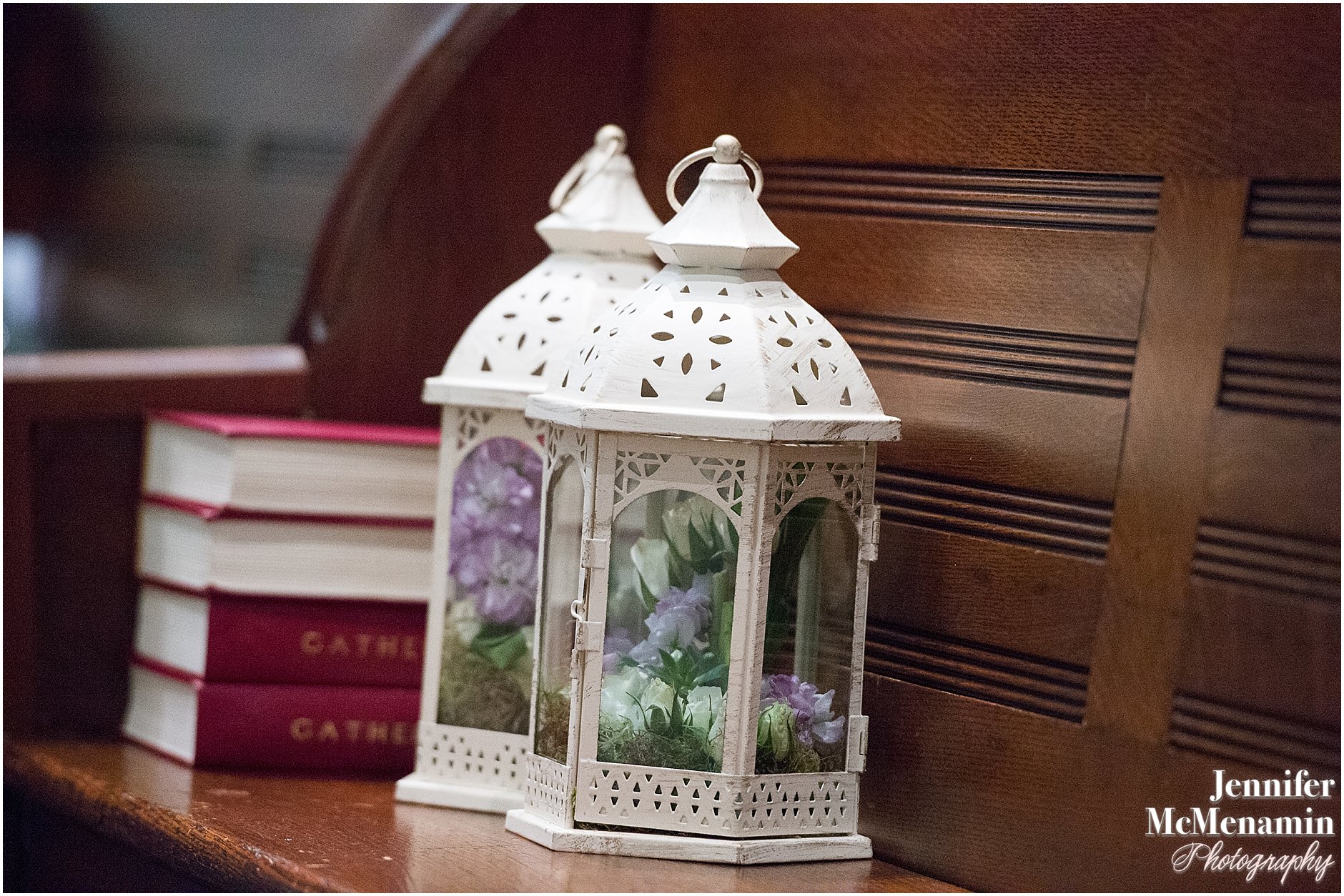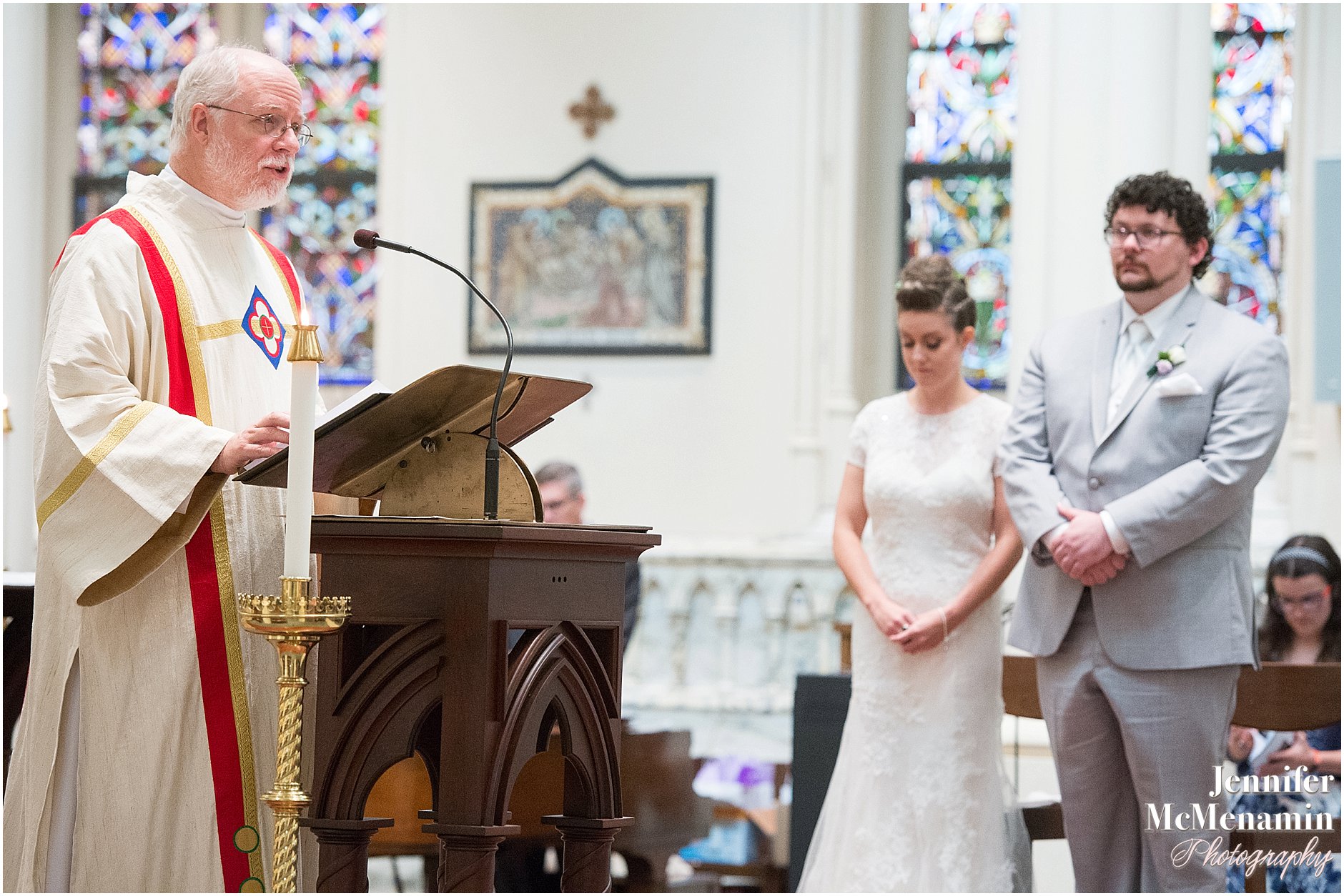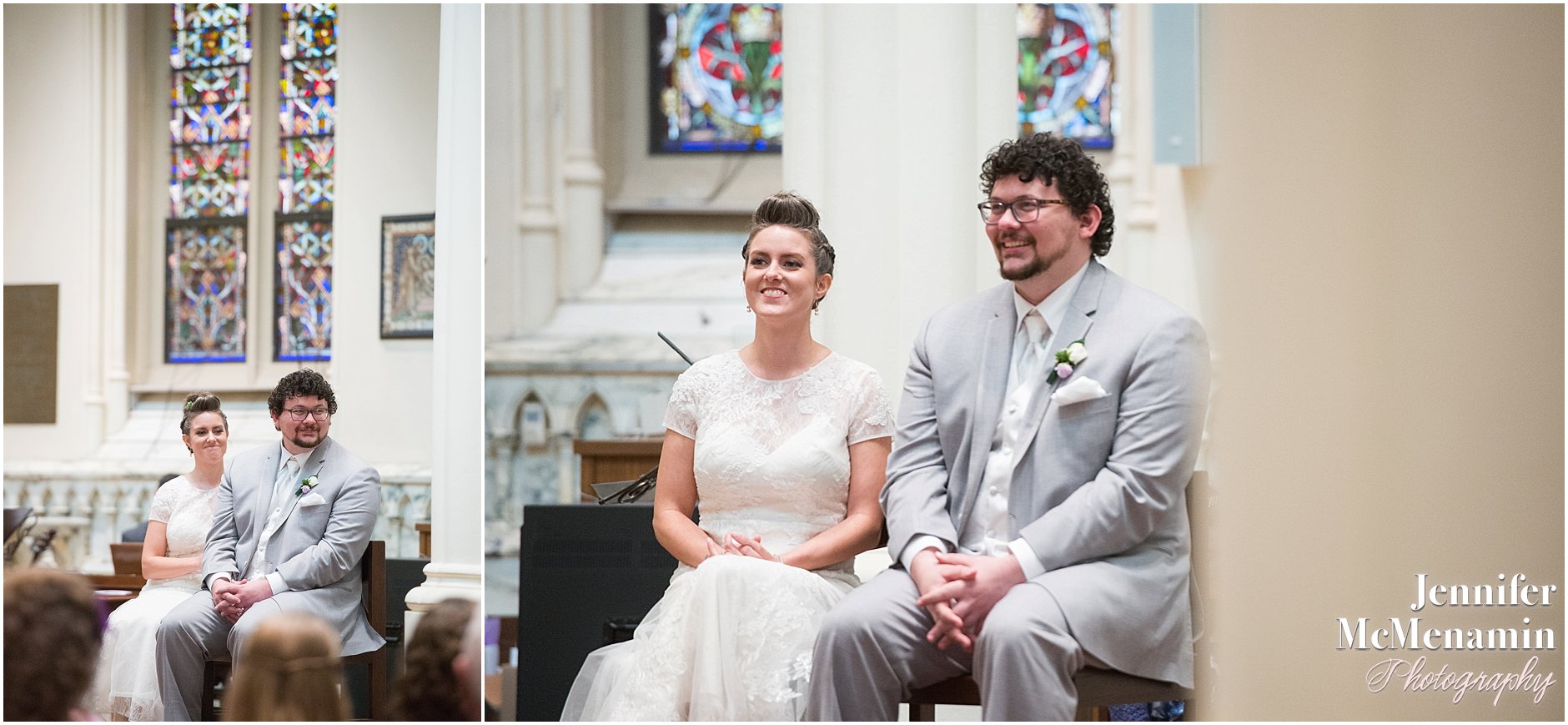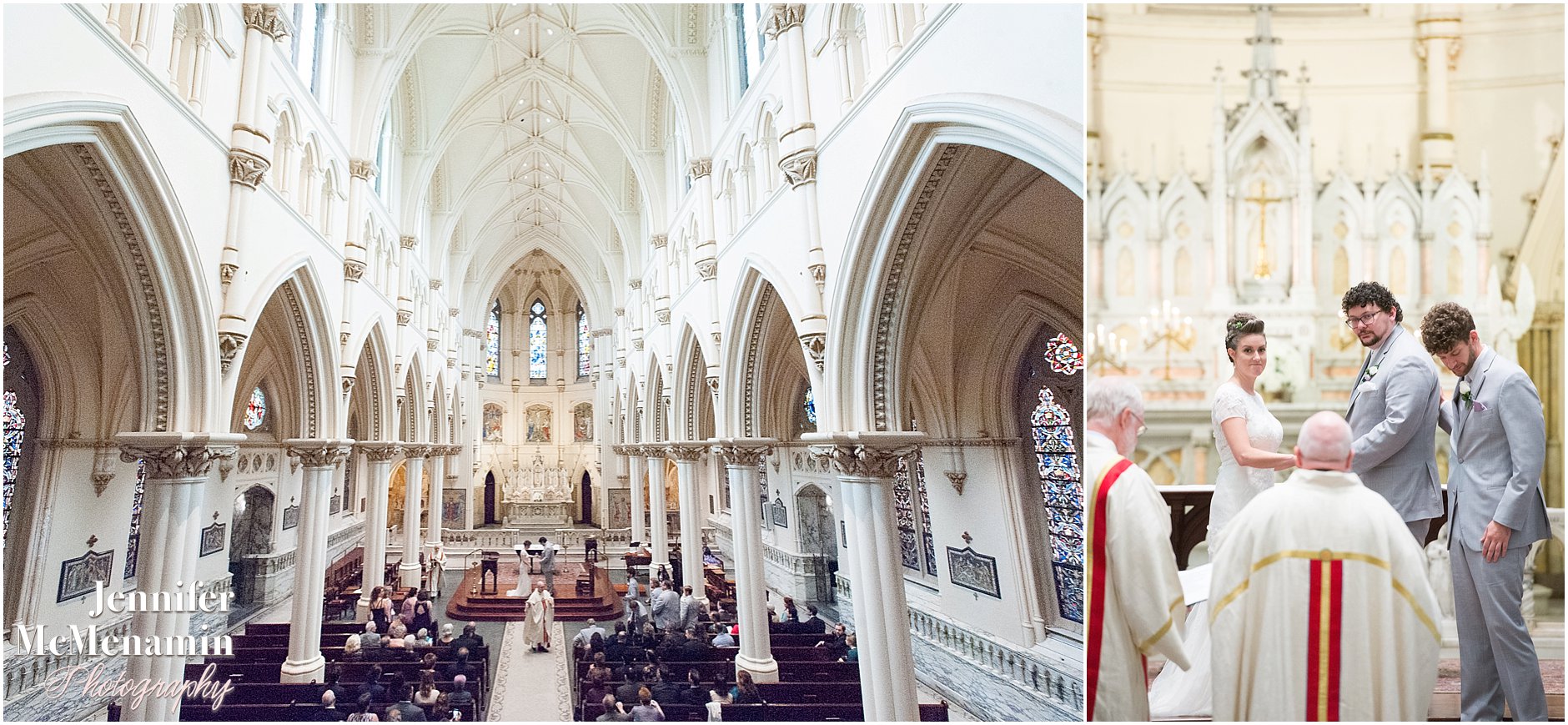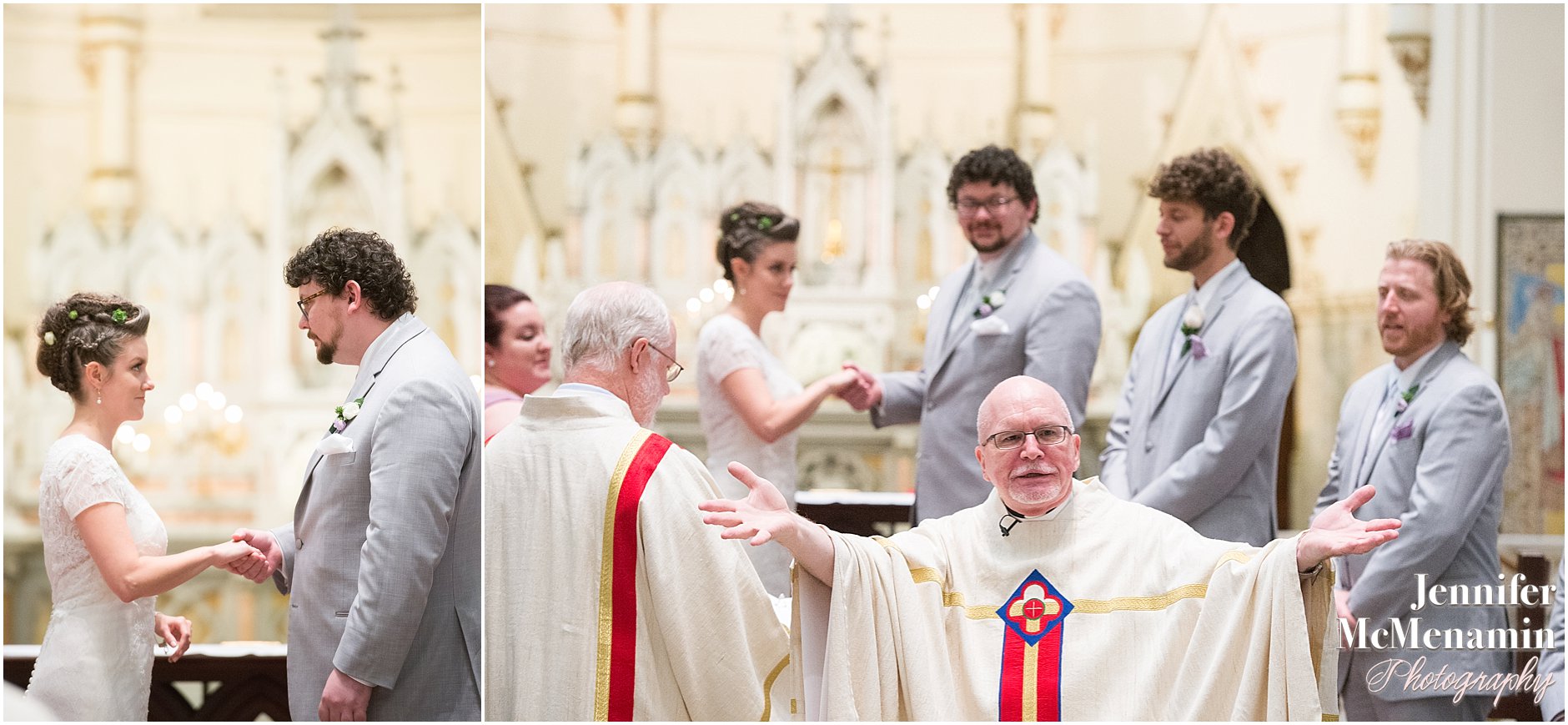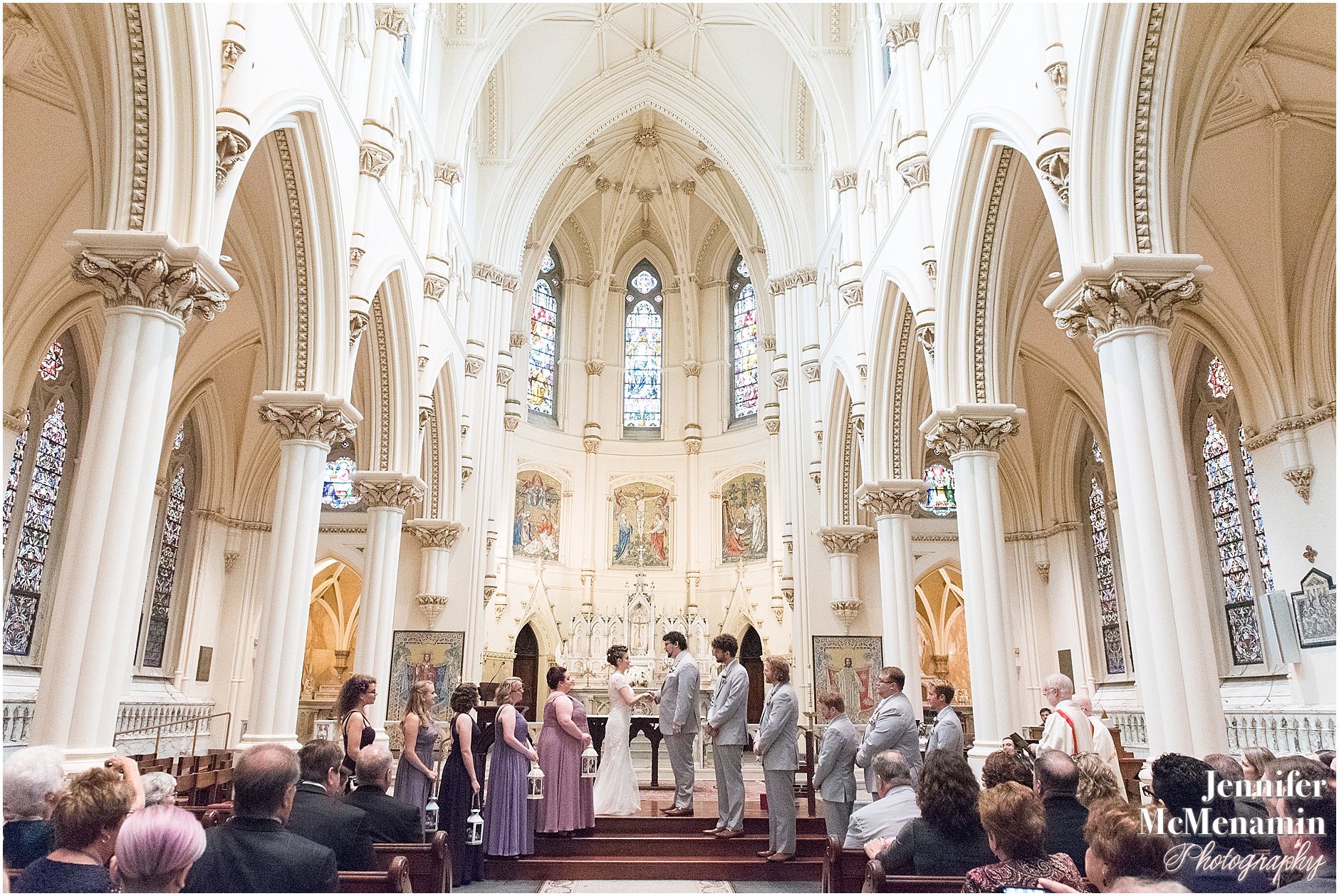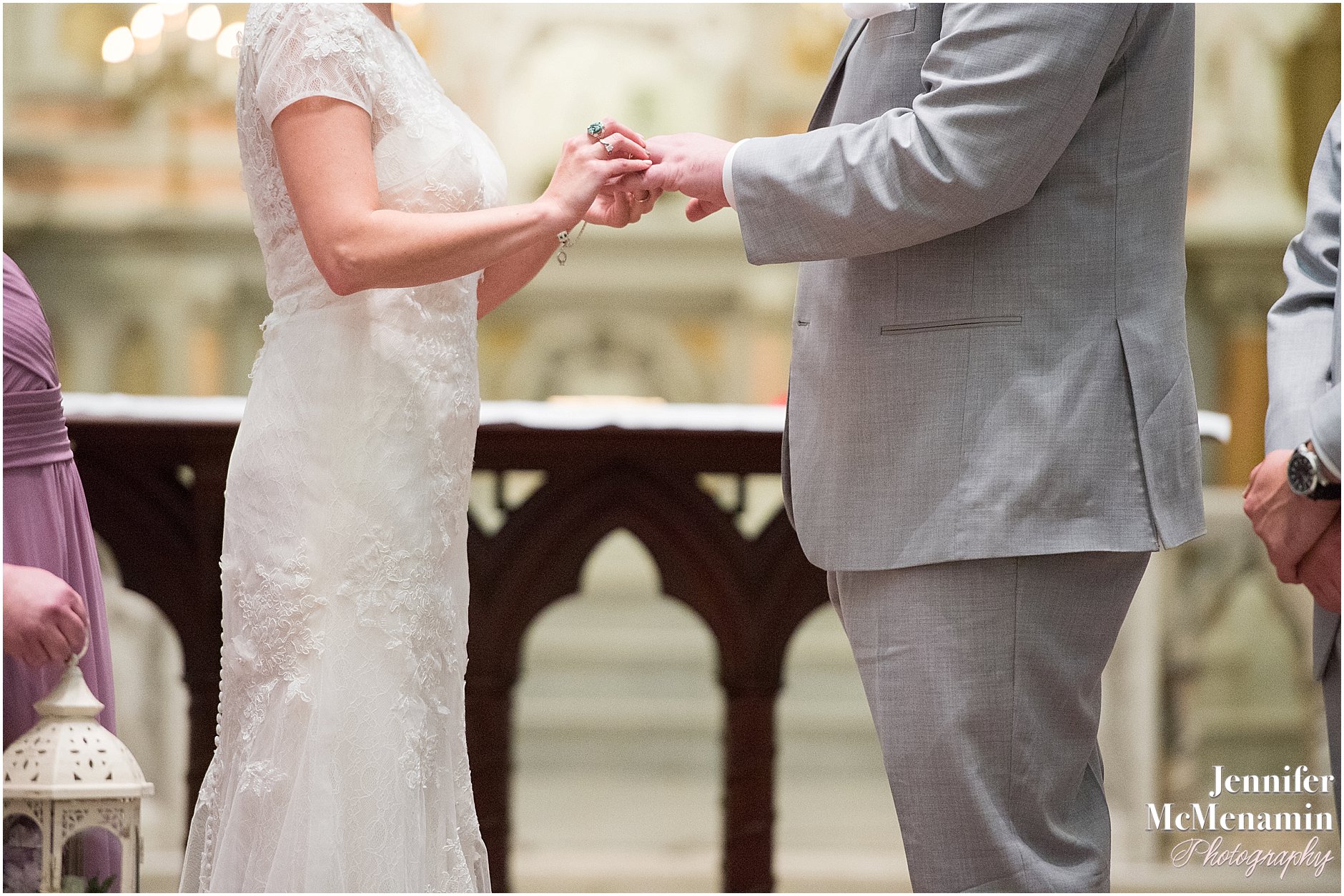 I love capturing little moments and wonderful exchanges of glances like this for my clients.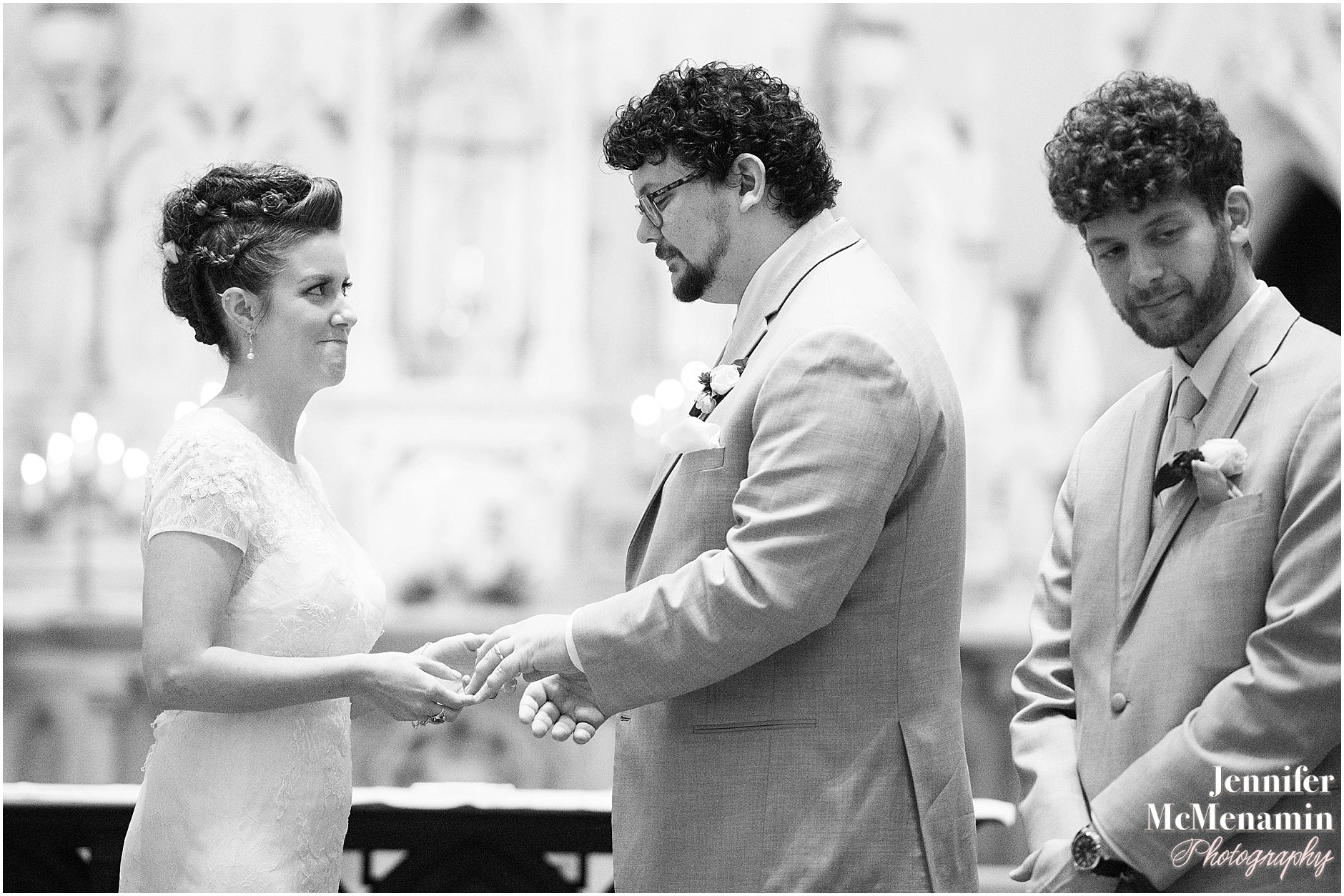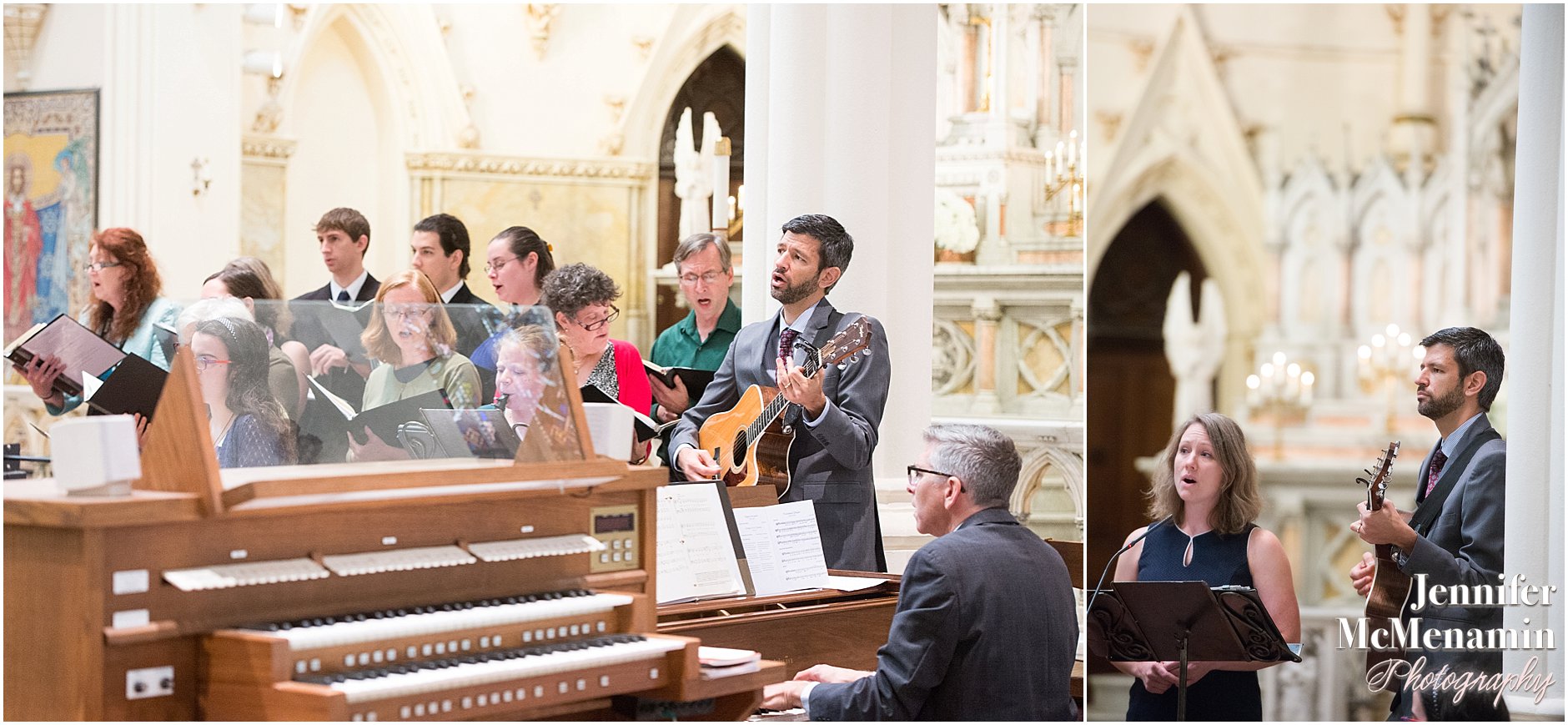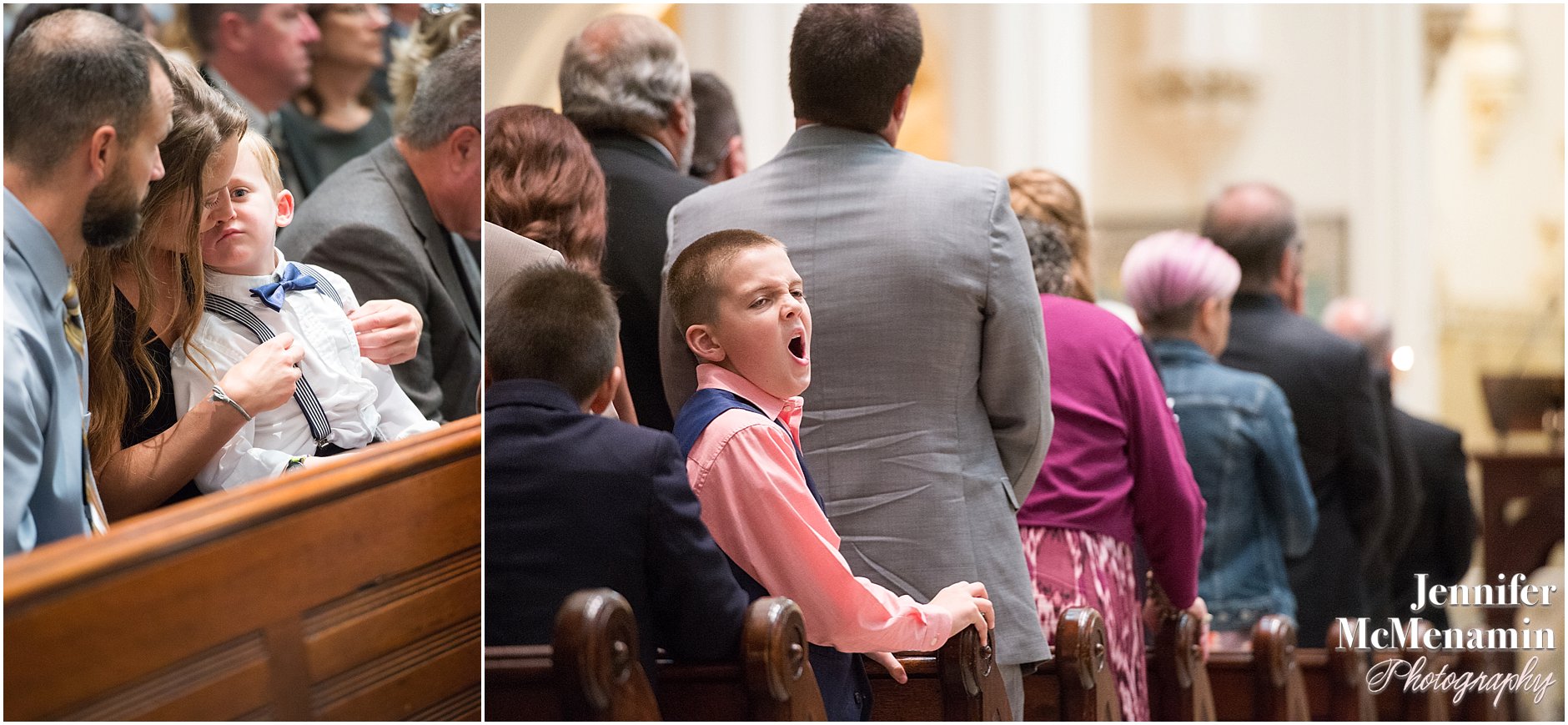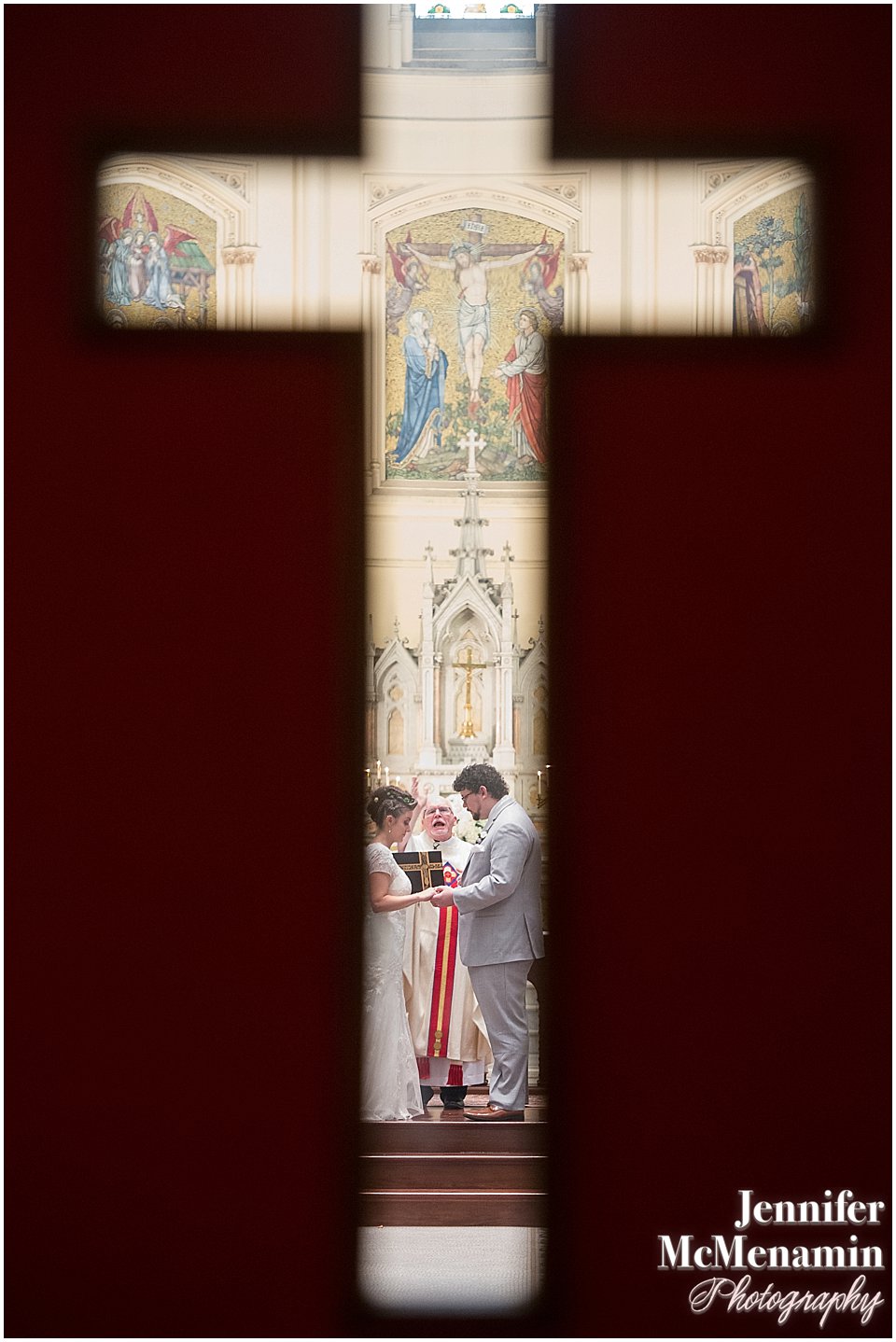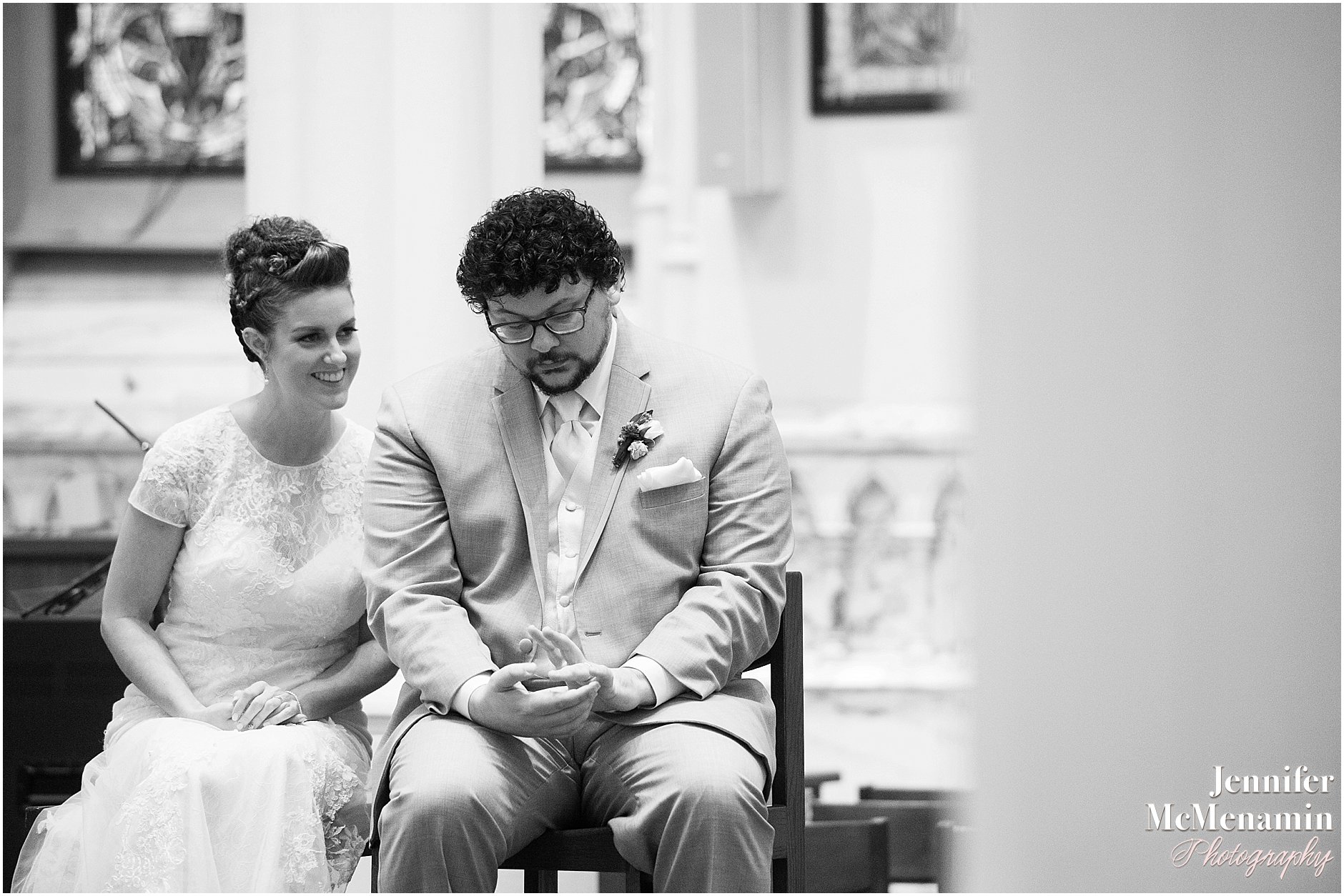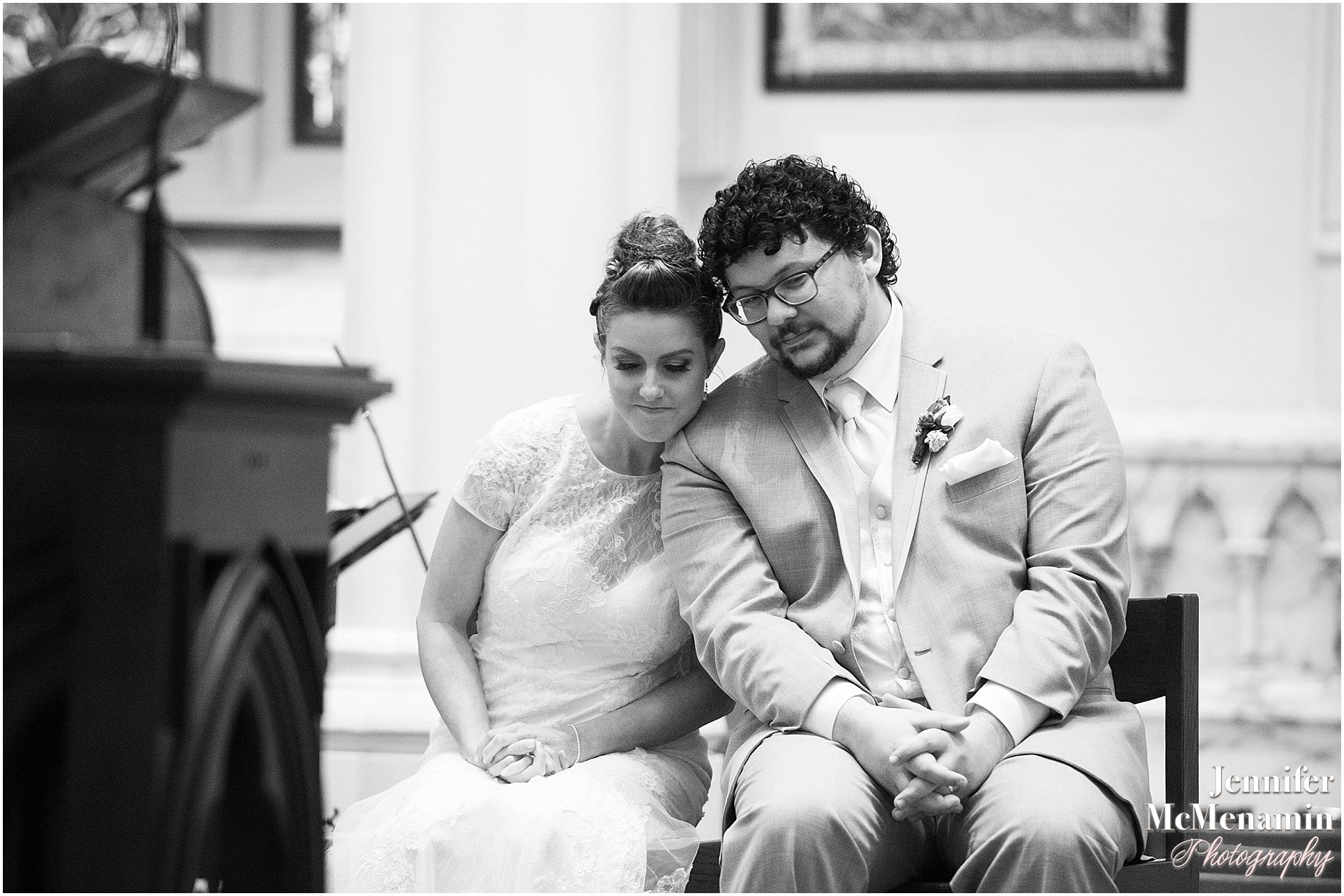 Married!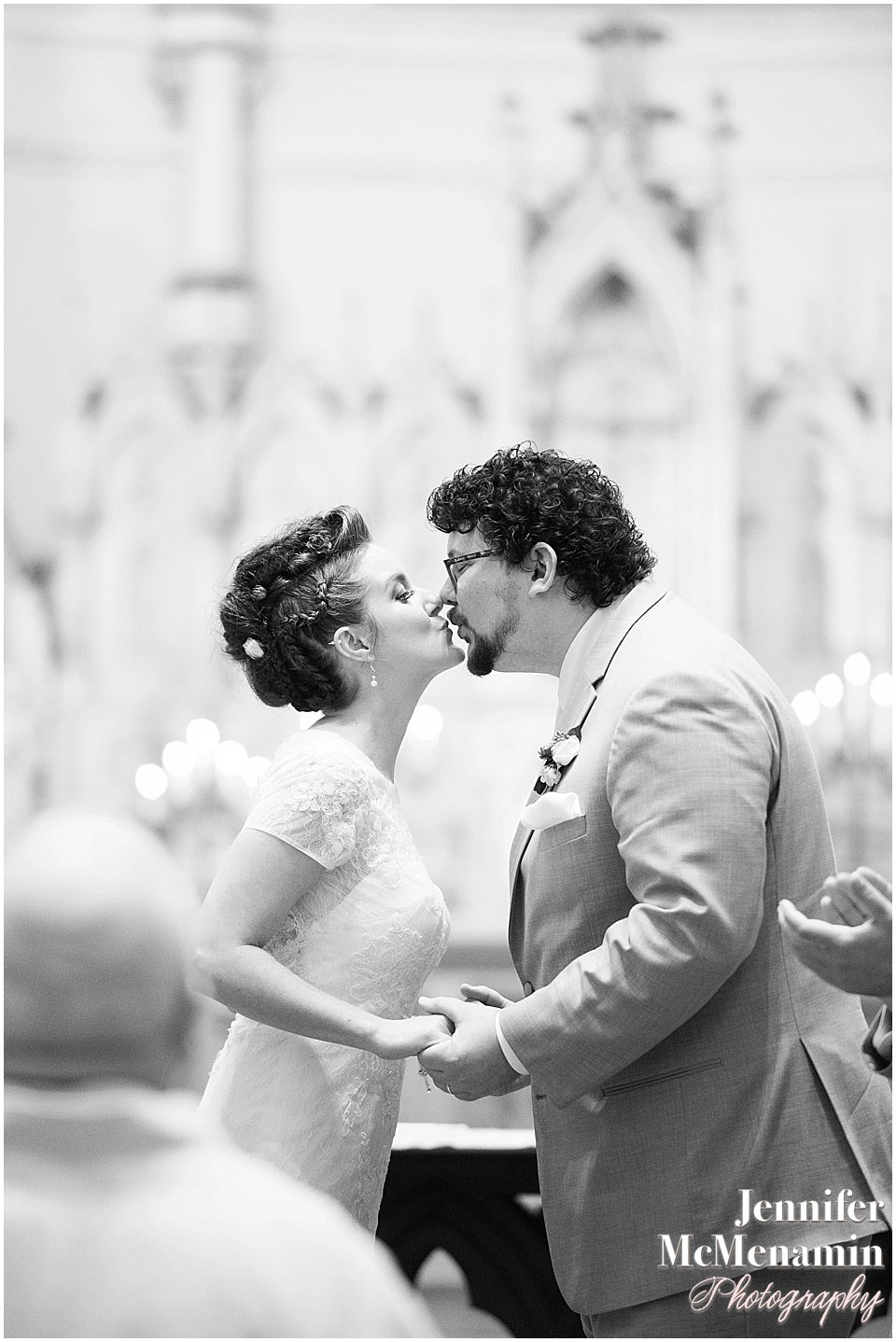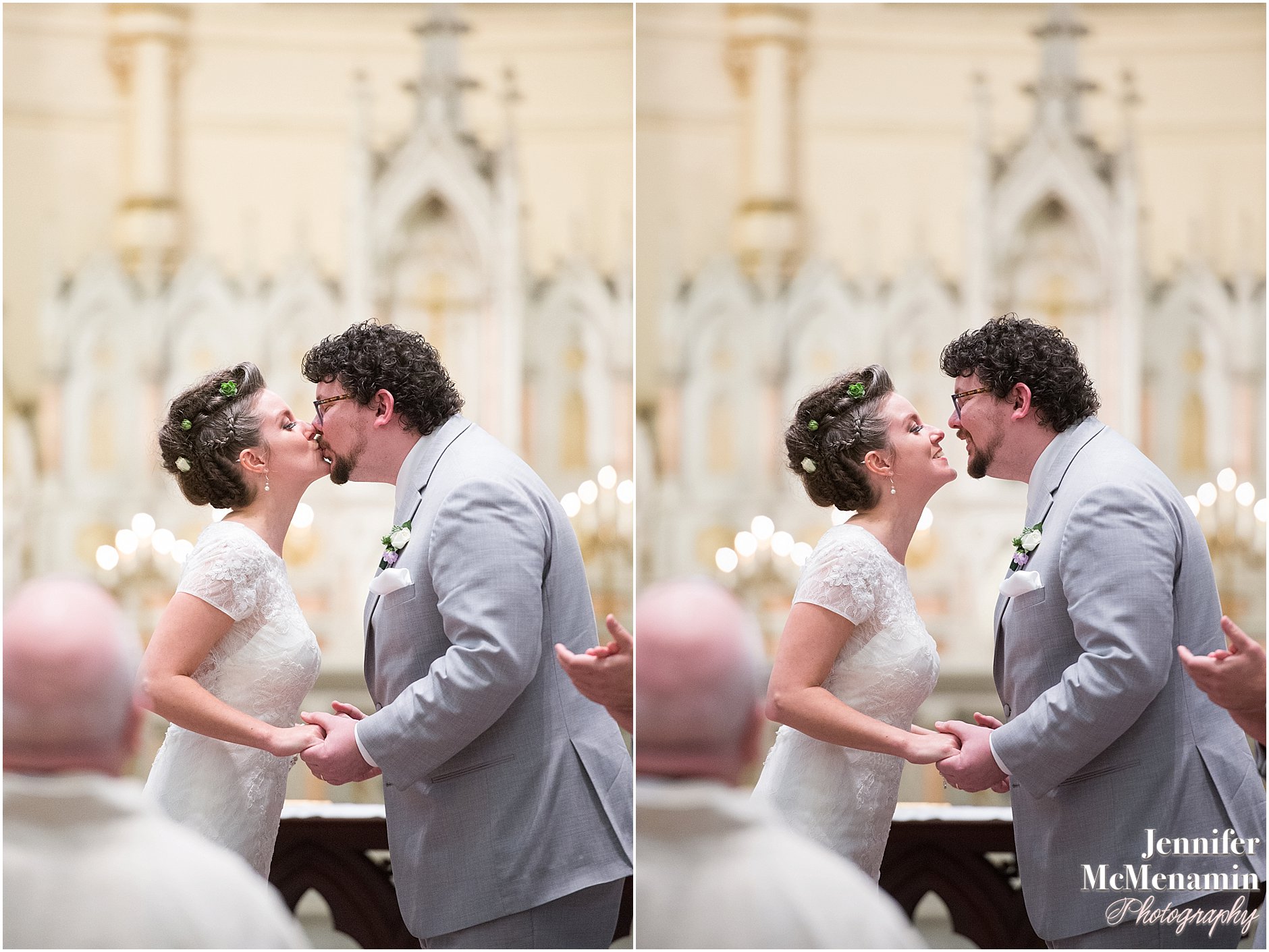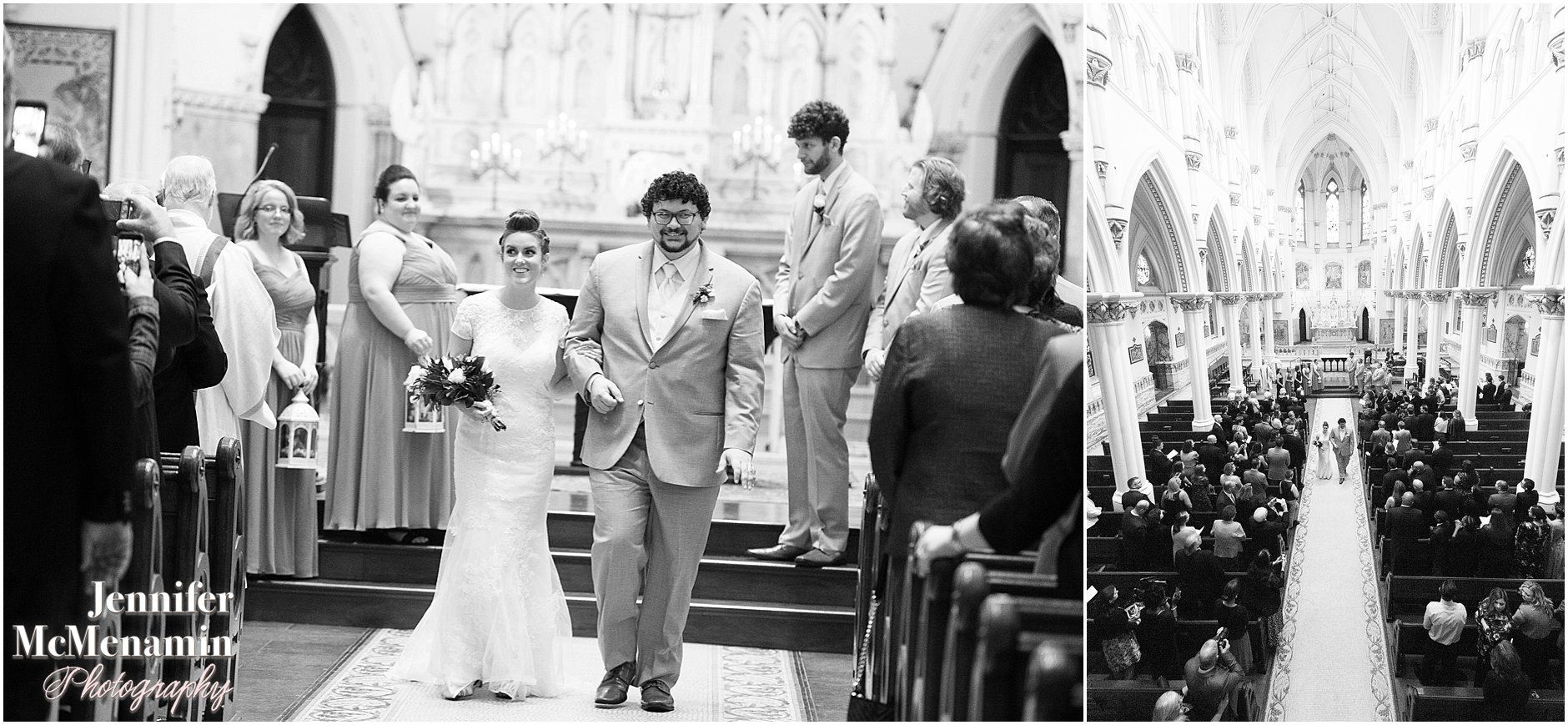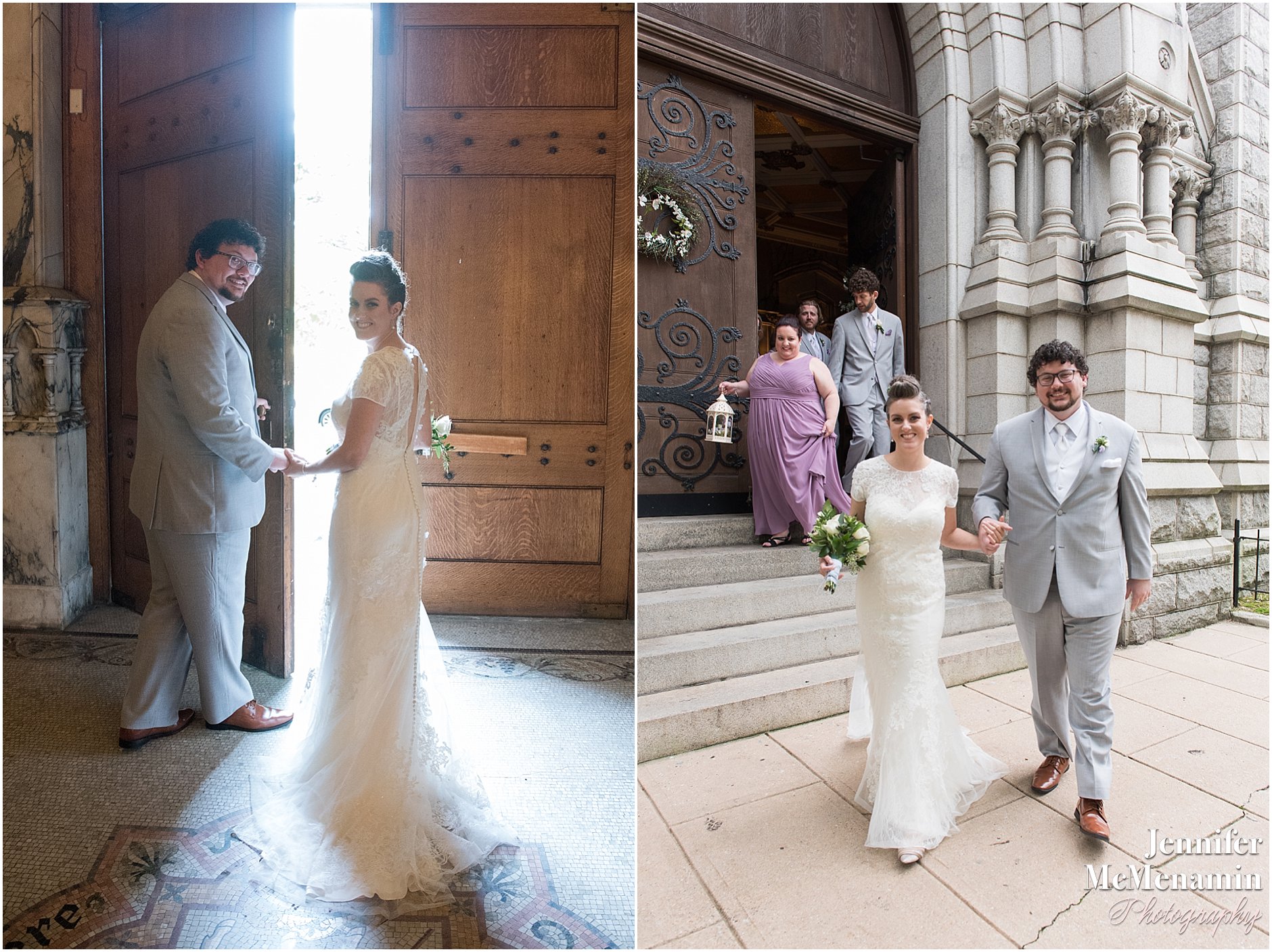 After a few efficient family photos inside the church, we headed outside for some fun wedding party images and couple portraits in several spots that held meaning for the newlyweds.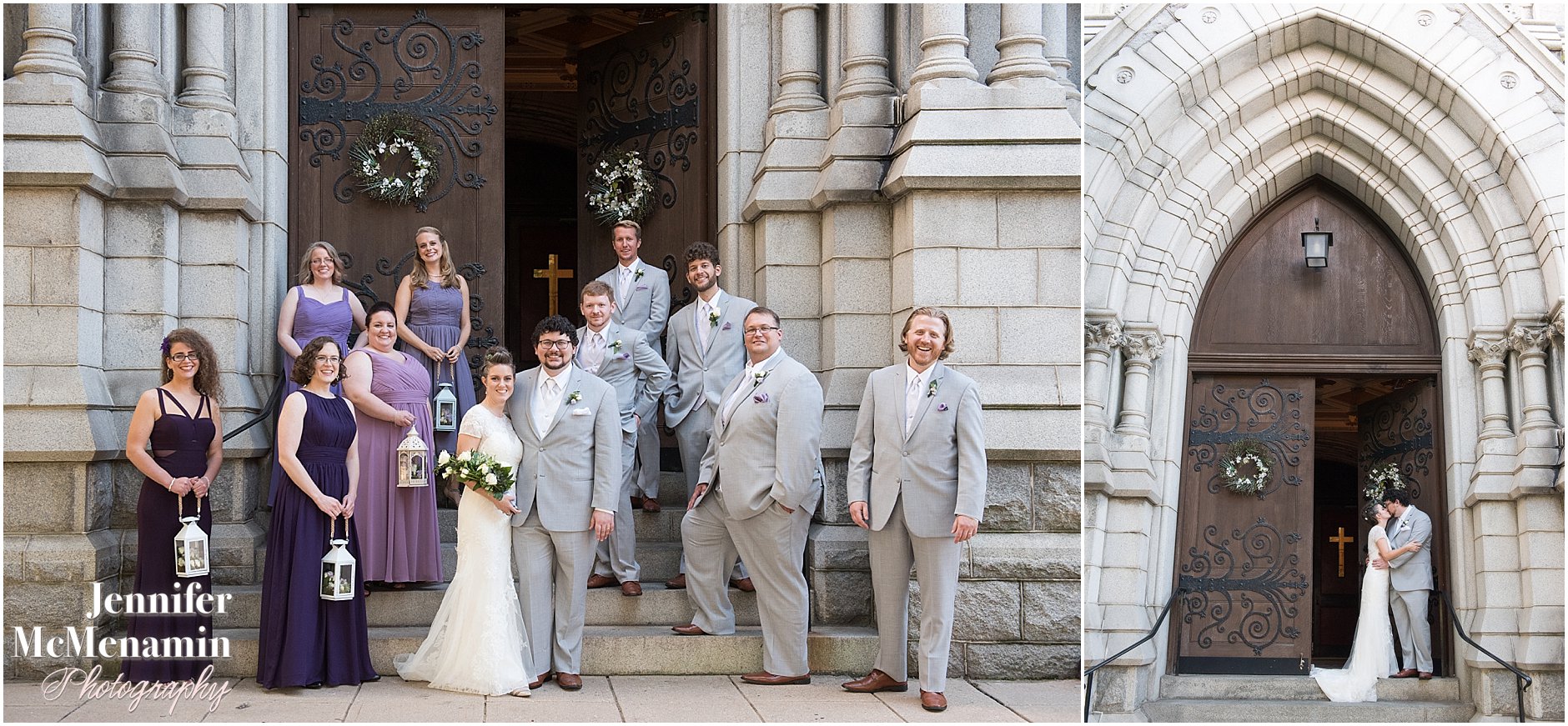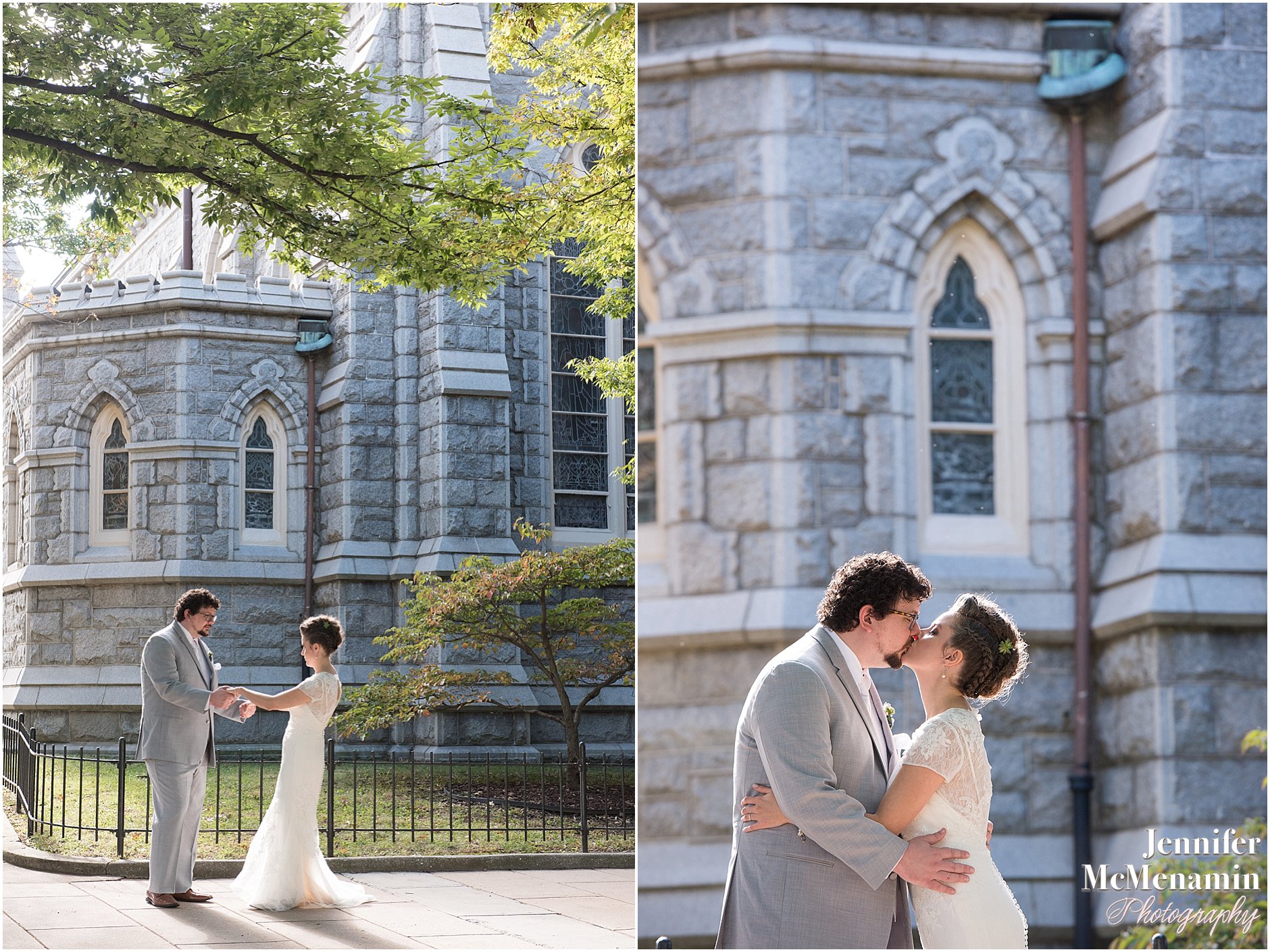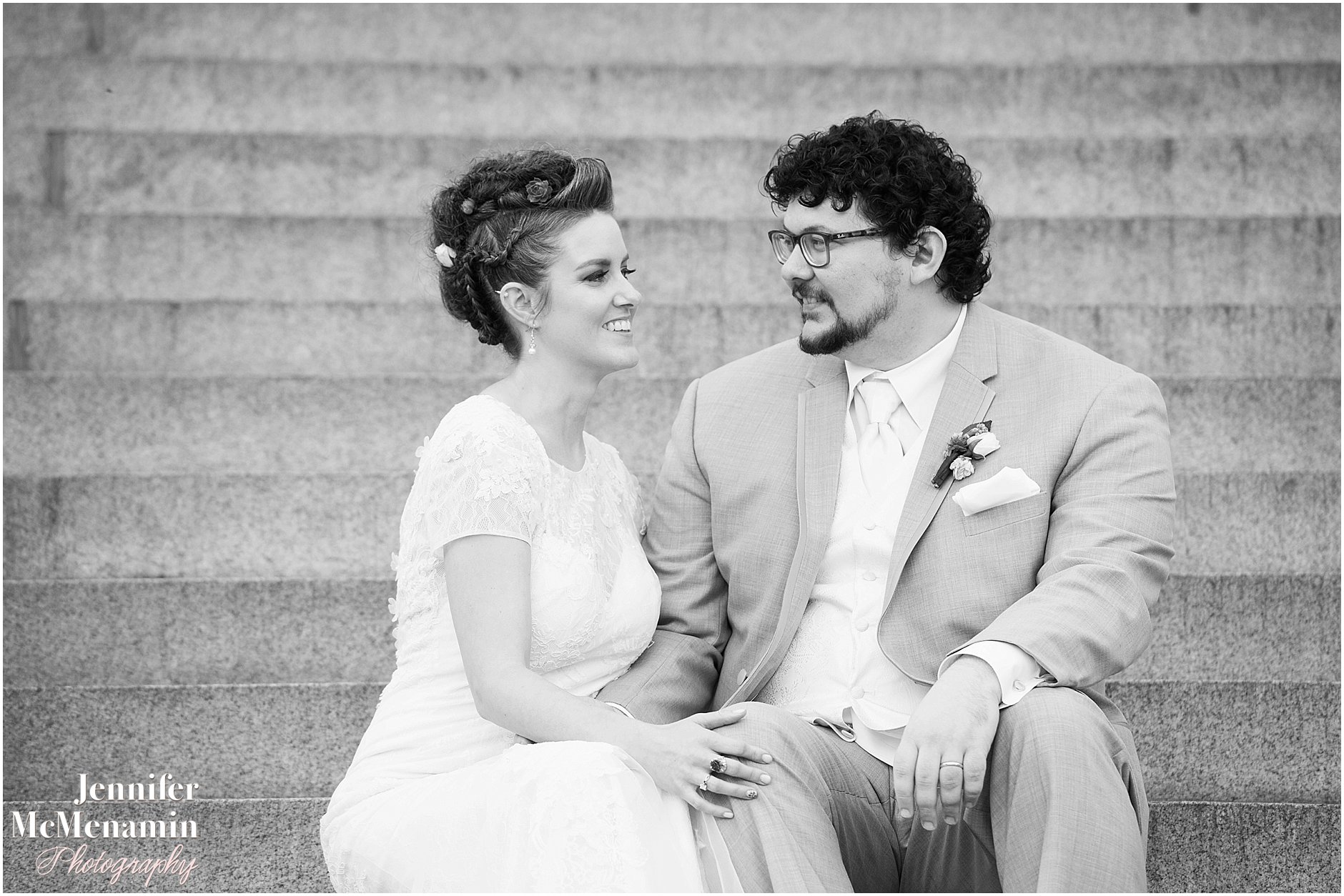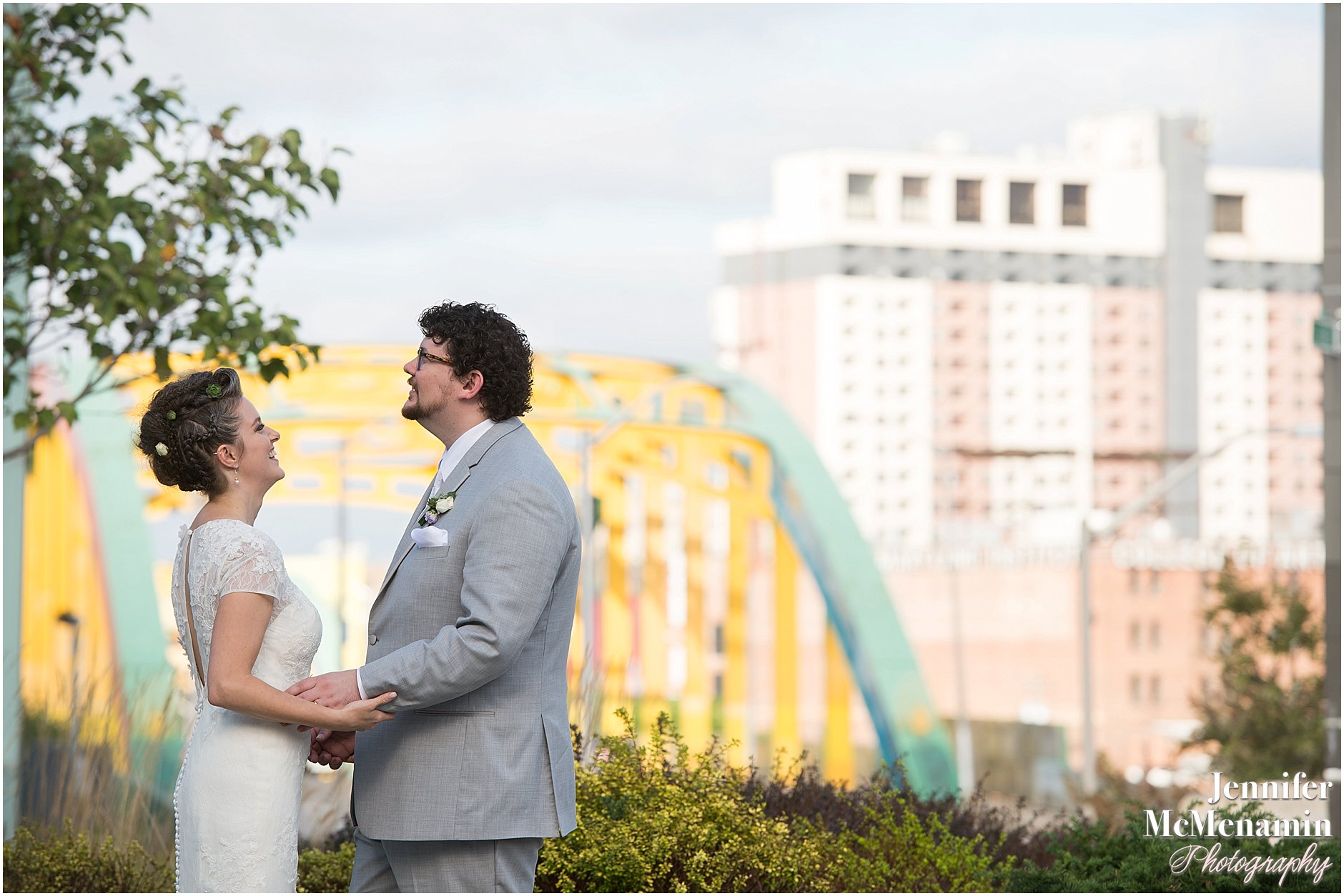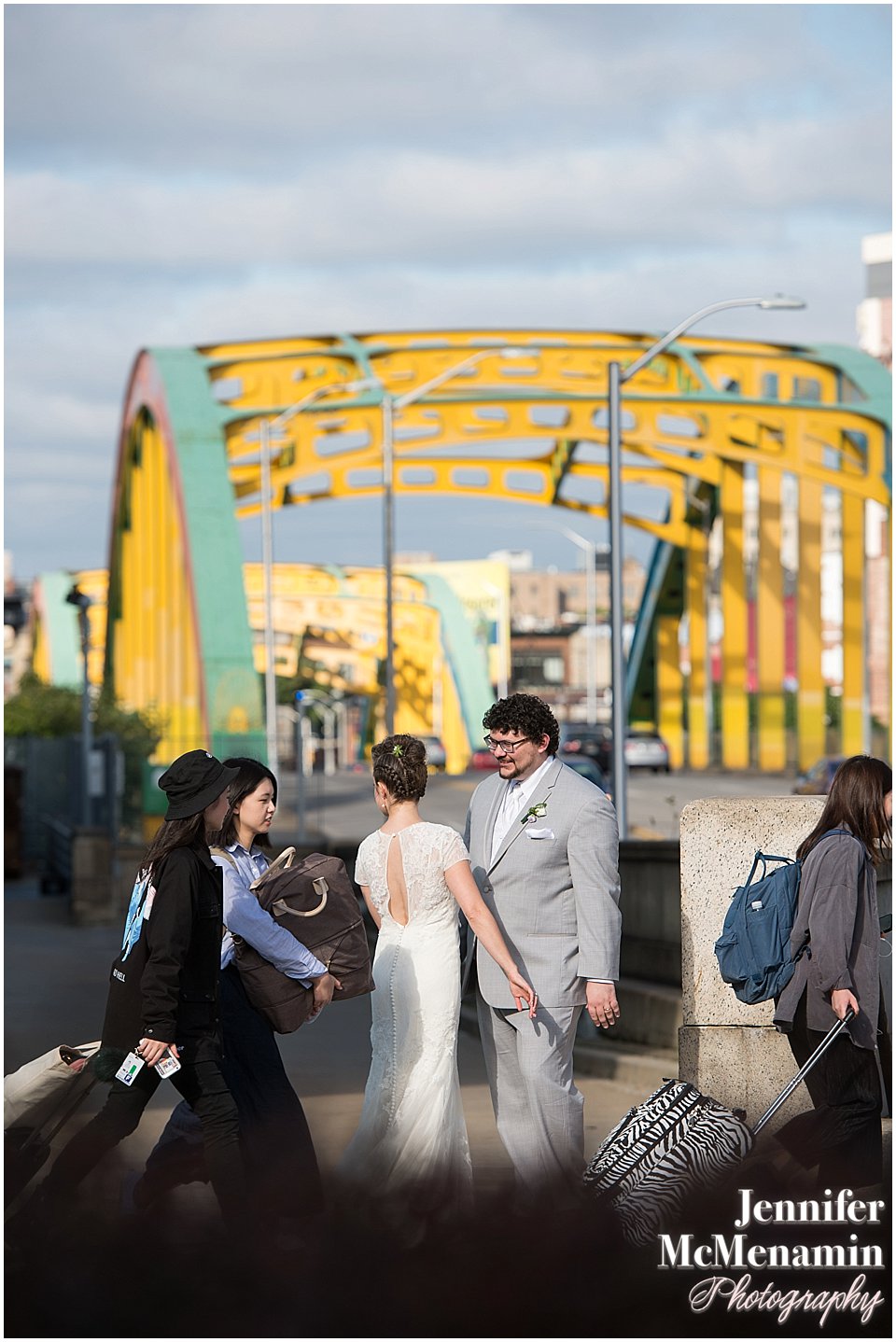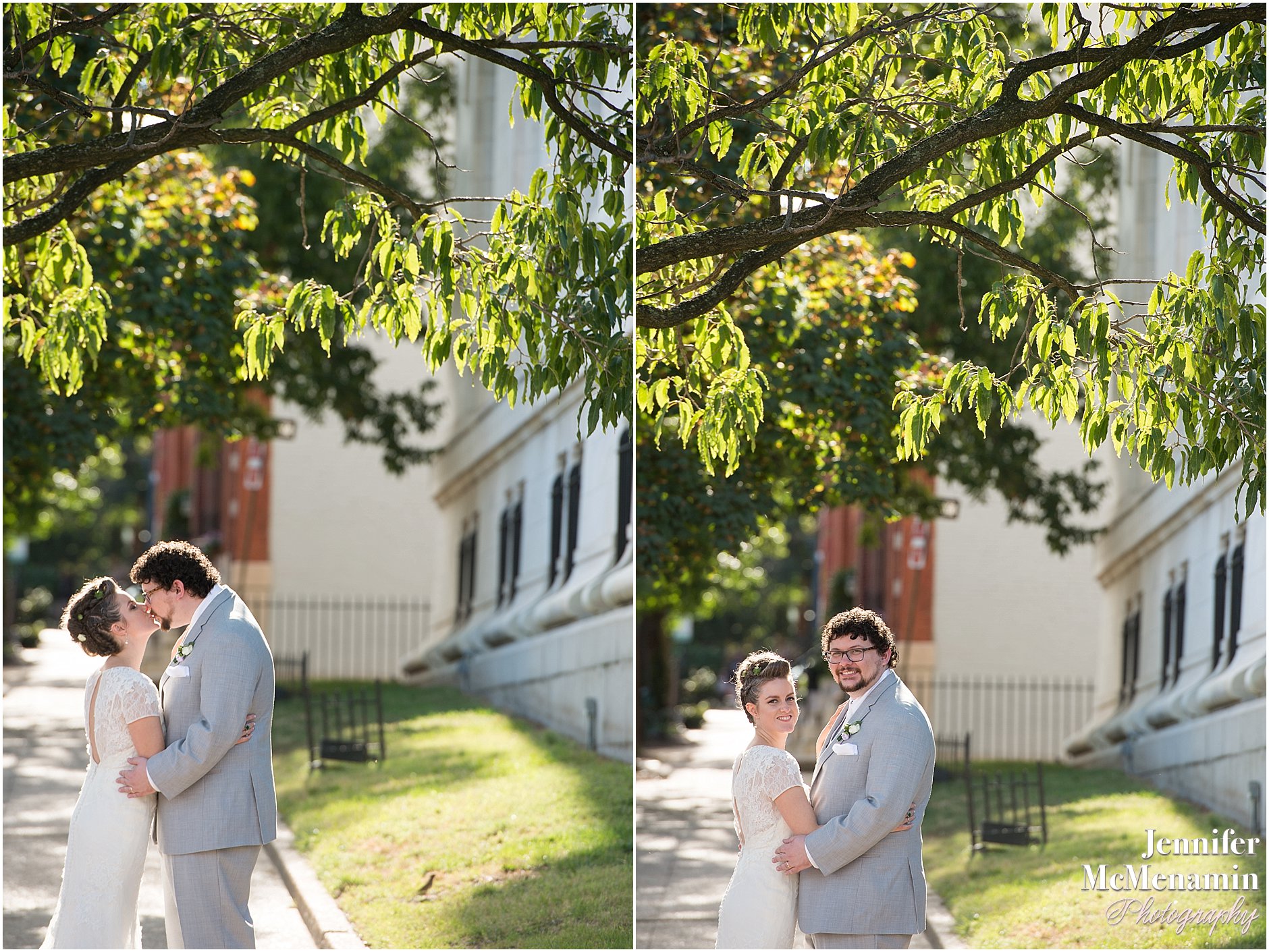 Then, we headed back to Fort Meade for the reception at Club Meade.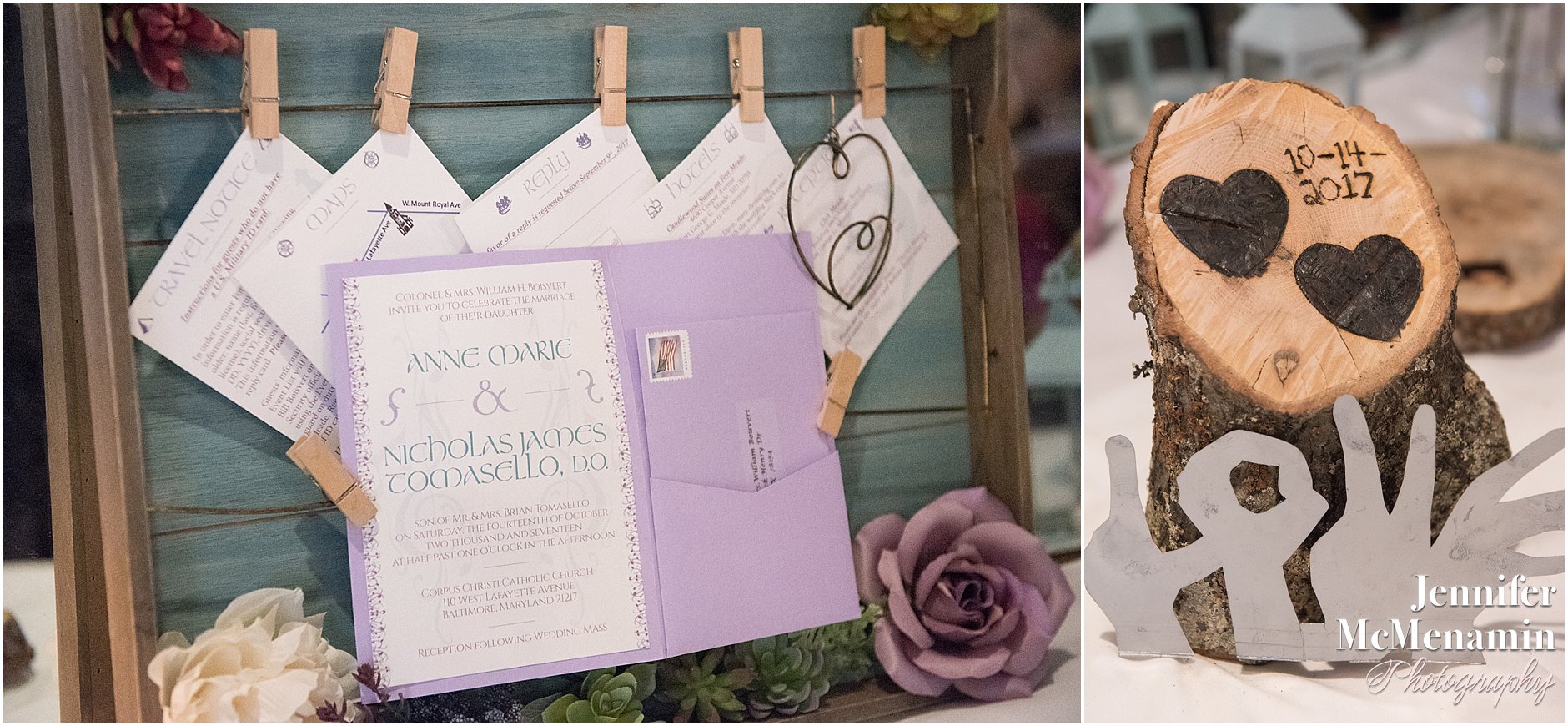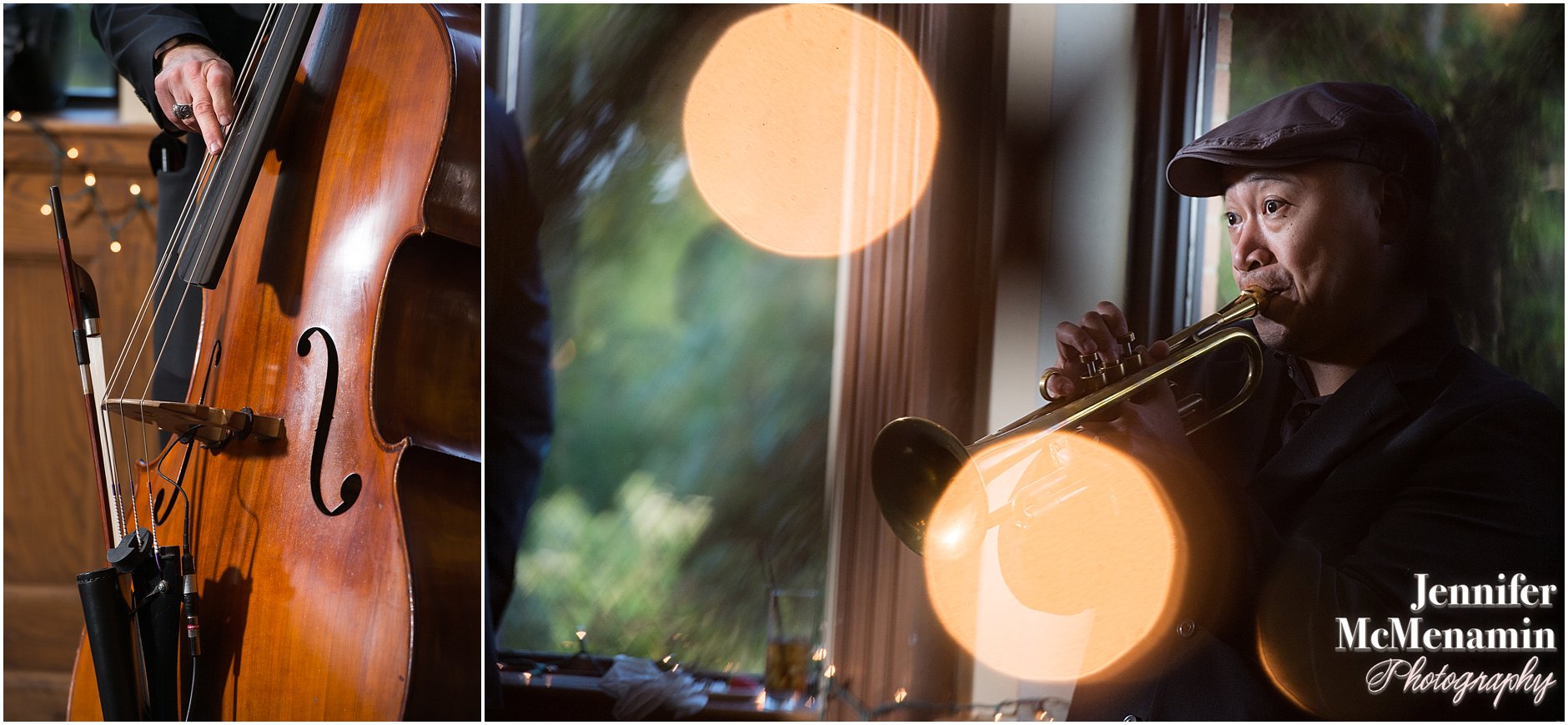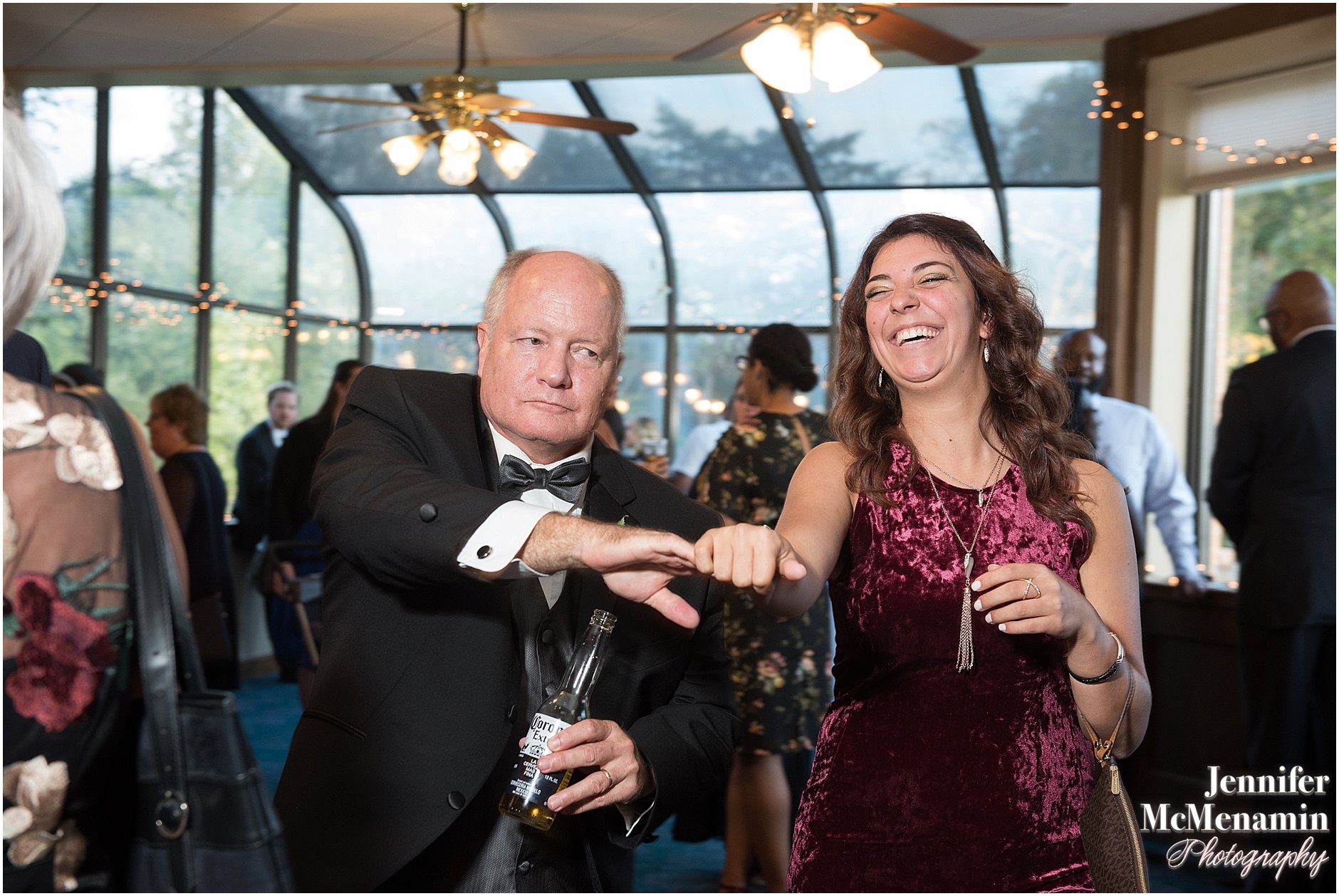 A few reception details, capturing all of Anne's hard work on her DIY projects.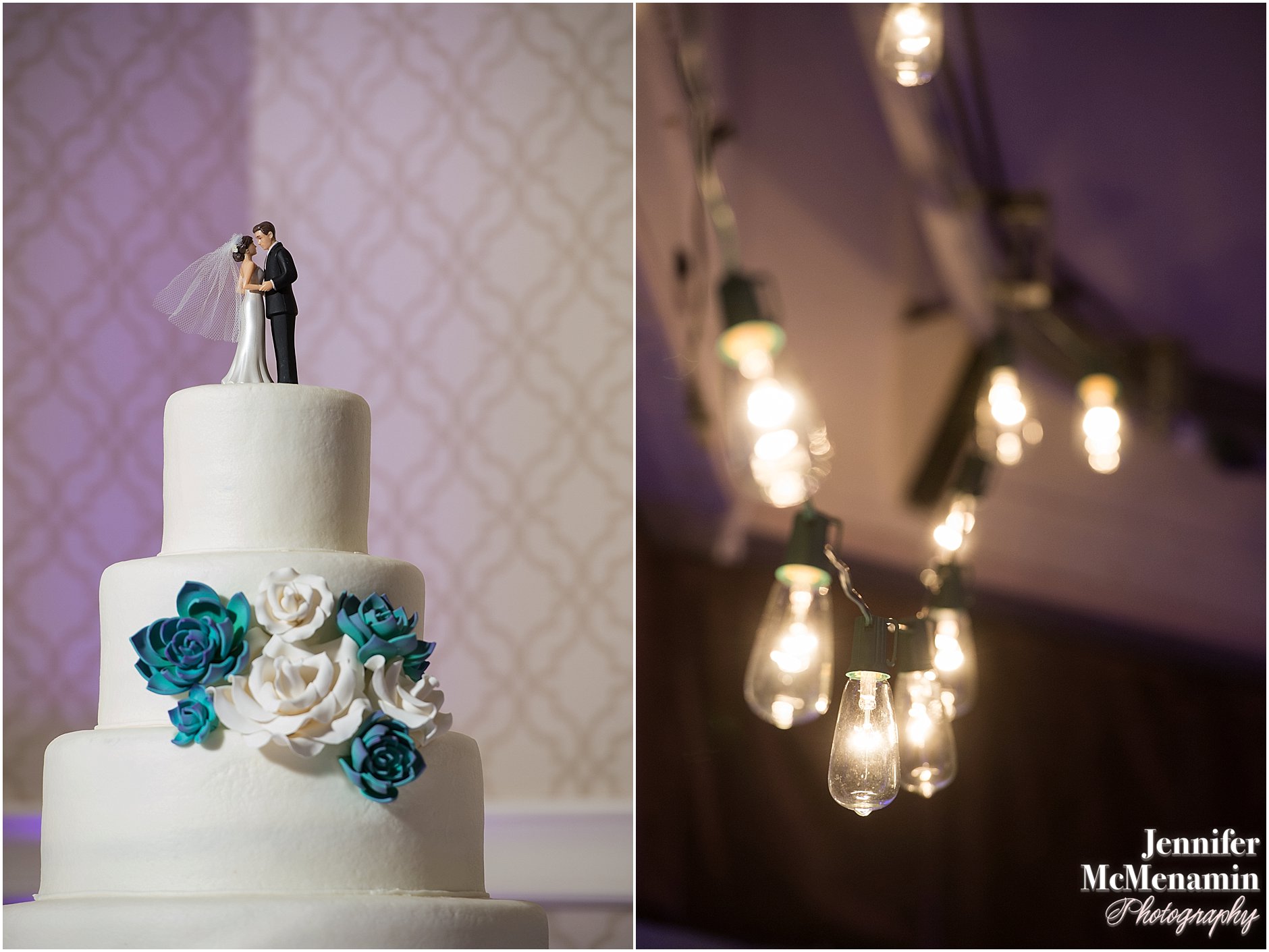 A father-daughter dance.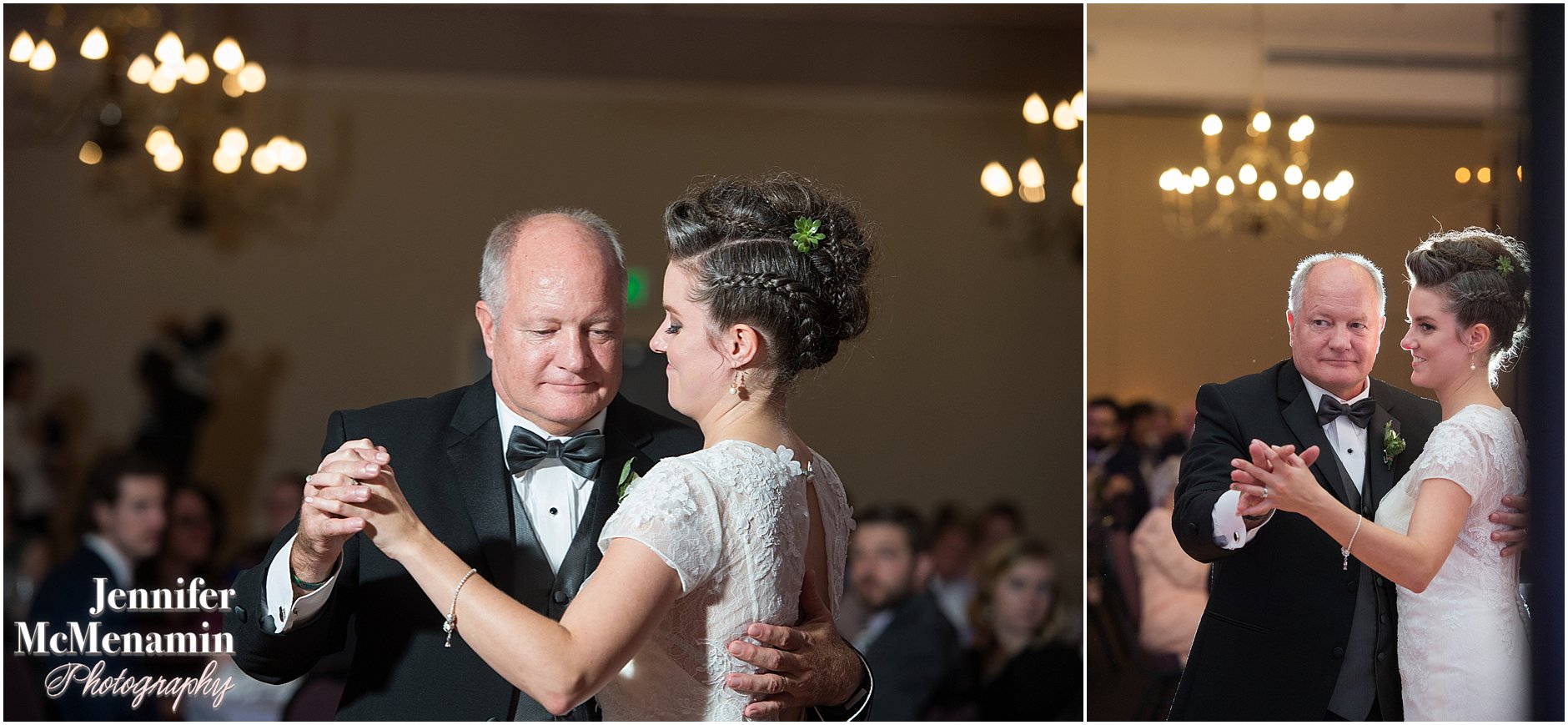 And lots and lots of fun and frivolity.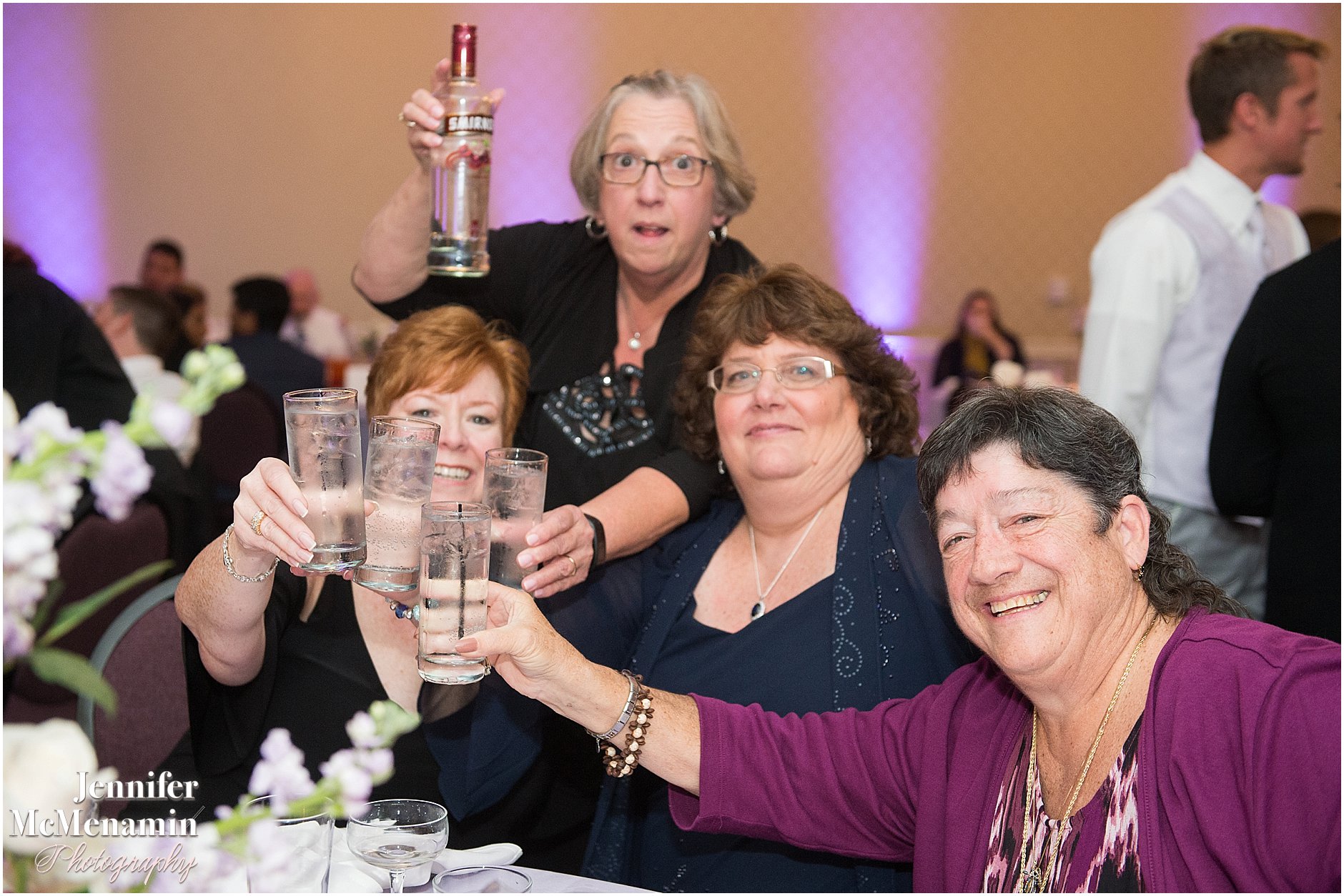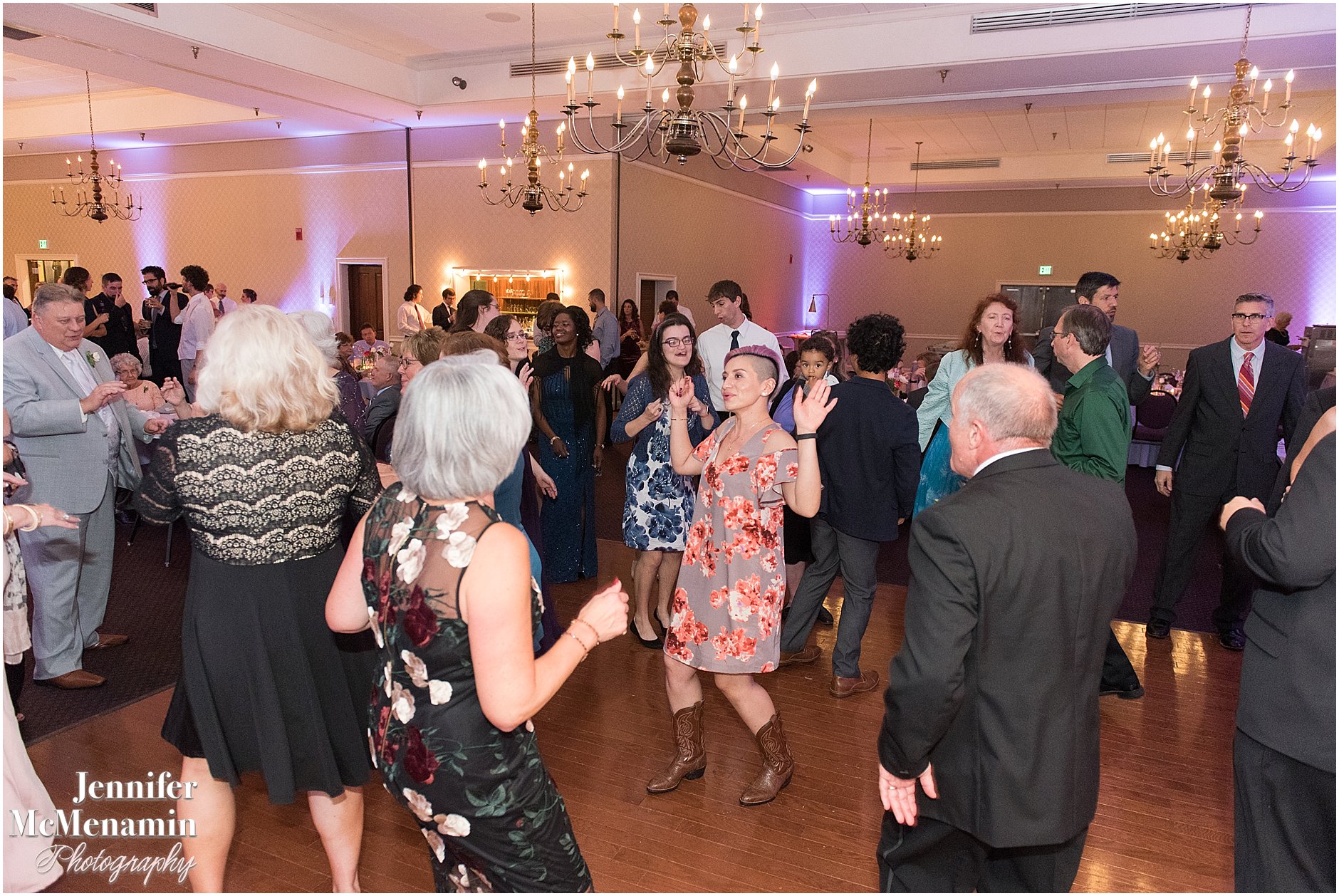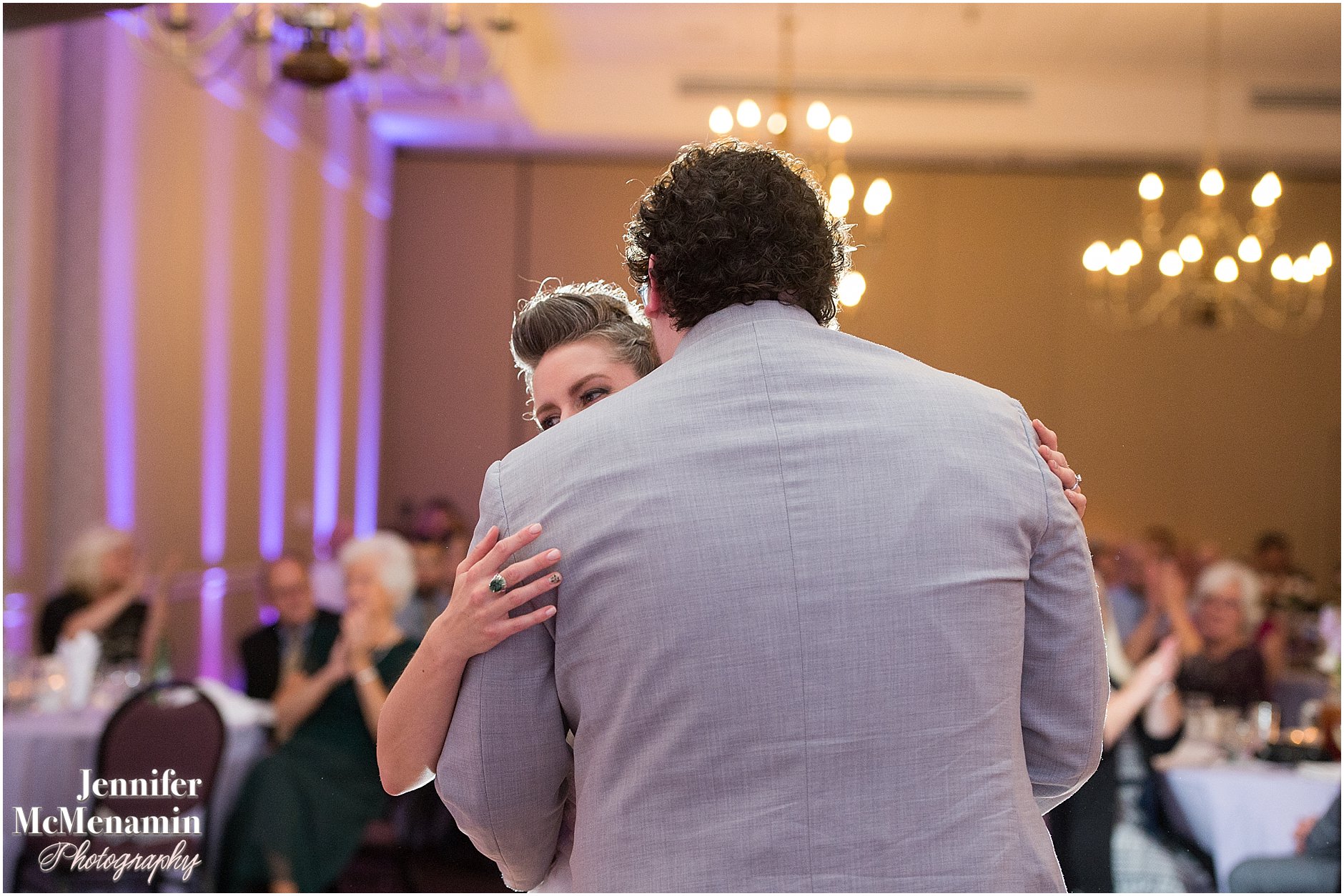 Many, many congratulations, Anne + Nick. It was nothing but joy to work with you, your friends and your families for your big day!
Credits:
Photography: Jennifer McMenamin Photography, LLC

Ceremony: Corpus Christi Church
Officiant: Father Marty Demek
Ceremony musicians: Corpus Christi Music director Dan Meyers and the church choir

Reception: Club Meade

Bridal attire: David's Bridal
Make-up: Got Blush

Hair: Eileen Perez, a friend of the bride's since middle school!

Groom's attire: Men's Wearhouse

Florist: DIY with a bridal bouquet by Odenton Florist
Cake: Cakes Plus

Transportation: An Extraordinar Limousine Service

Invitations: Justin Tomasello, the groom's brother