A Caves Farm wedding: Libbie + Doug

Caves Farm | Baltimore wedding photography | Baltimore wedding photographer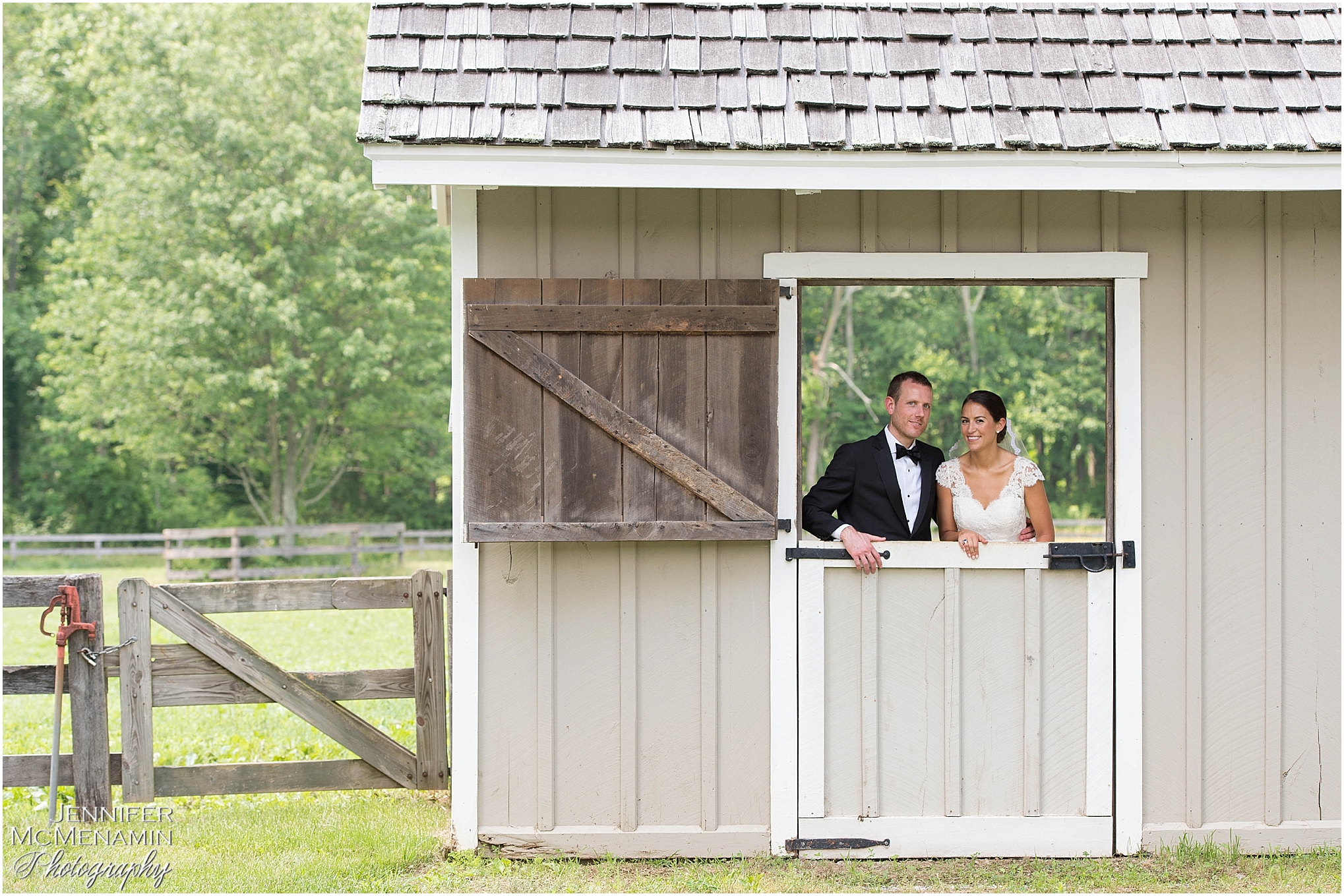 Libbie + Doug had one of the loveliest farm weddings that I've ever had the pleasure of photographing. But in addition to being beautiful, it was also incredibly meaningful. Both Libbie and her mother, Ginny, rode horses at Caves Farm and the bride's horse, Romeo, is still boarded there. He made an appearance during portraits and happily munched grass alongside the bride and room in their wedding finery. With the help of Pam Aiello of Elizabeth Bailey Weddings, the couple planned an elegant black-tie wedding on an active horse farm amidst sprawling fields and pastures in northern Baltimore County. There were bright summer blooms and cafe lights and a bluegrass band during cocktail hour and lawn games and a popsicle stand from DC and a touching ceremony that involved a gaggle of darling children and a half dozen friends and family members who served as readers. Even Libbie's dog was included in family photos and the ceremony processional! Oh yes, and the weather was rather memorable, too. The forecast for Libbie + Doug's wedding day included a flash flood warning with a predicted 2 to 4 inches of rain from powerful thunderstorms. On Baltimore's humid summer days, those types of forecasts are often inaccurate. This one turned out to be 110 percent correct. It started raining just before the ceremony. Then, as the families and wedding party members lined up with umbrellas for the processional, it stopped. Glorious sunshine burst through the clouds, allowing outdoor mingling and playing throughout cocktail hour and the early evening, just as the couple had hoped. Then, it poured and the field where the reception tent was set up began to flood. Crews from Loane Brothers dropped the sides on the tent and staked them into the ground and worked like crazy to empty accumulating water that threatened the tent where the band was set up. This happened several times throughout the evening until there was a good 2 or 3 inches of standing water in parts of the tent and everyone's feet were wet and muddy. Here's the best part: No one seemed especially bothered. The fantastically good band, Marquise, played on. Guests kicked off their shoes, rolled up their dresses and pants and danced in bare feet or flipflops. People ate cake and popsicles and more than a dozen kinds of cookies lovingly baked by Libbie's family members. The mother of the bride pulled on rubber boots and the bride simply shrugged whenever anyone pointed out the mud caked to the bottom of her lace gown. It could not have been a more splendid day. Here are many, many of my favorites from Libbie + Doug's big day: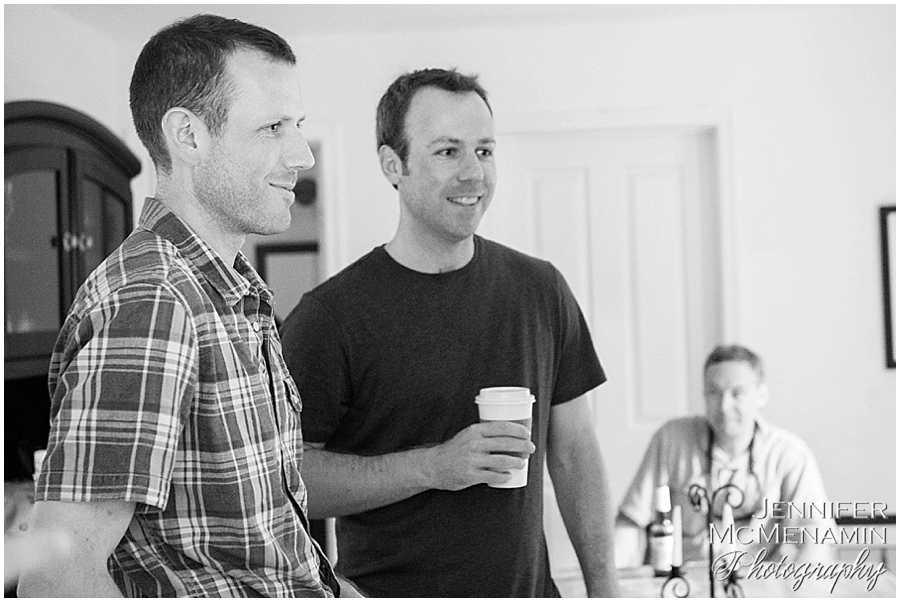 We started with the guys. My wonderful assistant, Lindsay, shot most of these images of Doug and his groomsmen getting ready.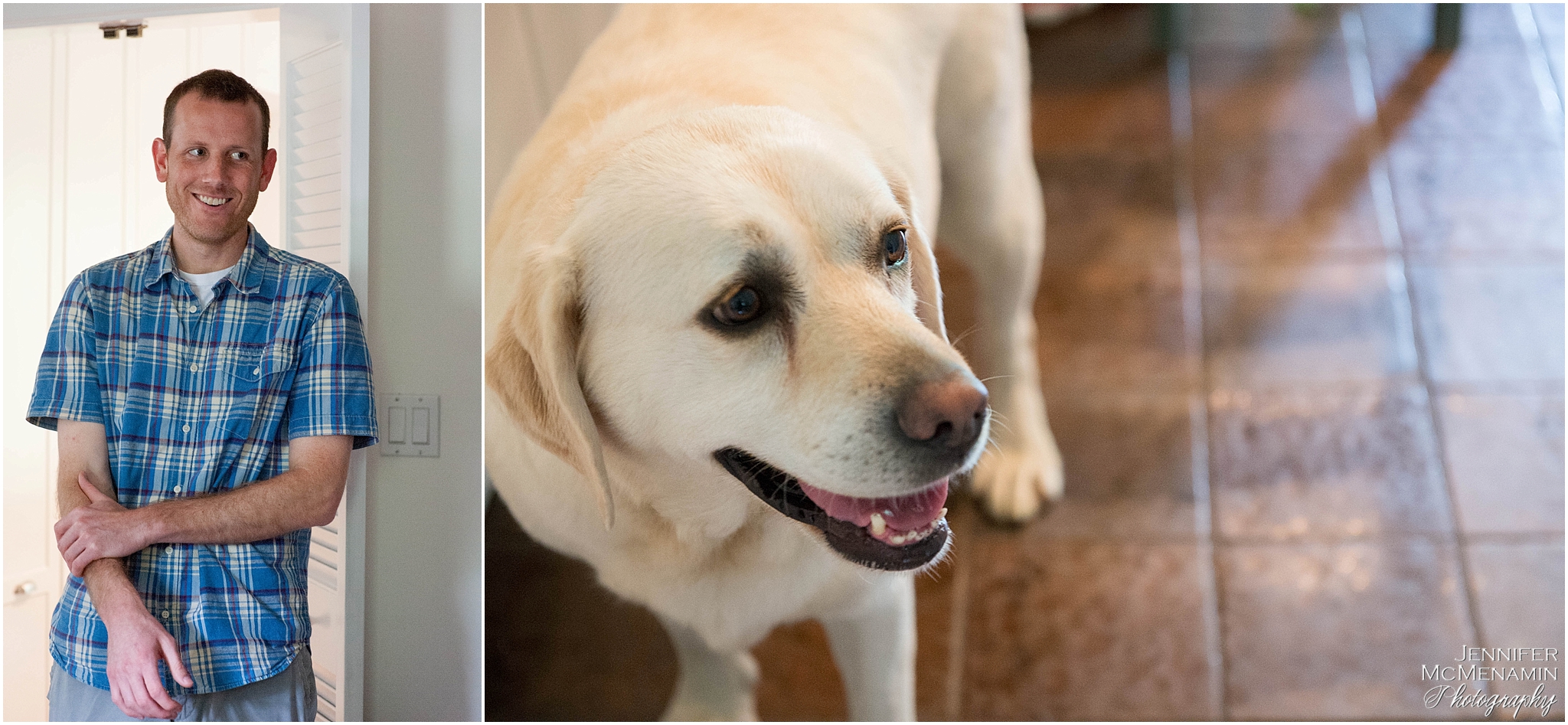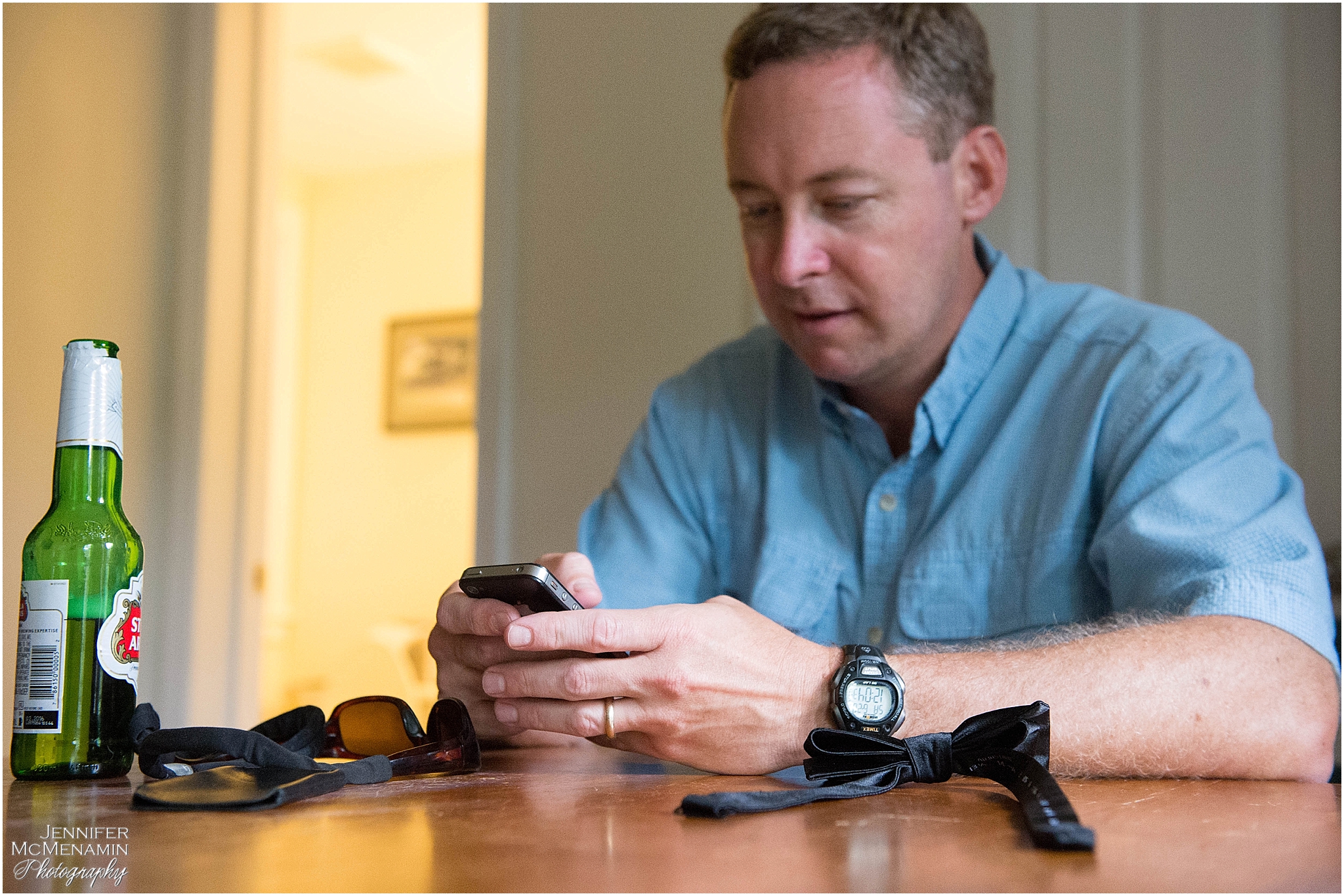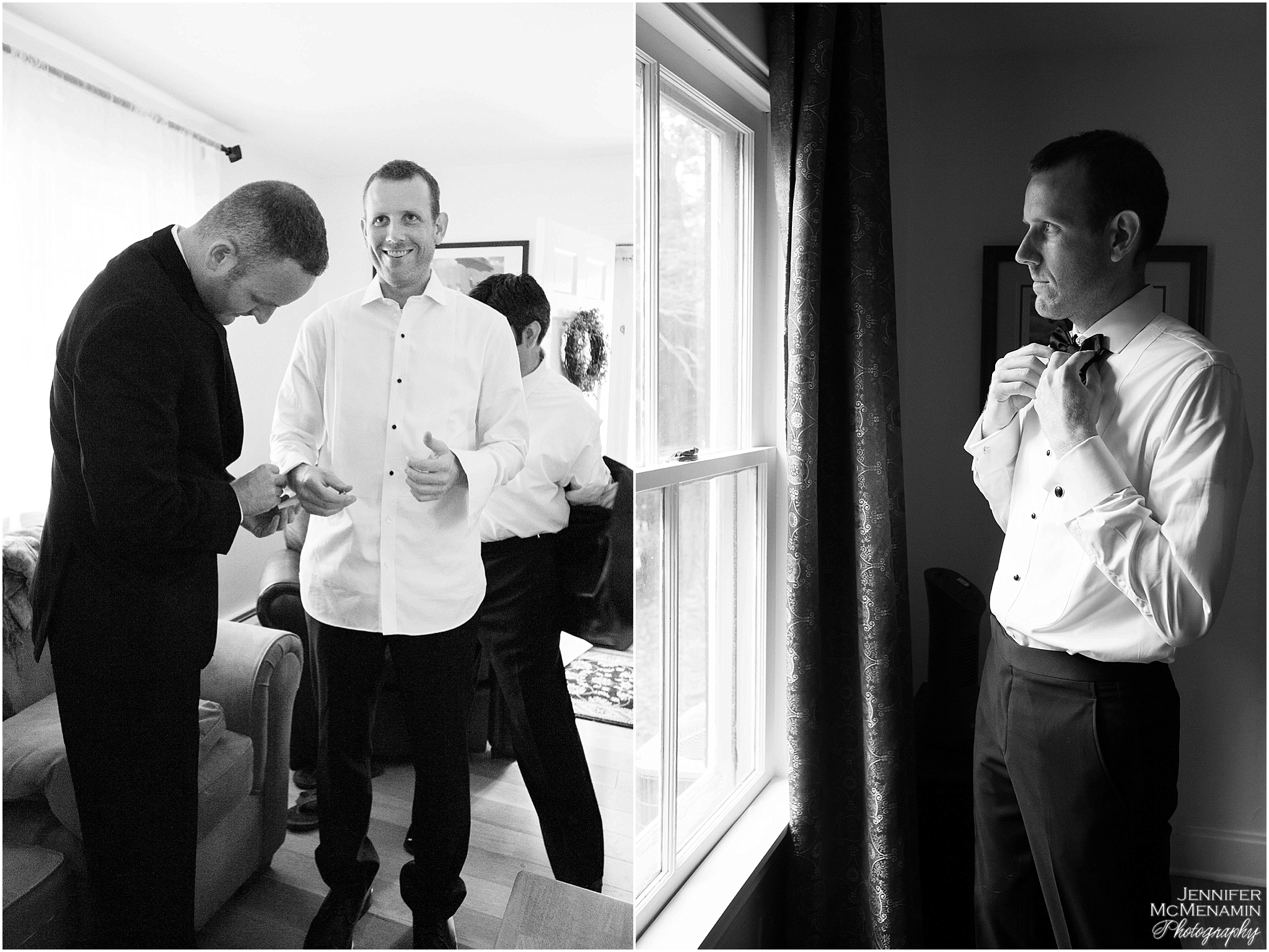 Then, I was off to the house where Libbie, her mother and her bridesmaids were getting ready.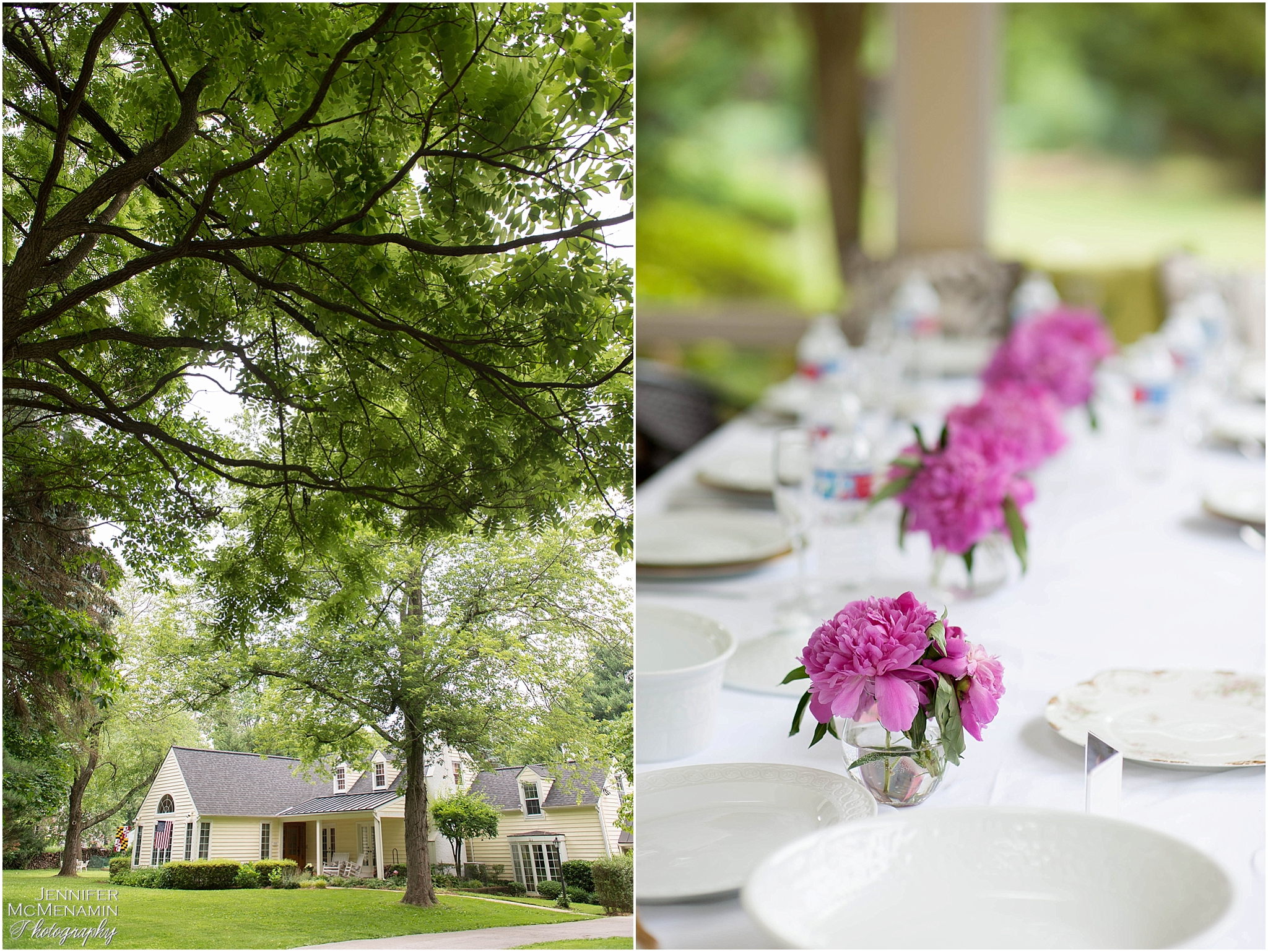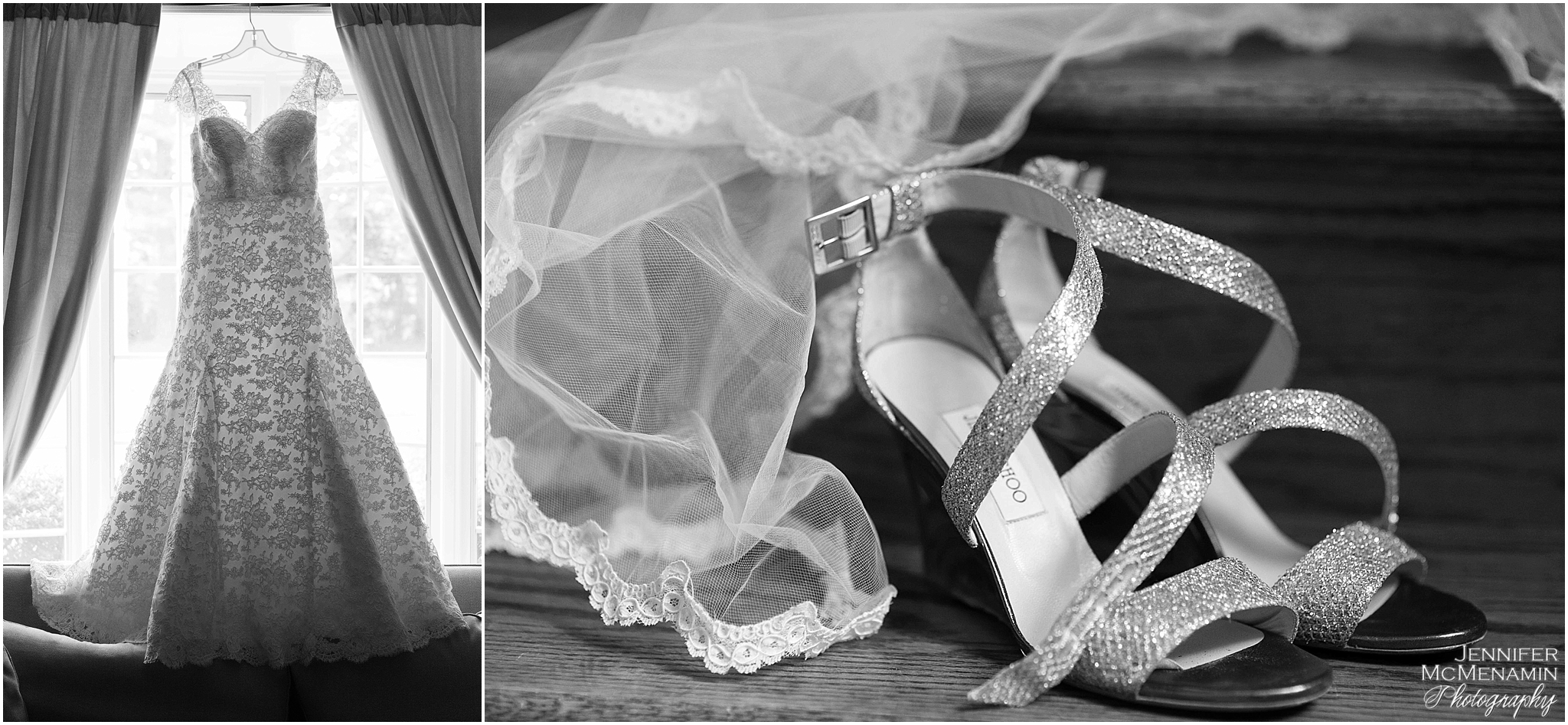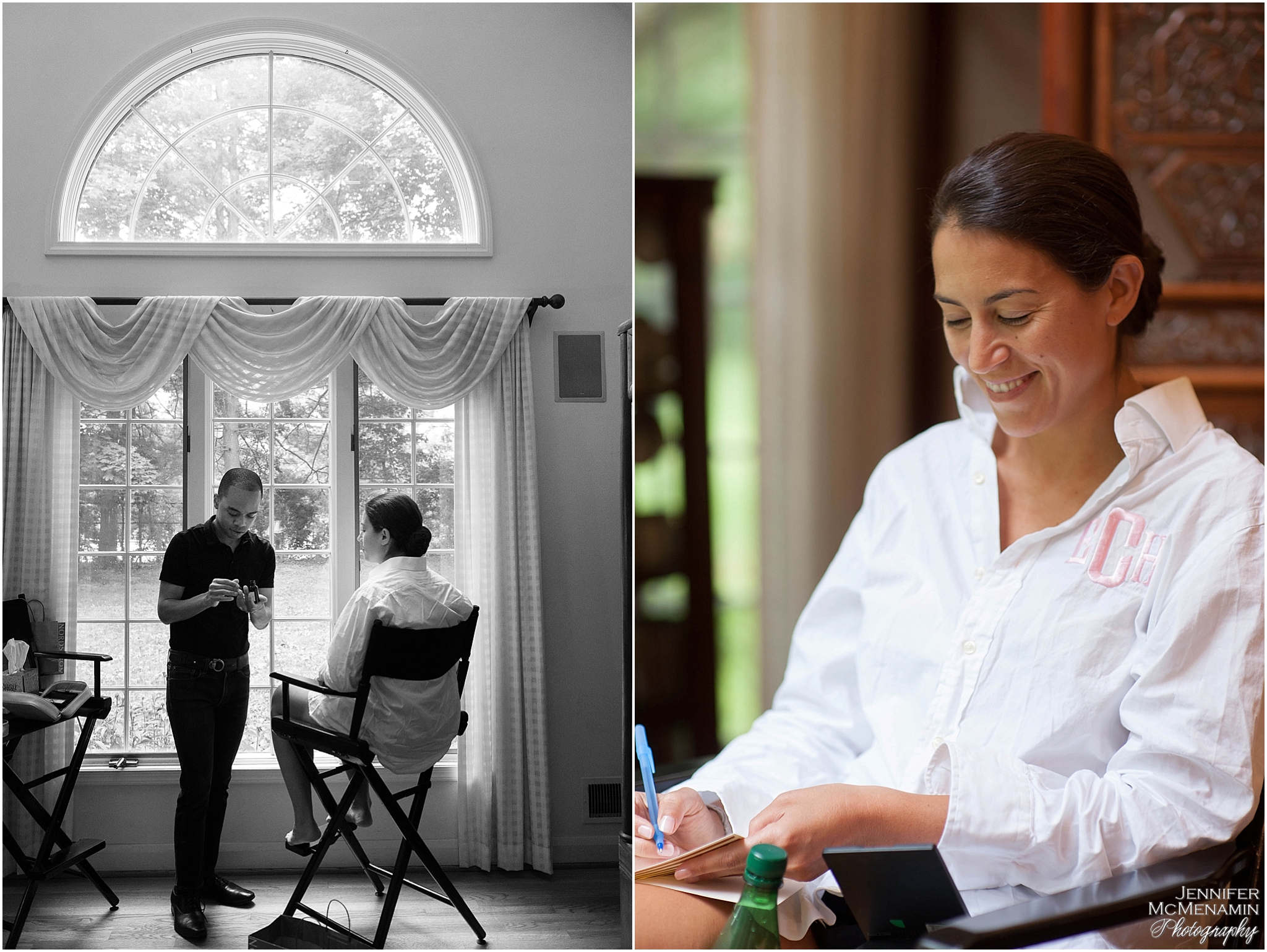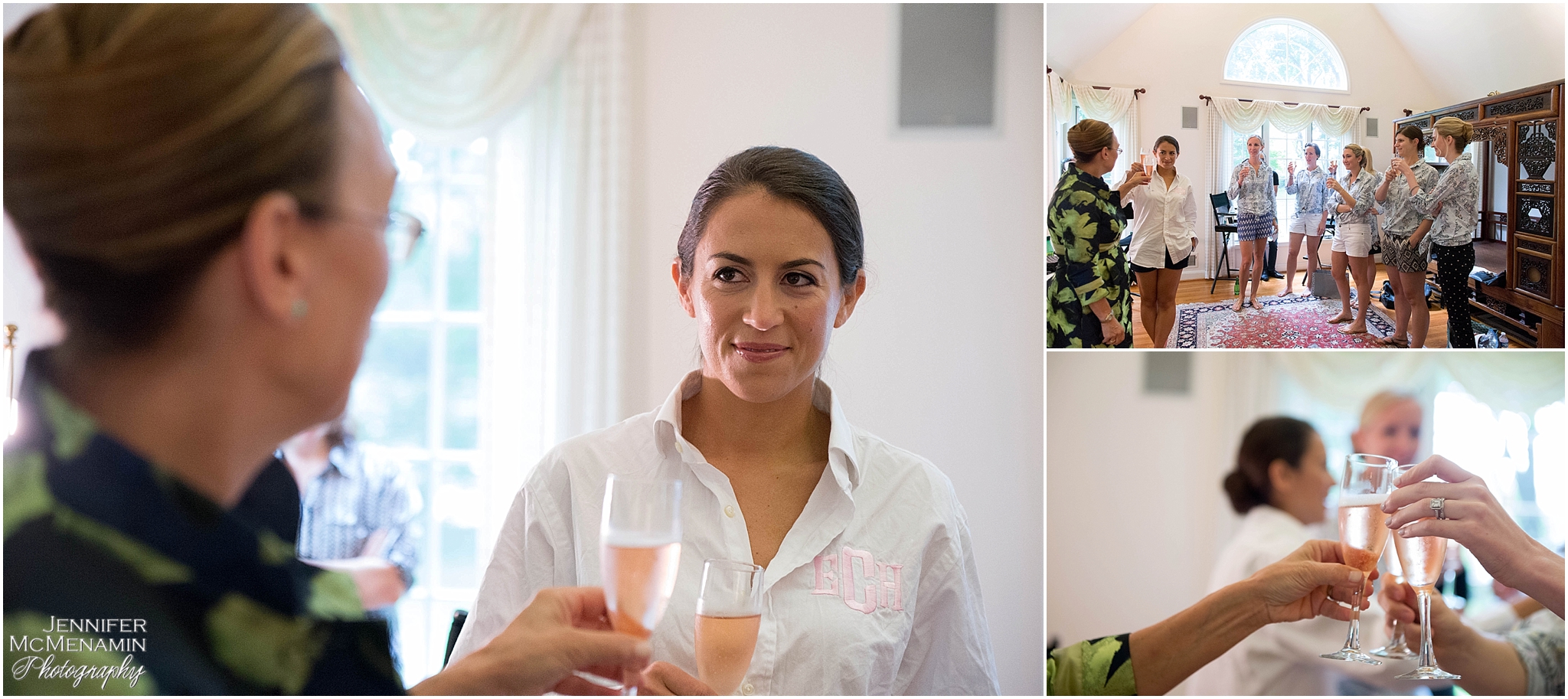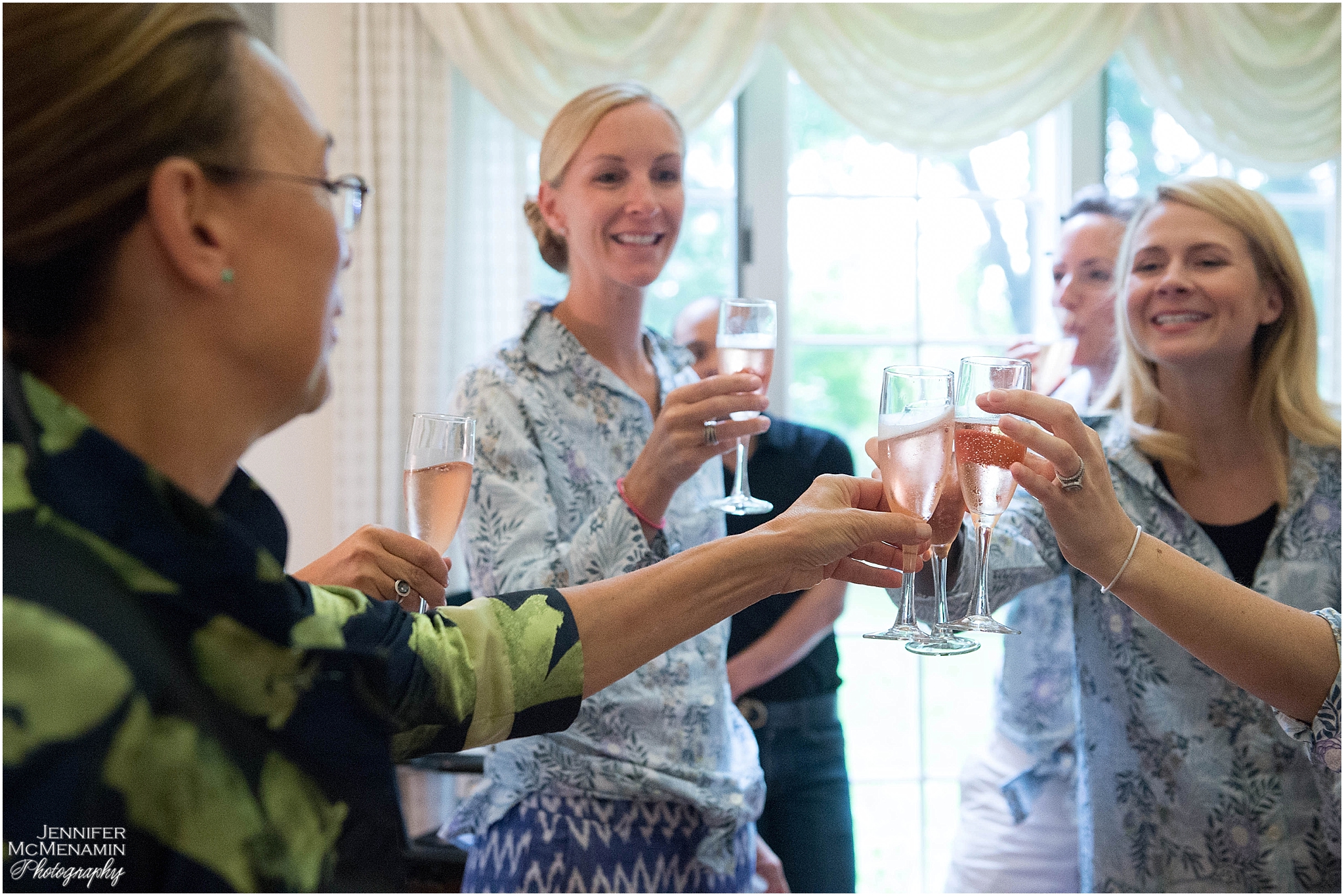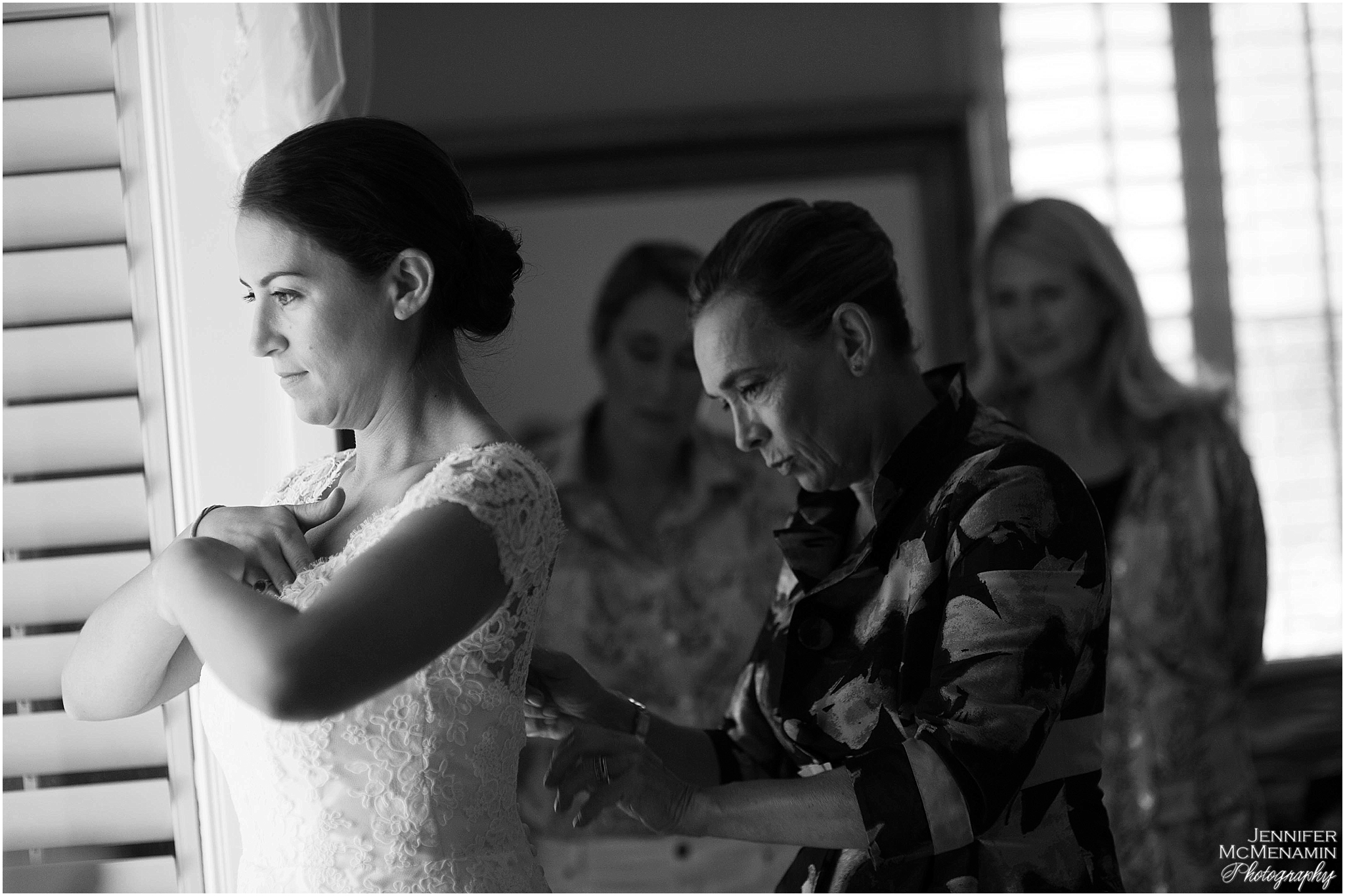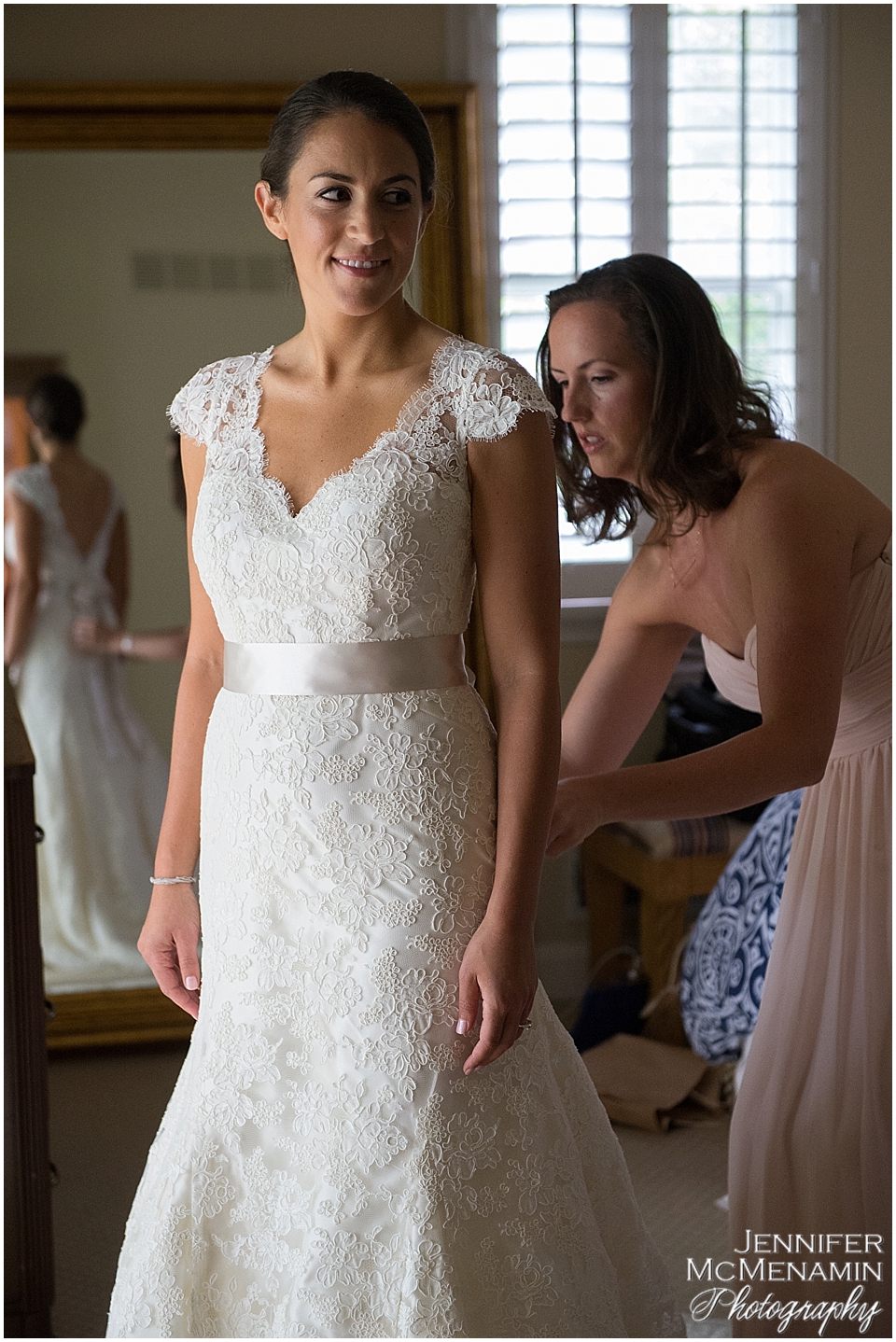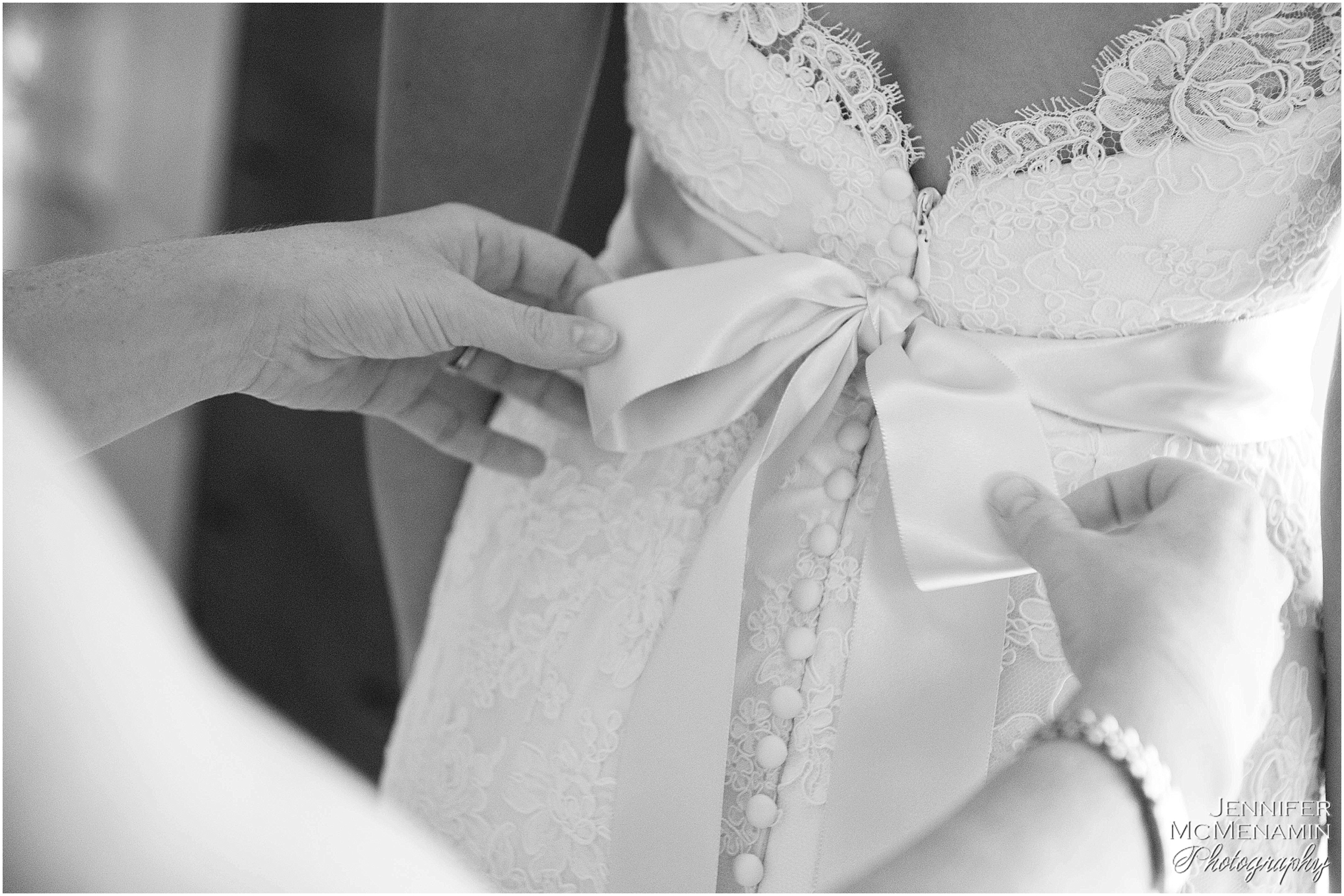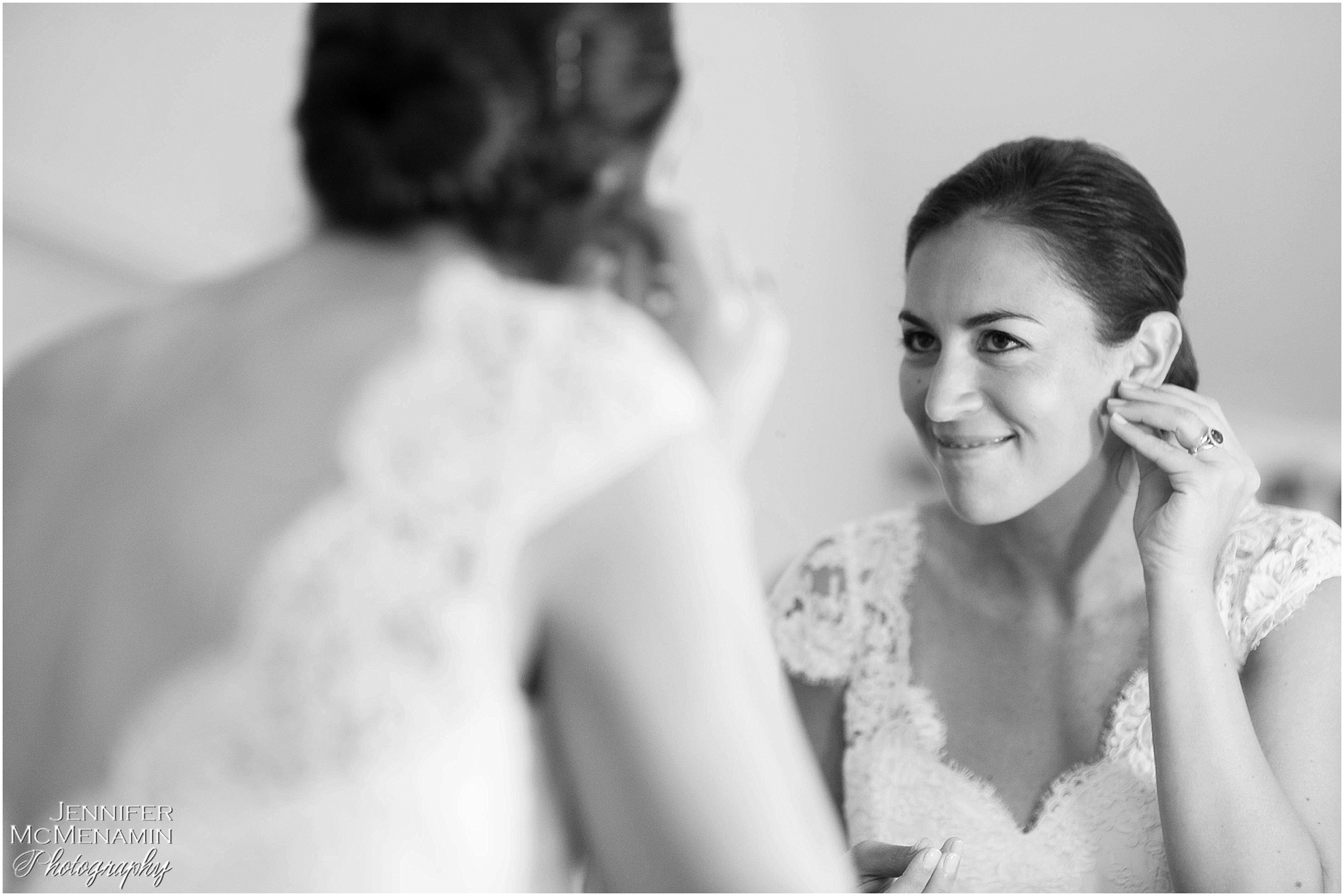 The bride, looking absolutely lovely.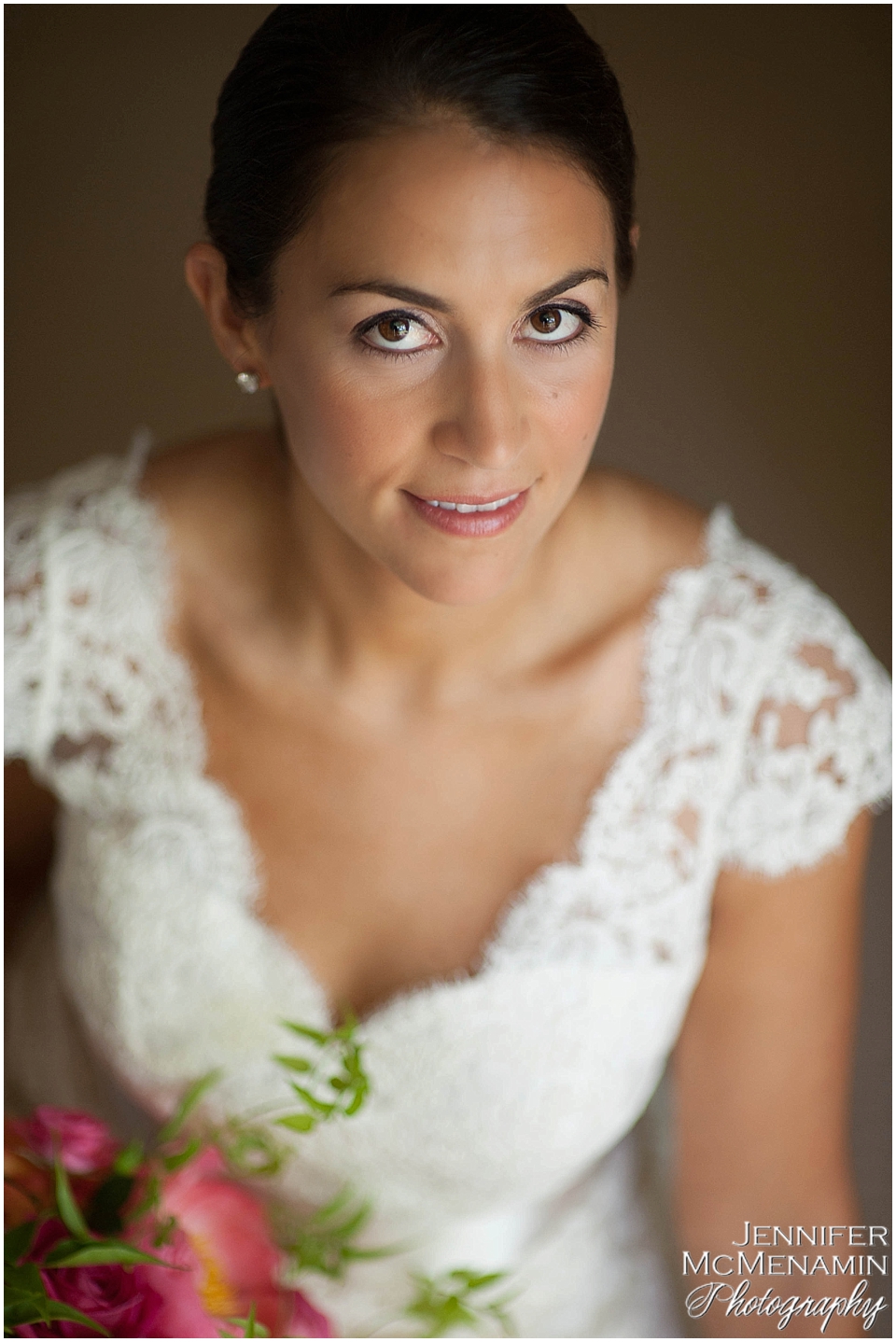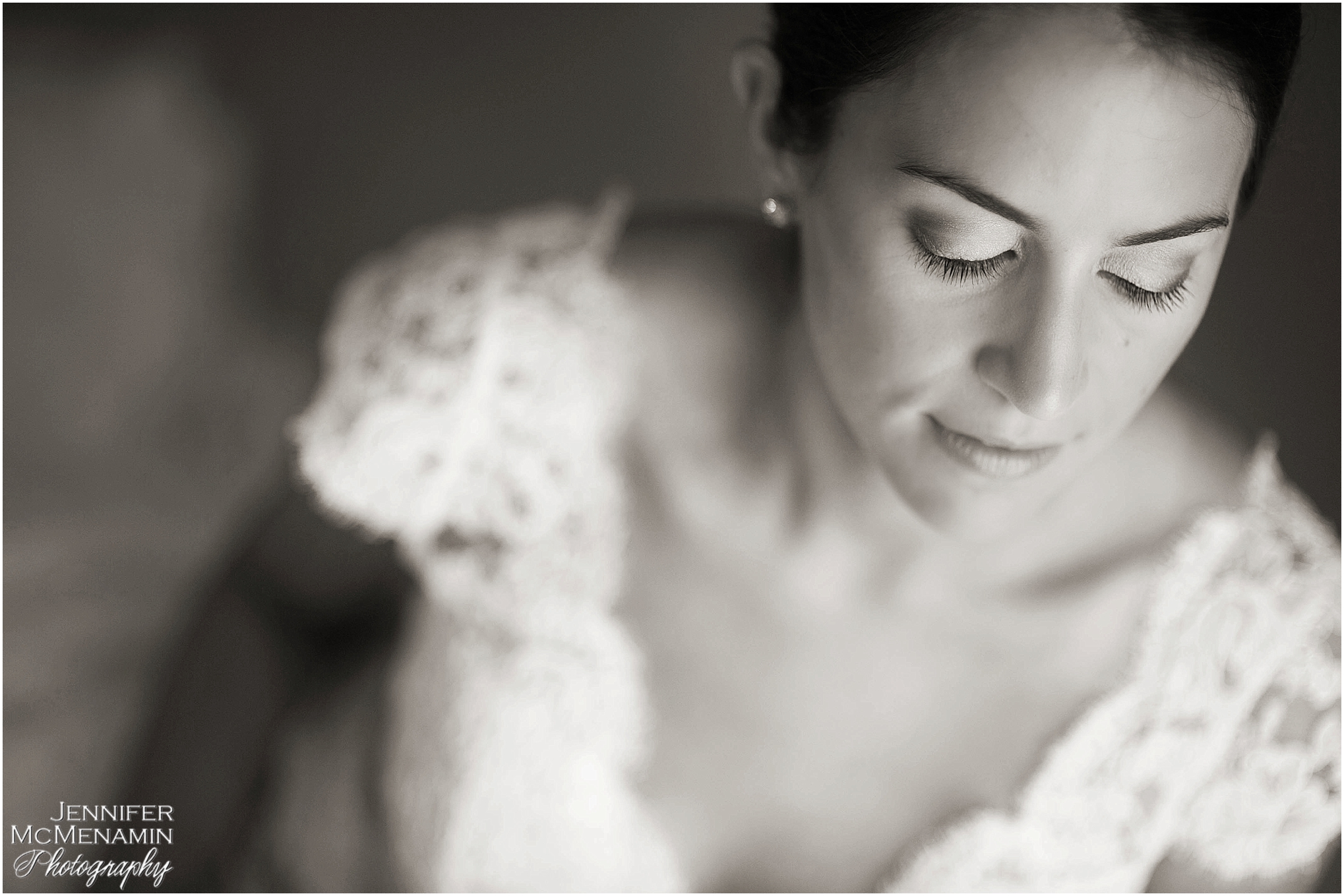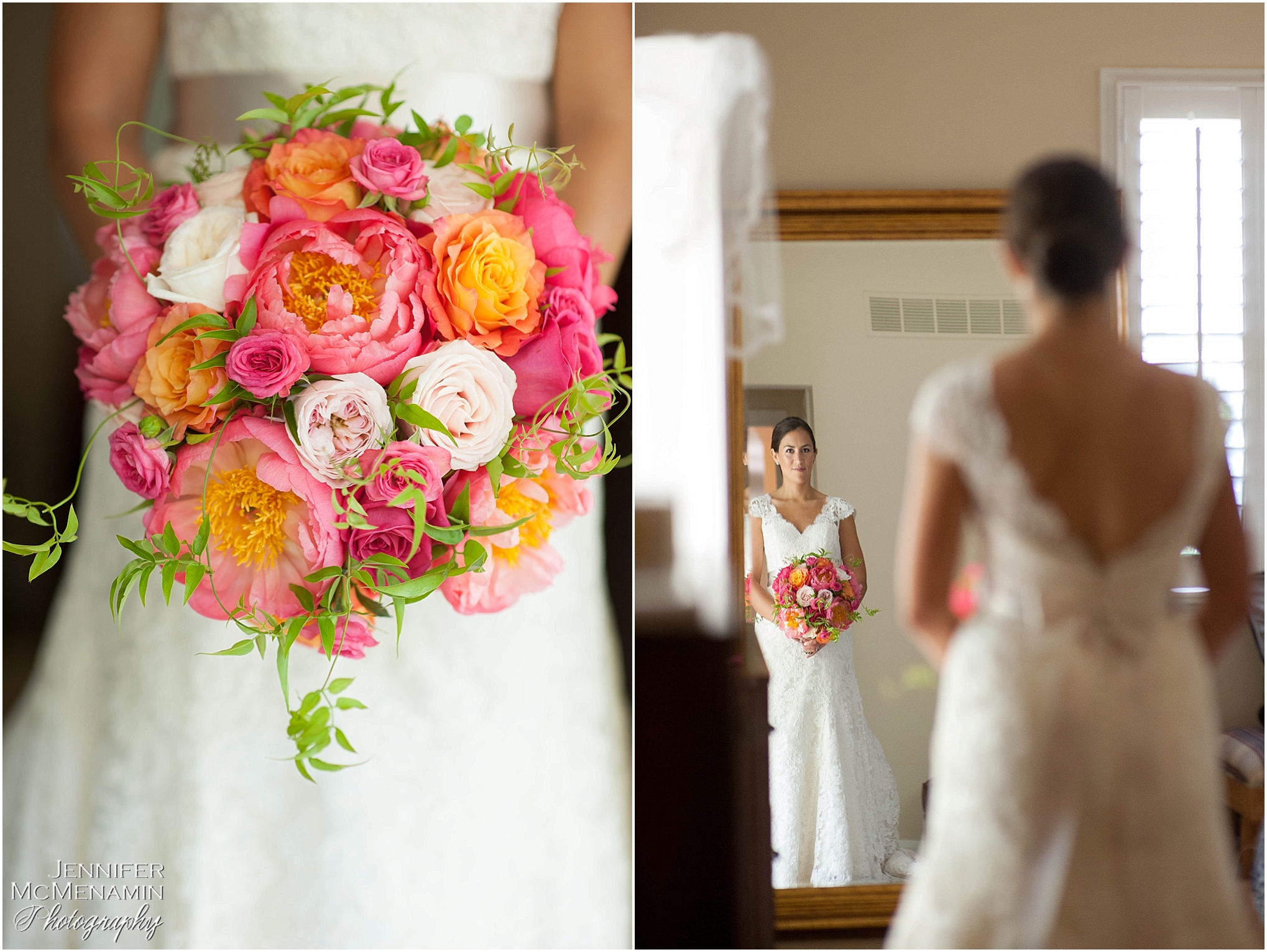 We had absolutely no shortage of beautiful spots for photos on Caves Farm.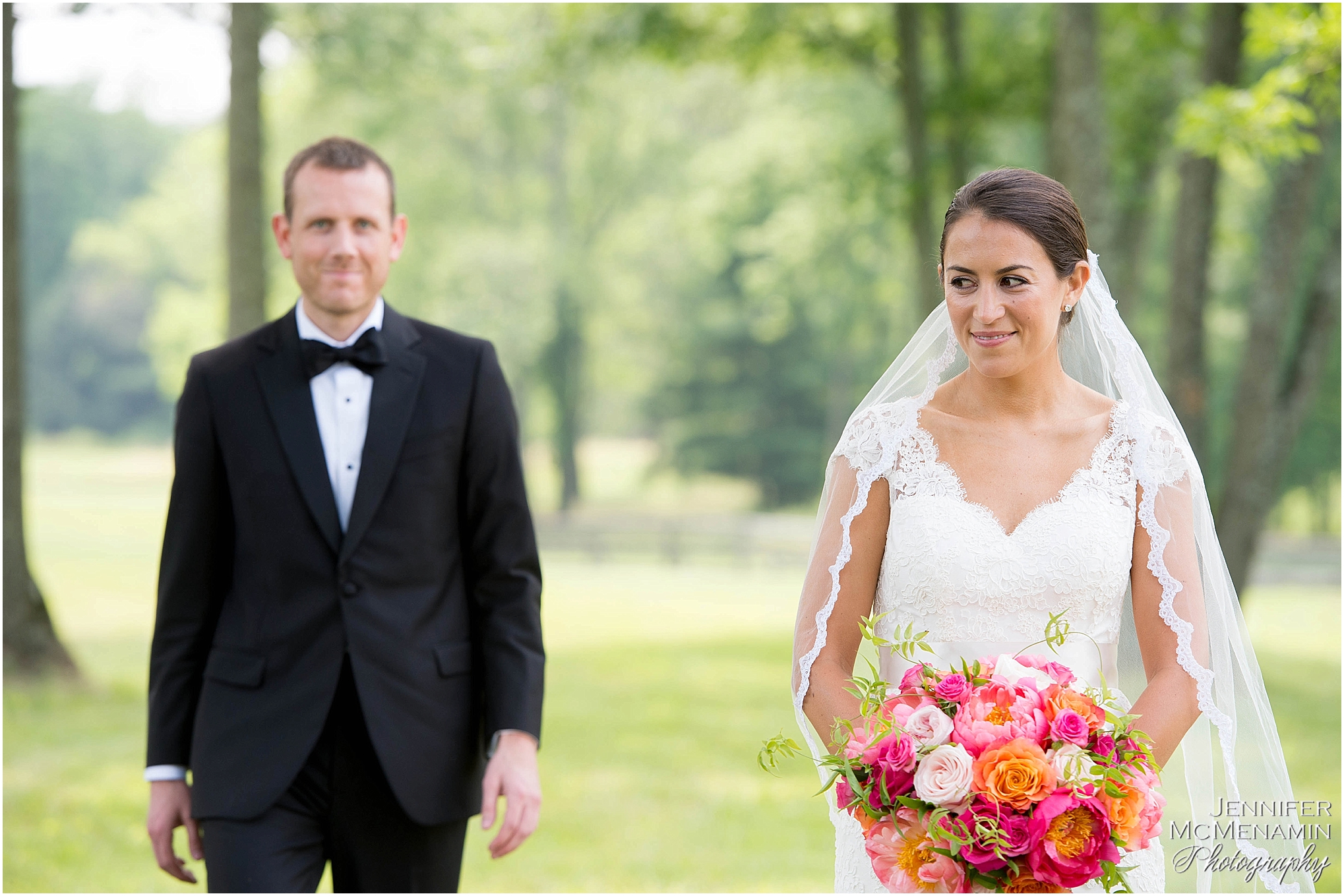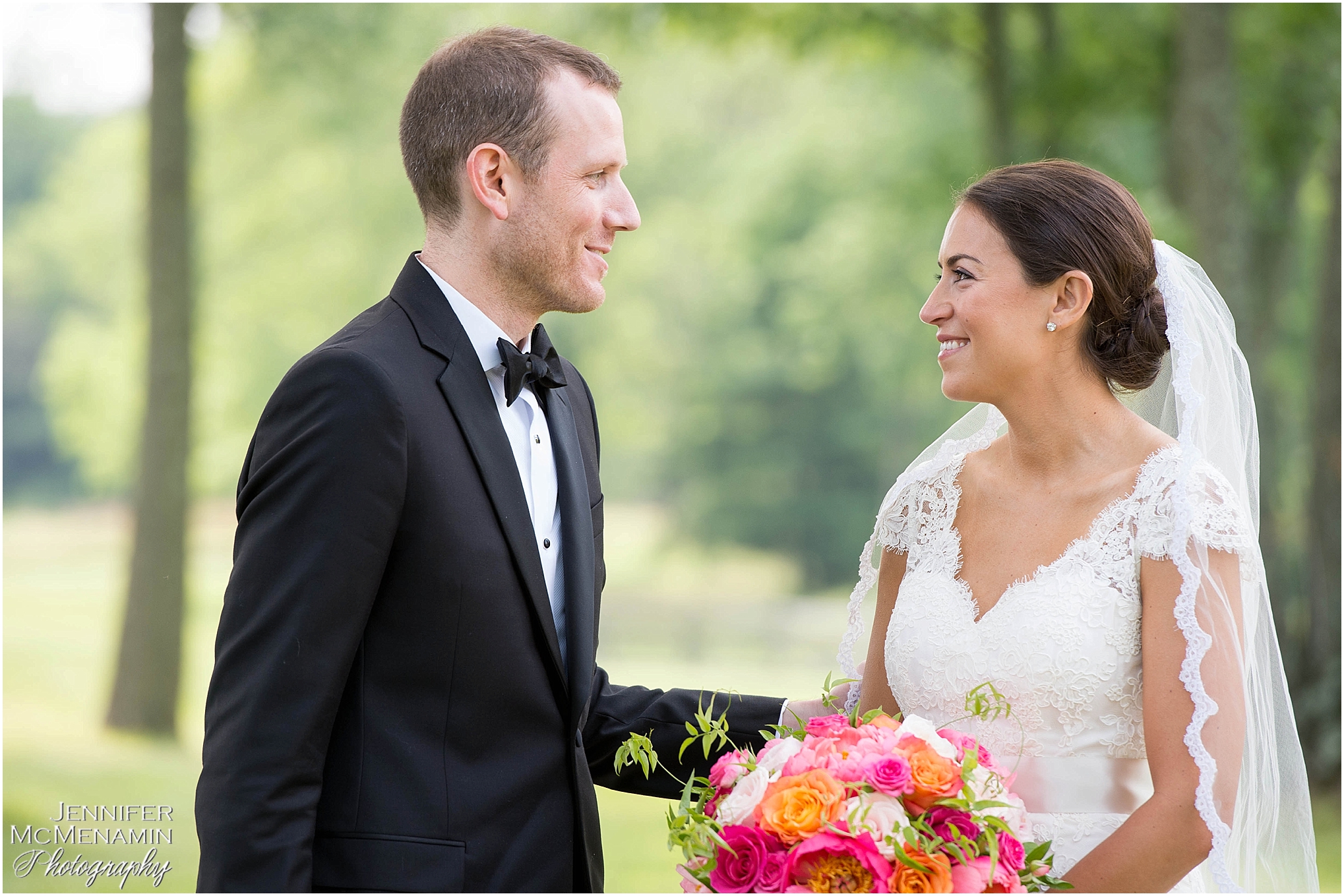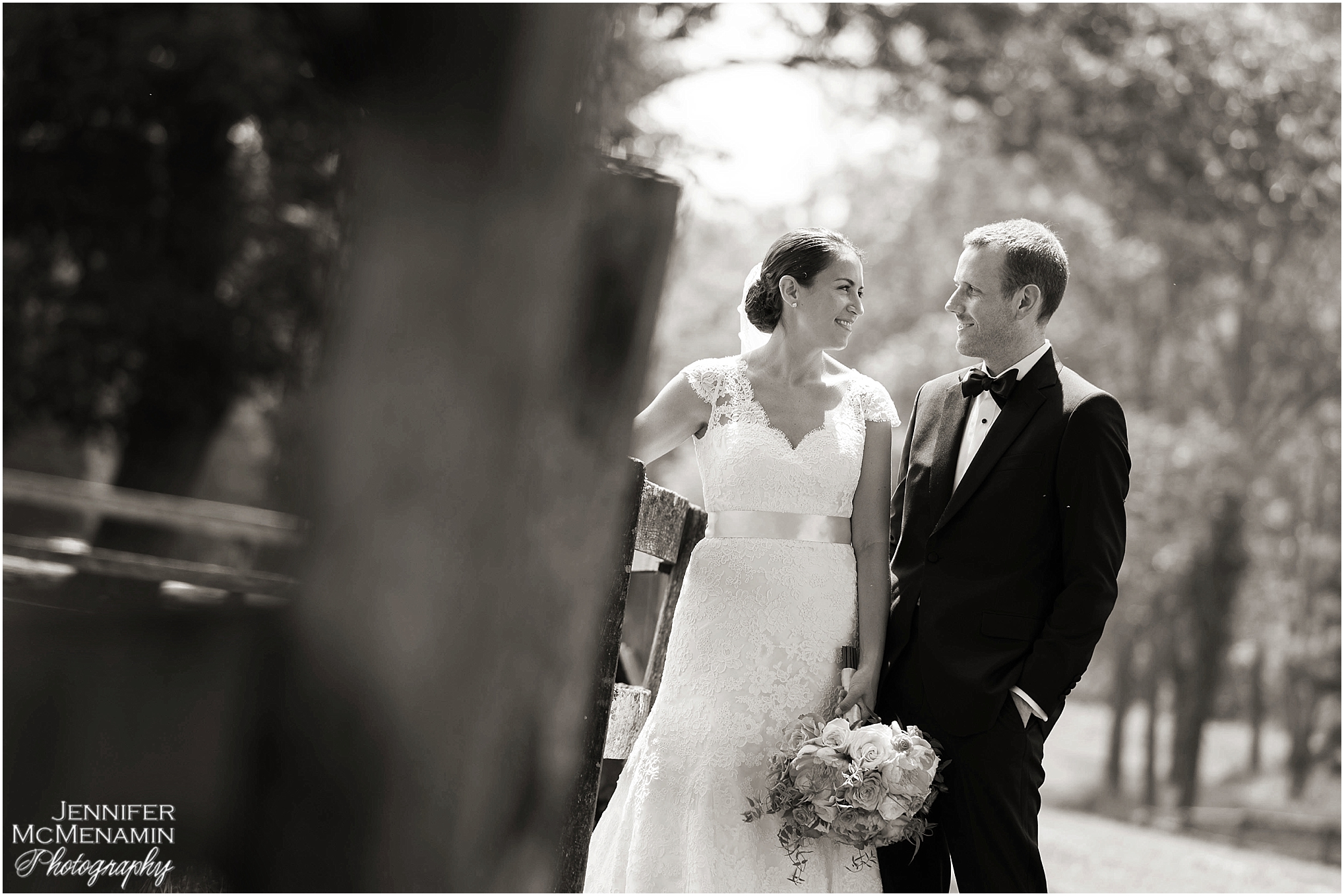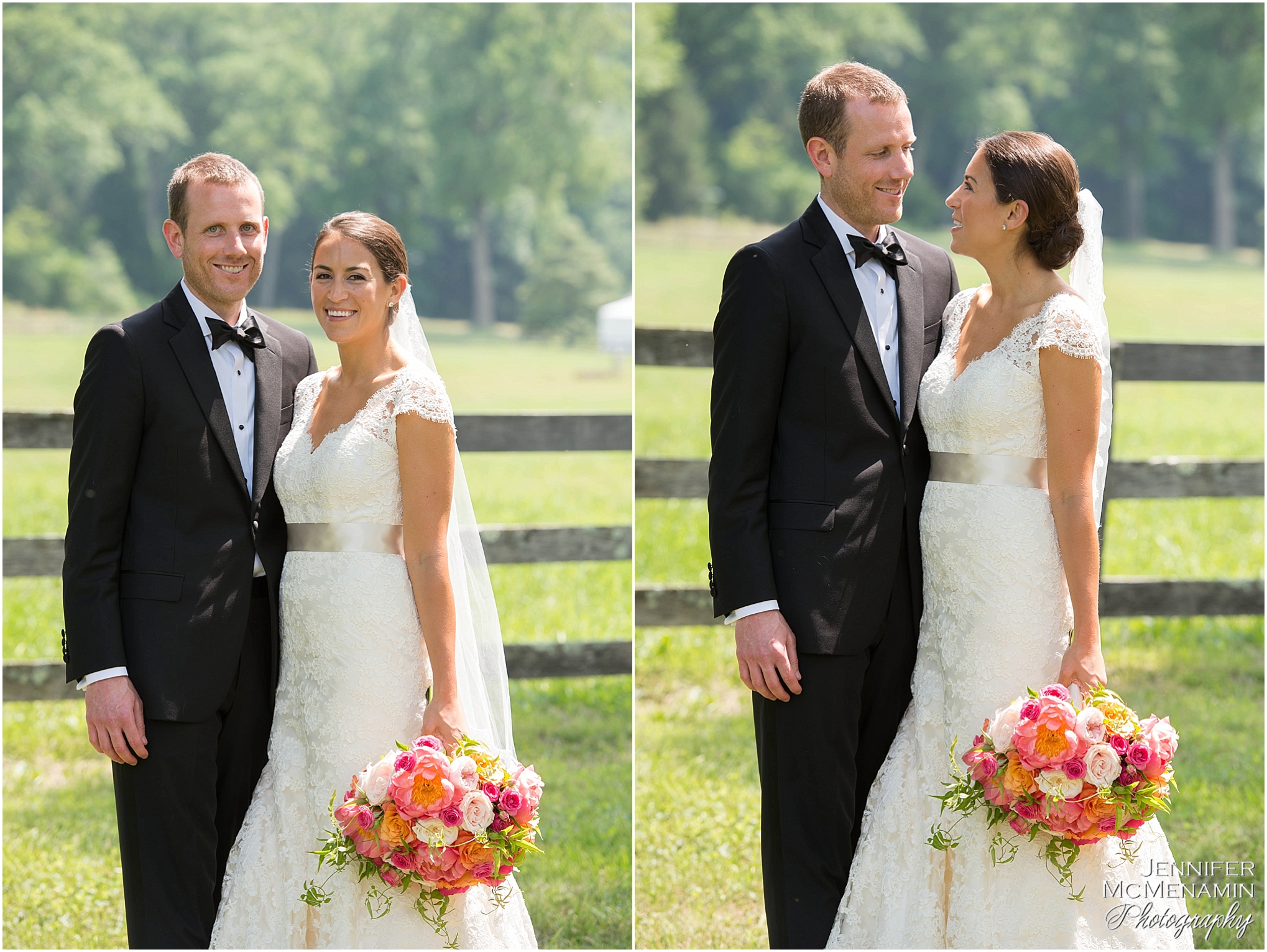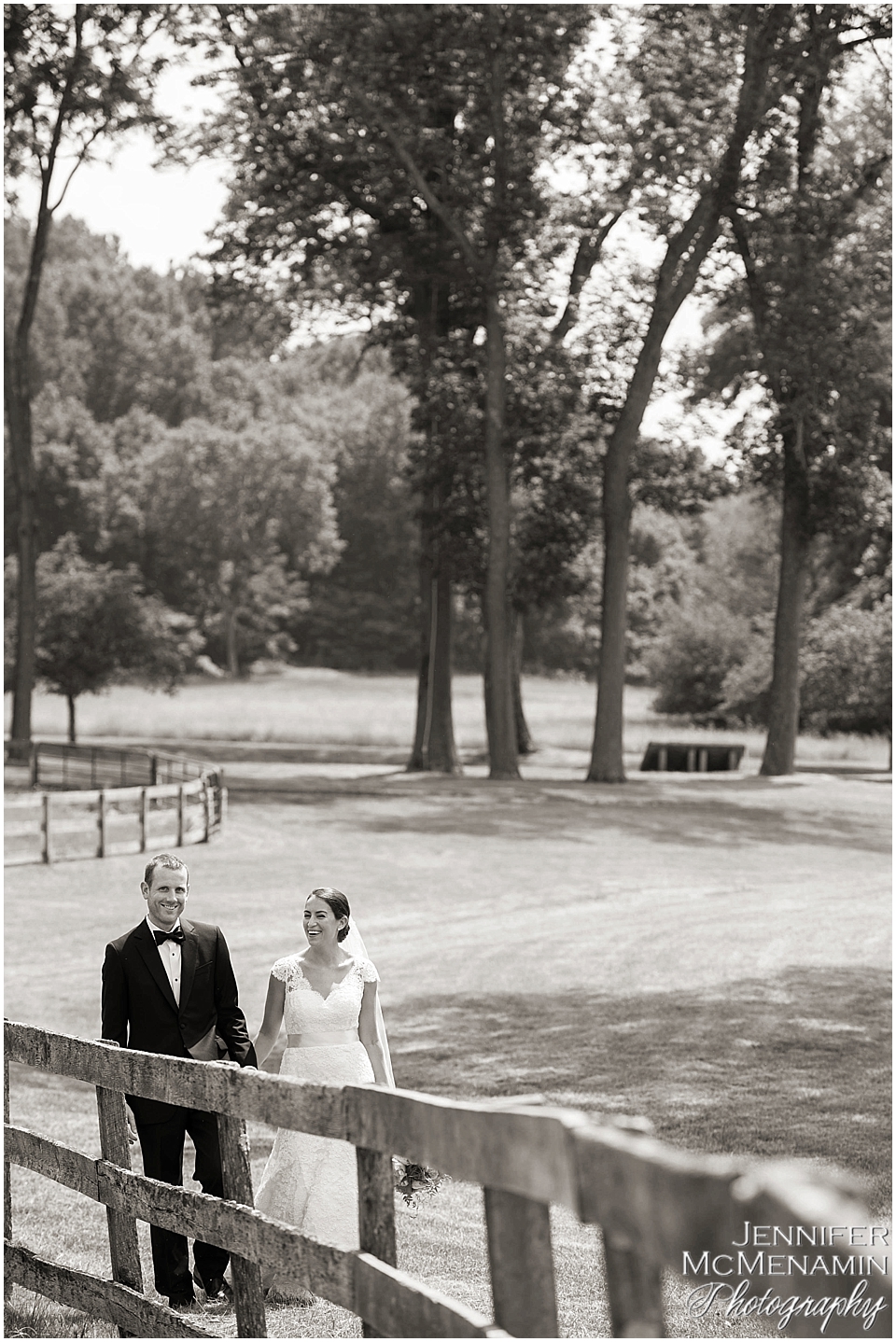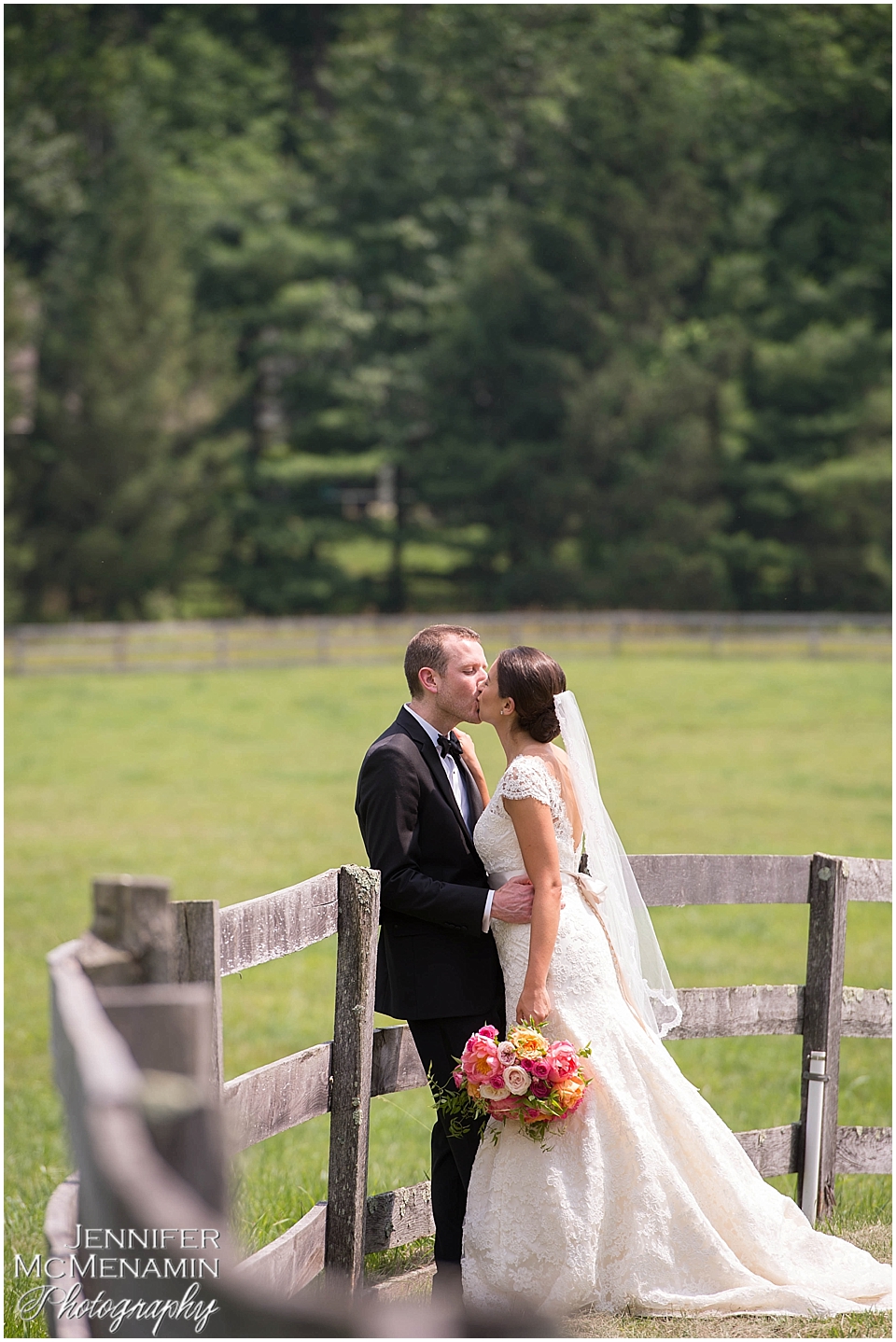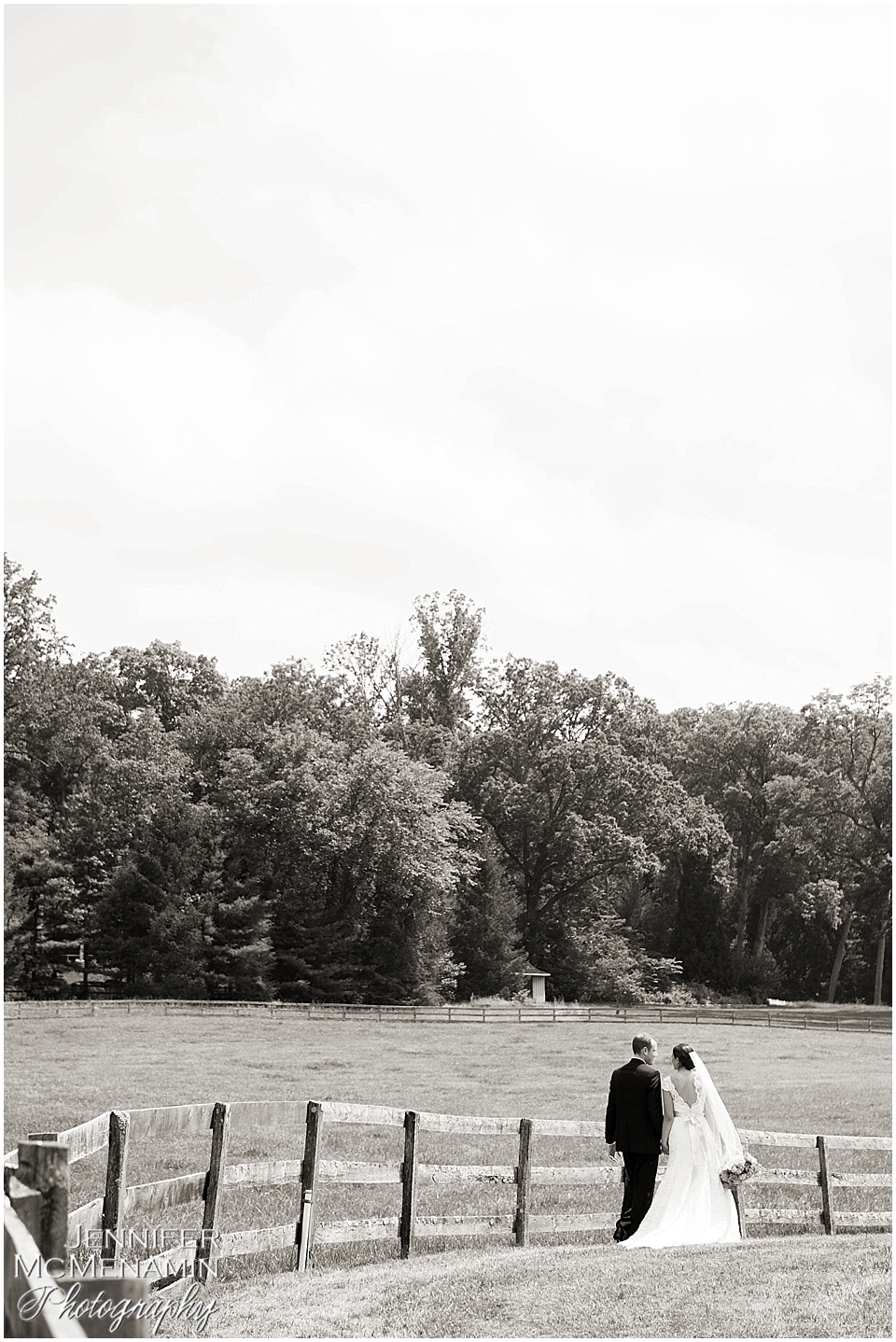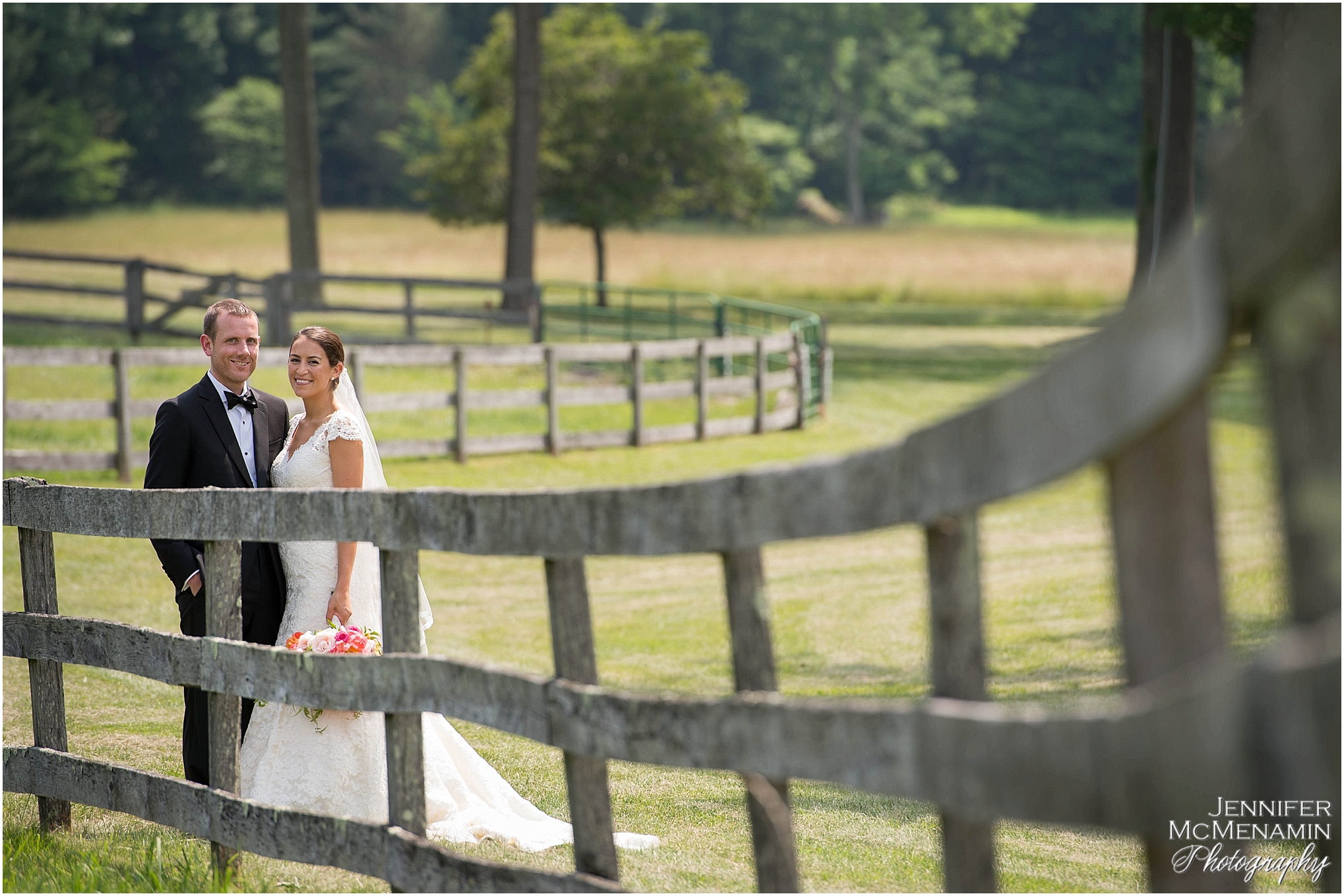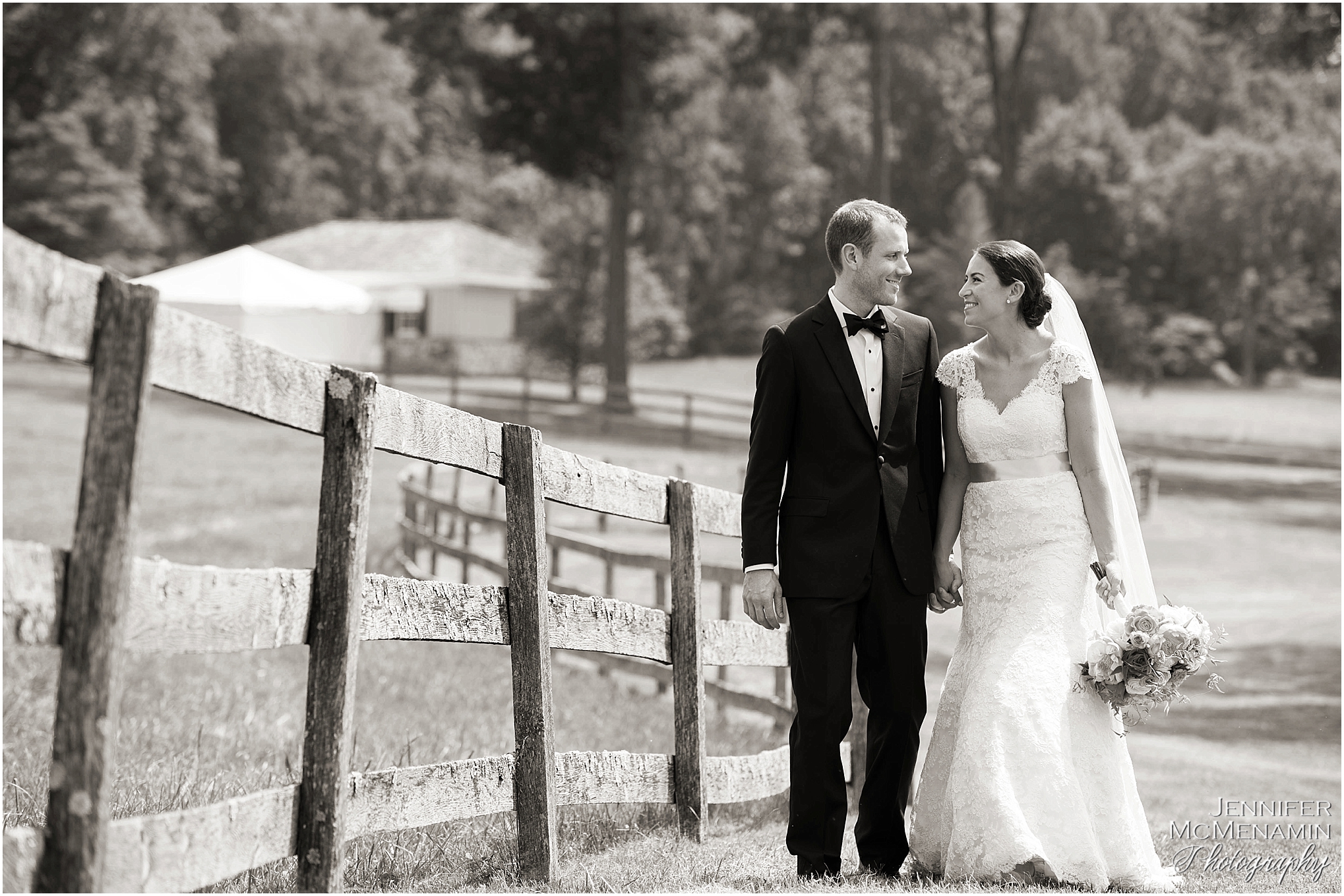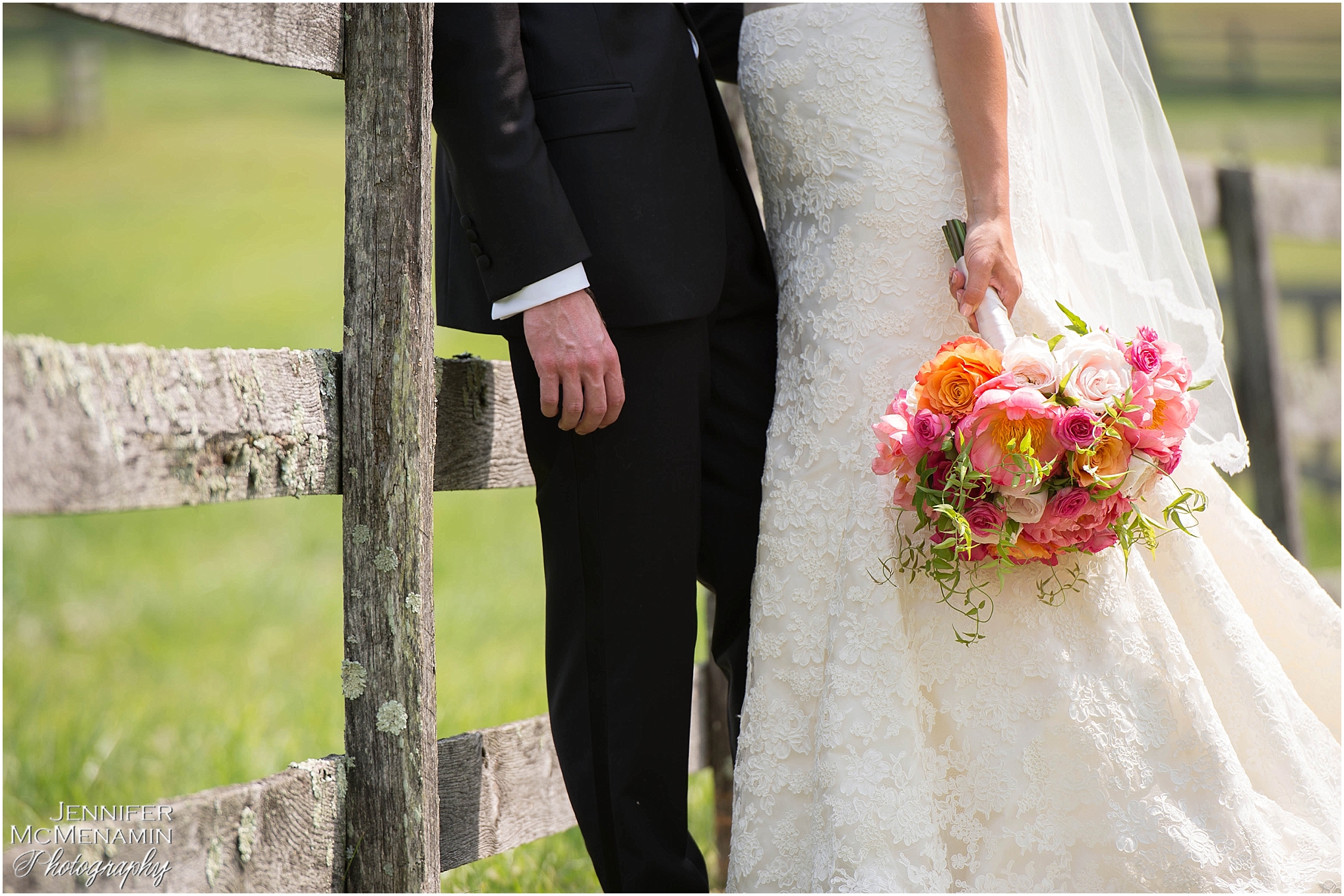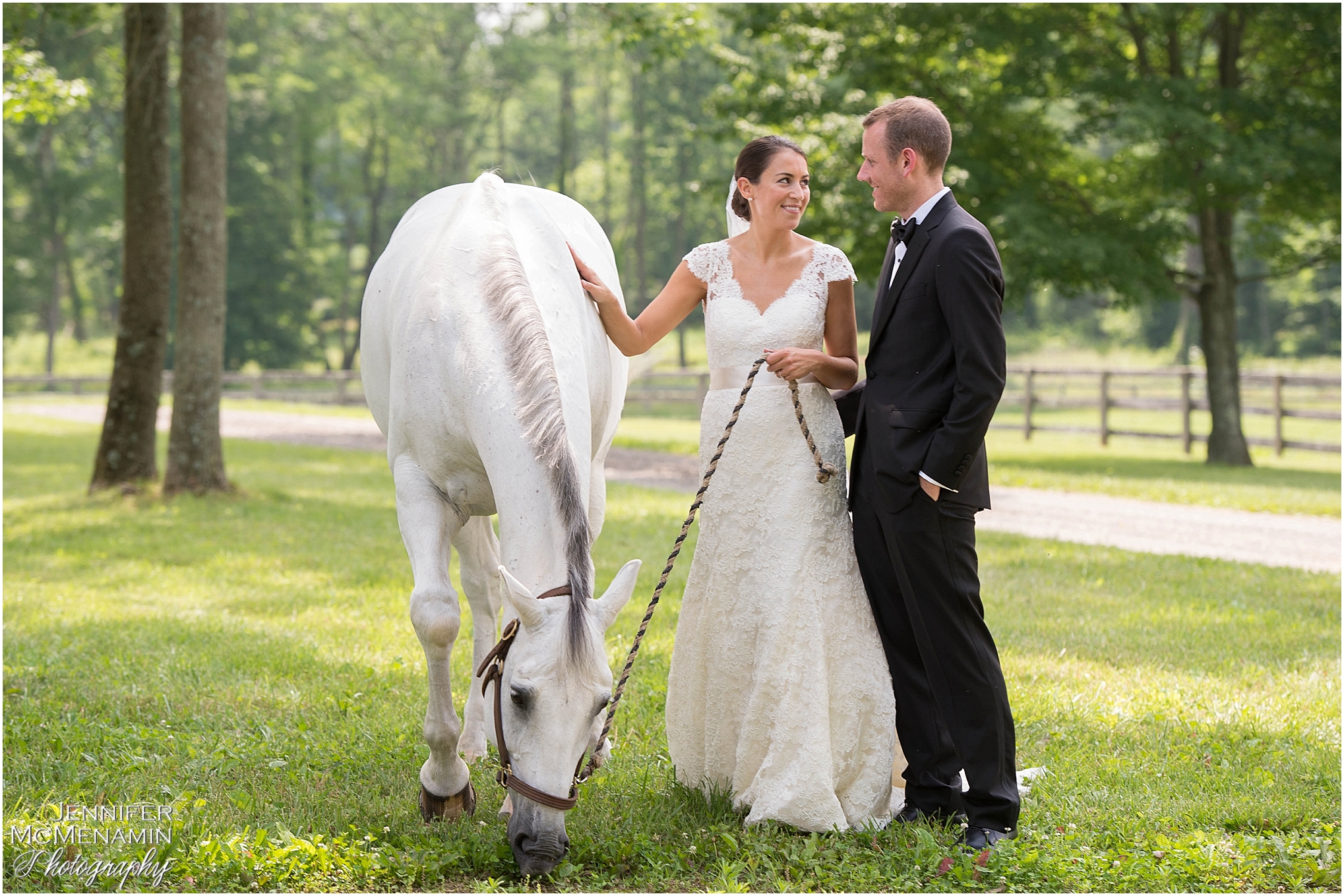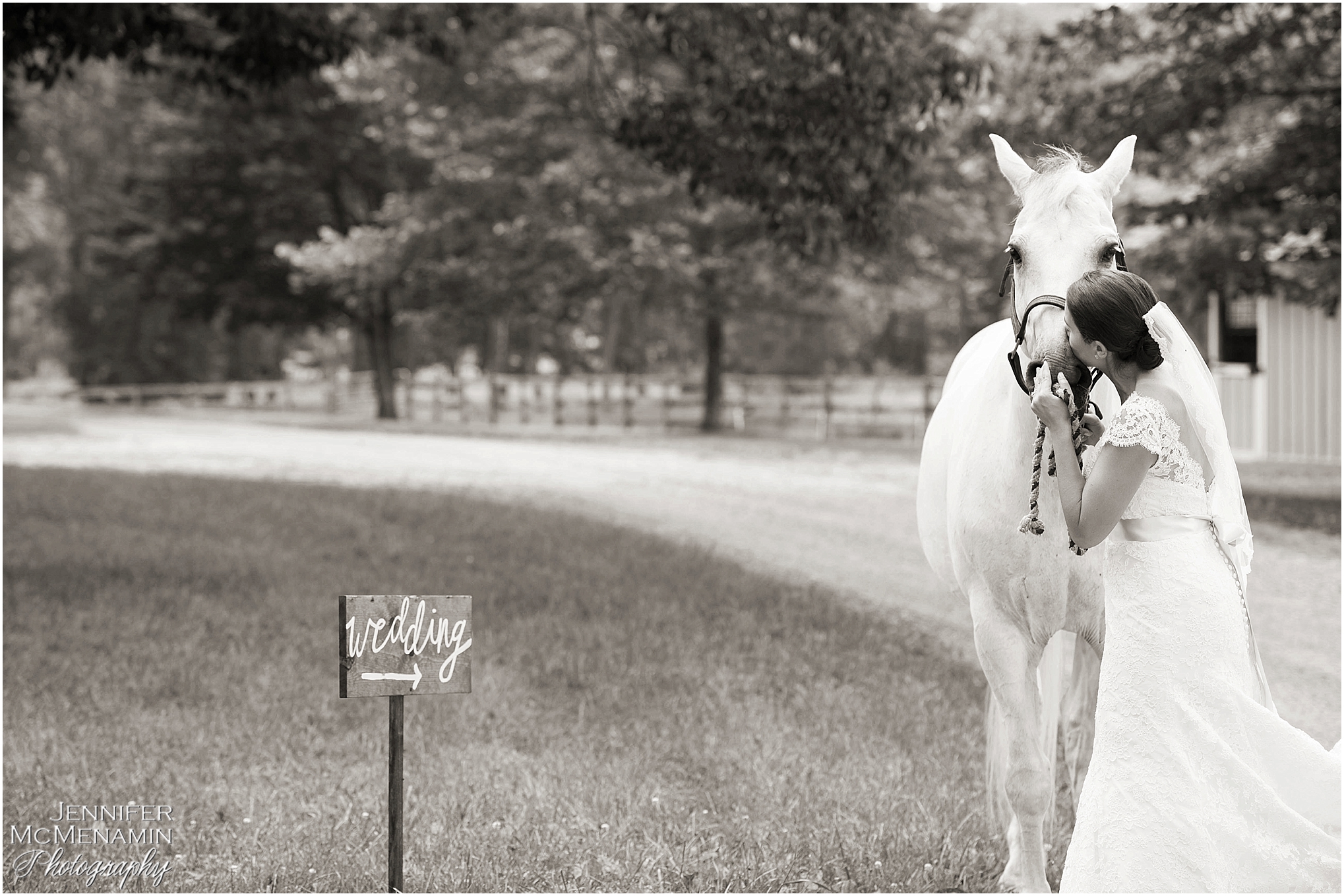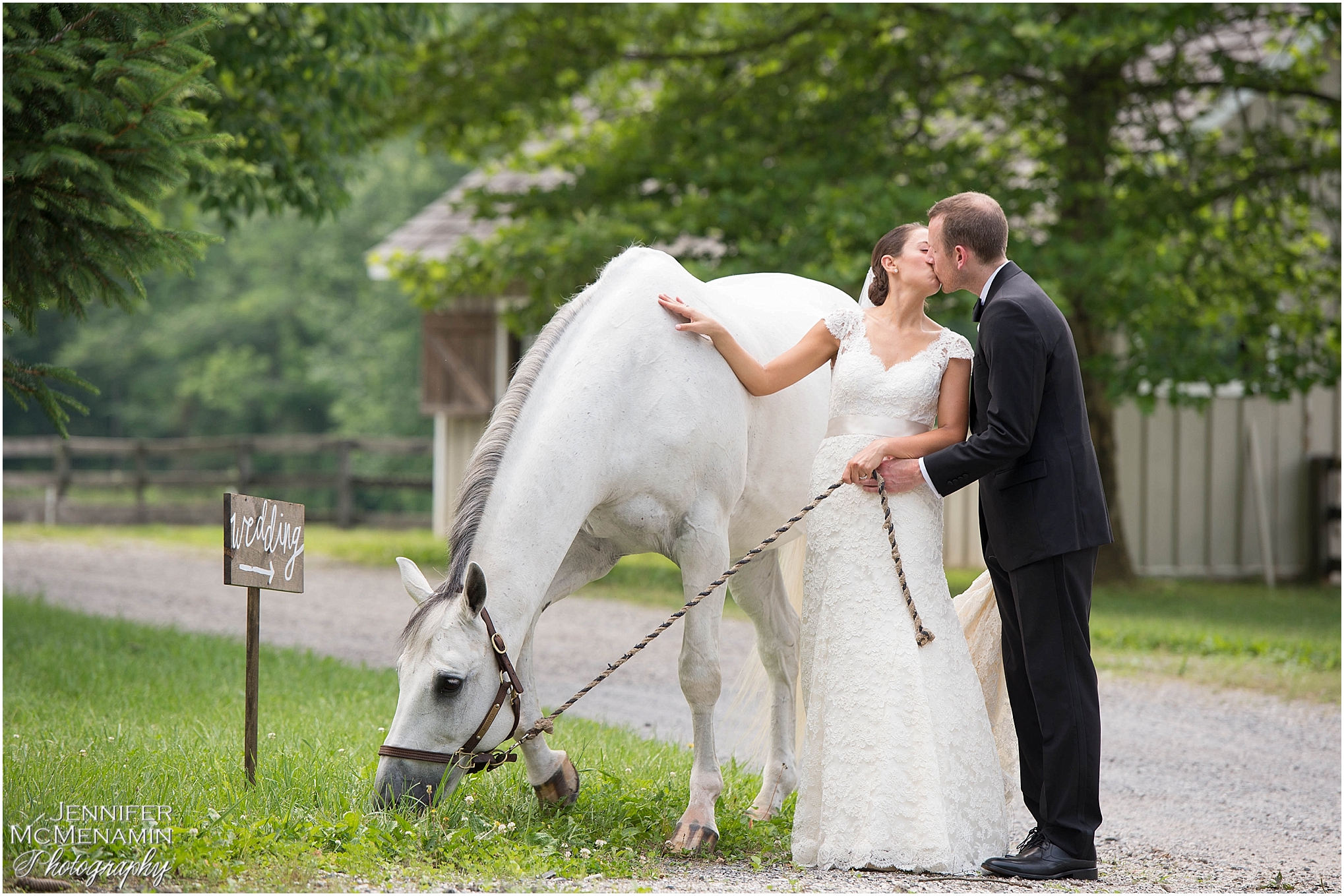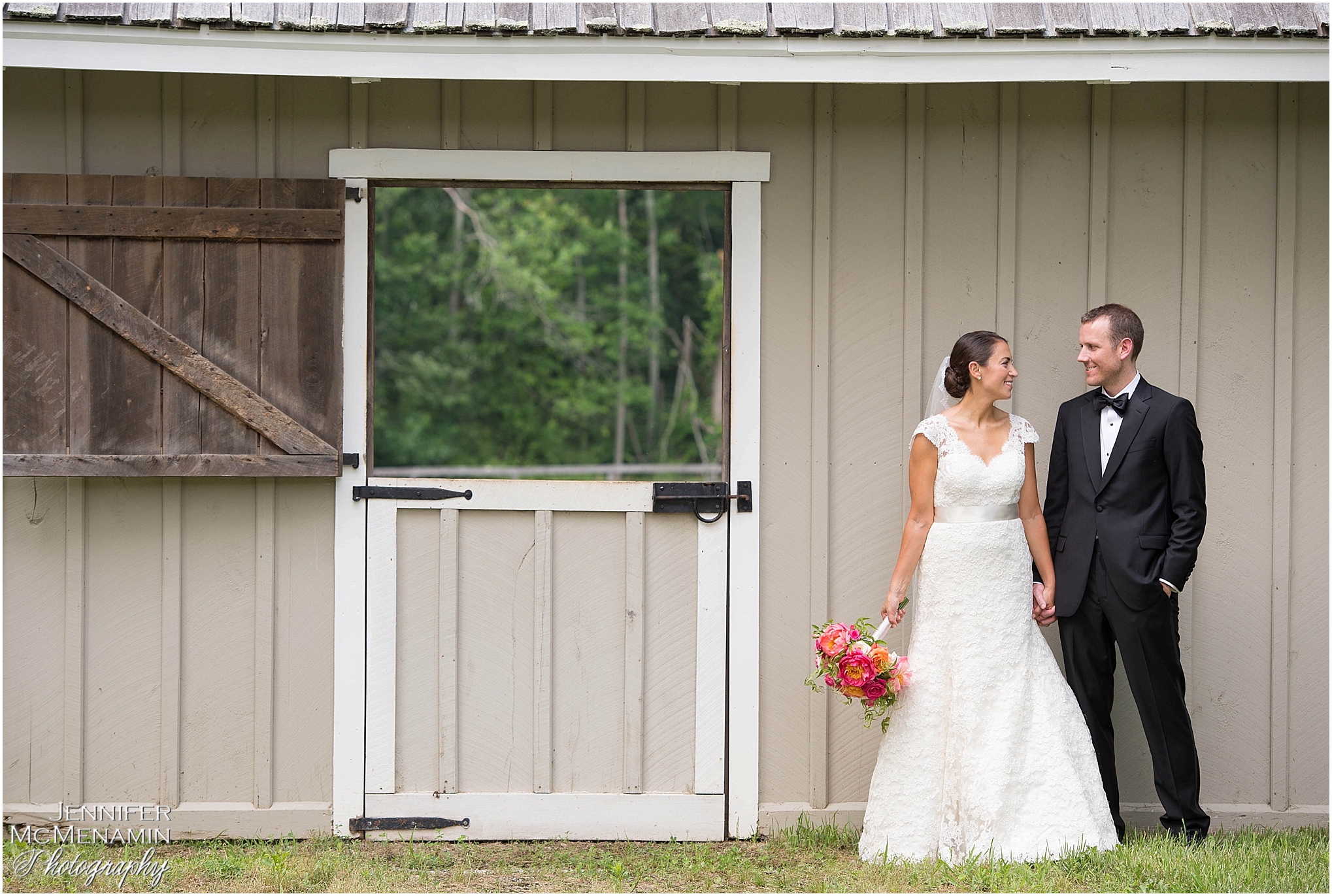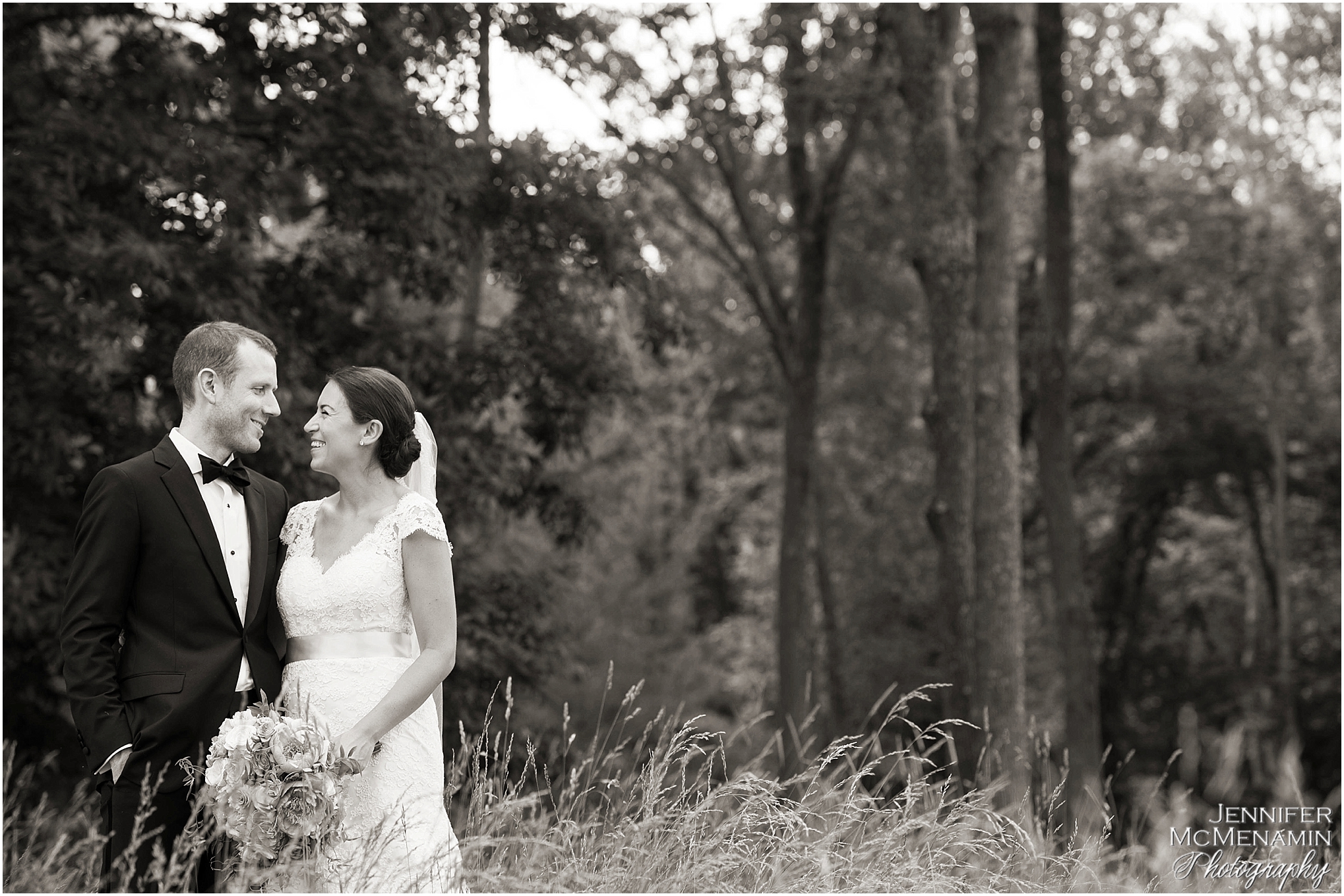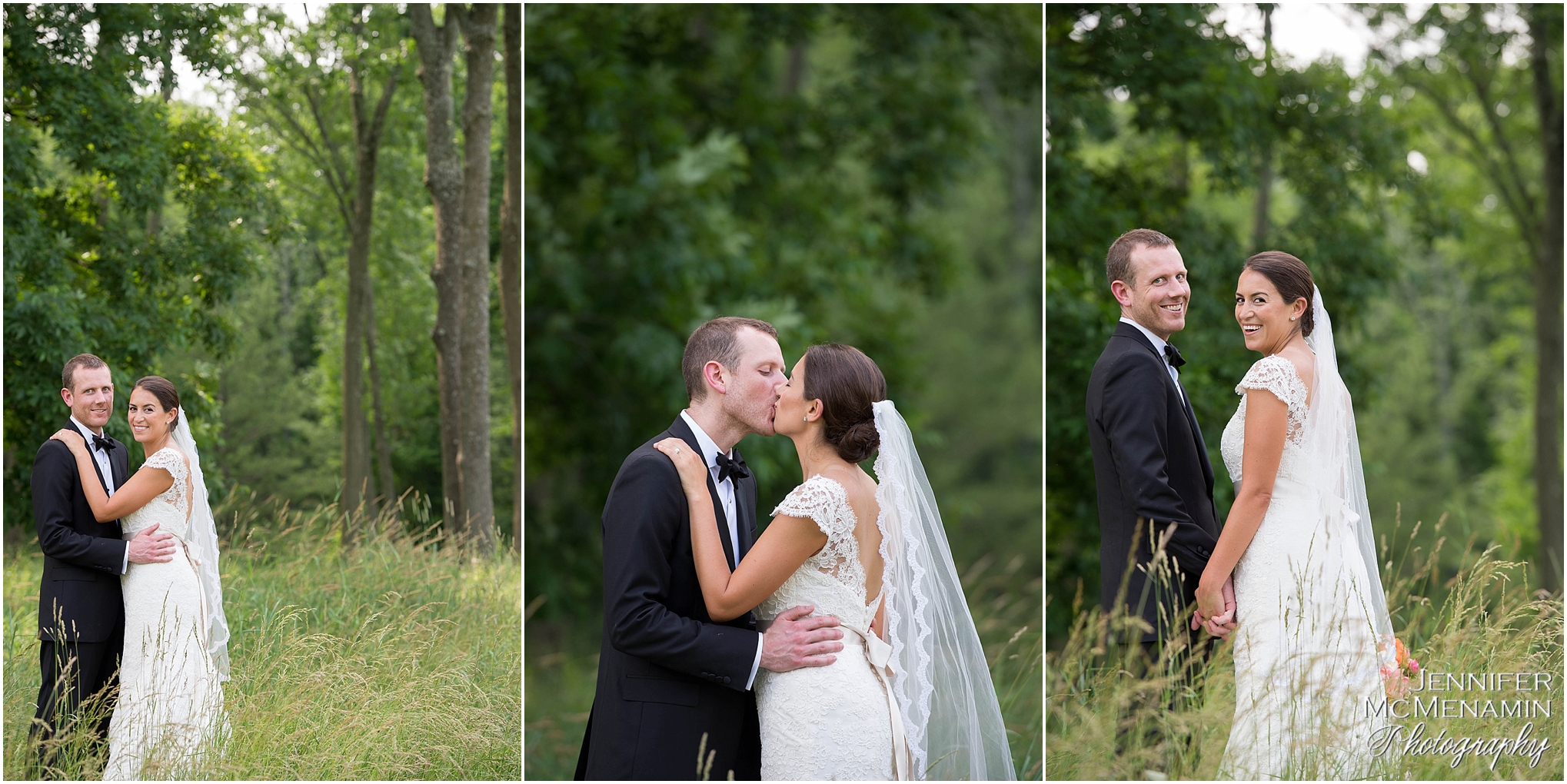 After a few wedding party photos and some quick, efficient family photos and an epically wonderful couple of shots of the couple with all 17 children in the wedding party, it was time to get married!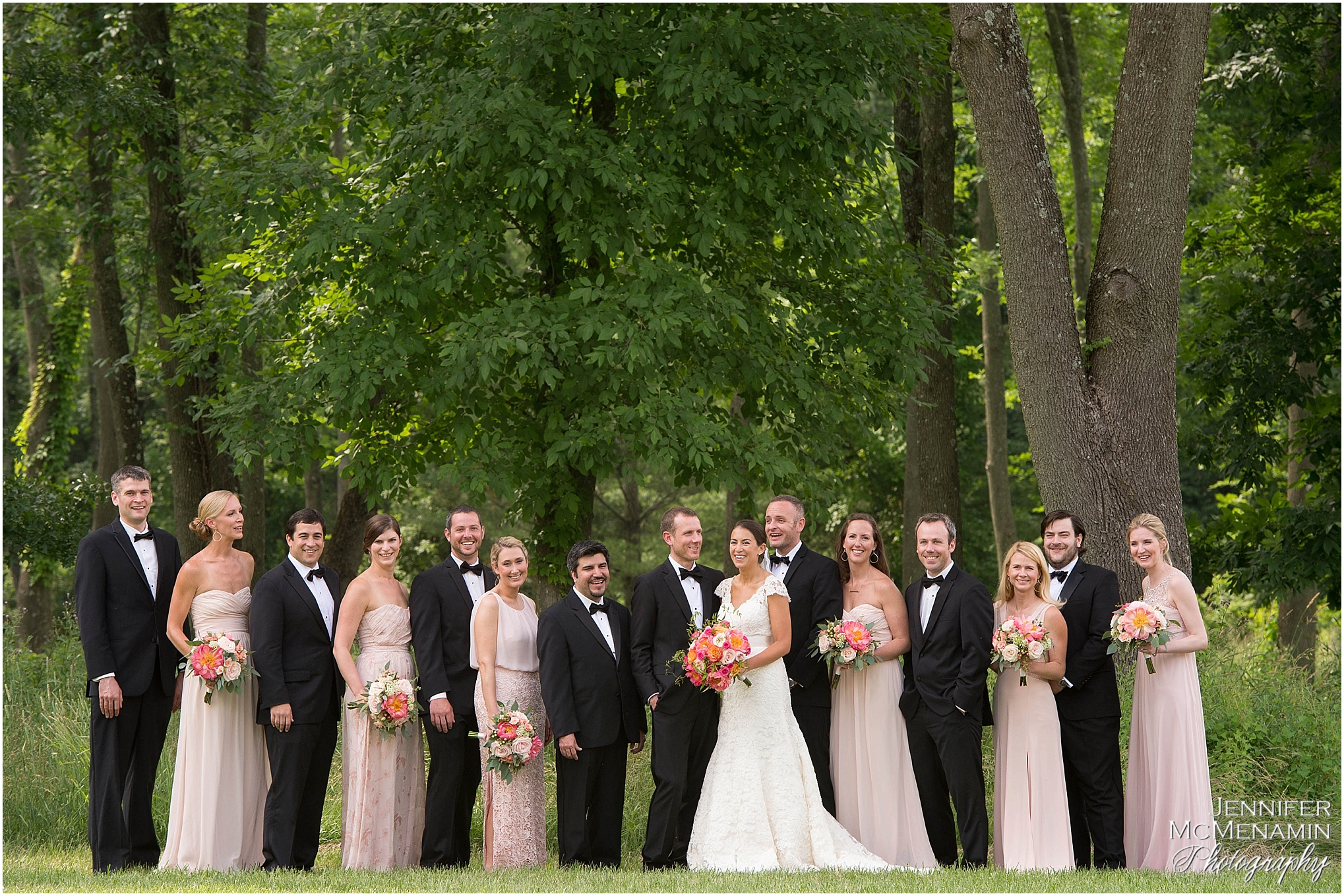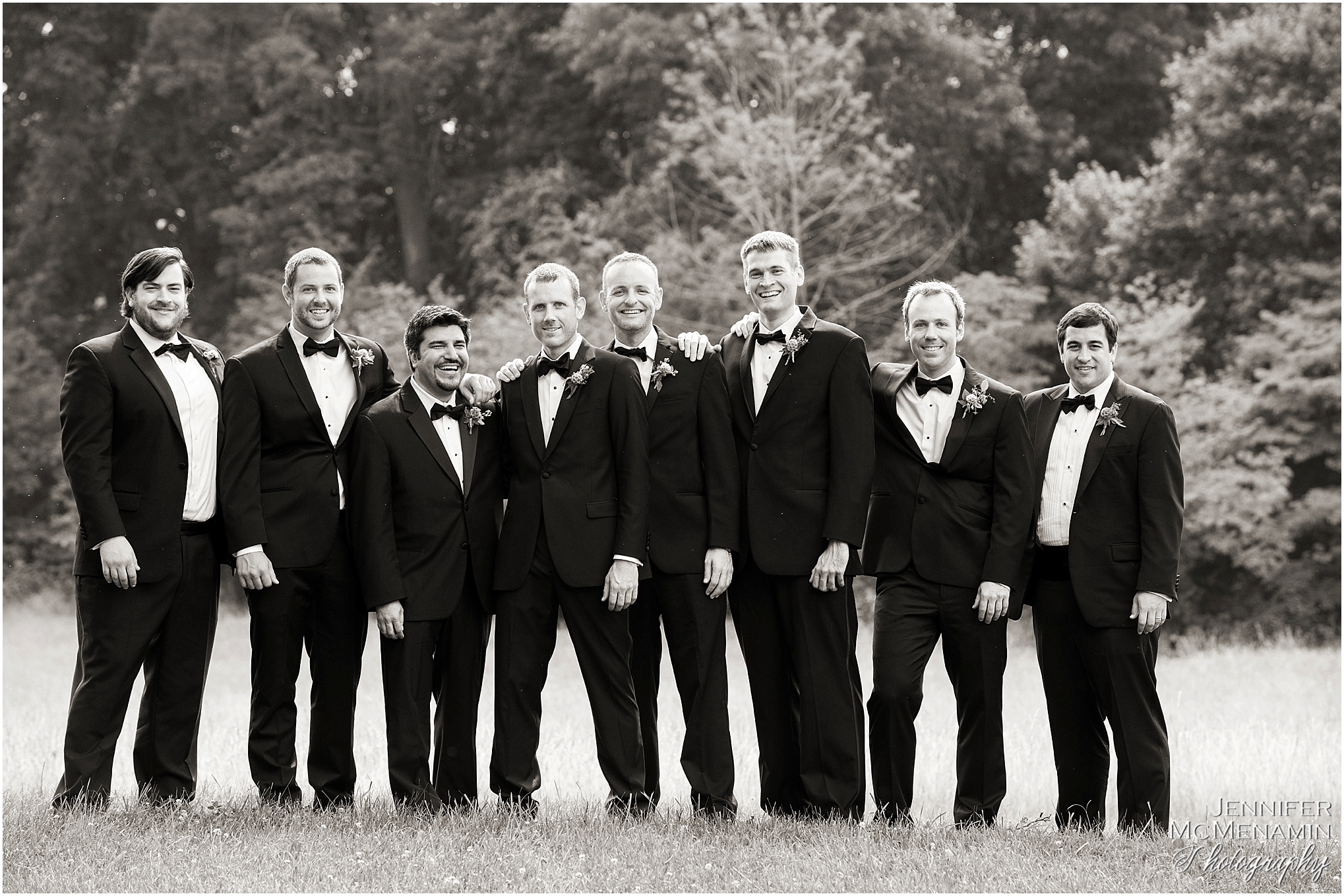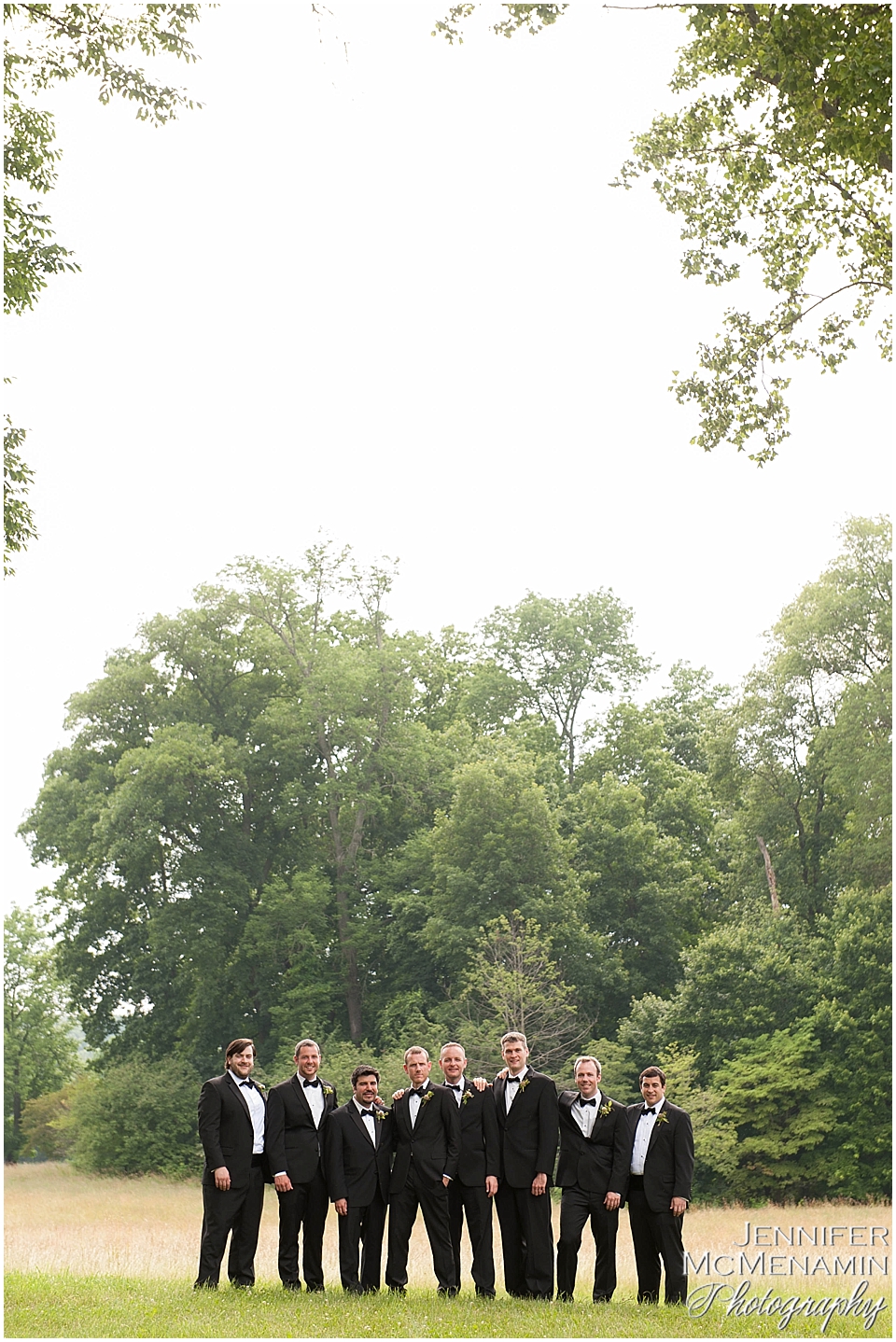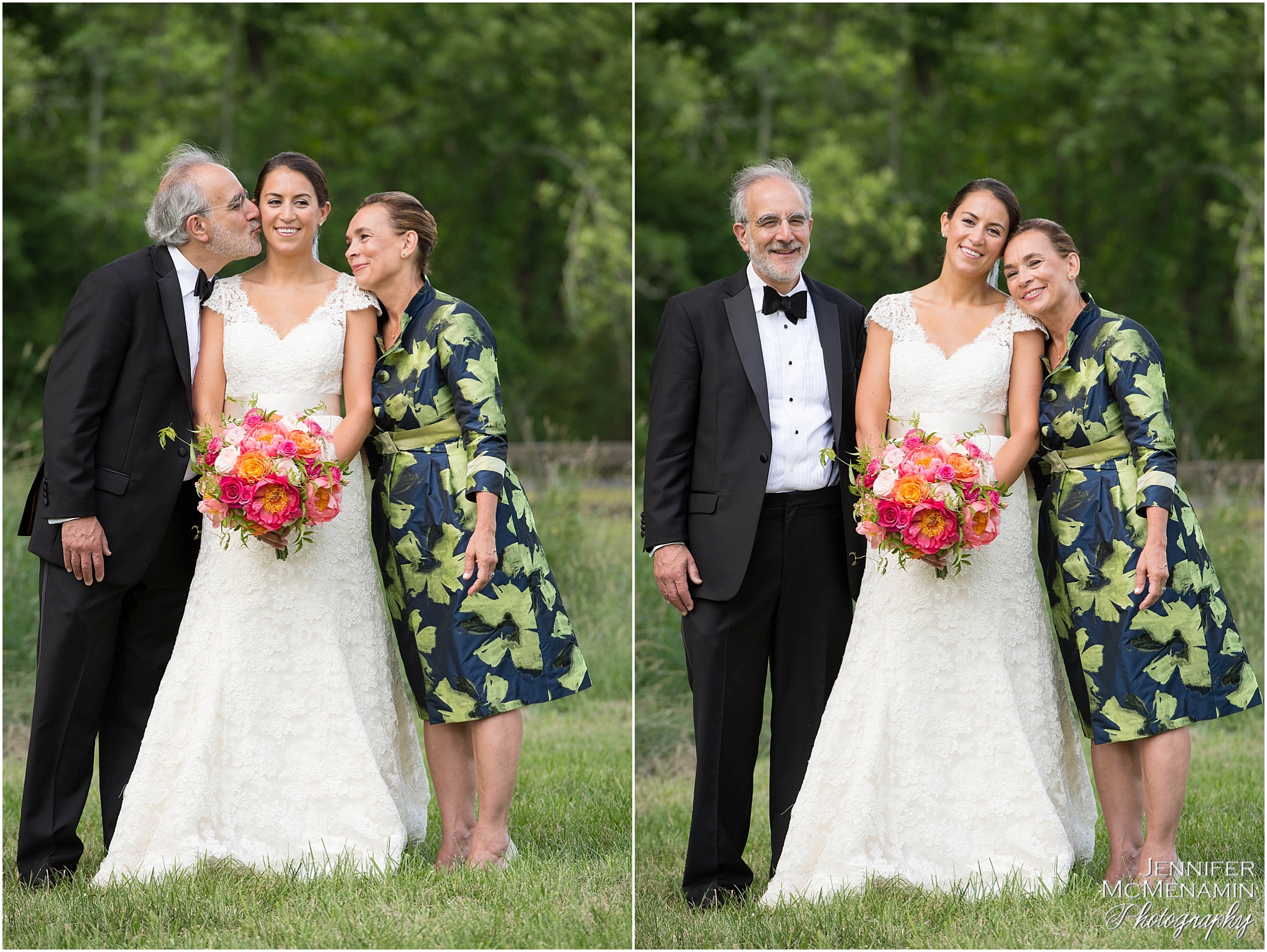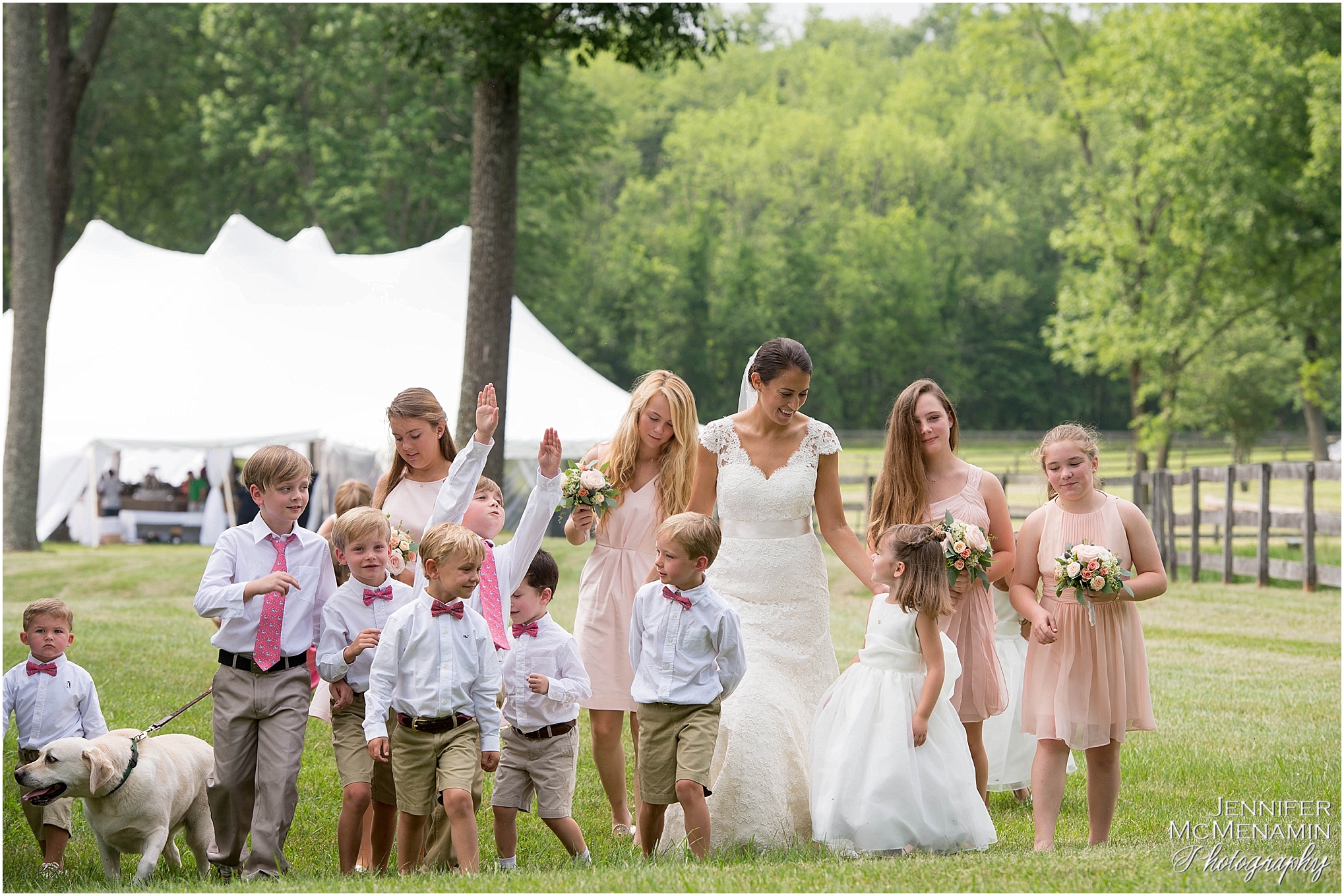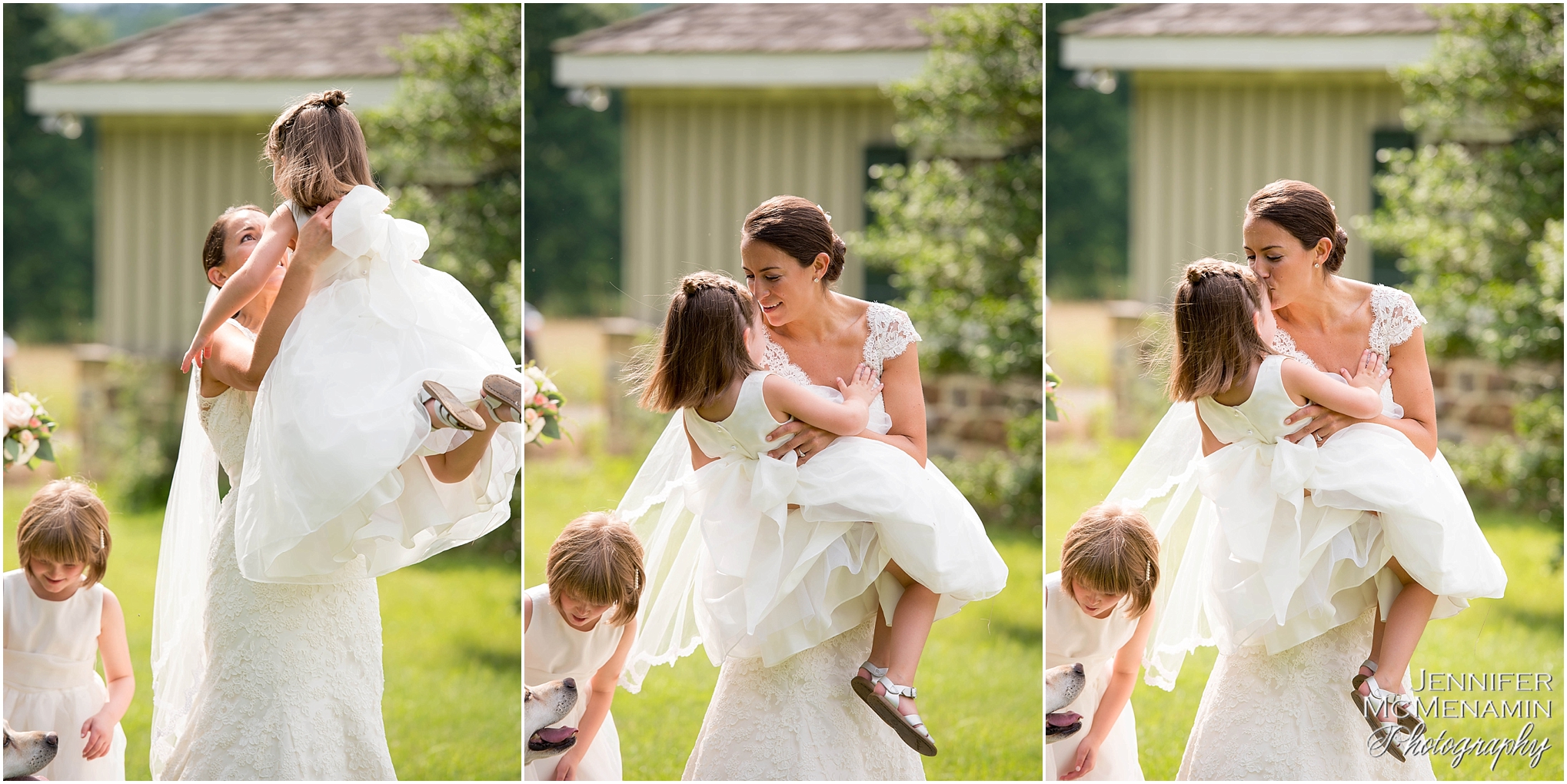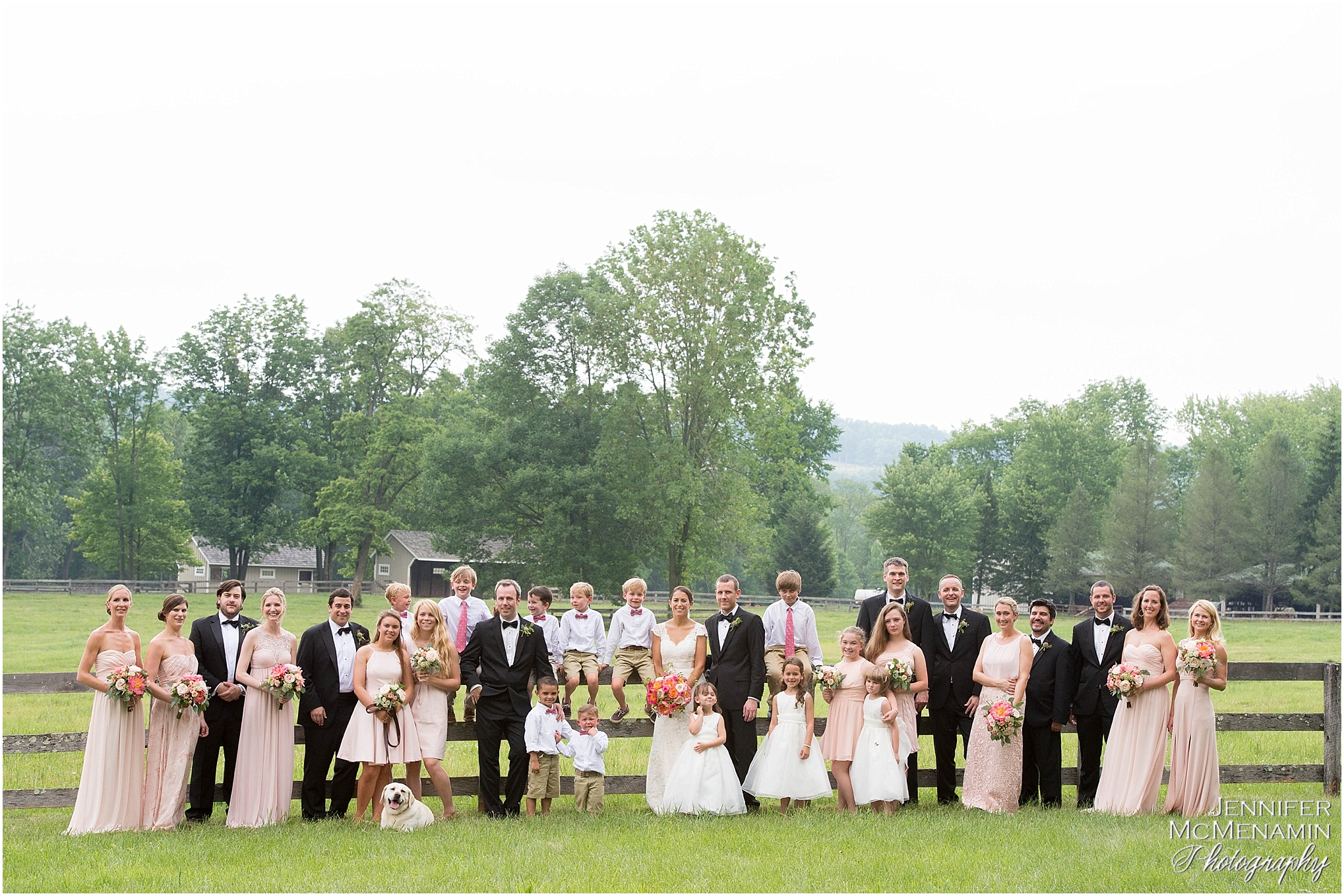 Pam and her team from Elizabeth Bailey Weddings could not have made a more beautiful setting for cocktails and the subsequent dinner party.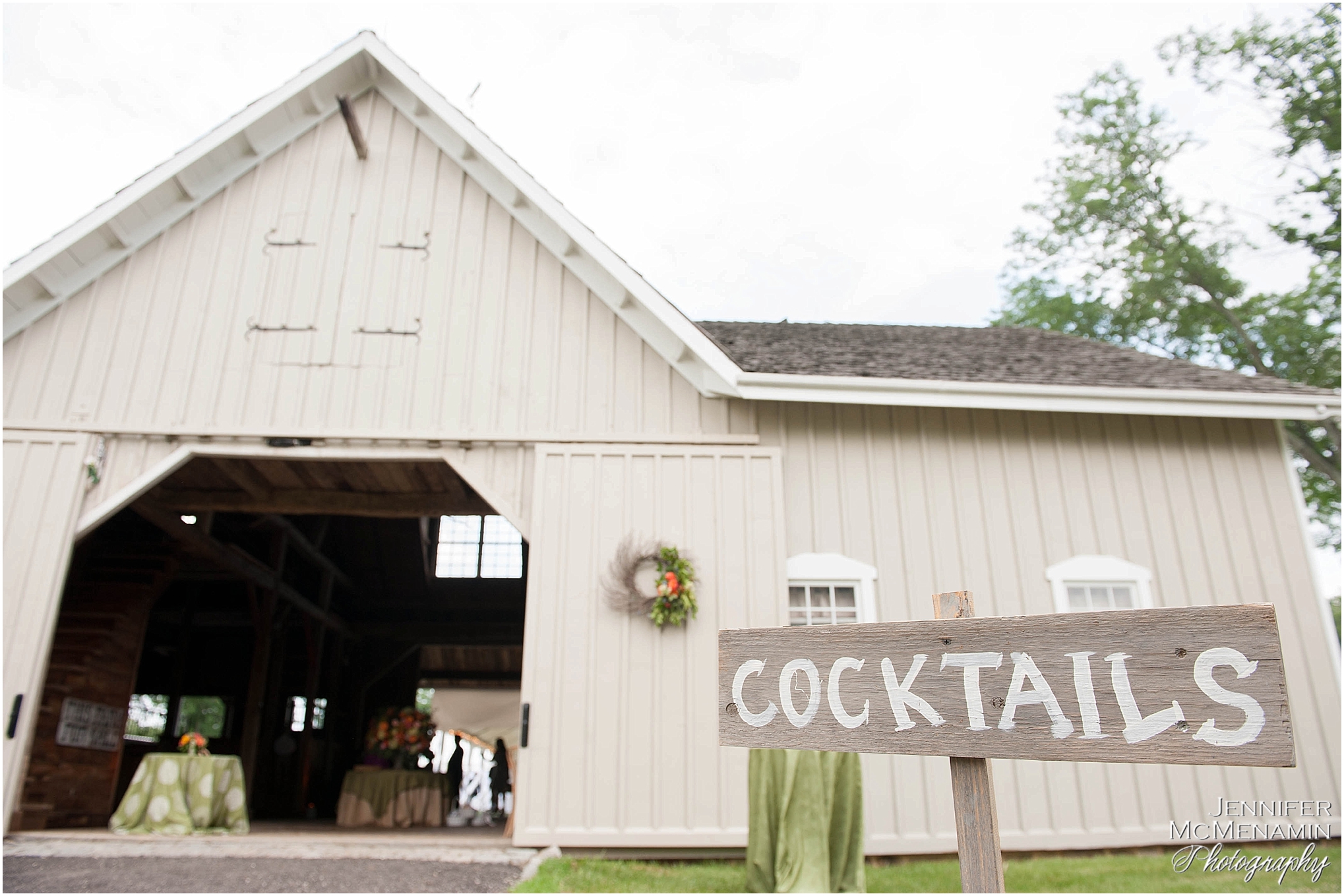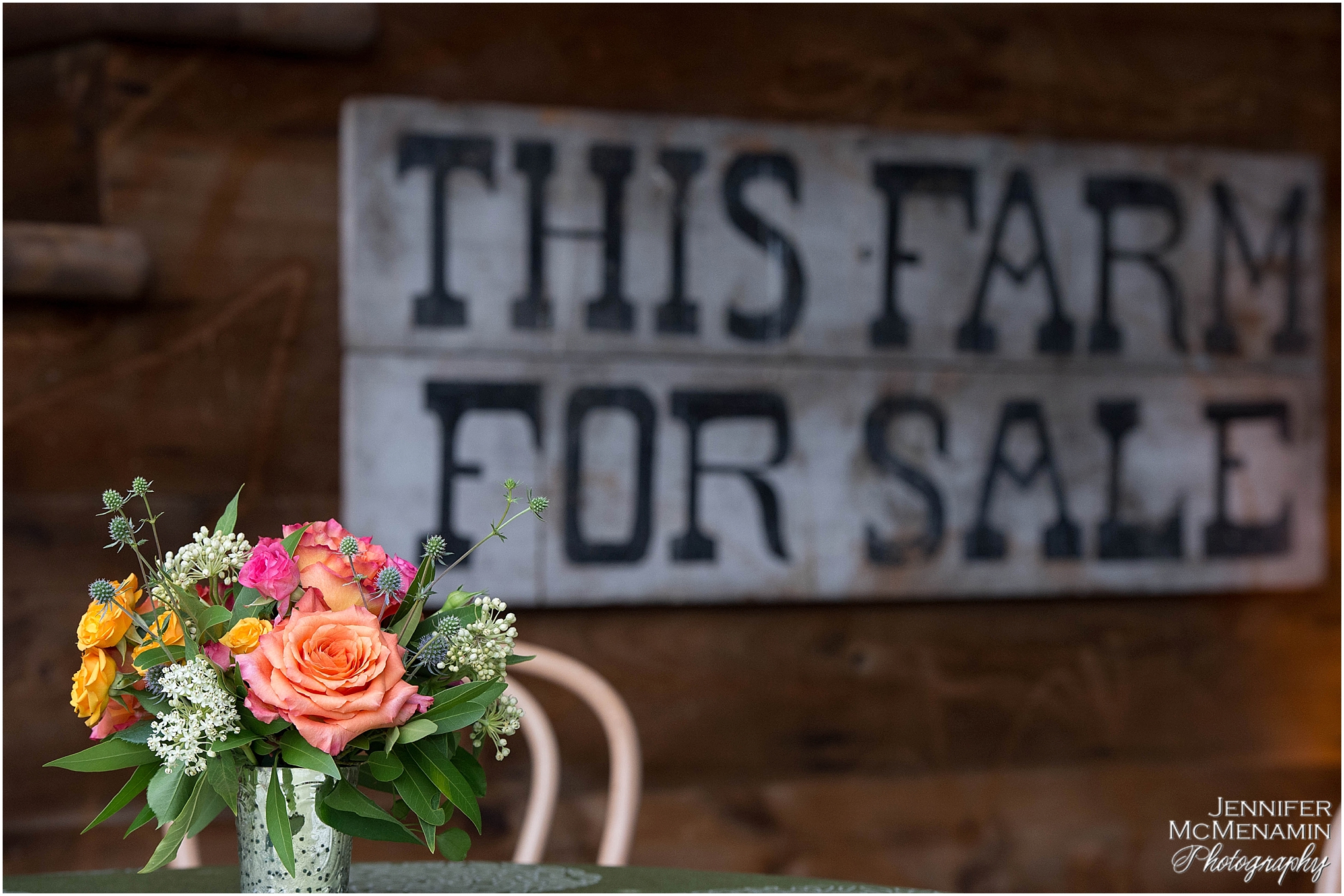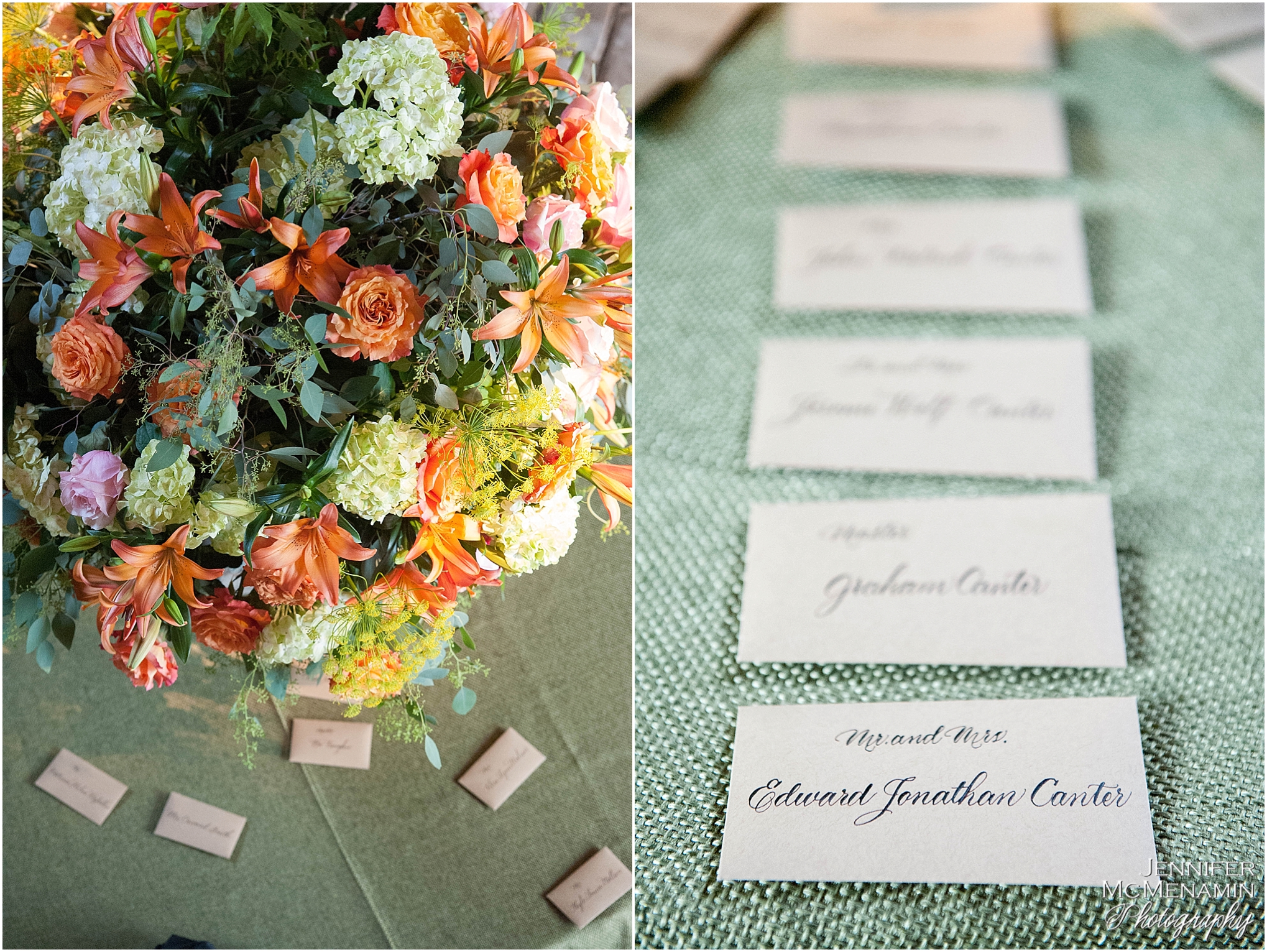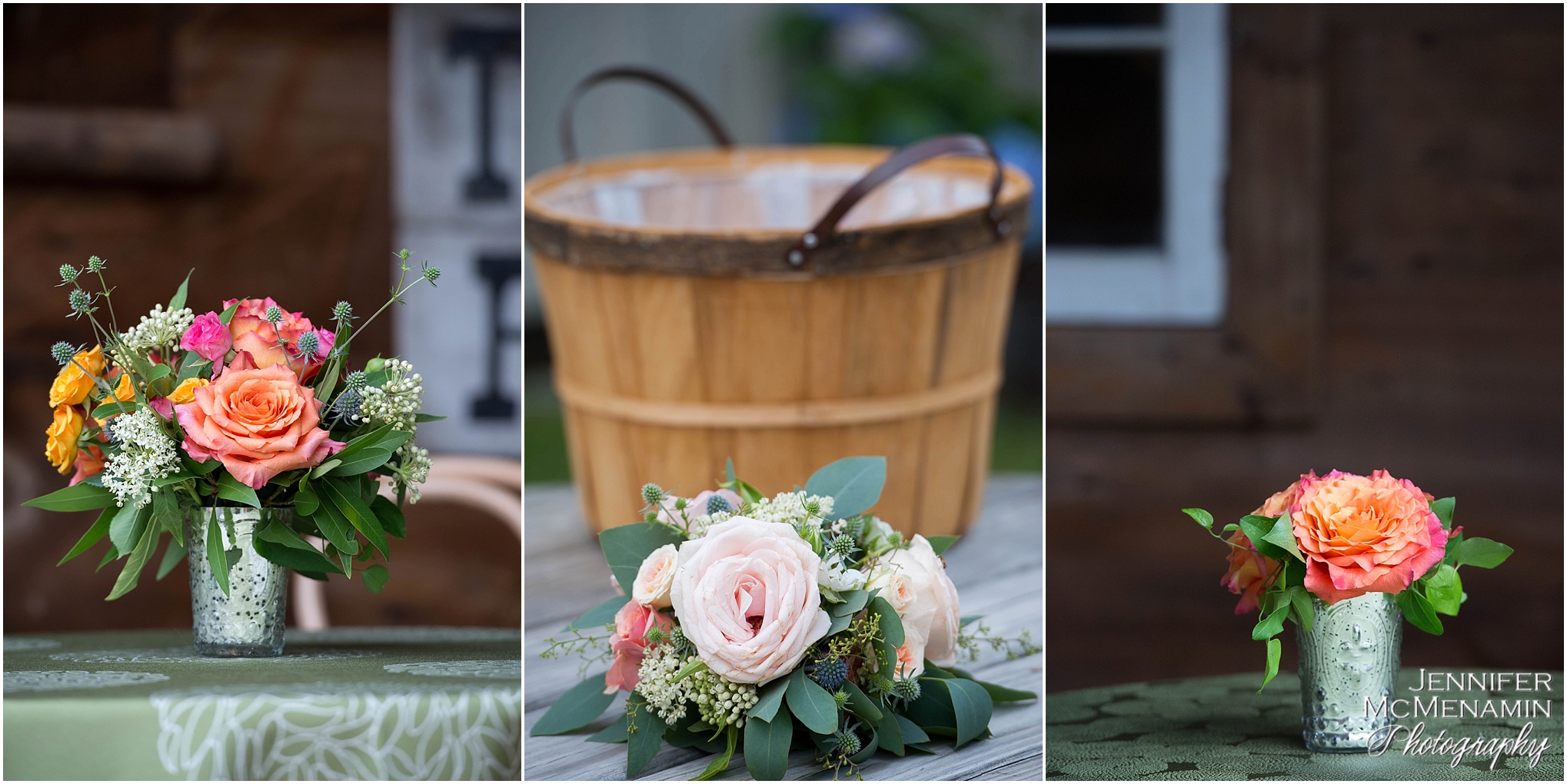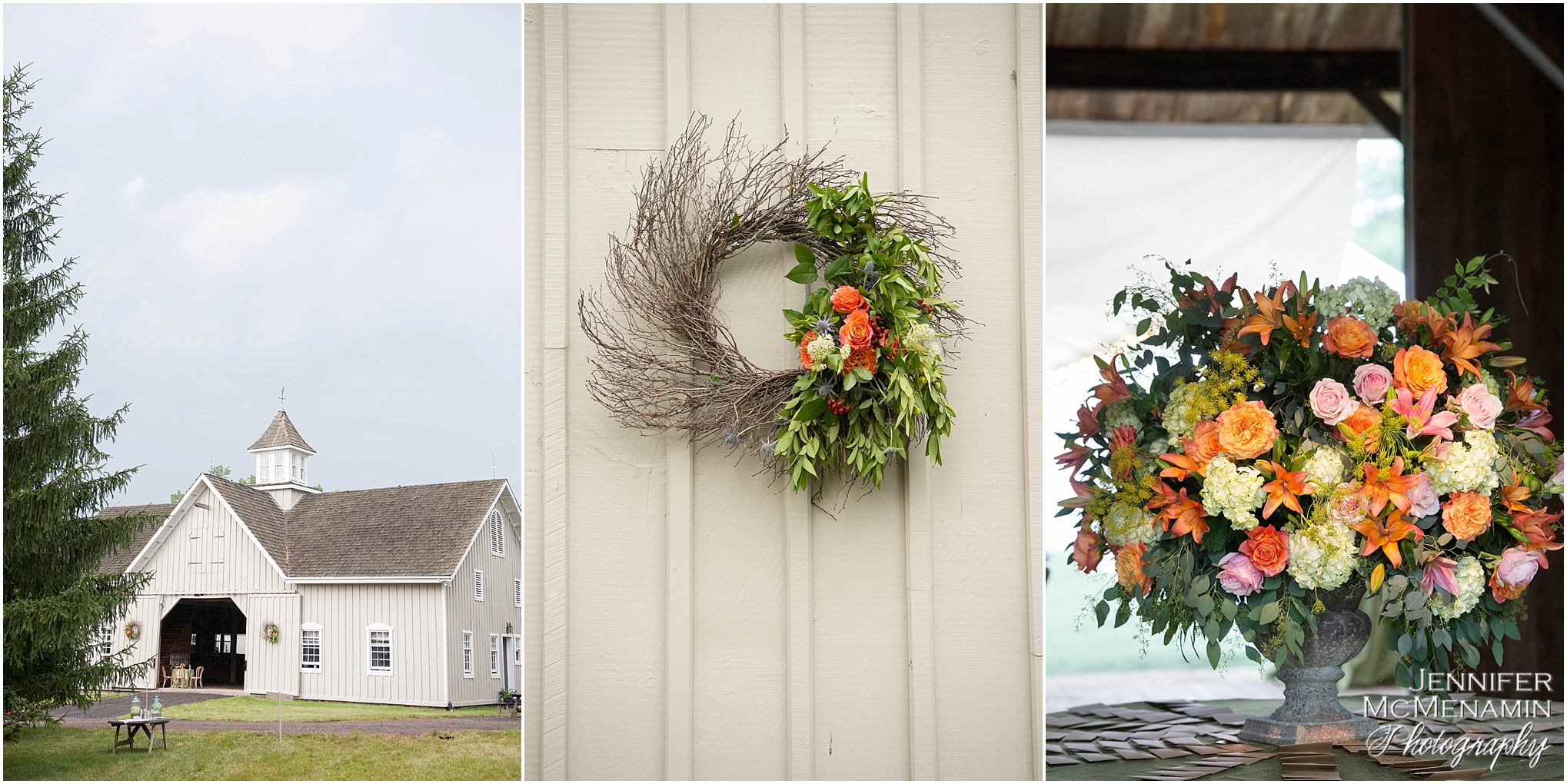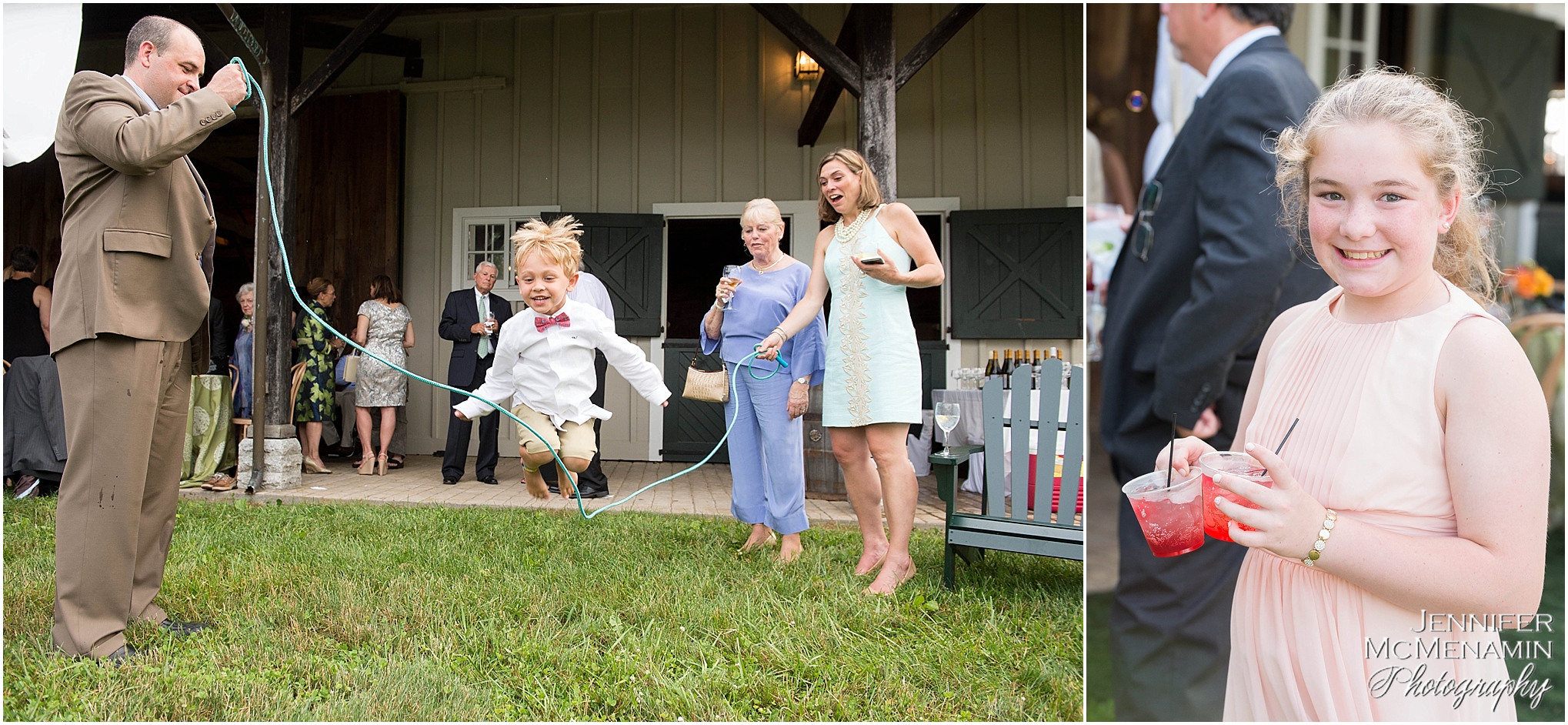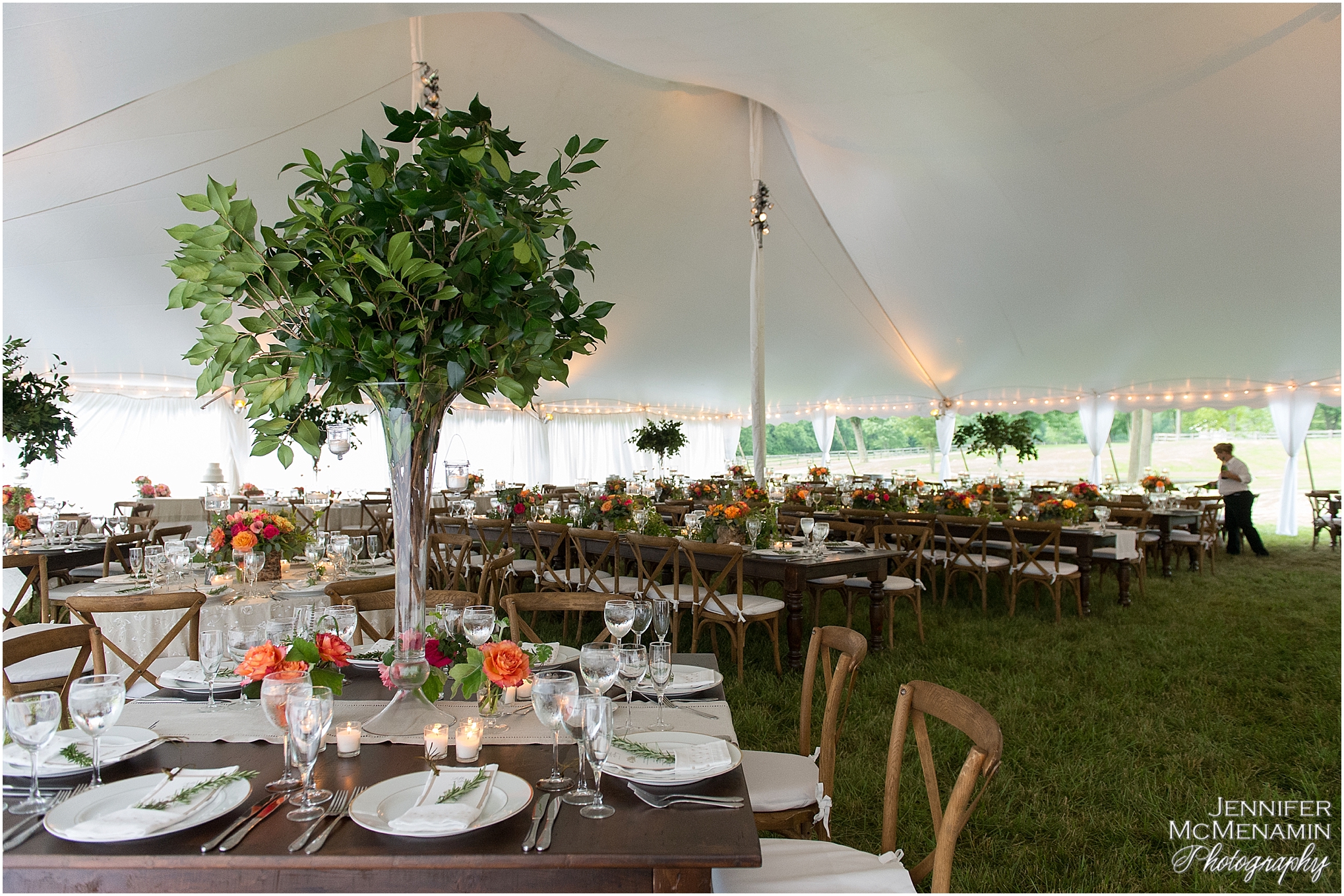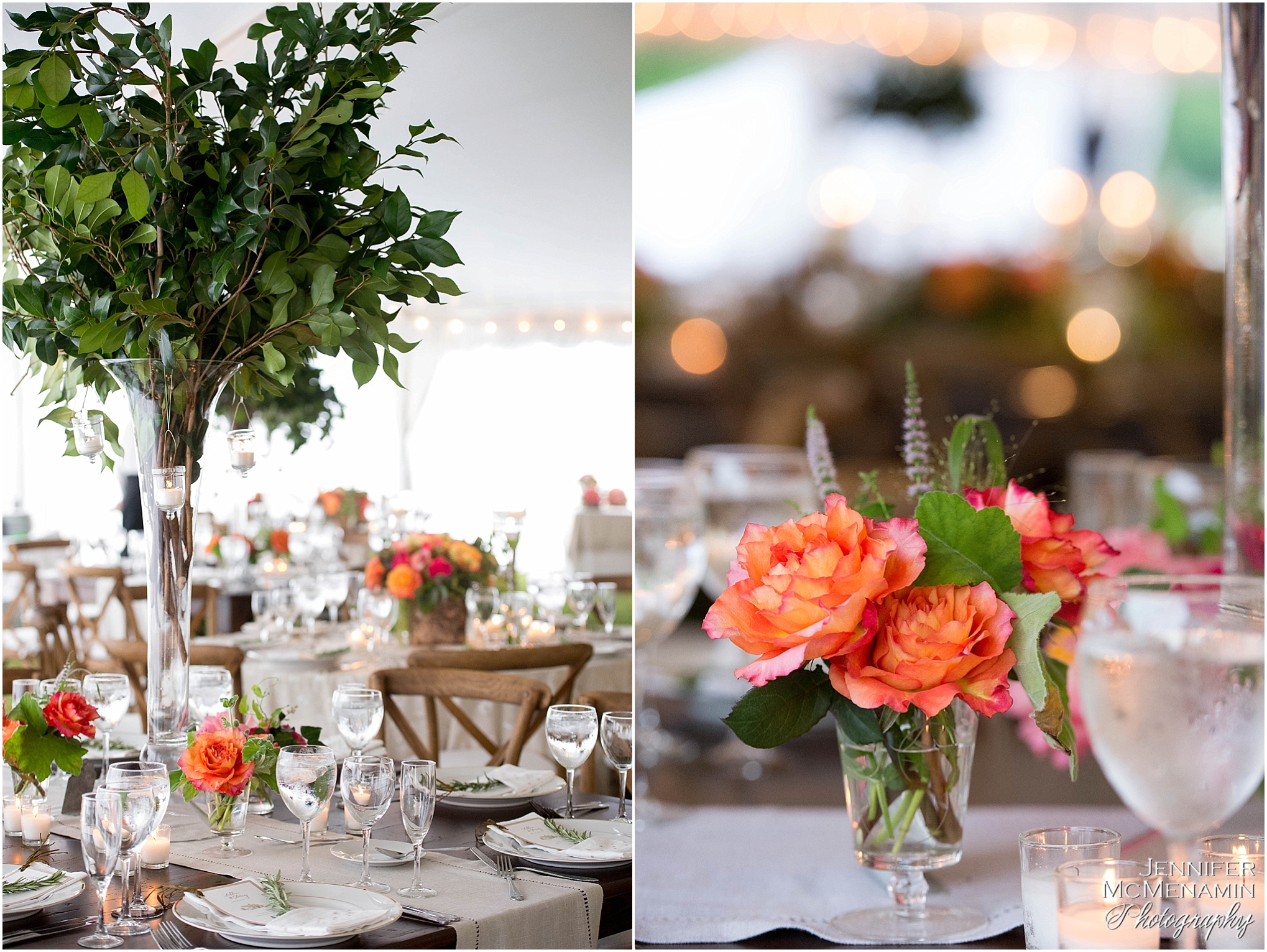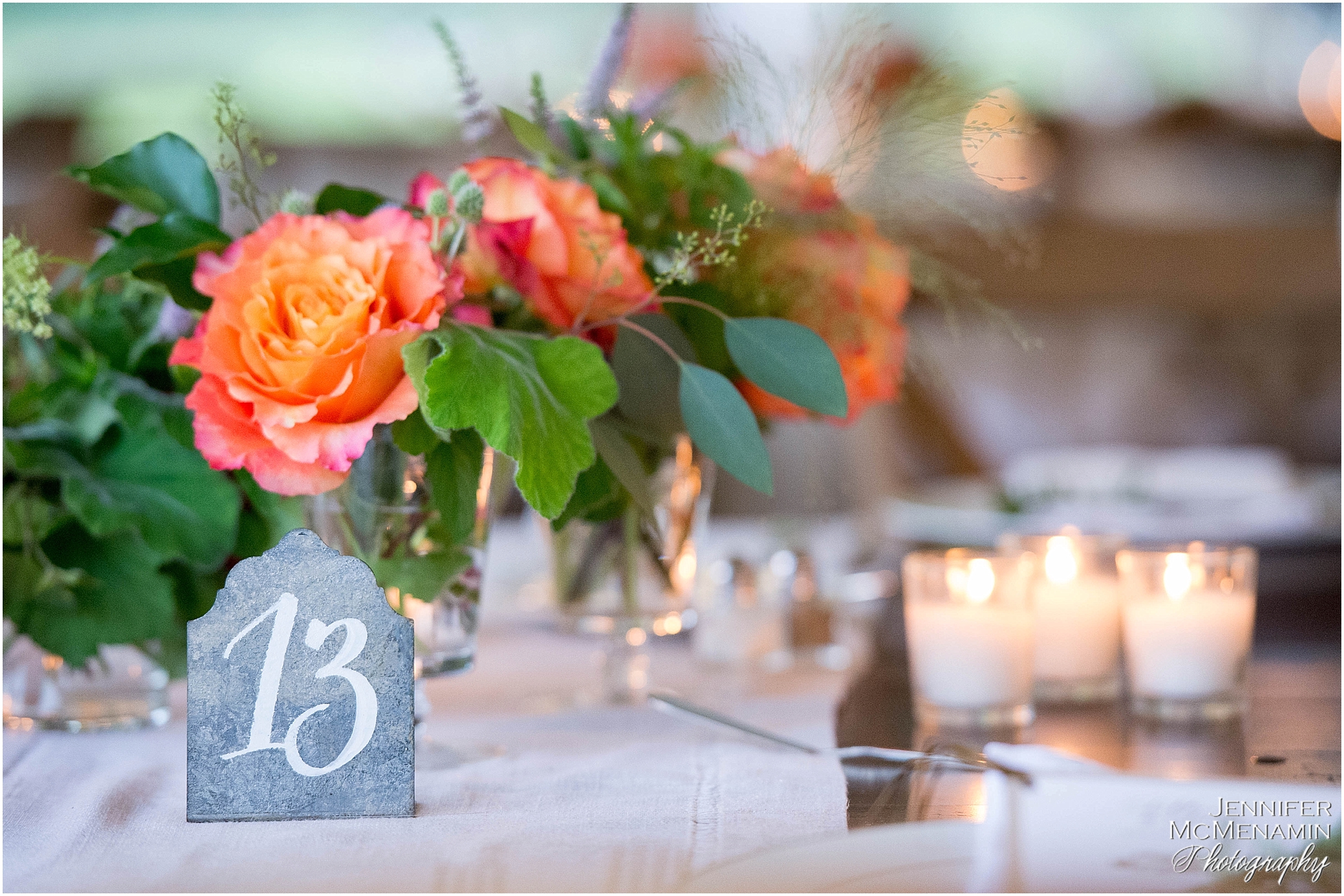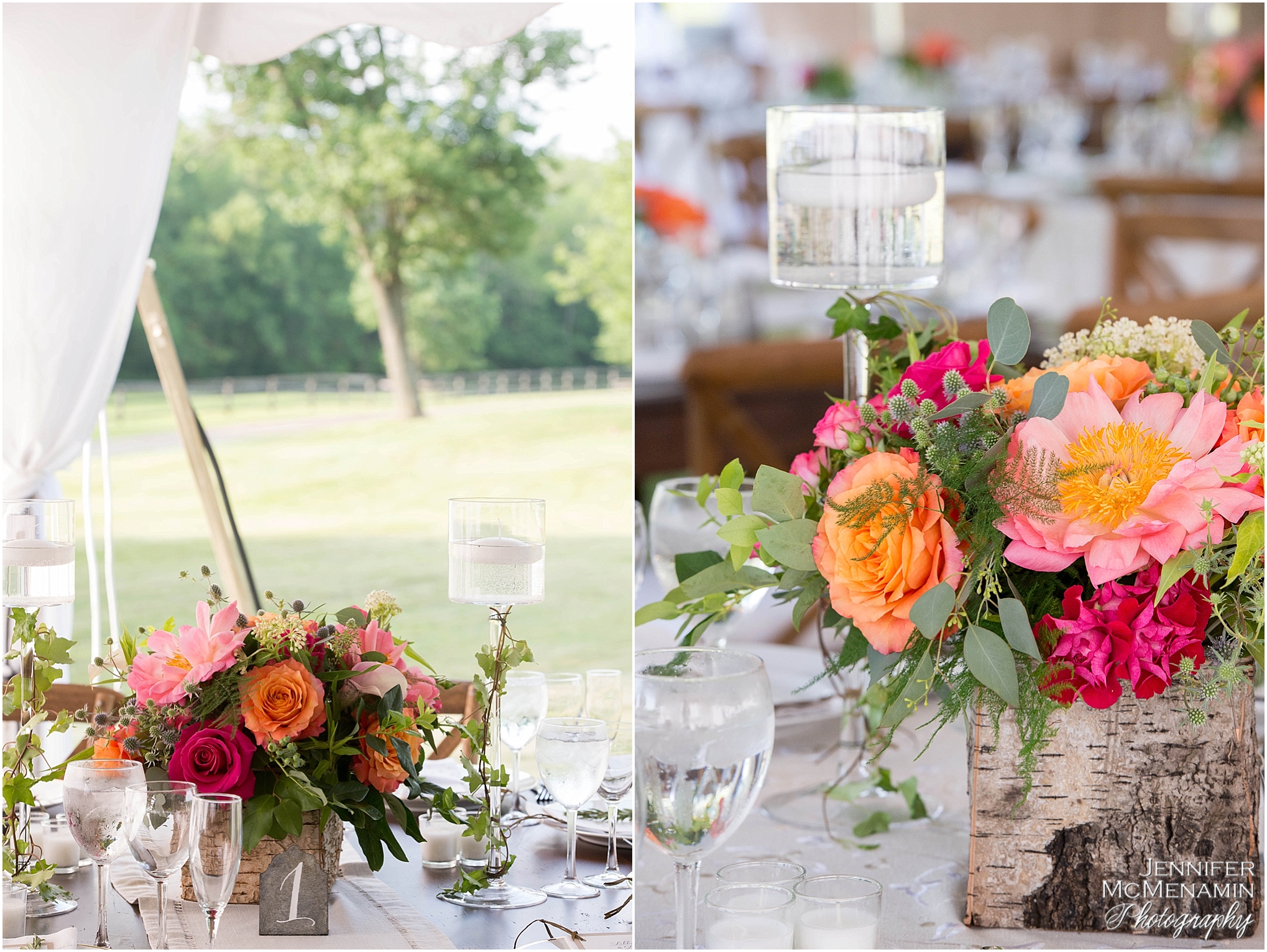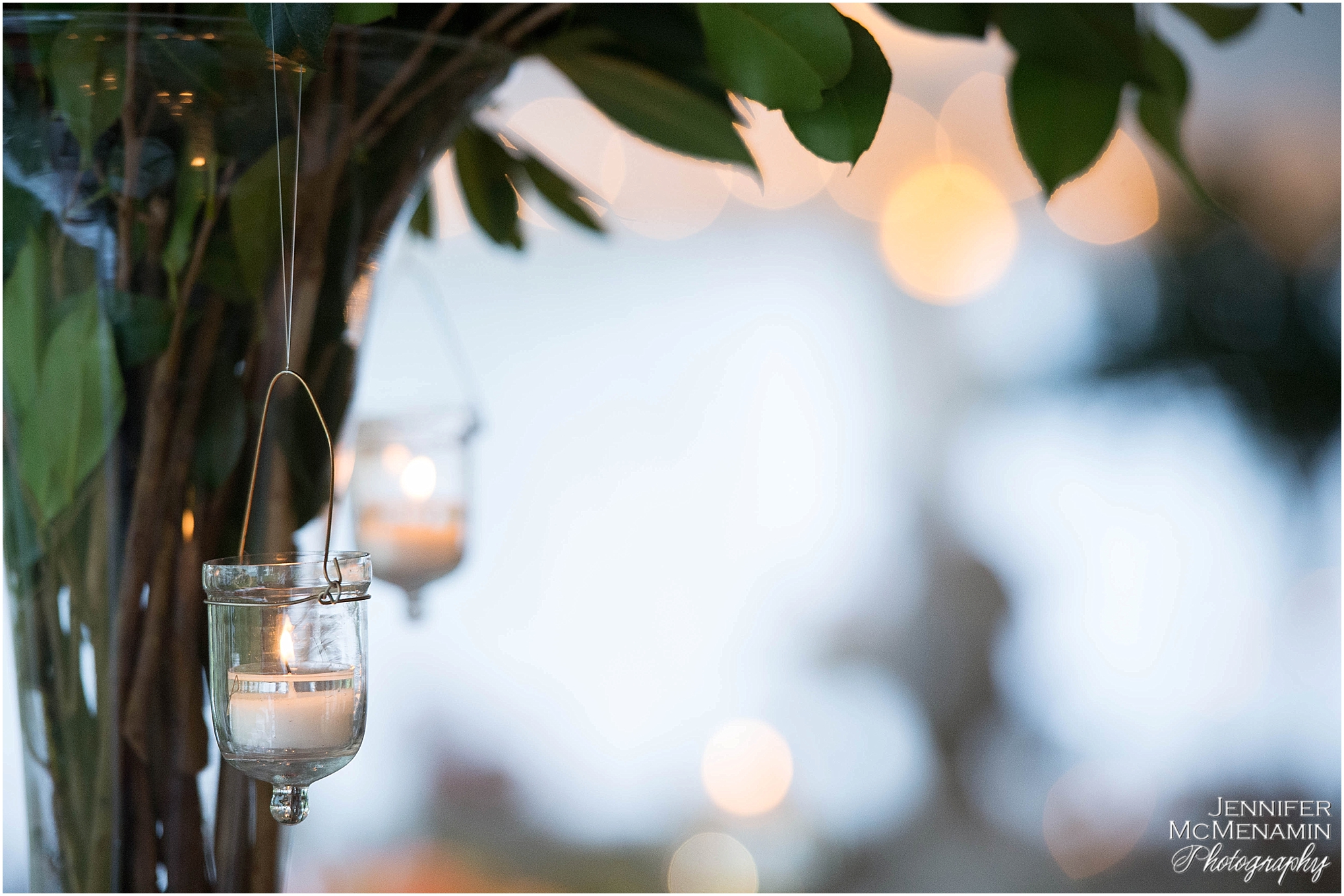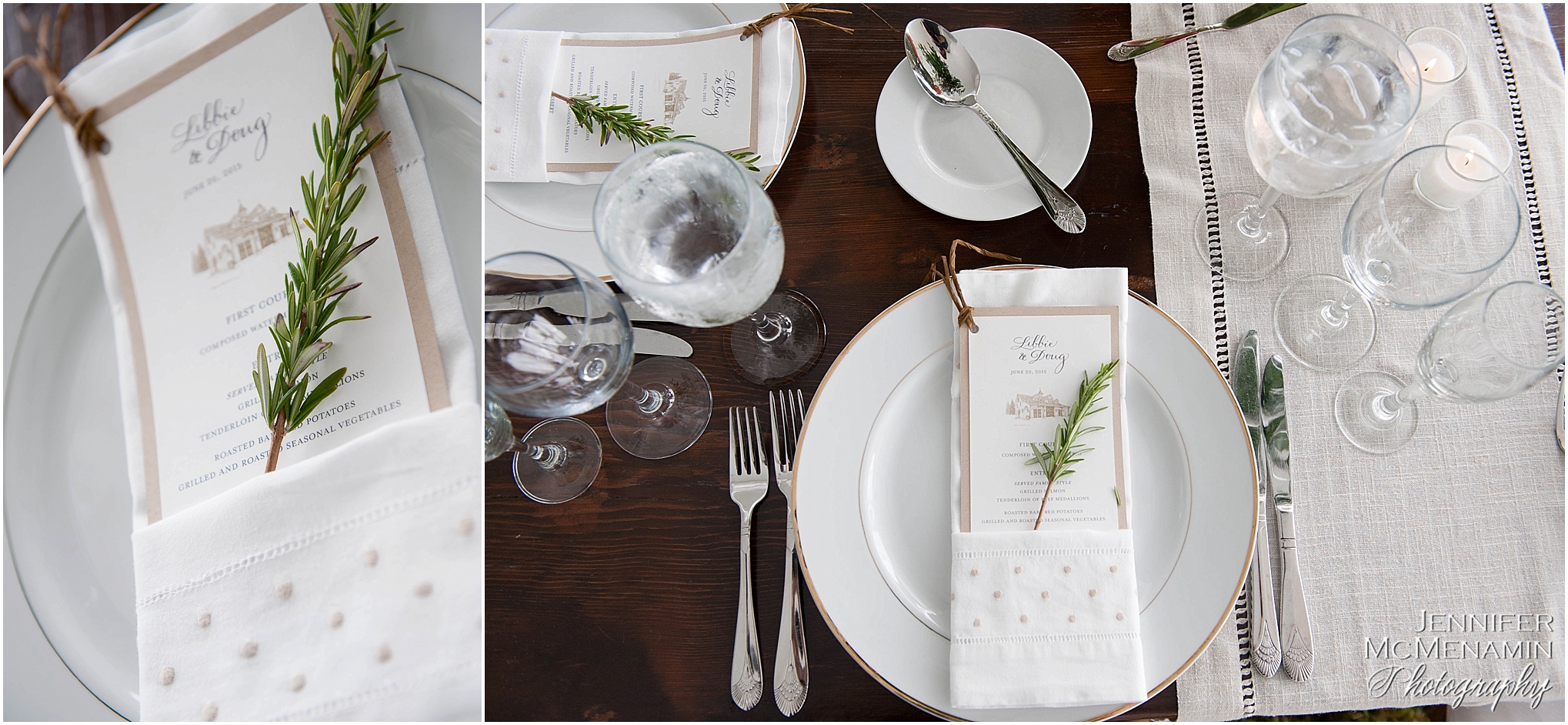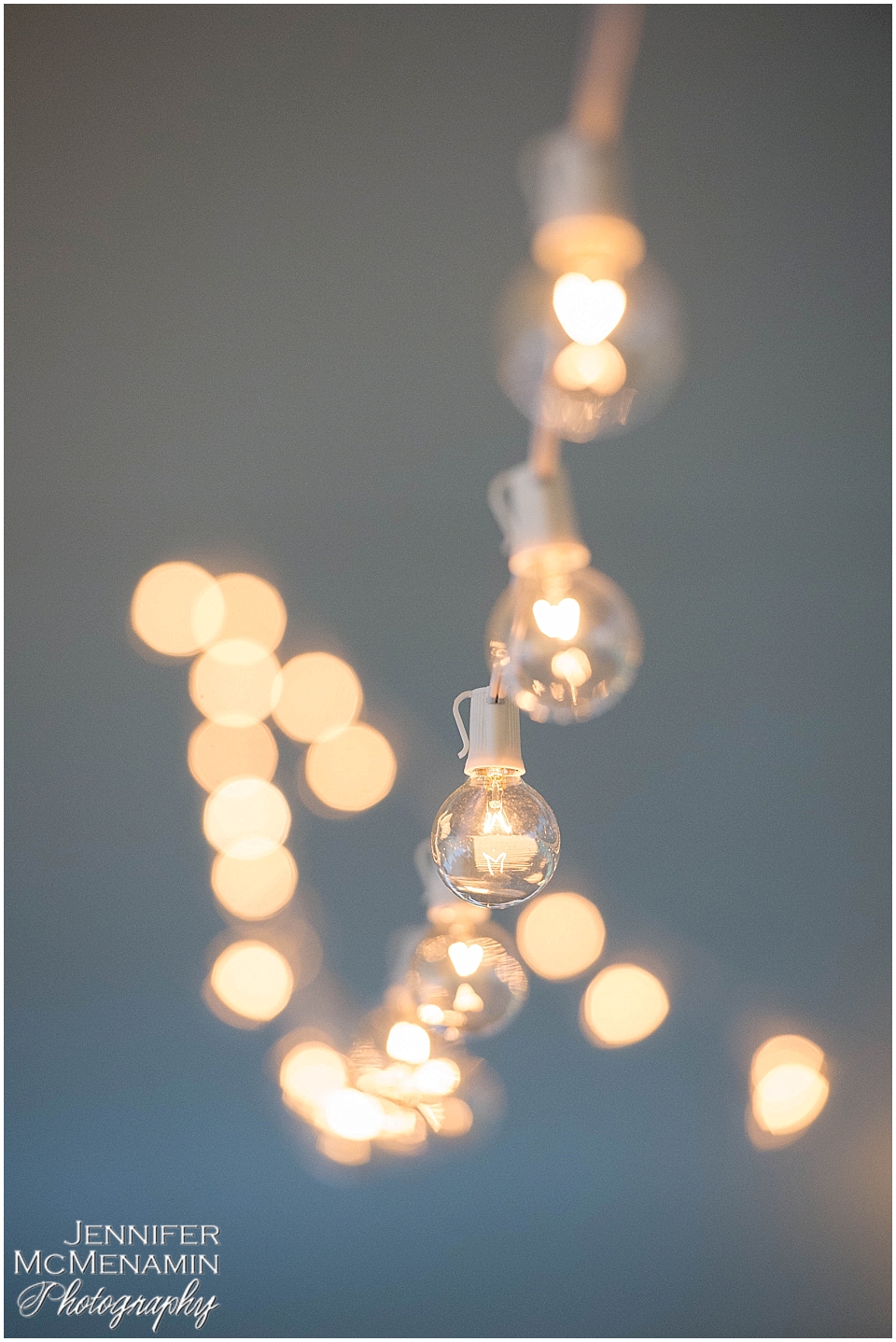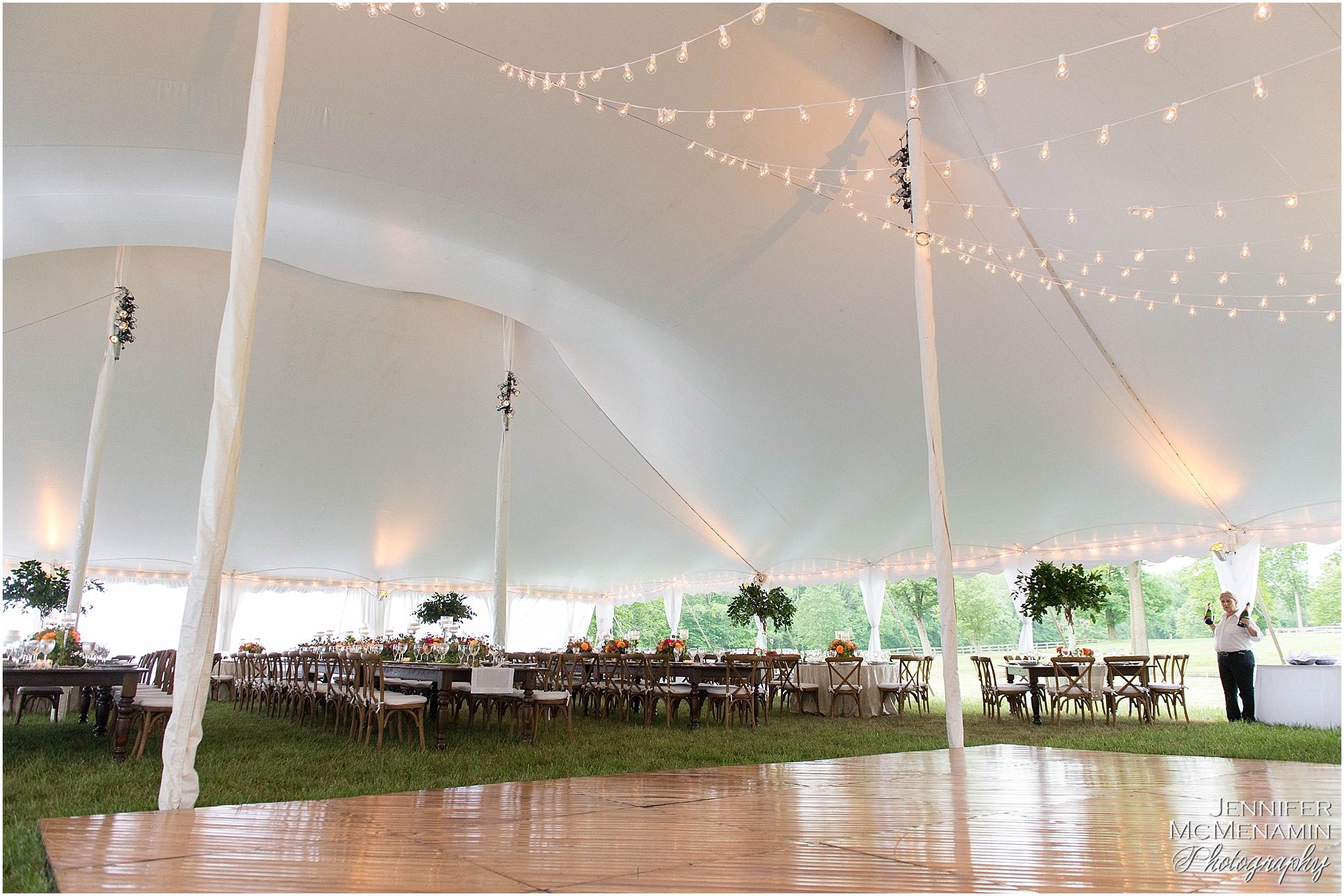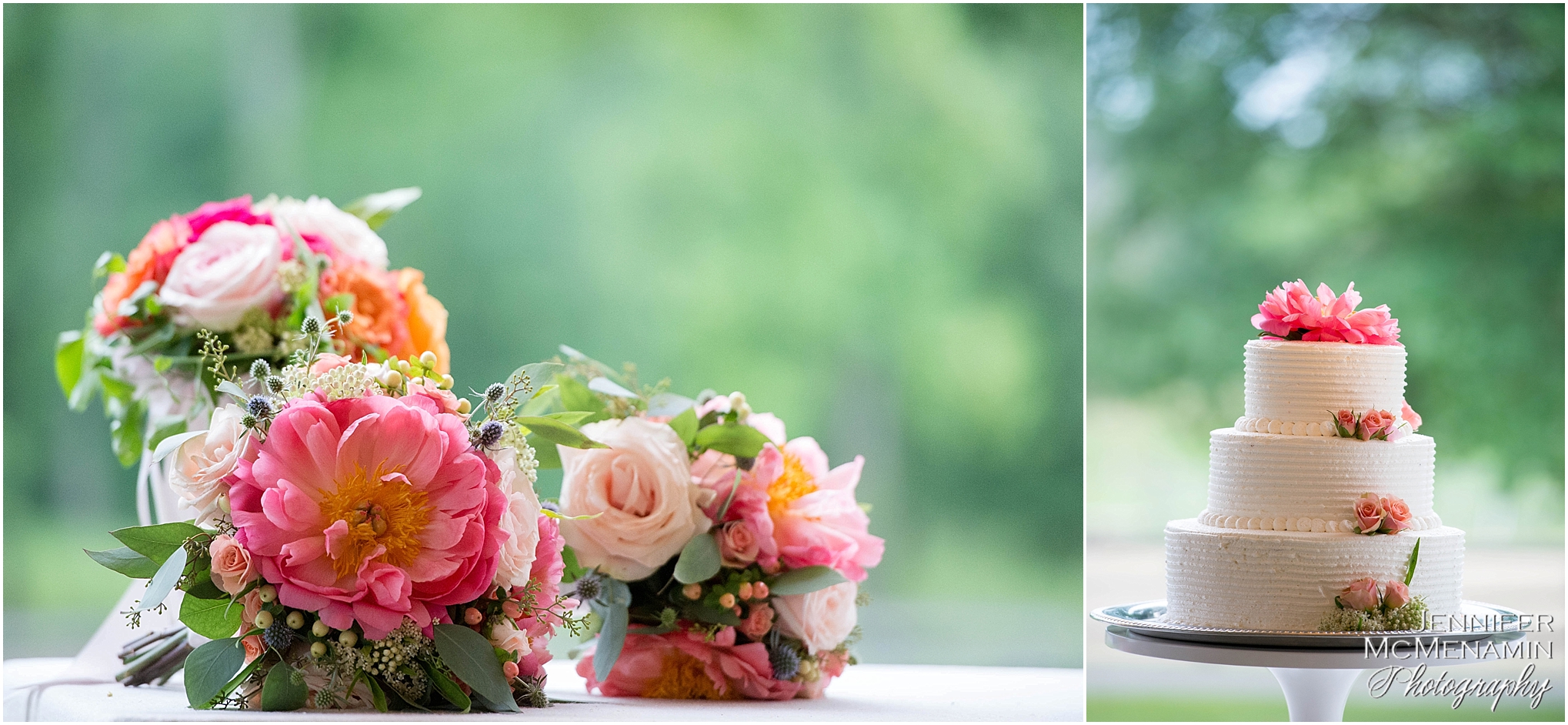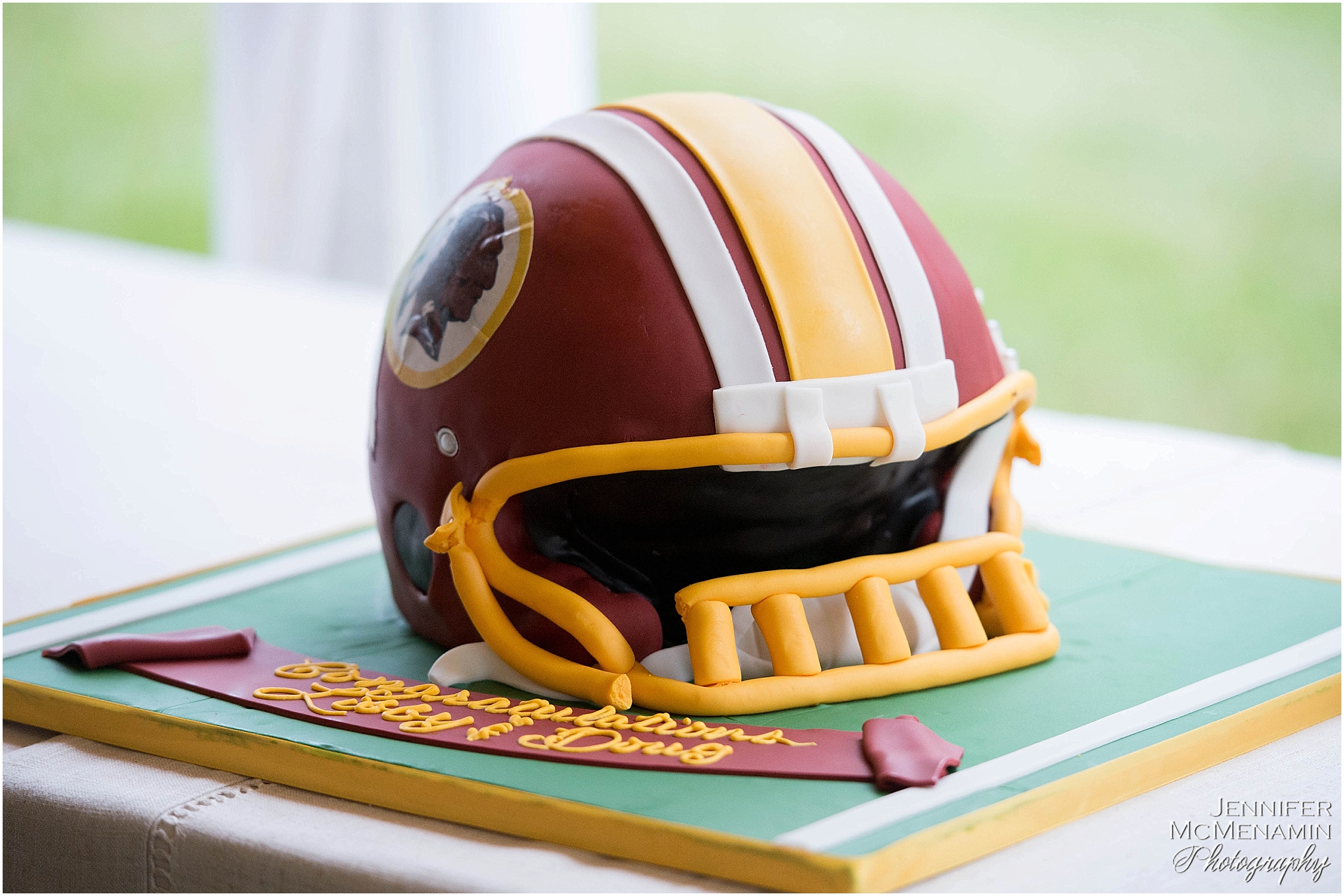 The couple had a gorgeous invitation suite and accompanying paper products from Pleasure of Your Company.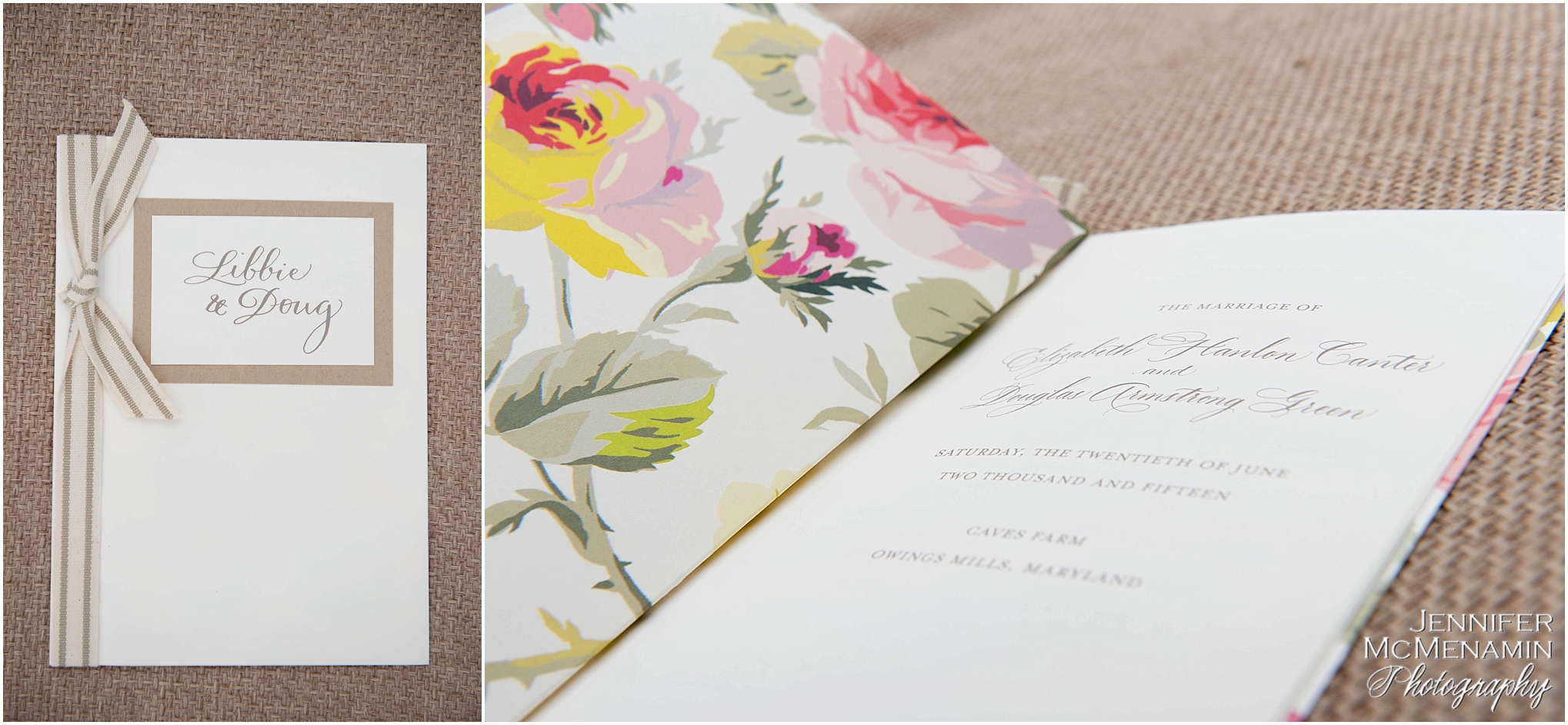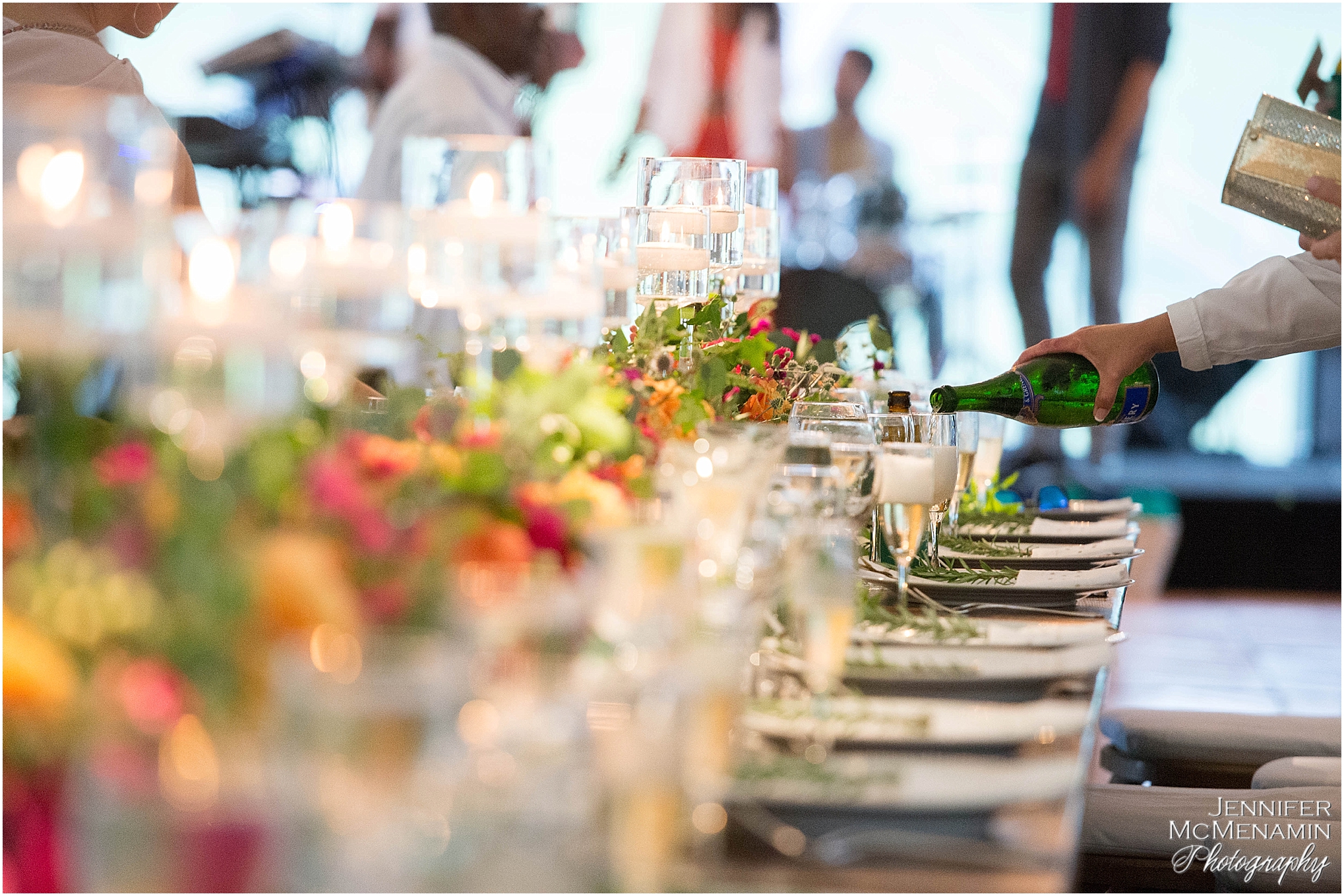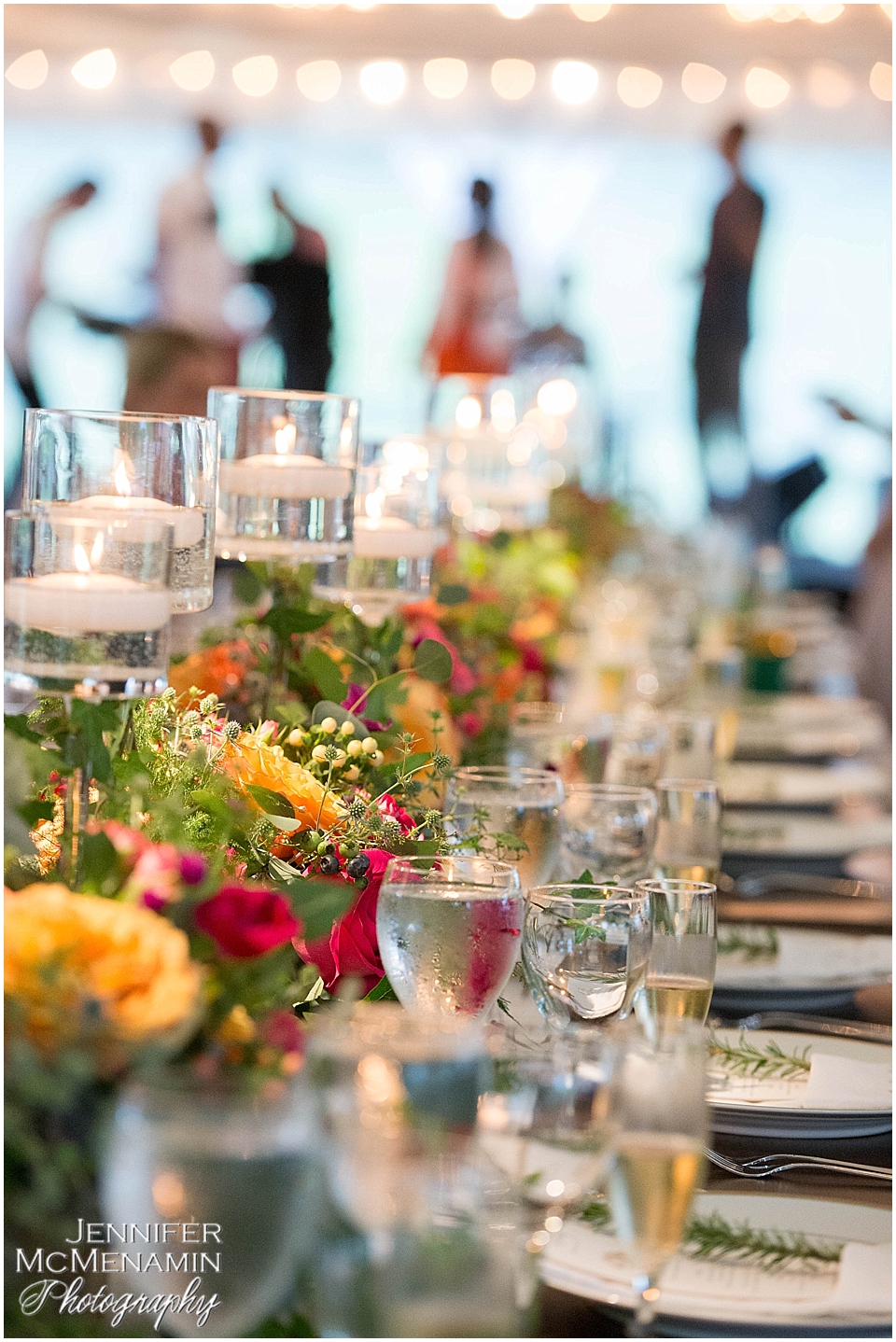 A very dramatic opening of champagne.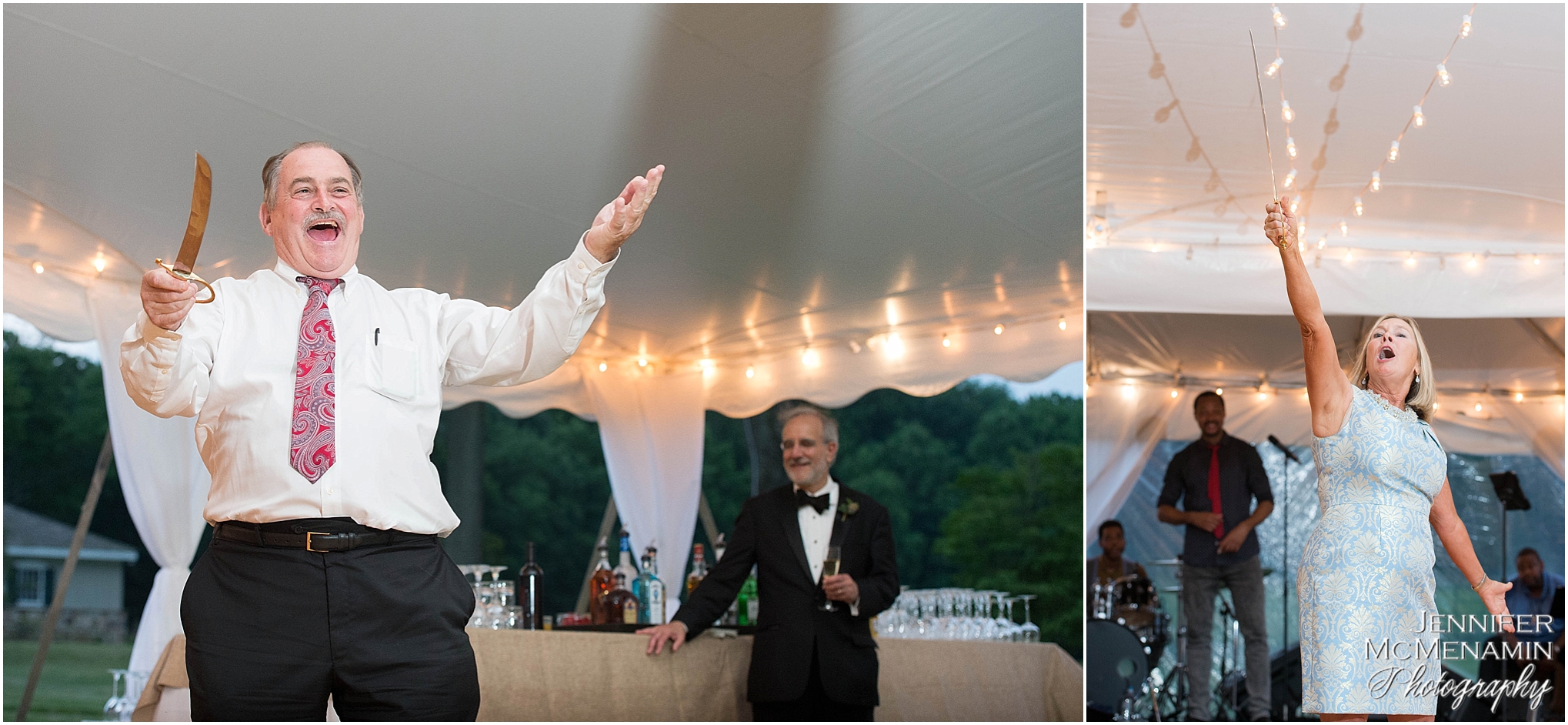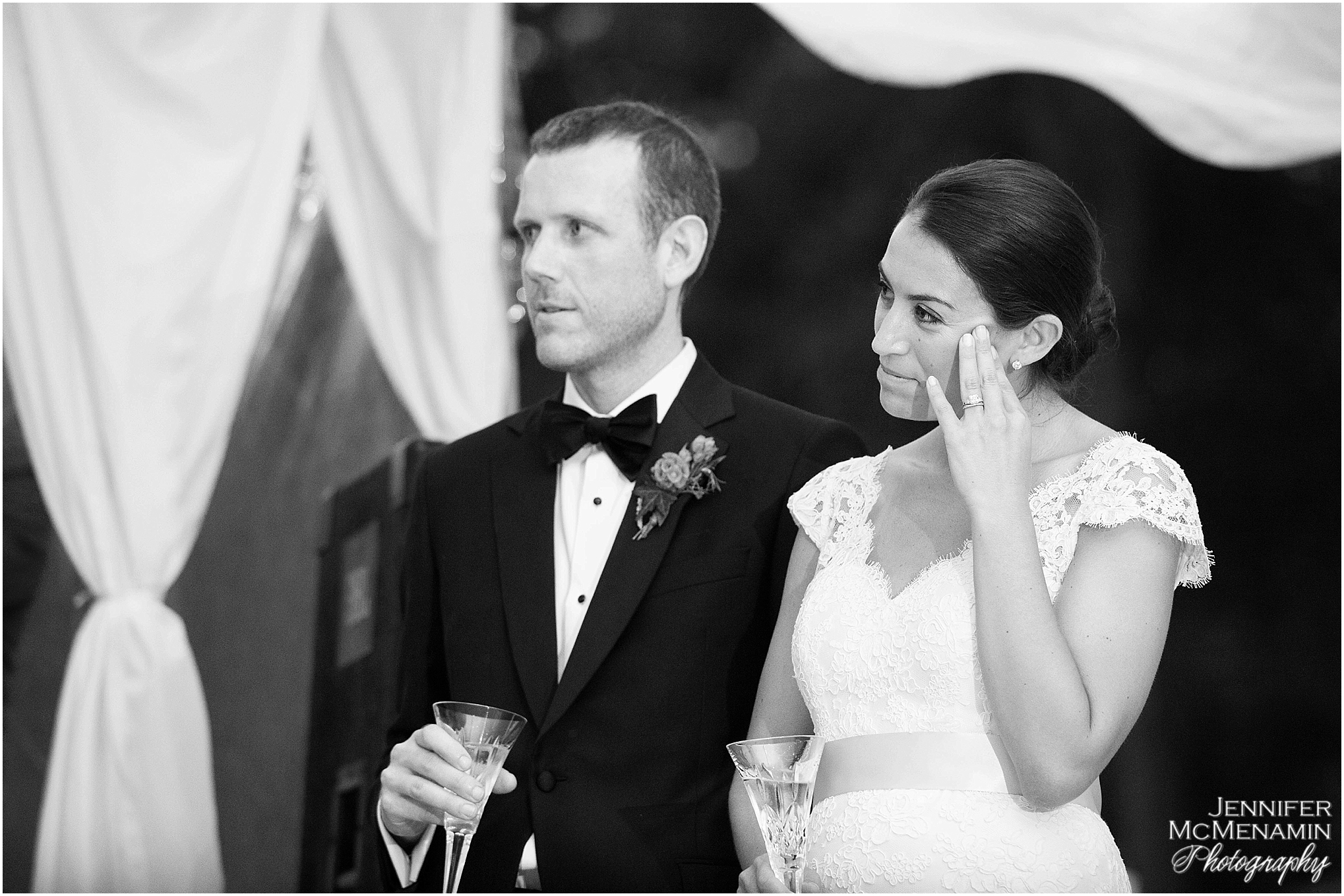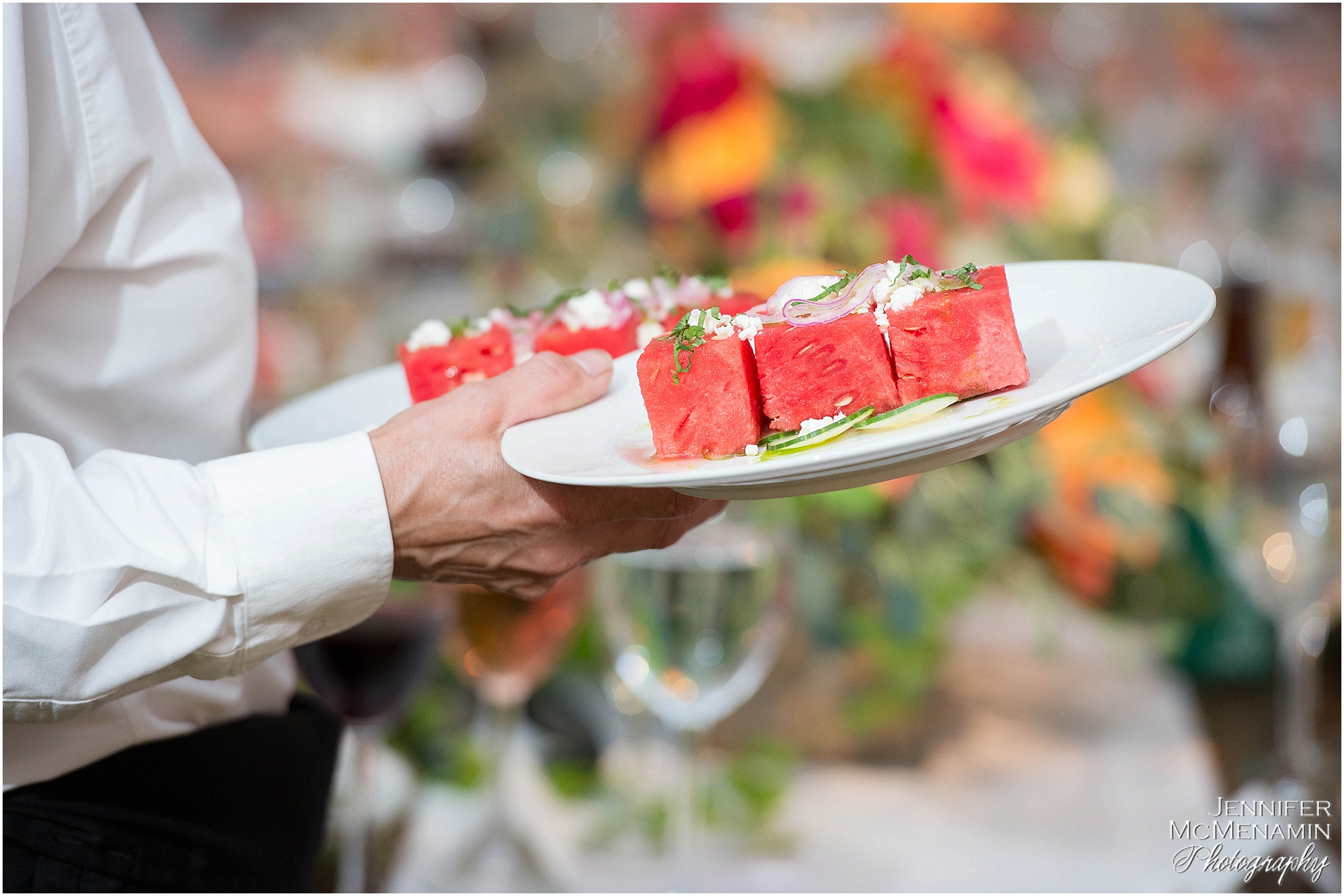 Frog catching and firefly hunting by the youngest guests.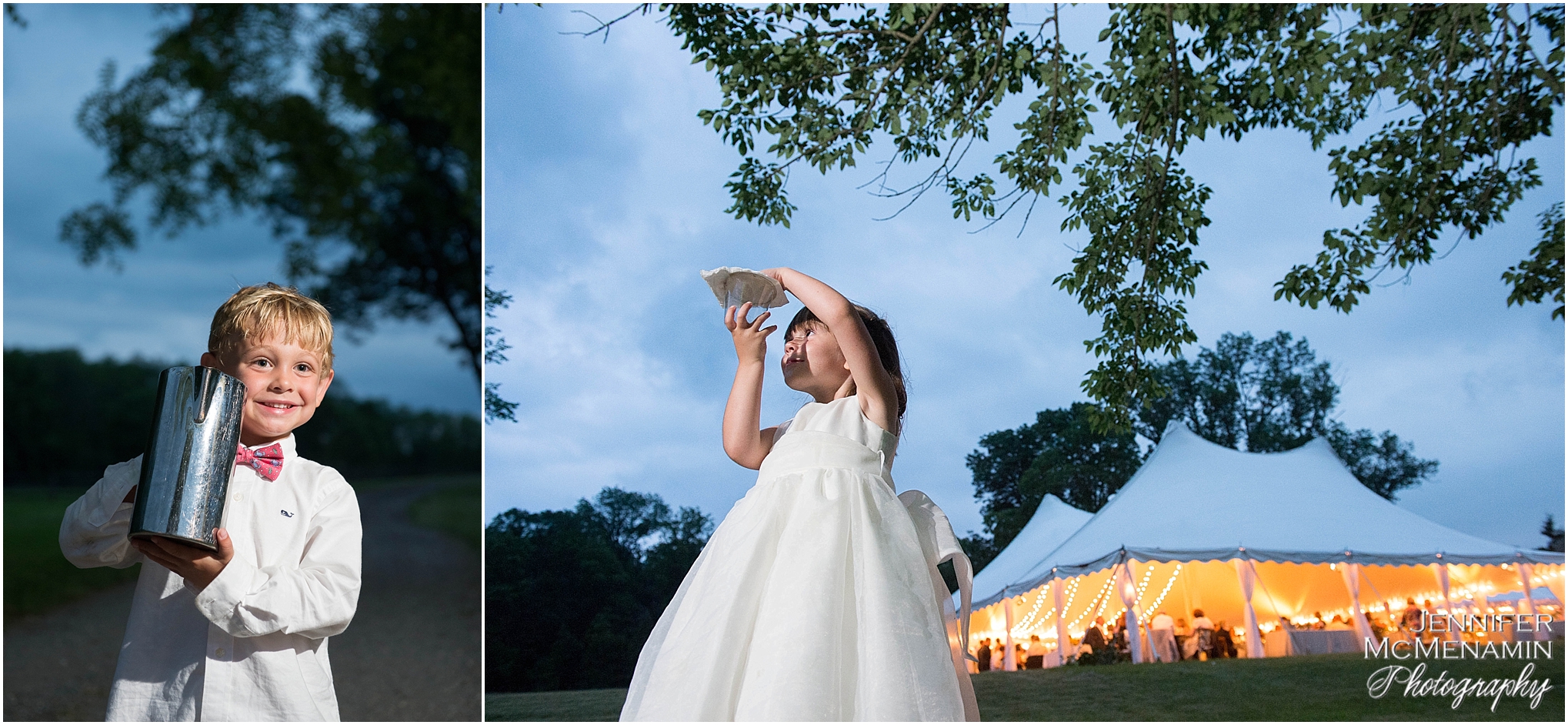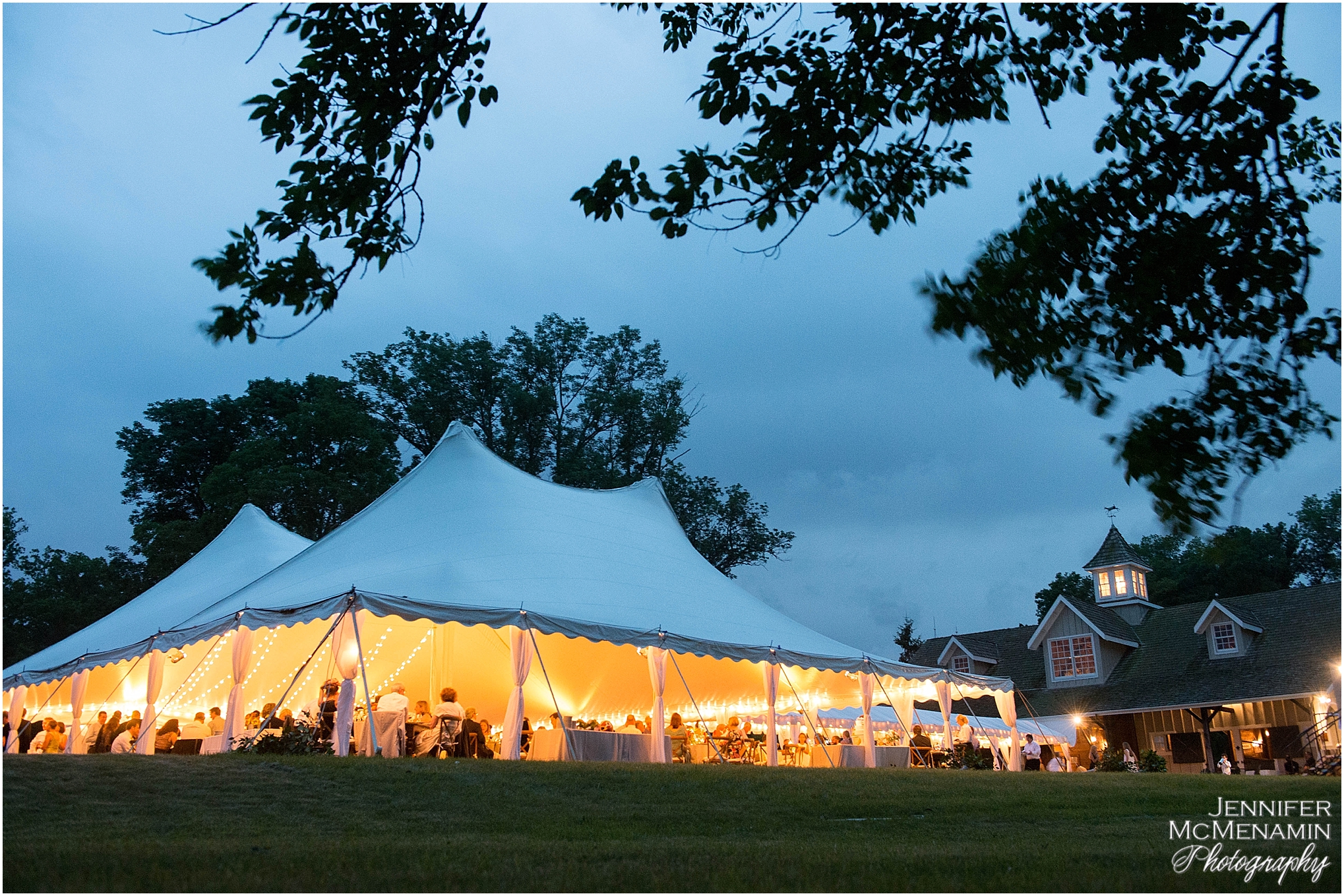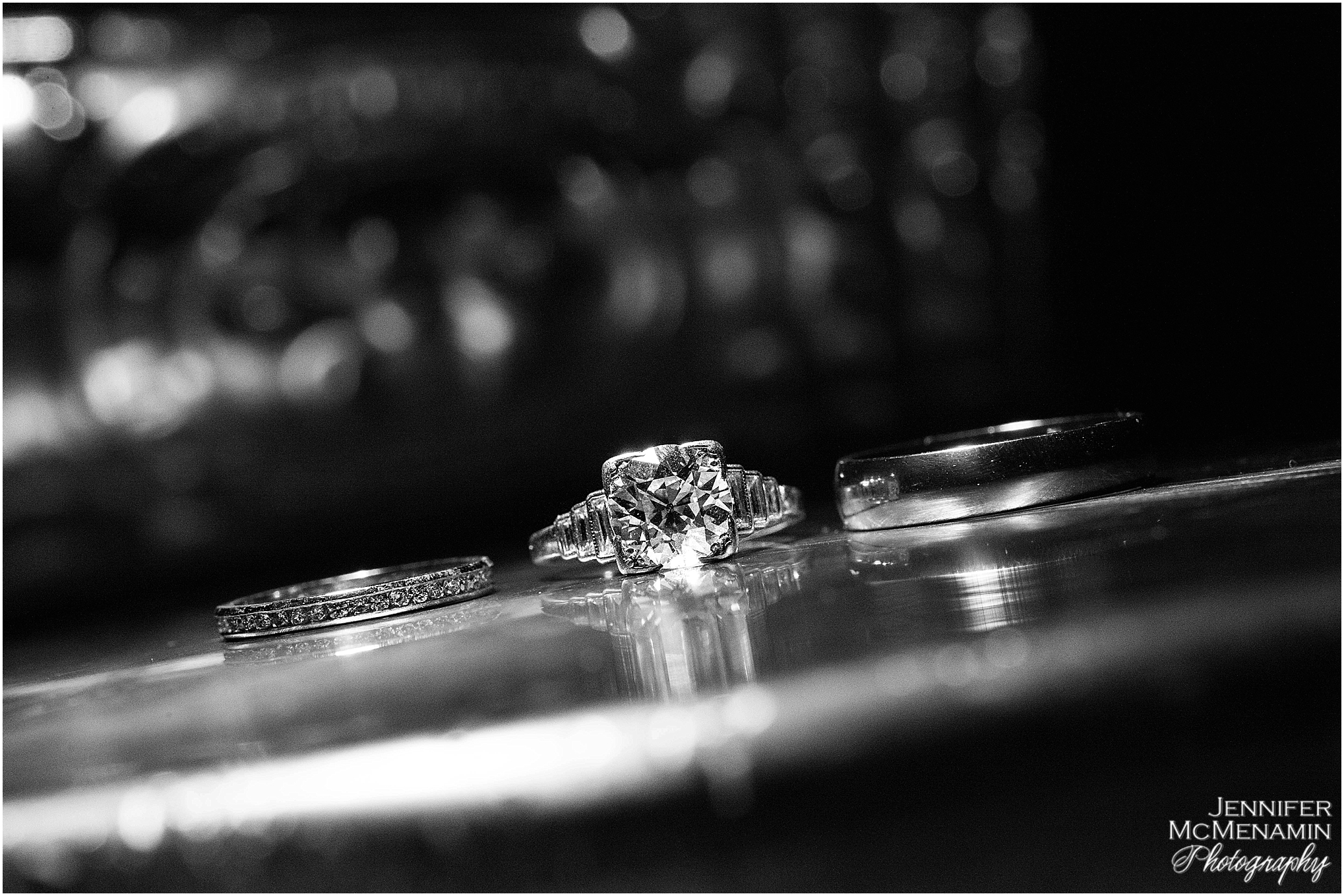 A beautiful pair of parent dances.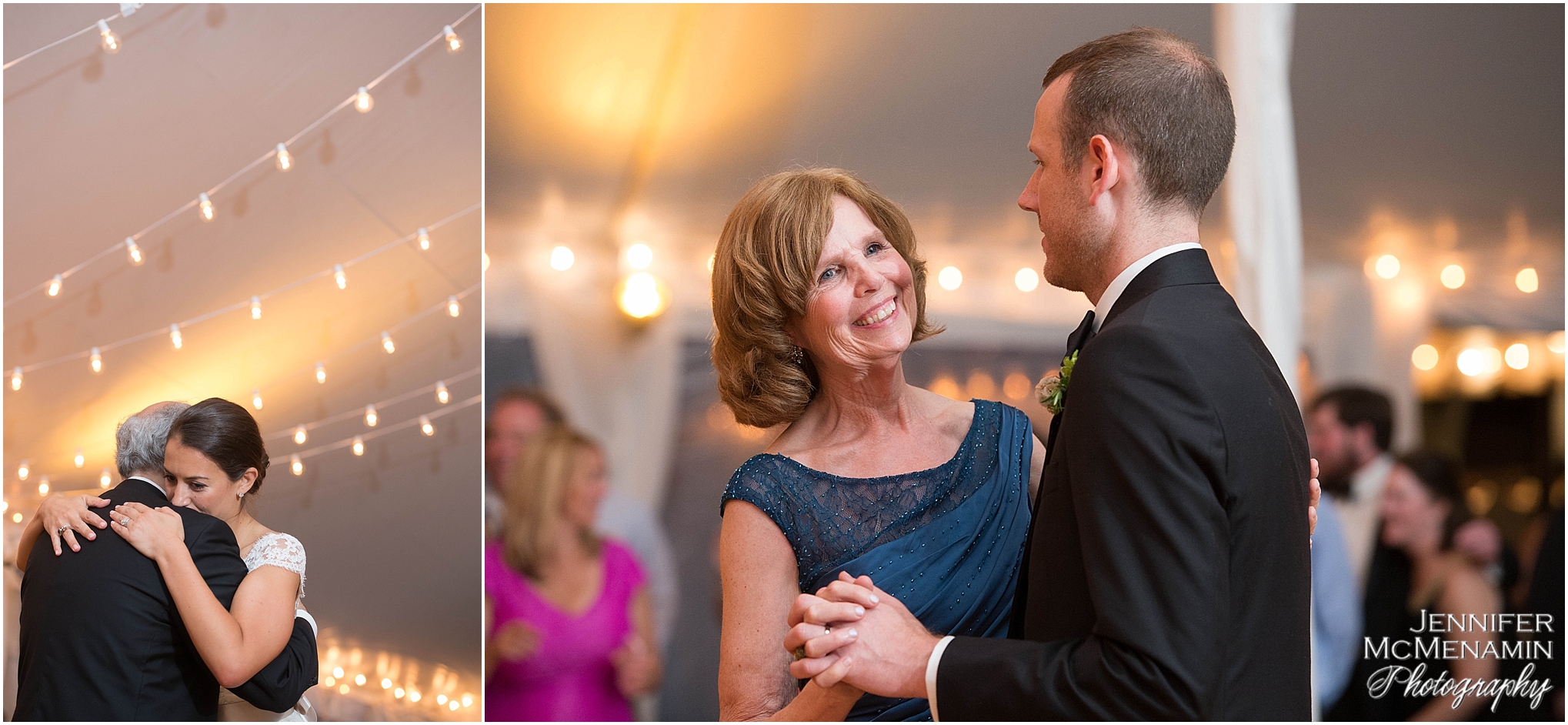 And lots and lots of merriment.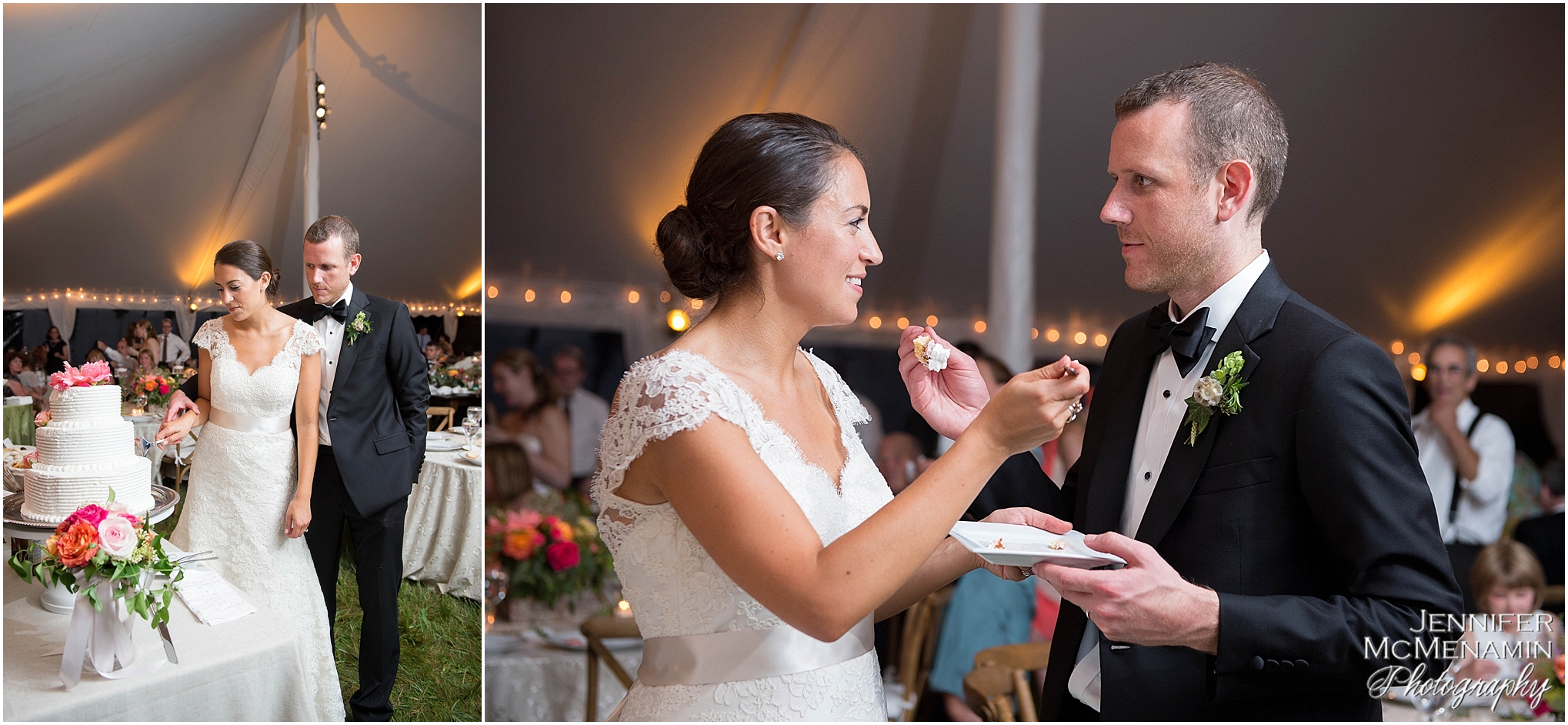 Many, many congratulations, Libbie + Doug. We could not have had more fun with you, your families and your friends. And wow, to my vendor colleagues, you all knocked this one out of the park!
Vendor Credits:
Caves Farm
Elizabeth Bailey Weddings
Mulberry Street String Quartet
High Strung Bluegrass Band
Hair stylist: Gregory Dean
Makeup Artist: Dante Goodrich
Linwoods Catering
Officiant Tina Beneman
Jennifer McMenamin Photography
Pleasant Pops popsicle stand
Tom Bowen Videography
Fancy Cakes by Leslie
Marquise band
Party Rental Ltd.
Tabletoppers
Vintage Affairs
Extraordinaire Limousine
Select Event Rentals
Event Dynamics lighting
Simply Beautiful florist
Loane Brothers Inc. tent
Courtesy Parking
Golden Productions Karaoke