A Catskills, NY wedding: Julie + Lindsey

The West Branch Angler & Resort | Catskills wedding photographer | Catskills wedding photography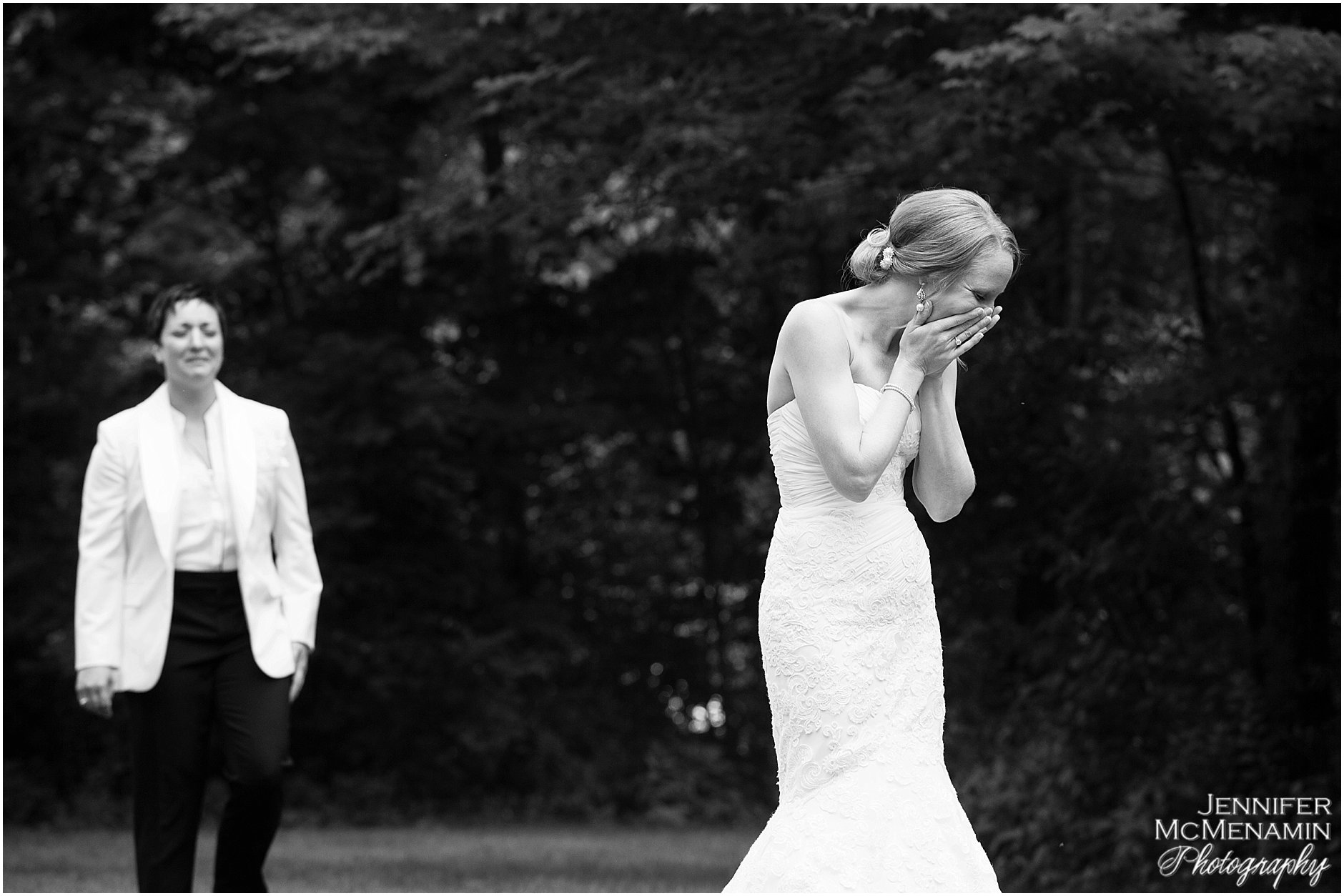 Julie + Lindsey had one of the most extraordinary weddings I've ever had the privilege of photographing. Living in Brooklyn, they chose a rustic resort with log cabins and a riverside ceremony spot in the Catskills of New York as the venue for their nuptials and they planned all kinds of sweet, personal touches for the day. Their chuppah was made of squares sewn by their friends and family. Their centerpieces included whiskey bottles that they and their friends had generously drained (not down the sink!) for the occasion. They invited their friends' dogs to join their own pup, Lenny, decked out in a bow with the wedding colors, in attending the ceremony. Lindsey's brother and her best friend officiated the ceremony, sharing countless funny stories and touching tales about the couple, their courtship and their lives together. And they did something so fun and entertaining at their reception that I had never seen in nearly 10 years photographing weddings — they wrote personal and hilarious tributes about each member of their wedding party that the DJ read to introduce each attendant and kick off the reception. But more than any inanimate detail or touching story told about Julie and Lindsey, what really made this day reverberate with joy and significance was Julie and Lindsey themselves. The moment when they saw each other for the first time that day left me teary-eyed and with goosebumps up and down my arms. As Lindsey approached Julie, Lindsey came to a complete stop twice to try to collect her emotions. The second time, she unsuccessfully attempted to stifle a sob — at which point Julie realized that Lindsey was just behind her. The ensuing five minutes of tears and joy and twirling and laughter was a marvel to photograph as the couple just took each other in and let the magnitude of the day wash over them. It was amazing. My friend and occasional photography assistant Renee joined me for this wedding and her wonderful photos are mixed in below with mine. Here are many, many favorites from an emotional, joyous and heartfelt day: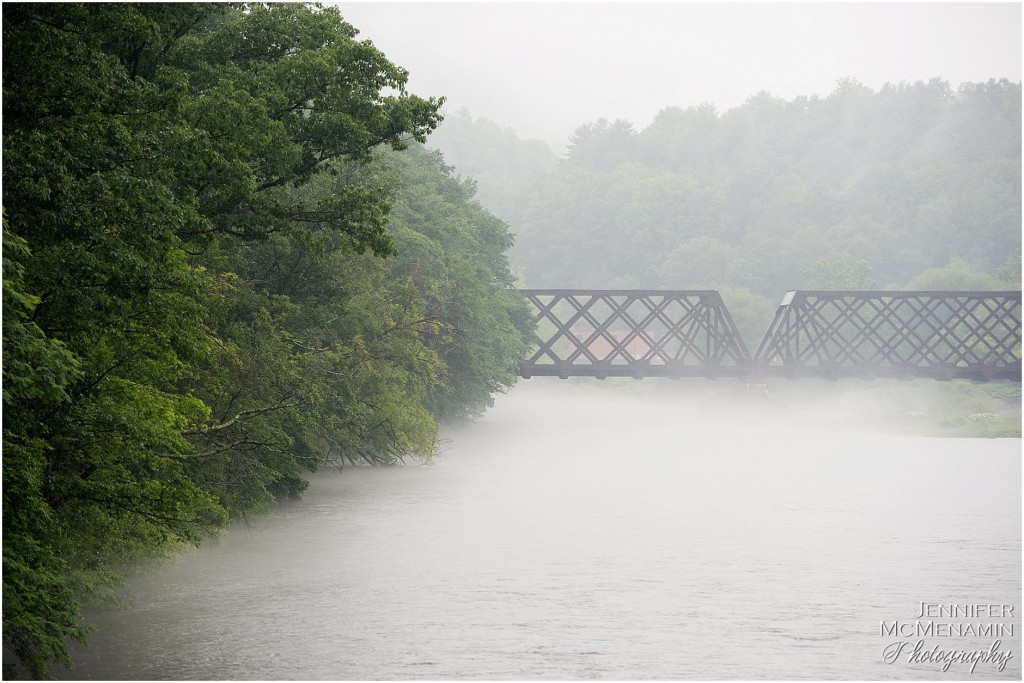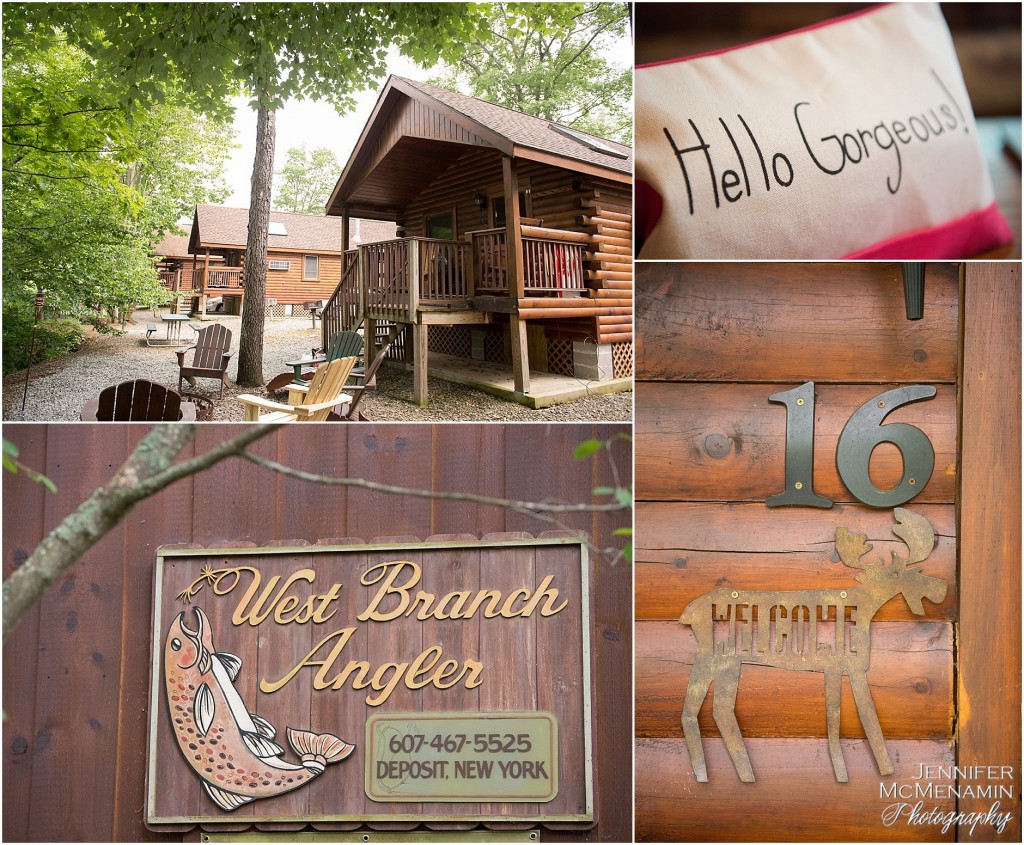 Julie + Lindsey got ready with their attendants in riverfront cabins at the Hancock, NY resort.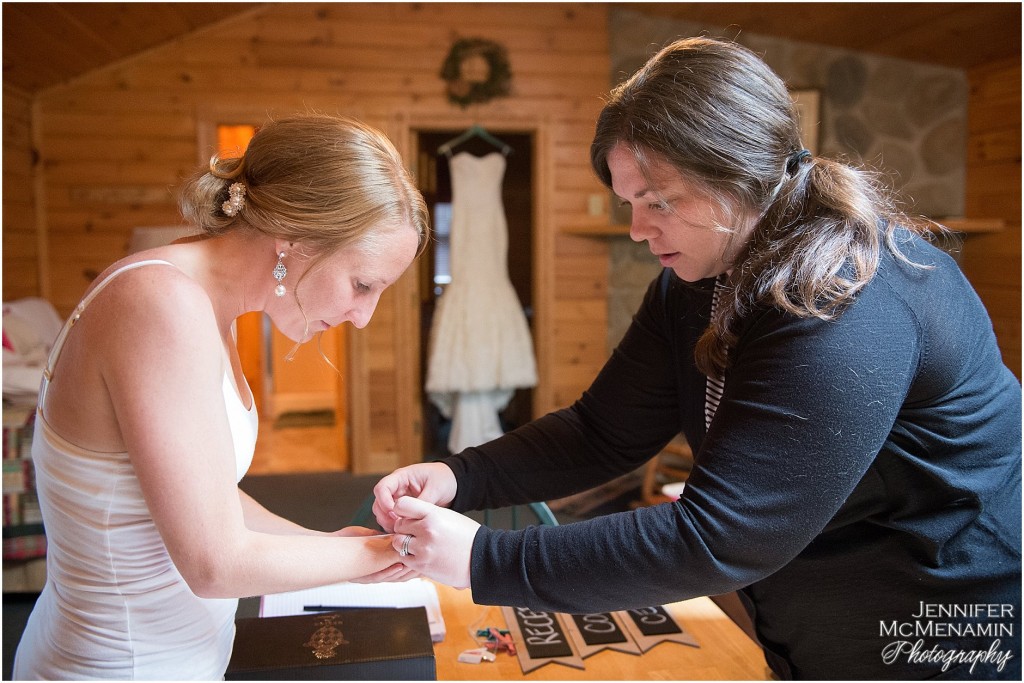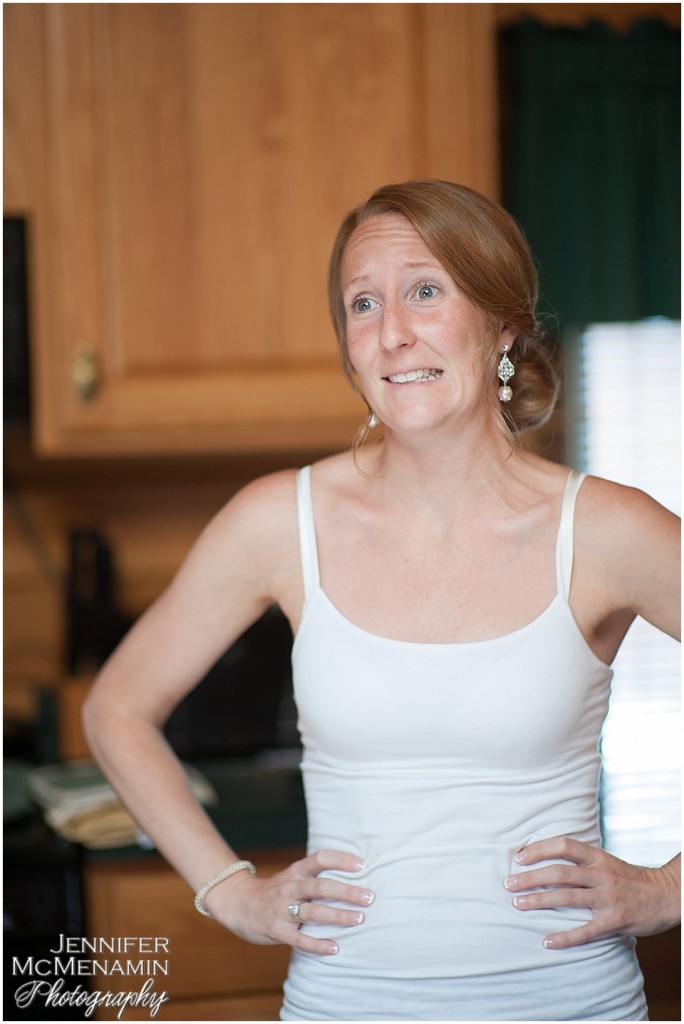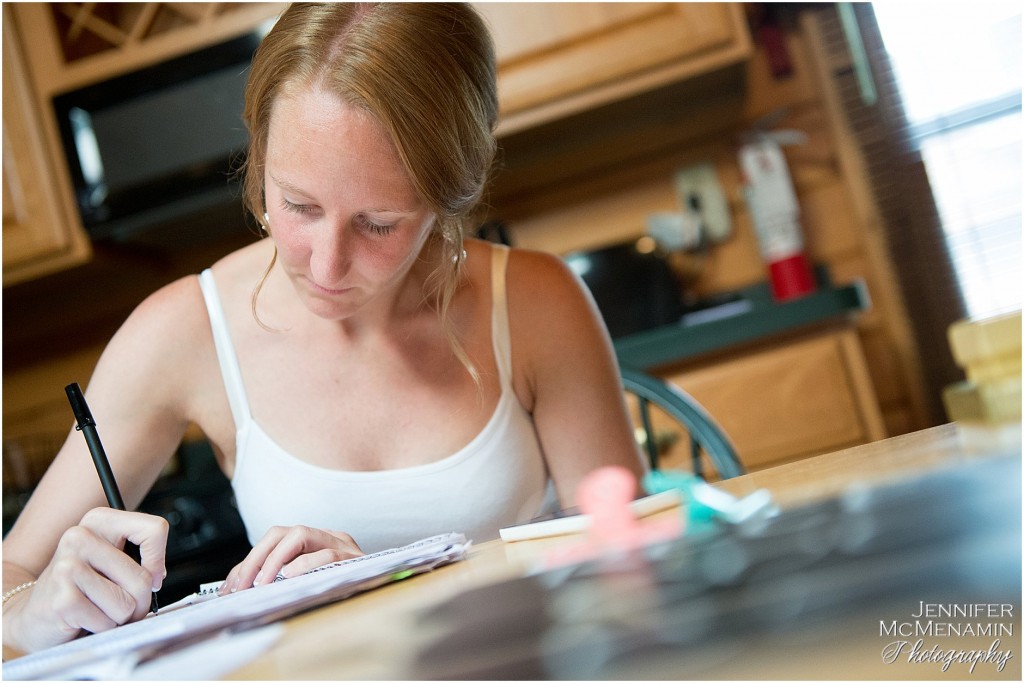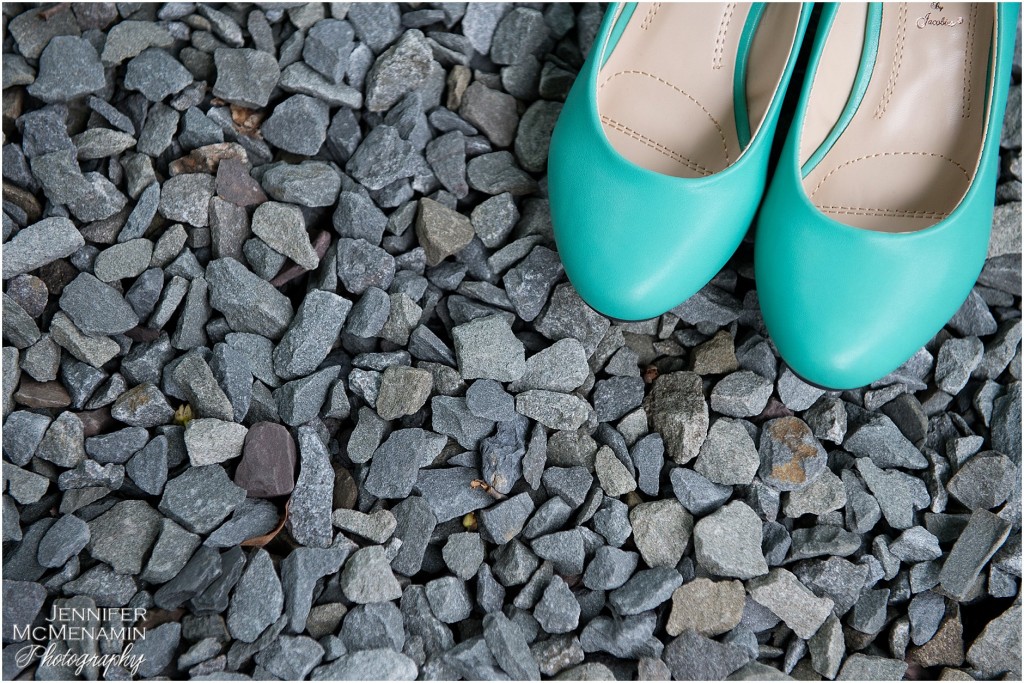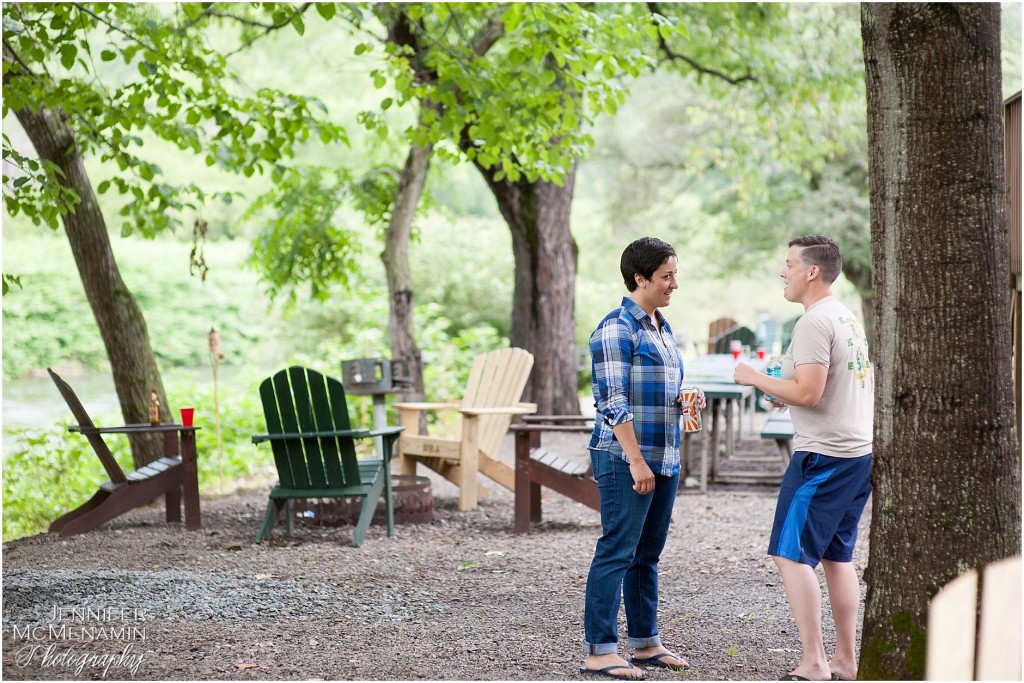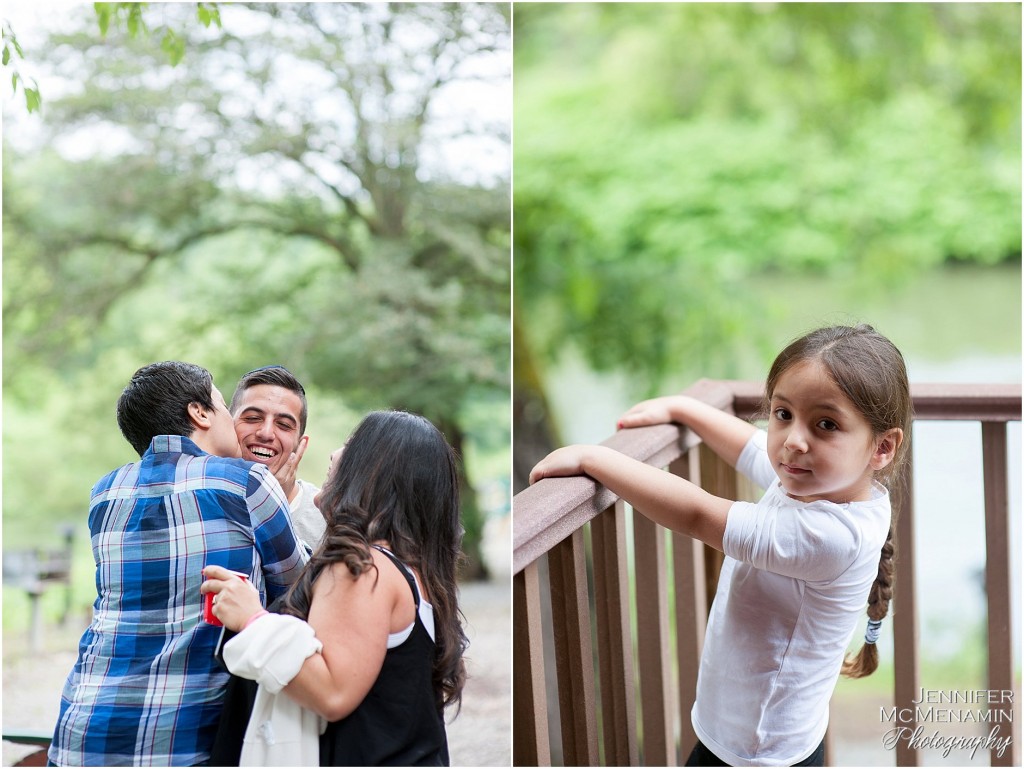 Renee took this next great image of Lindsey as well as the photos of her choosing, um, which superhero to honor on her wedding day.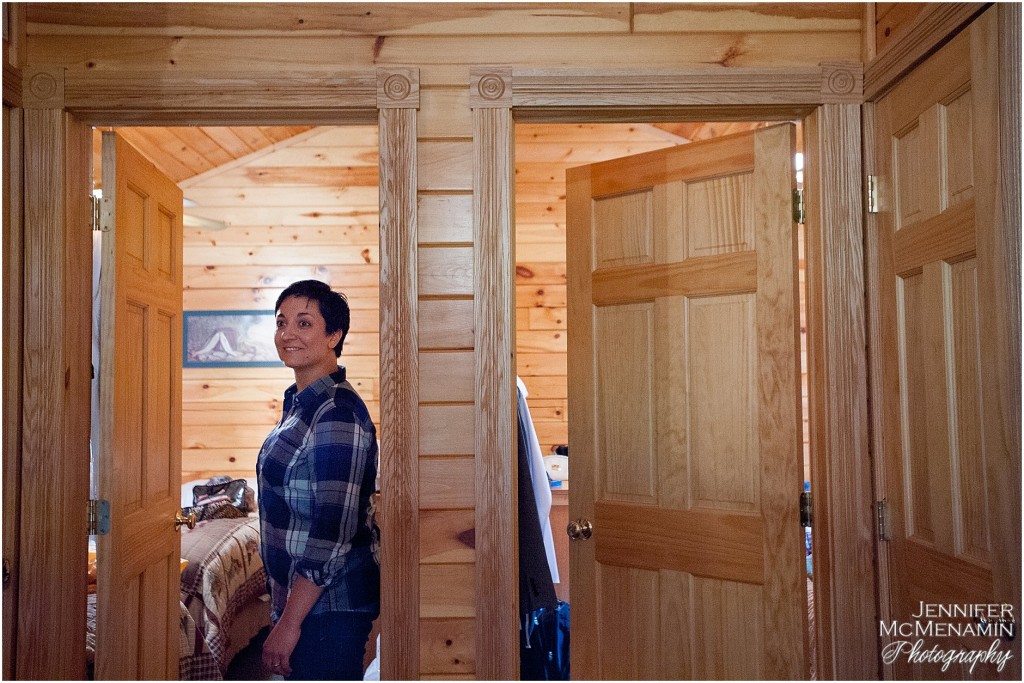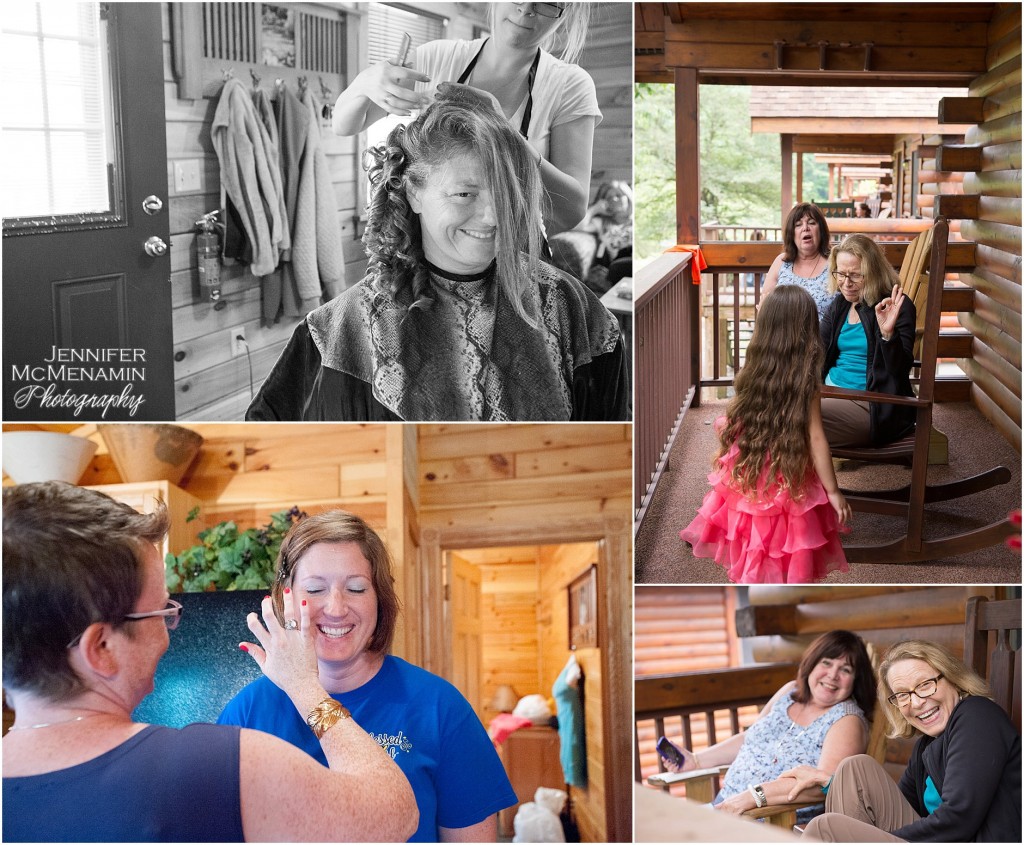 I met Julie + Lindsey at a marvelous wedding that I photographed last fall in Maryland. Here, Lauren helps her wife with her hair.

There was lots of primping and prepping and tie tying and suspender adjusting.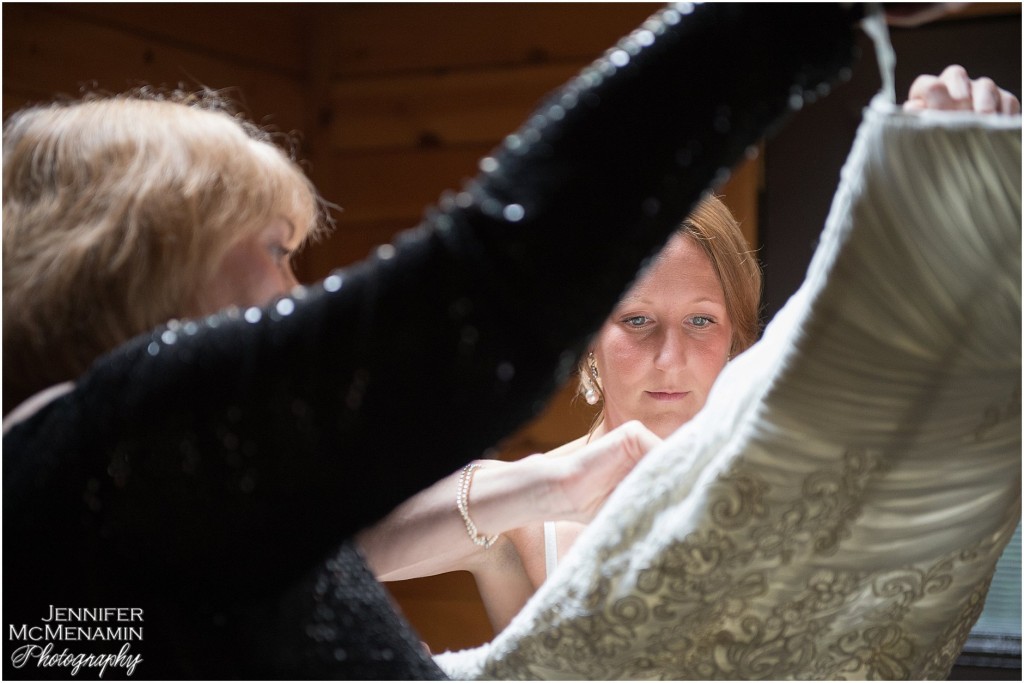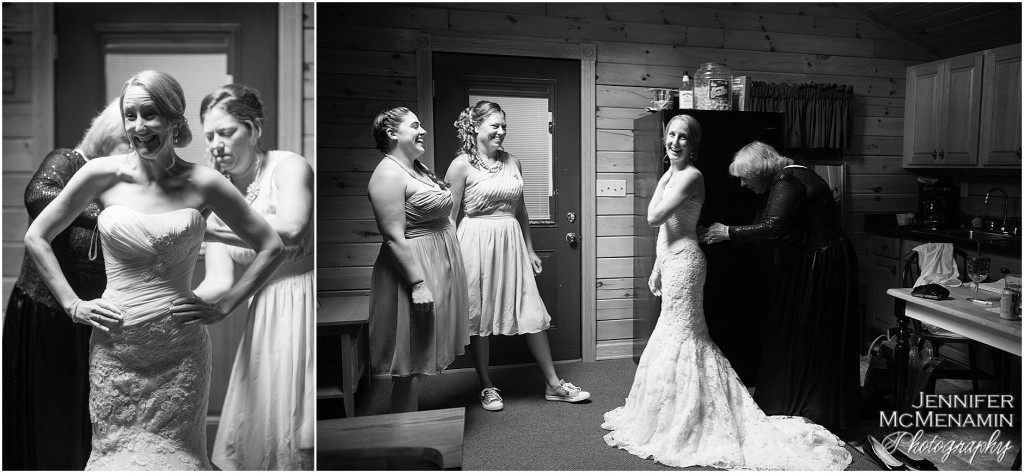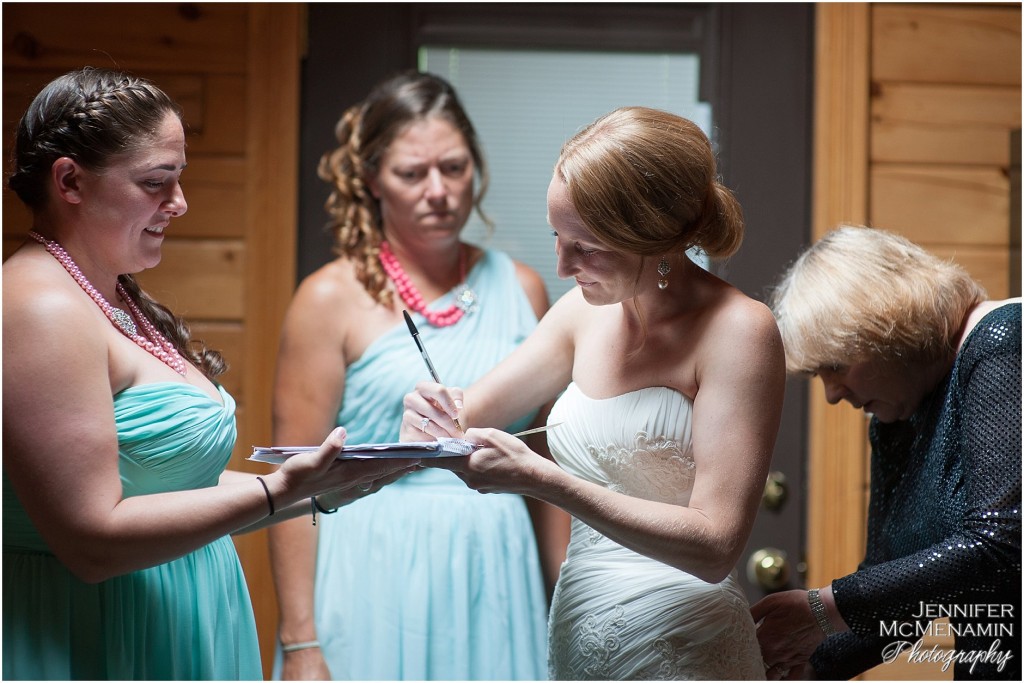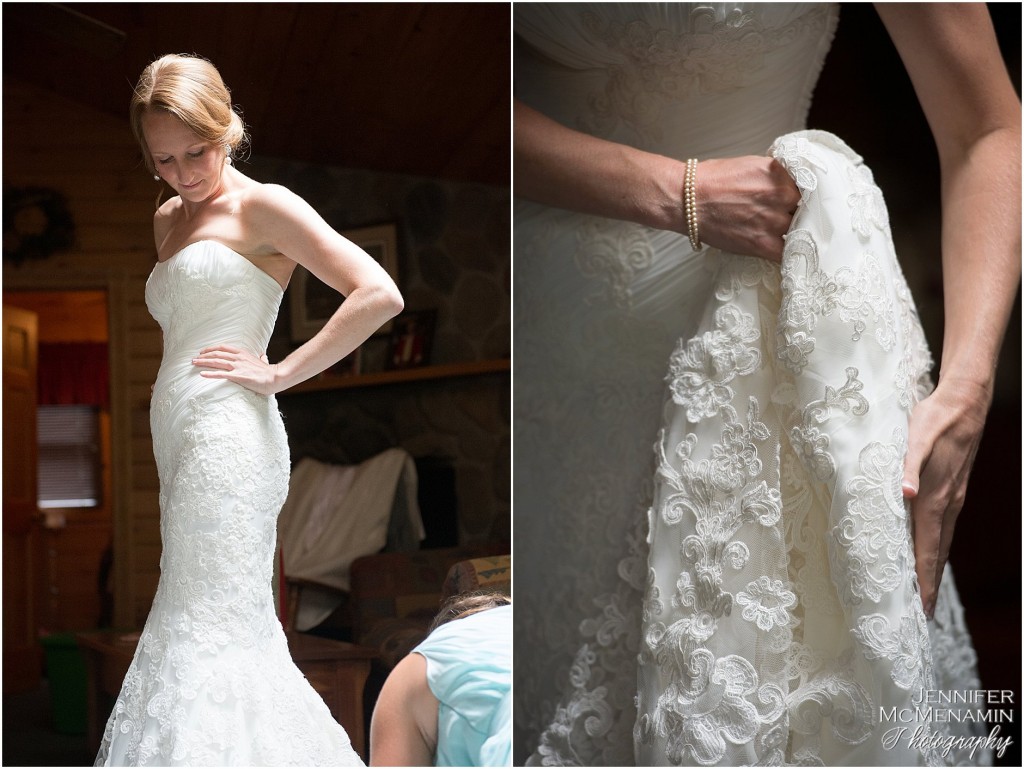 Julie, looking absolutely lovely.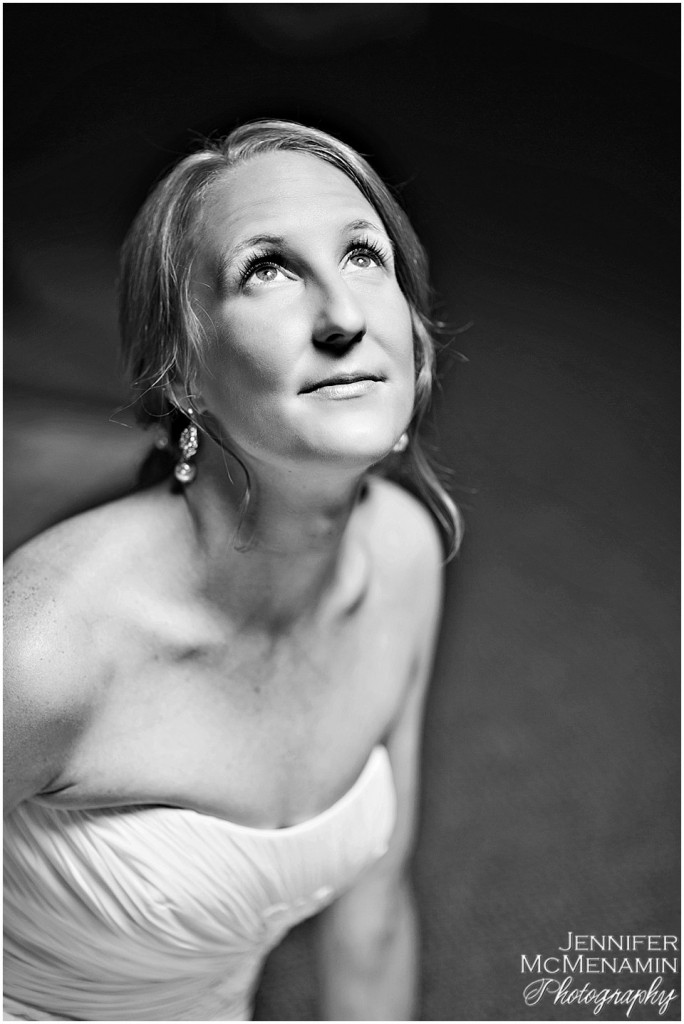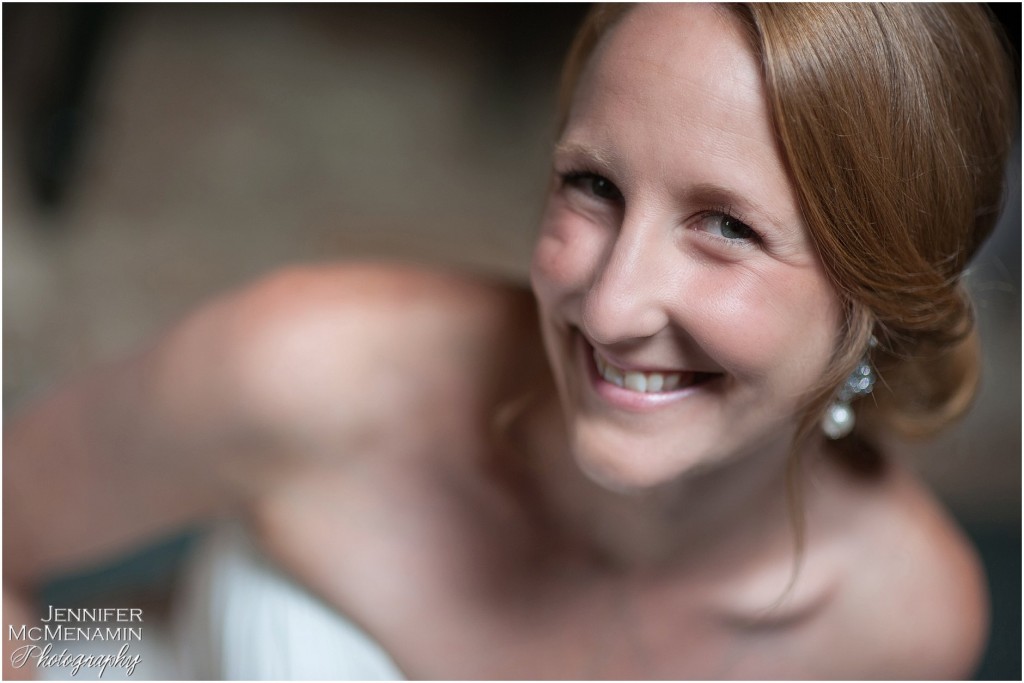 Meanwhile, Lindsey's mother, Camille, helped her slip on her lovely ivory blazer and perfected a pocket square made of her own wedding veil.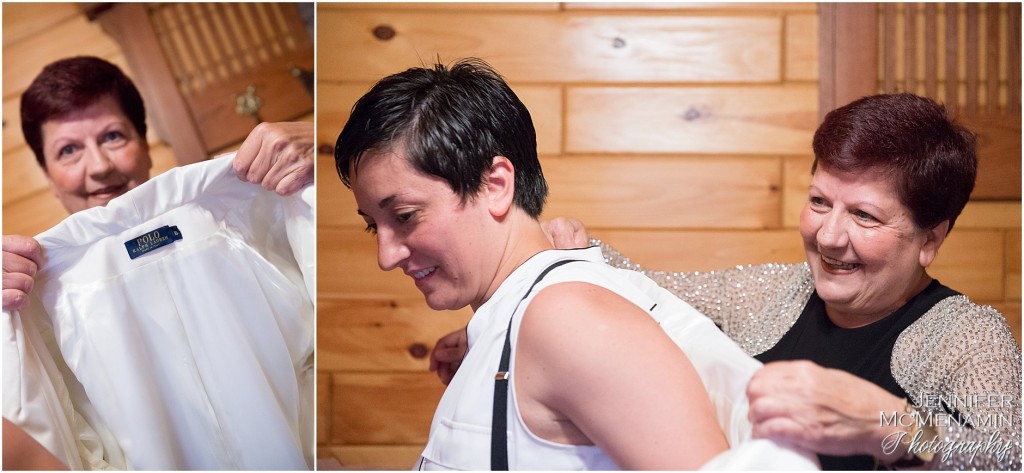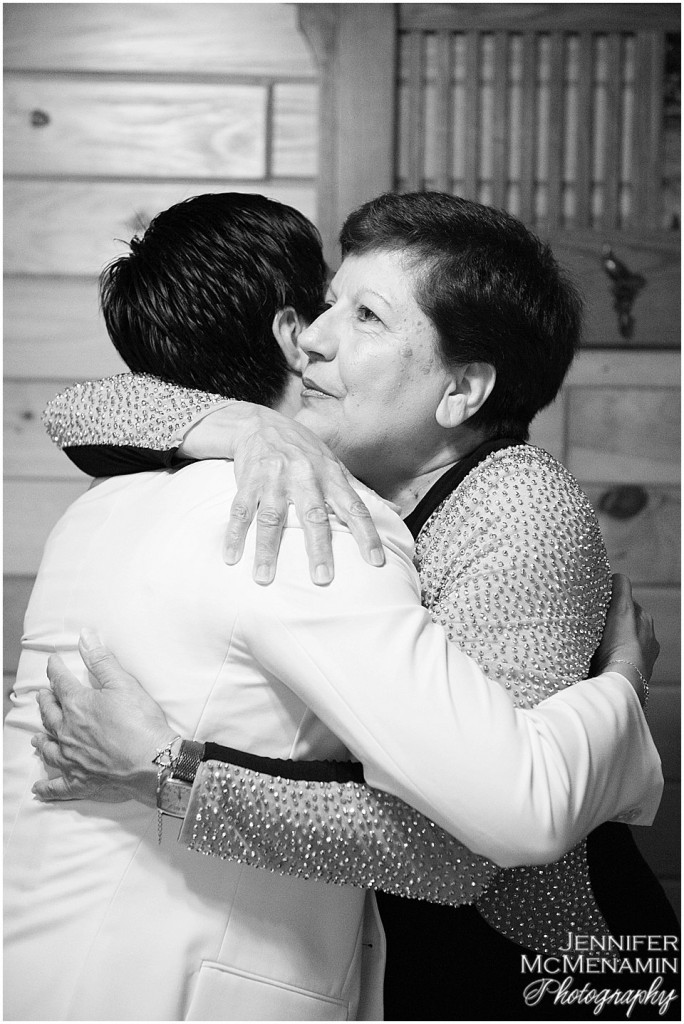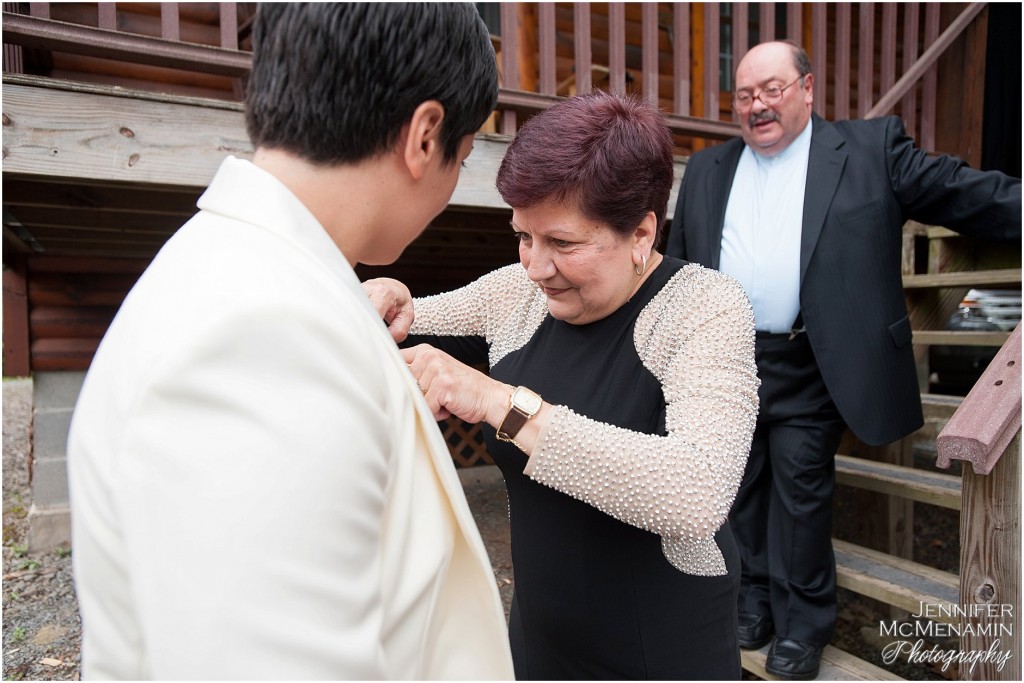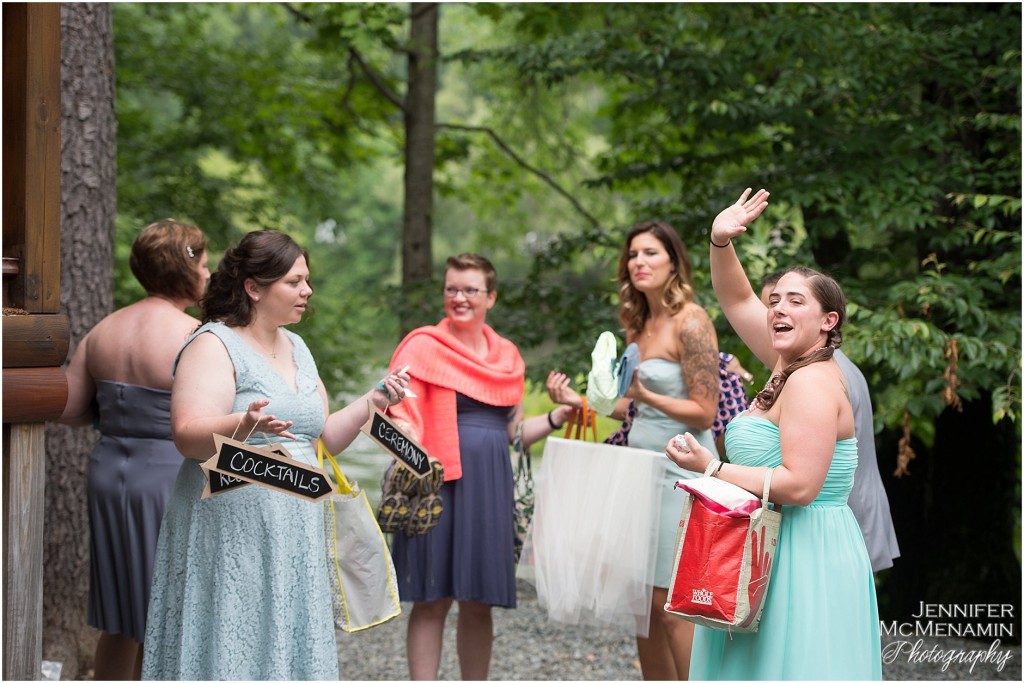 Although it had been raining all day, the weather cleared just in time for Julie + Lindsey to see each other for photos. Even with overcast skies, we found some lovely pockets of pretty light in a grove of trees. I love this series of photos so much that even now — after I've clicked through them dozens of times during my editing process — I can't look at them without smiling my face off.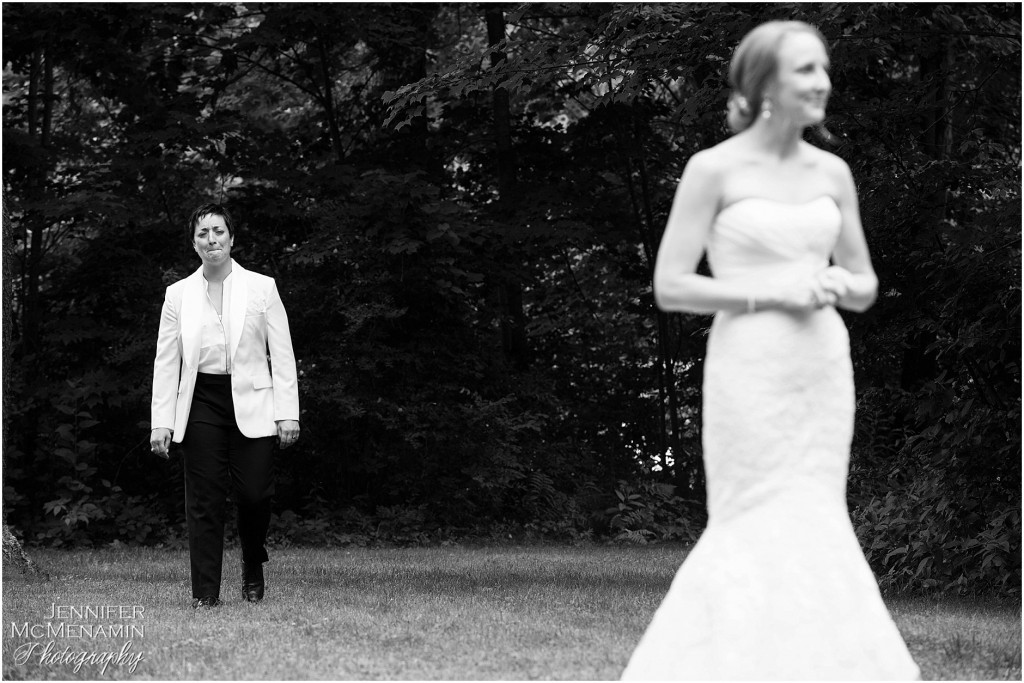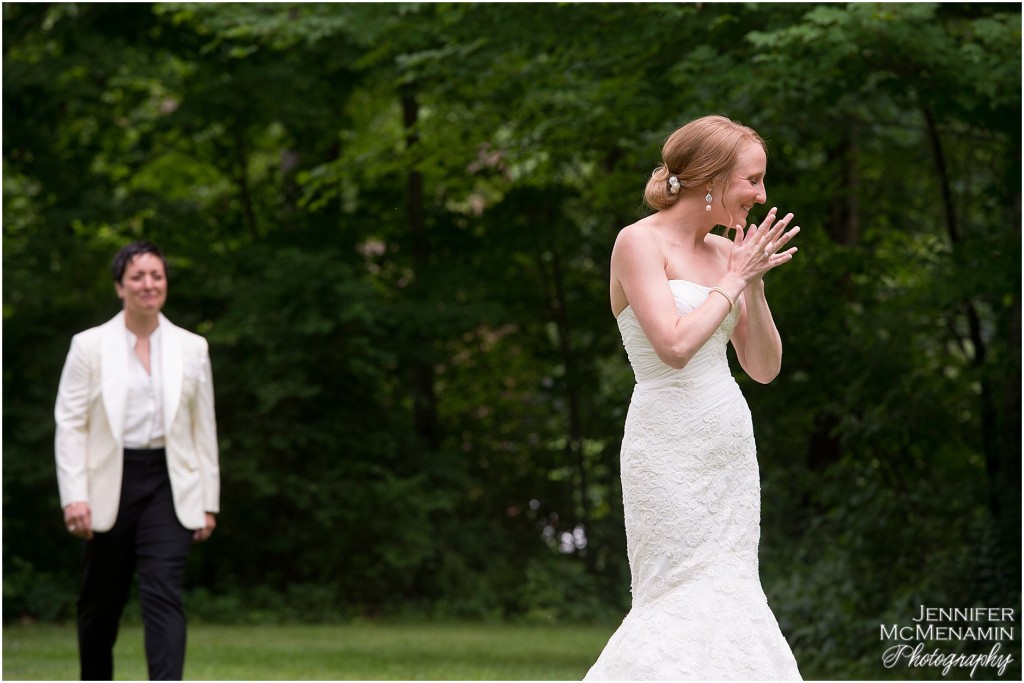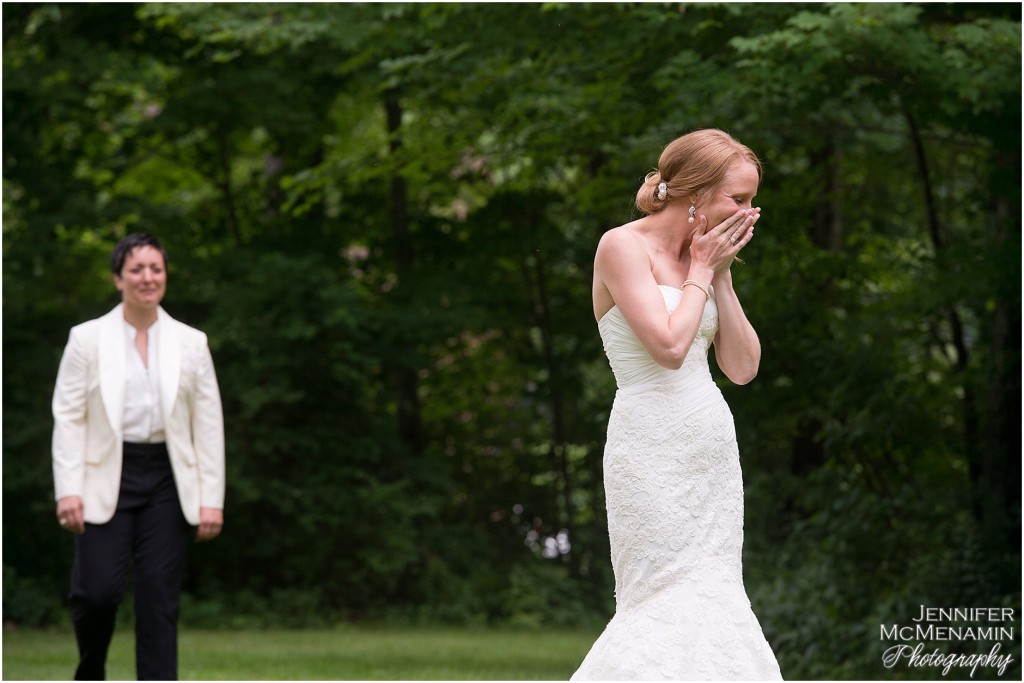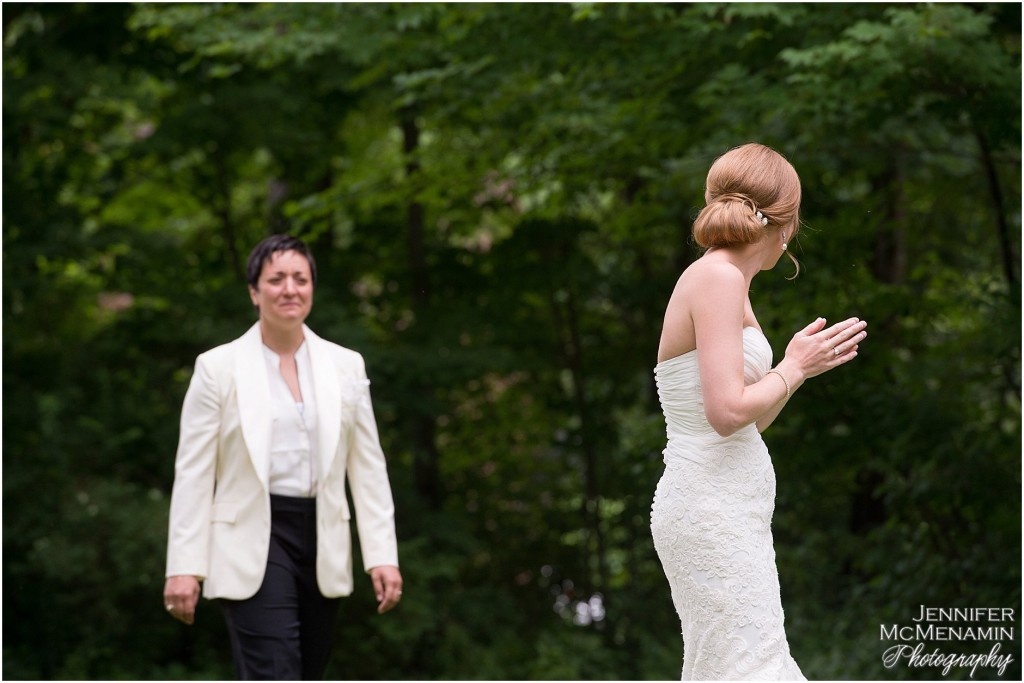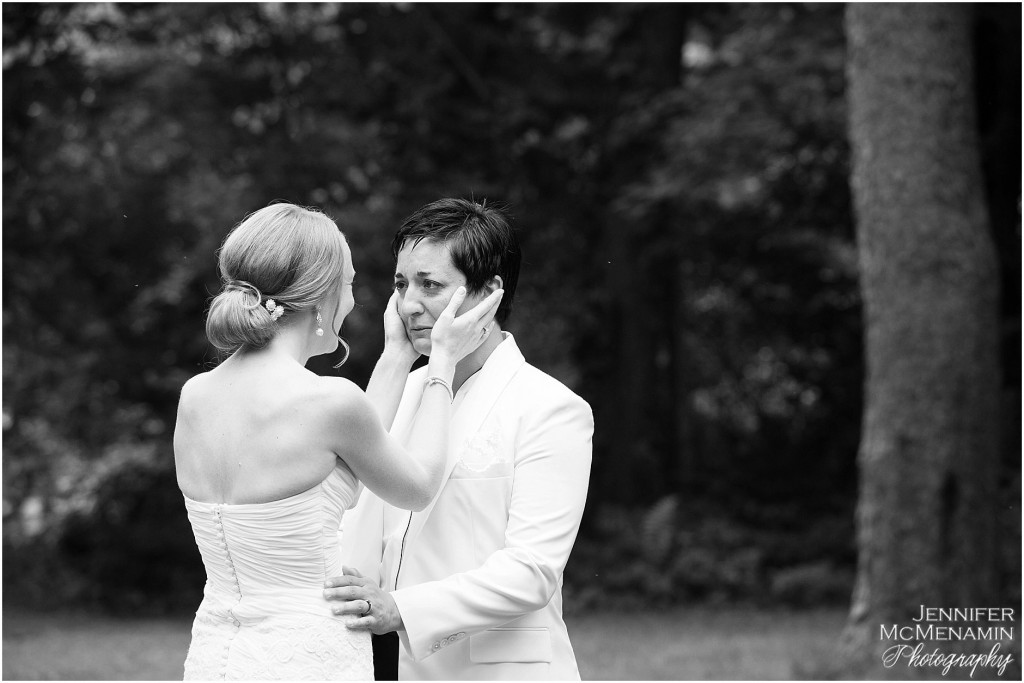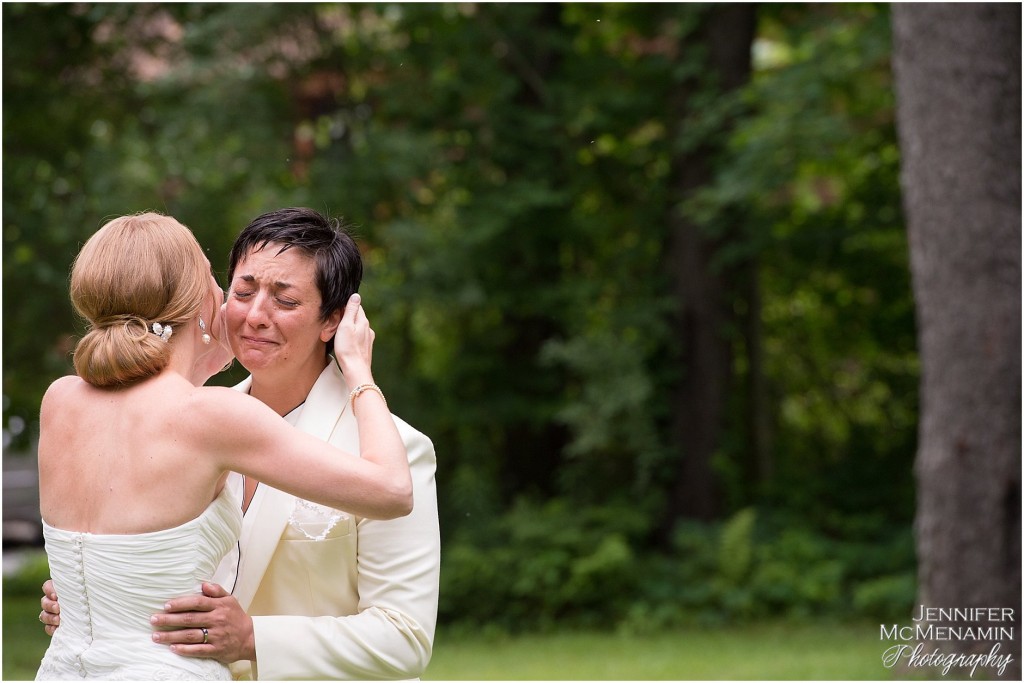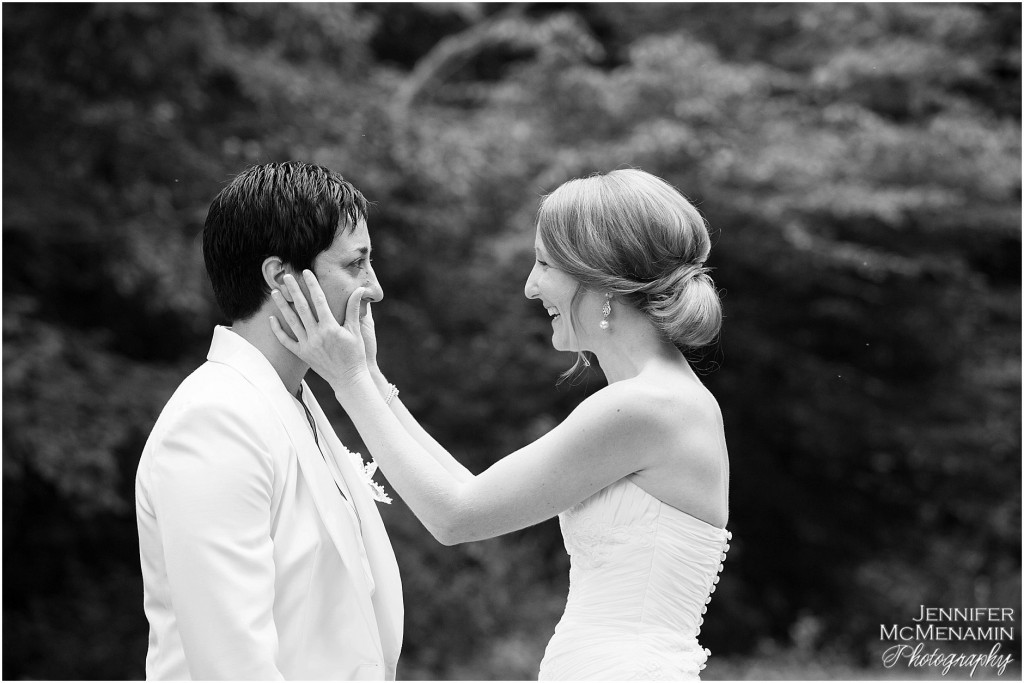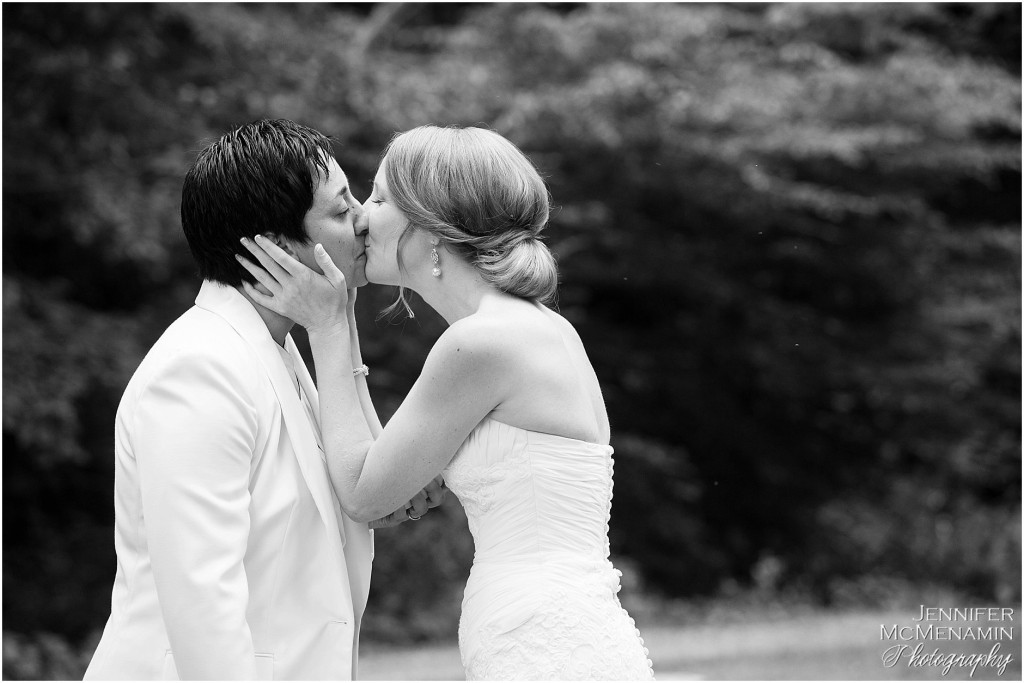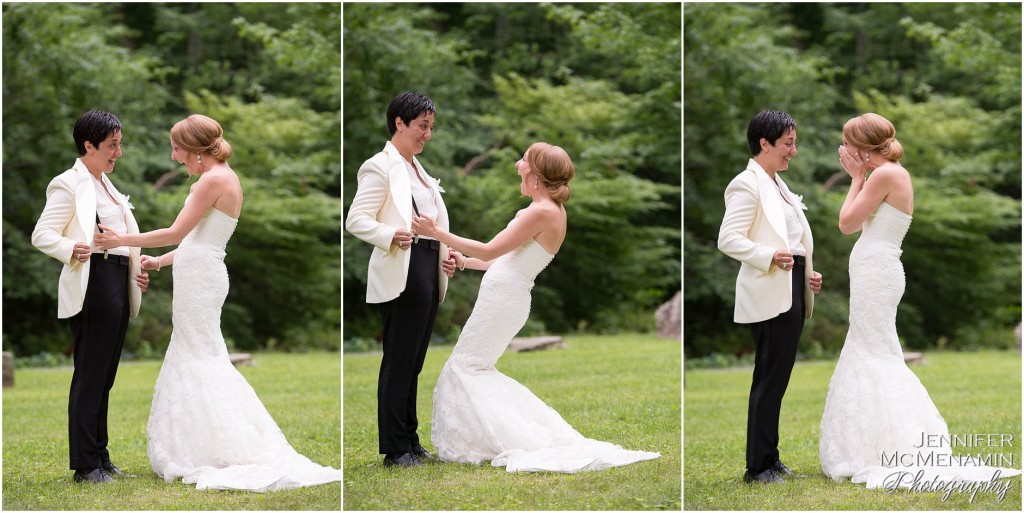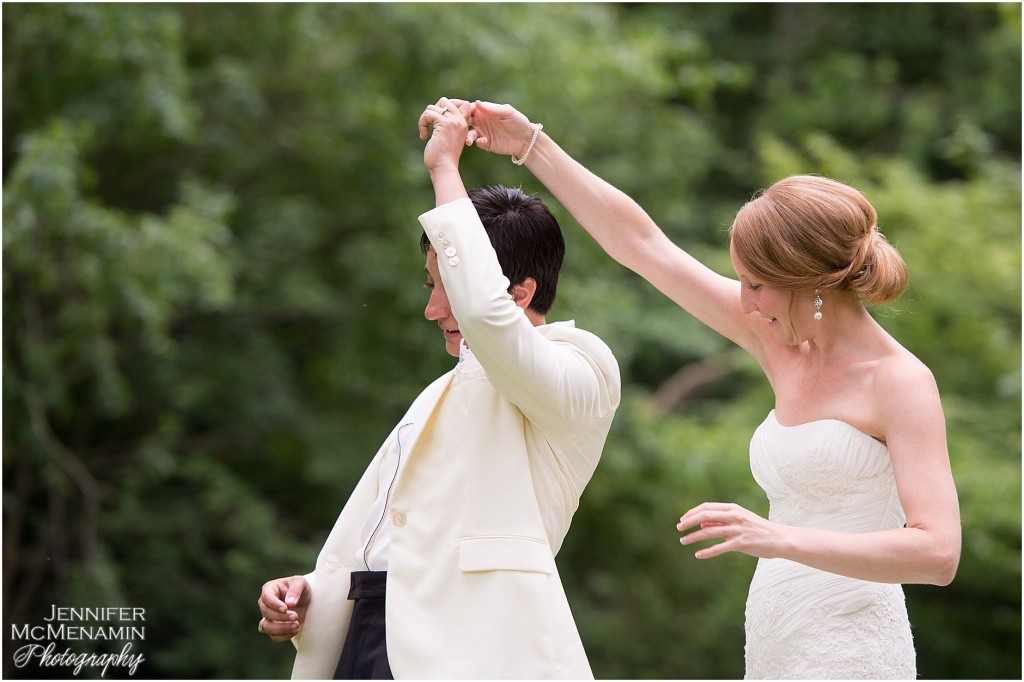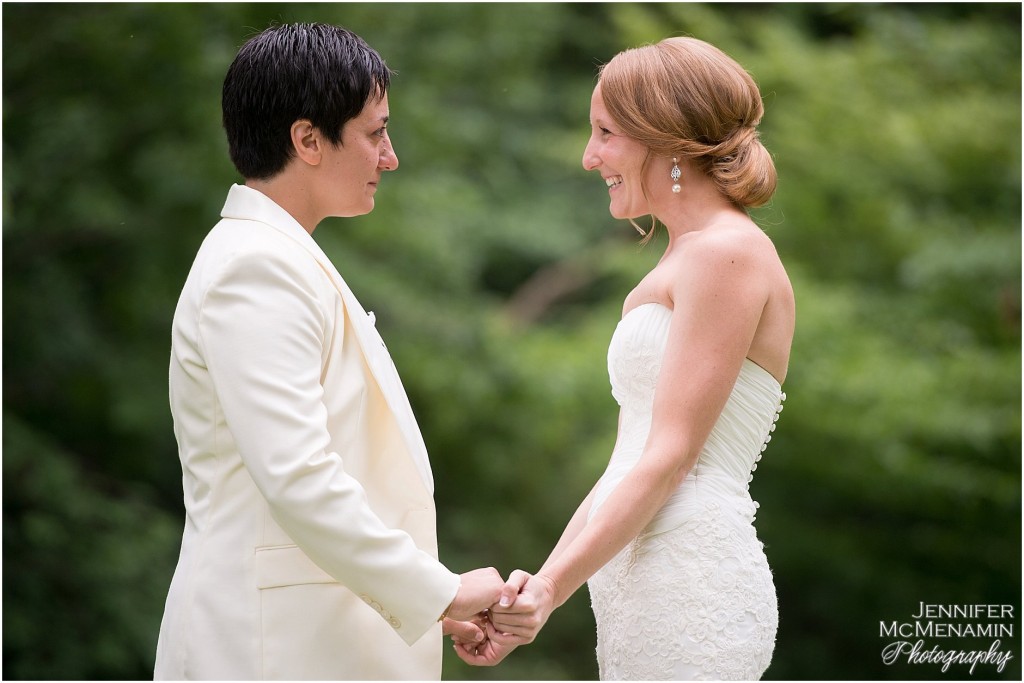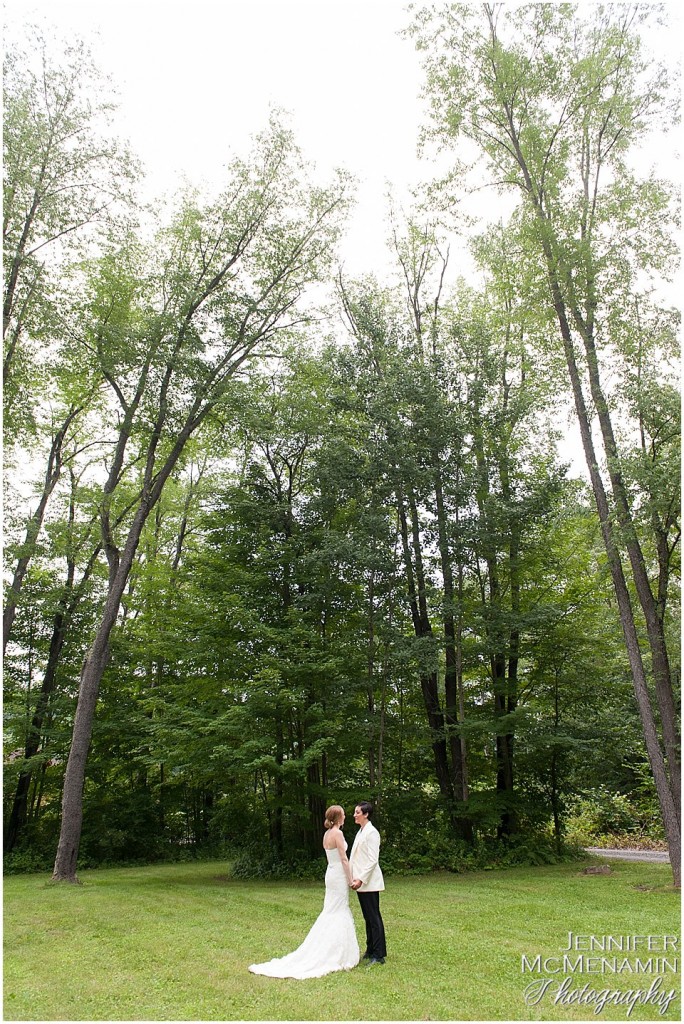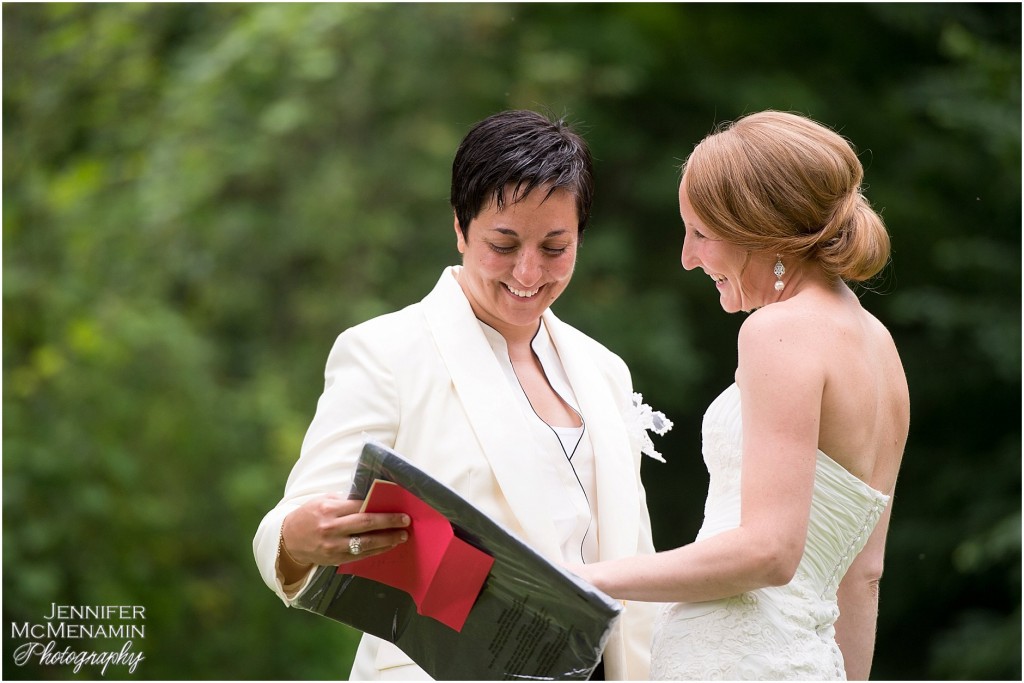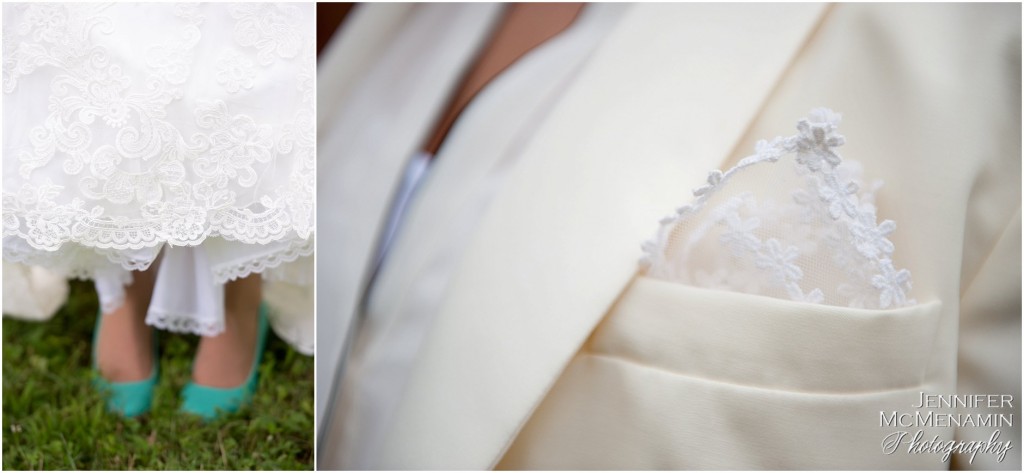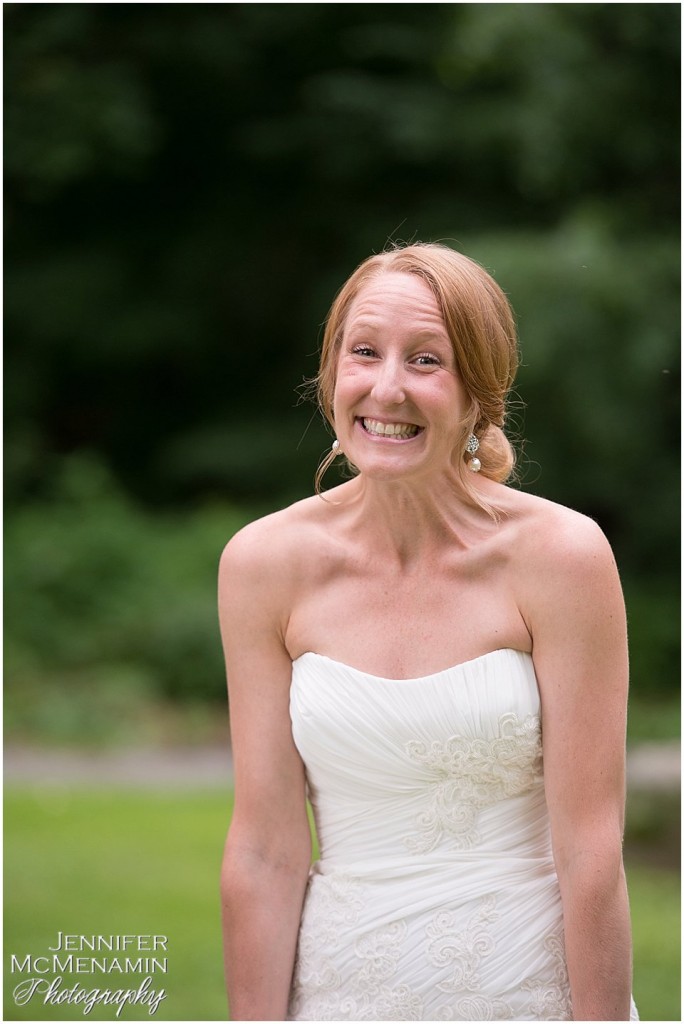 We took a short stroll through the woods to the lodge where the couple's families awaited them — and cheered their arrival!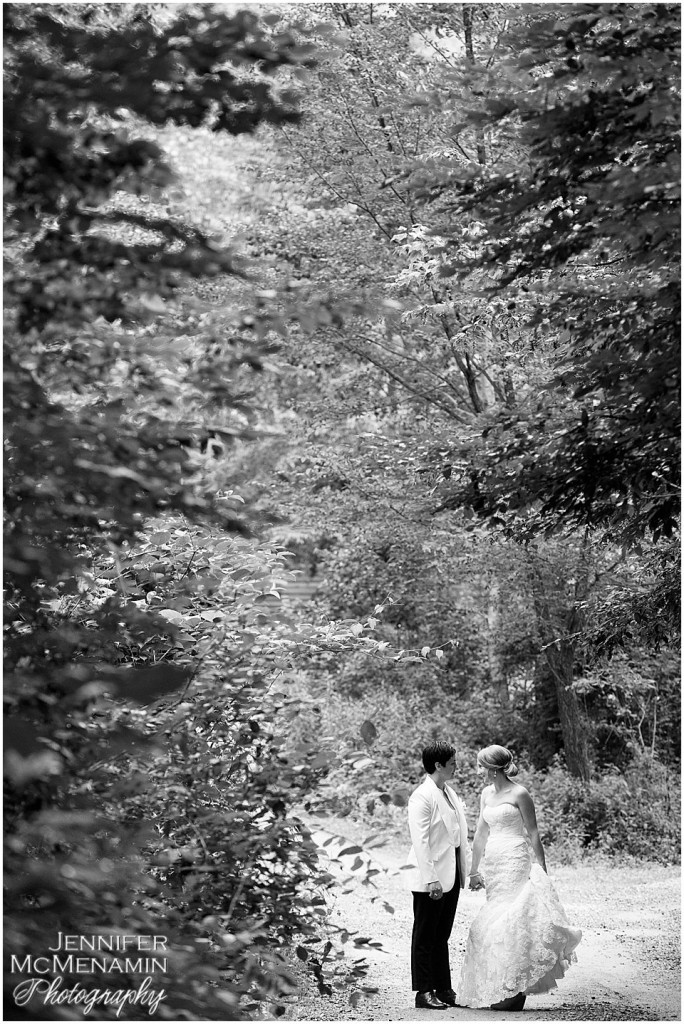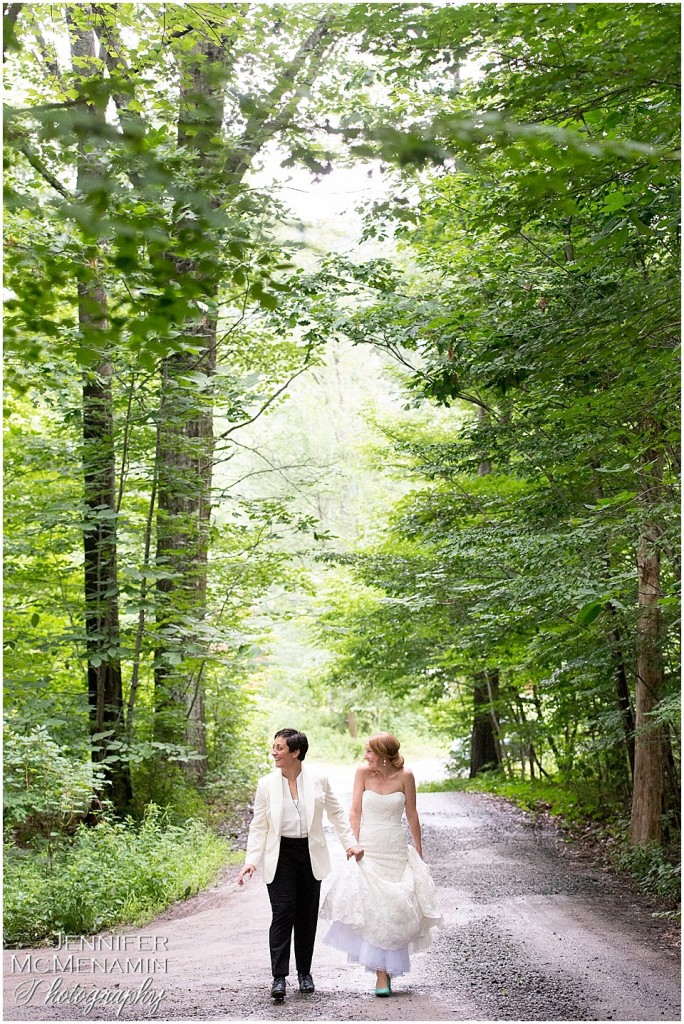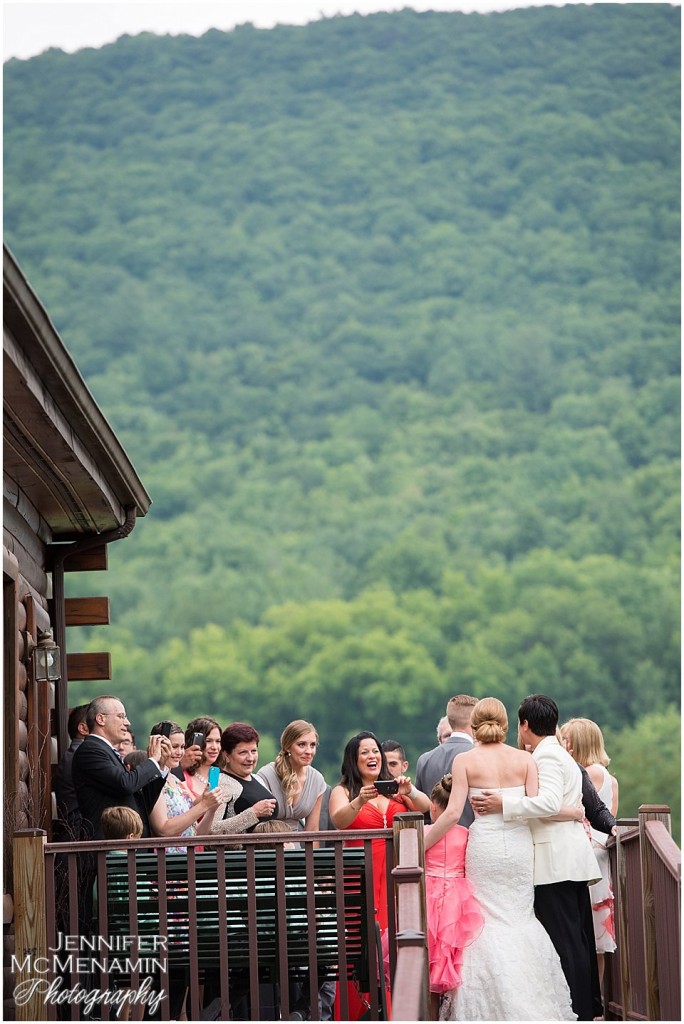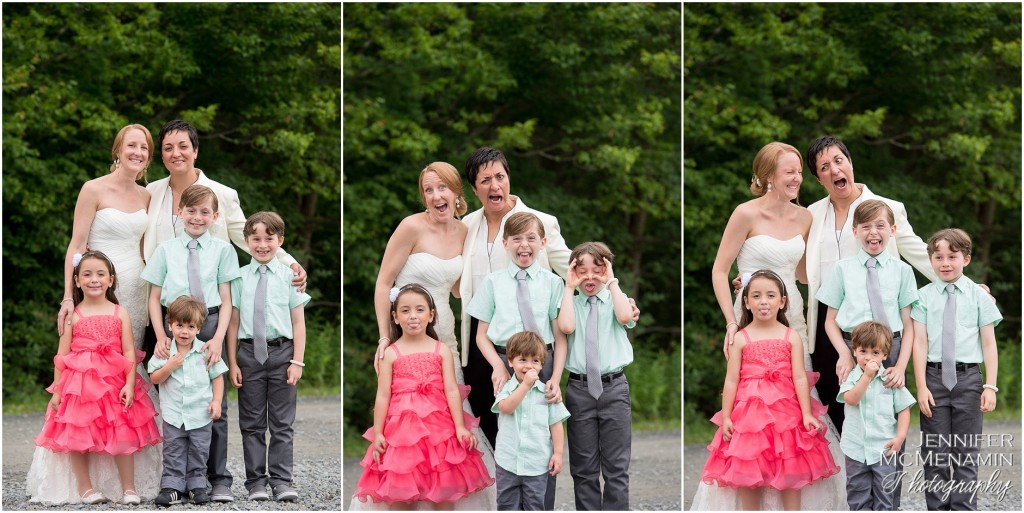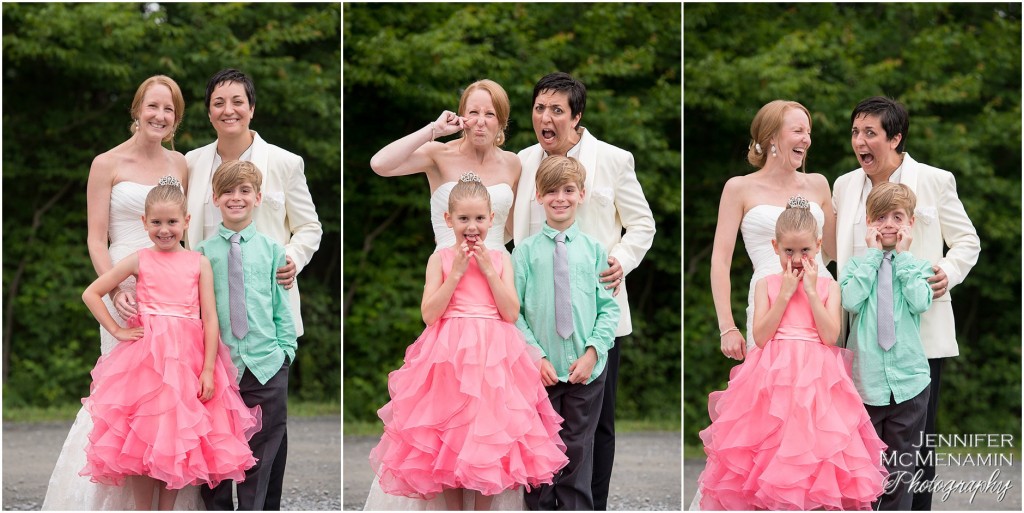 What an amazingly fun and kind wedding party.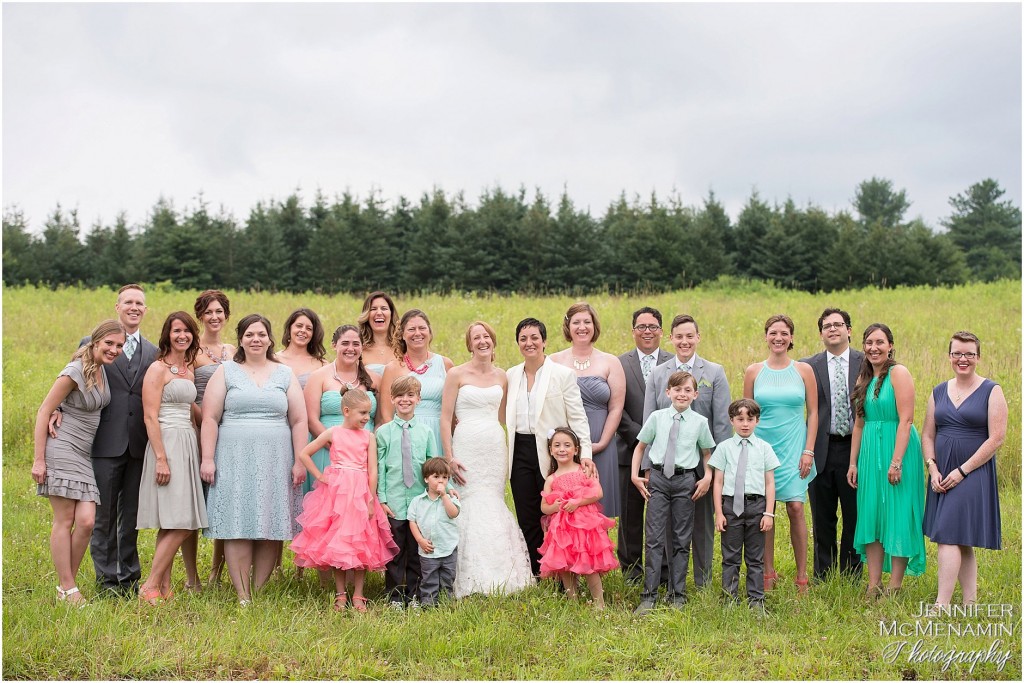 A few outtakes from the individual photos that we shot of Julie + Lindsey with each of their attendants.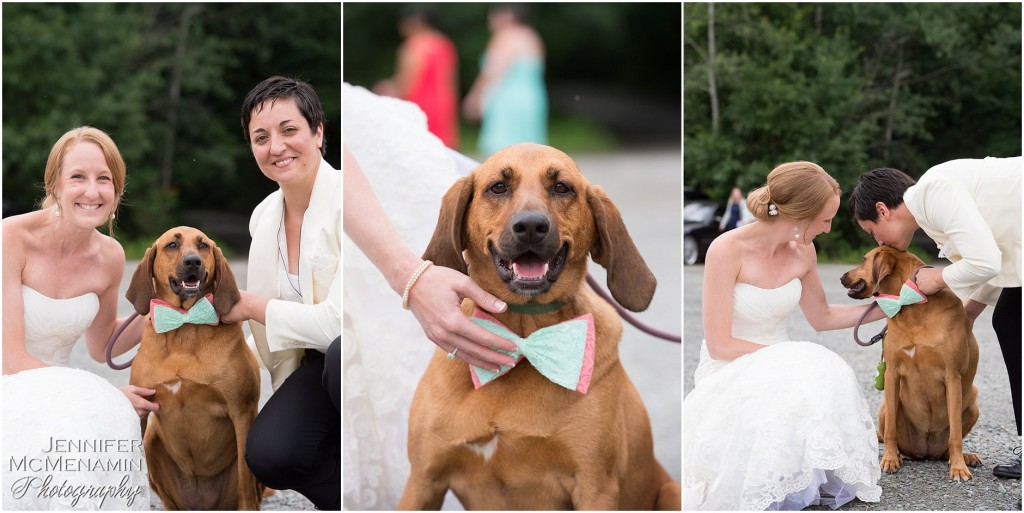 After family and wedding party photos and a cocktail hour that was abbreviated out of concern for an approaching rain storm, it was time to get married.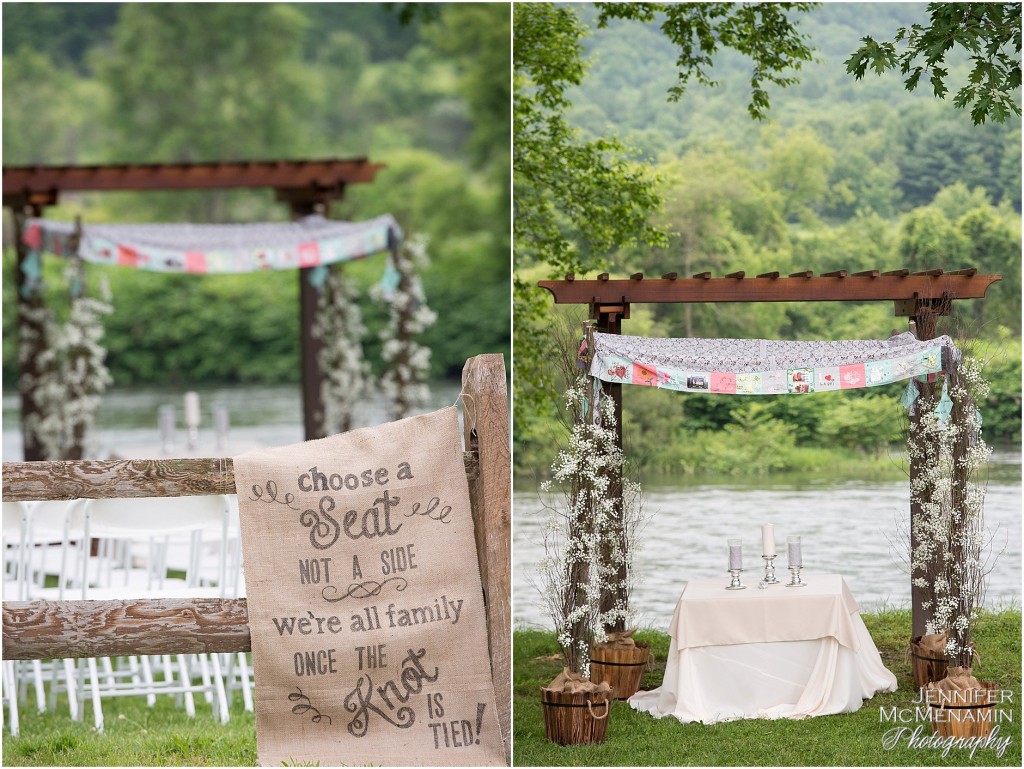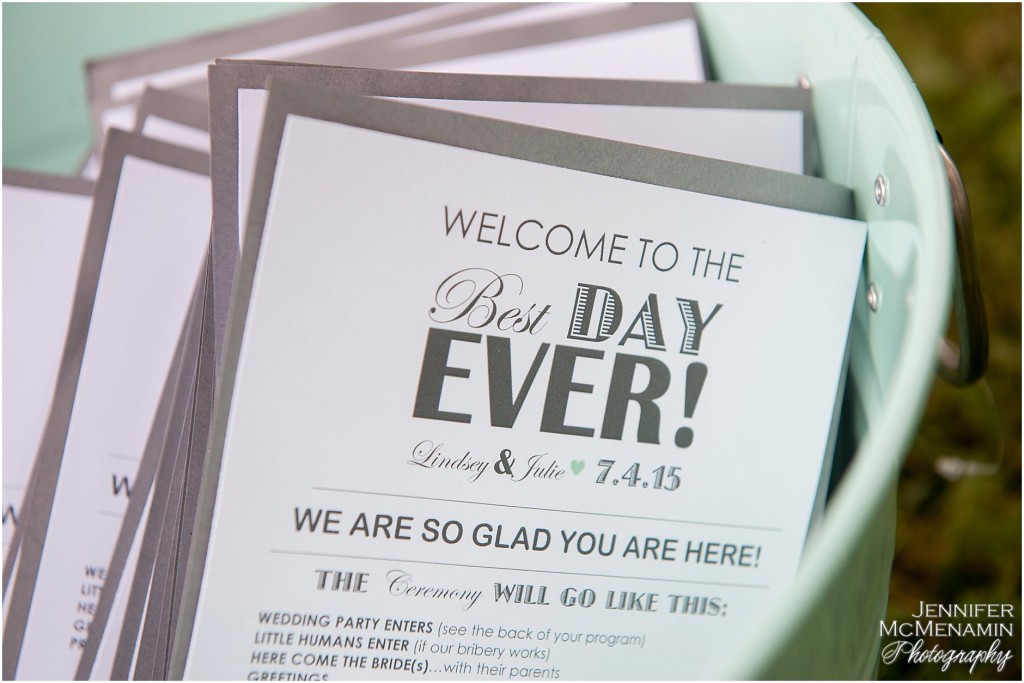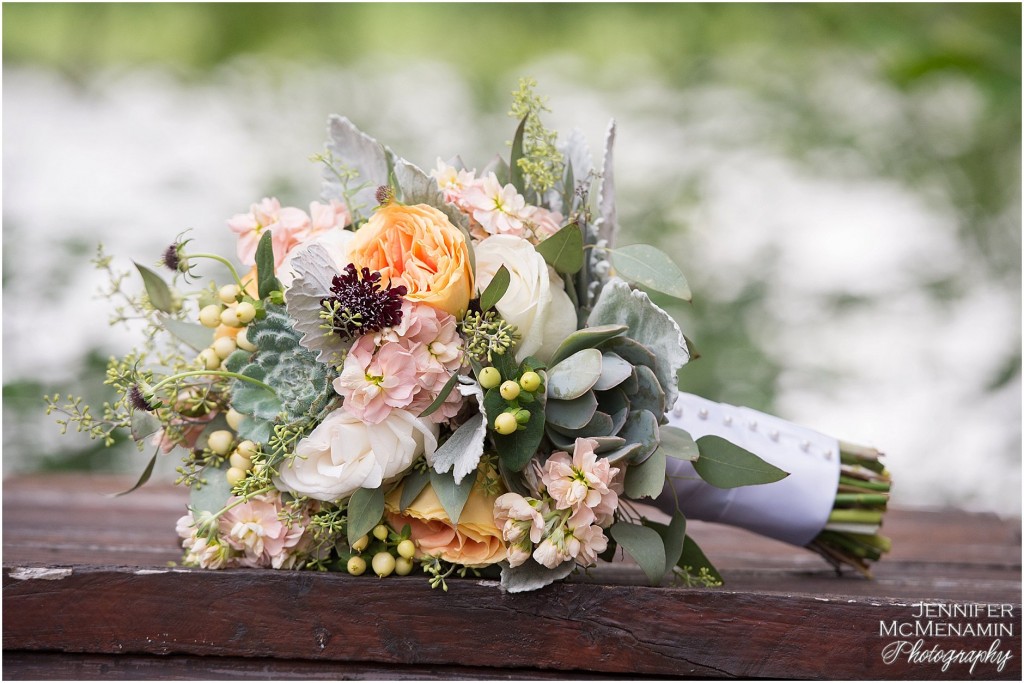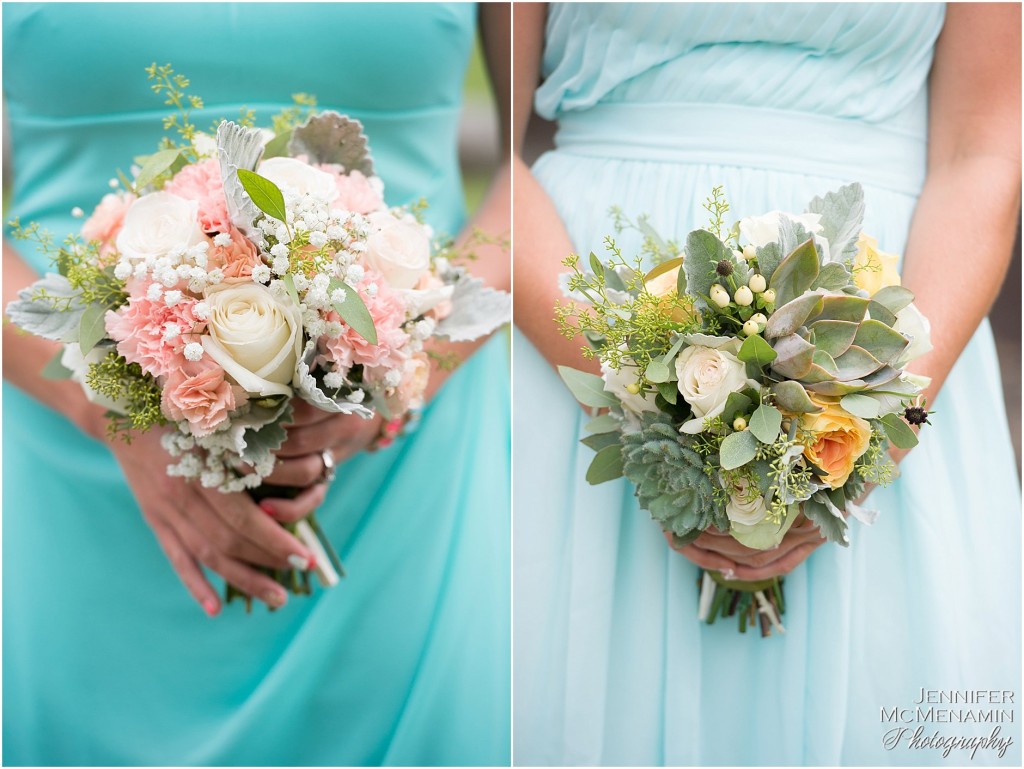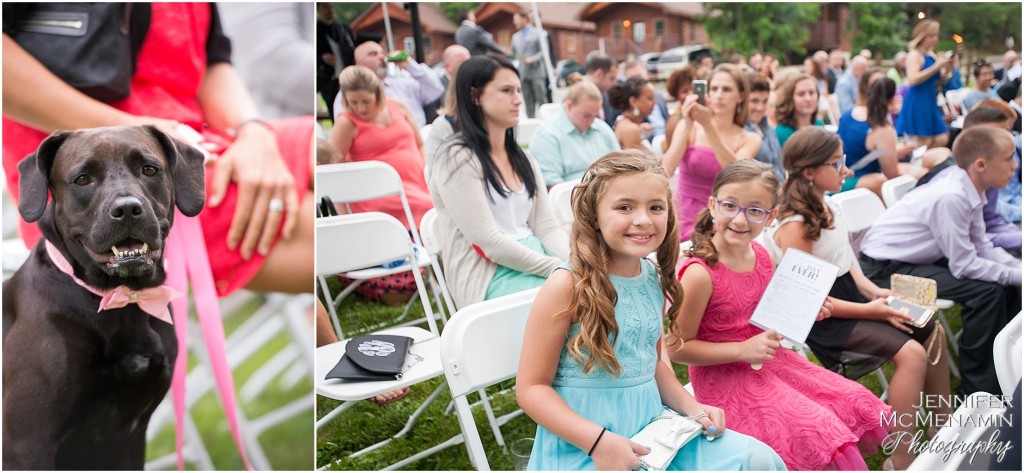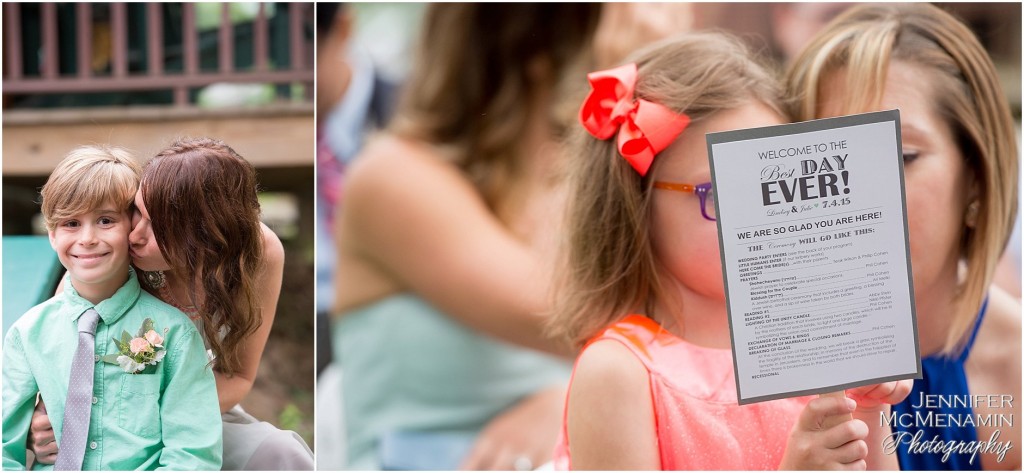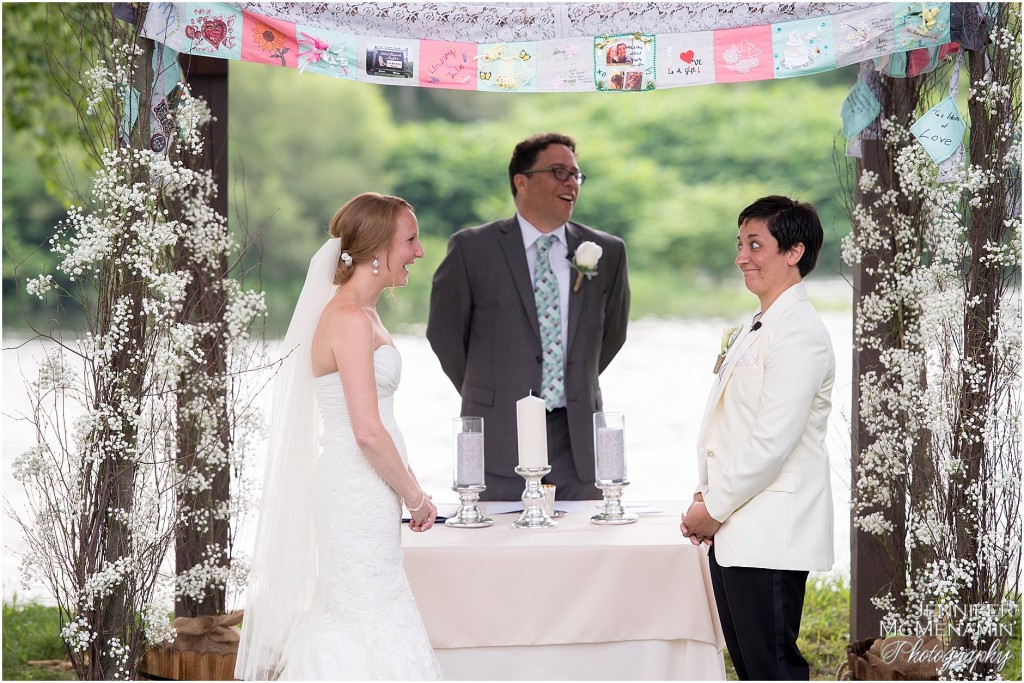 When I look back at my own wedding photos, I can easily remember how I was feeling and what was said in particular moments. That my job now entails capturing all that joy and emotion for other people every weekend leaves me oh so grateful.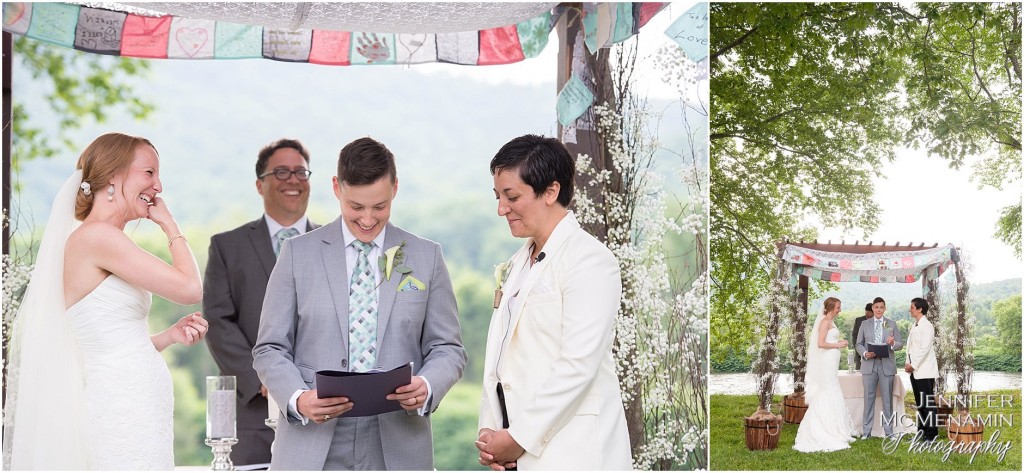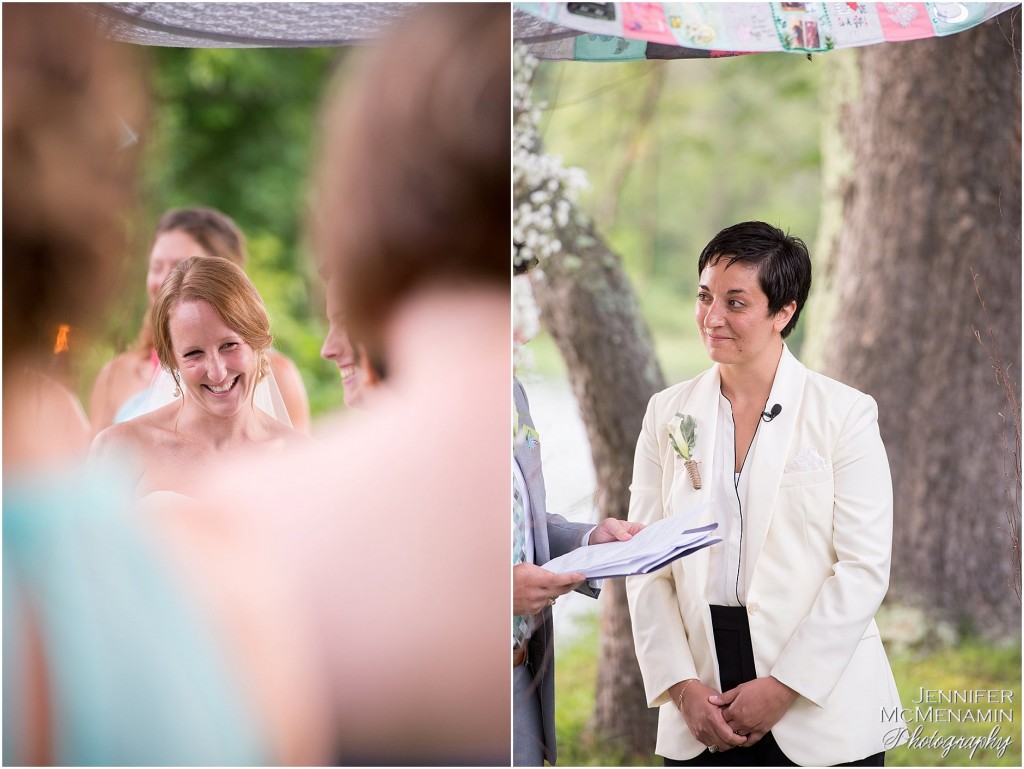 Lindsey's best friend — whose wedding I photographed last year — knocked it out of the park with her tribute to both women individually and together as a couple.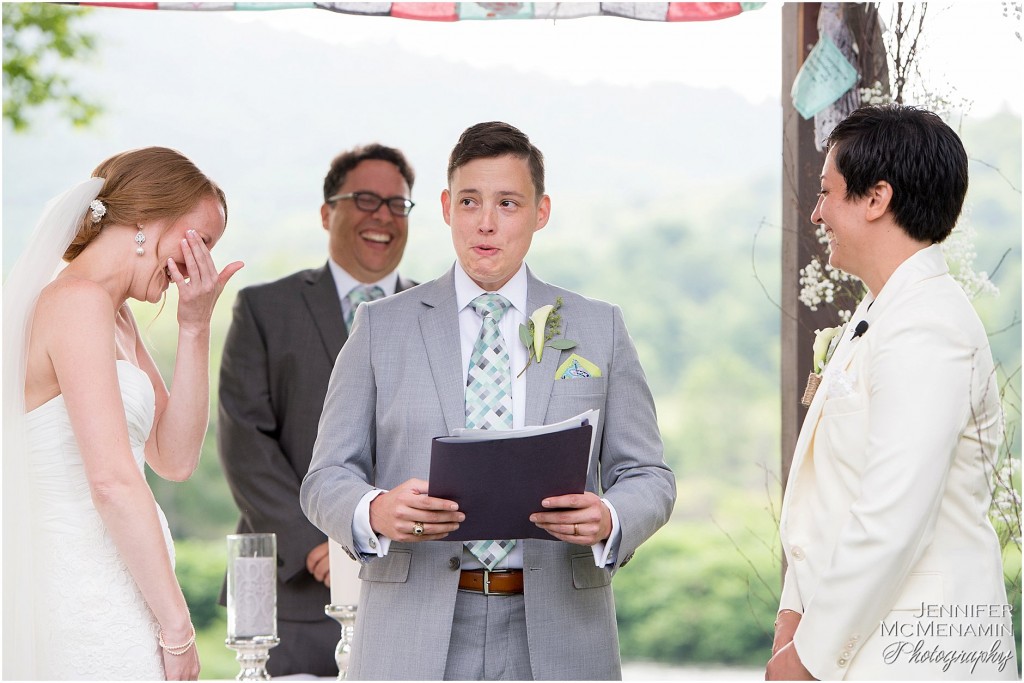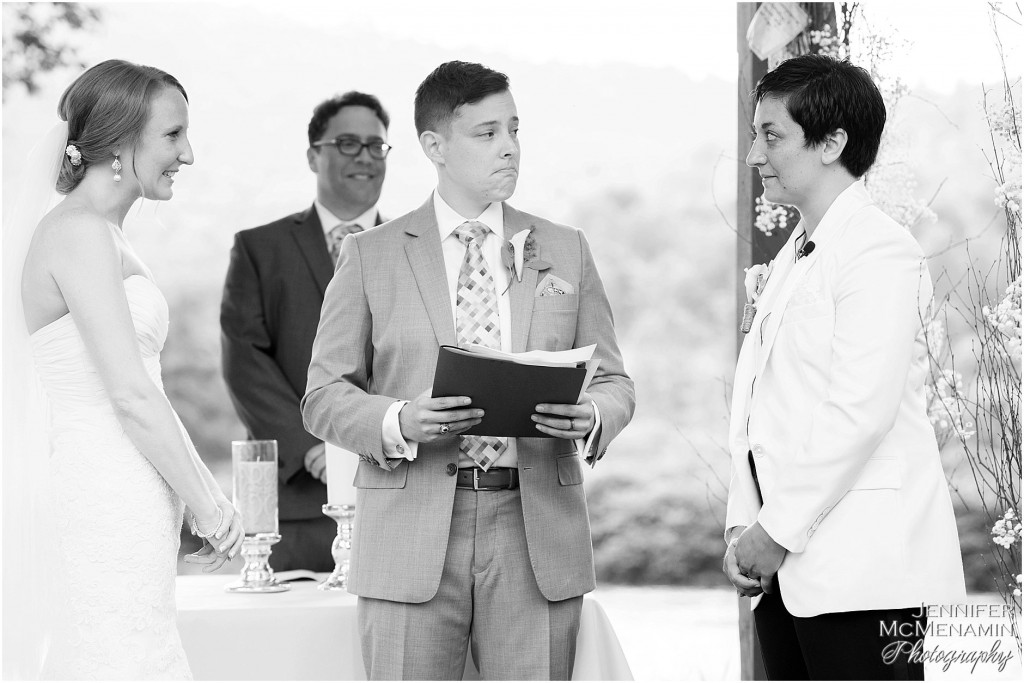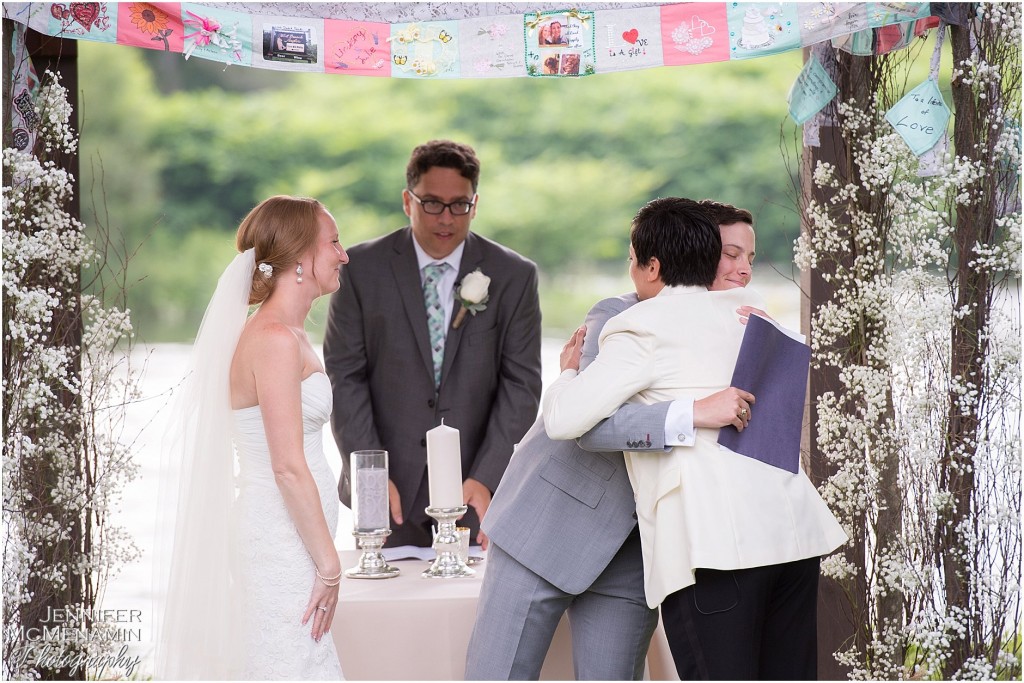 Renee caught this great moment in the next image.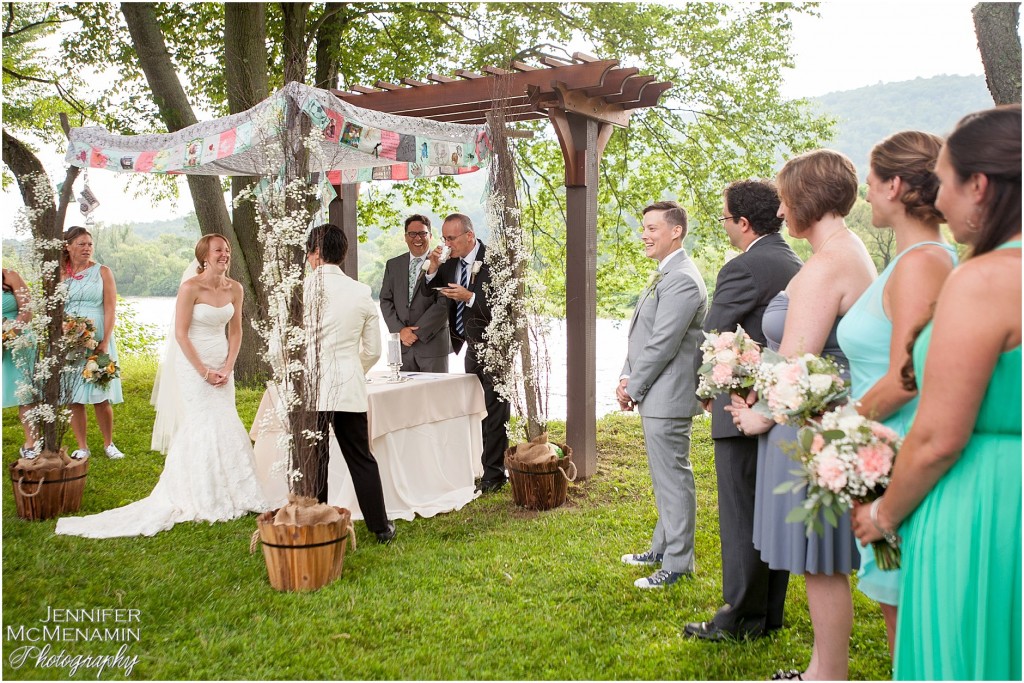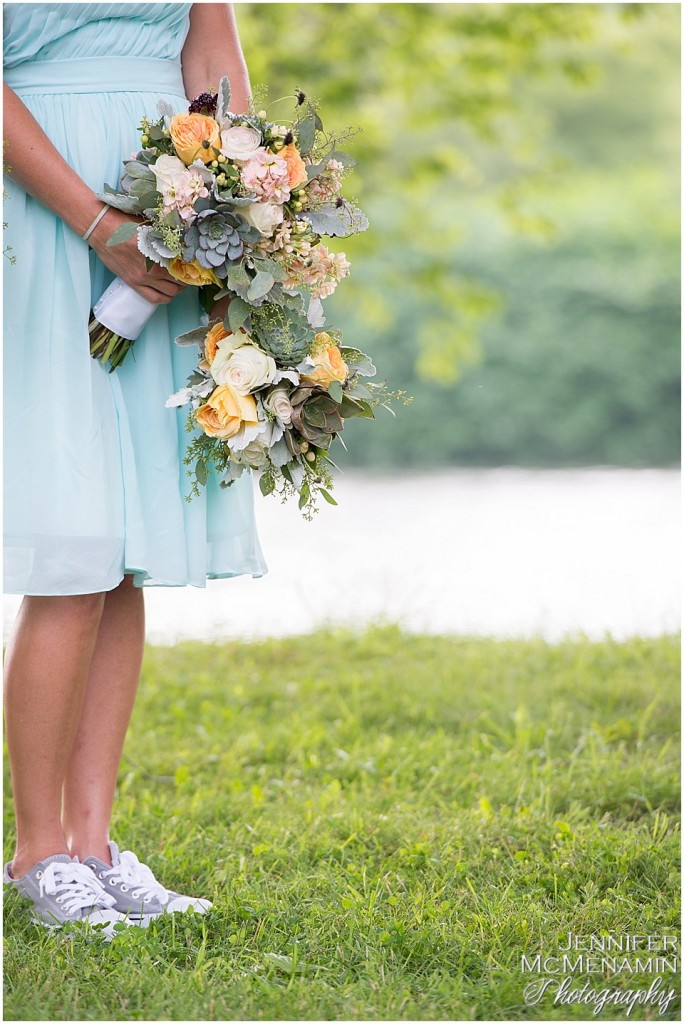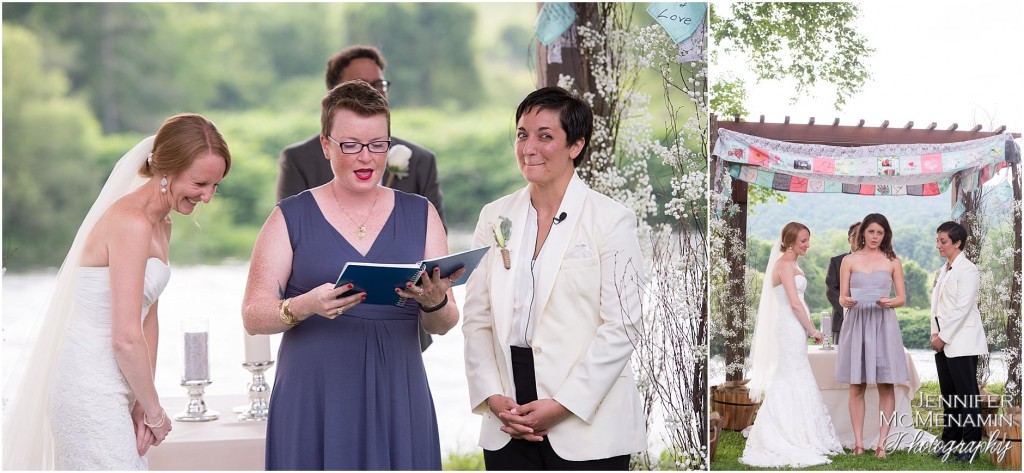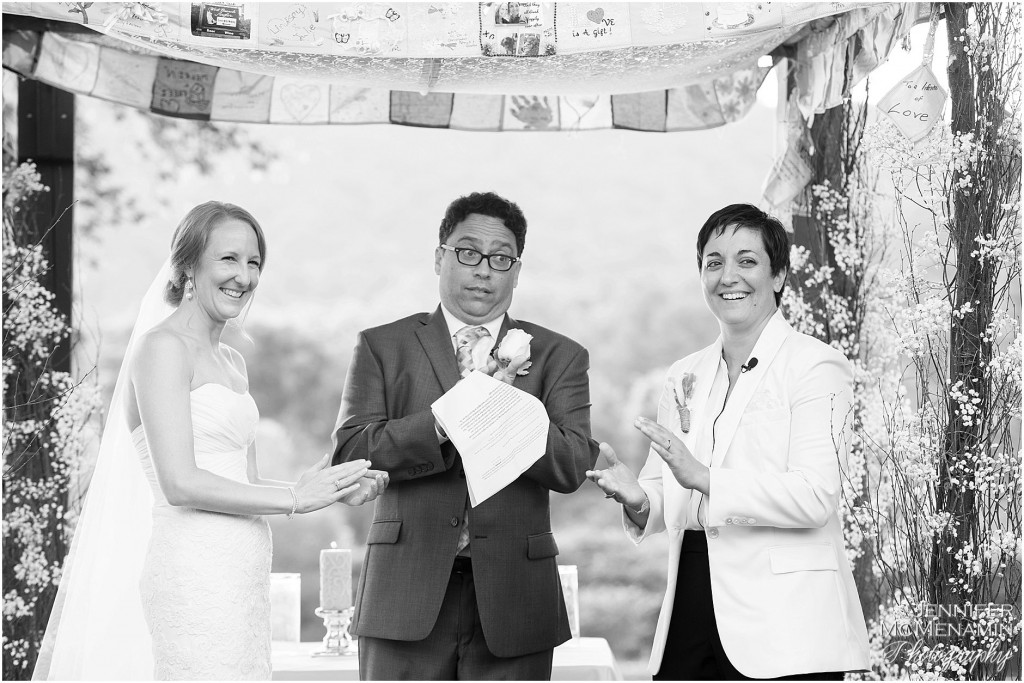 Lindsey takes another moment before beginning her vows.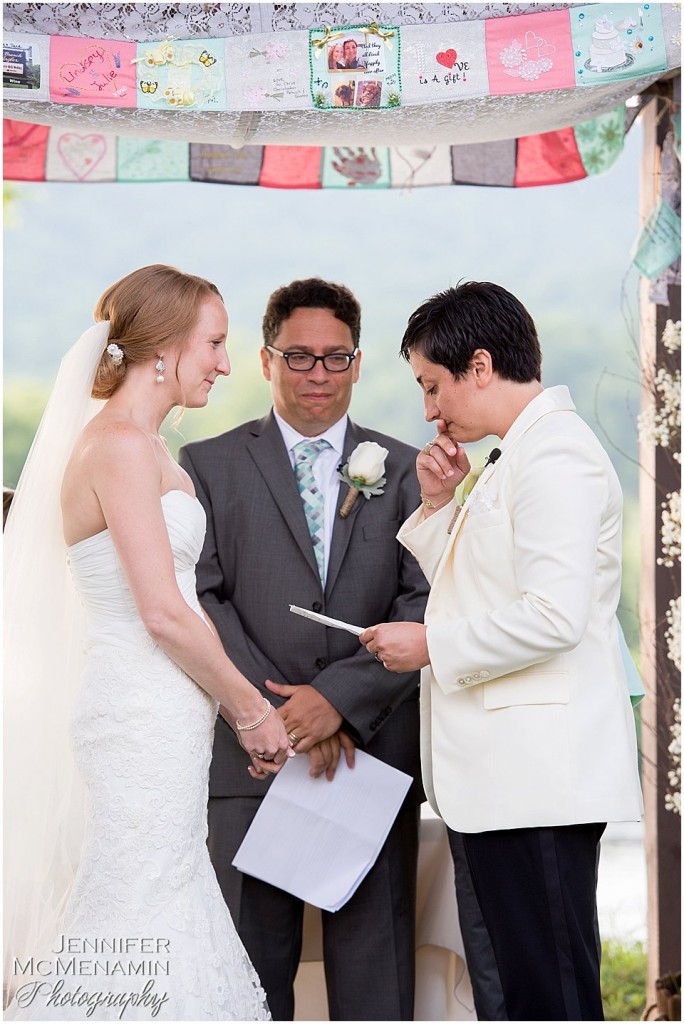 The reactions of the guests and attendants was also marvelous to photograph.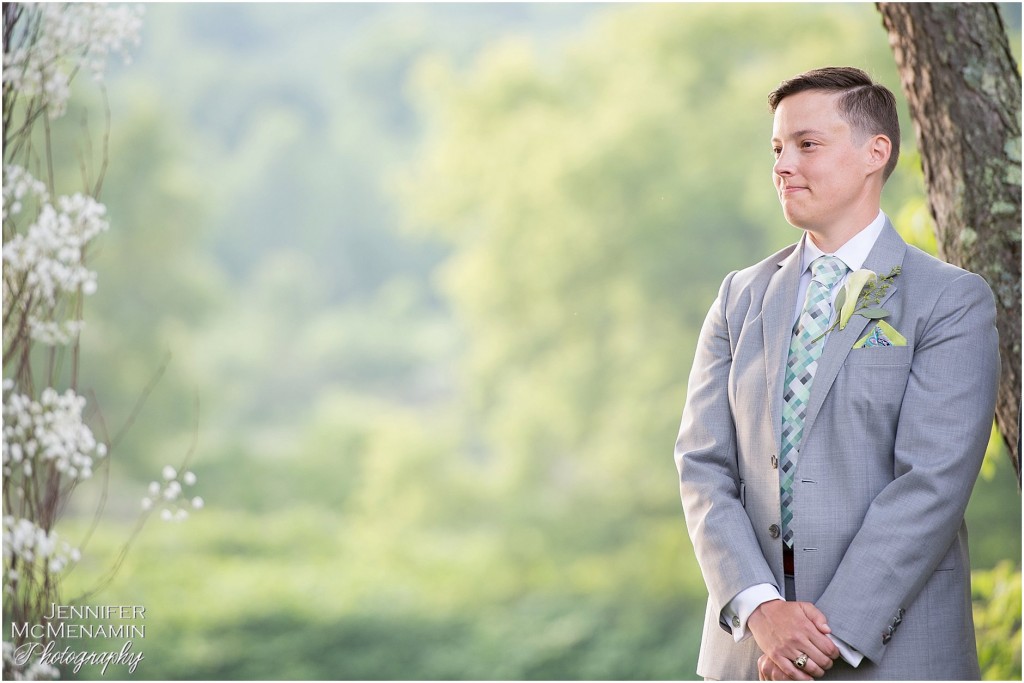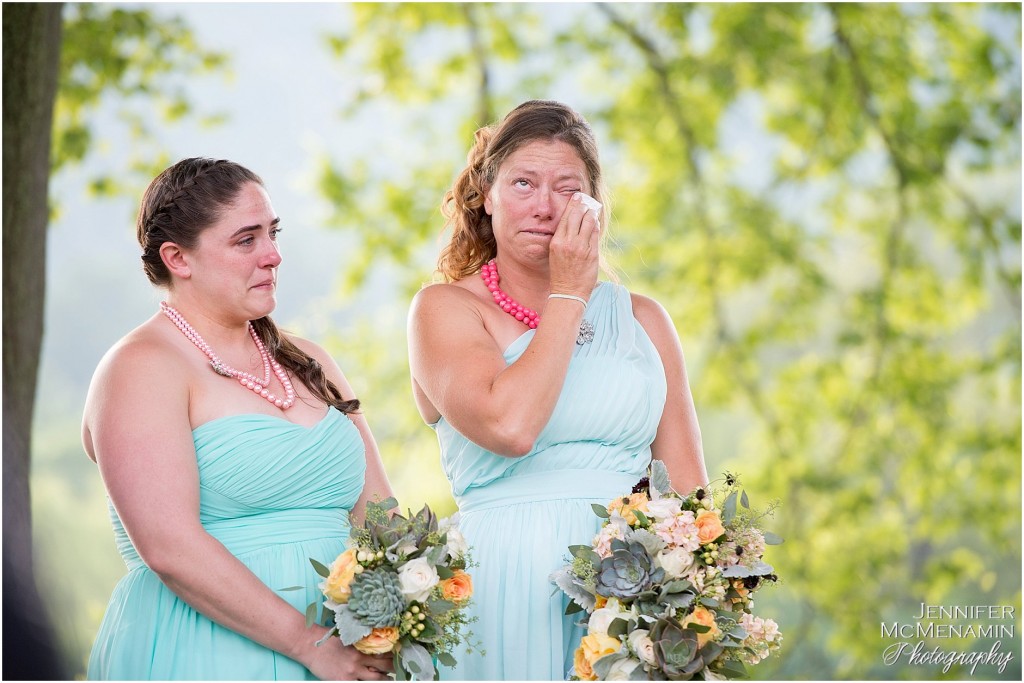 I can't help but laugh — again! — at this great moment from the ceremony. After finishing her vows, Lindsey realized that she needed something with which to wipe her nose. As her friends offered the few options they had with them in their wedding attire — a shirtsleeve, the skirt of a dress — Julie whipped a tissue out of the bodice of her wedding gown. The very location from which she had just pulled the folded up sheets of paper with her wedding vows. Lindsey's reaction was hilarious.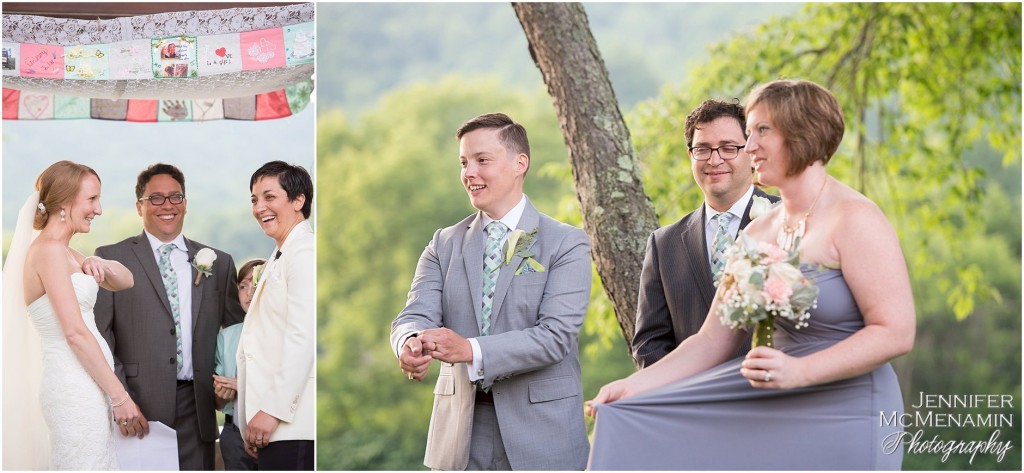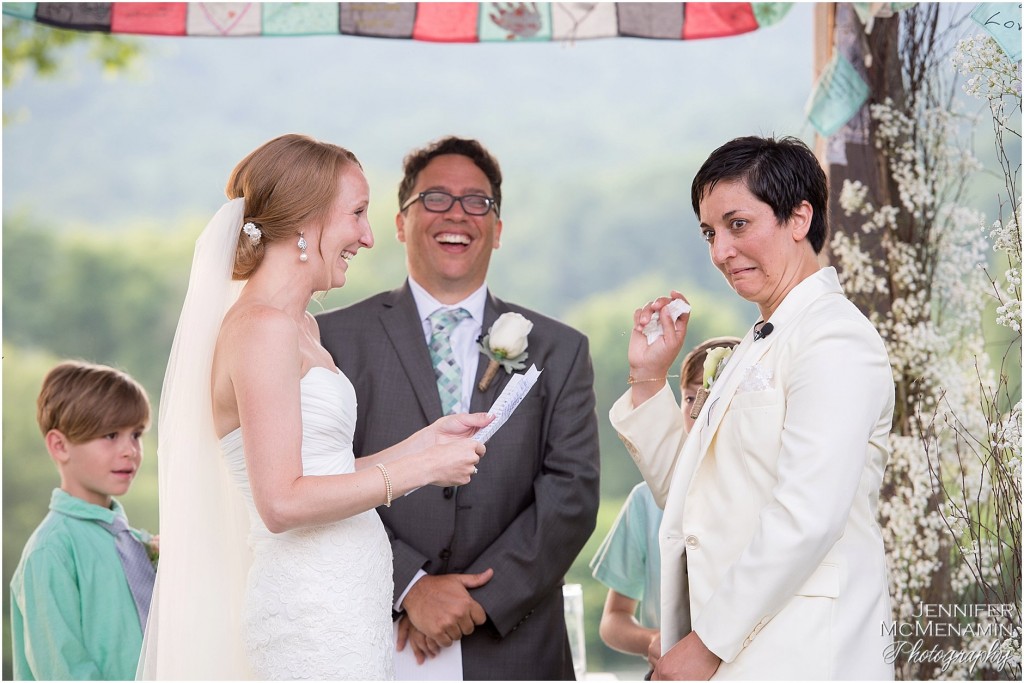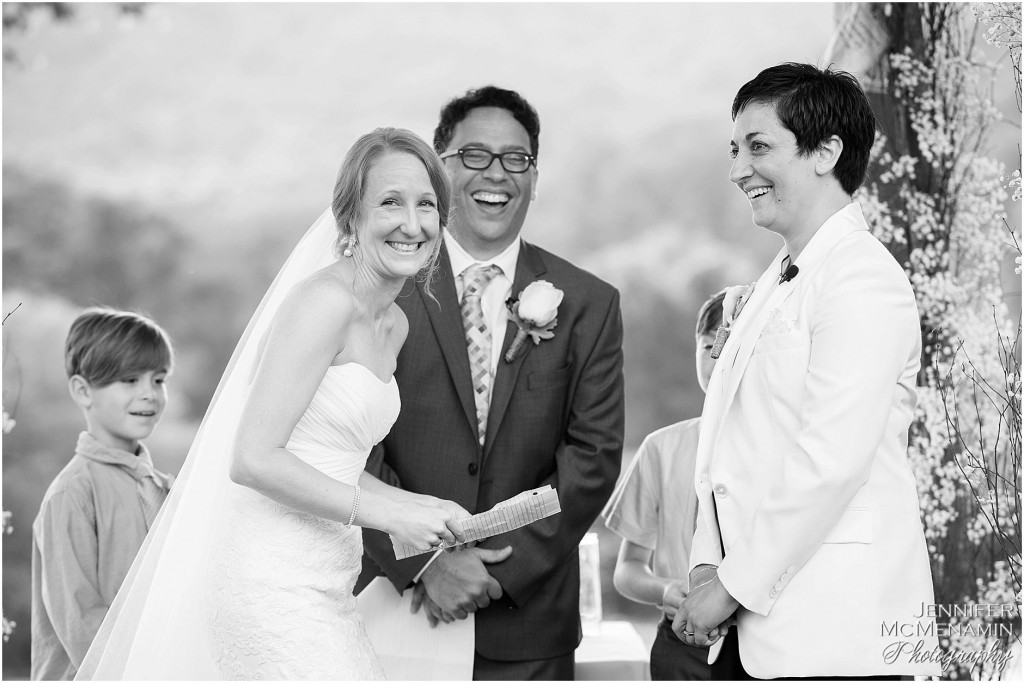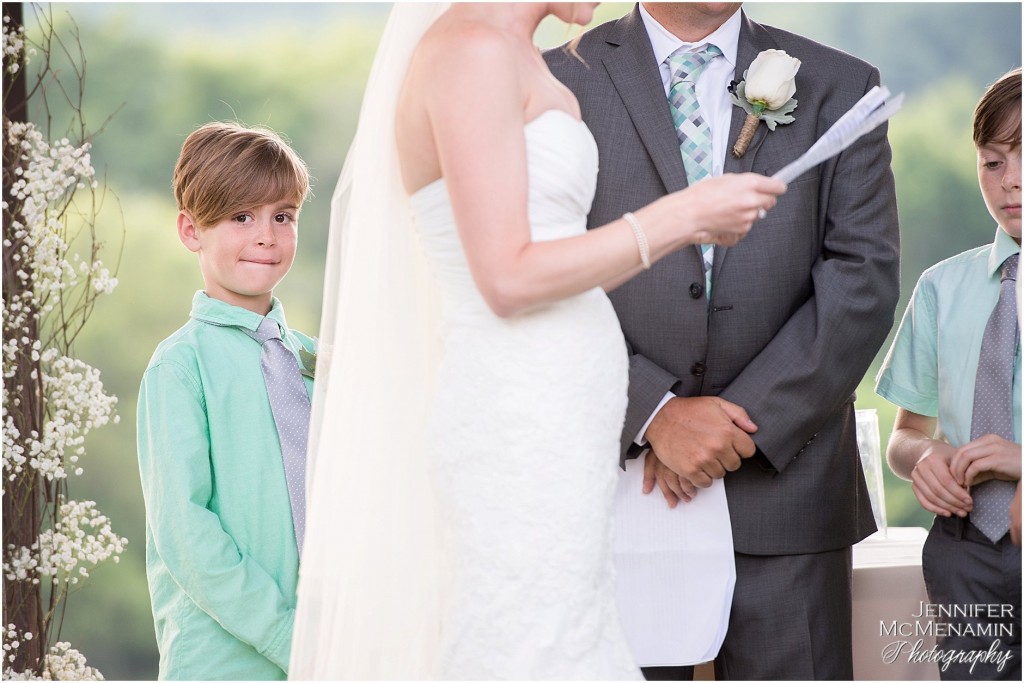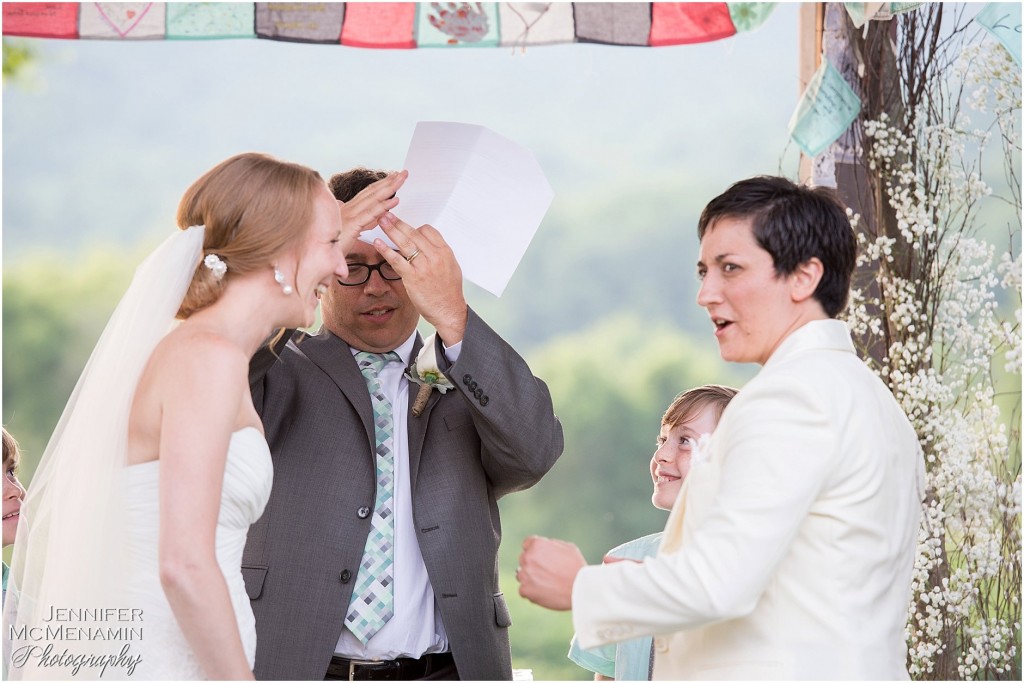 The struggle with Lindsey's wedding band was real.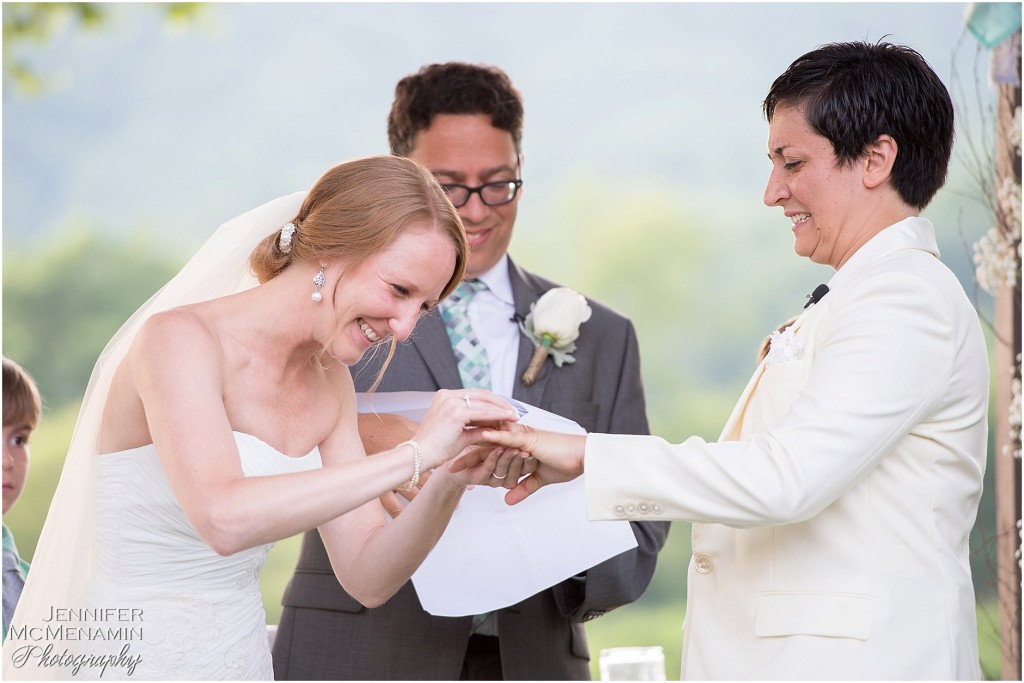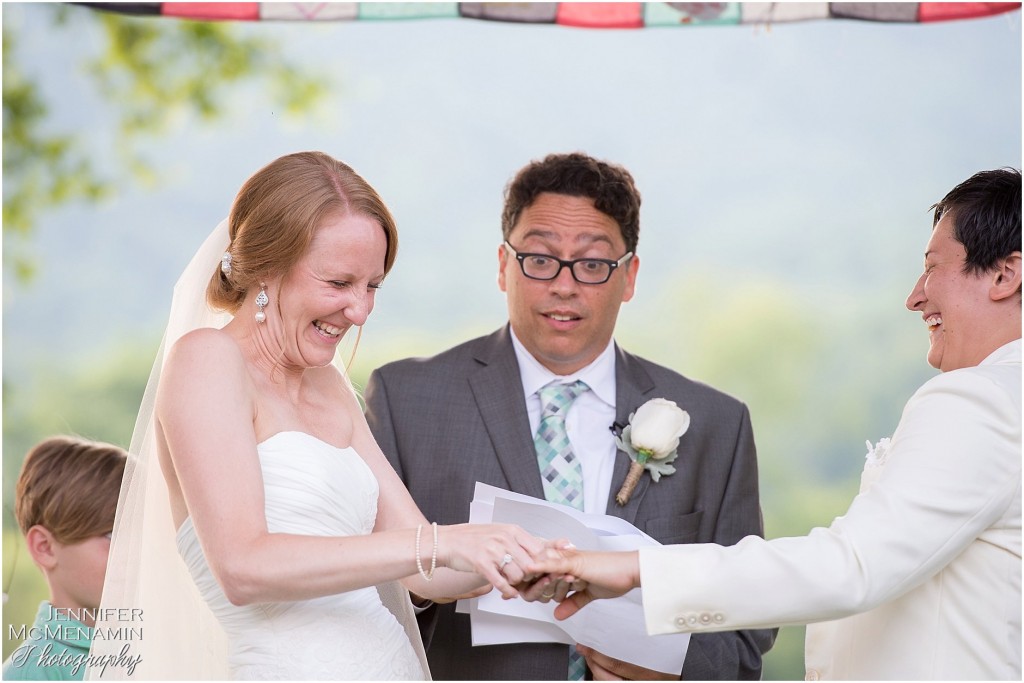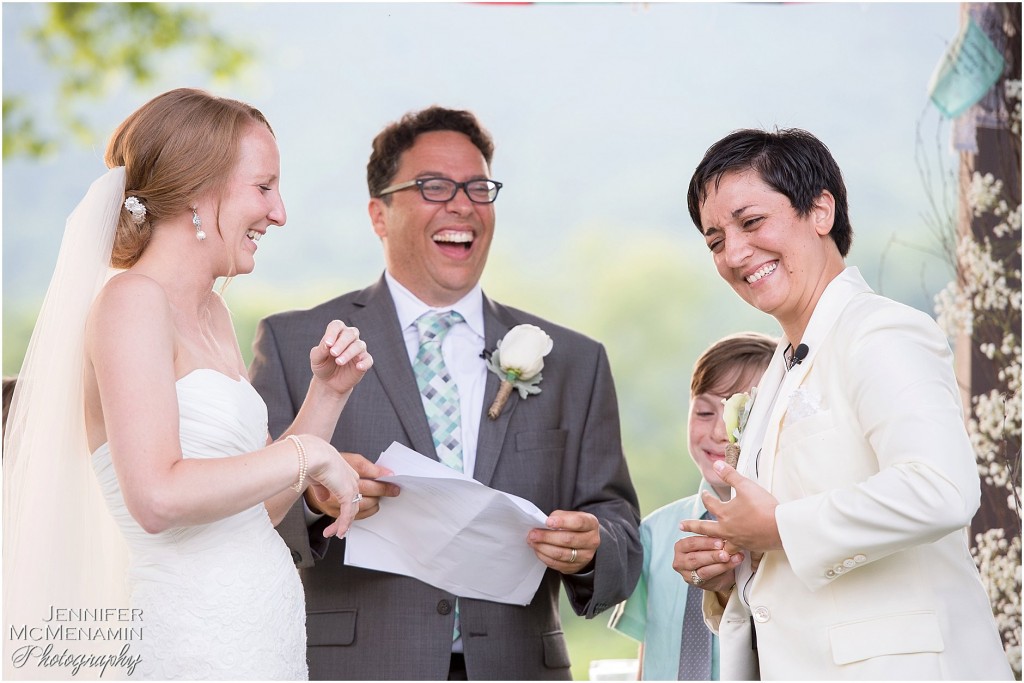 The forecasted storm that everyone worried would ruin the ceremony never arrived. Instead, the clouds gave way to gorgeous golden light, which streamed through the trees and drenched the ceremony site in magnificent, late-afternoon sun.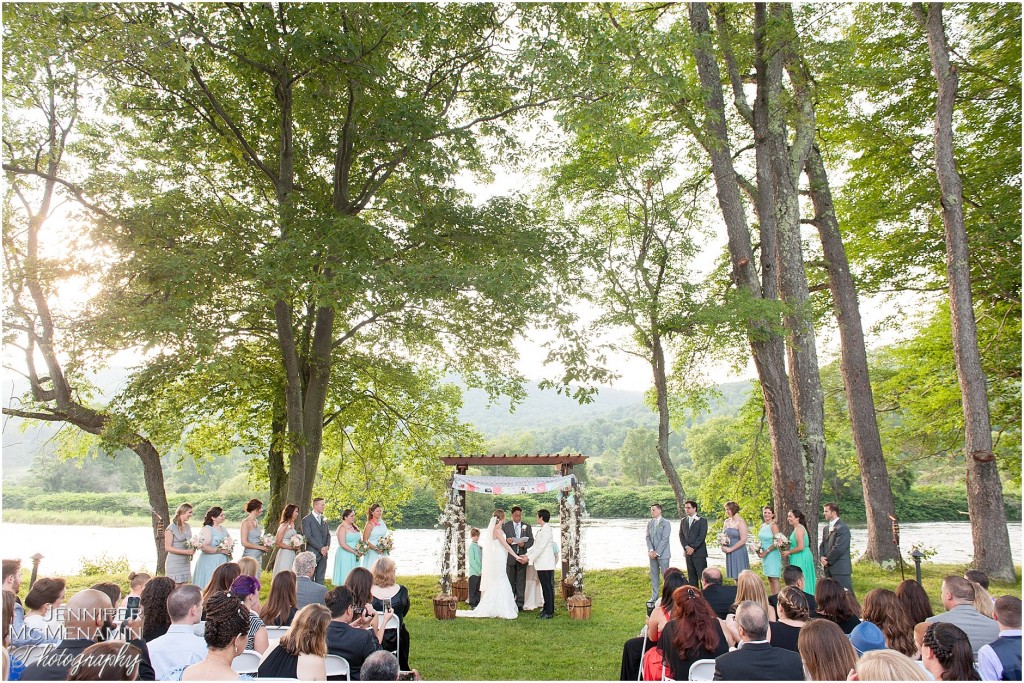 That Julie + Lindsey exchanged vows and rings just eight days after the U.S. Supreme Court declared same-sex marriage legal nationwide made the weekend all the more special. (As a friend of theirs so eloquently pointed out on Facebook, "I'm so happy that their nuptials will not be met with hate or disdain but with open arms & love in our hearts. That we as a country, that Lindsey has so valiantly fought for, has accepted her ❤ for Julie.") Lindsey's brother ended the ceremony with a declaration that gives me goosebumps all over again just to think about: "And now, by the authority vested in me by the Constitution of the United States of America, I now pronounce you spouses for life."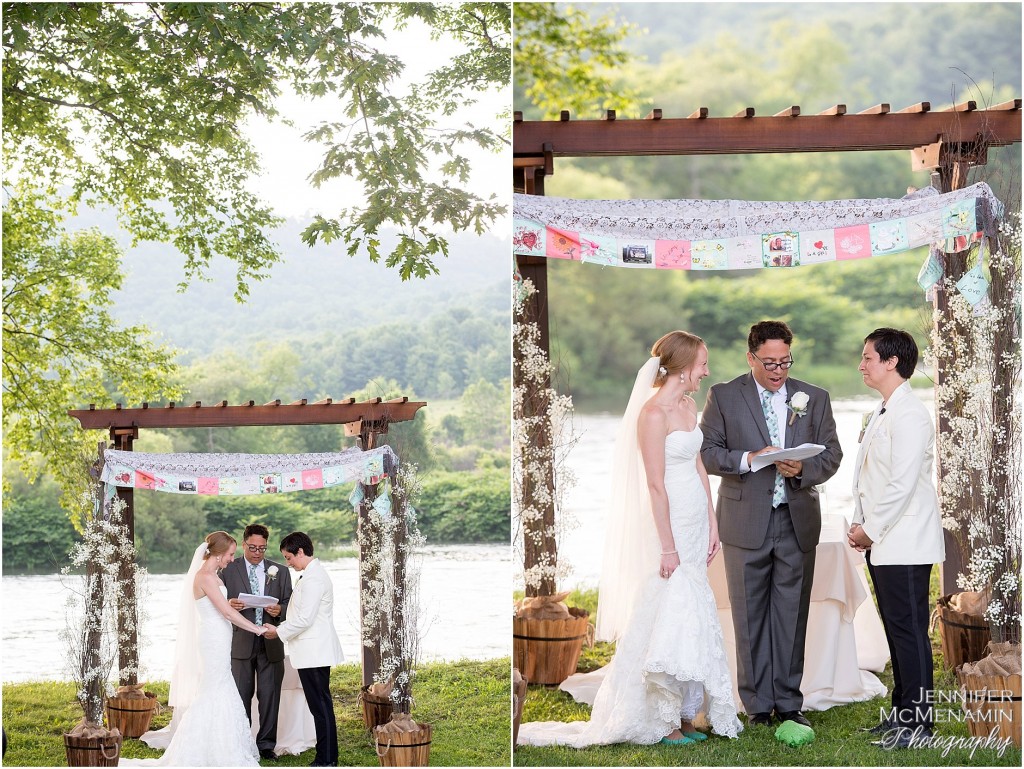 We shot some beautiful portraits of the newlyweds by the river before that golden sun dipped below the mountains.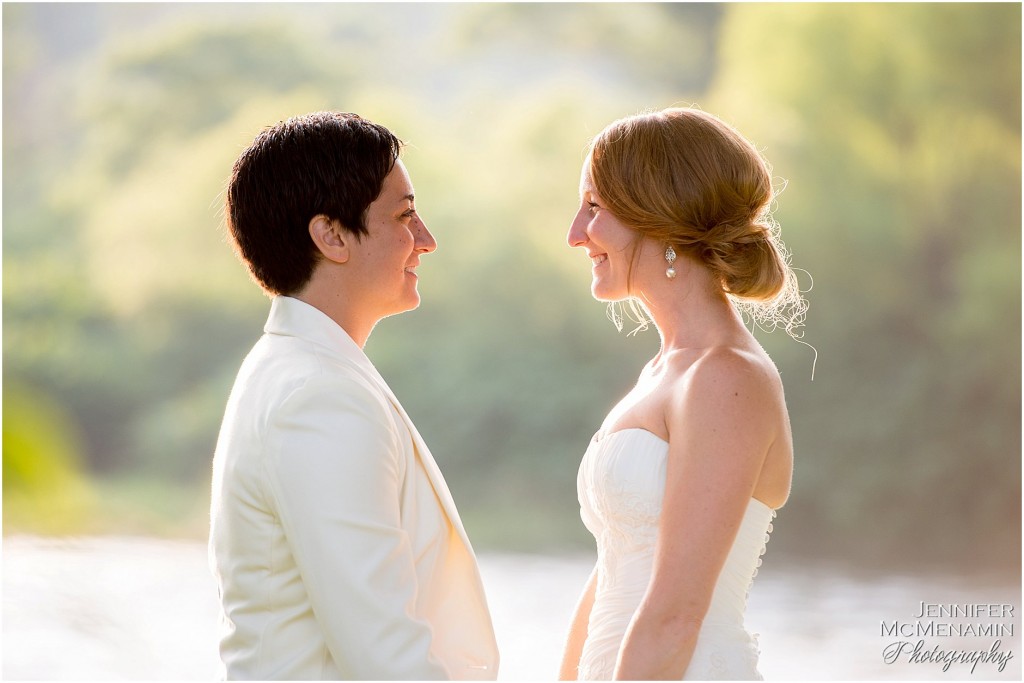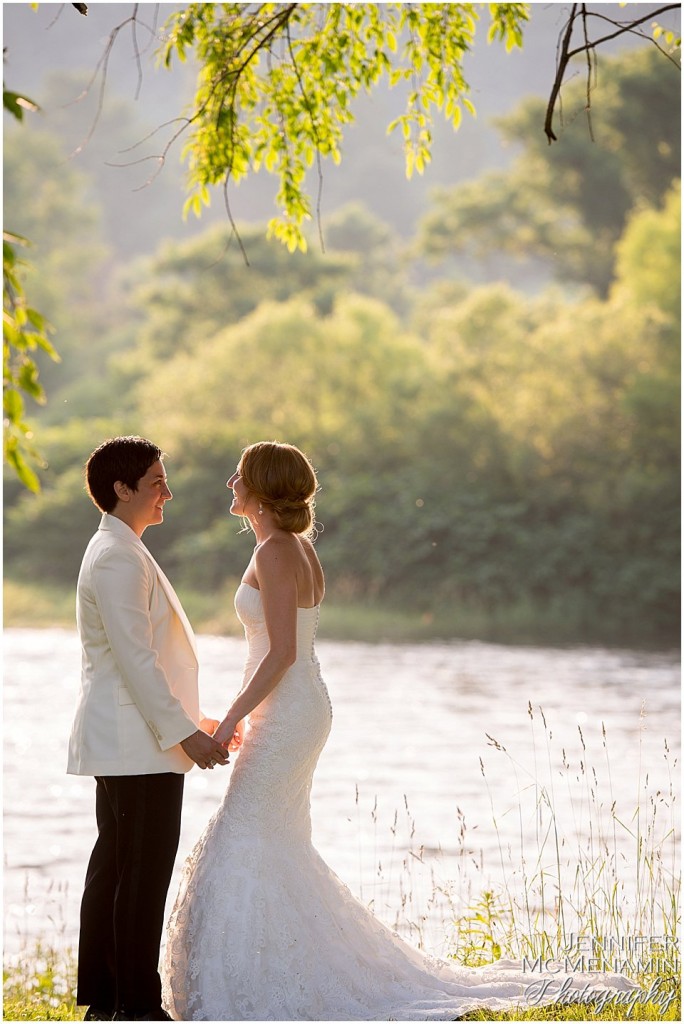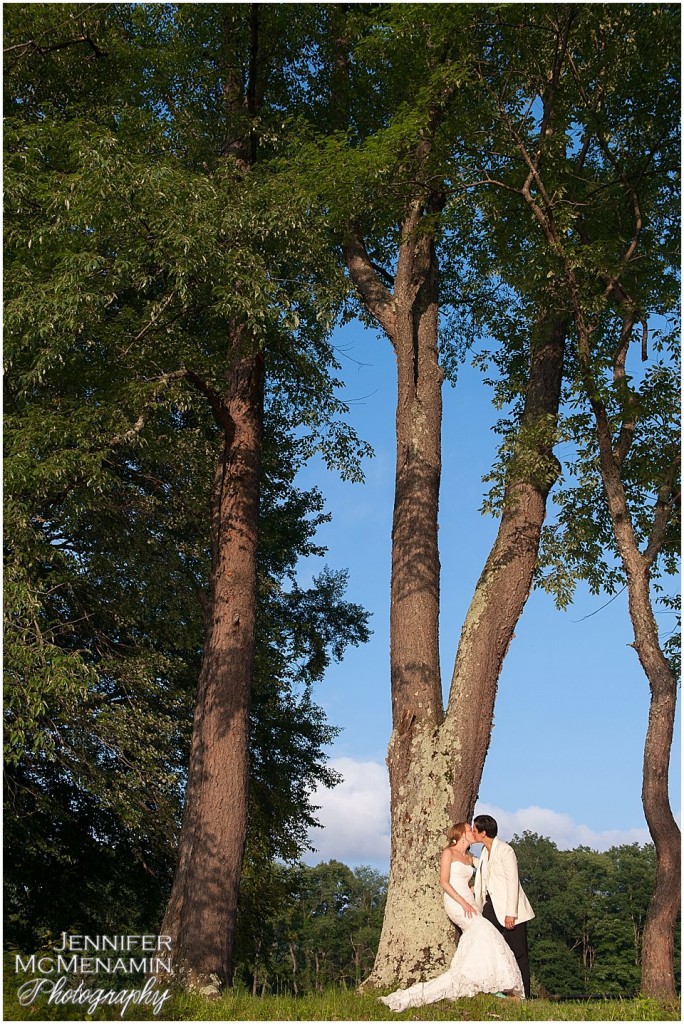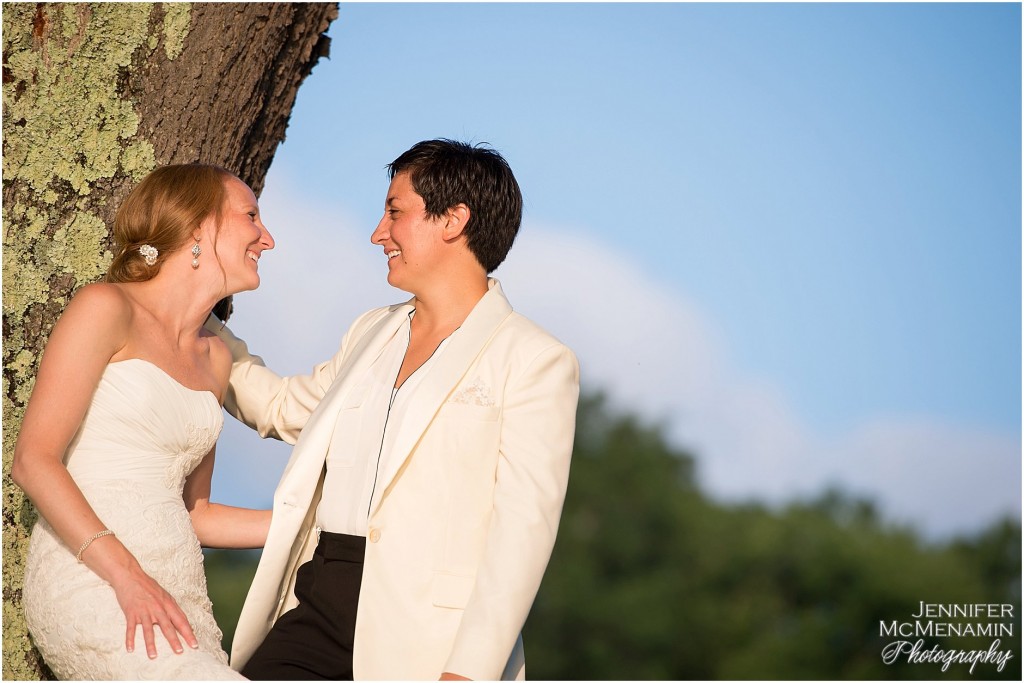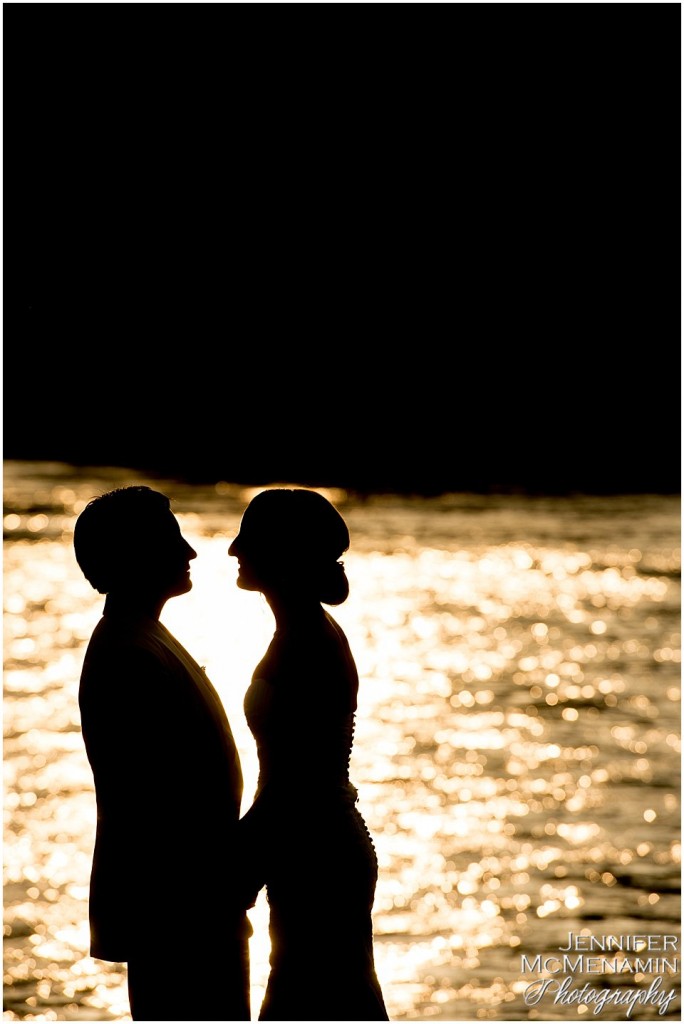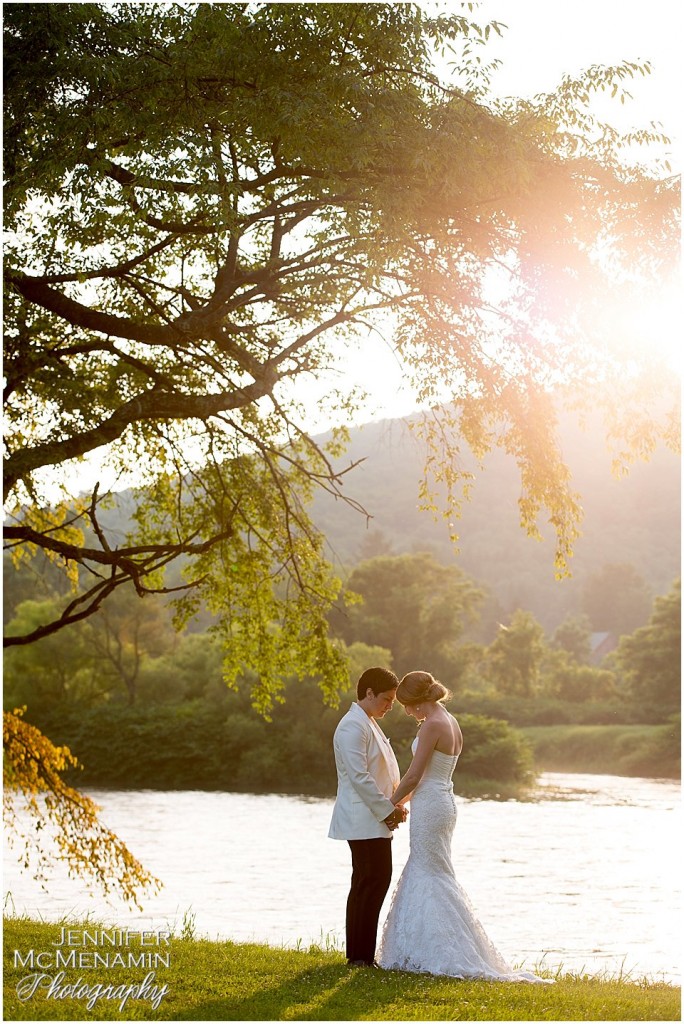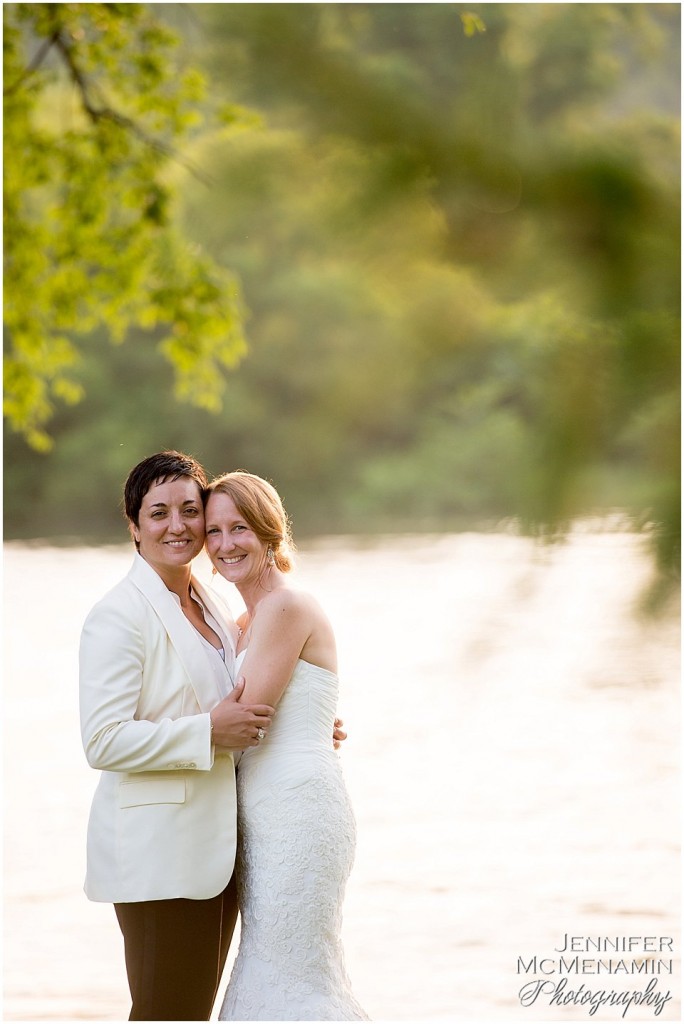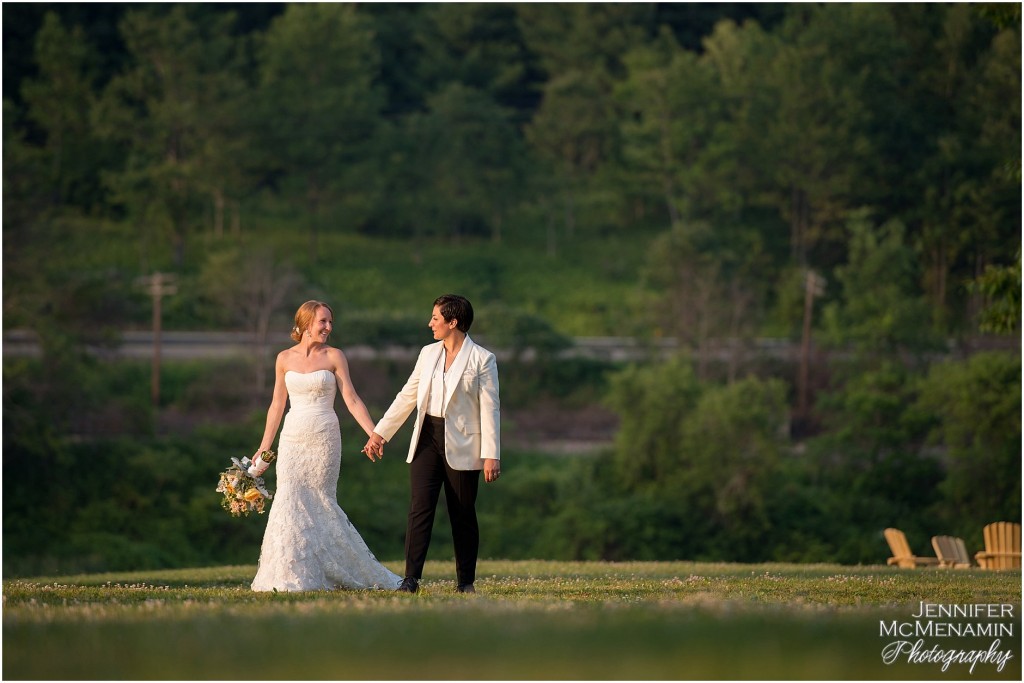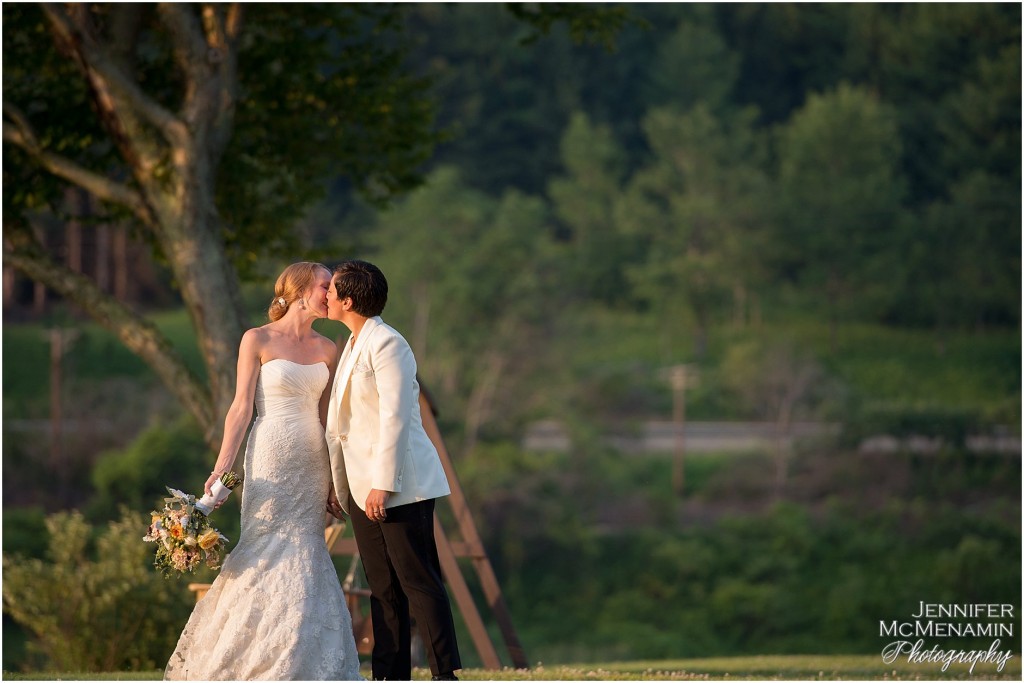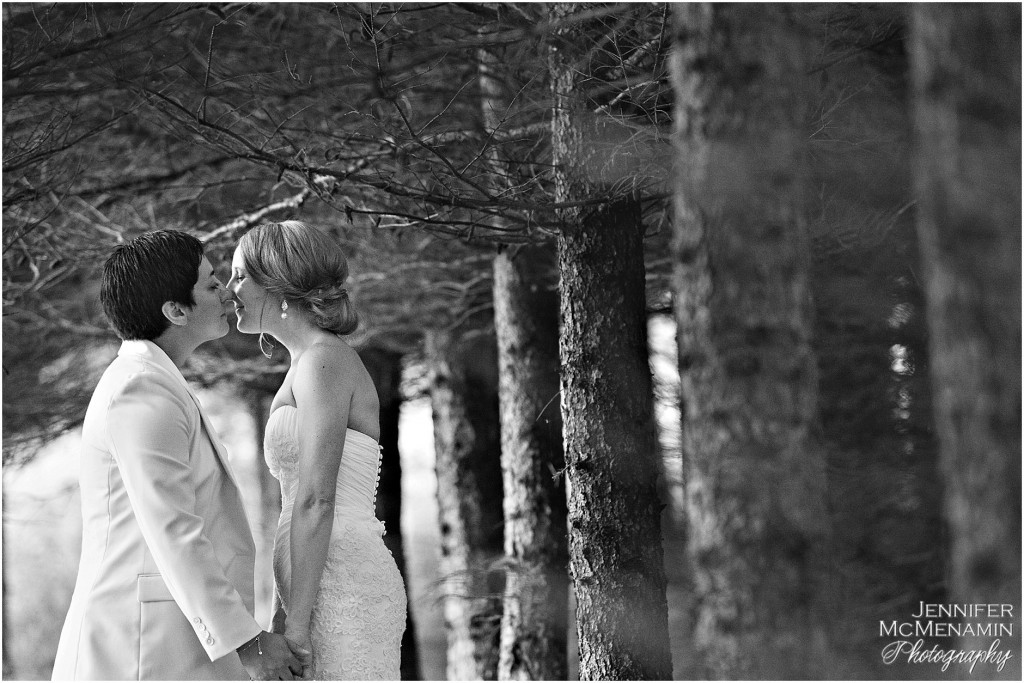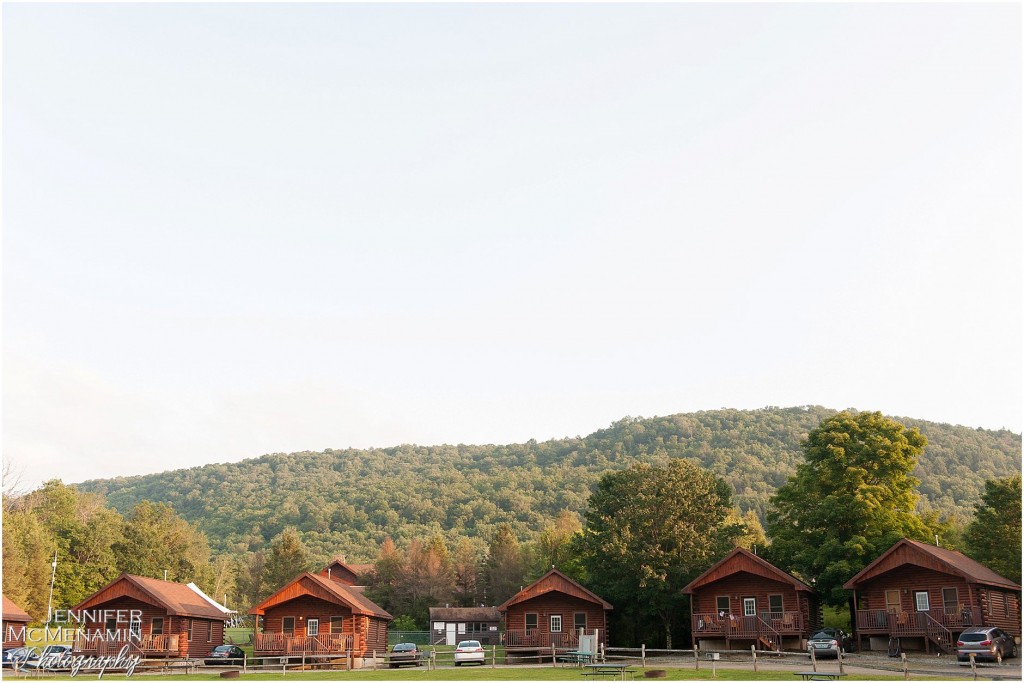 The personalized introductions of the members of the wedding party led to some priceless reactions, including a wonderful show of athleticism (in wedding attire, no less!) from the women's rugby team through which Julie + Lindsey first met.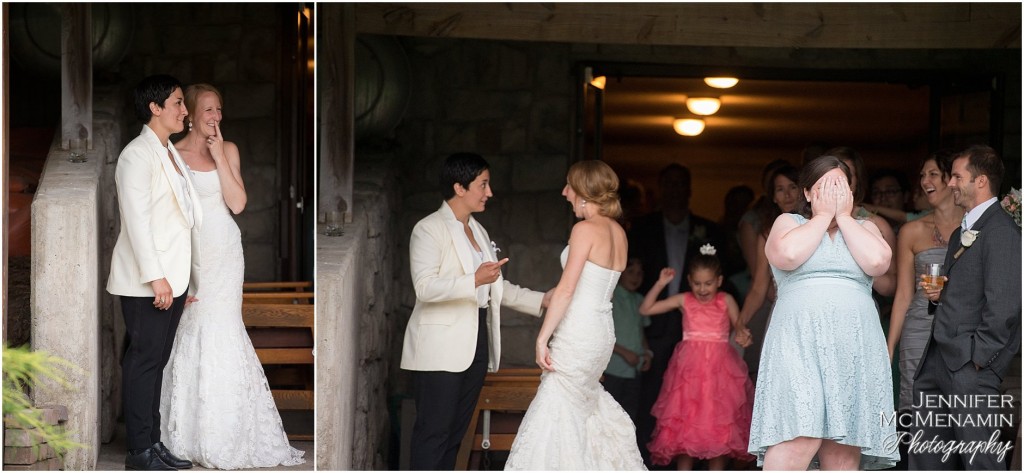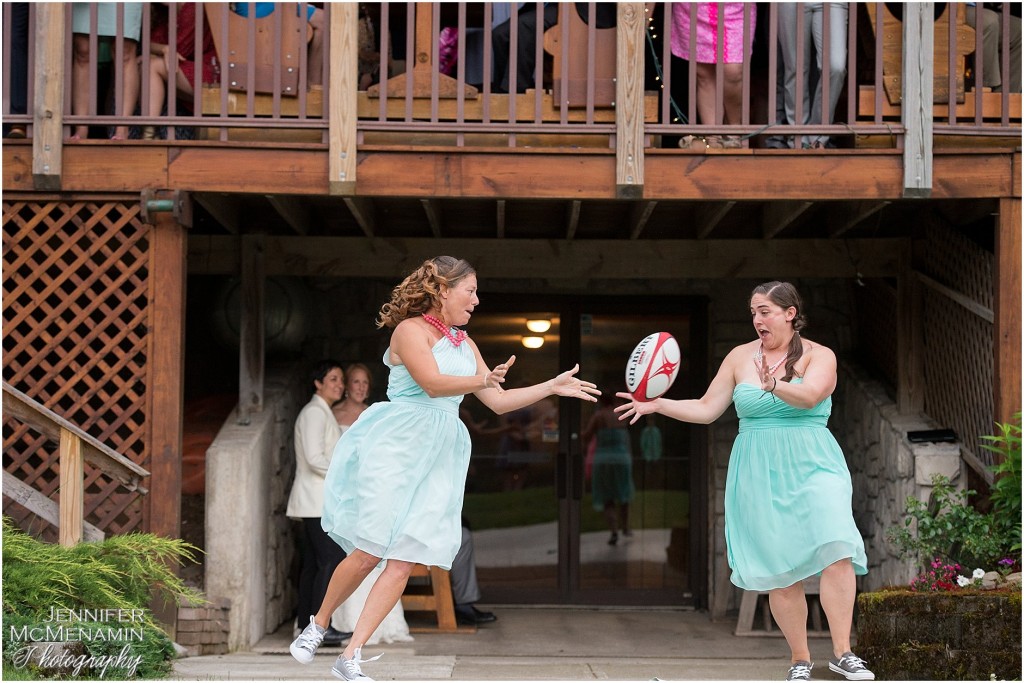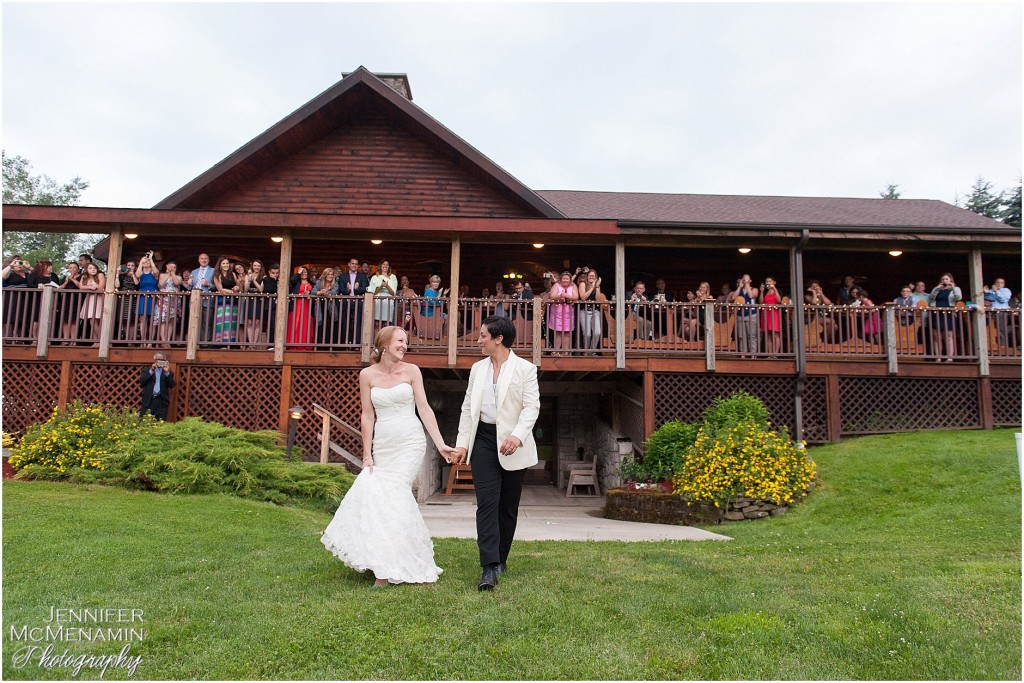 Toasts from the attendants of honor included rugby cheers and jokes and a wonderful tribute from Lindsey's best person, a fellow West Point graduate and Army veteran who served in Iraq with the Chinook helicopter pilot. She spoke of how comforting the sound of U.S. helicopters and planes overhead is to ground troops and how Lindsey has literally and figuratively offered that support to friends throughout her life. (Cue round 5 of tears for me that day.)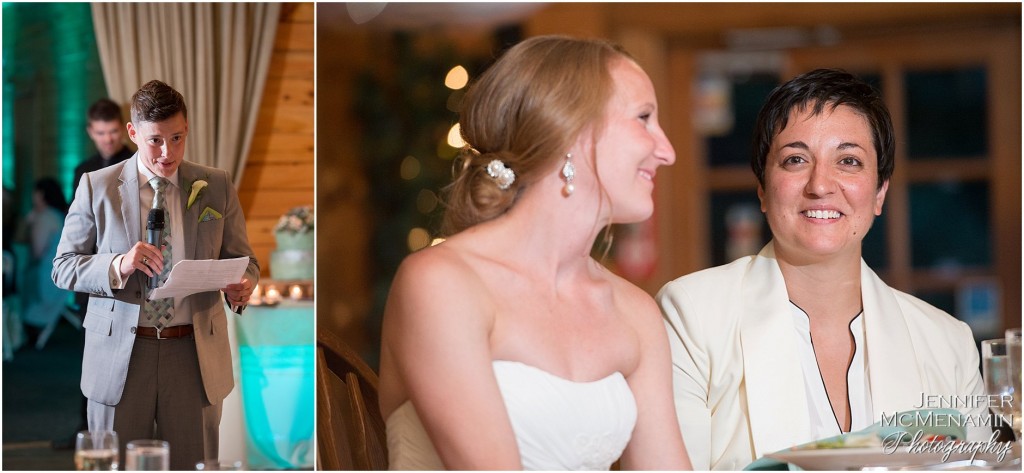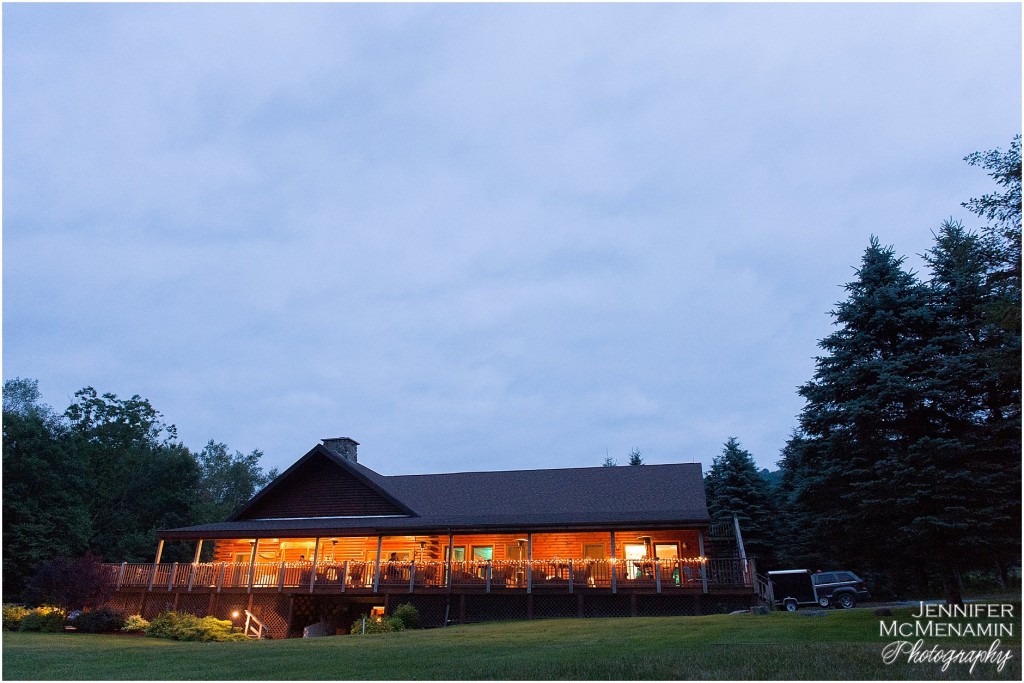 In honor of the Supreme Court's decision on gay marriage, the couple changed the order for their wedding cake at the last minute. It was worth it.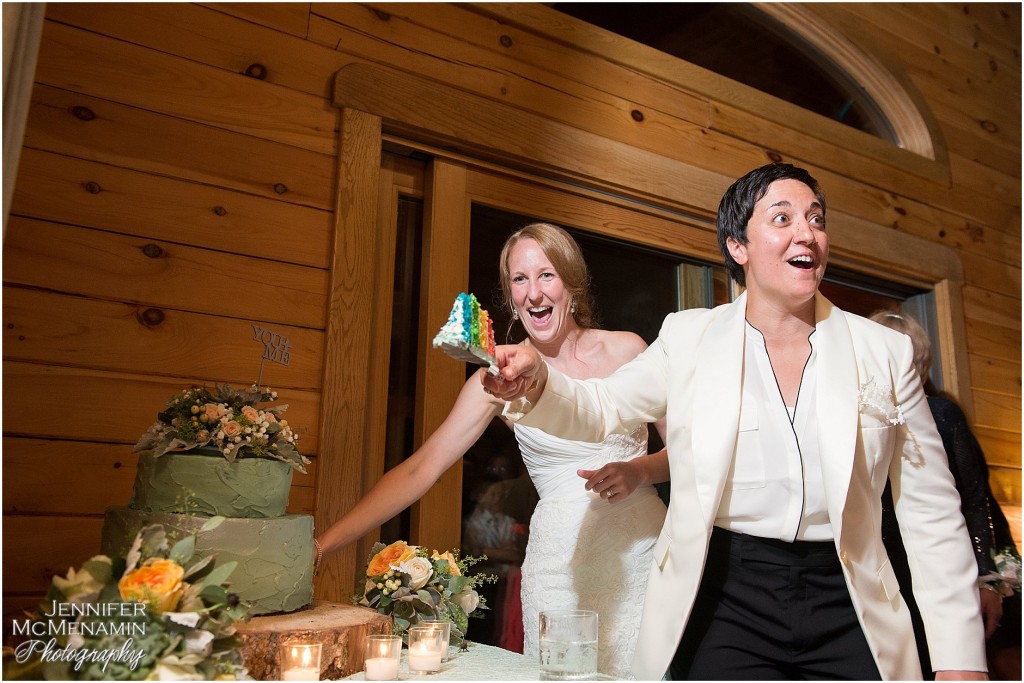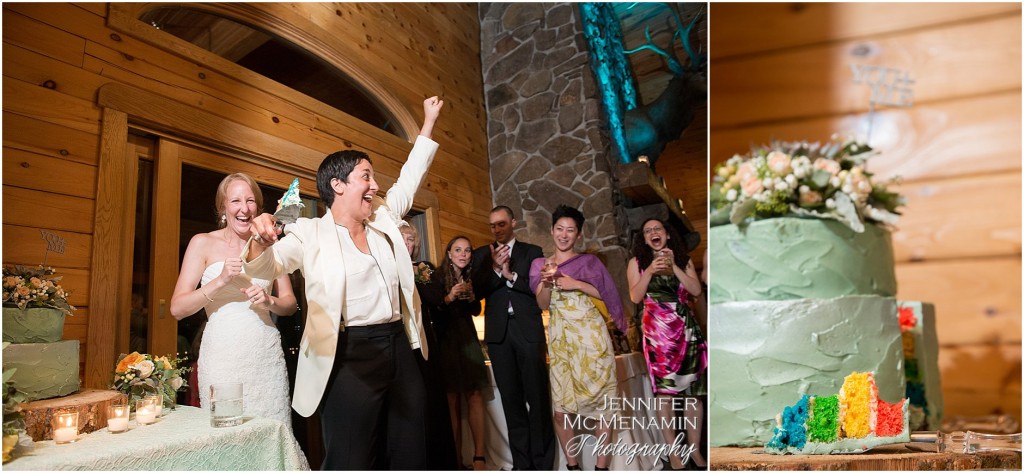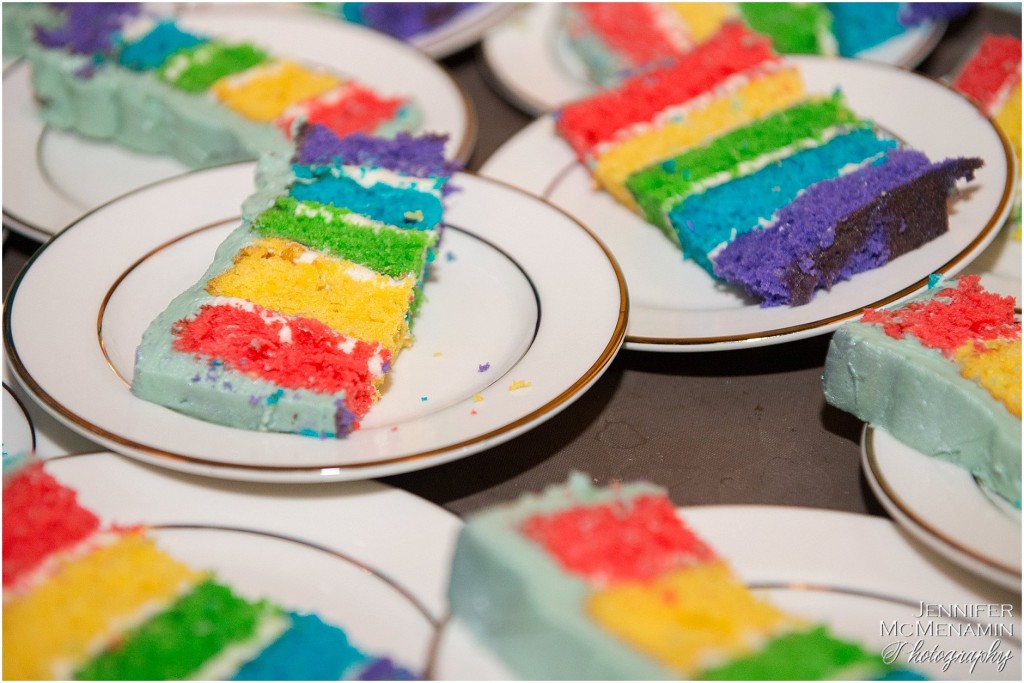 After more toasts and a pair of parent dances, there was lots and lots of fun and merriment.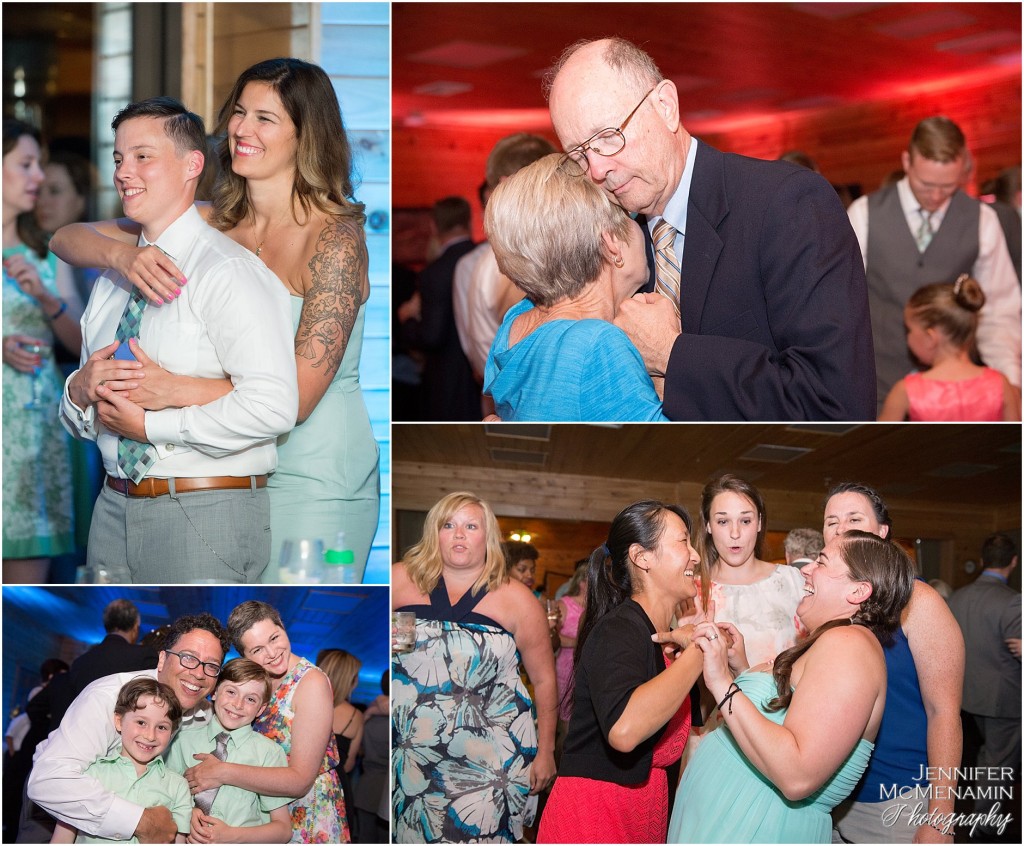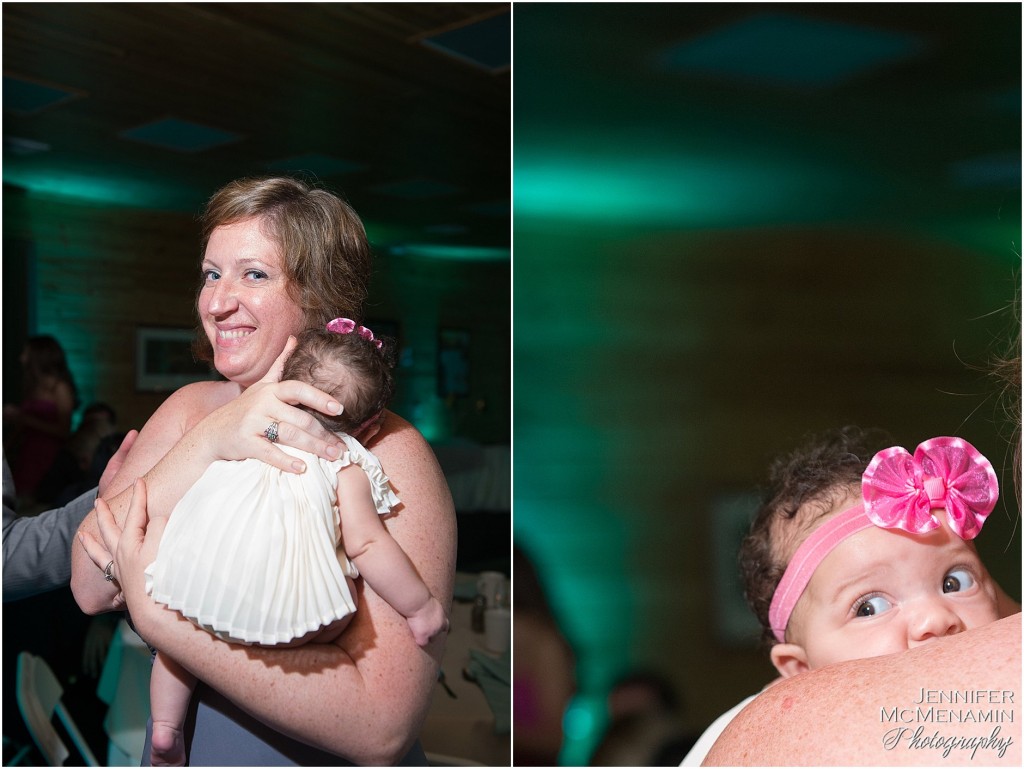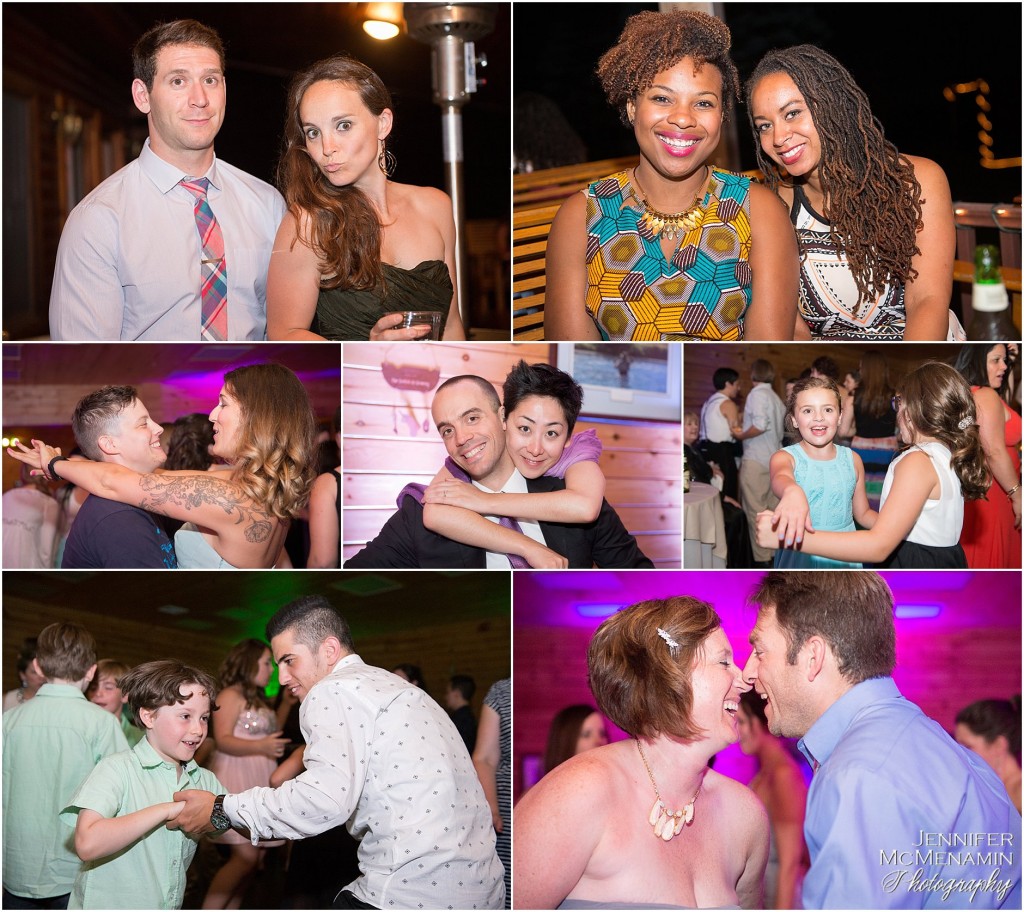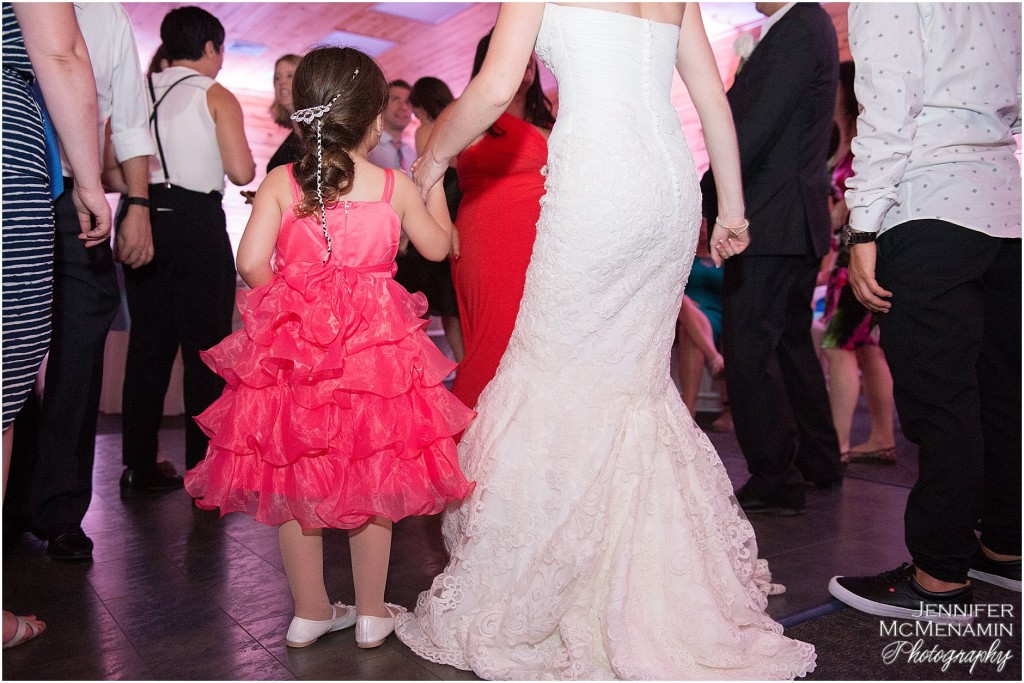 The evening ended with fireworks and a sparkler send-off.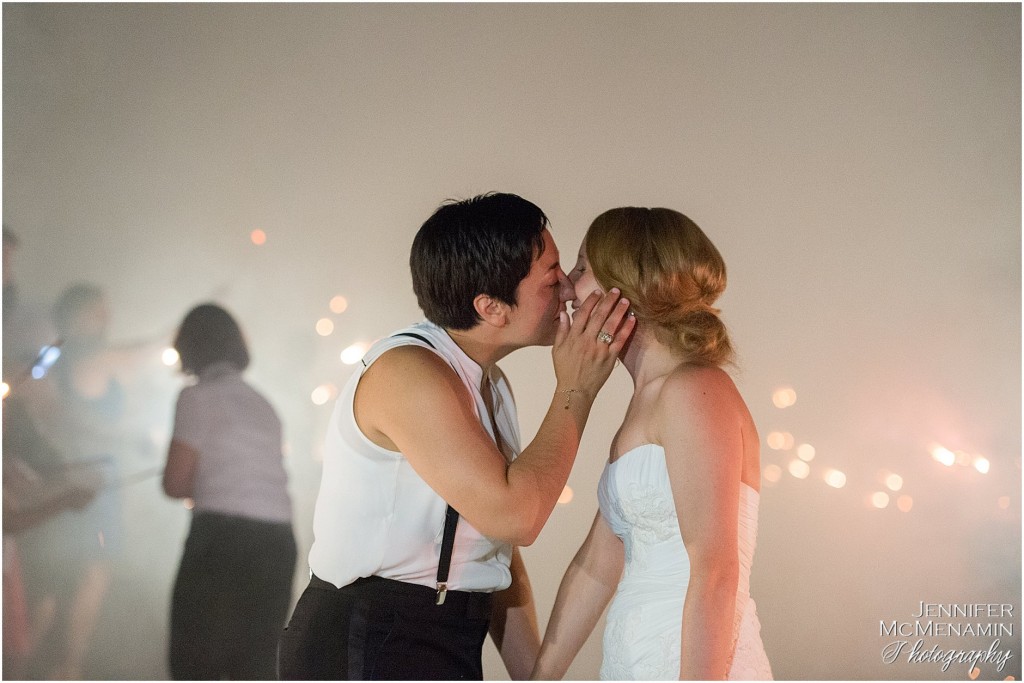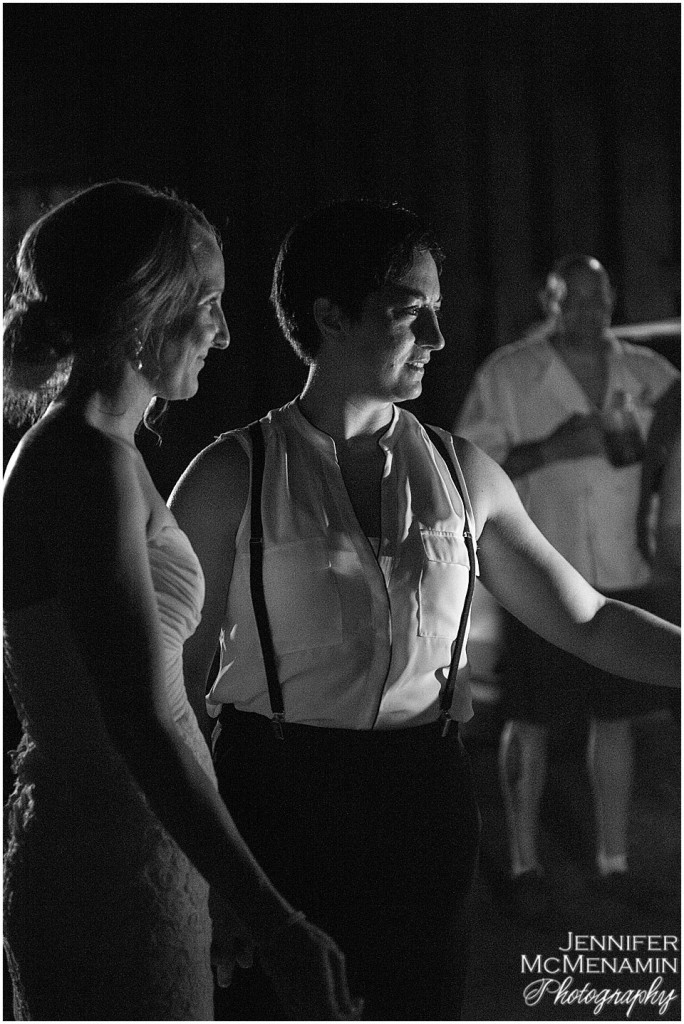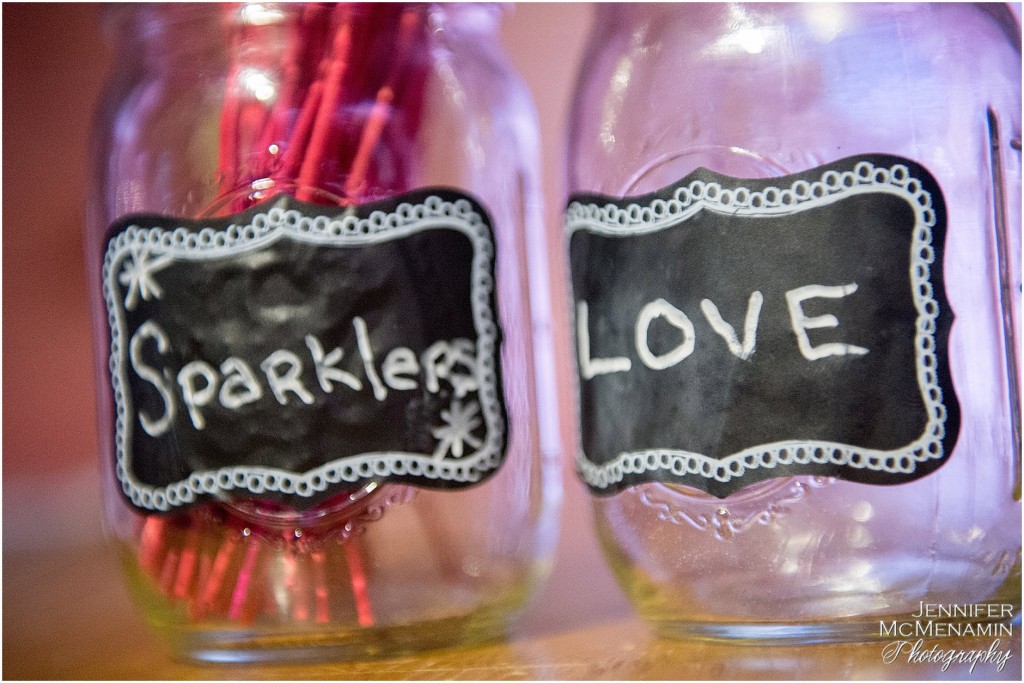 Many, many congratulations, Julie + Lindsey. We could not have had more fun with you and your friends and family!
Credits:
Photography: Jennifer McMenamin Photography, LLC

Ceremony & Reception: The West Branch Angler & Resort in Hancock, N.Y.
Julie's attire: Enzoani gown from Posh Bridal Couture
Lindsey's attire: Bindle & Keep clothiers 
Florist: Crazy Daisy Florist Shop
Cake: Hancock Bakery

DJ: Ryan DeLap of Engaged Entertainment