DJ's niece Tara helped Colleen with her bracelet and shoes.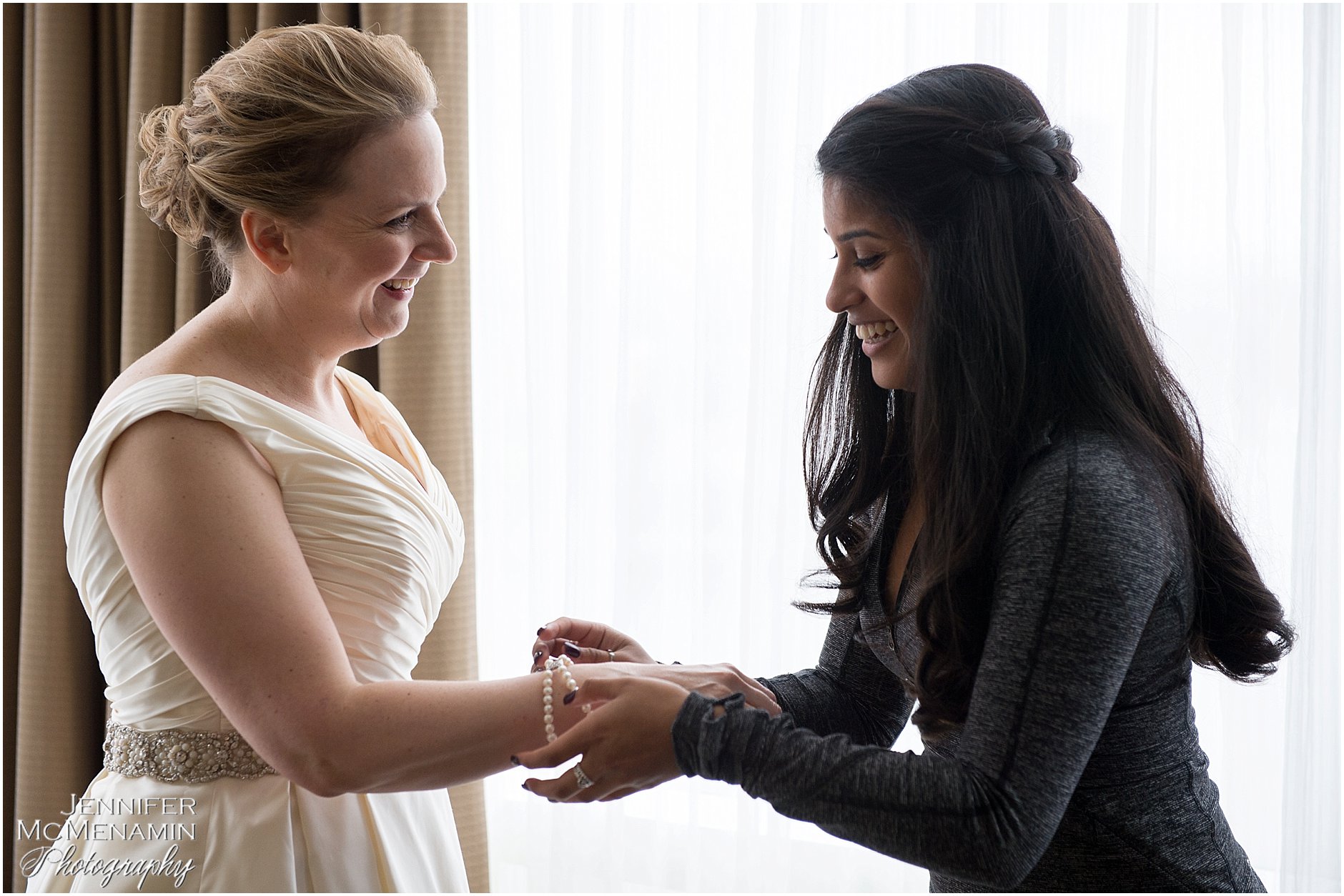 The bride, looking absolutely lovely.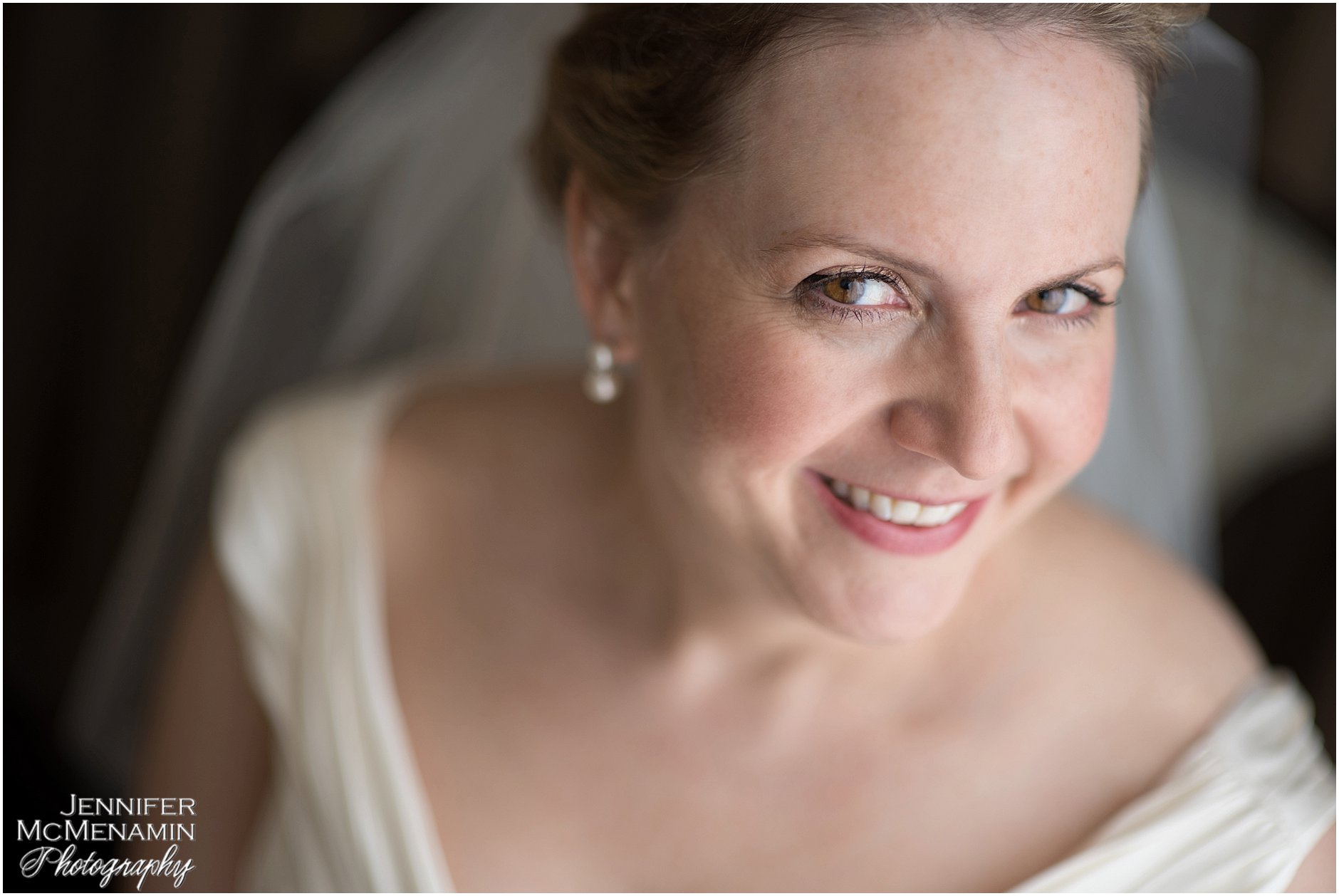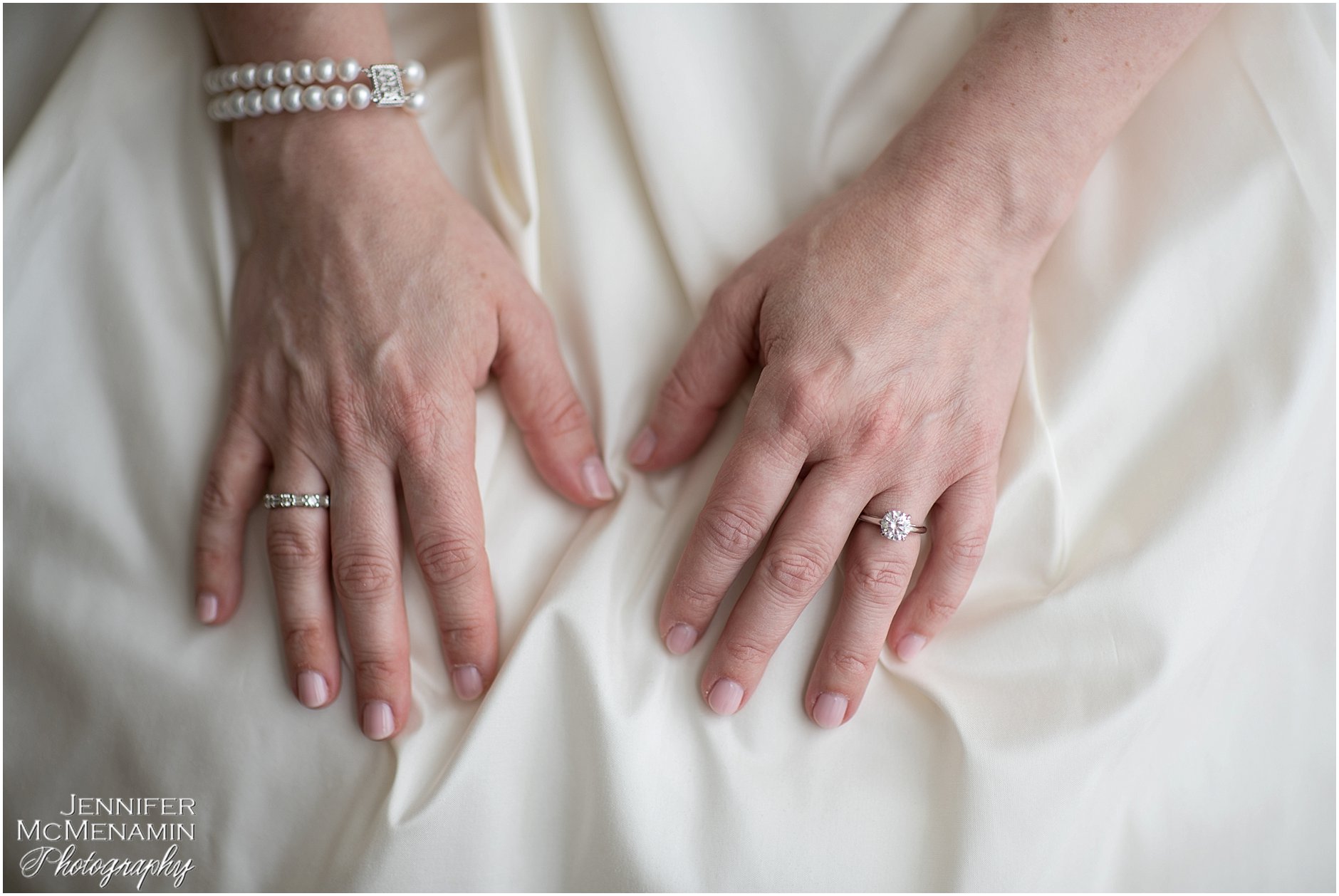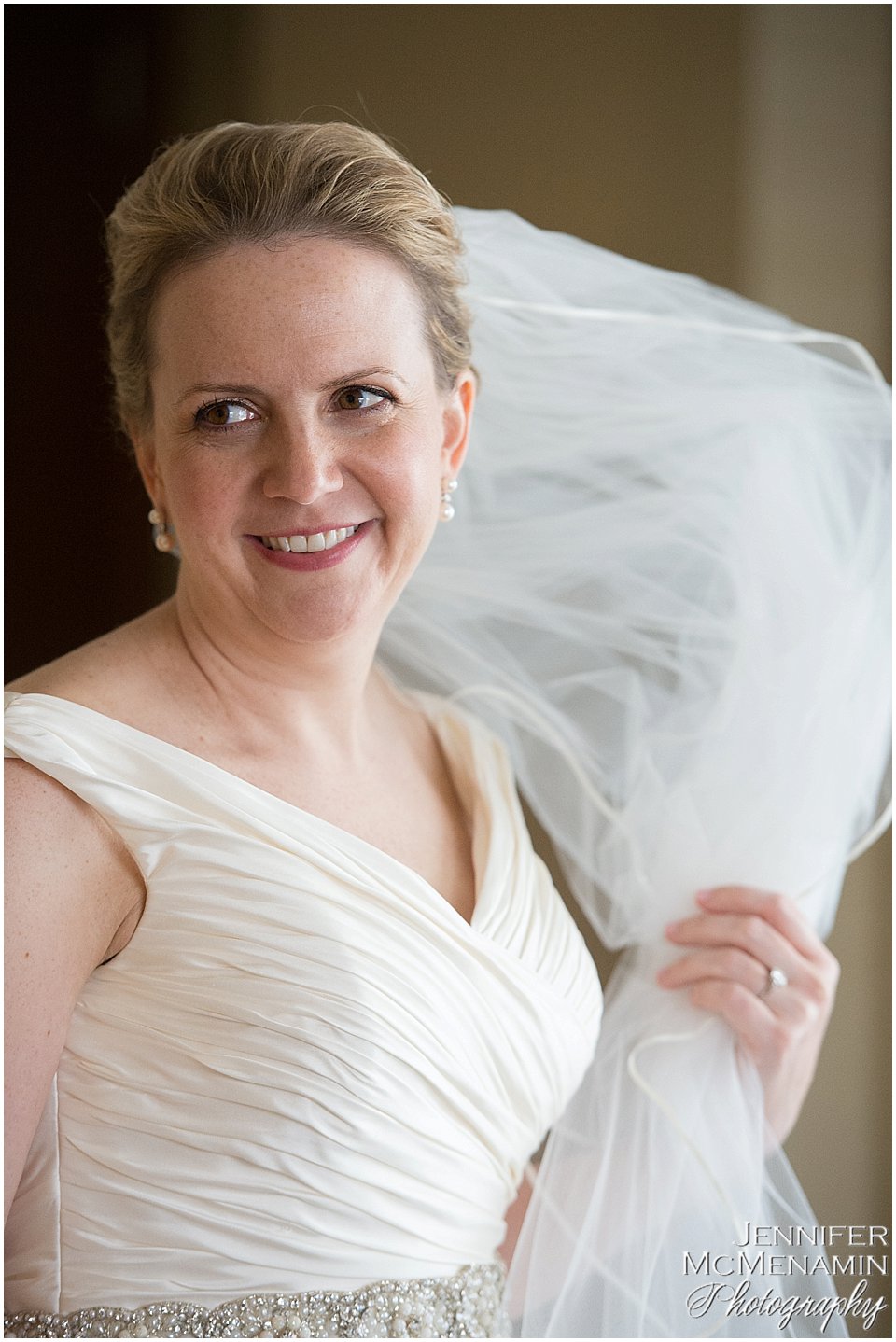 Colleen + DJ chose to see each other at the Four Seasons before the ceremony for photos. These two have such an easy, happy and comfortable way with each other.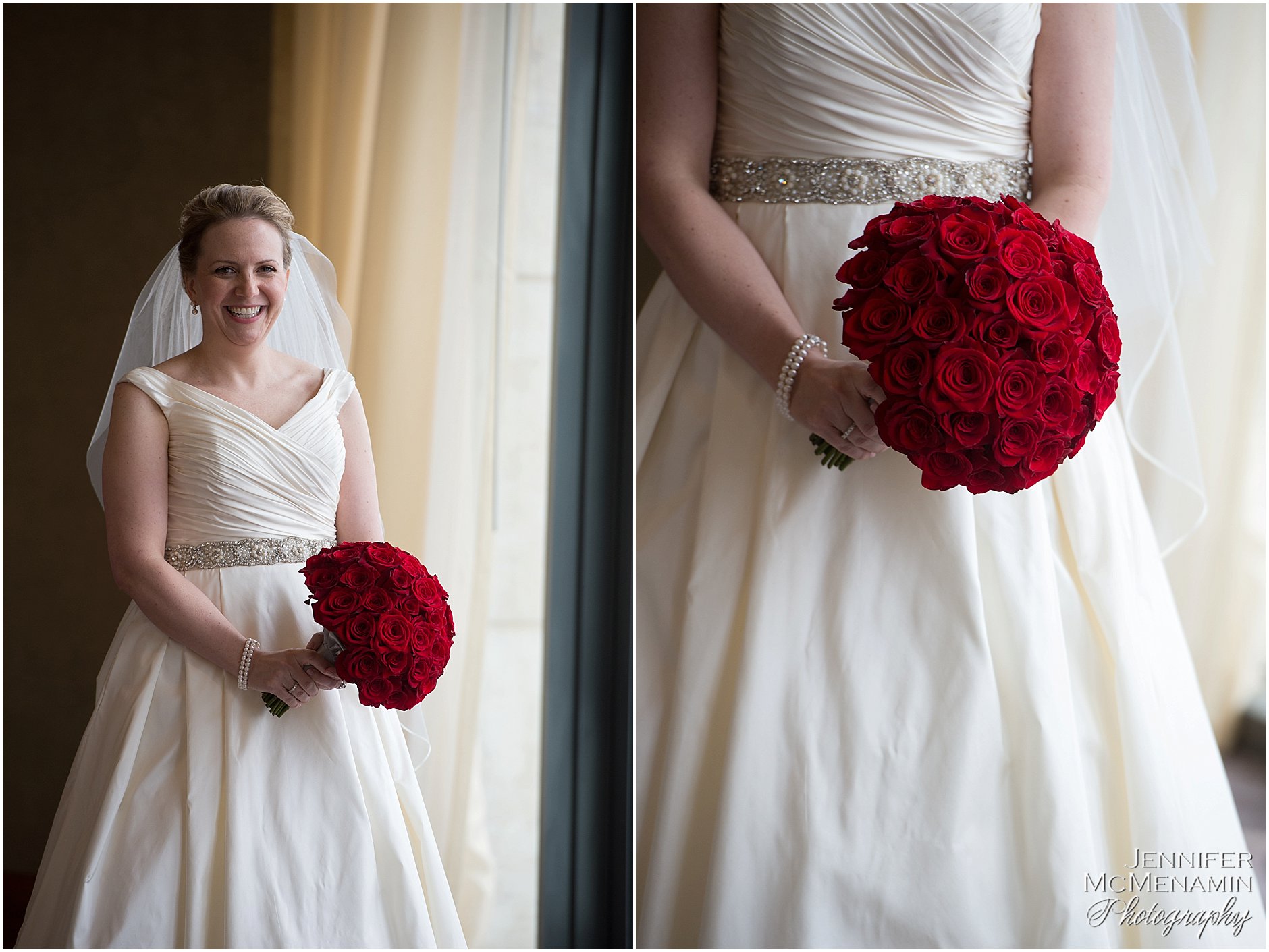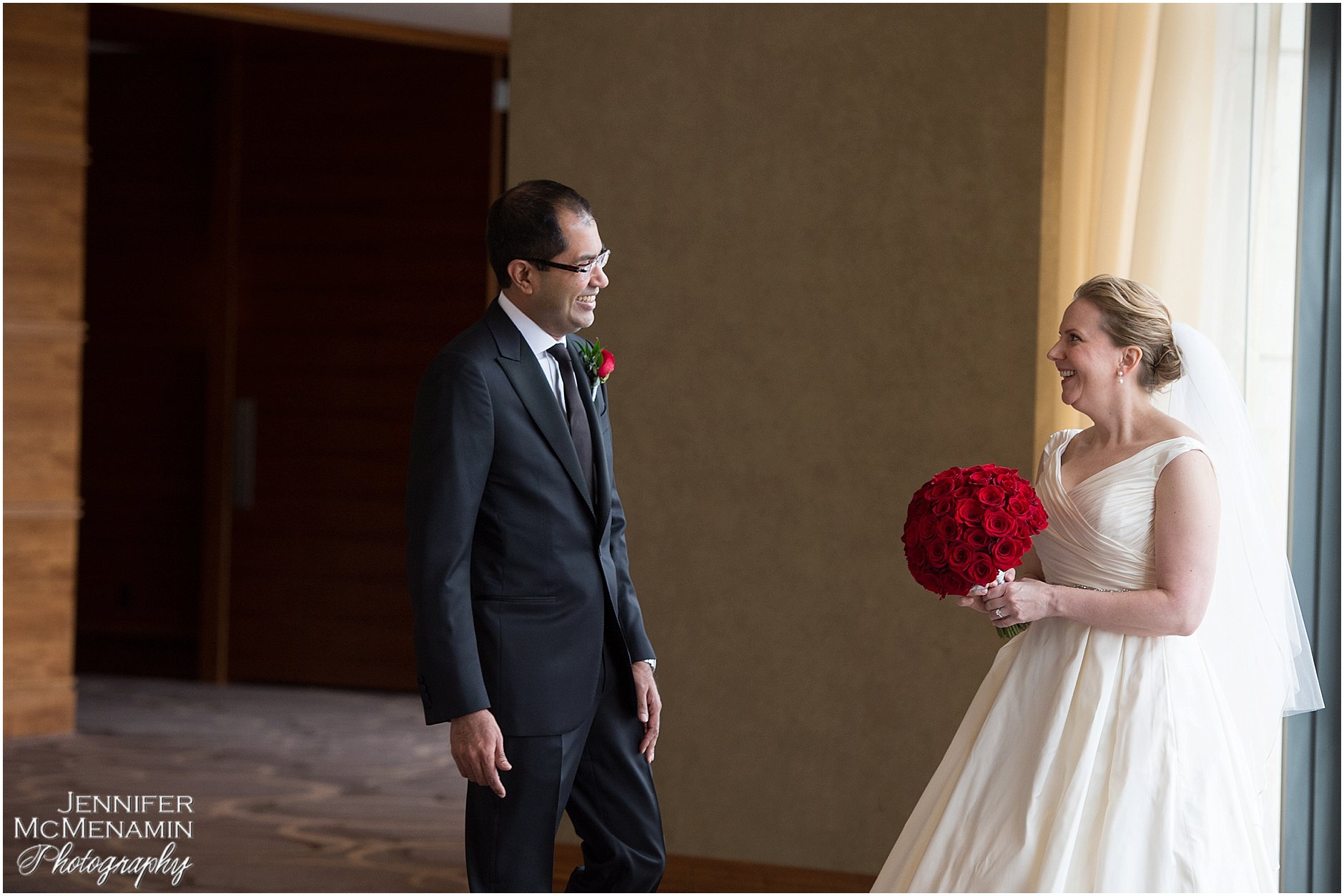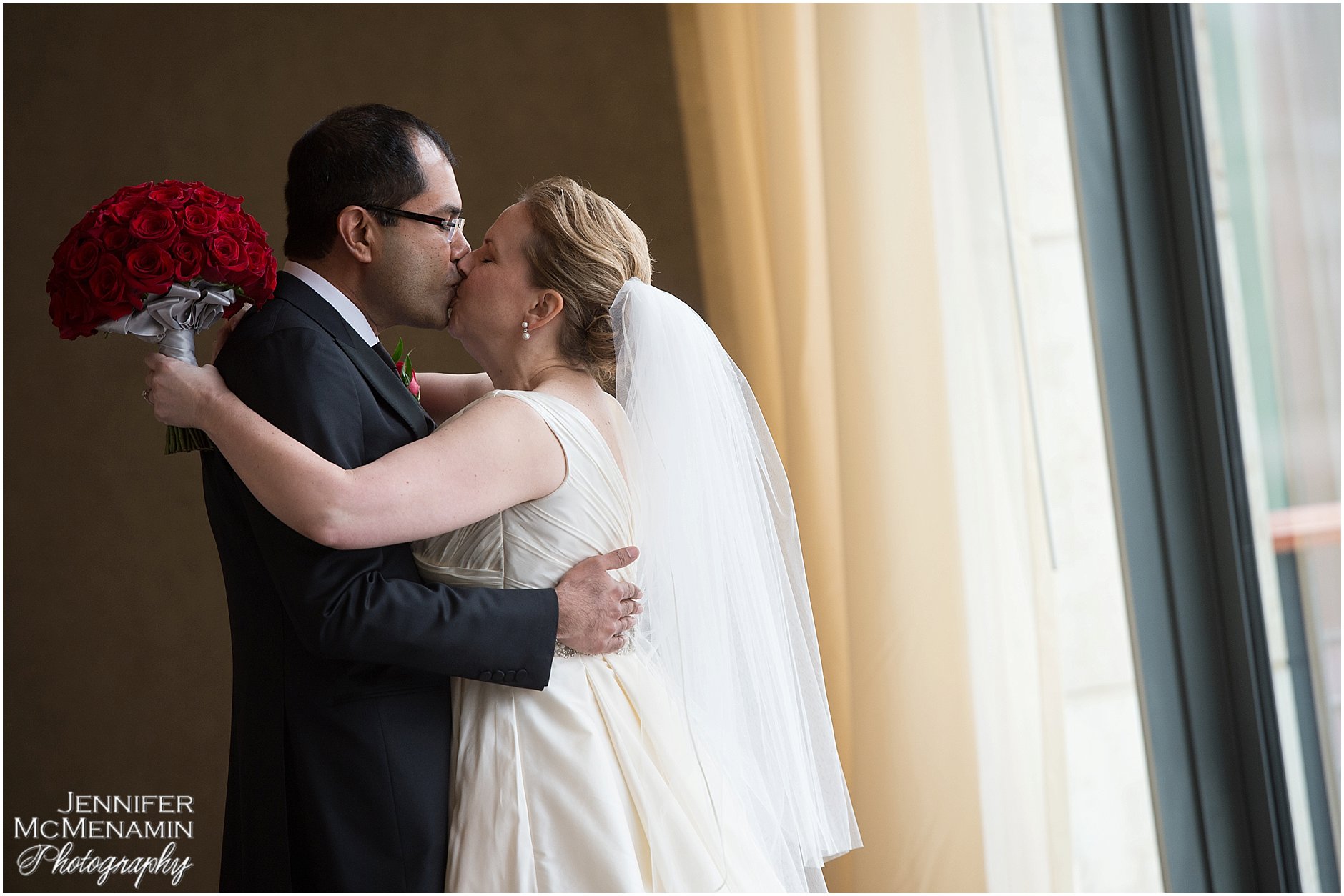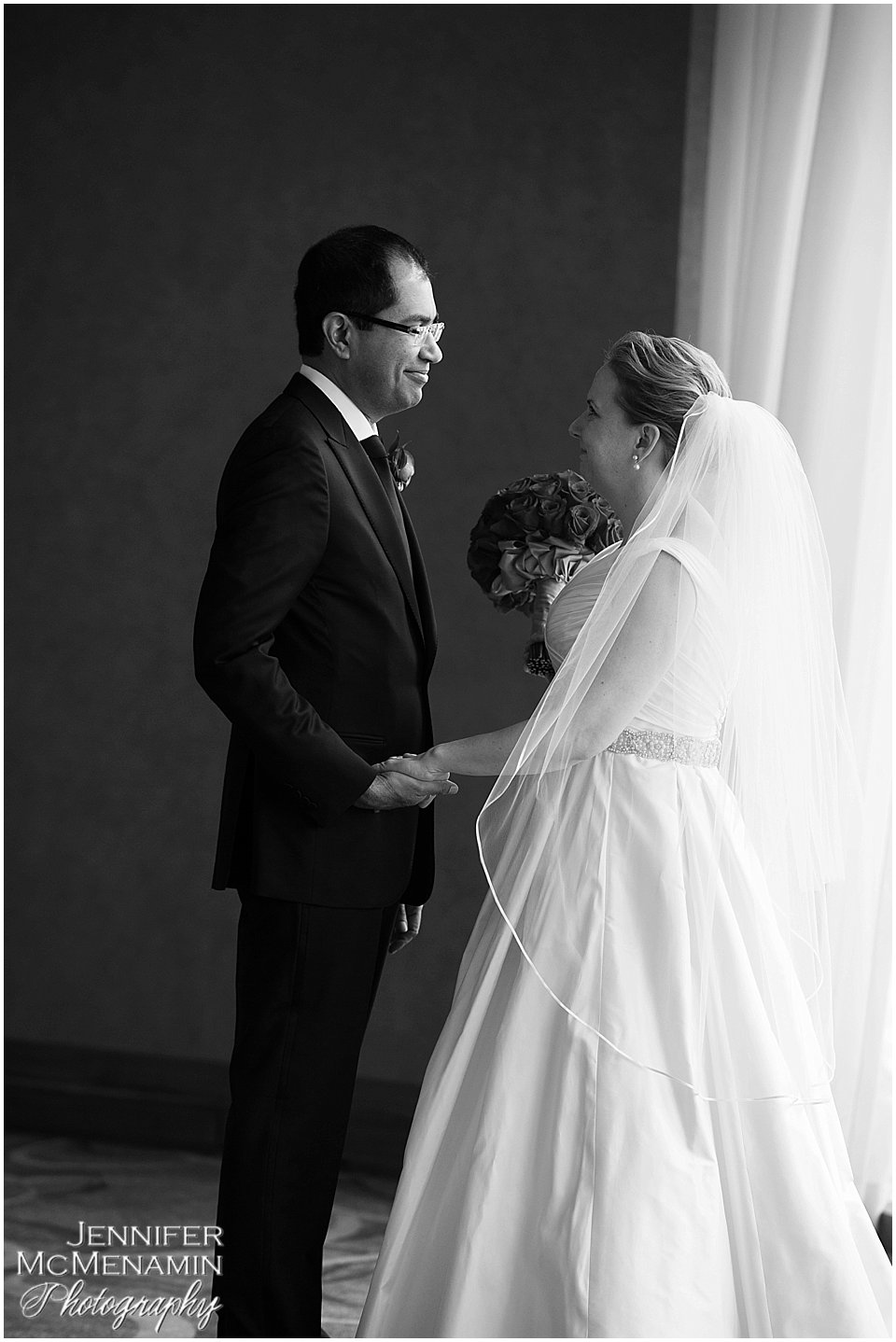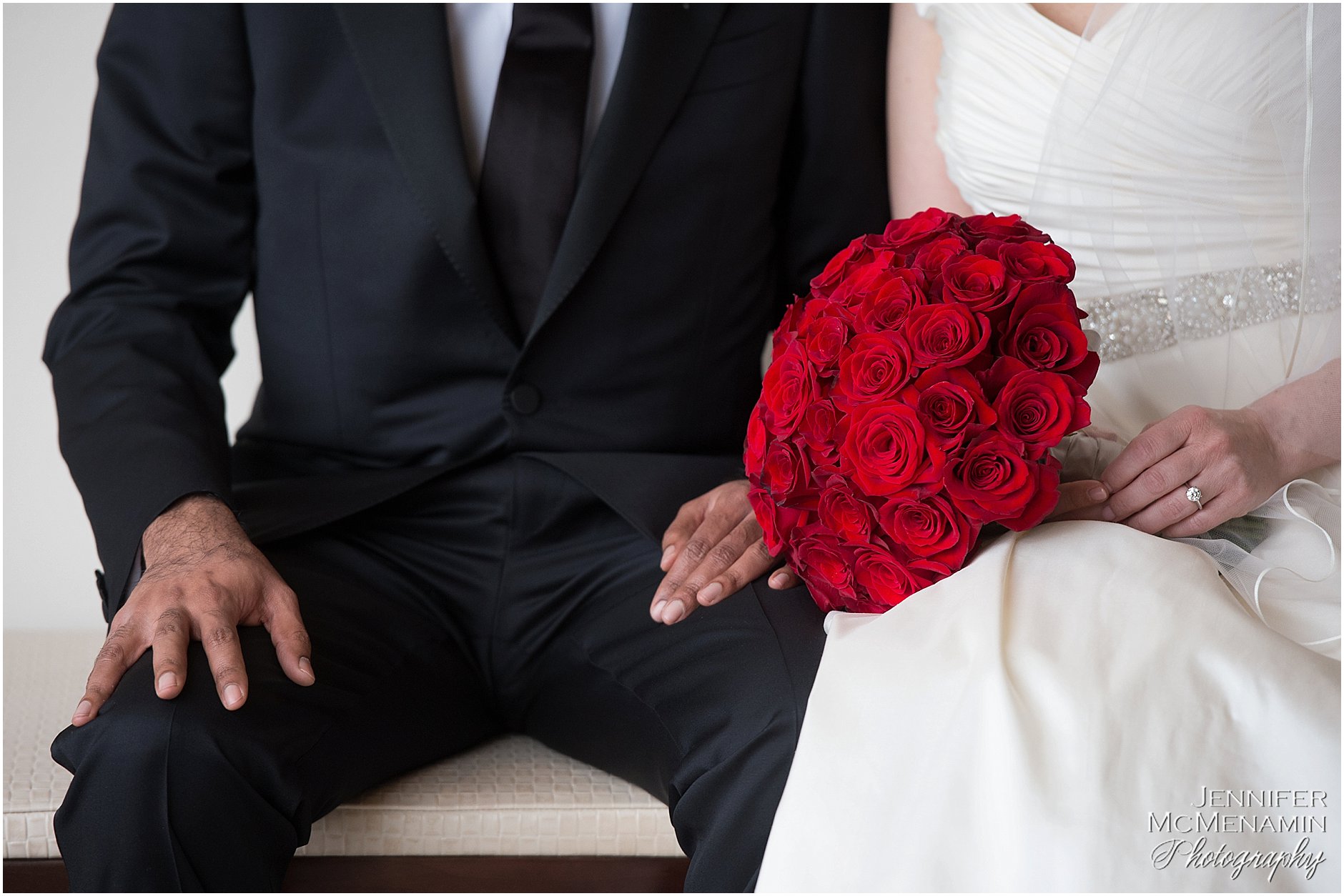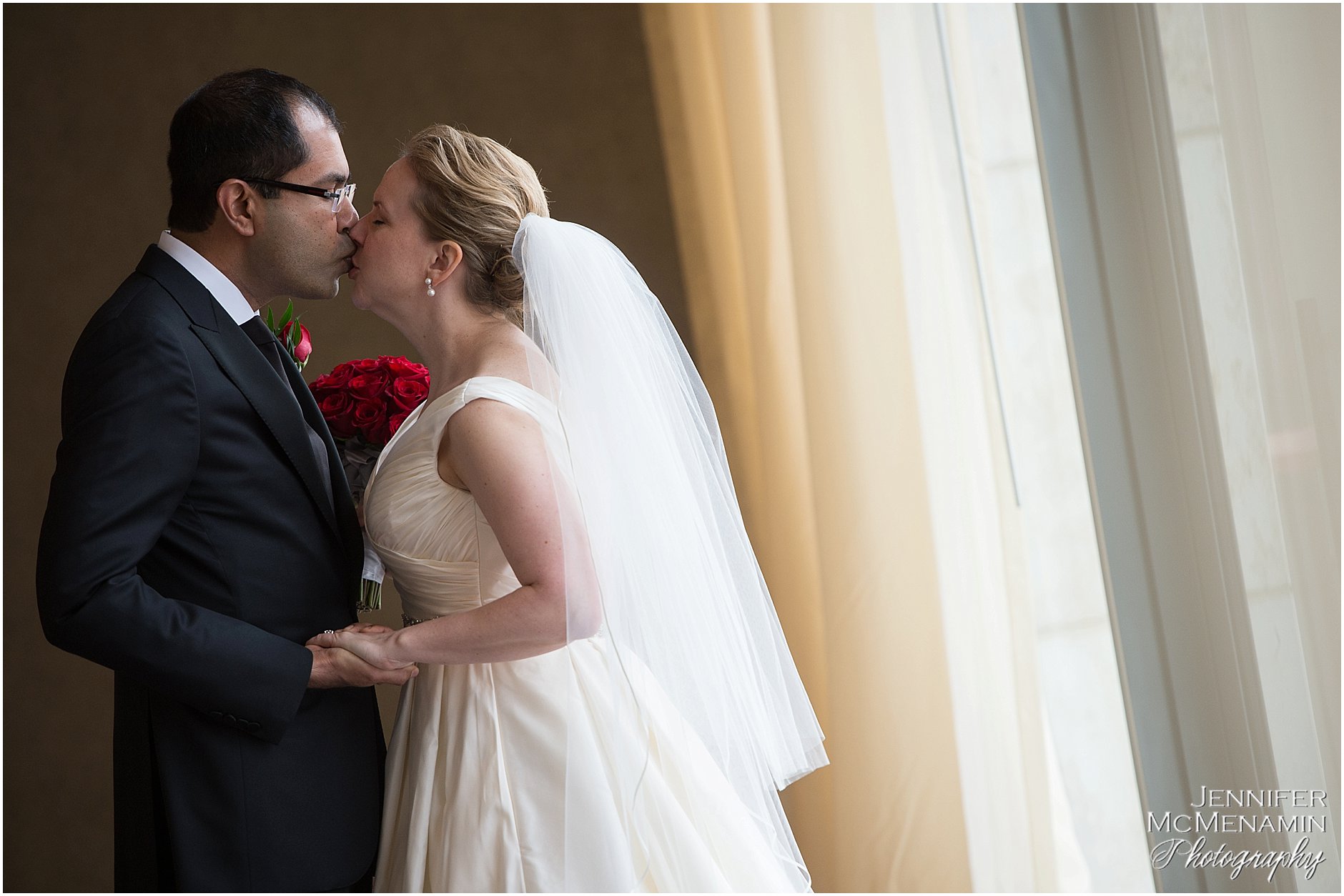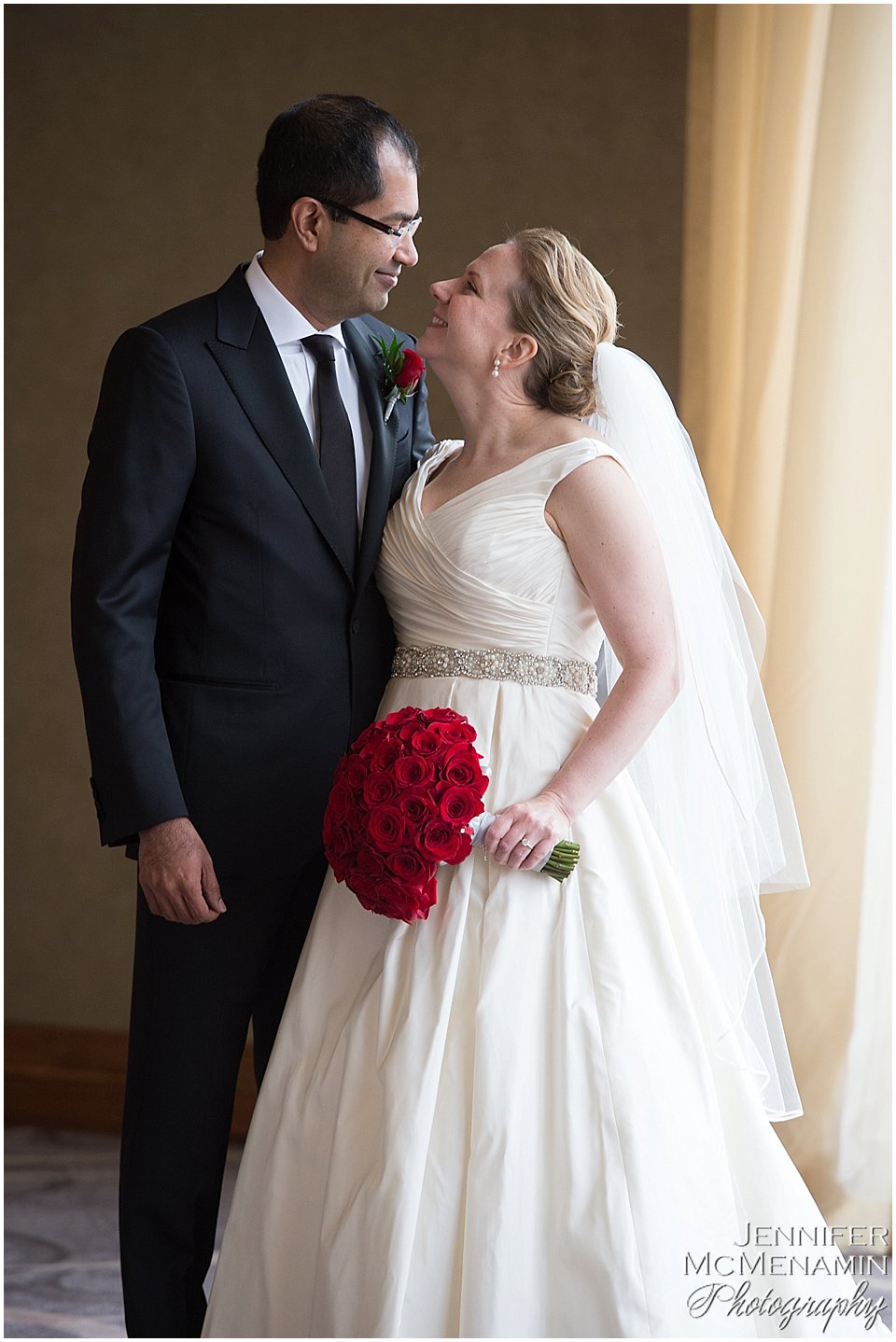 I love this next series of portraits. 

A few details of the very dapper groom.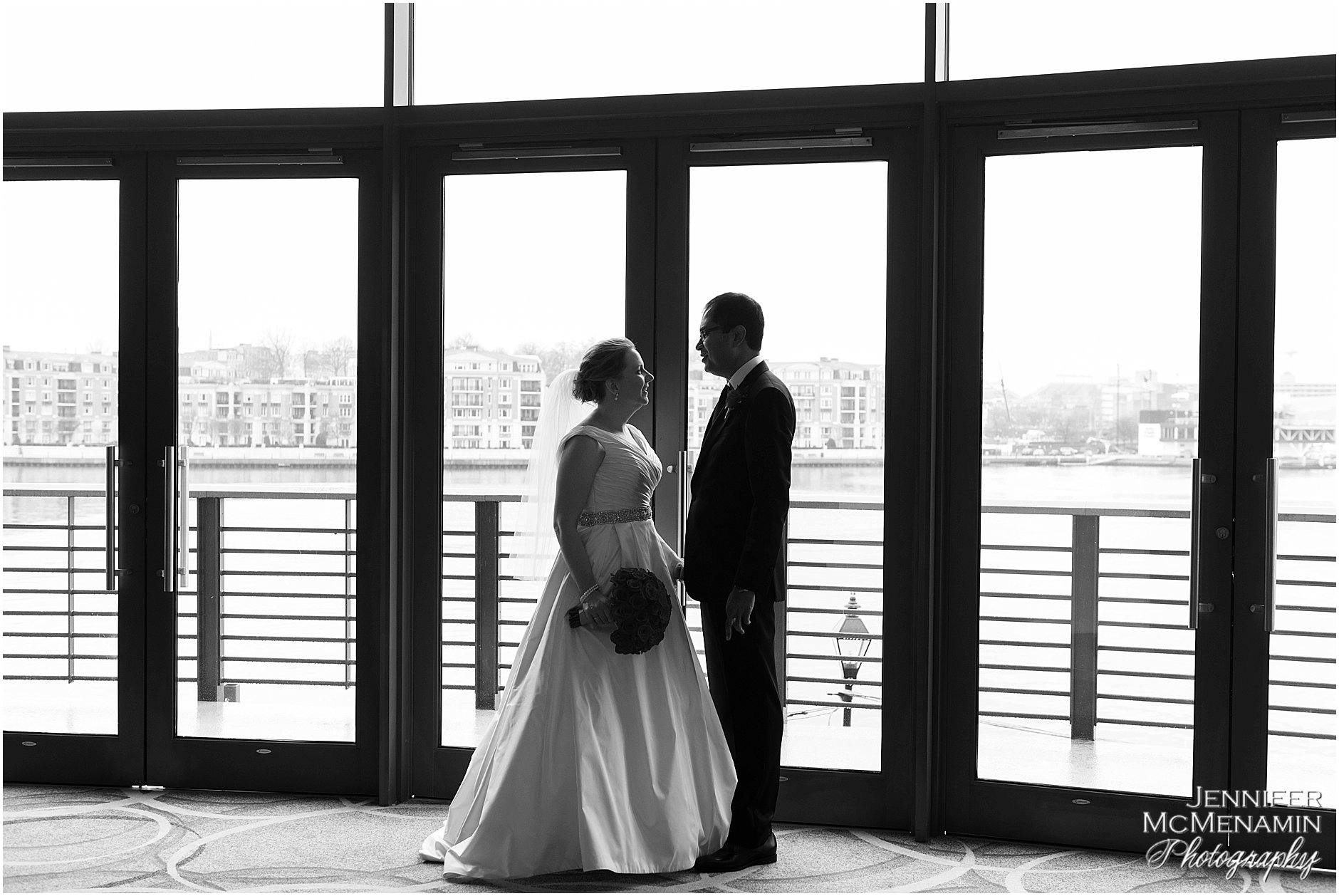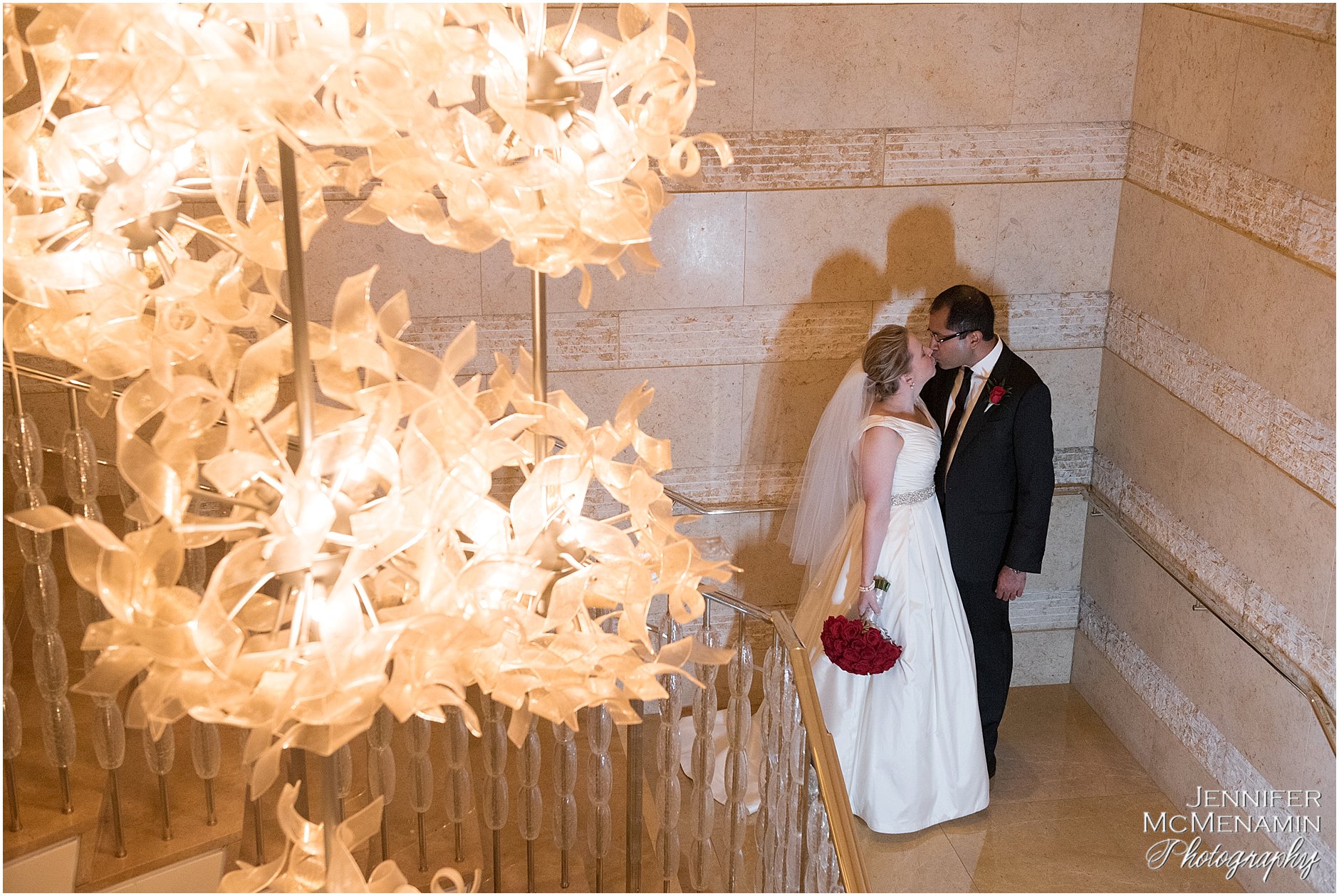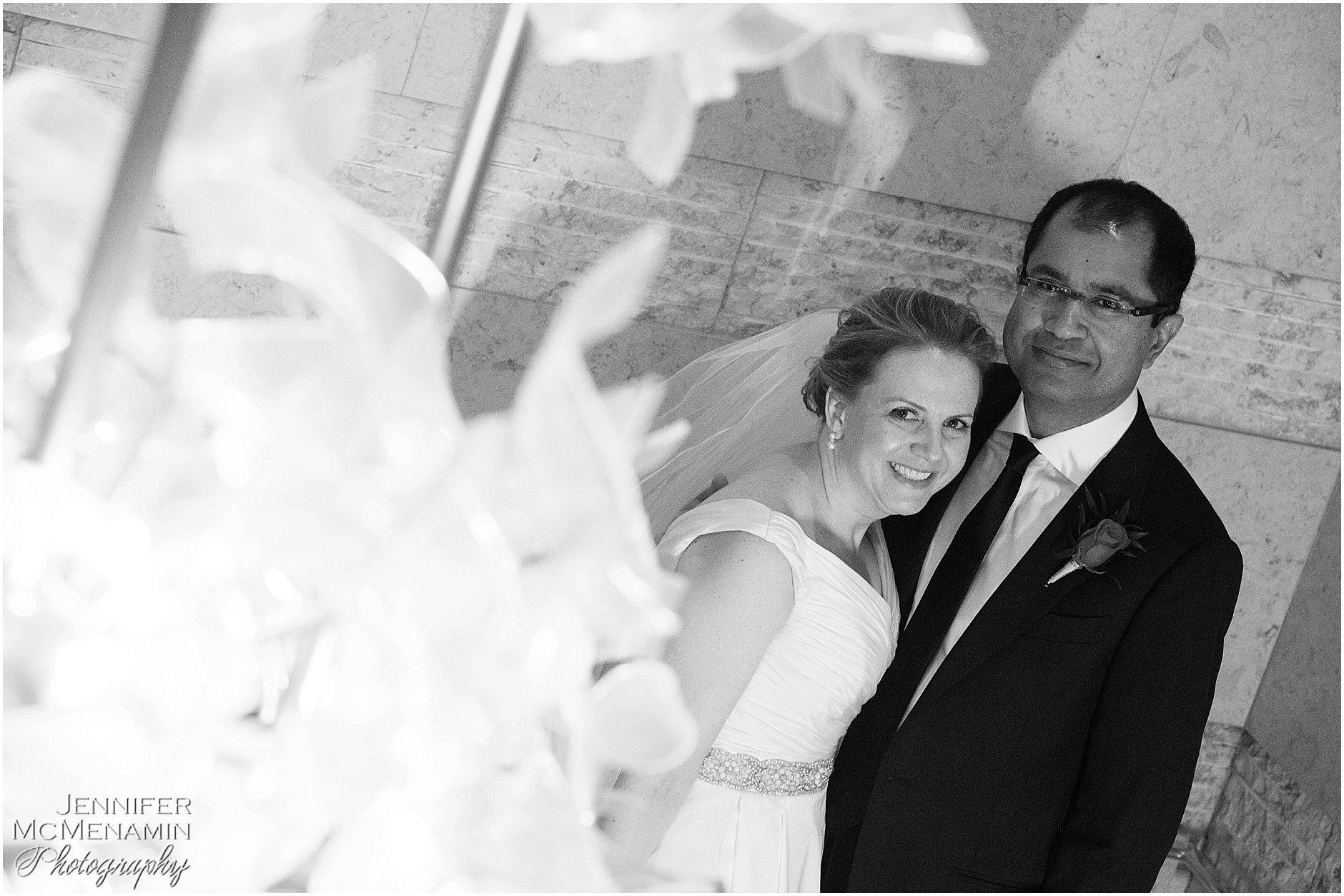 And then it was time to head to the Camp Chapel United Methodist Church.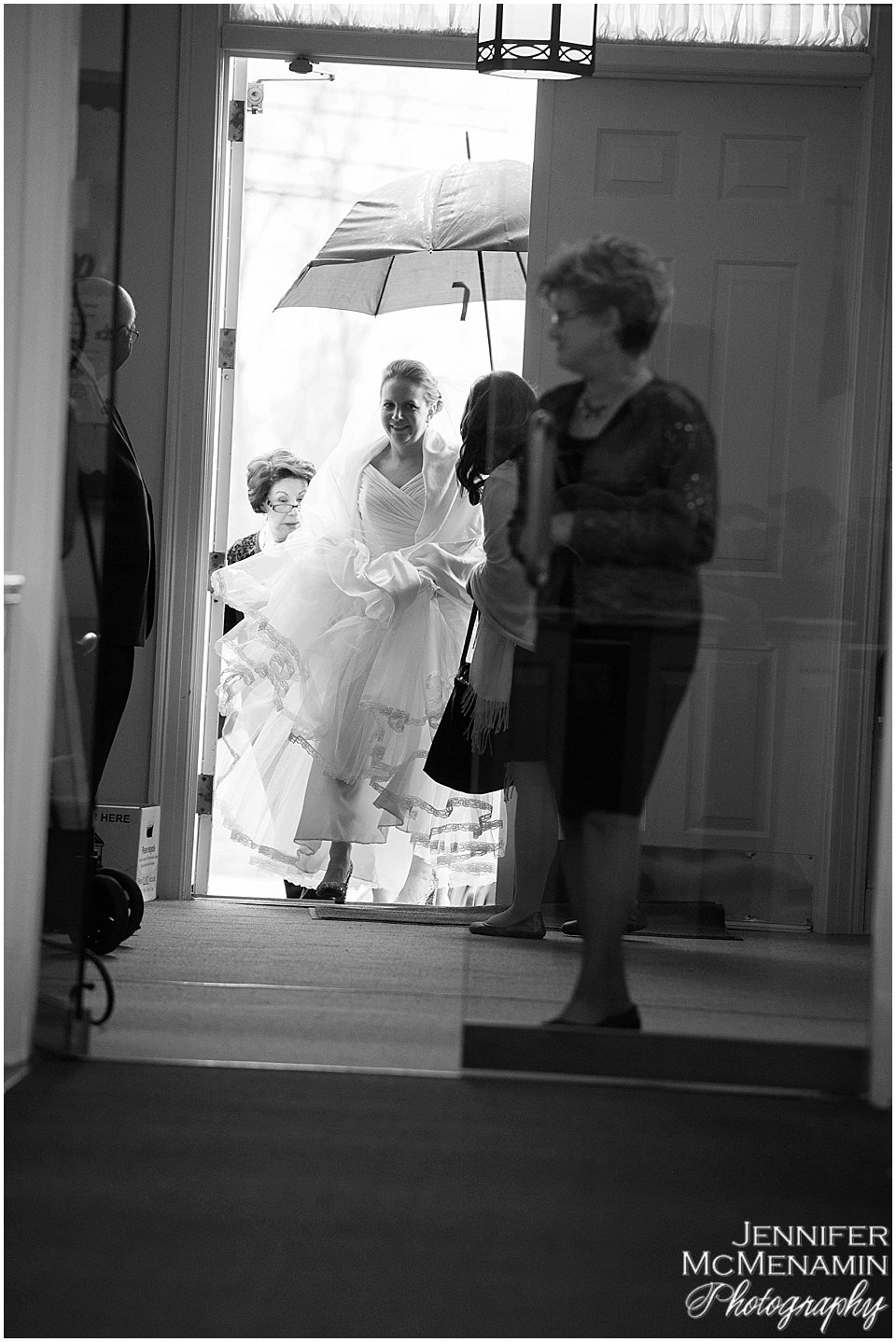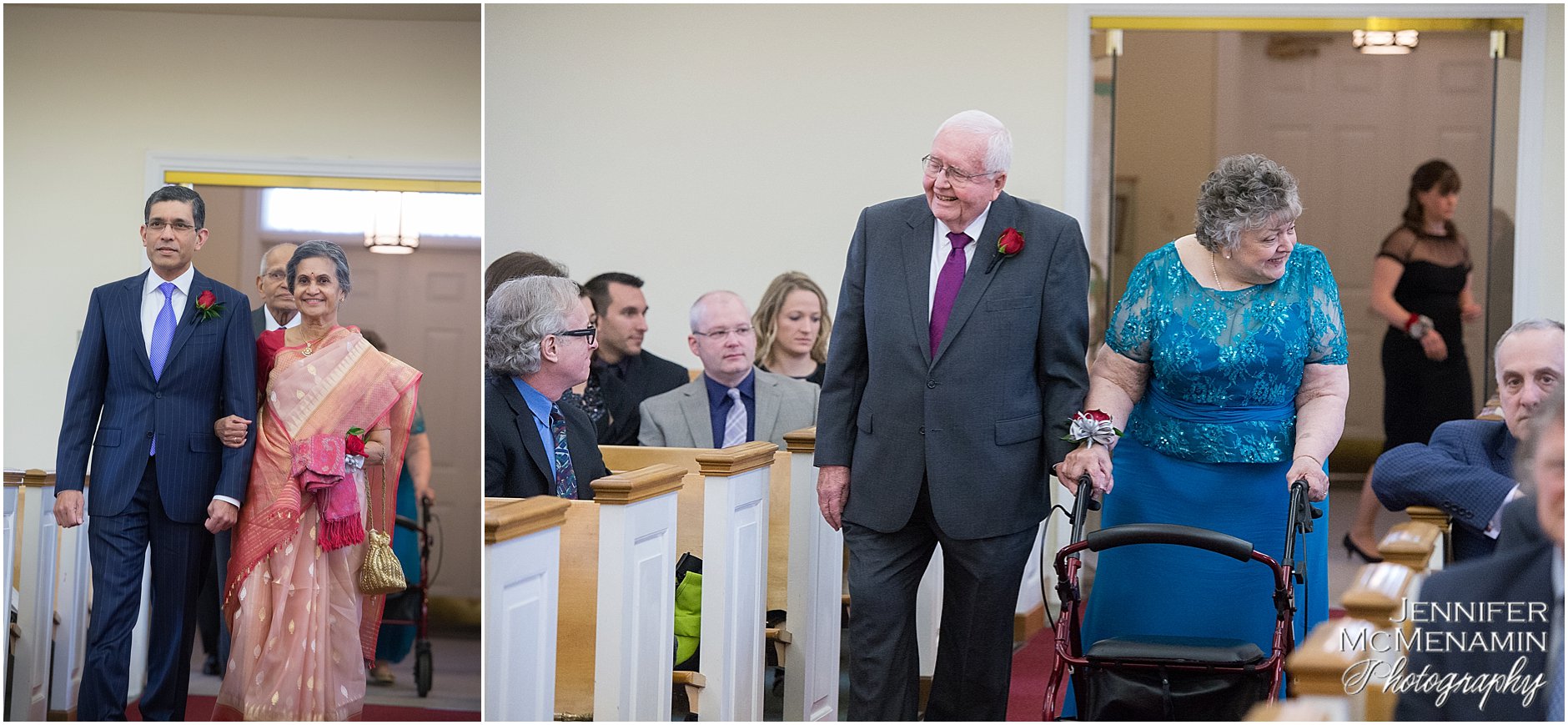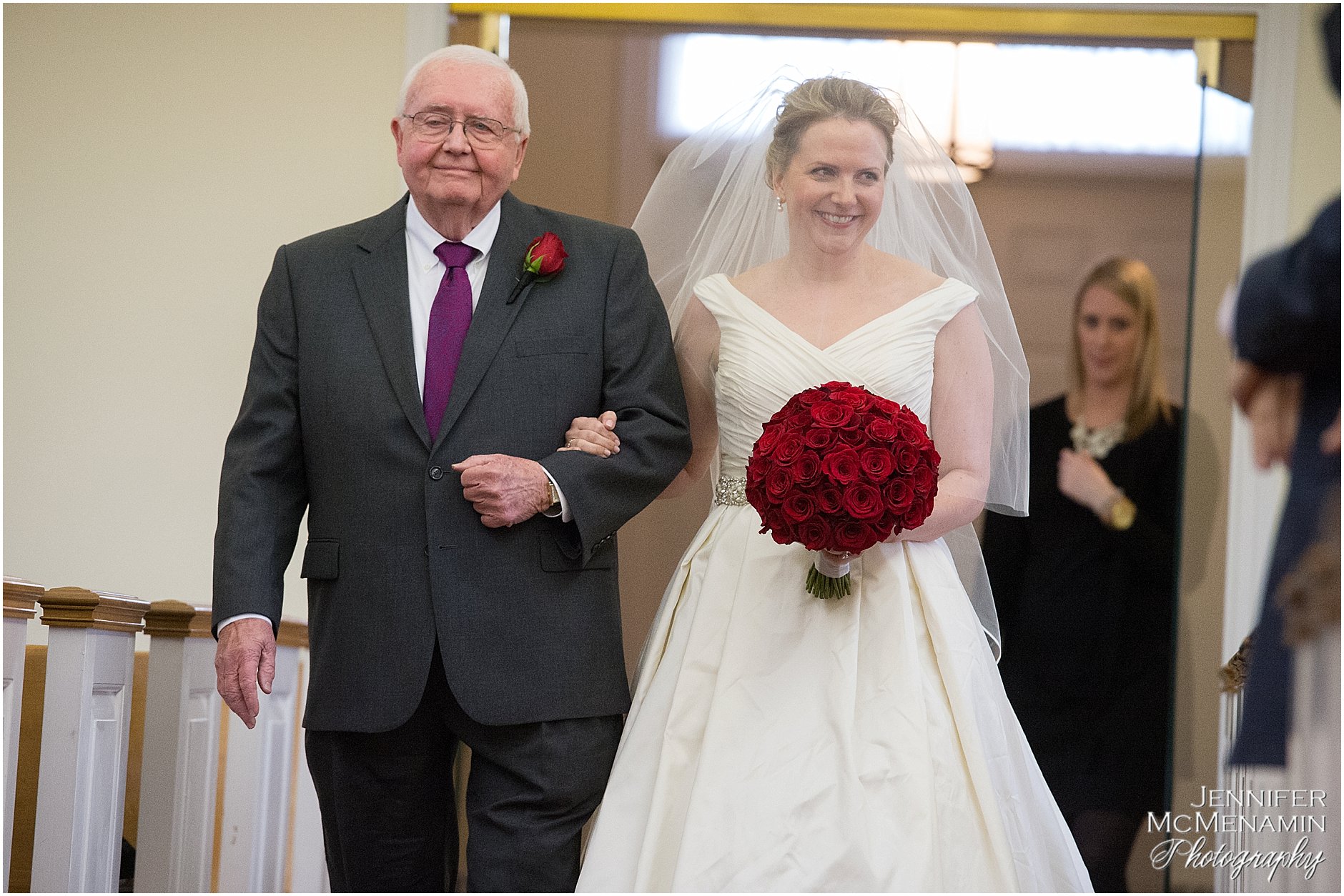 My longtime former assistant, Lucas, came out of retirement to help me at this wedding. He shot this next image from the back of the aisle before heading up to the choir loft for the duration of the ceremony. There, he shot all the lovely overhead images that are coming up.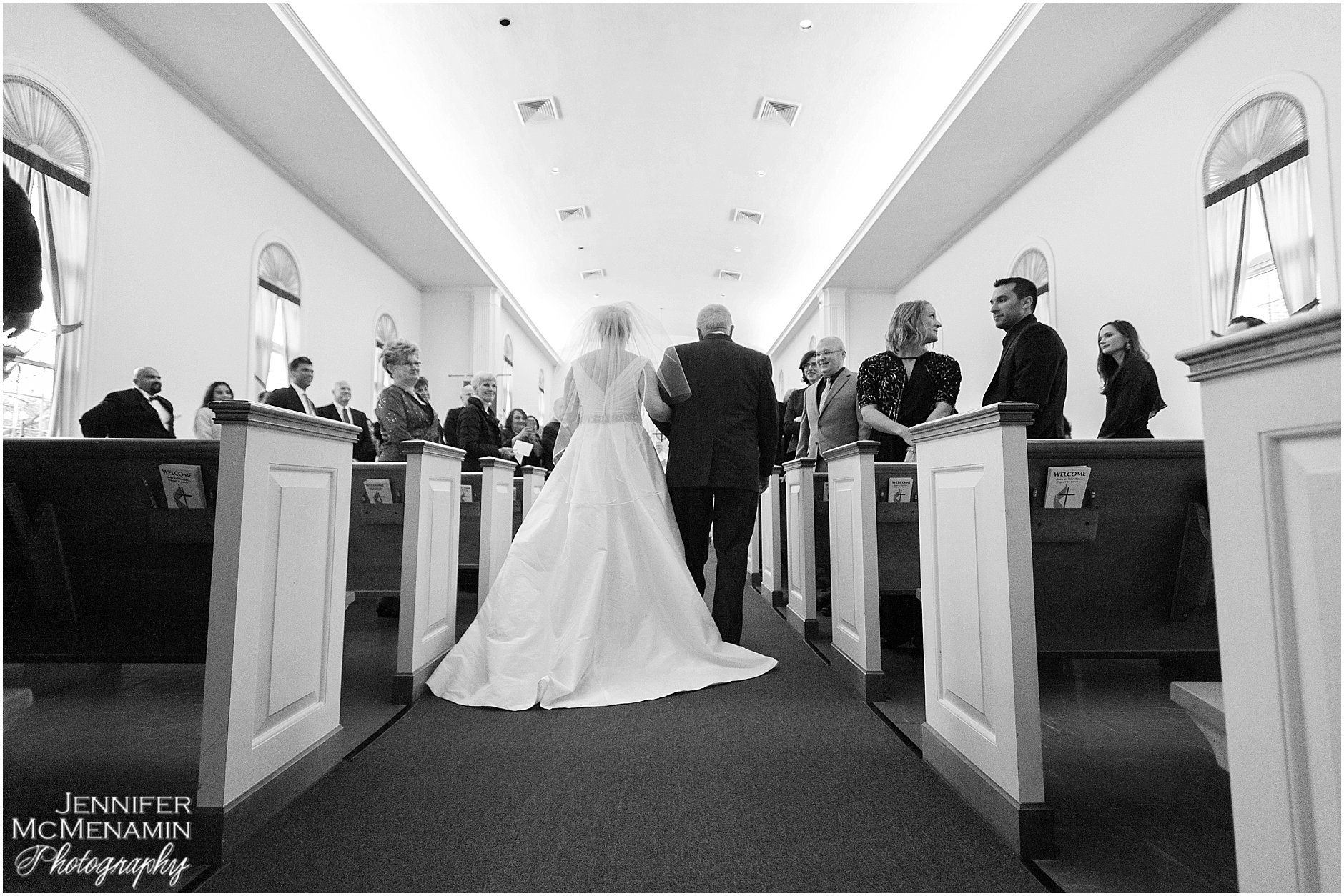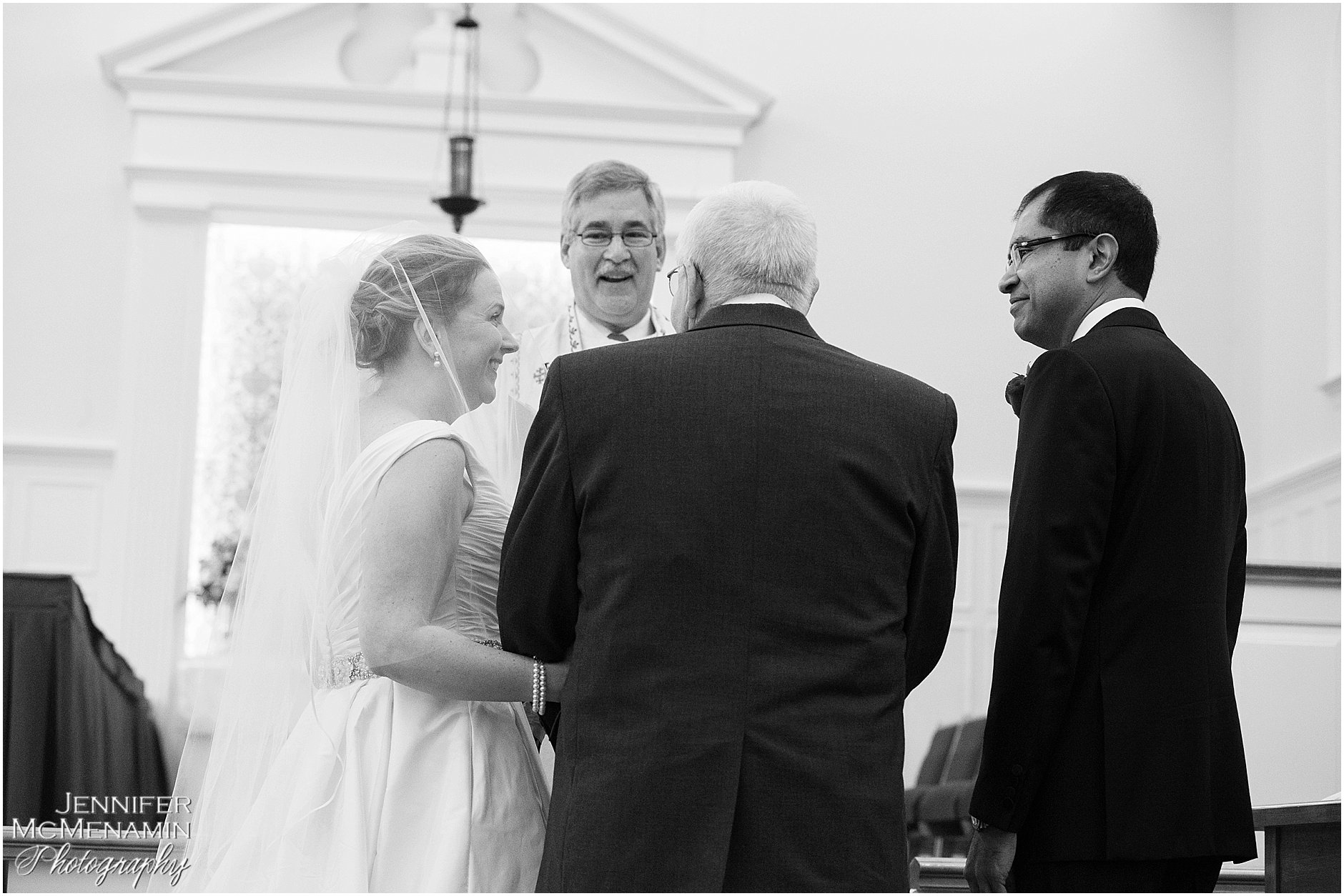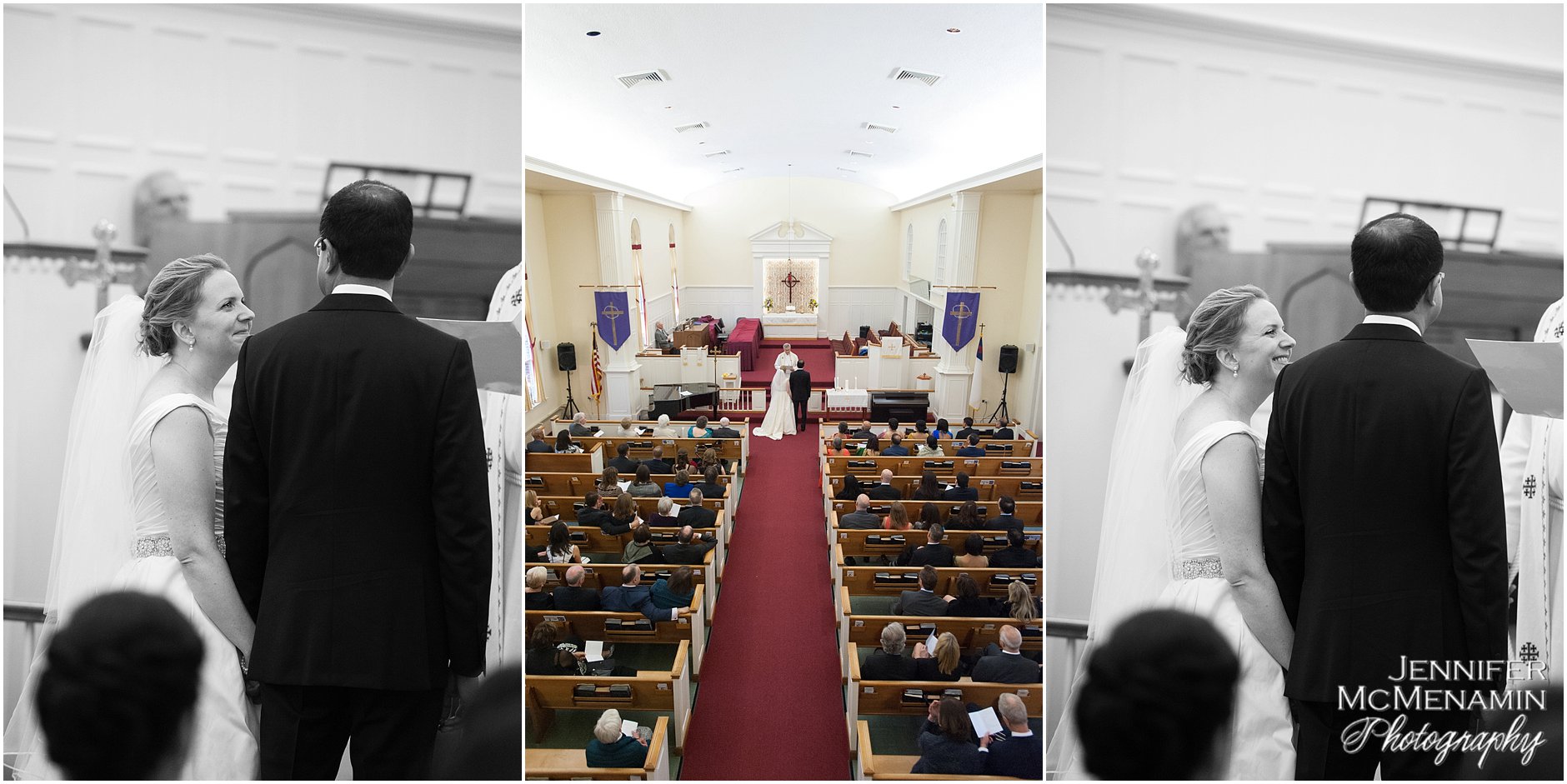 There's almost nothing I love more about my job than looking for and catching meaningful moments, telling looks and great expressions. Colleen + DJ had lots of them!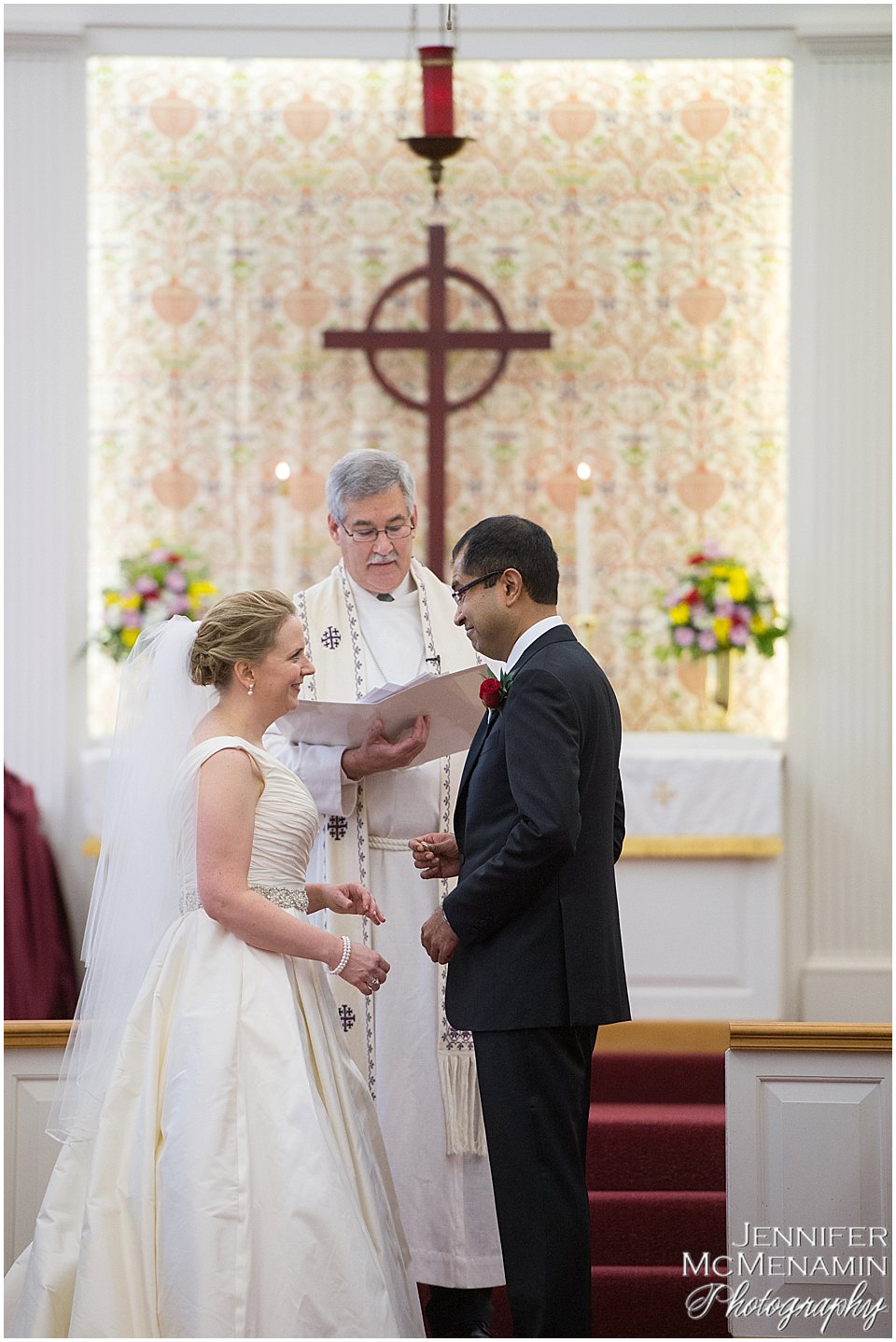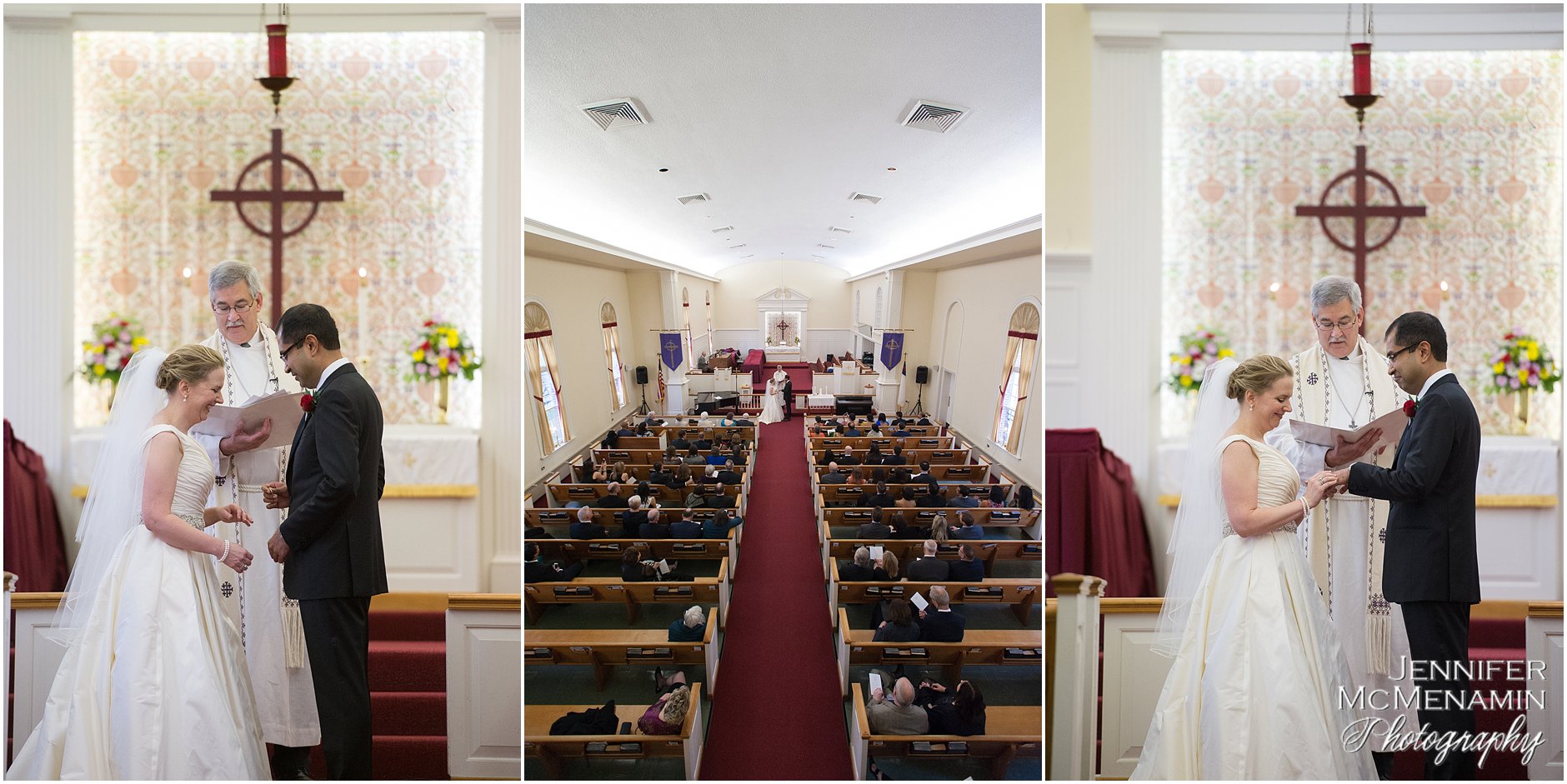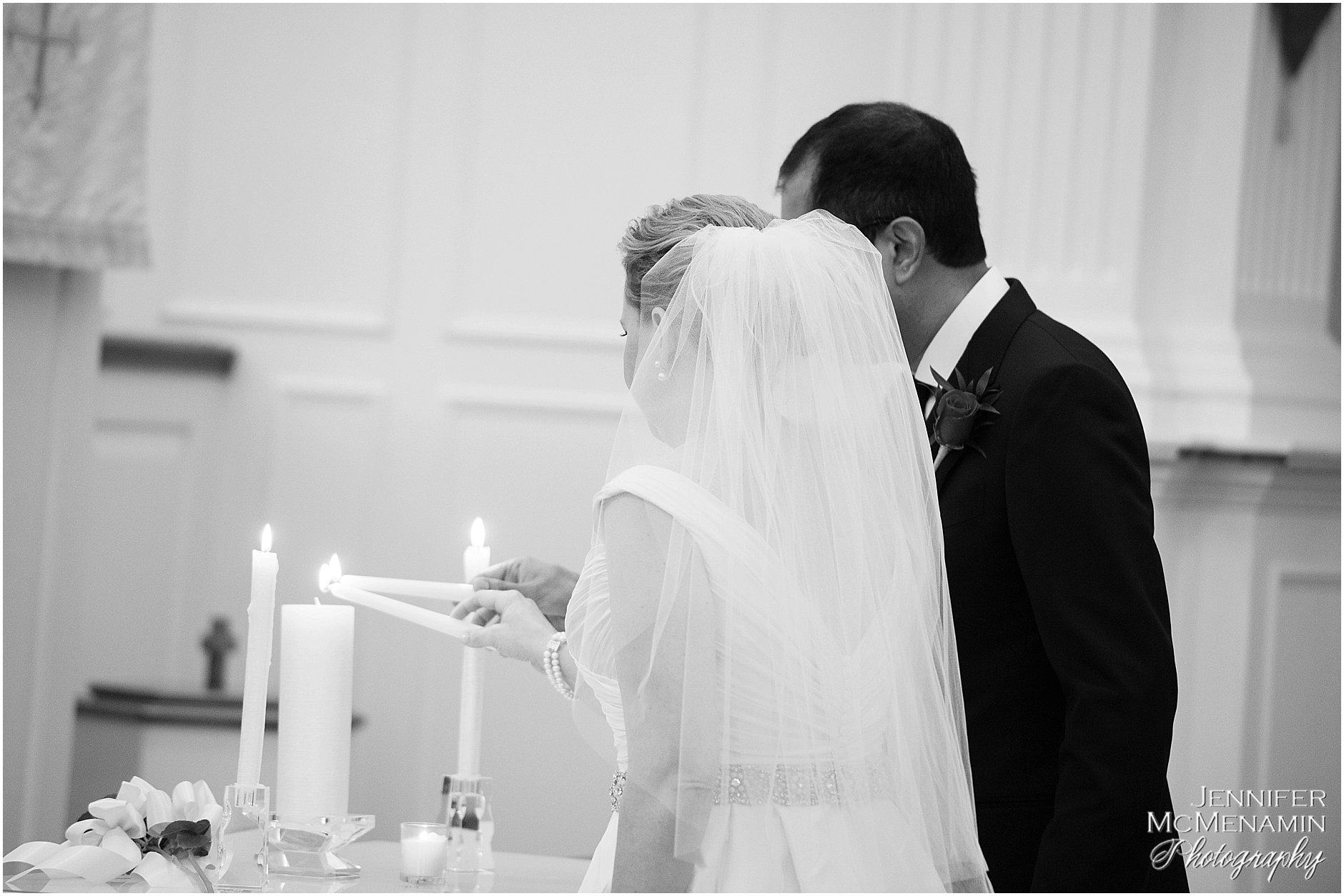 Married!
After a few quick family photos, we replicated Colleen's favorite portrait from her parents' wedding album. I snapped a photo of the album page (pictured right, below) with my iPhone to be sure that we got it just right.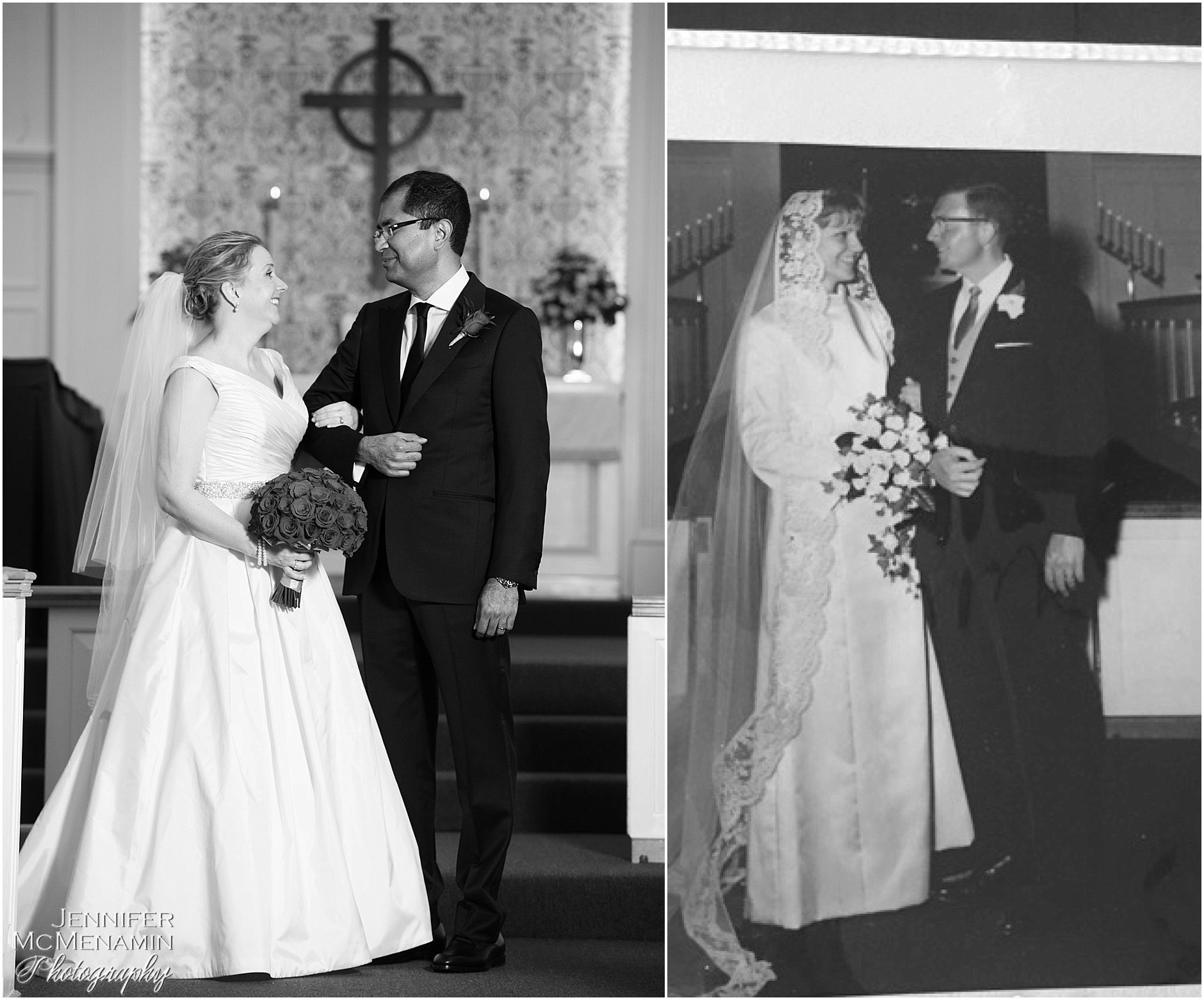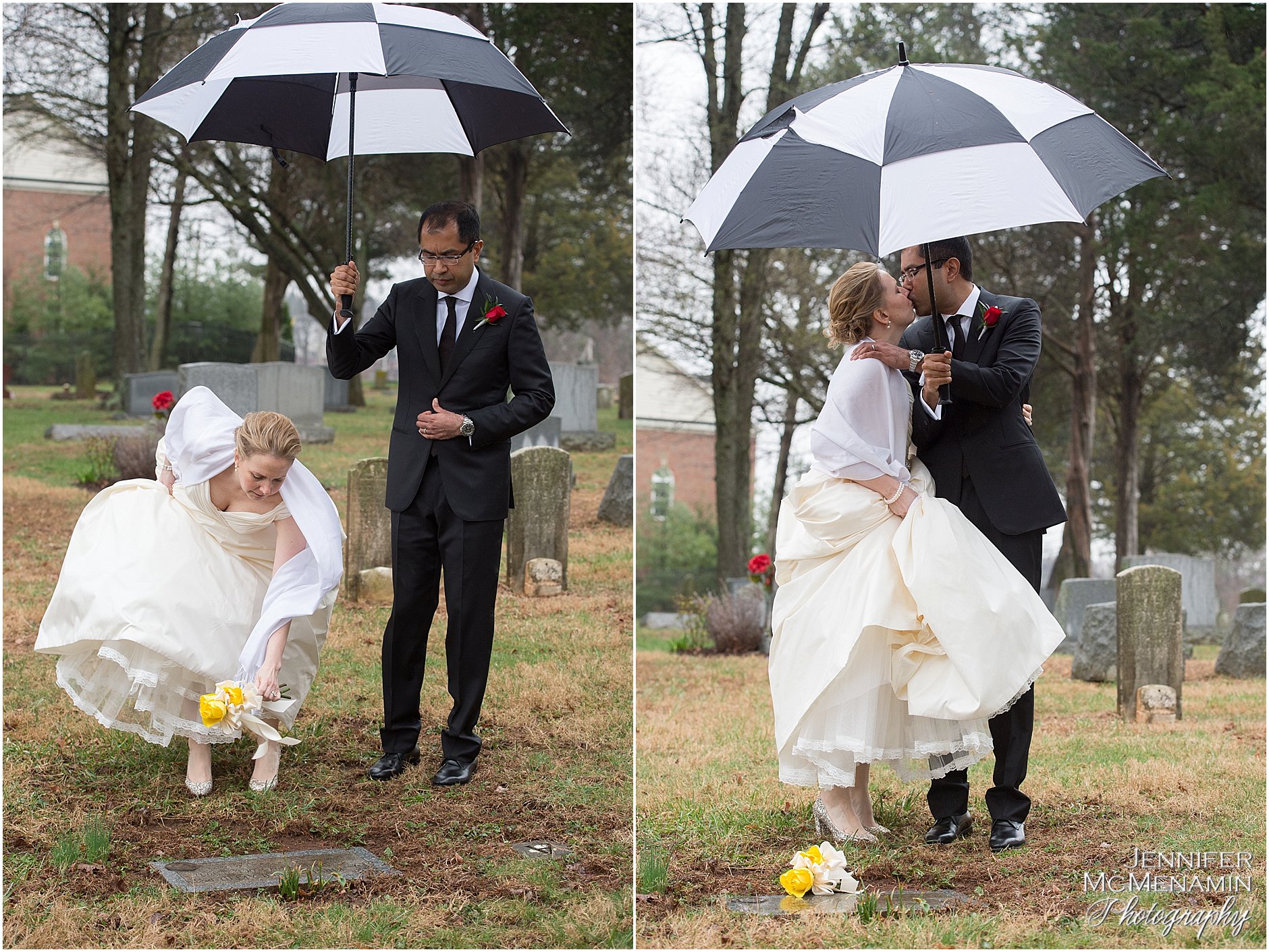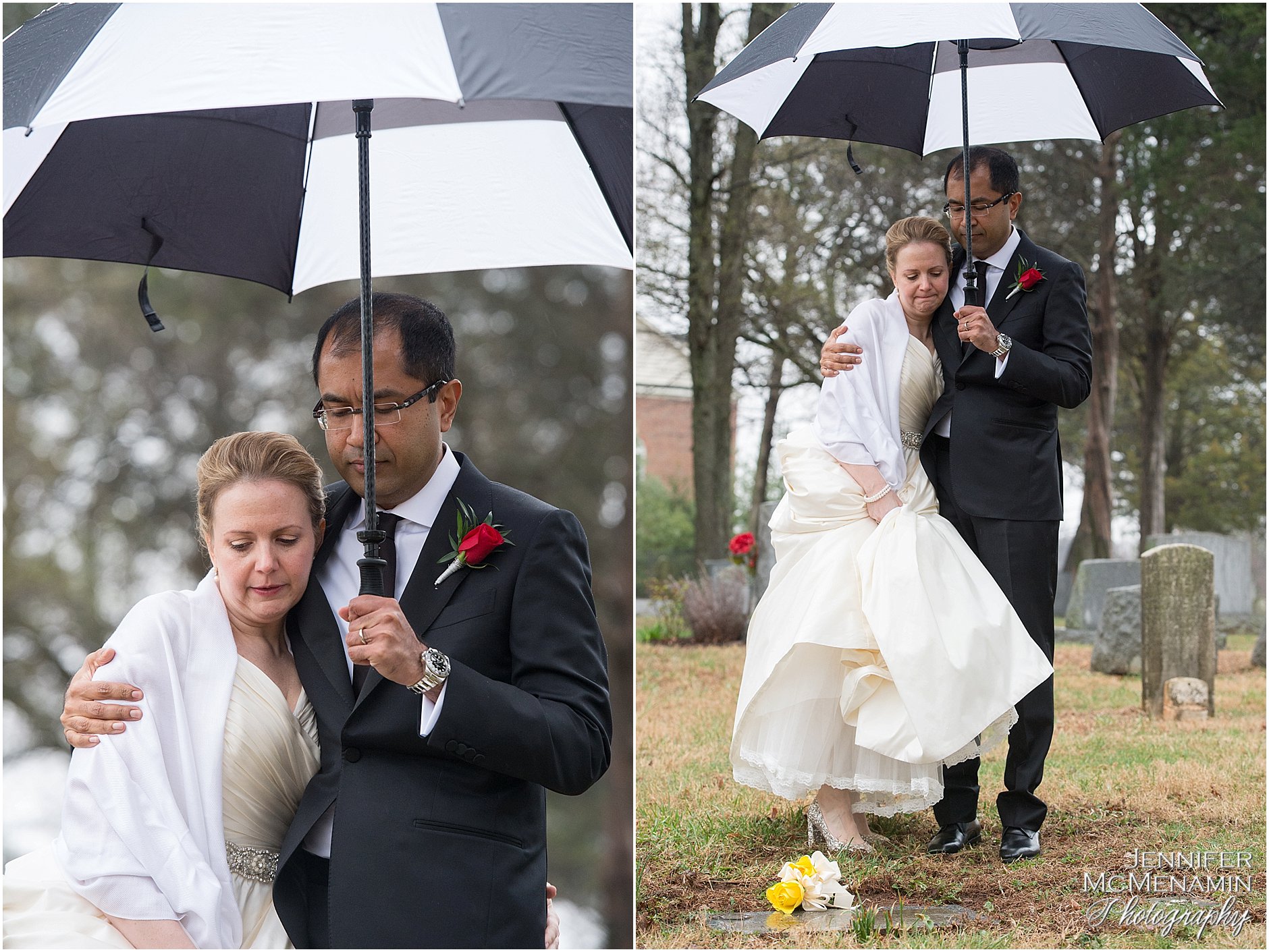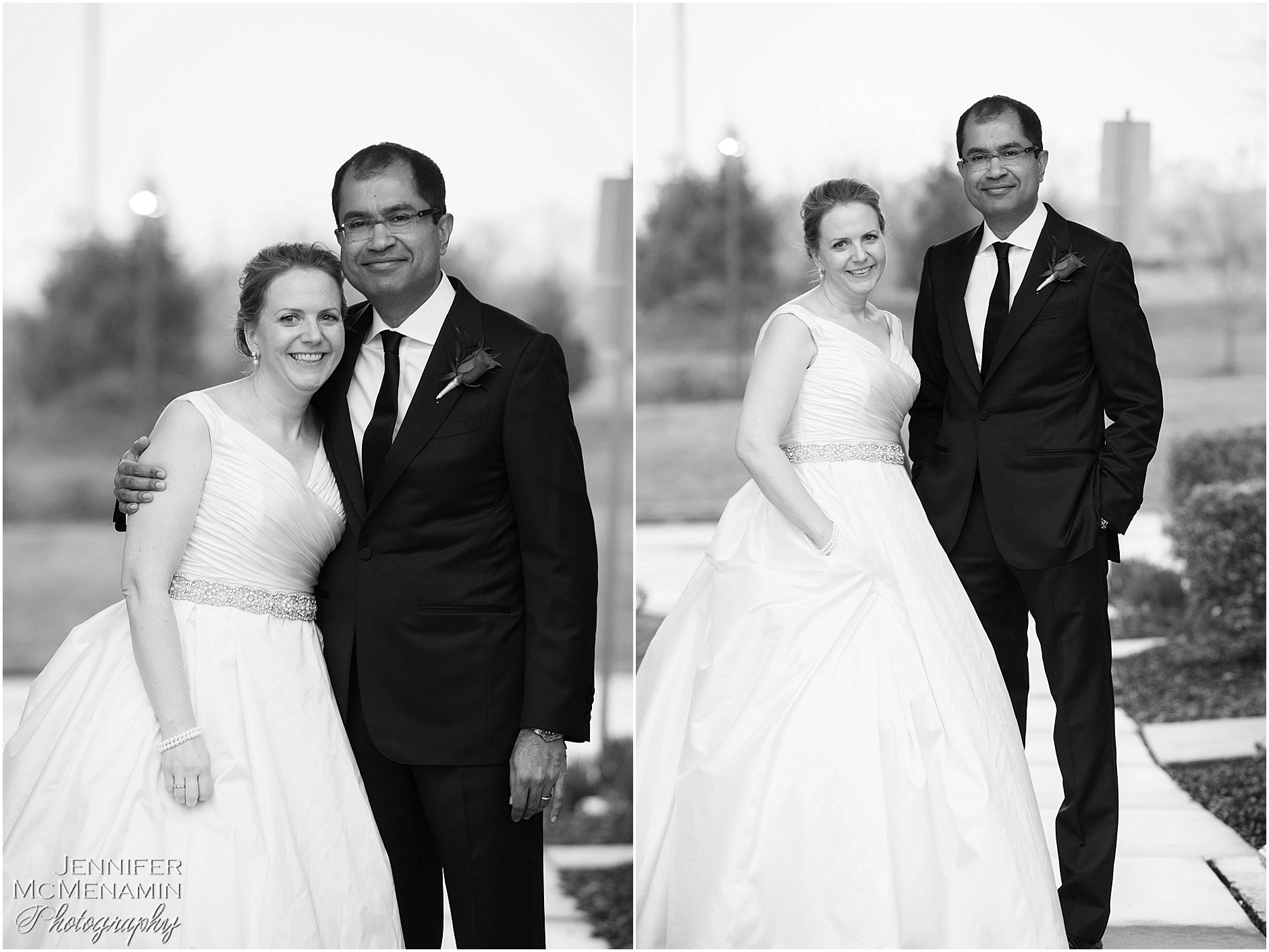 After a few quick pictures outside the church — including one that showed off Colleen's pockets, a favorite feature of her wedding gown! — we were off to the Four Seasons.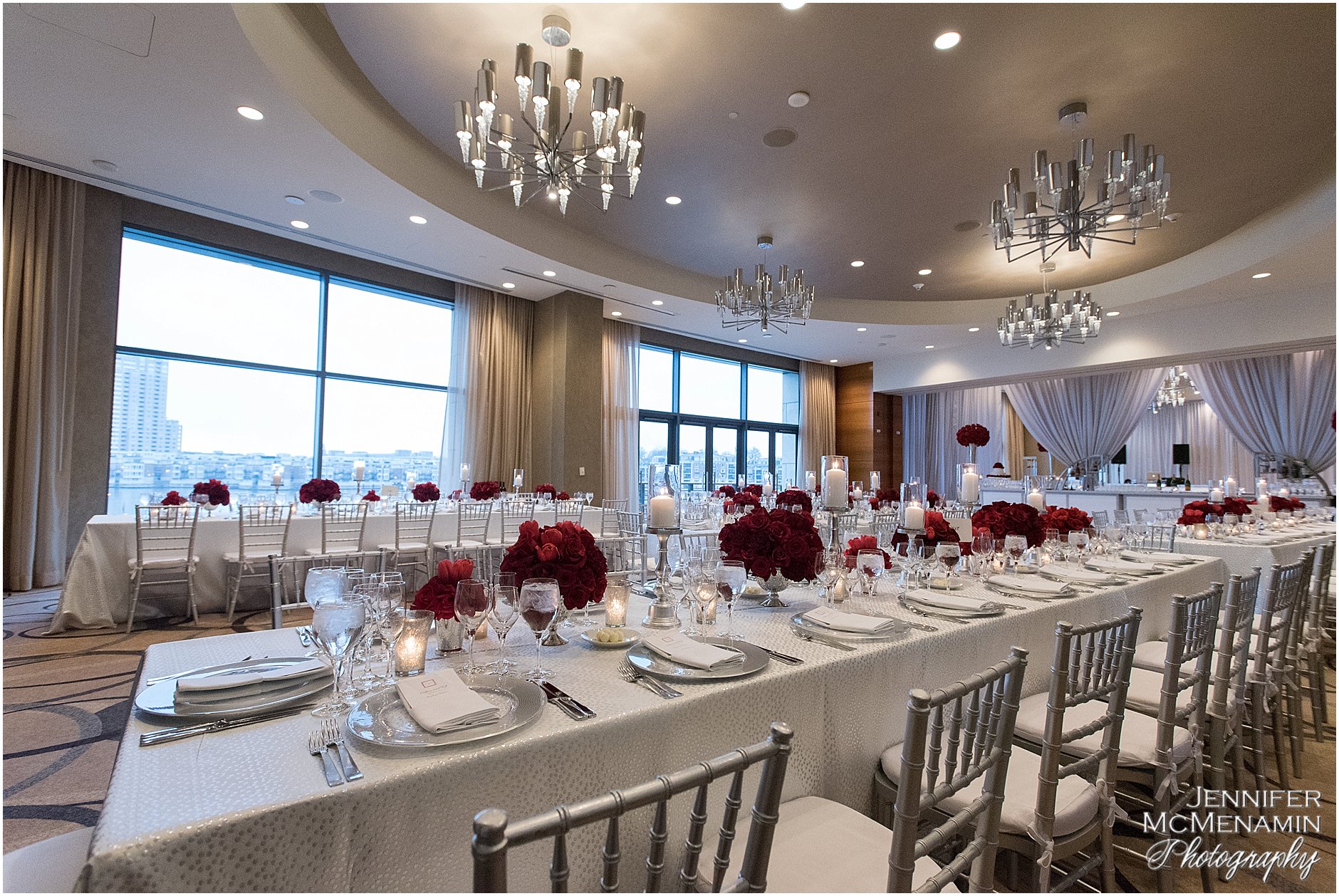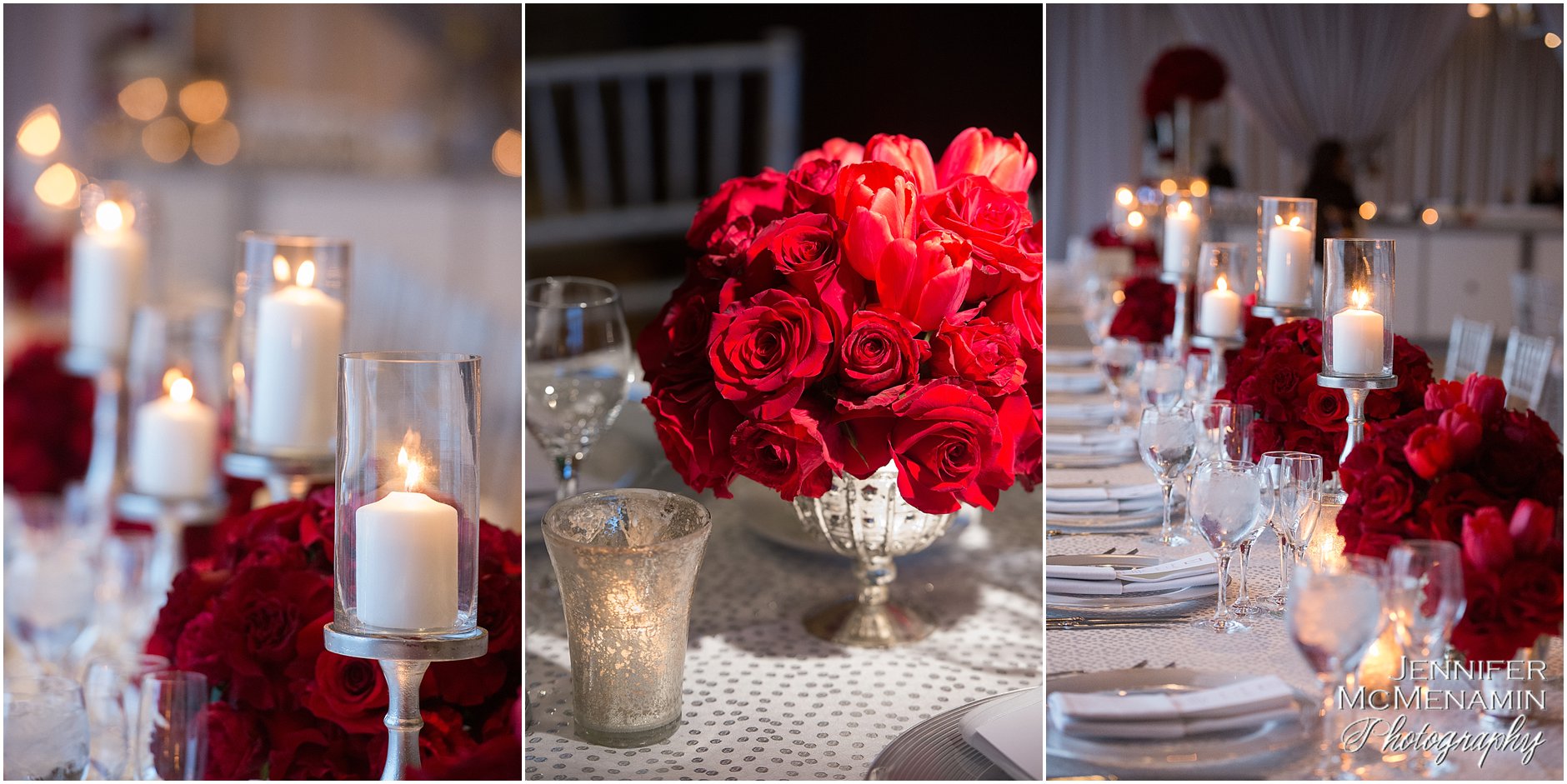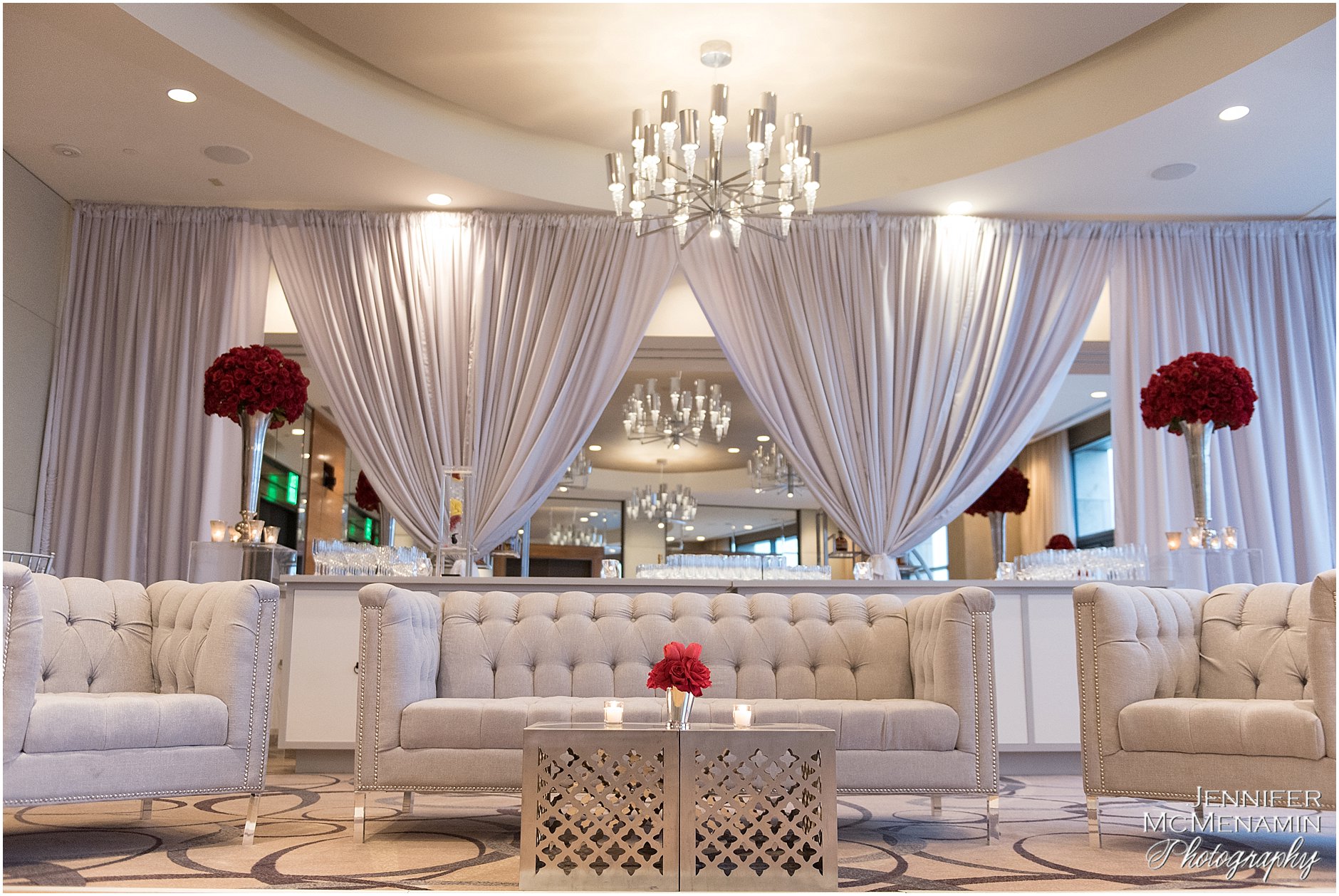 Upon seeing their finished reception room for the first time, Colleen + DJ were quite obviously thrilled with the efforts of event planner extraordinaire Lee Kendall from Elizabeth Bailey Weddings and their vendor team.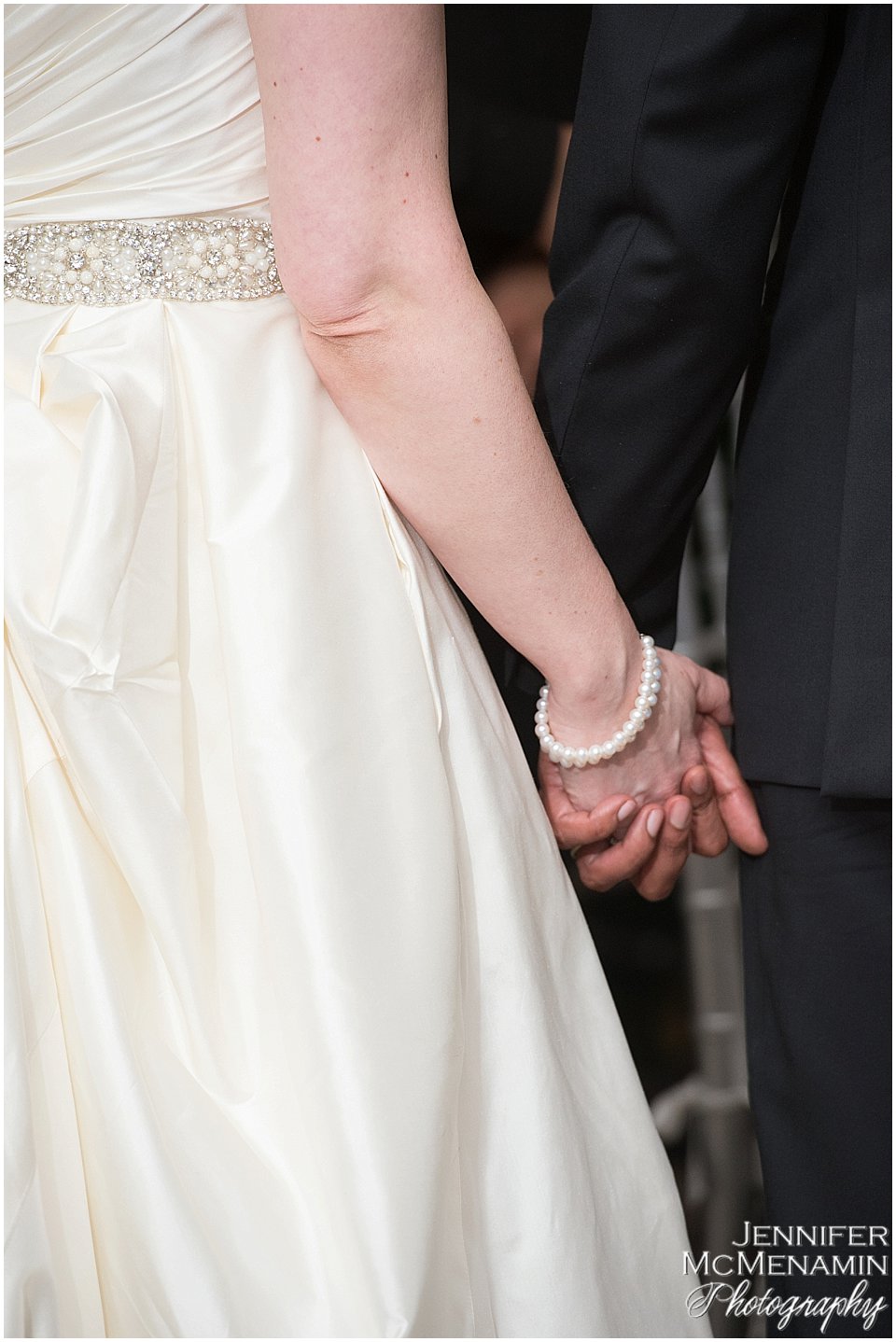 The mixologist with the mostest!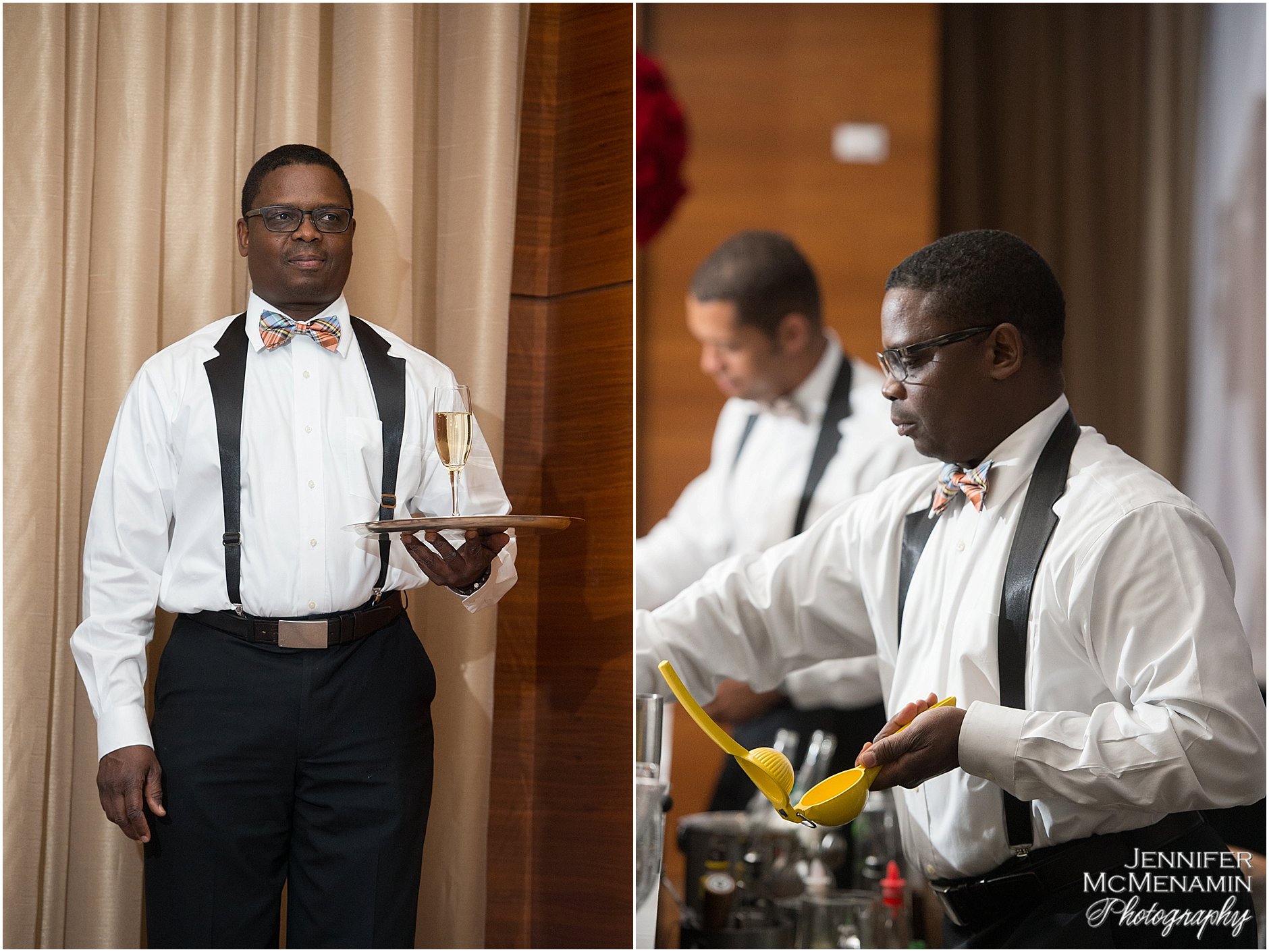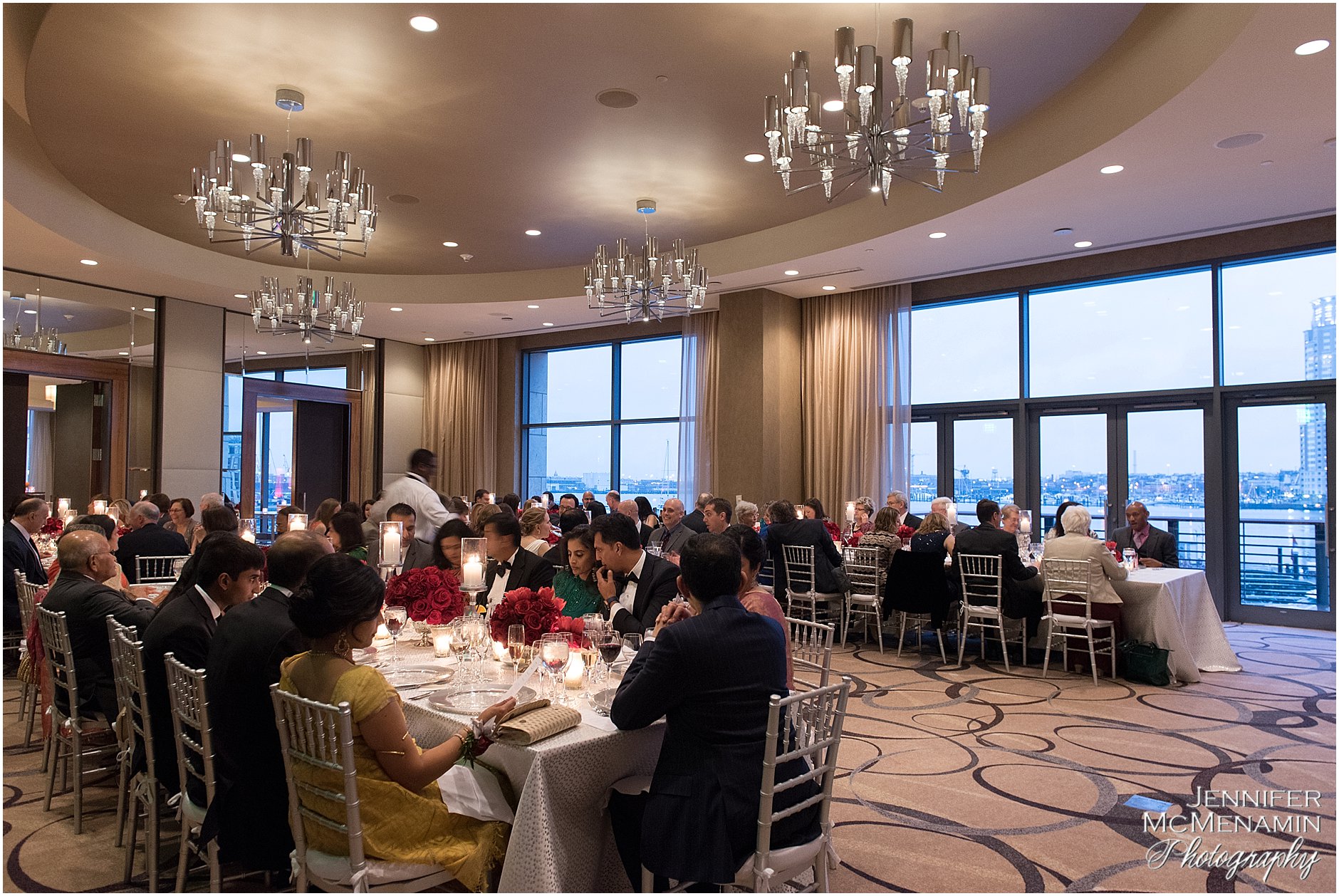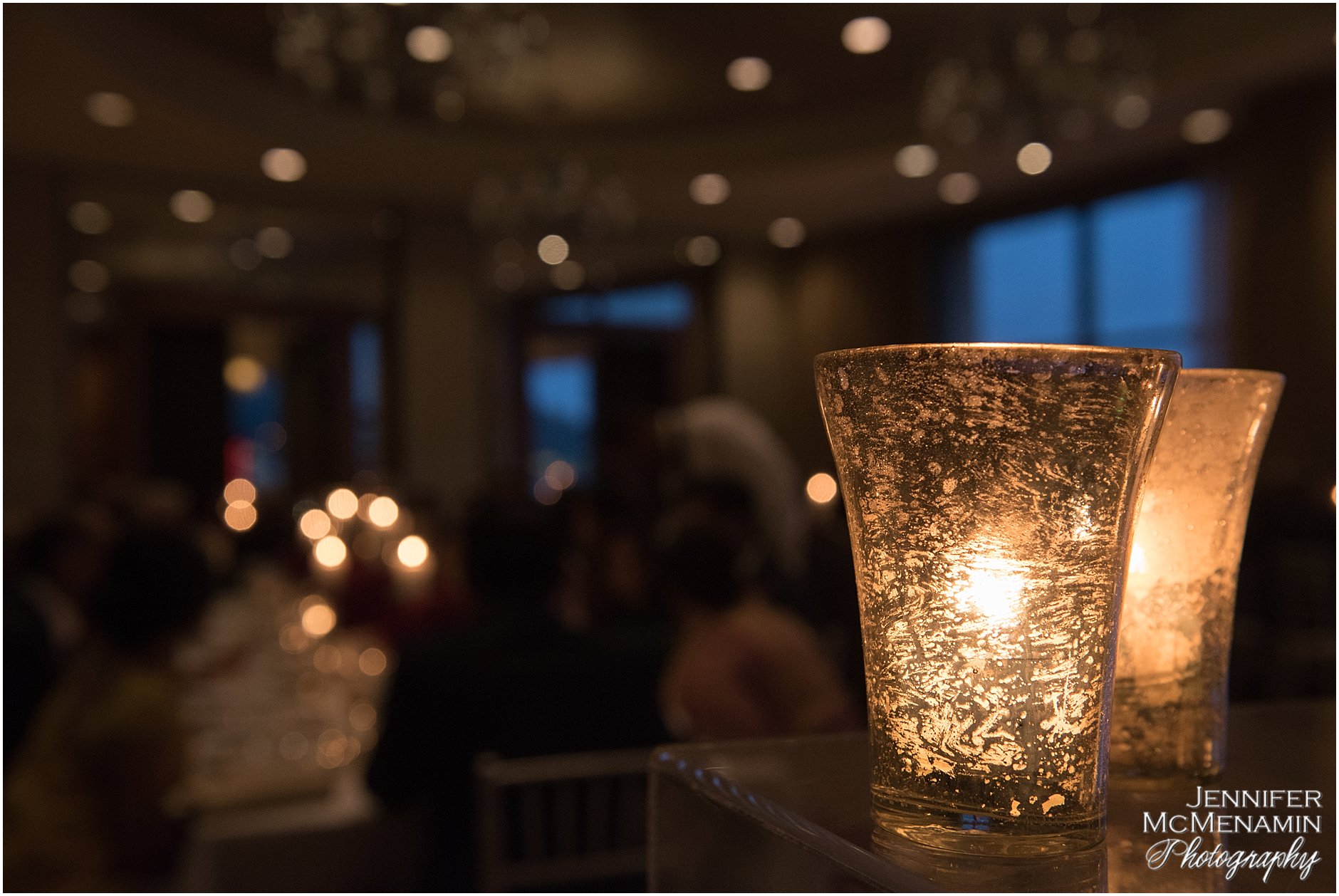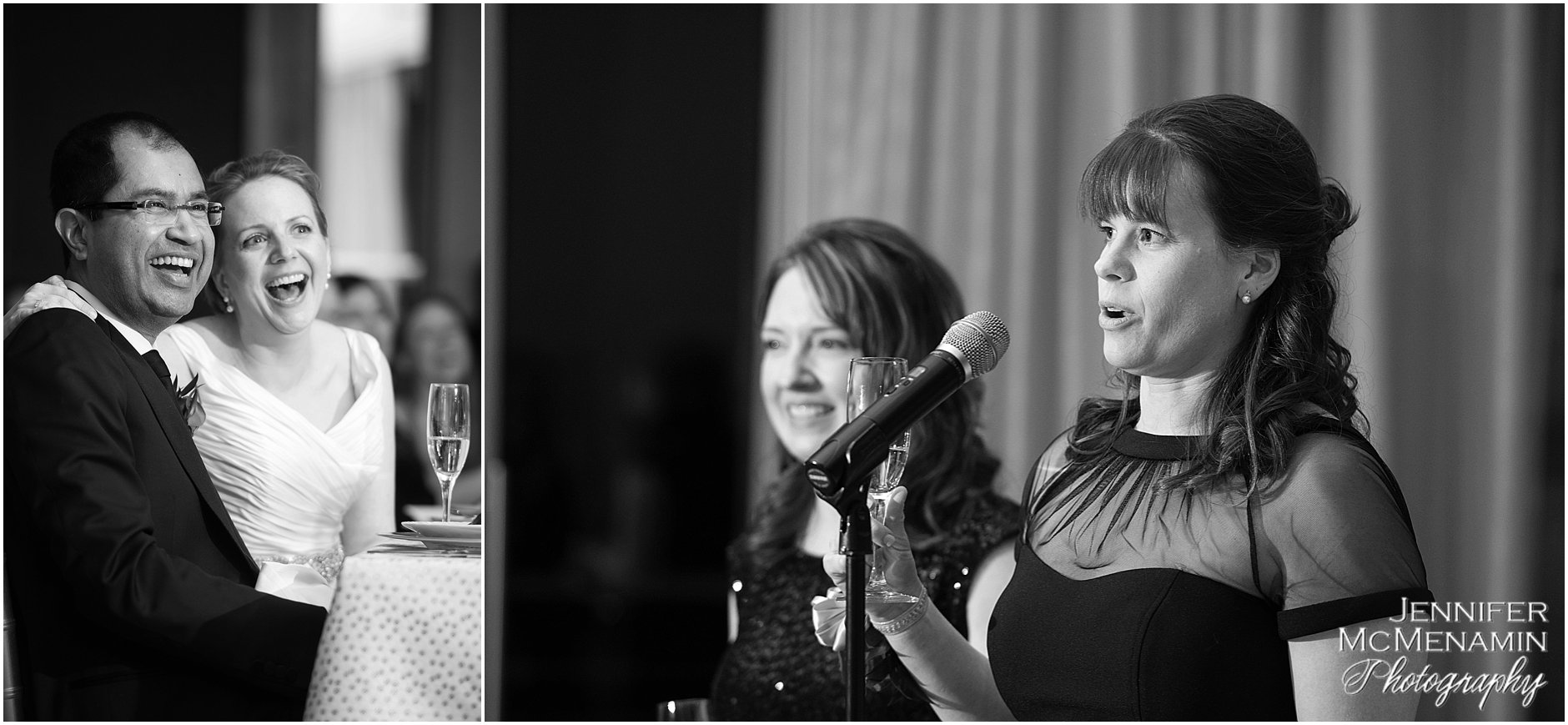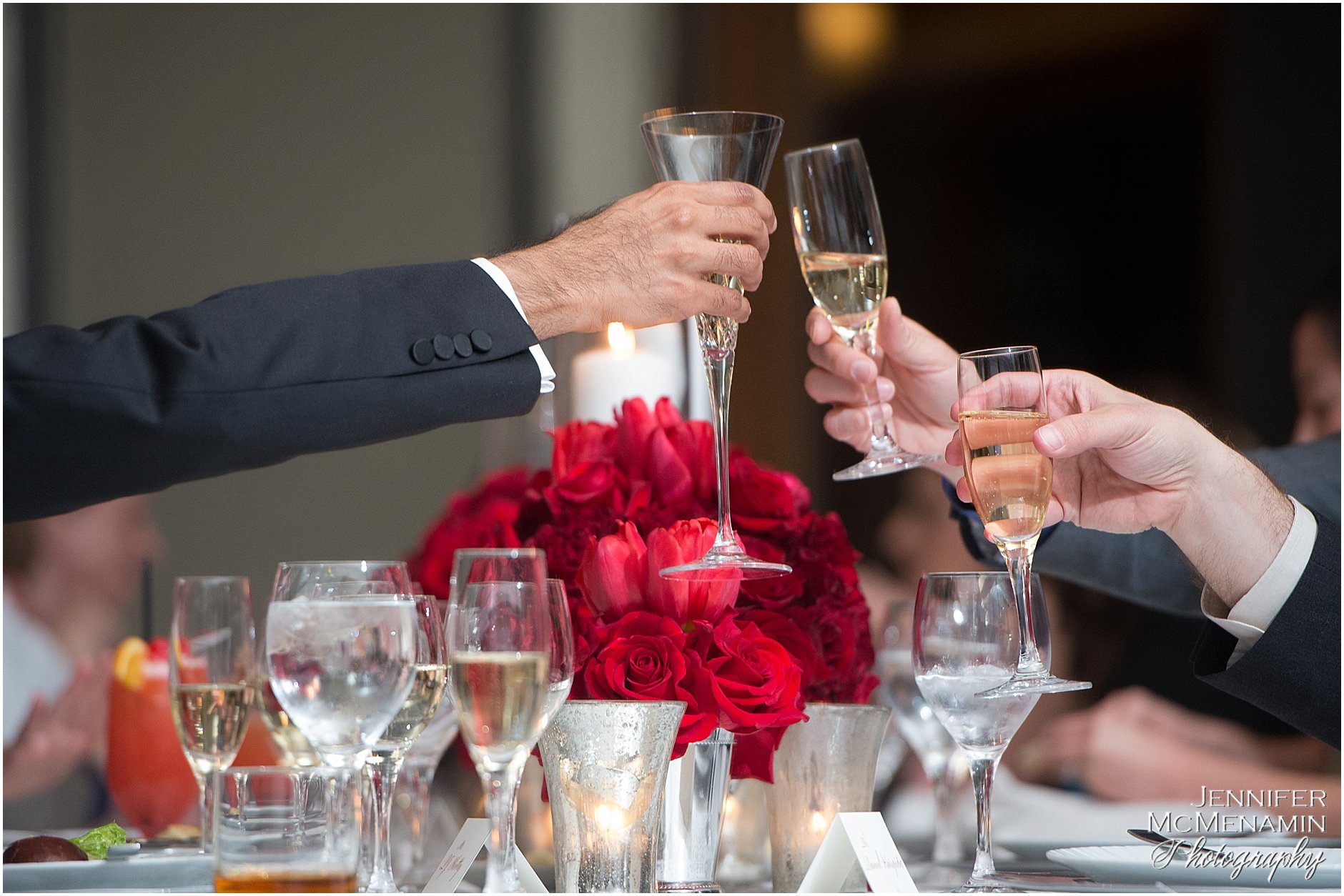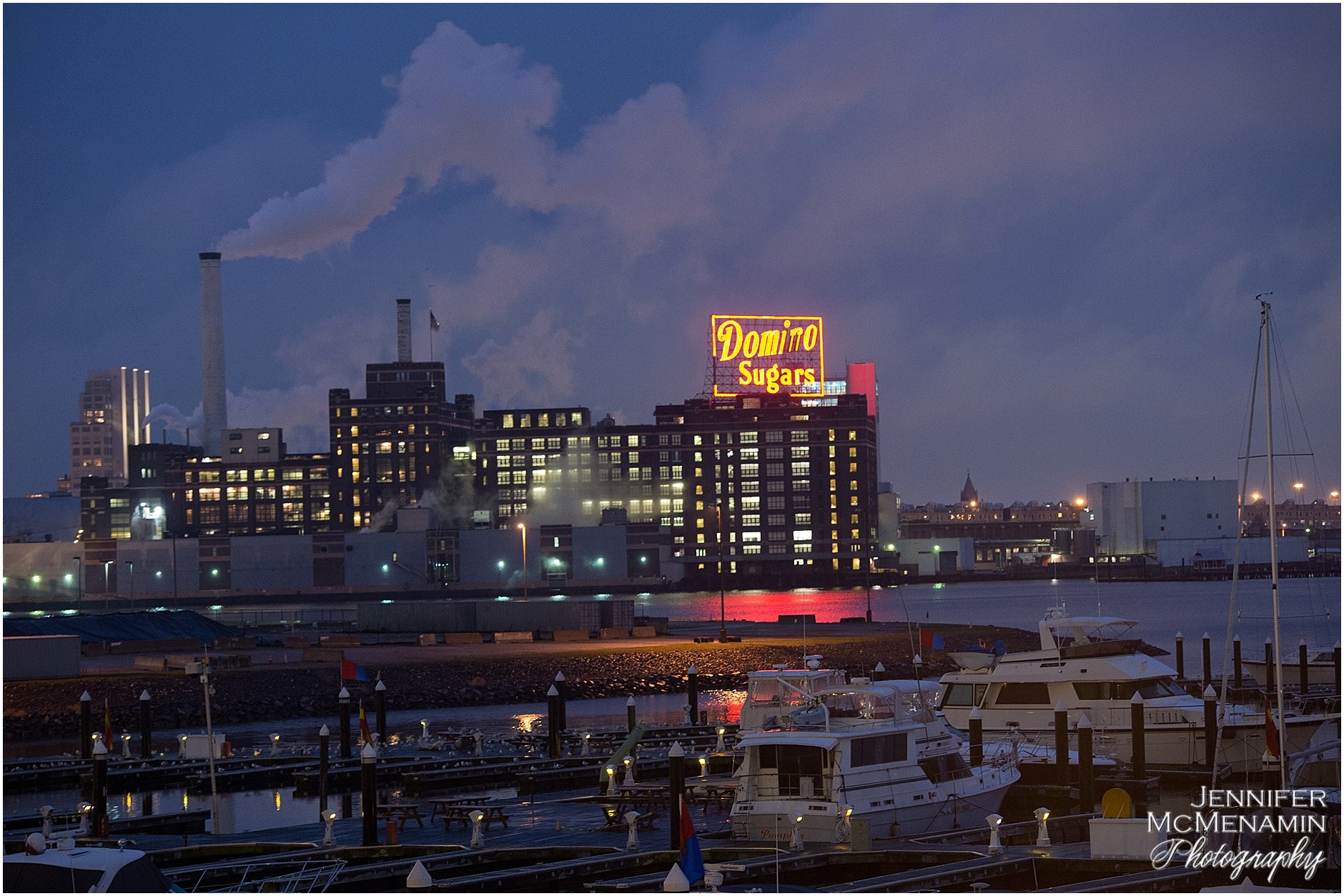 Colleen's bouquet was a work of art, from the ribbon work to the roses themselves.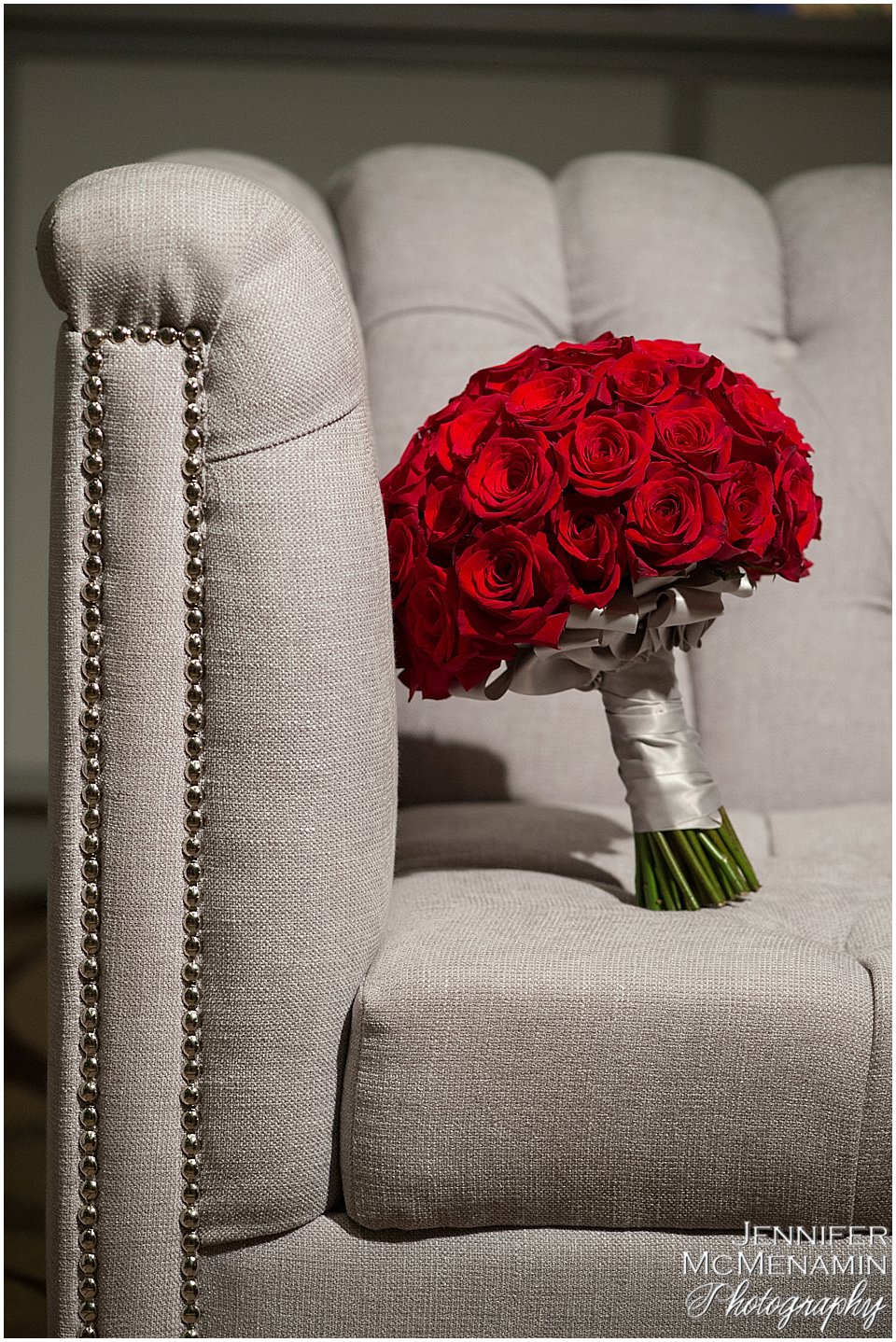 A first dance.
A father-daughter dance. 

And lots of fun and frivolity!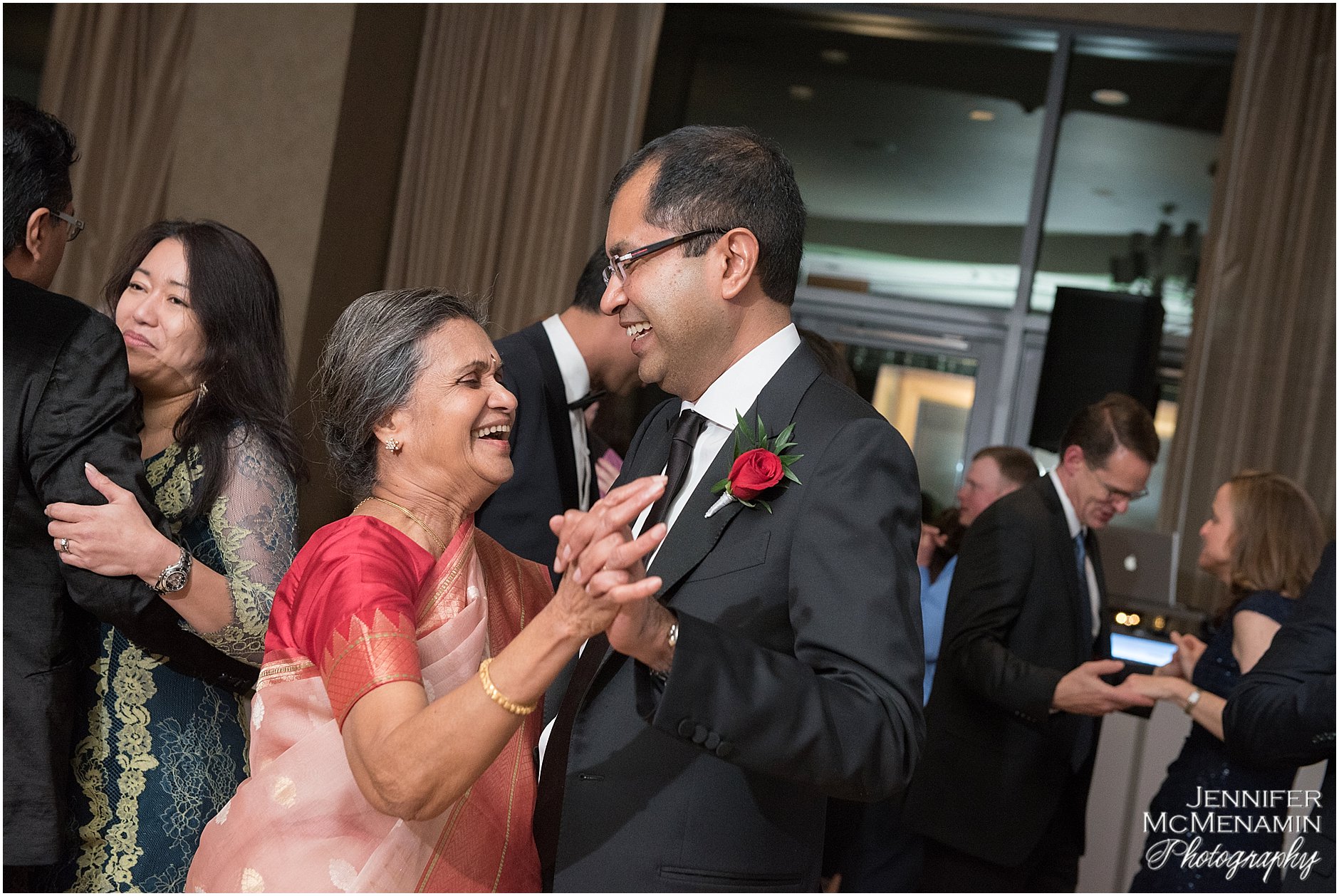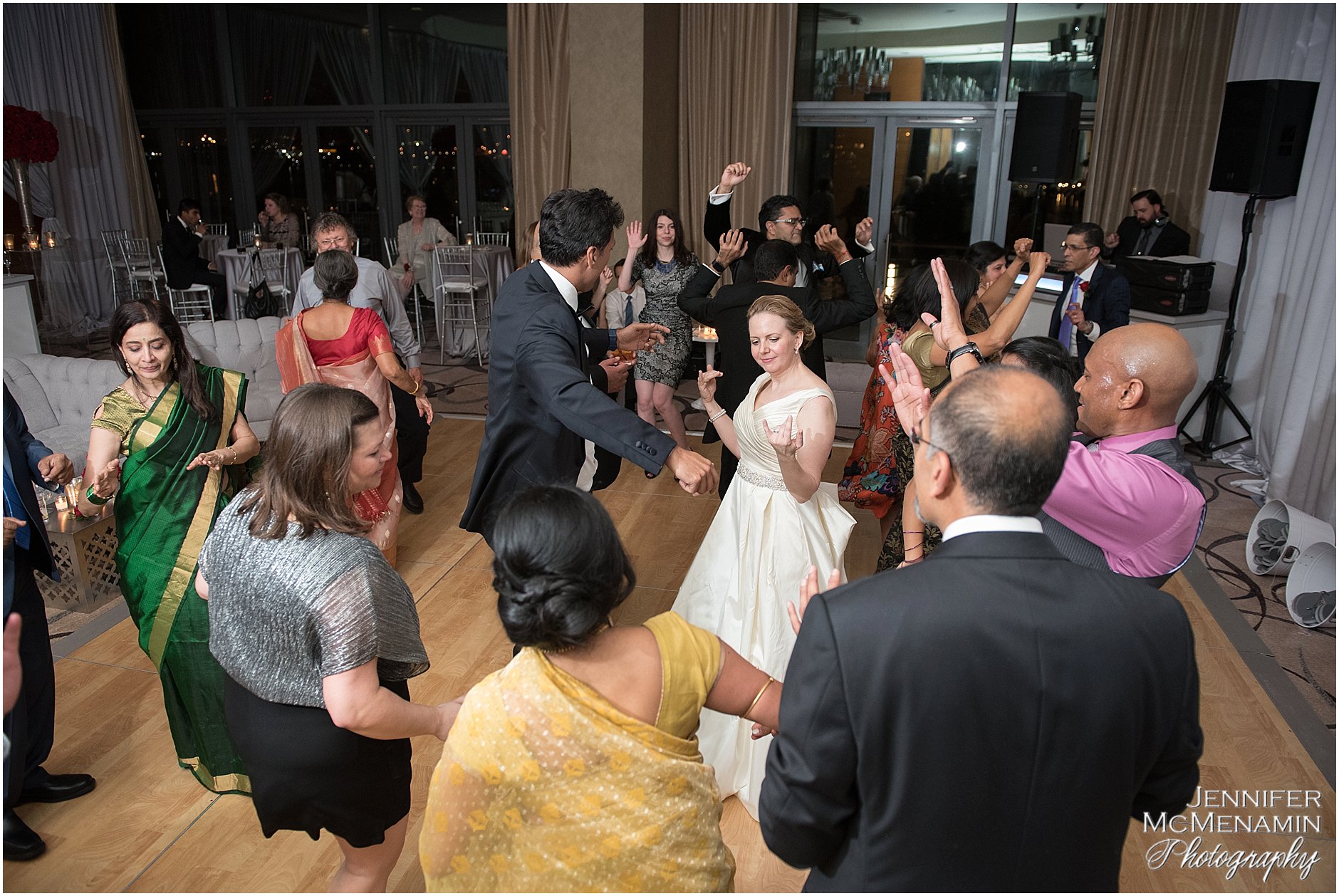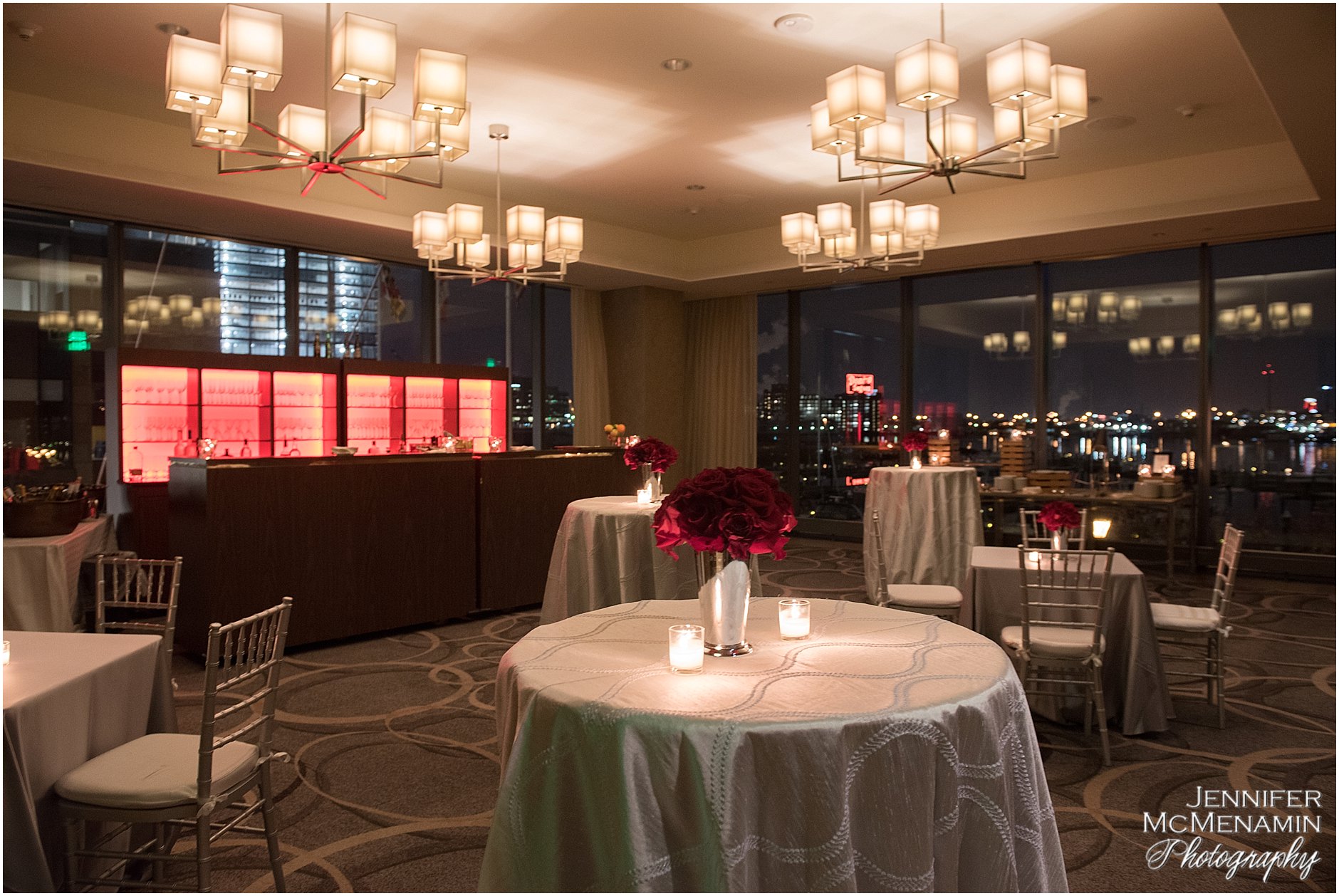 Many, many congratulations to Colleen + DJ! I could not have enjoyed our time together any more, from our first meeting and engagement session in Manhattan to the very last dance I photographed at your wedding.
Credits:
Photography: Jennifer McMenamin Photography, LLC

Ceremony: Camp Chapel United Methodist Church
Officiant: The Rev. Roderick Miller
Ceremony musicians: Organist Gary Lushbaugh

Reception & Catering: The Four Seasons Hotel Baltimore

Event coordinator: Elizabeth Bailey Weddings
Draping & custom bars: Event Pro

Rentals: Table Toppers, Gala Cloths, Party Rental Ltd. and AFR Rentals
Bridal attire: Modern Trousseau from the Modern Trousseau flagship store in NYC
Hair & Make-up: Lesley Mahla

Hair: Haute Blow Dry Bar
Bride's assistant: Clemencia M. Snell
Groom's attire: Zegna tuxedo from Barneys New York

Florist: Blue Vanda Designs
Cake: Graul's

Videographer: Dolce Studio Films
Transportation: Extraordinar Limo

Invitations: The Pleasure of Your Company
DJ: Evan Reitmeyer