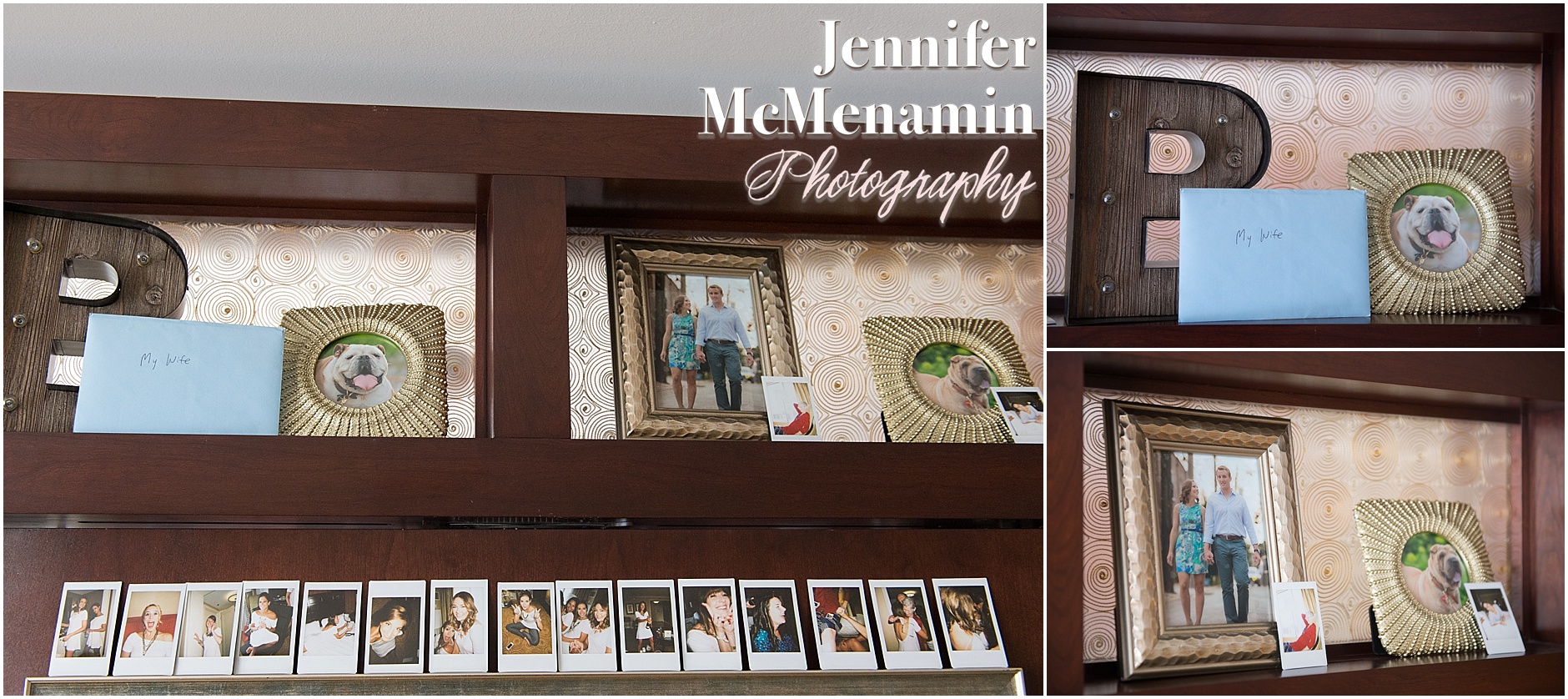 I started the day at the Baltimore Marriott Waterfront, where Marielle and her most-favorite women were preparing for the big day.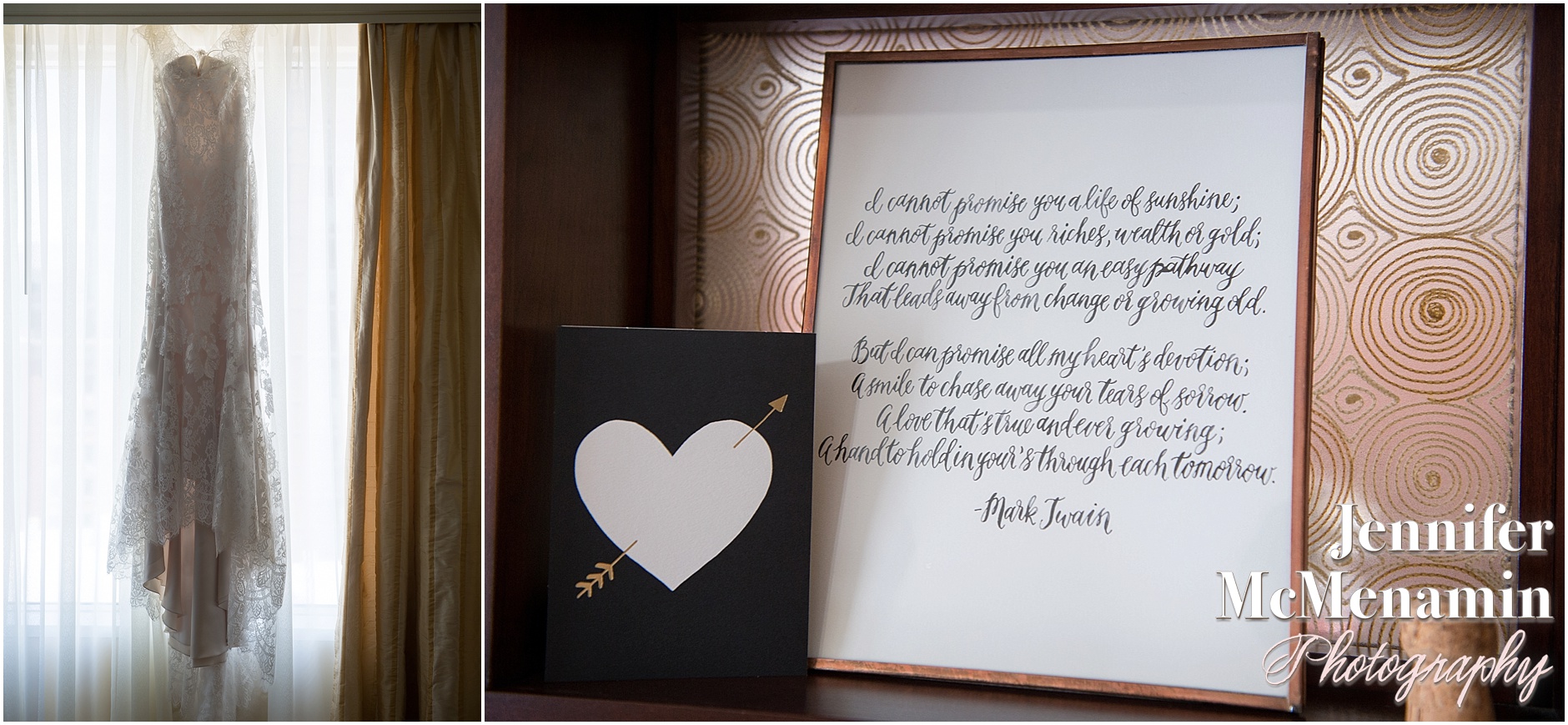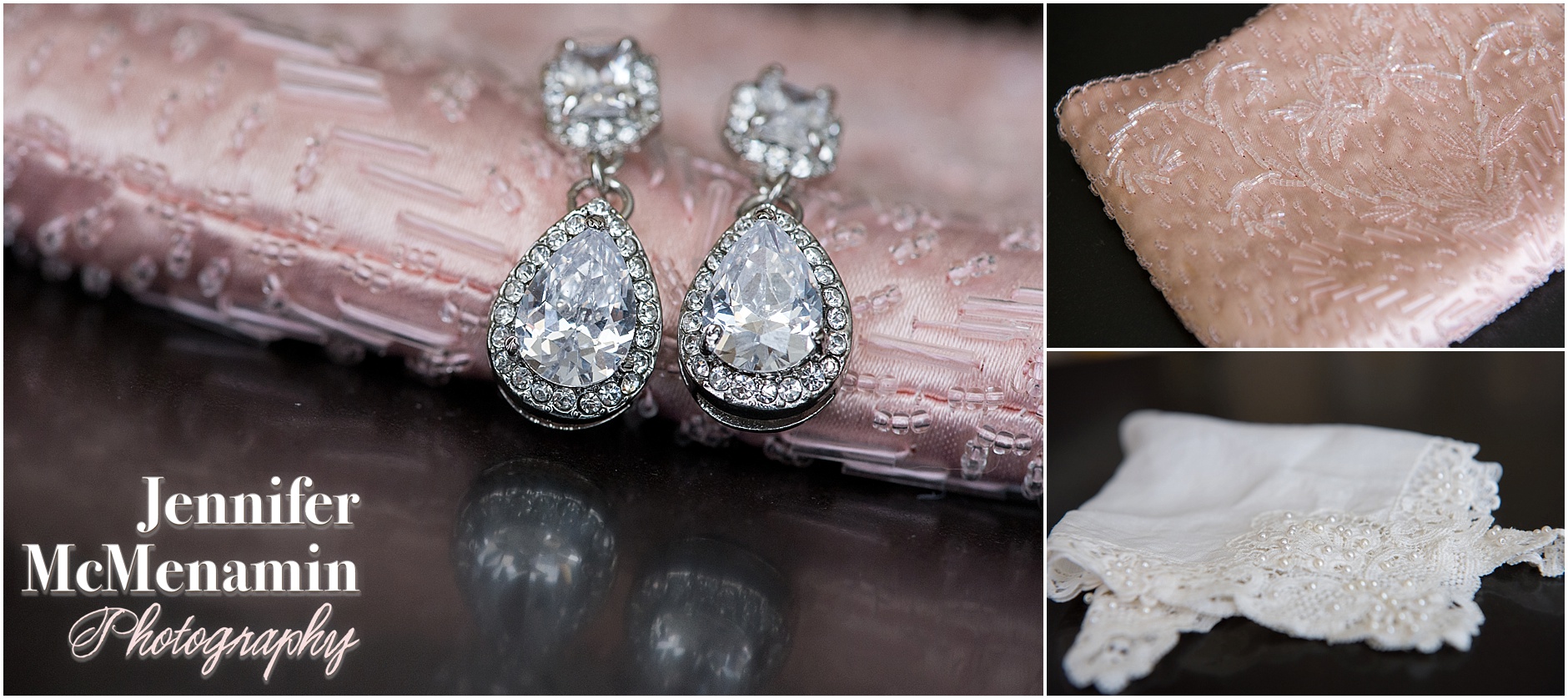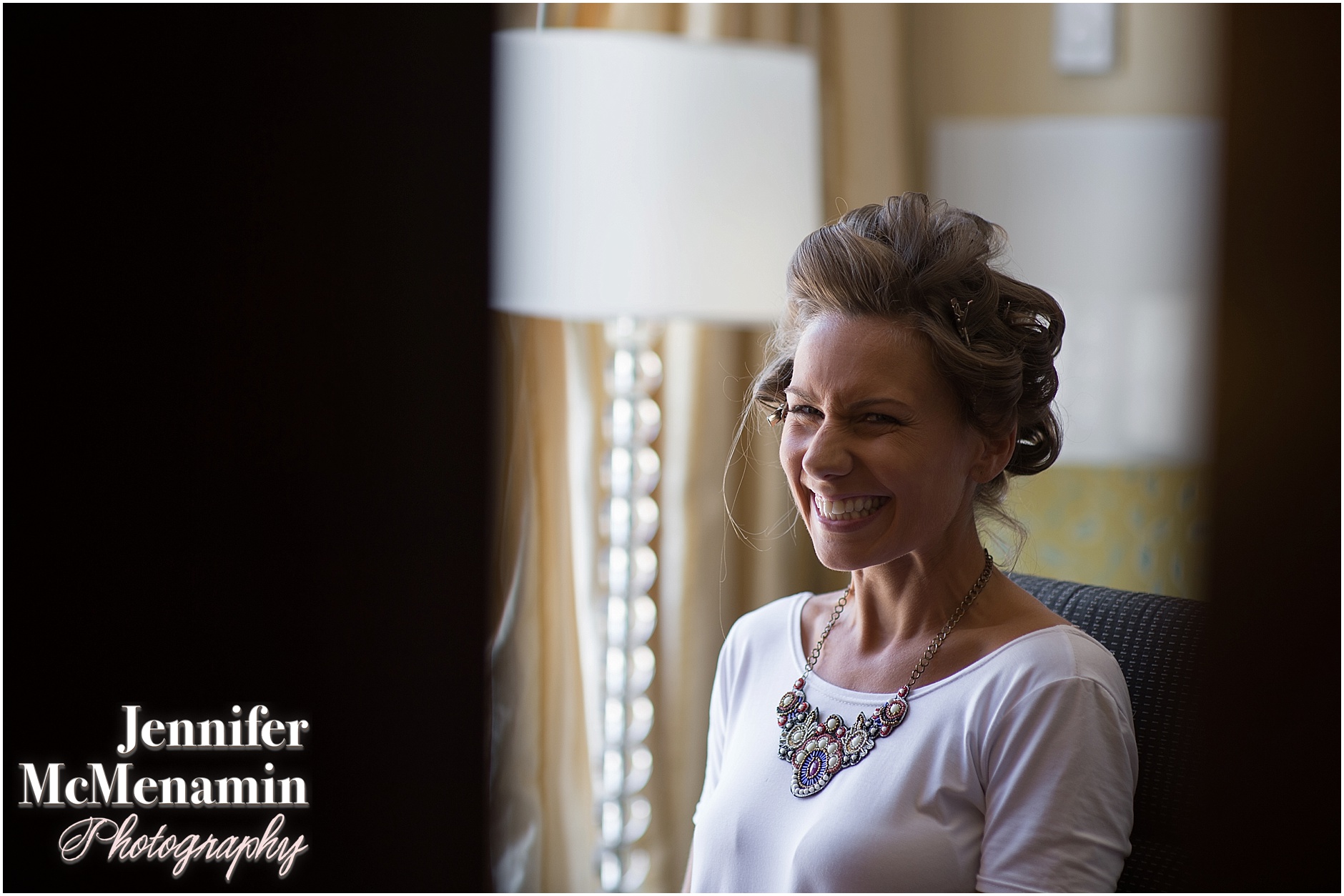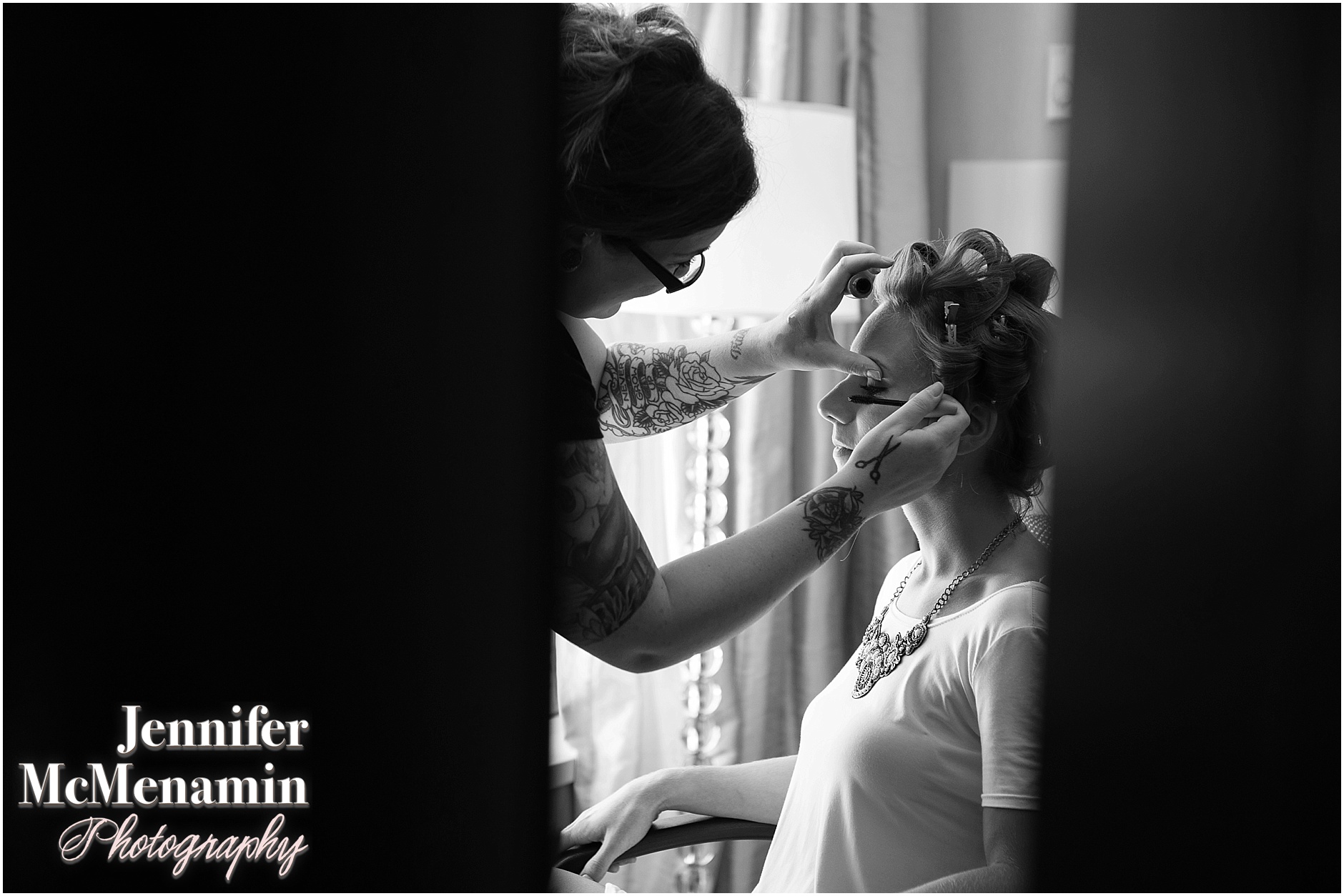 Now this is the reaction of a bride who is truly wowed by her makeup!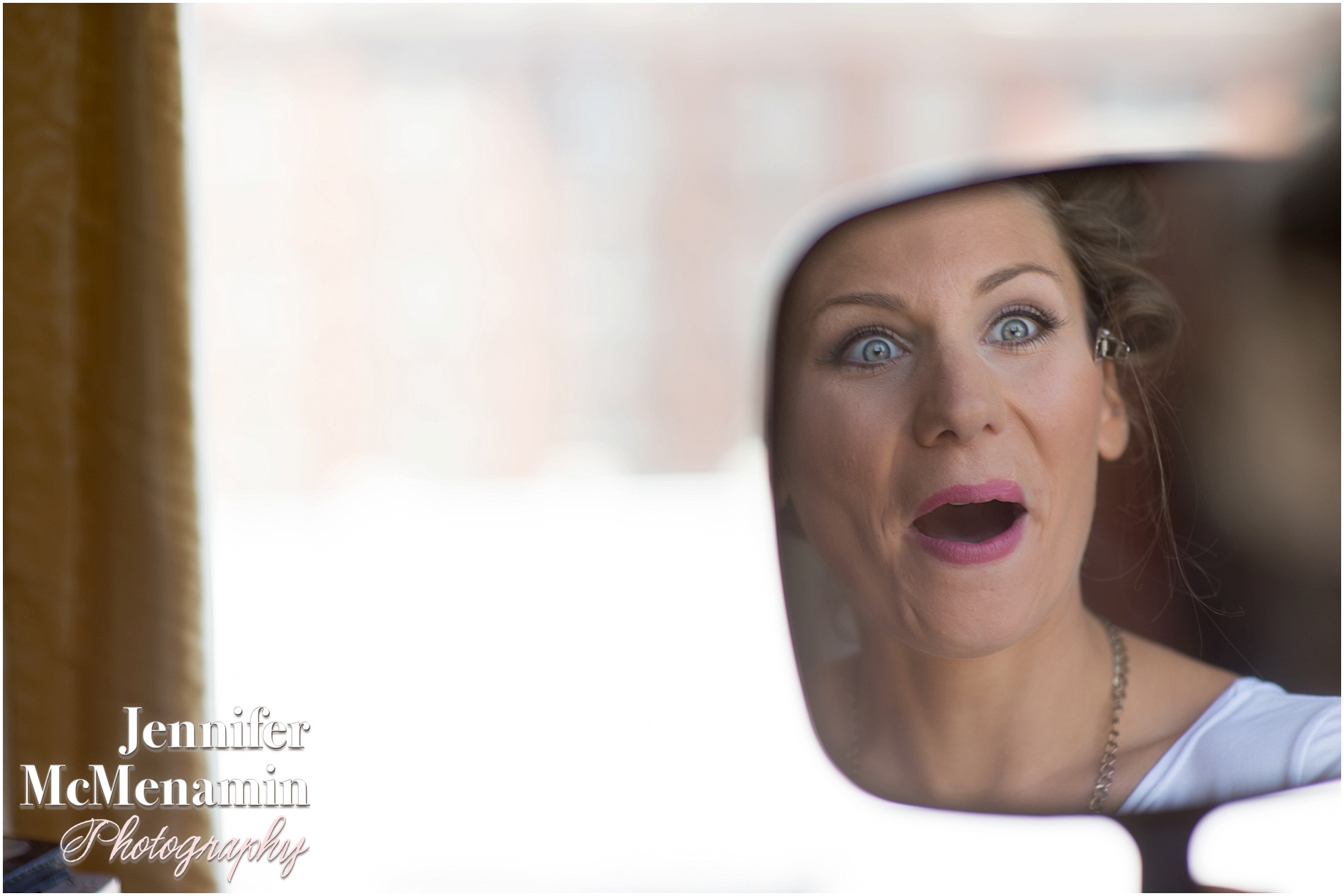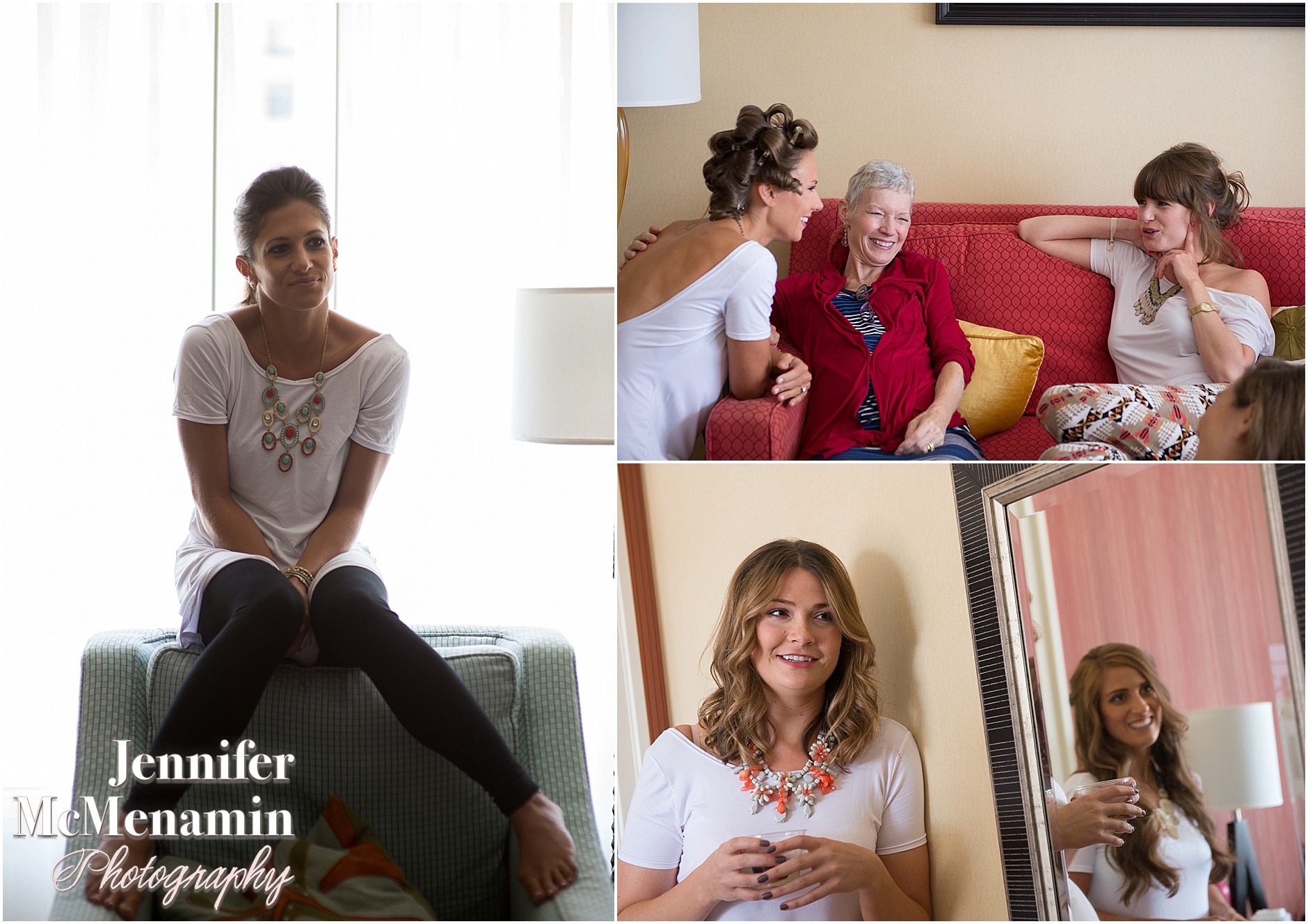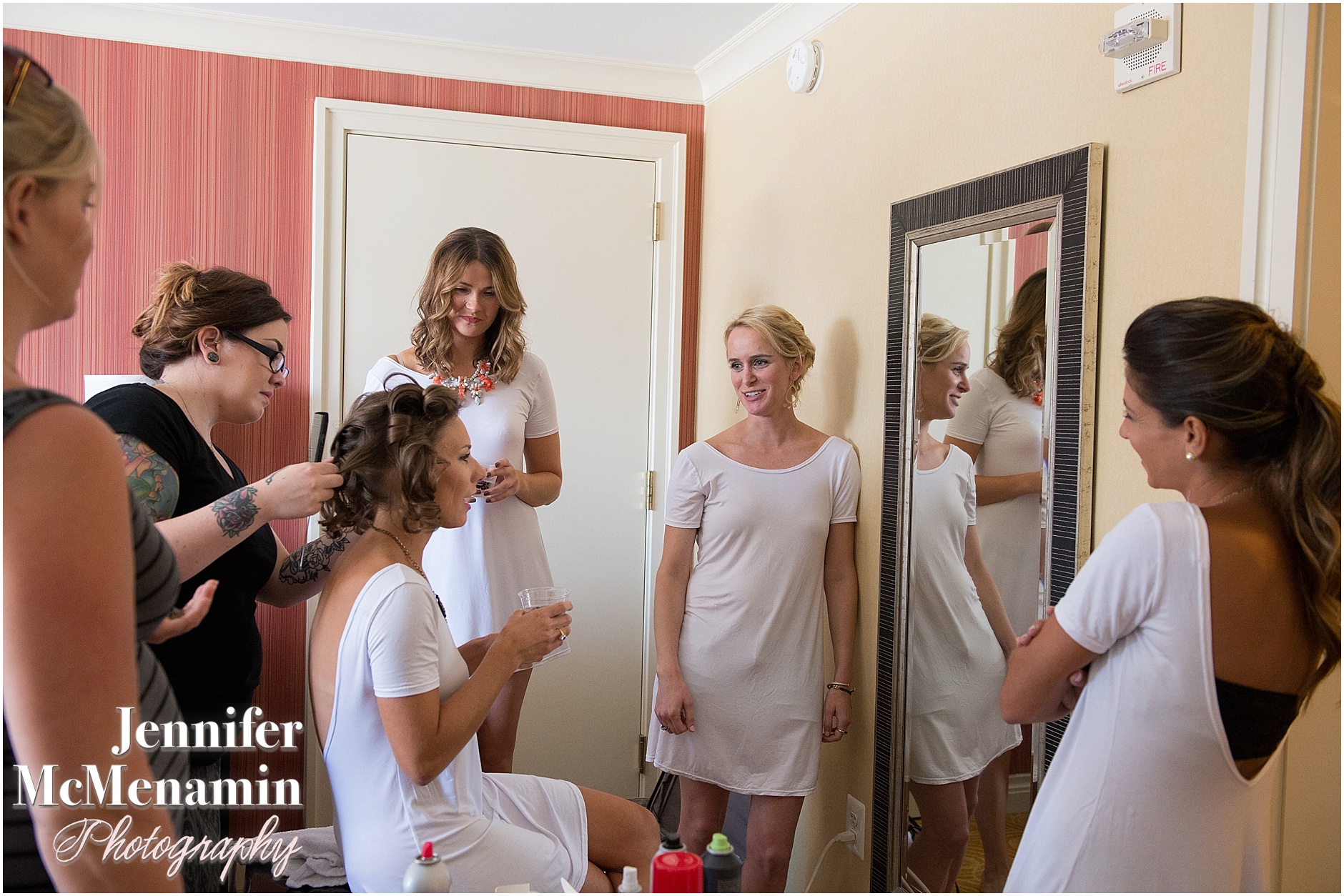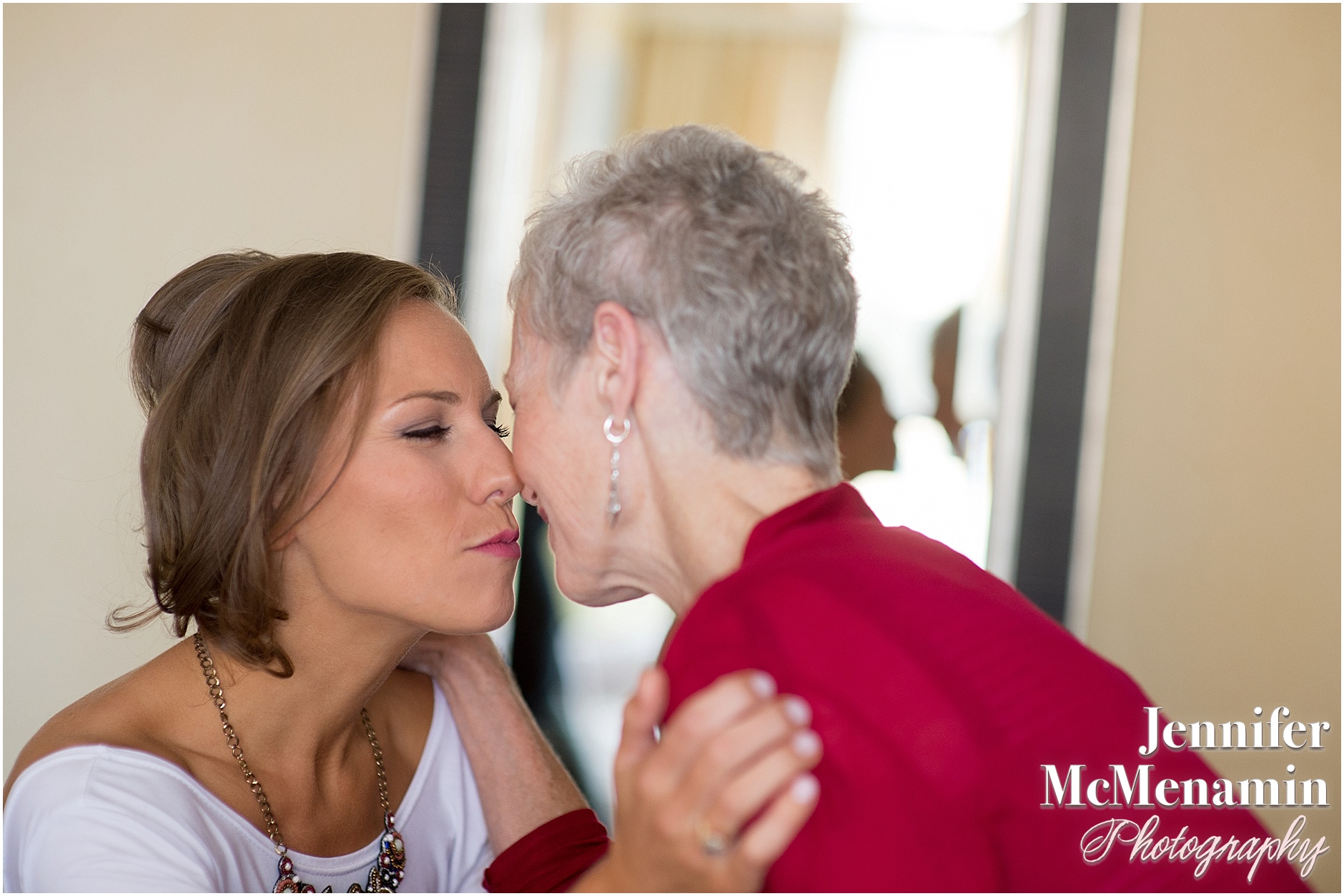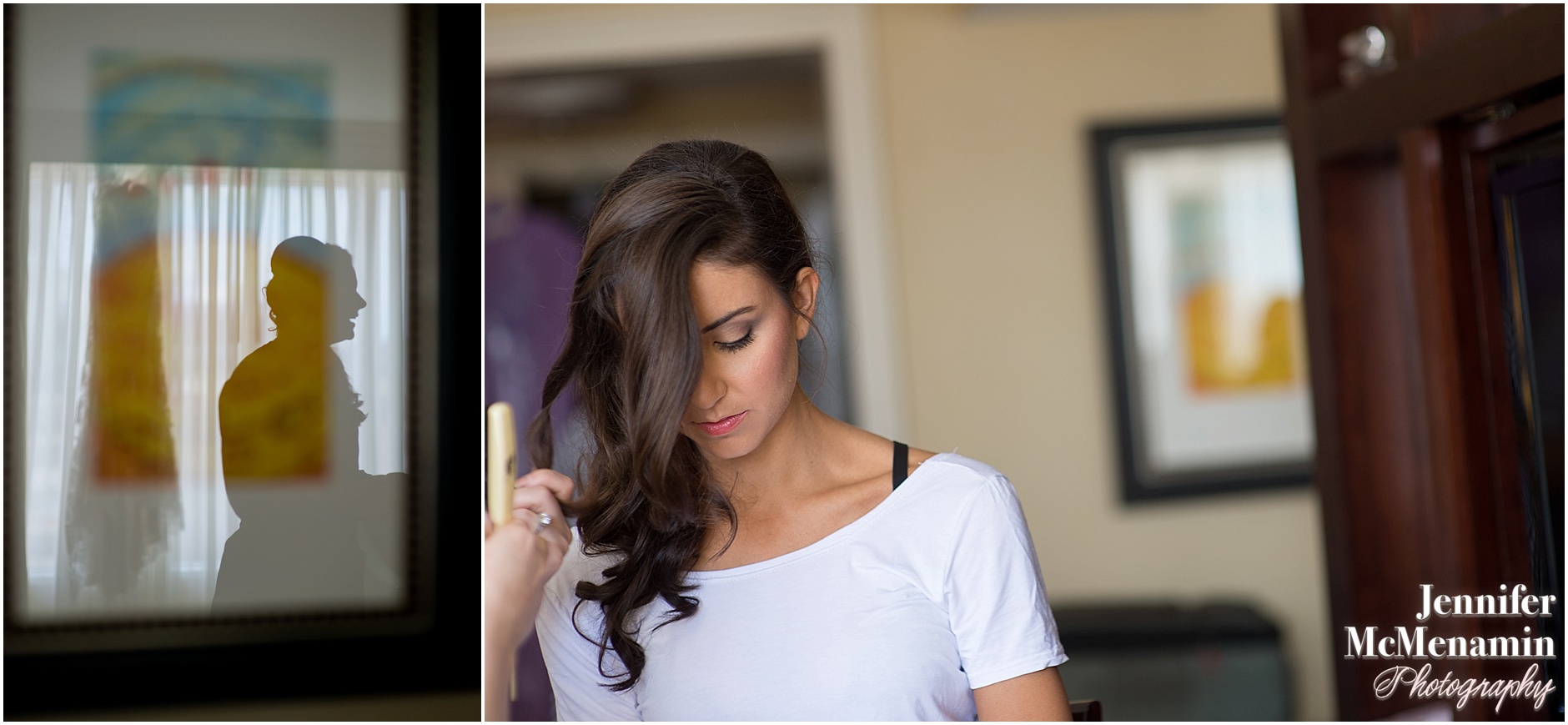 Marielle is incredibly expressive and oh-so-fun to photograph!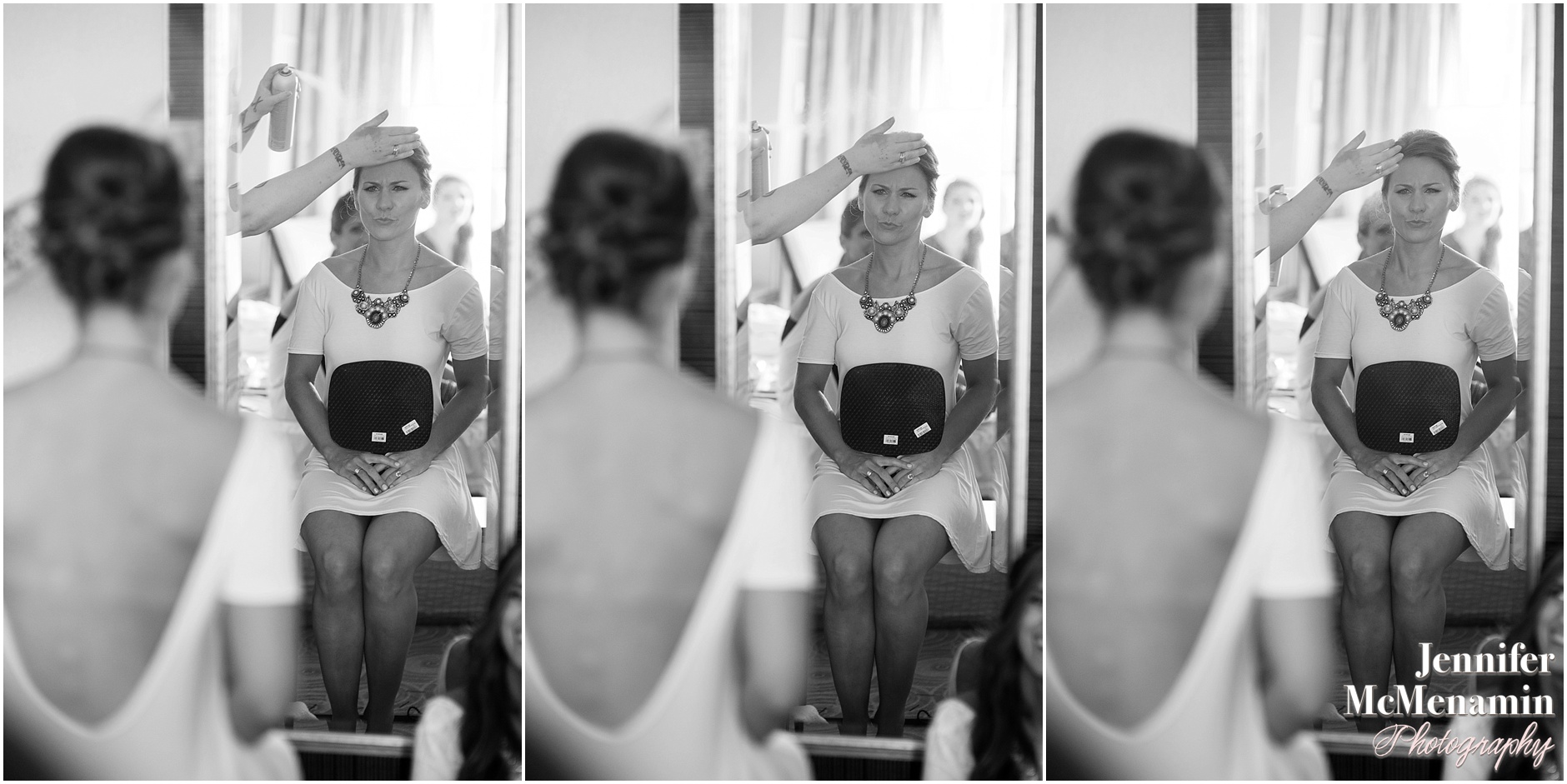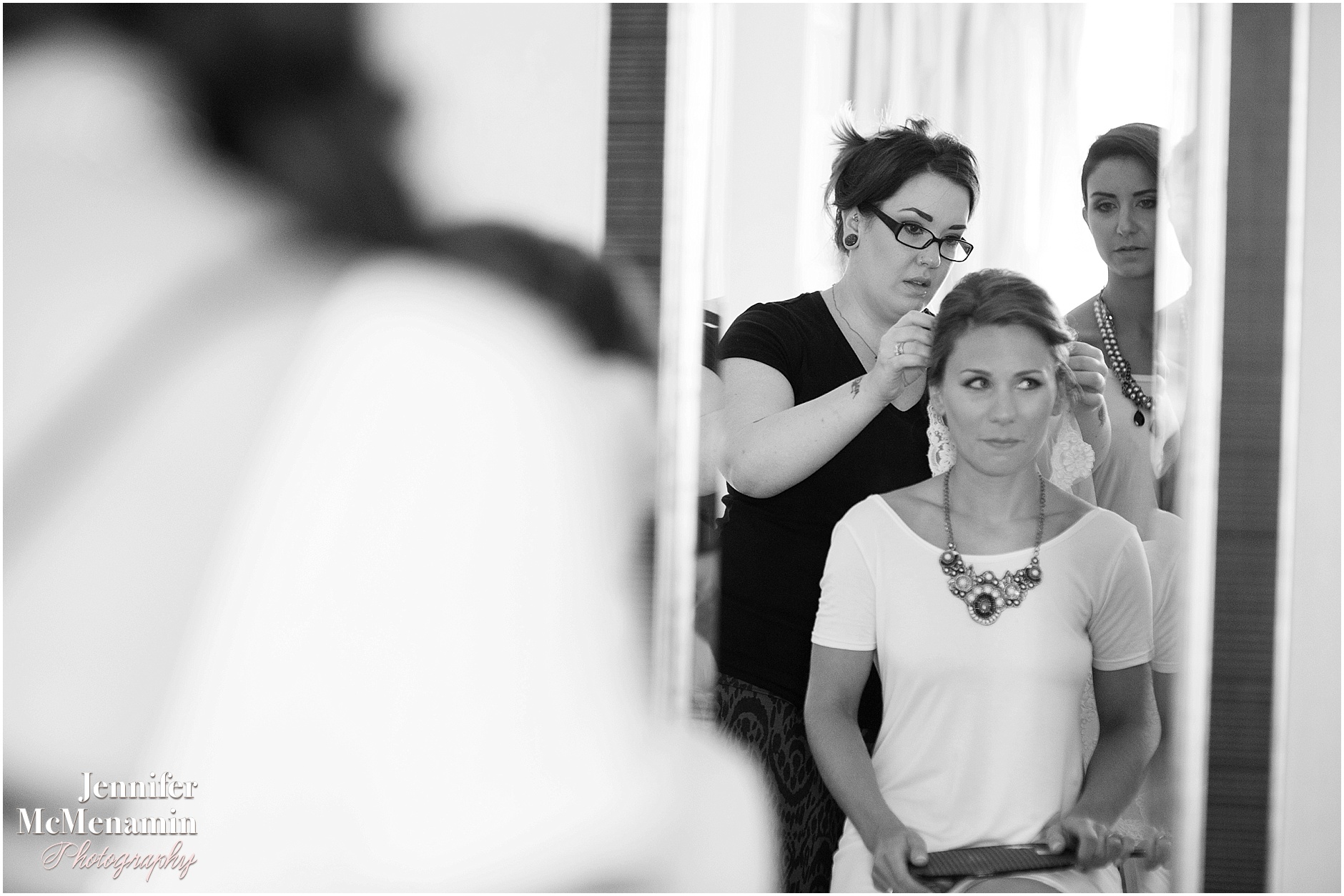 Meanwhile, over at the couple's home, my wonderful assistant, Lindsay, photographed Josh, the couple's beloved pups and the groom's friends as they prepared for the wedding.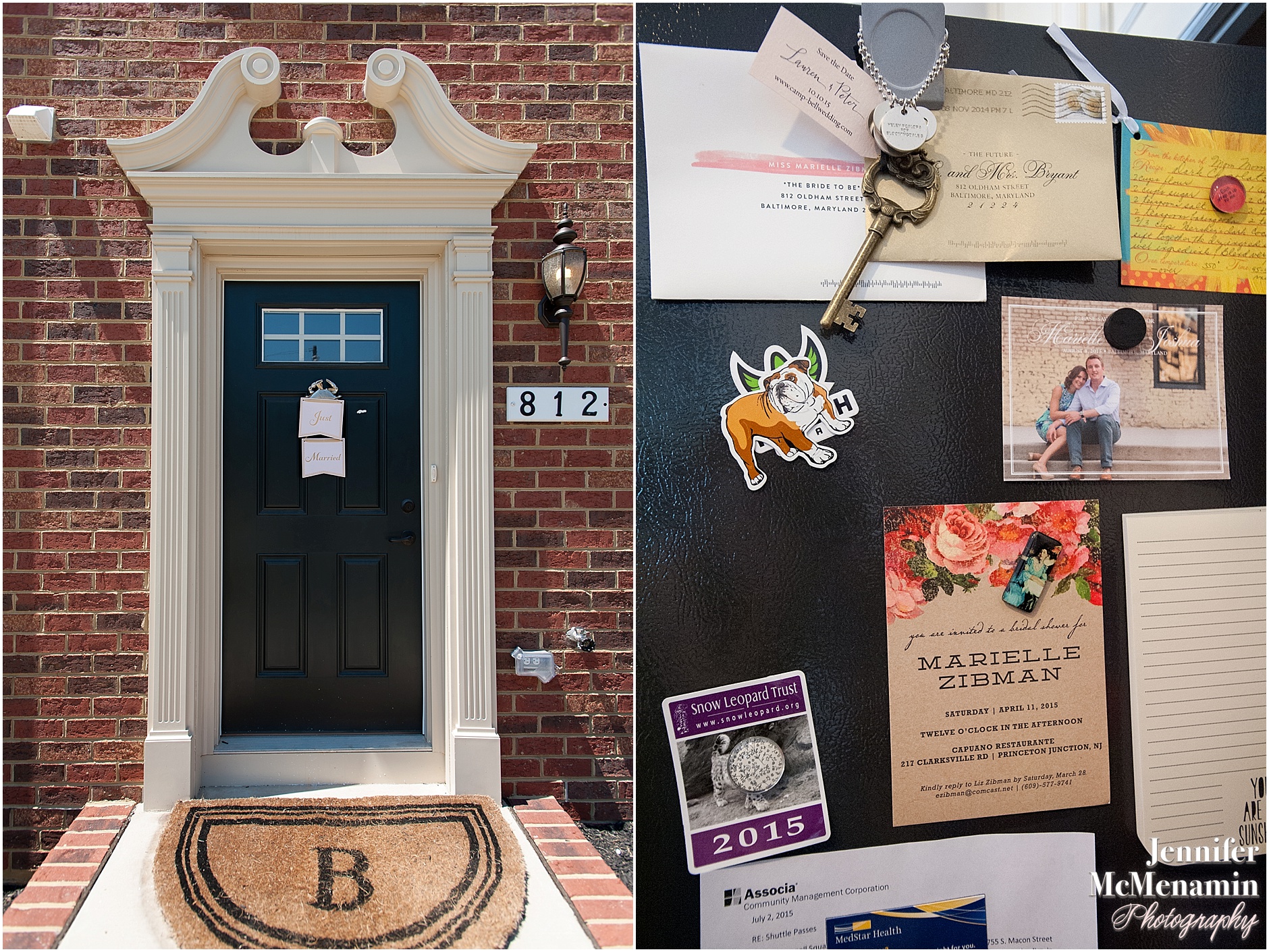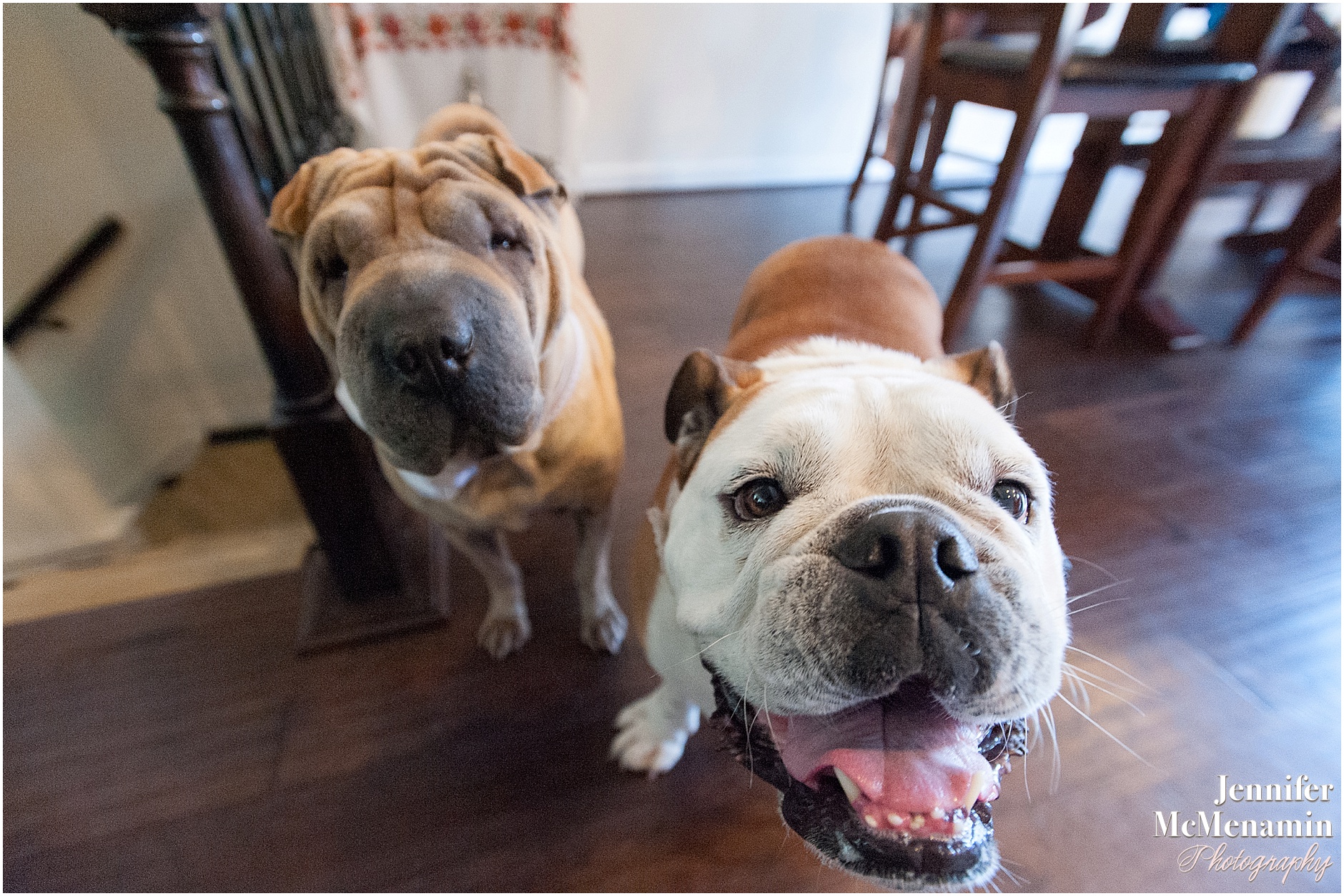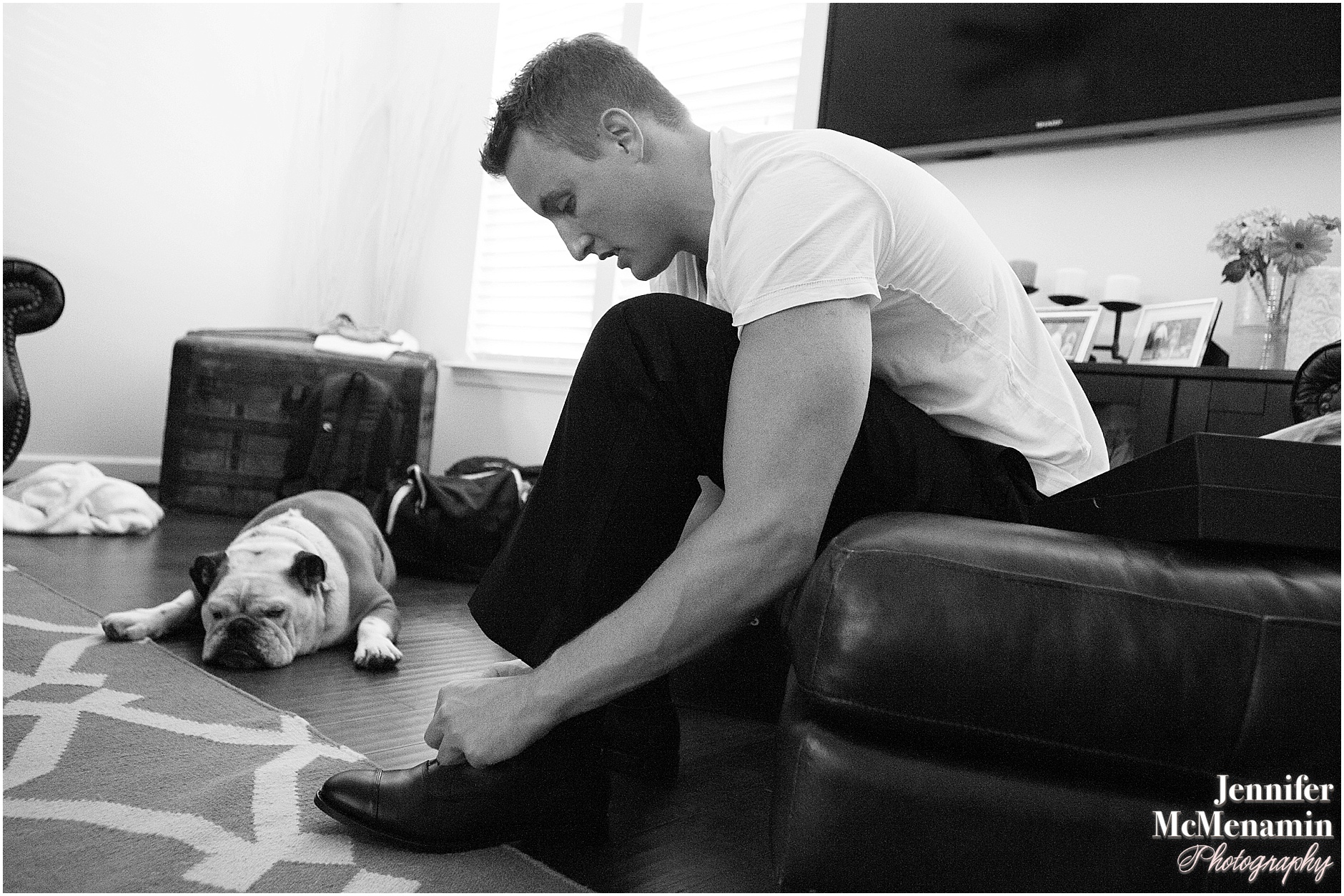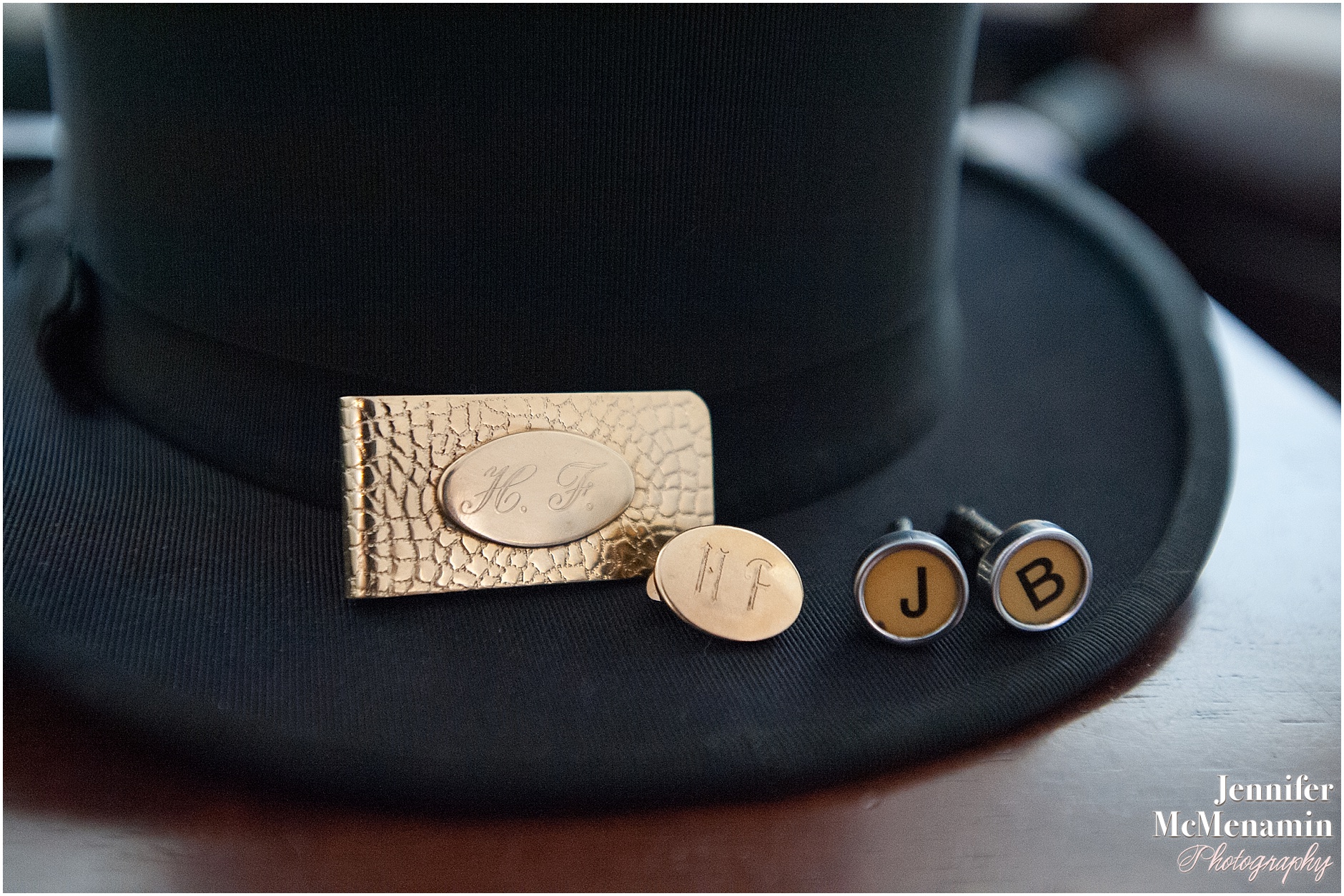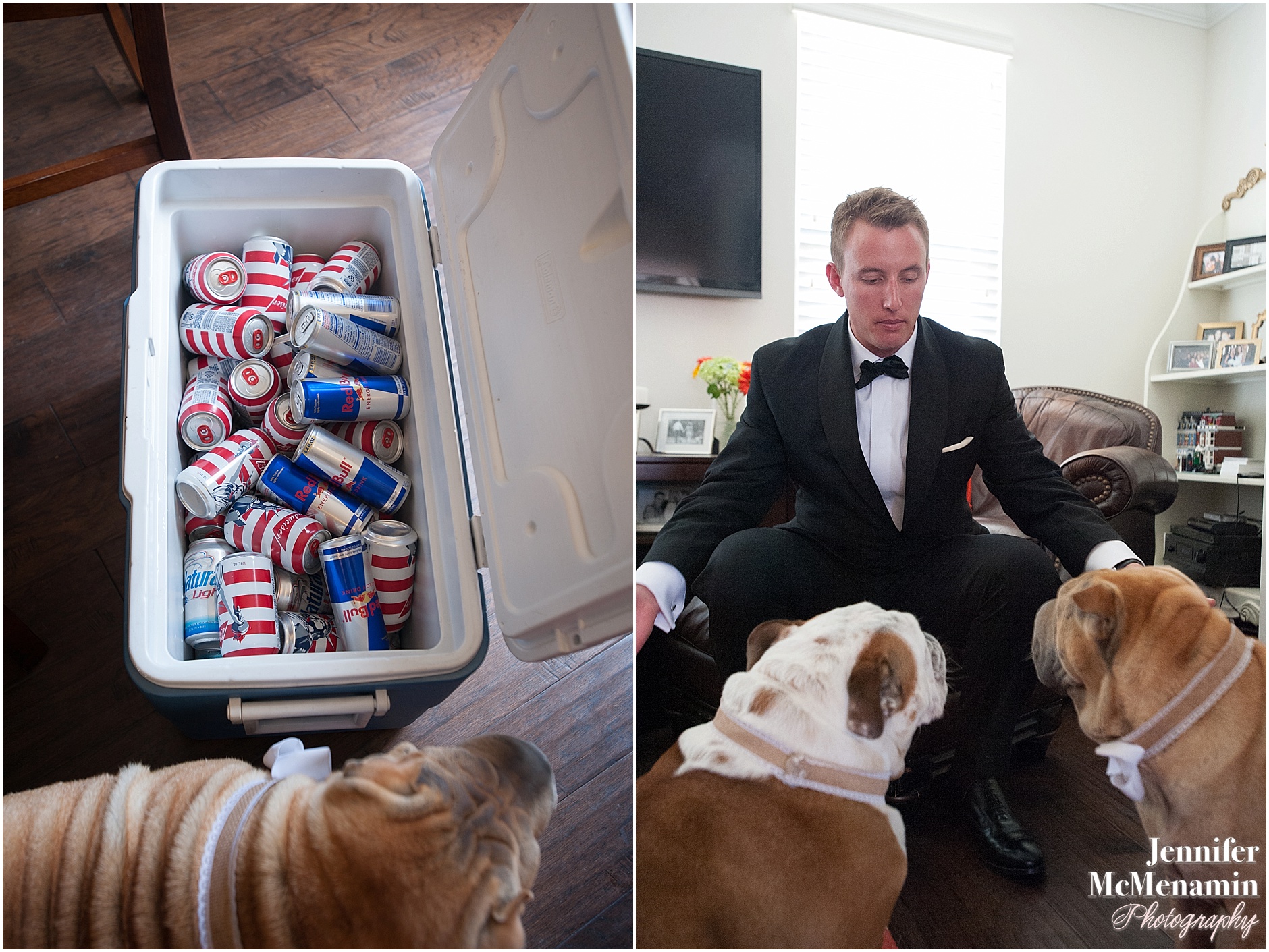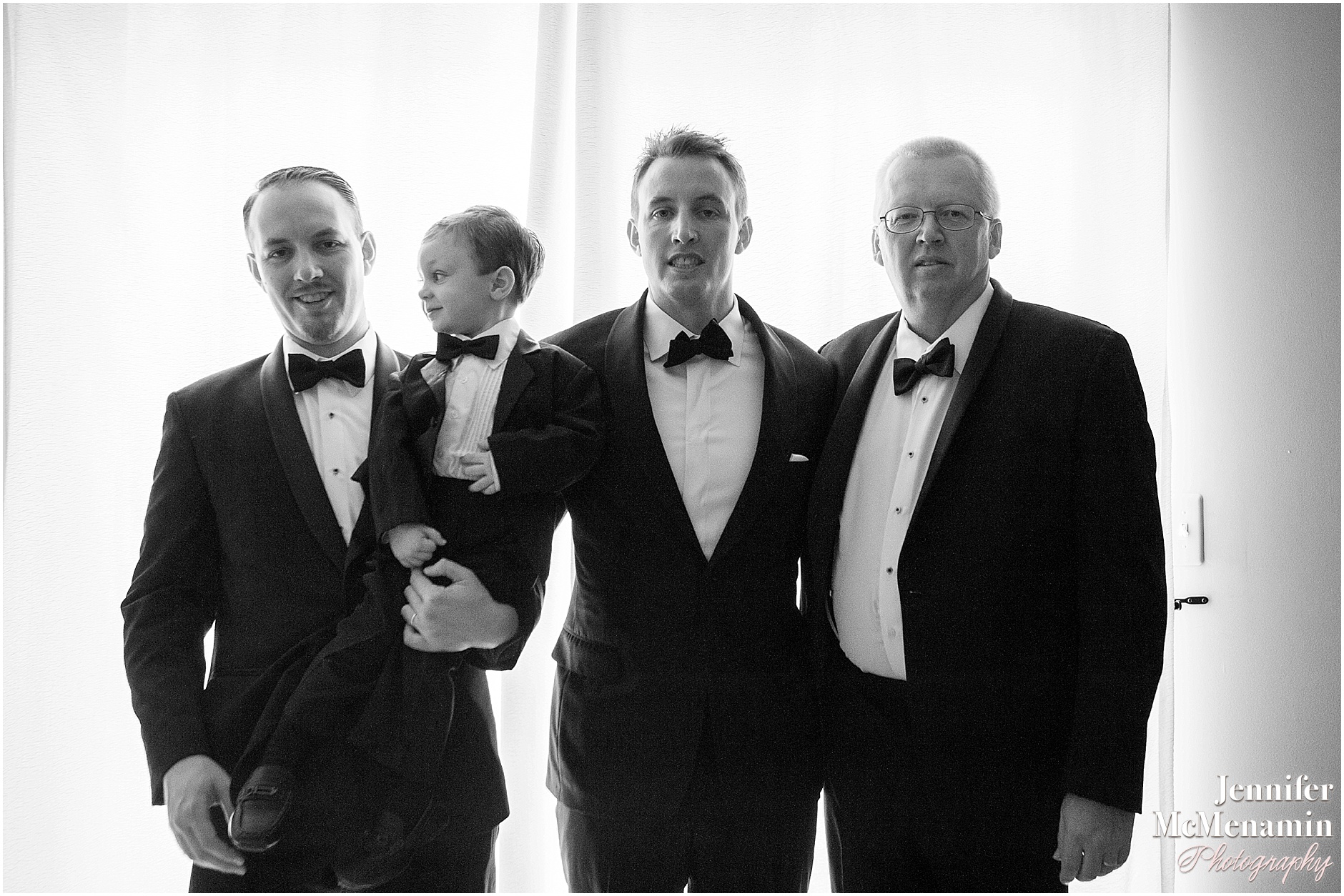 Back at the hotel, the giggly girl party continued!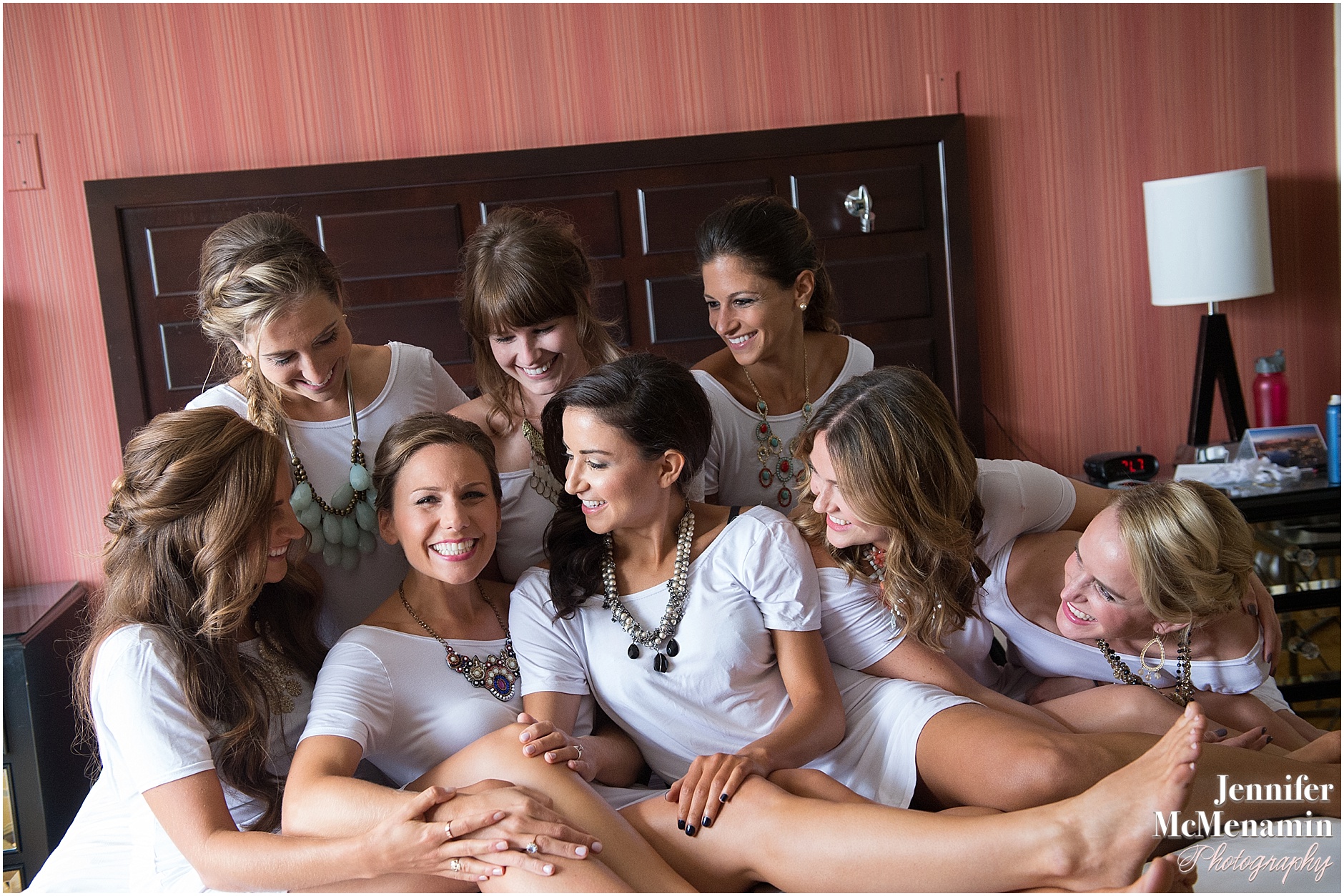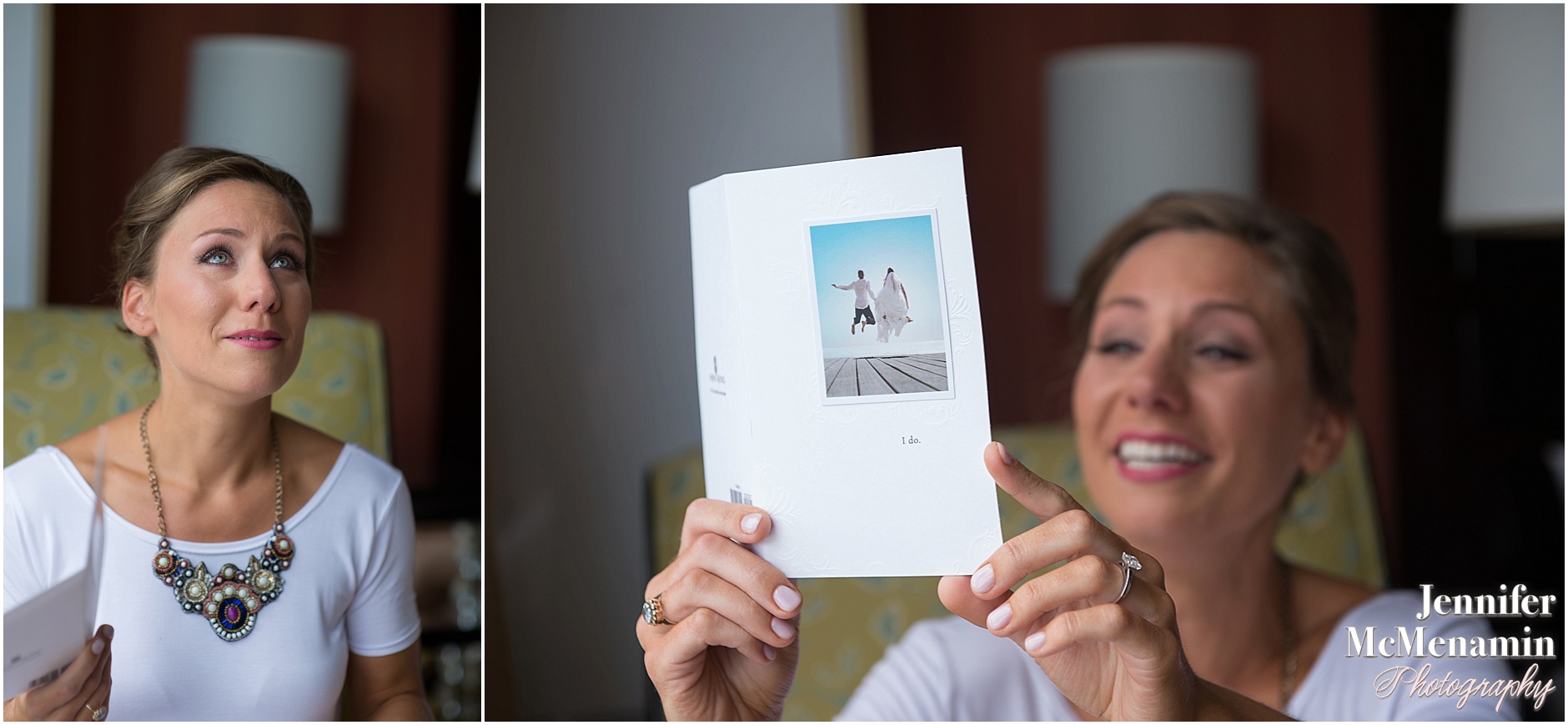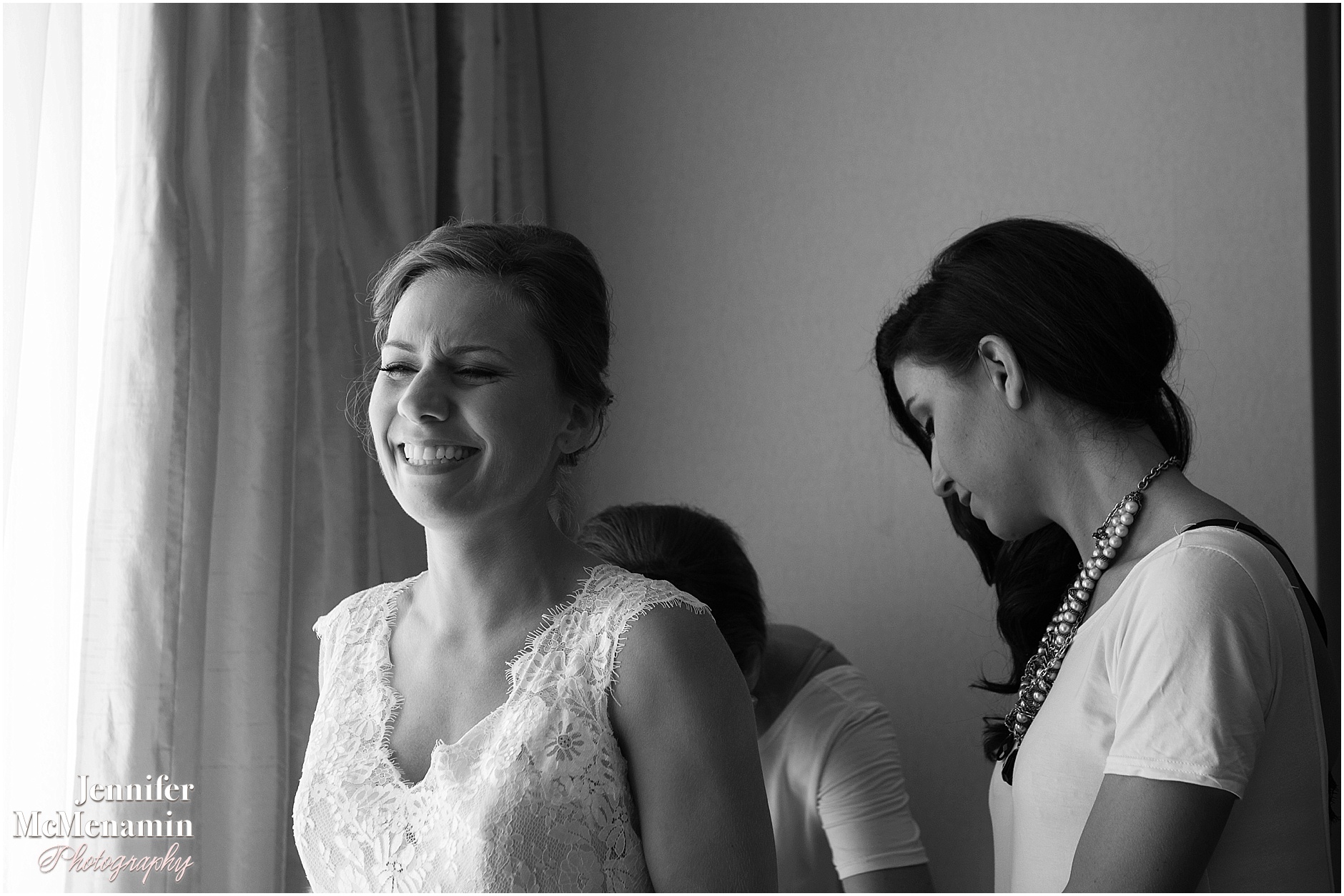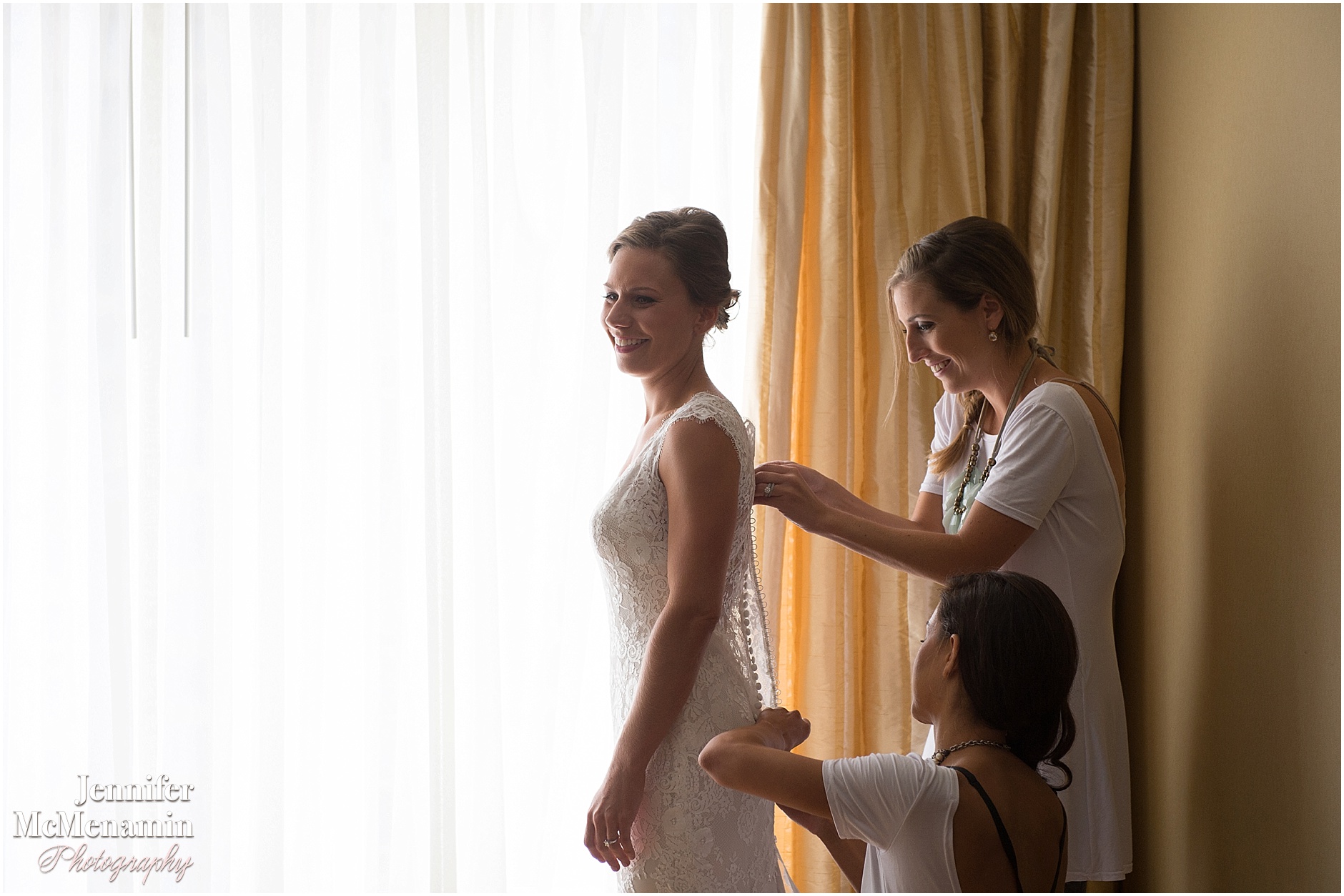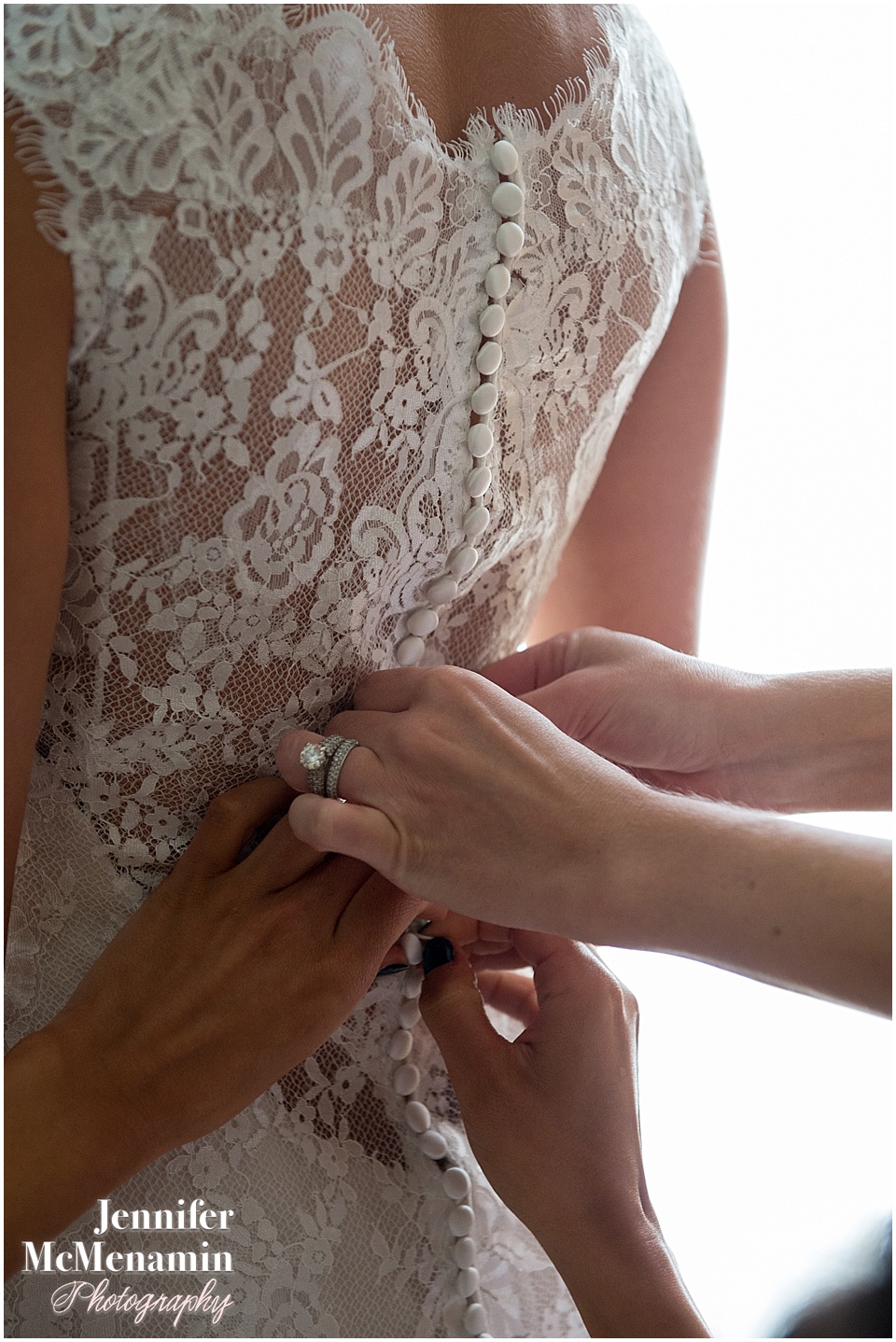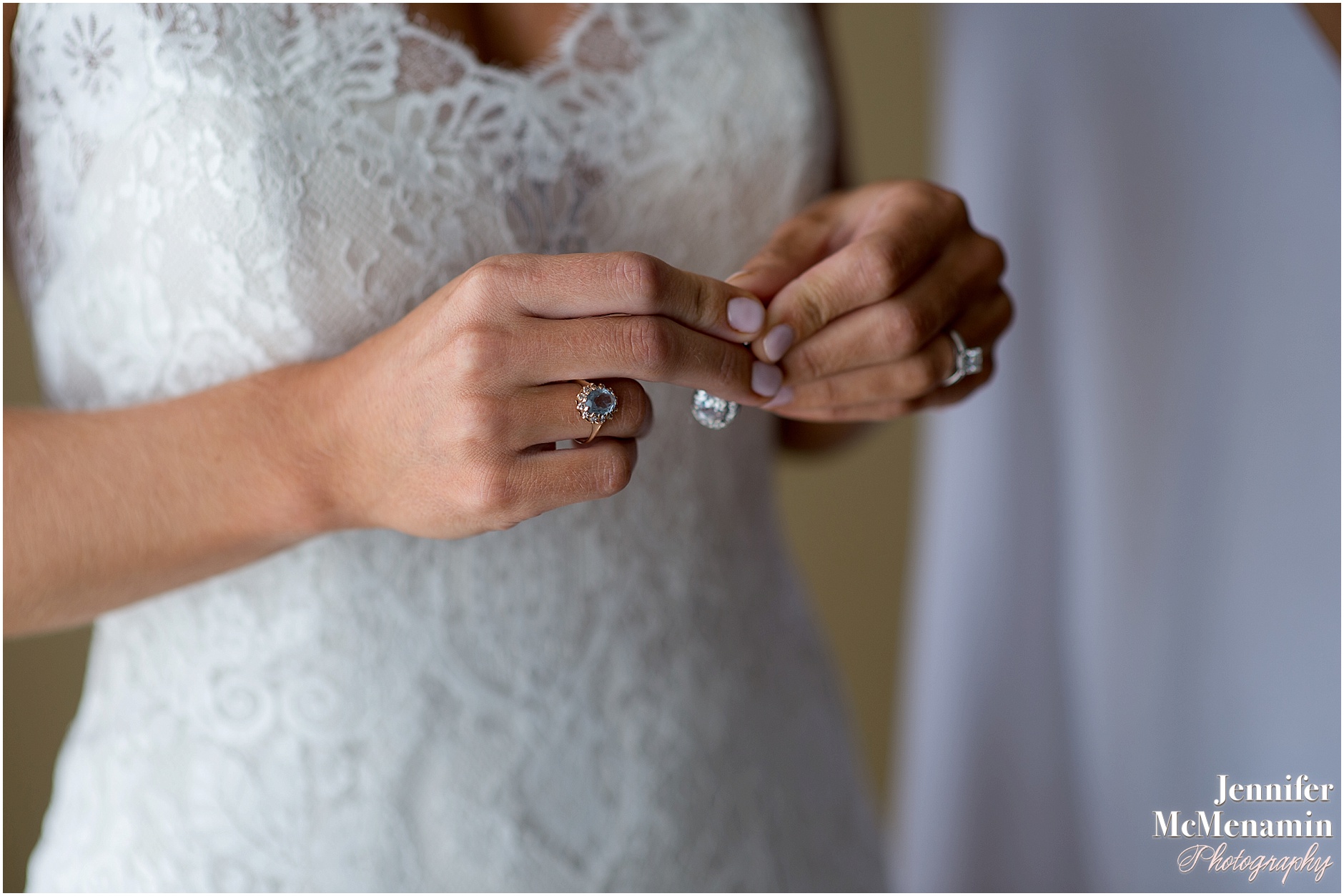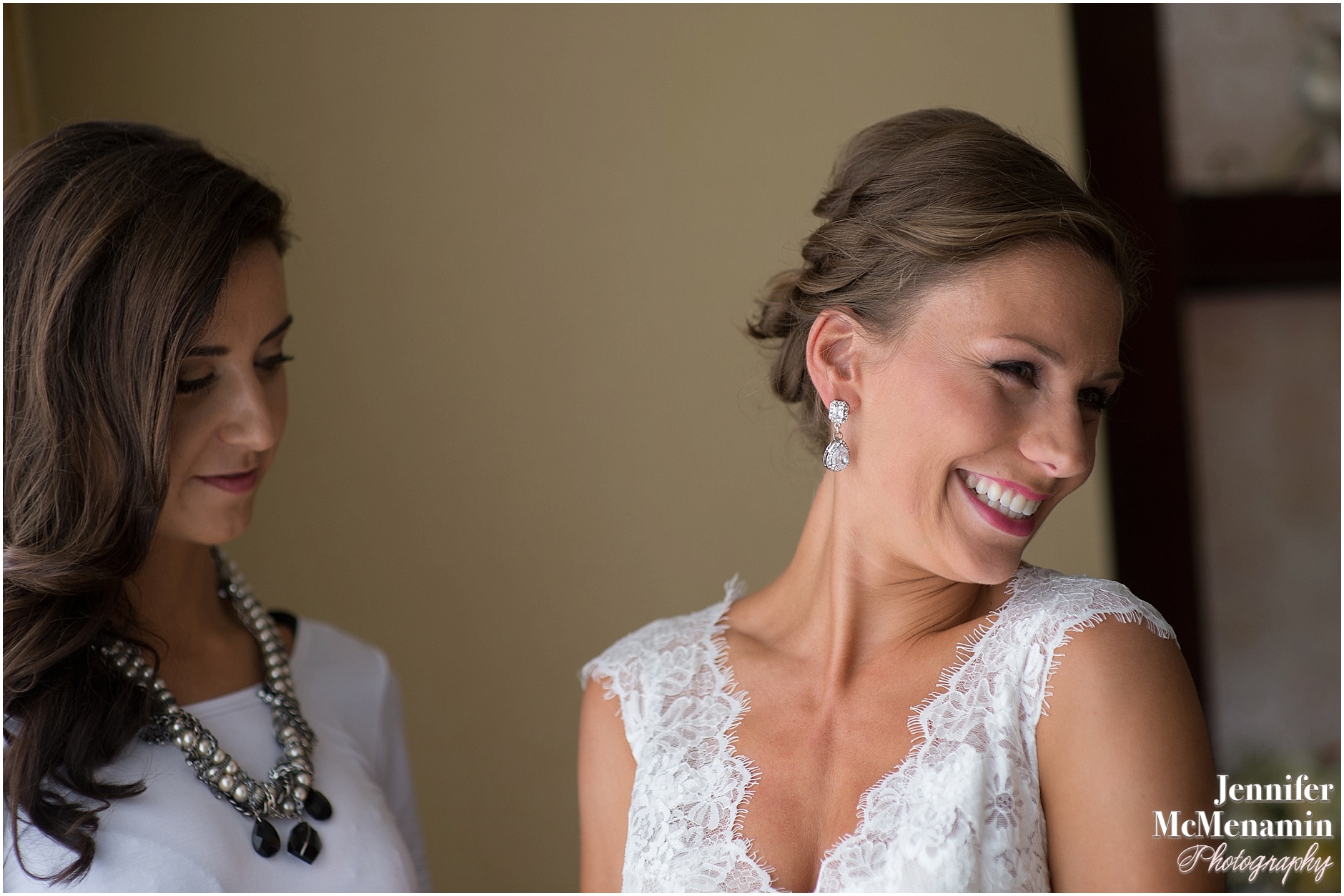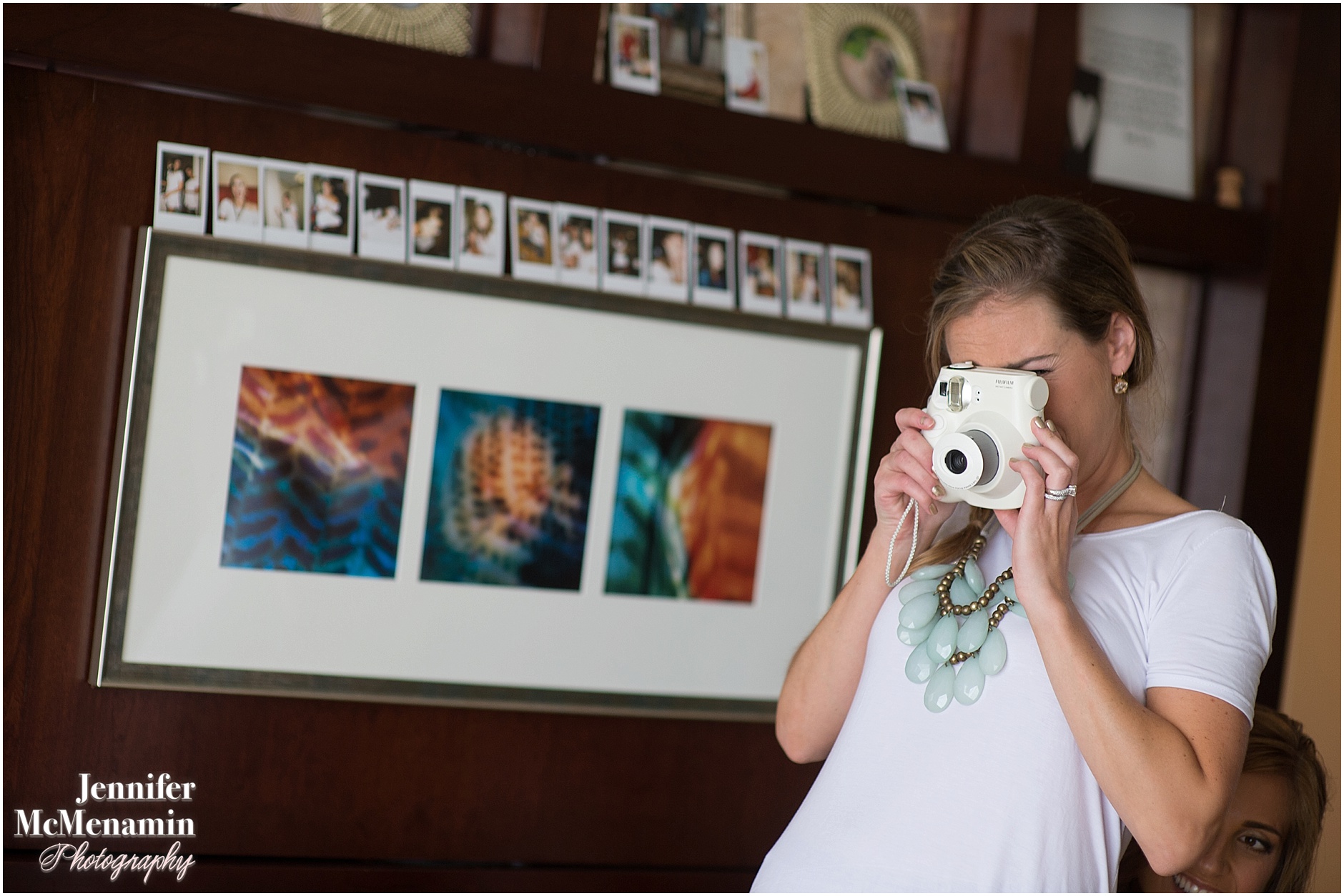 Oh, her eyes. The bride, looking absolutely lovely.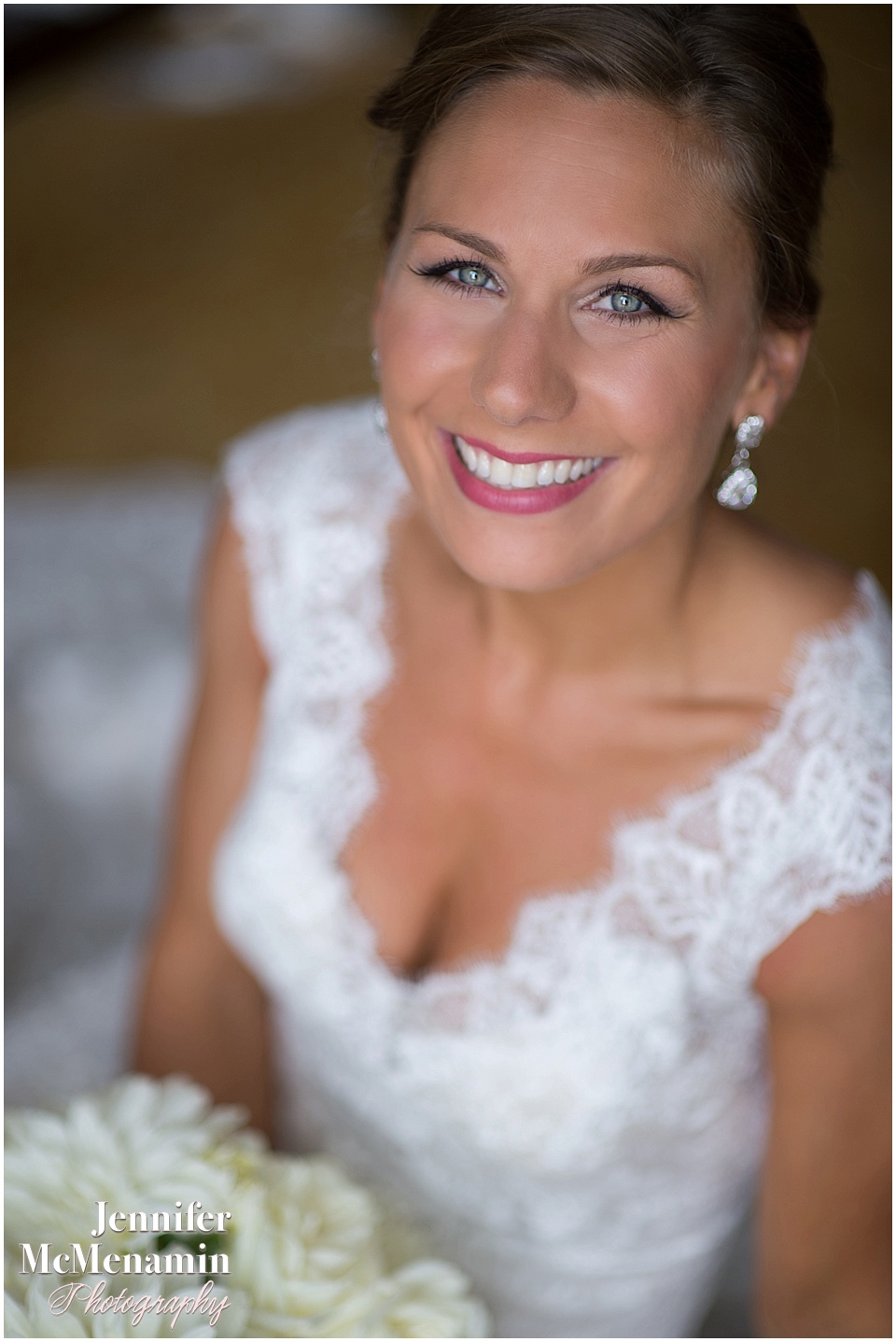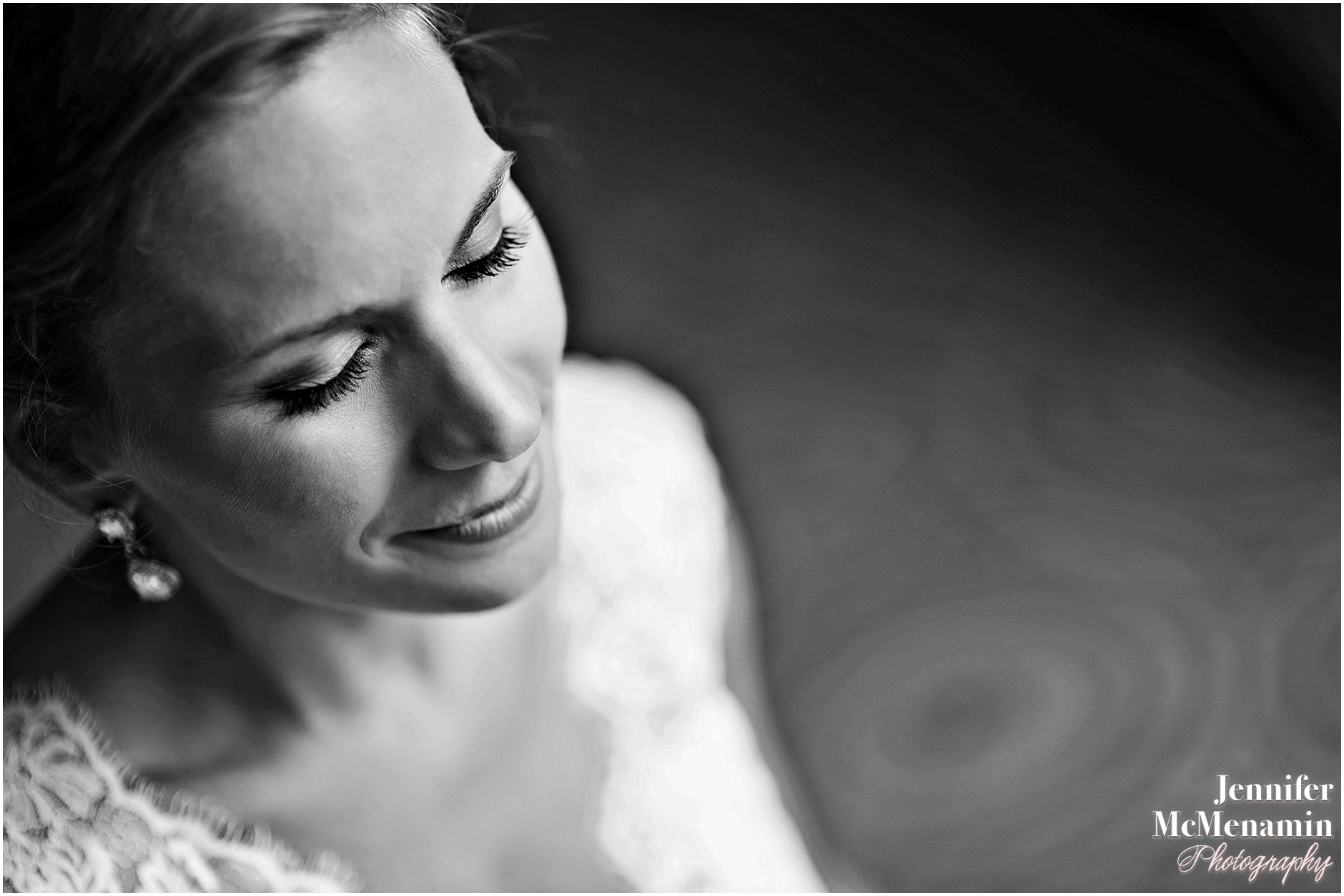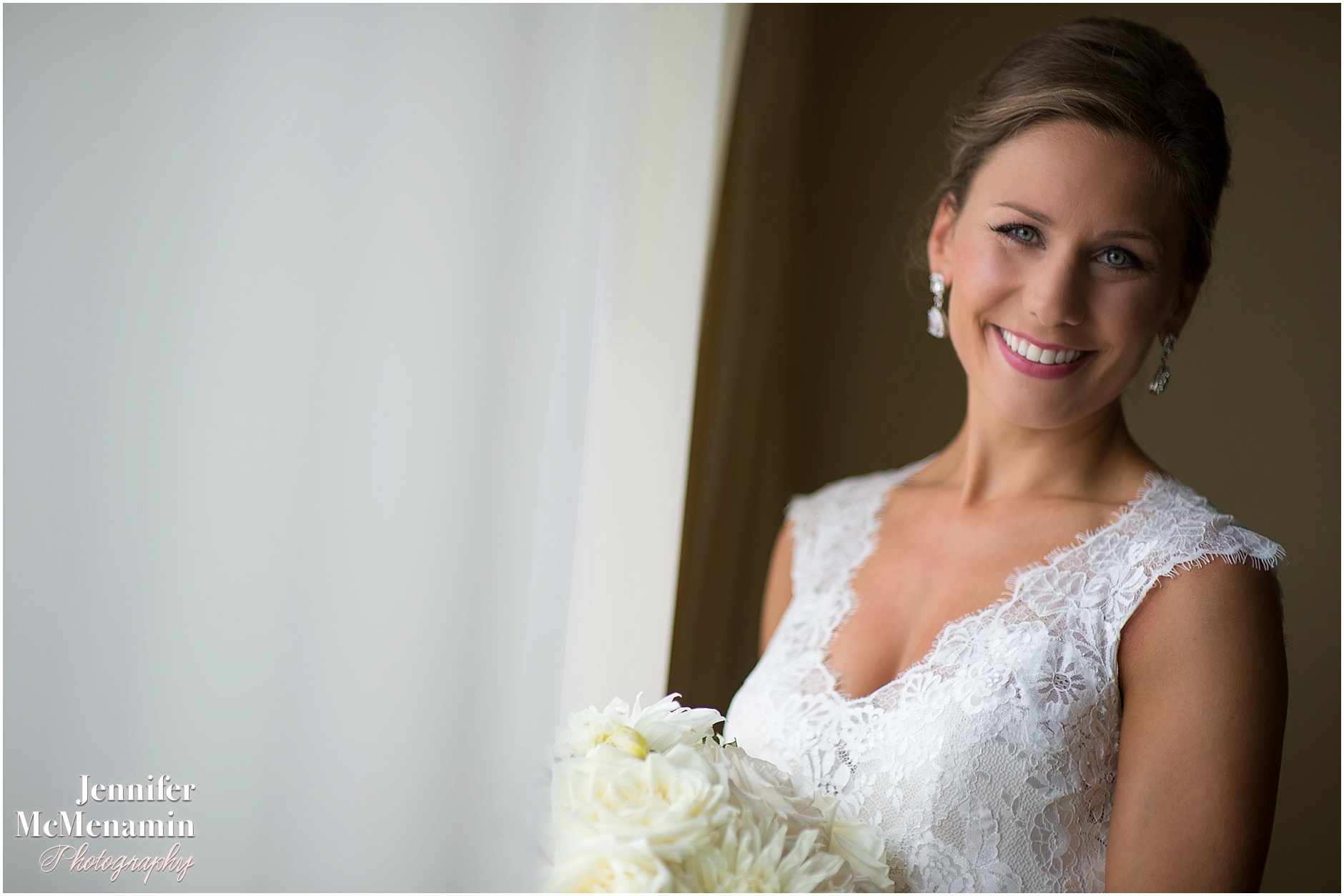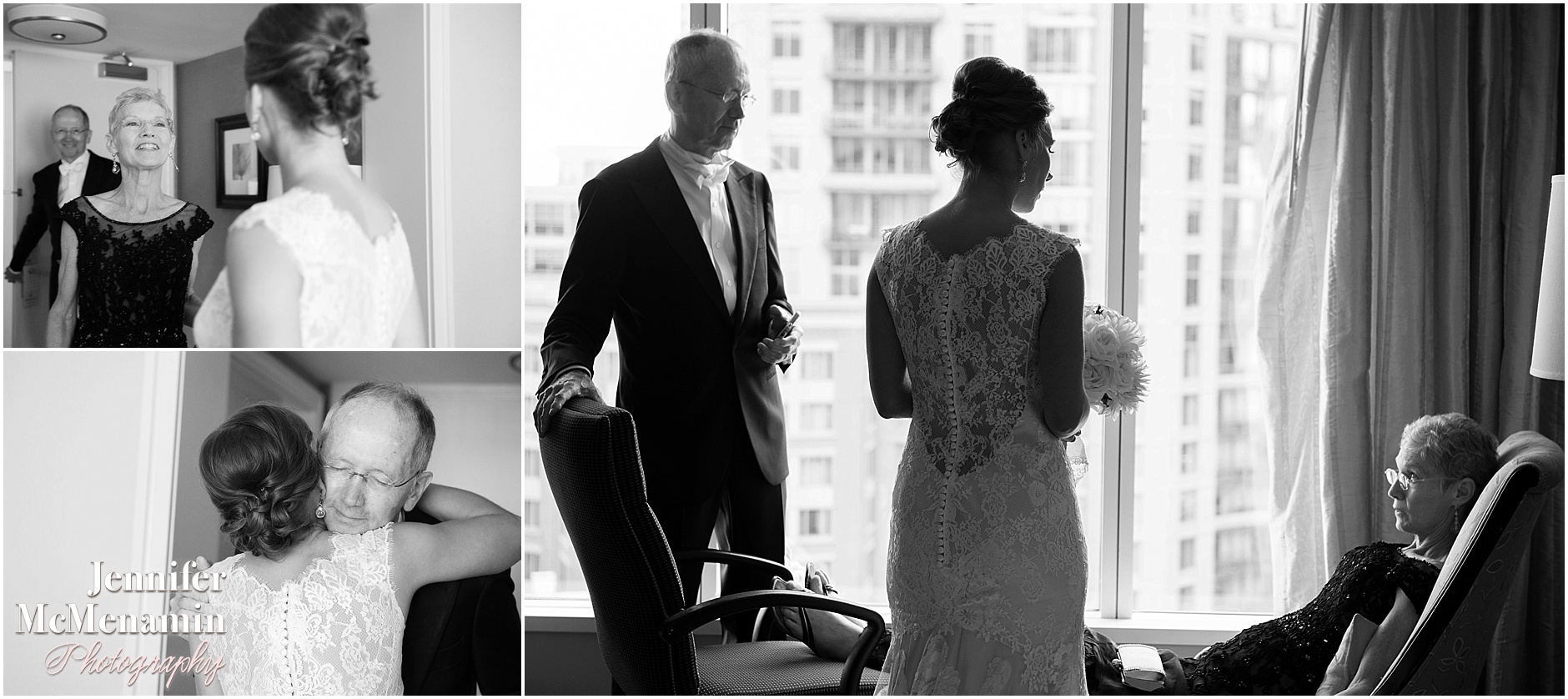 The couple chose to see each other before the ceremony for photos.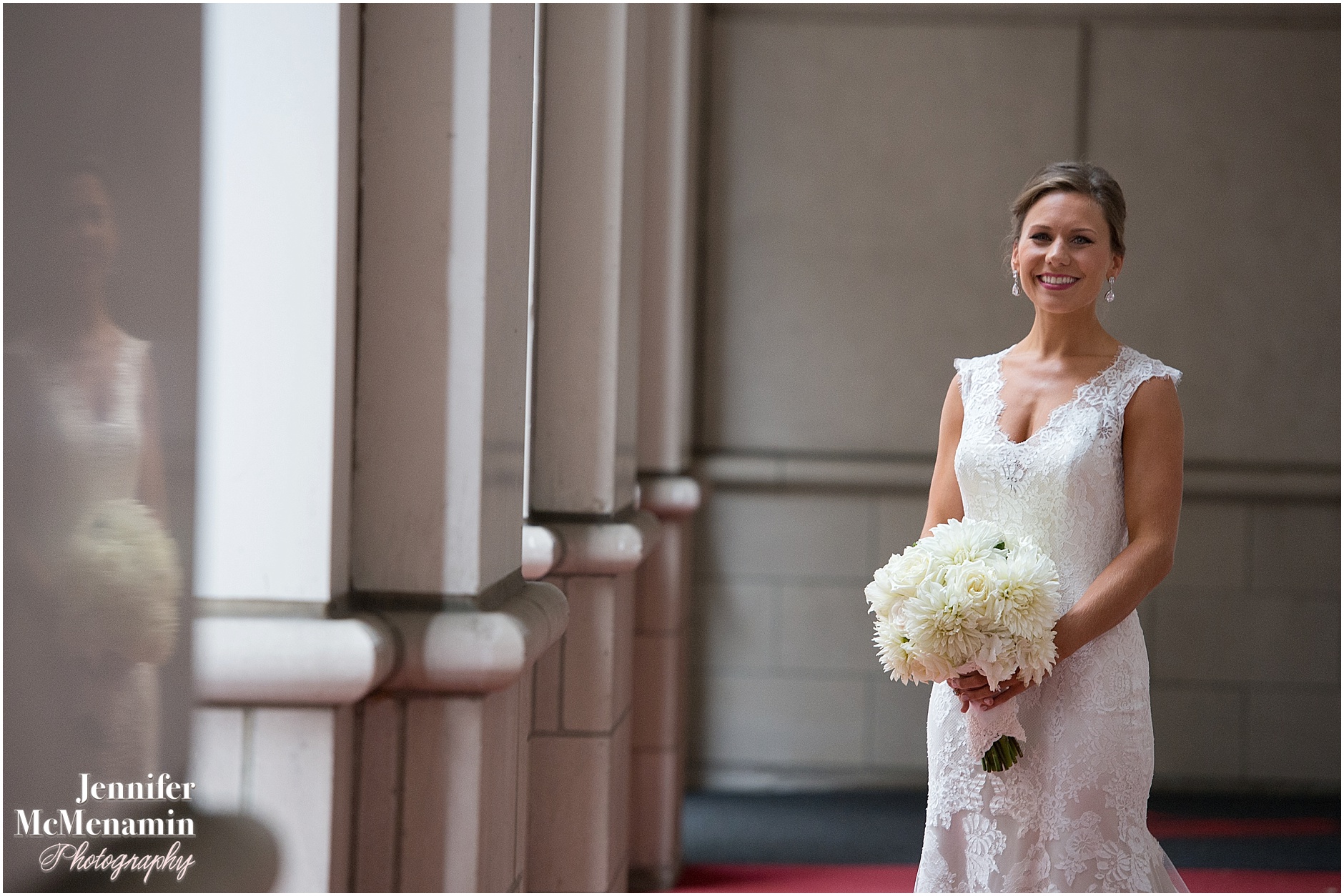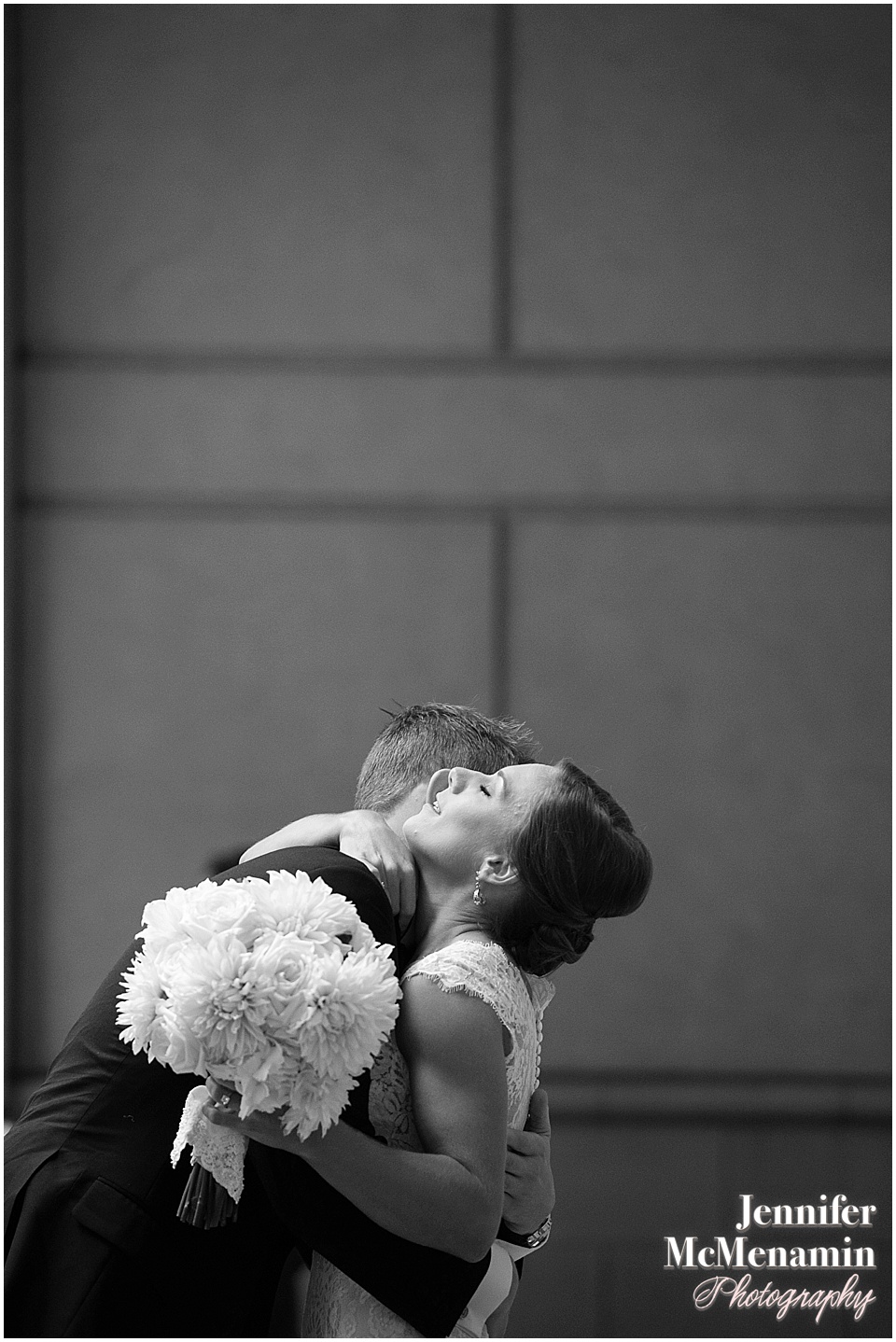 Marielle teases her almost-husband: Wait, was that a tear?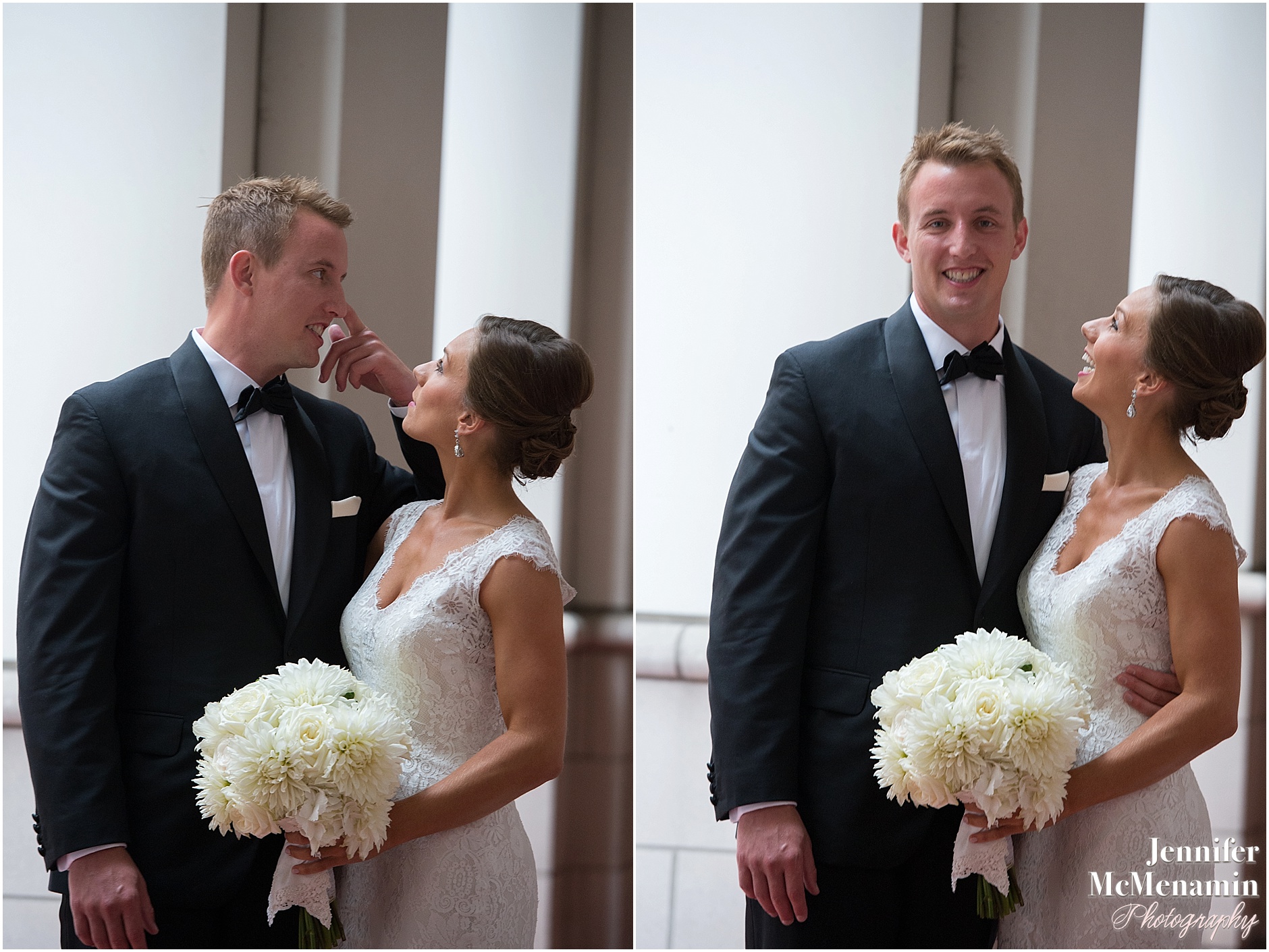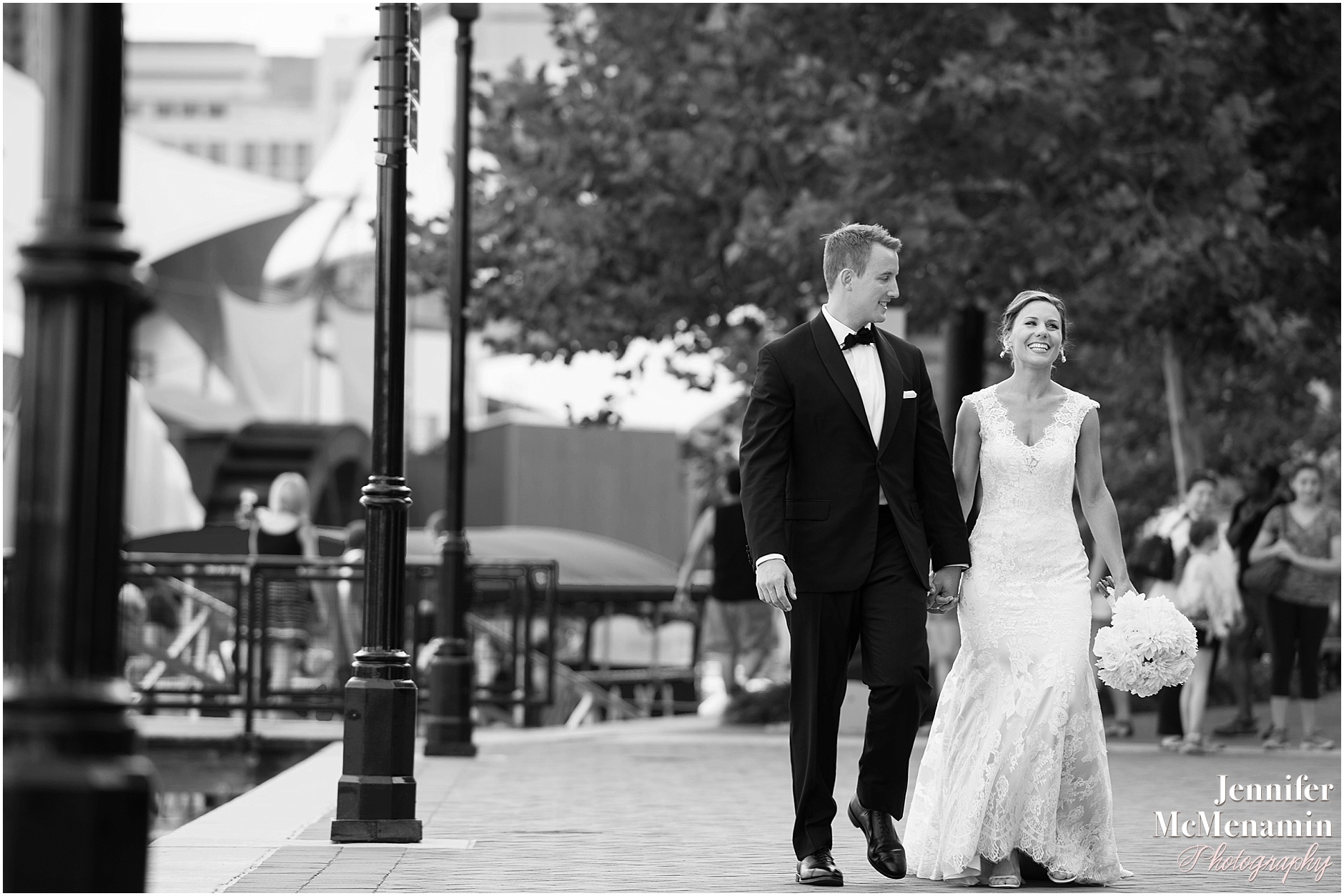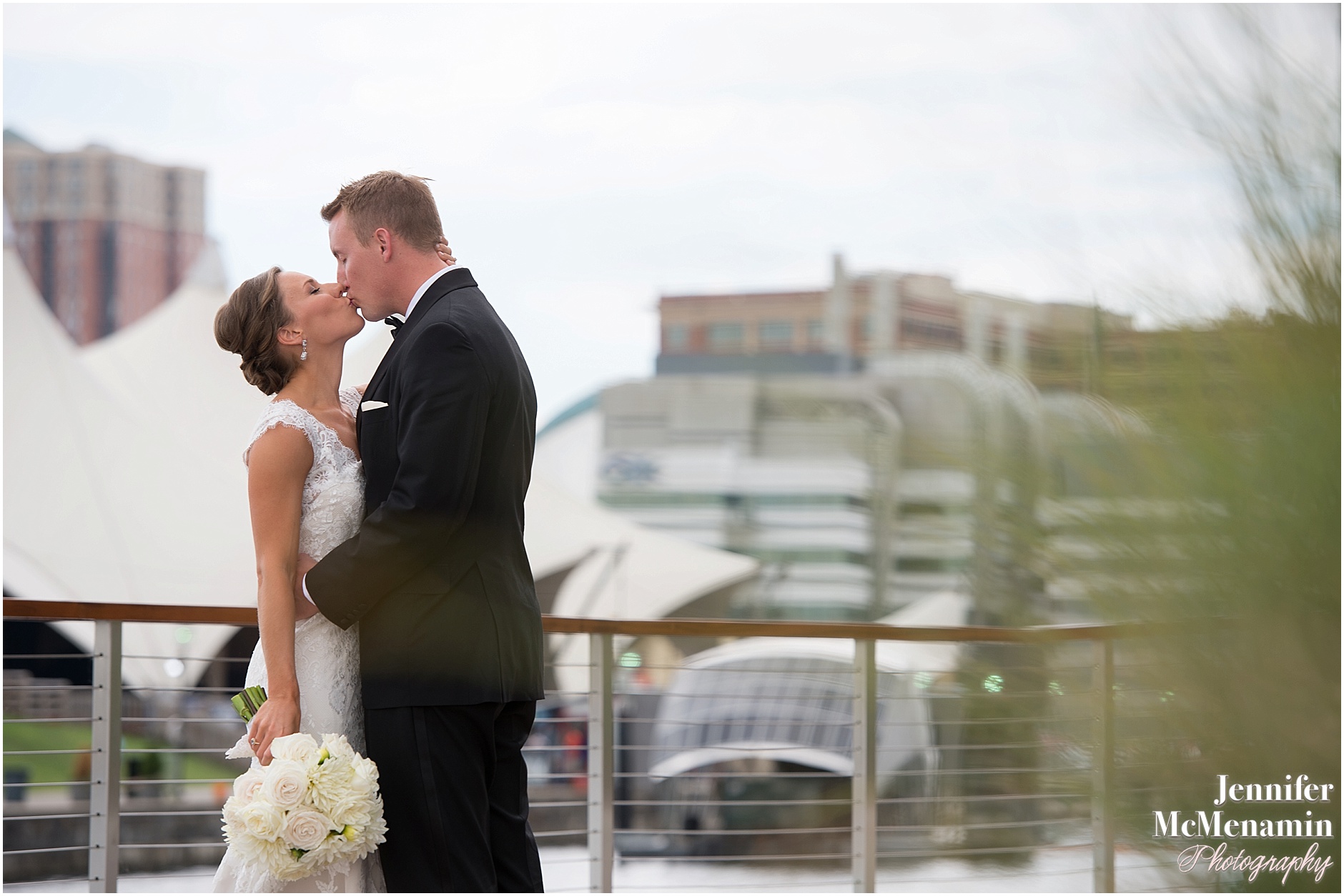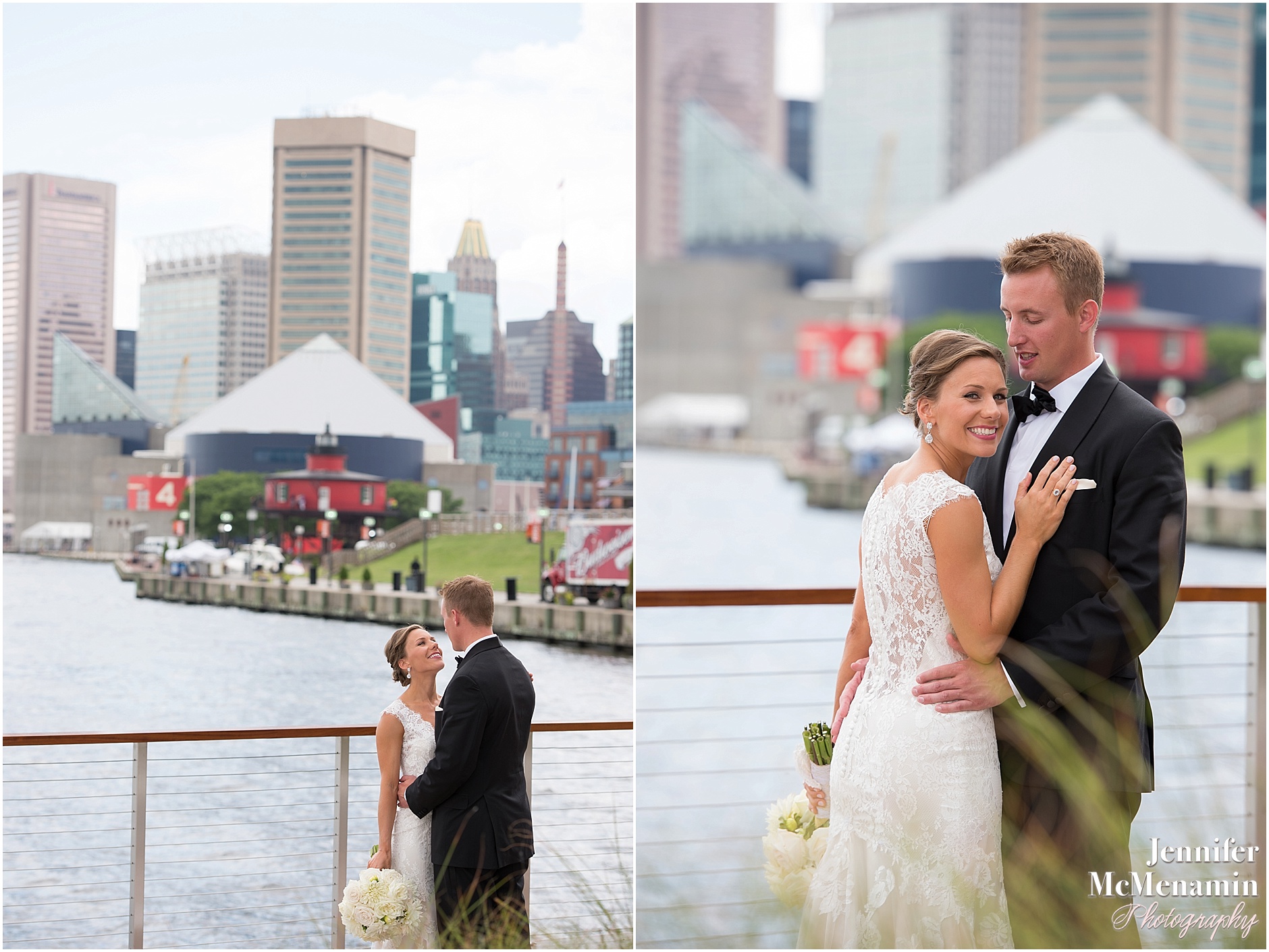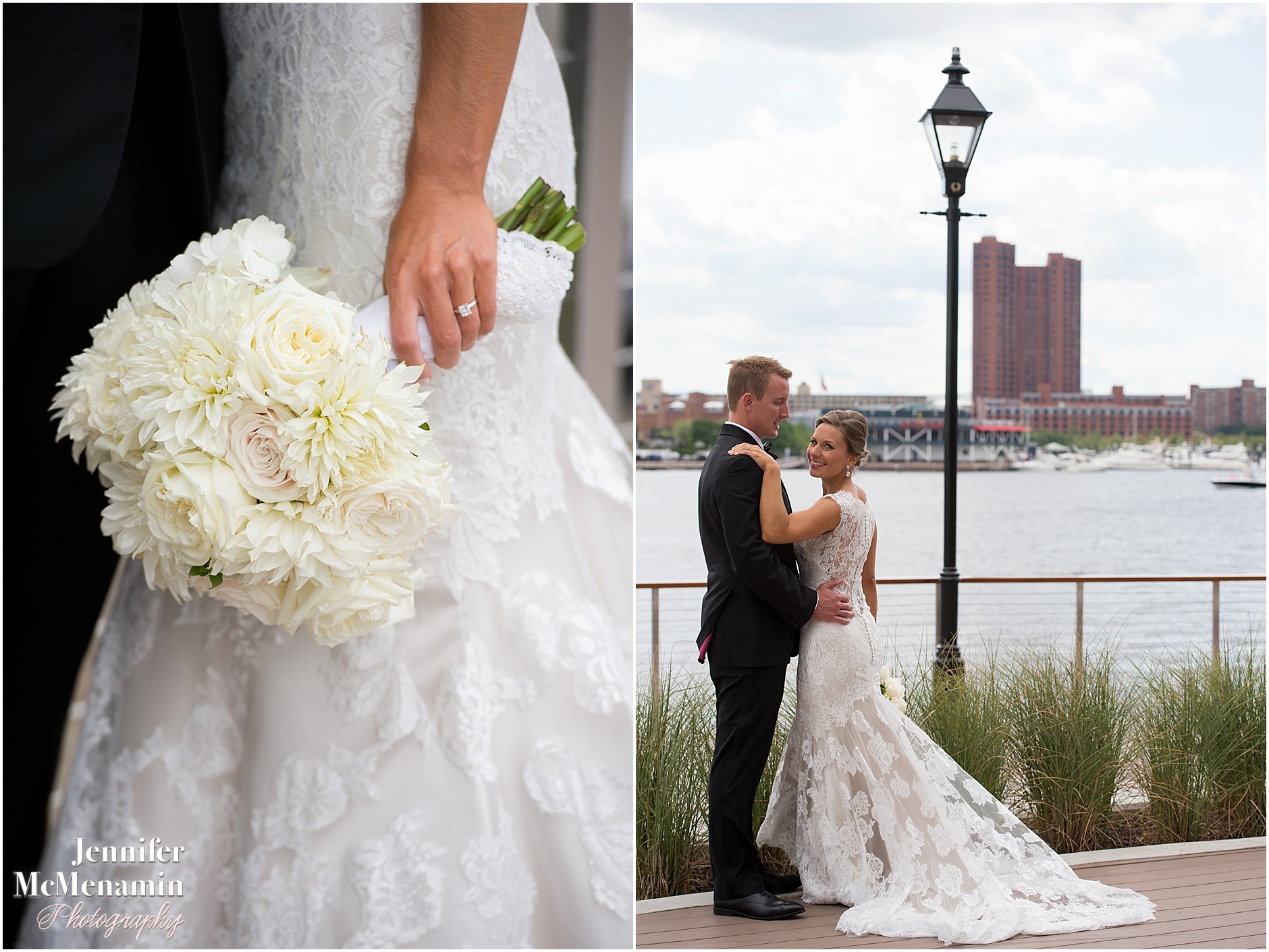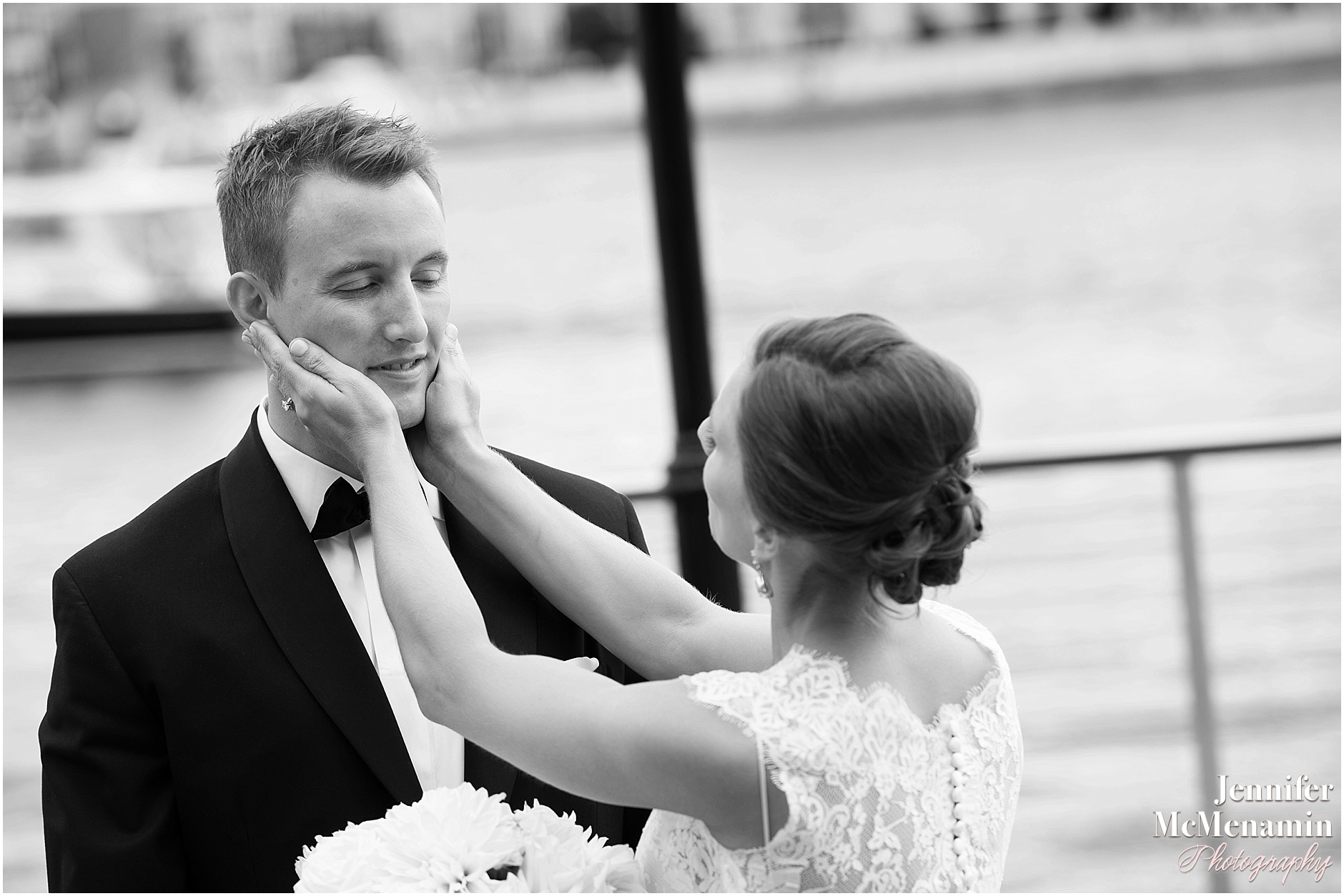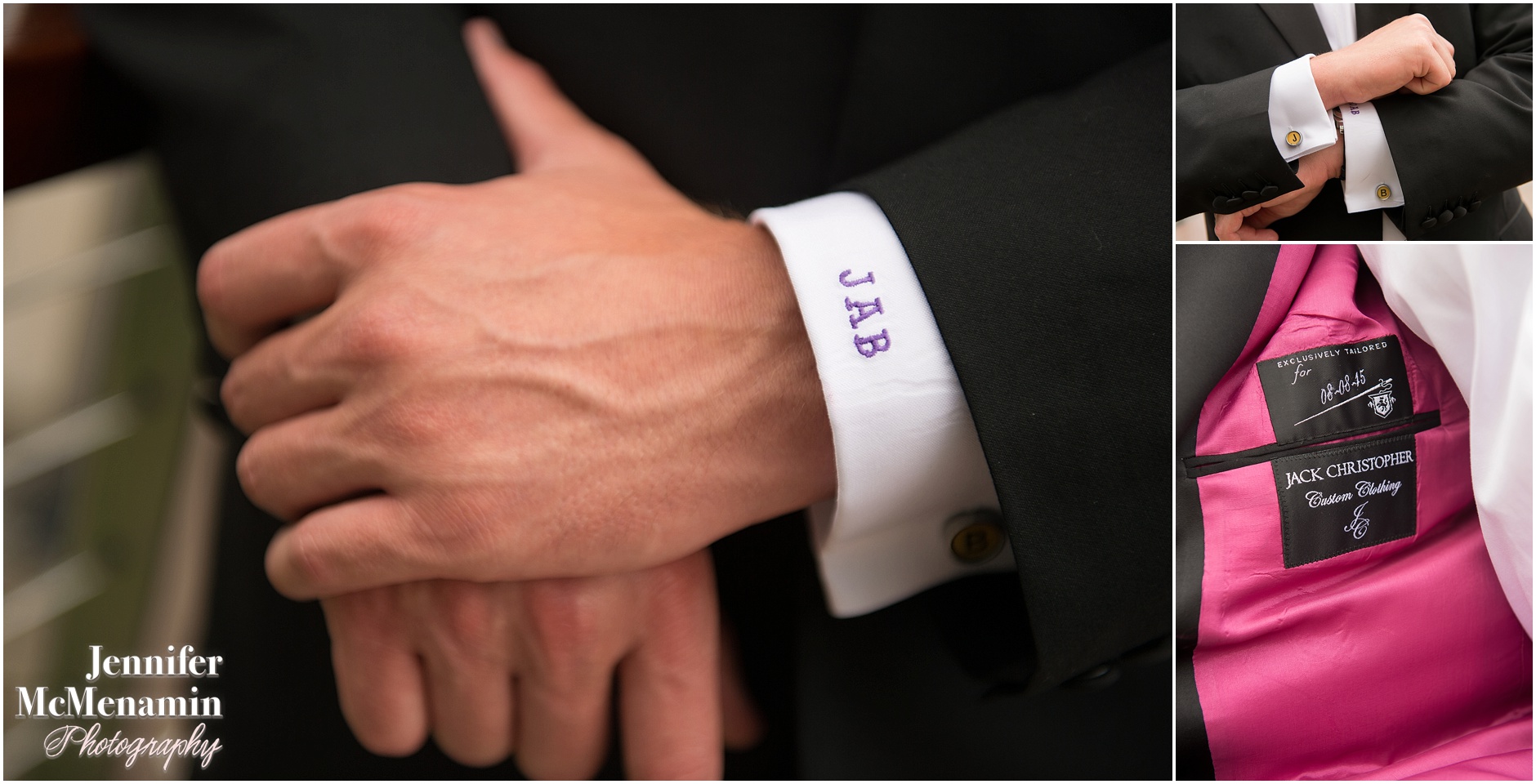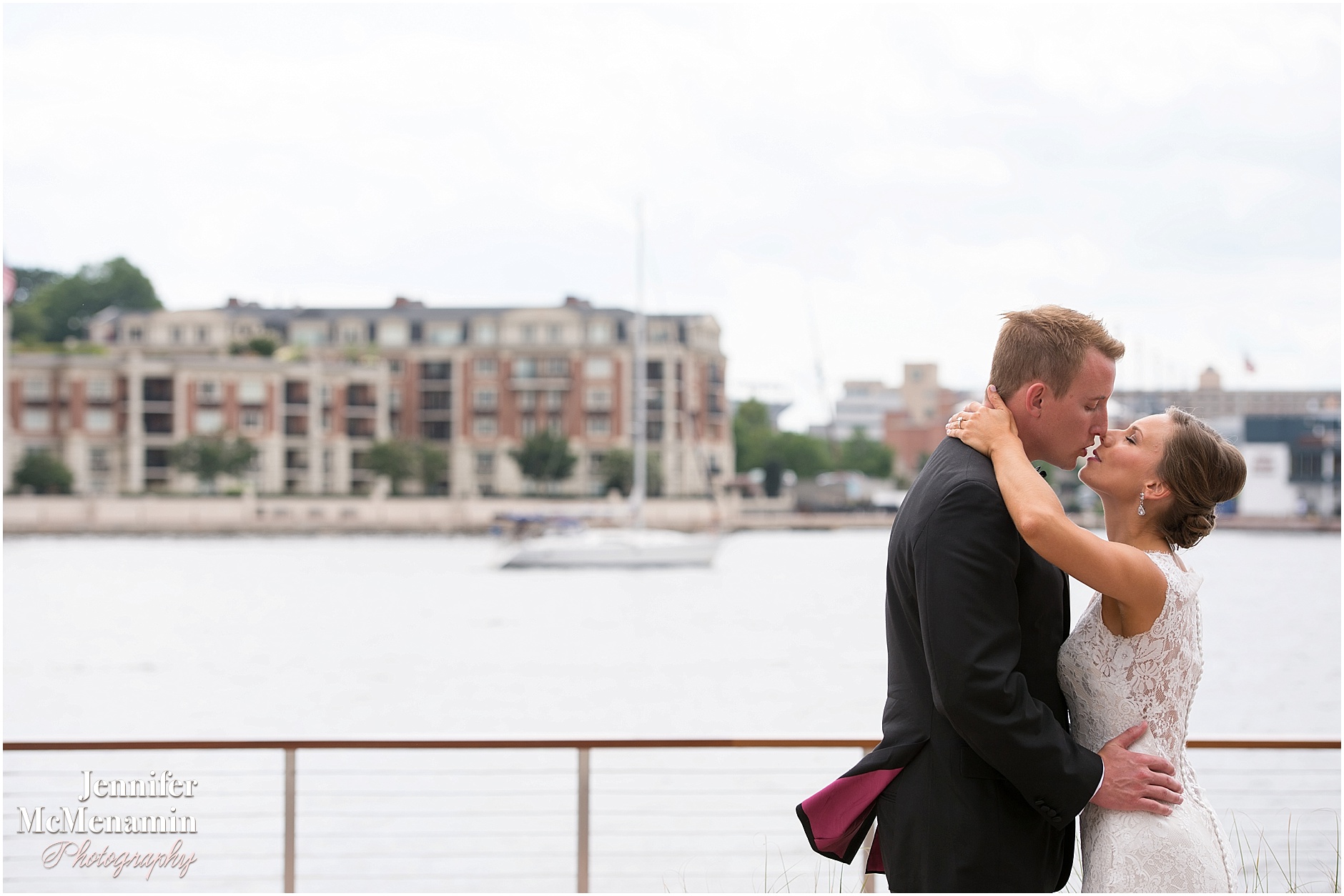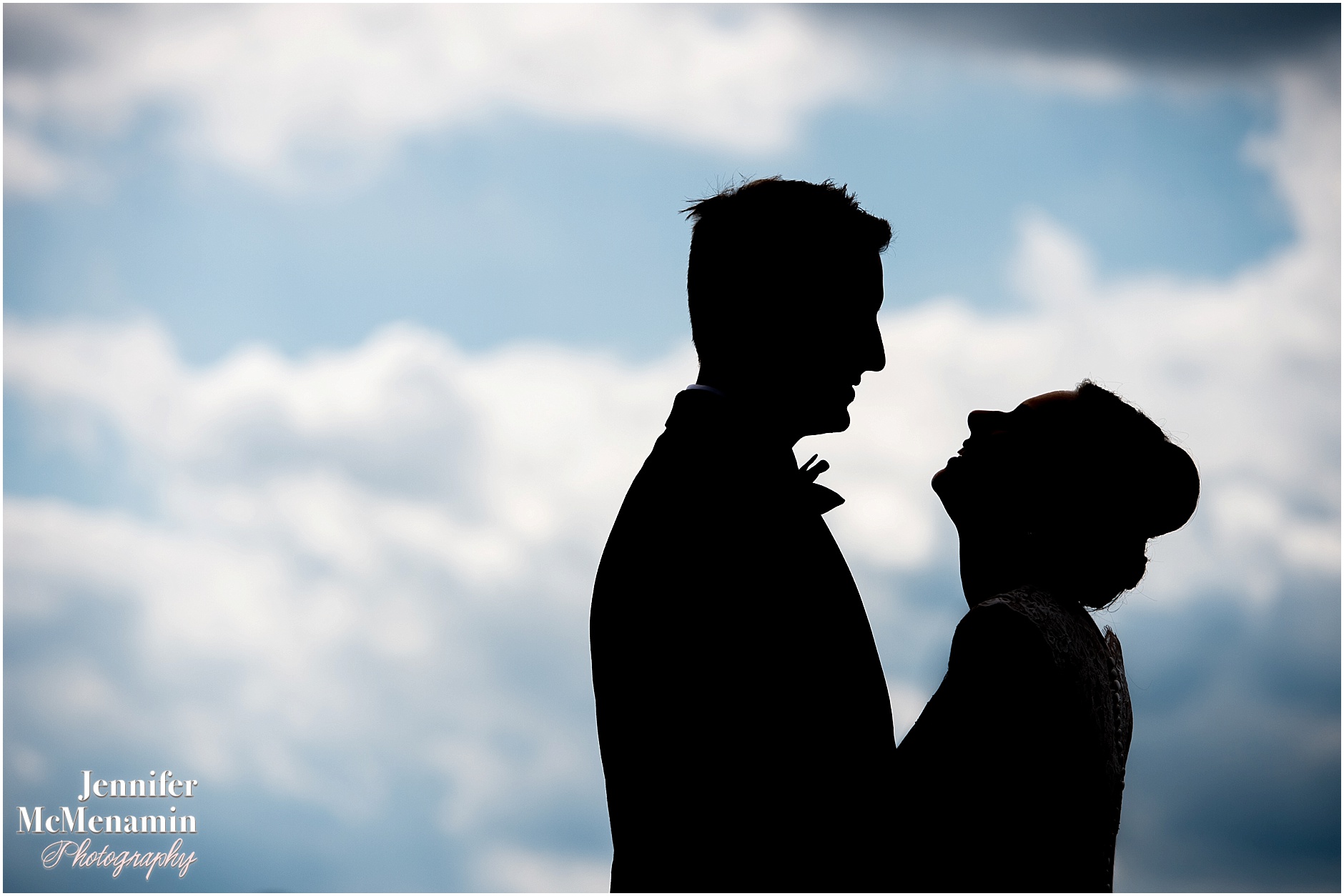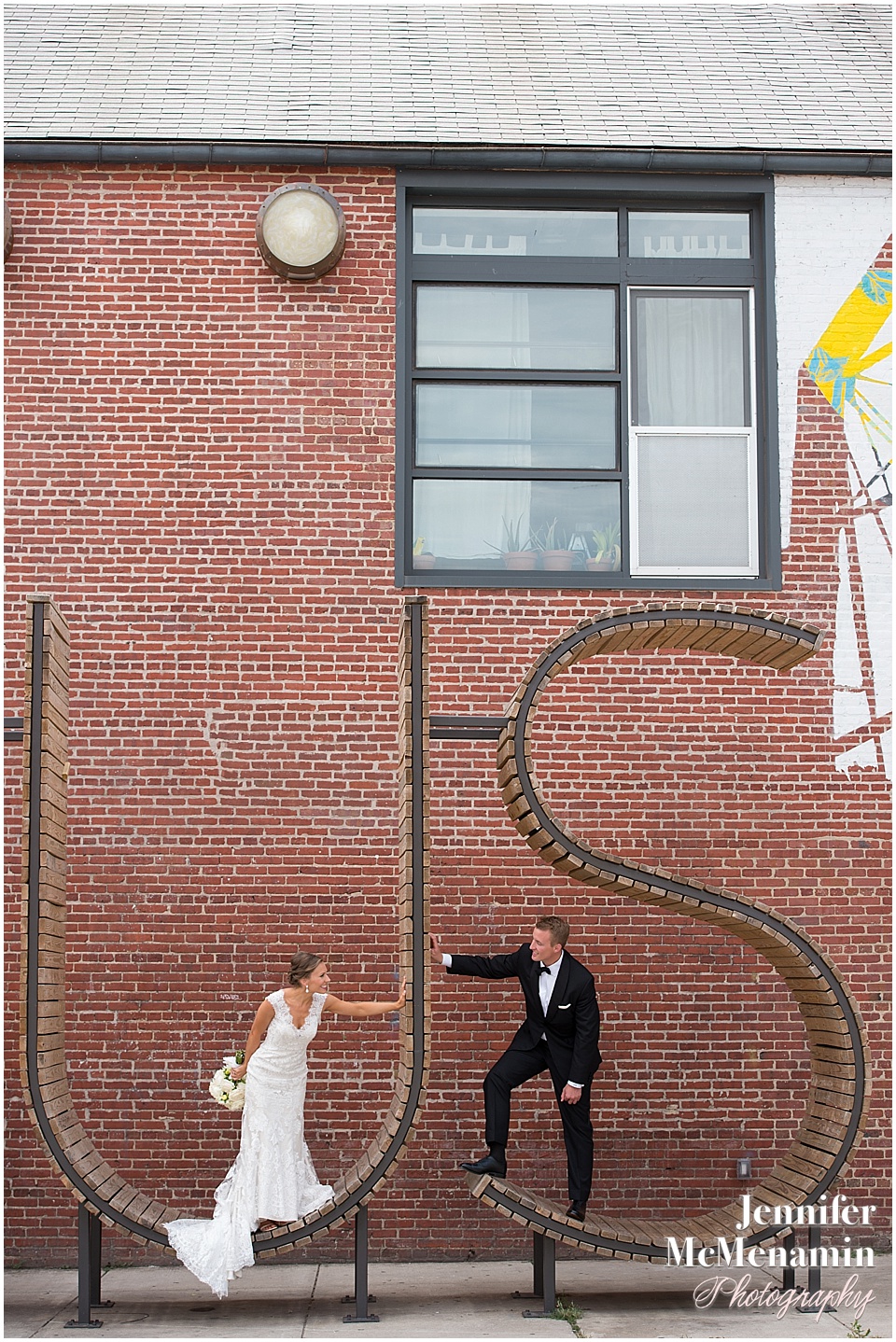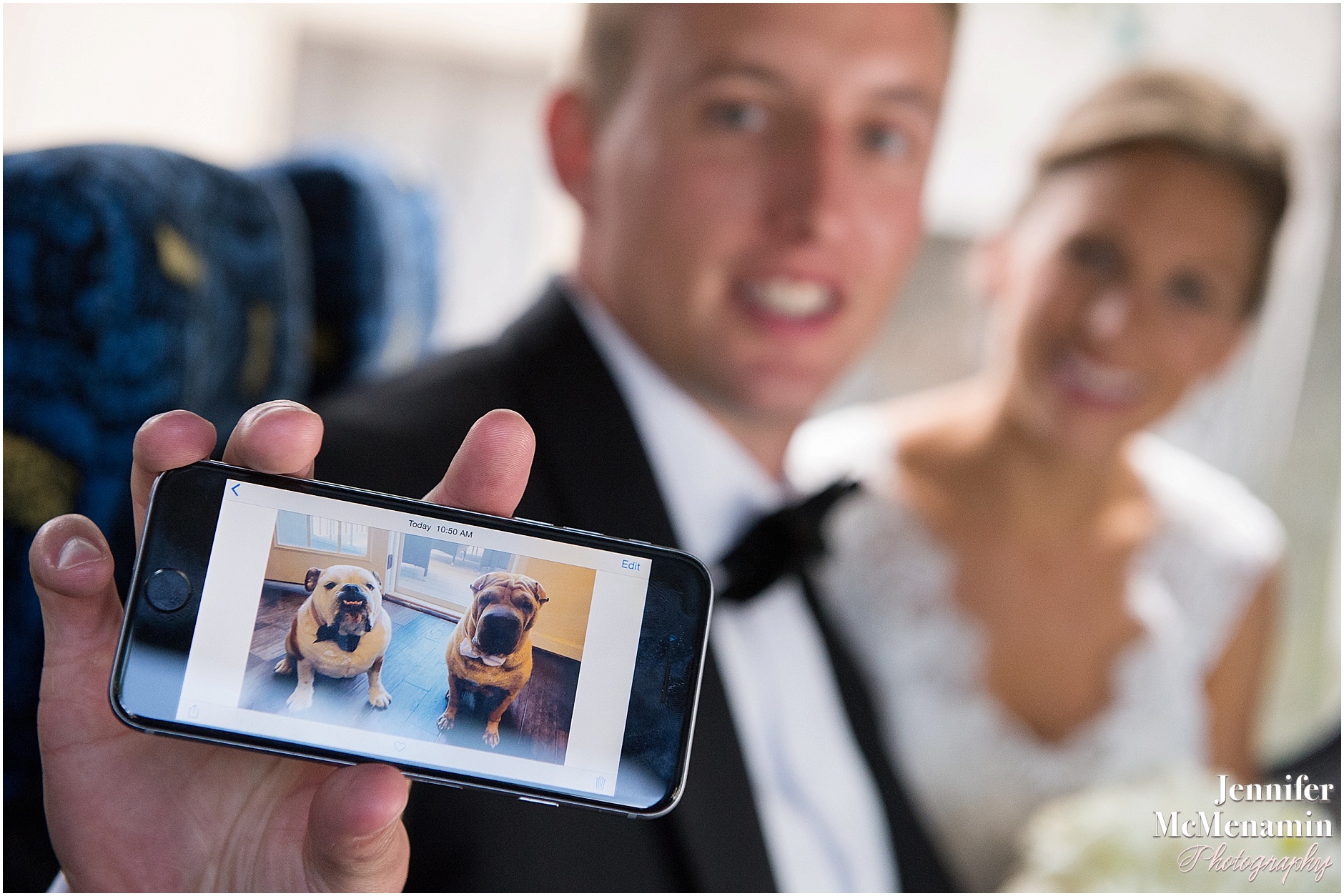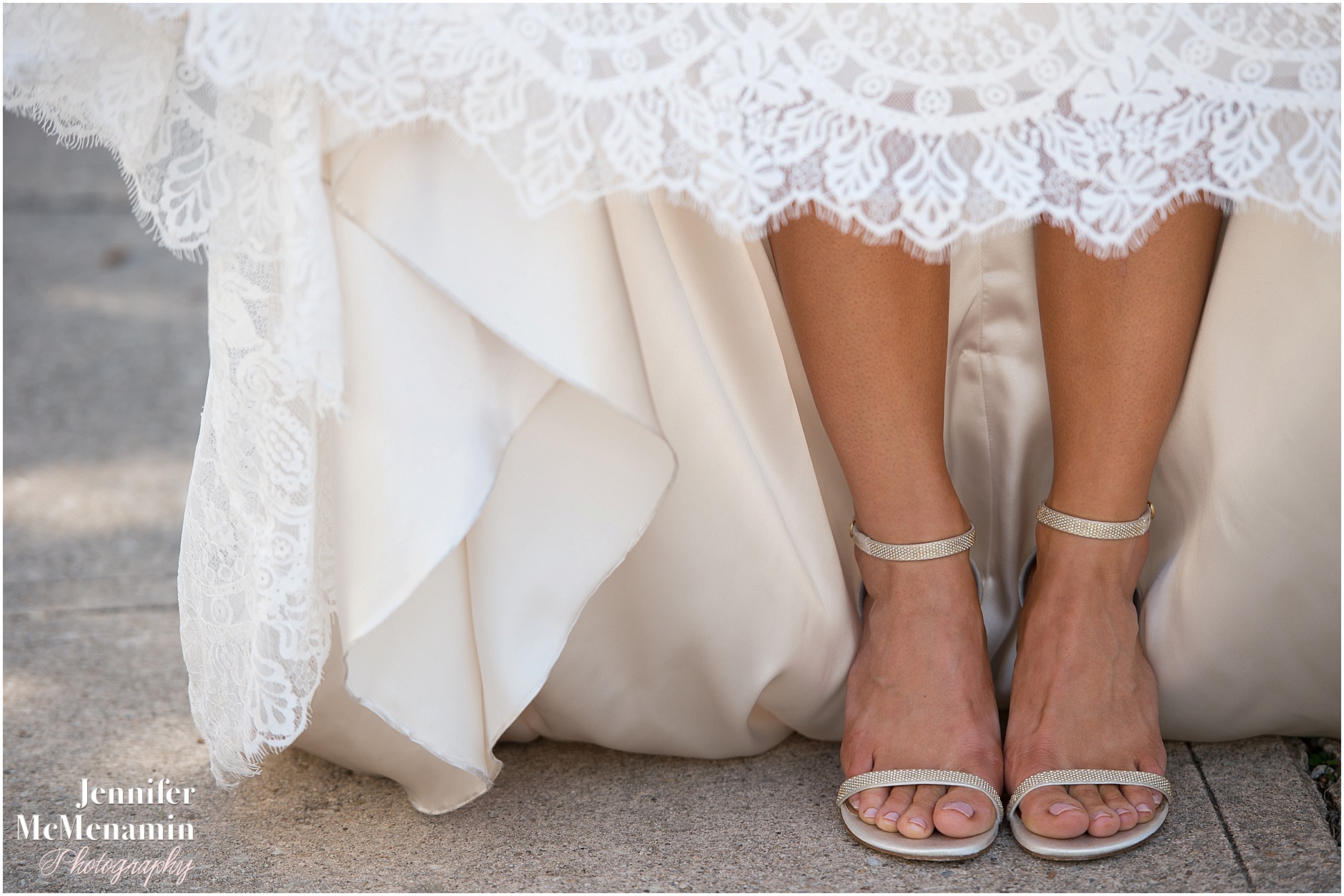 After piling back on the shuttle bus, we made good use of the gorgeous light in Mount Vernon Place for some family and wedding party photos.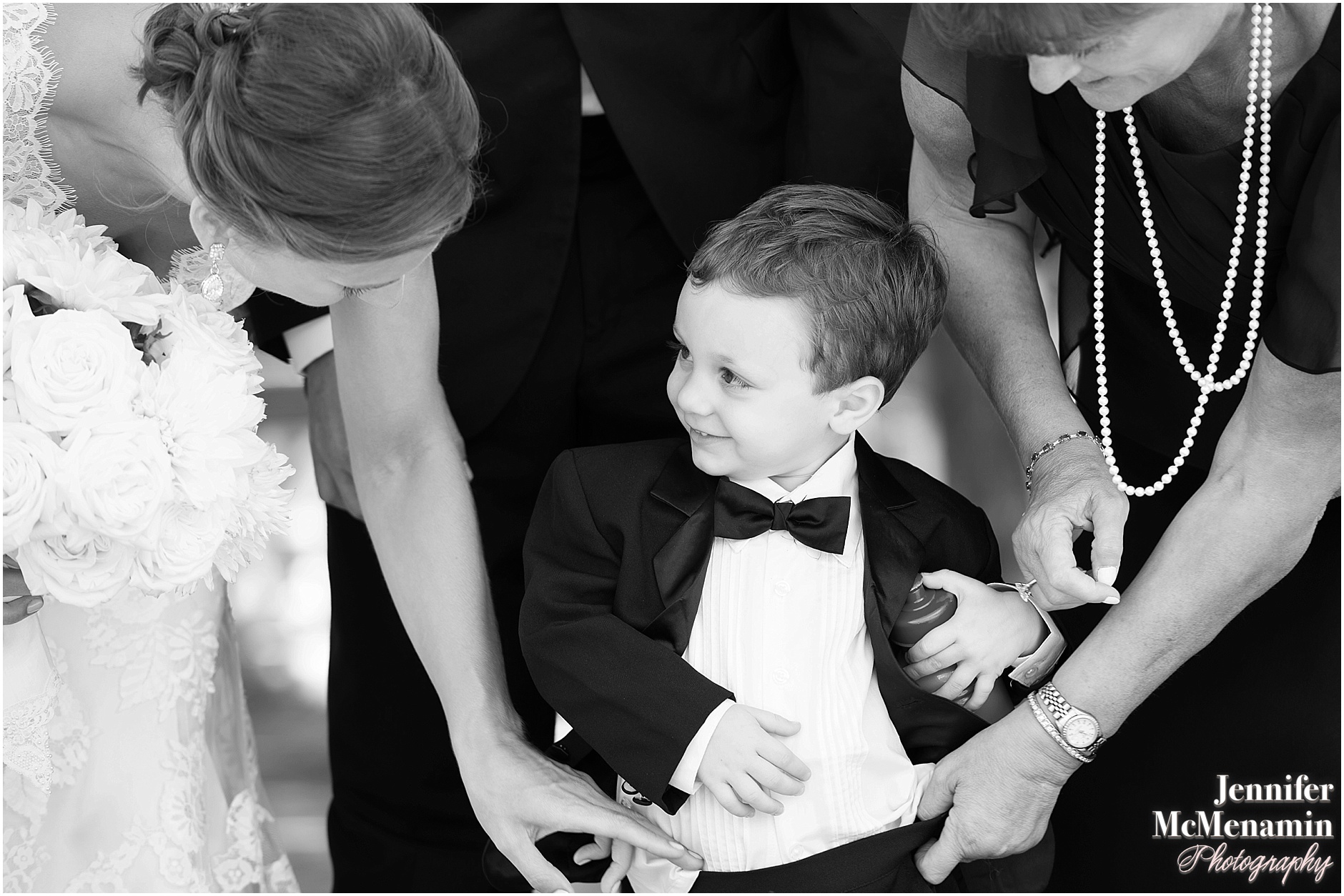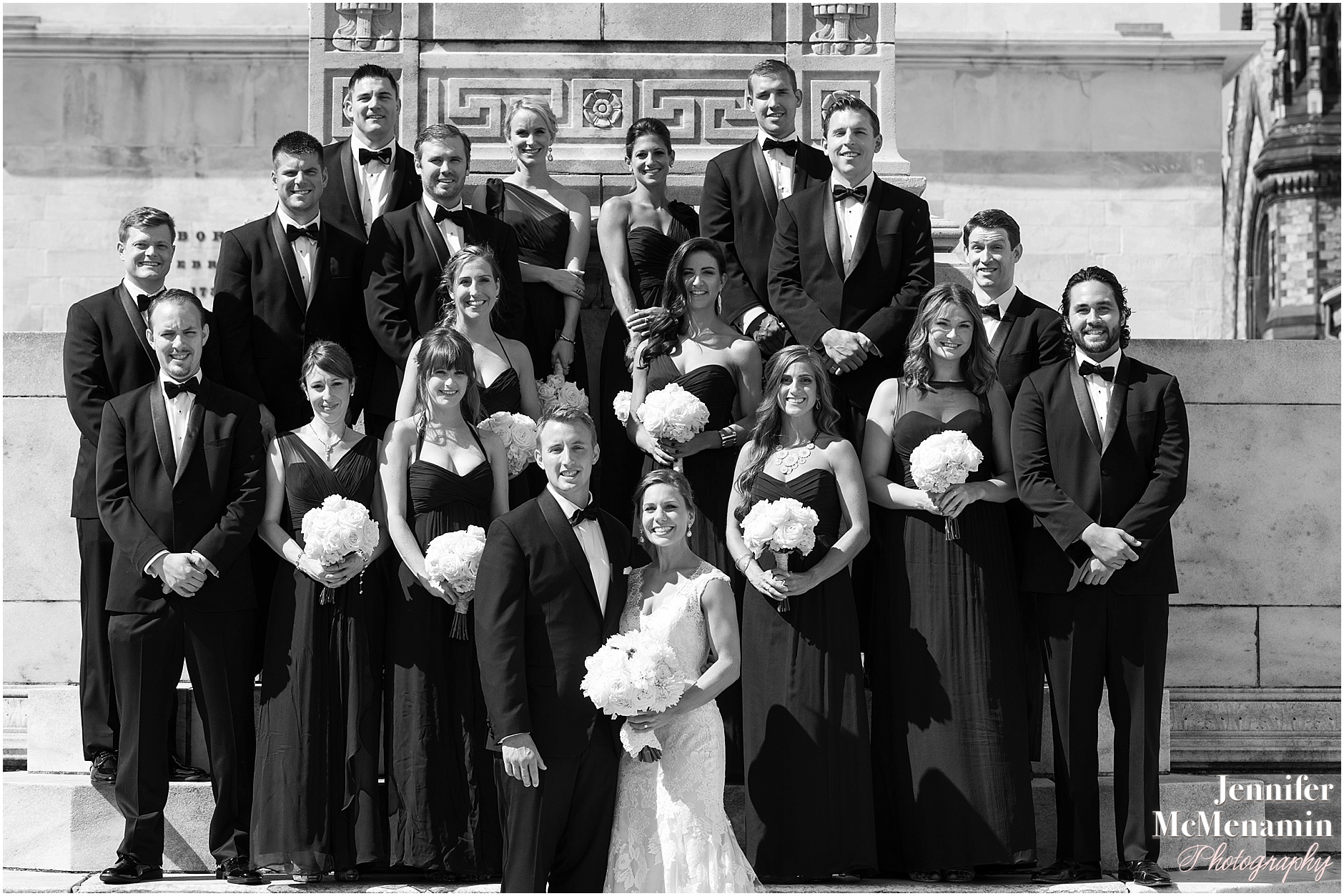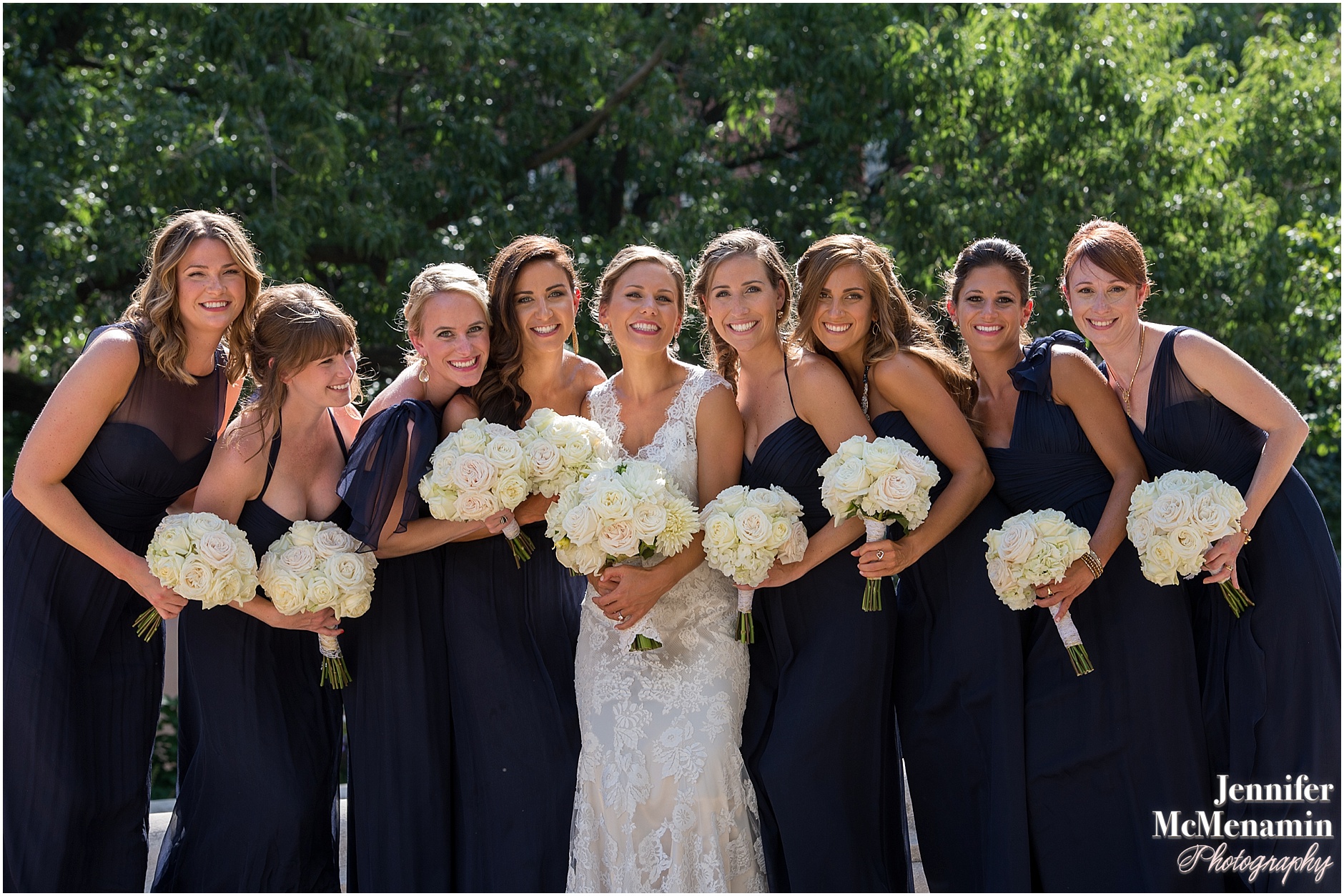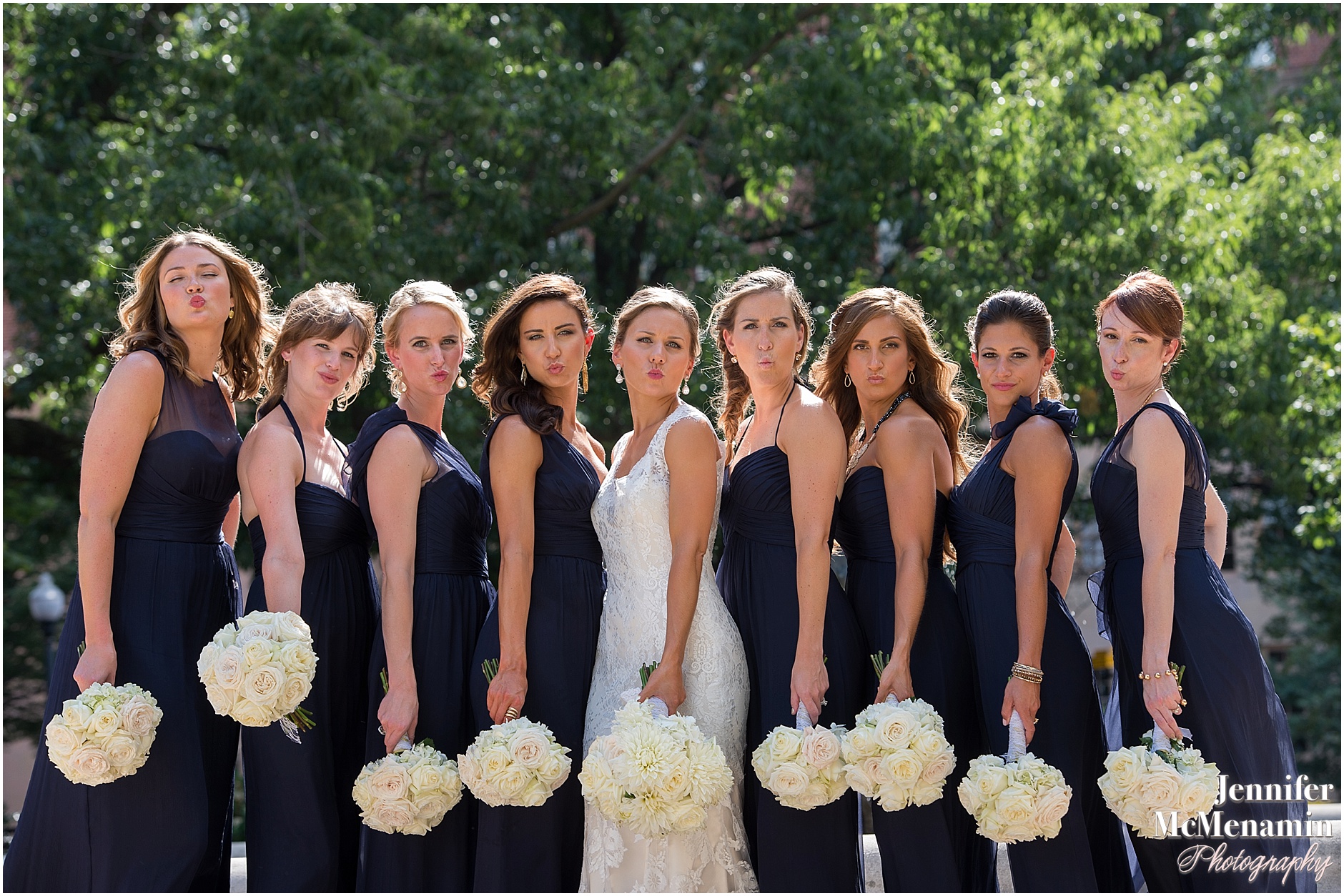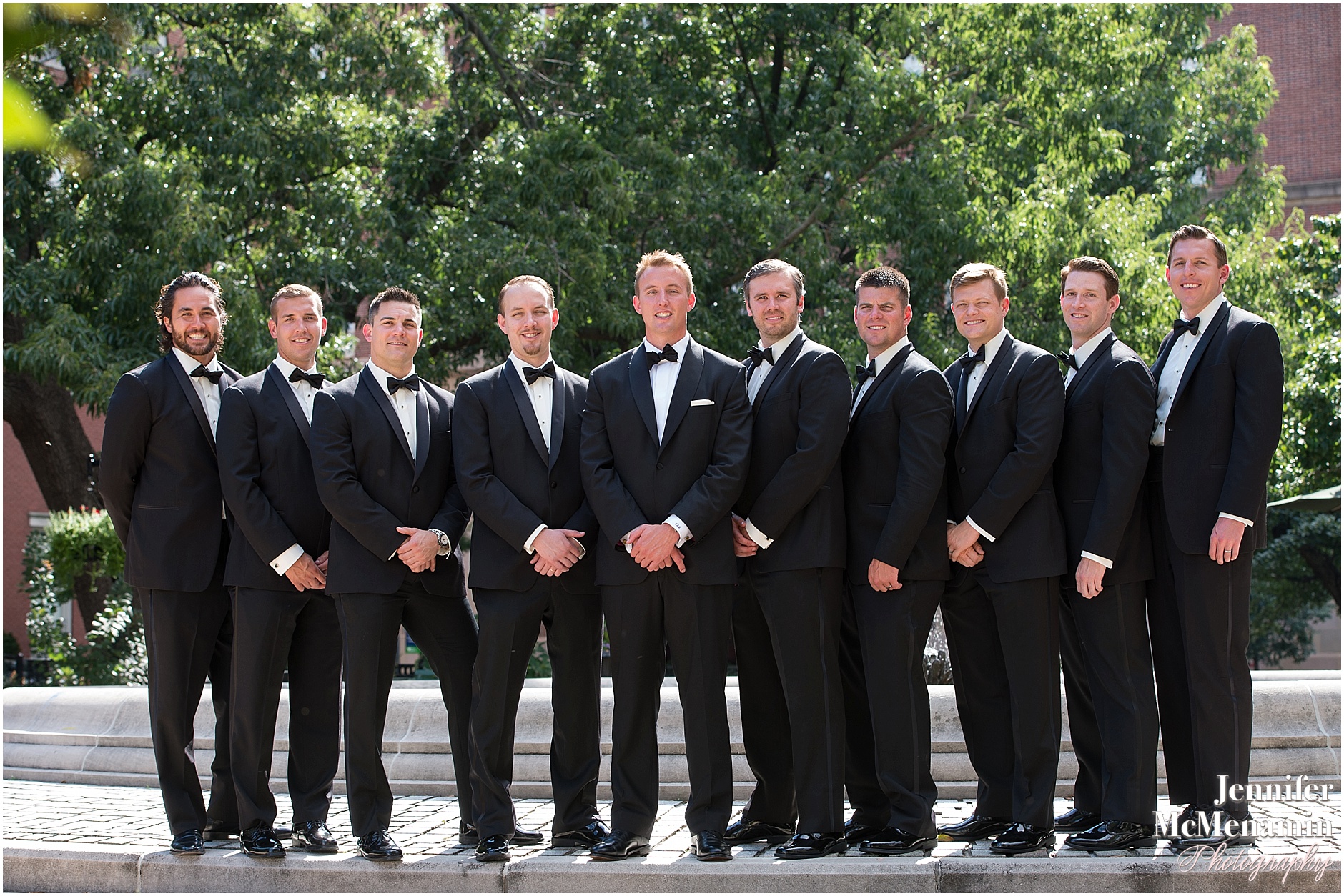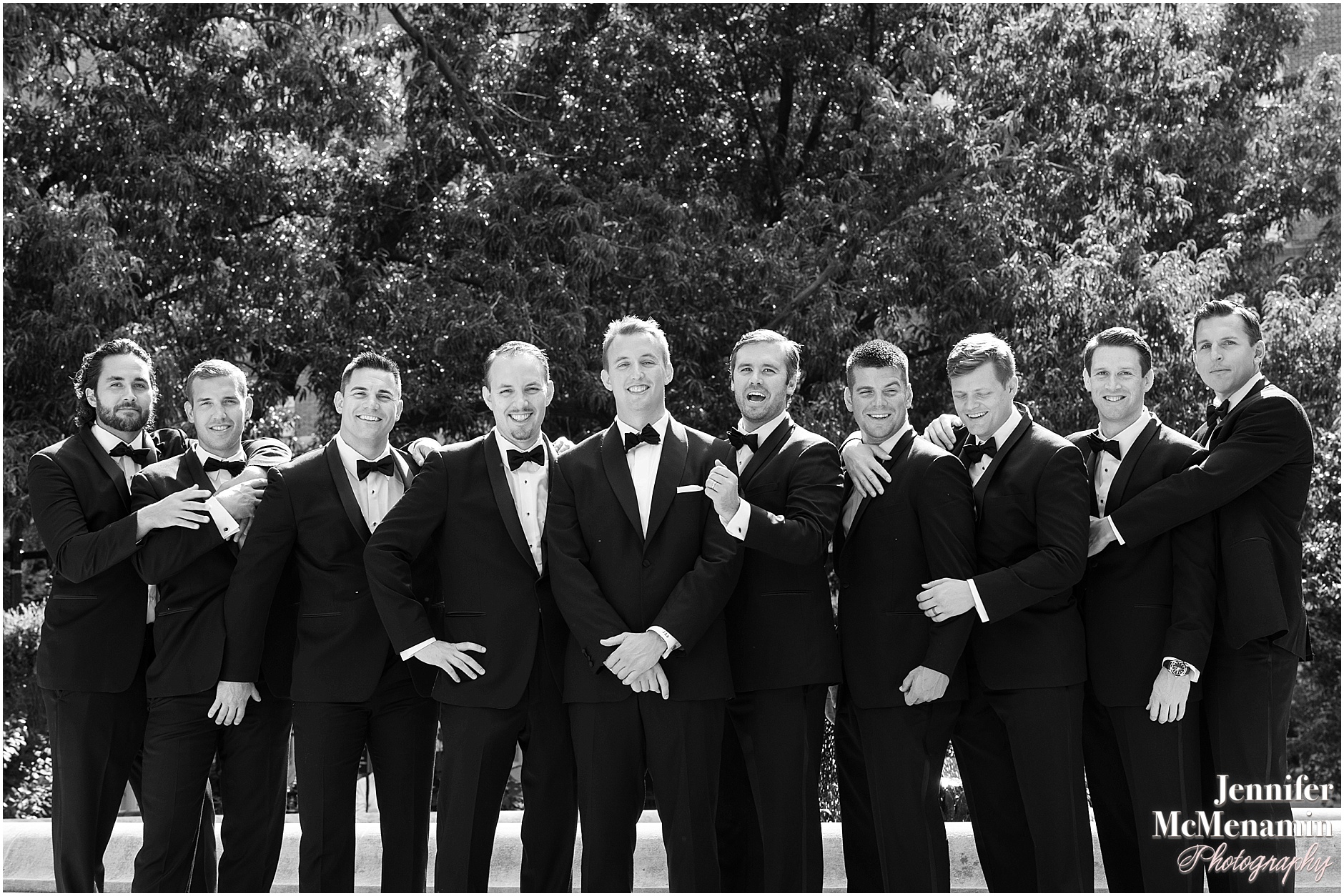 And just a few more of these two.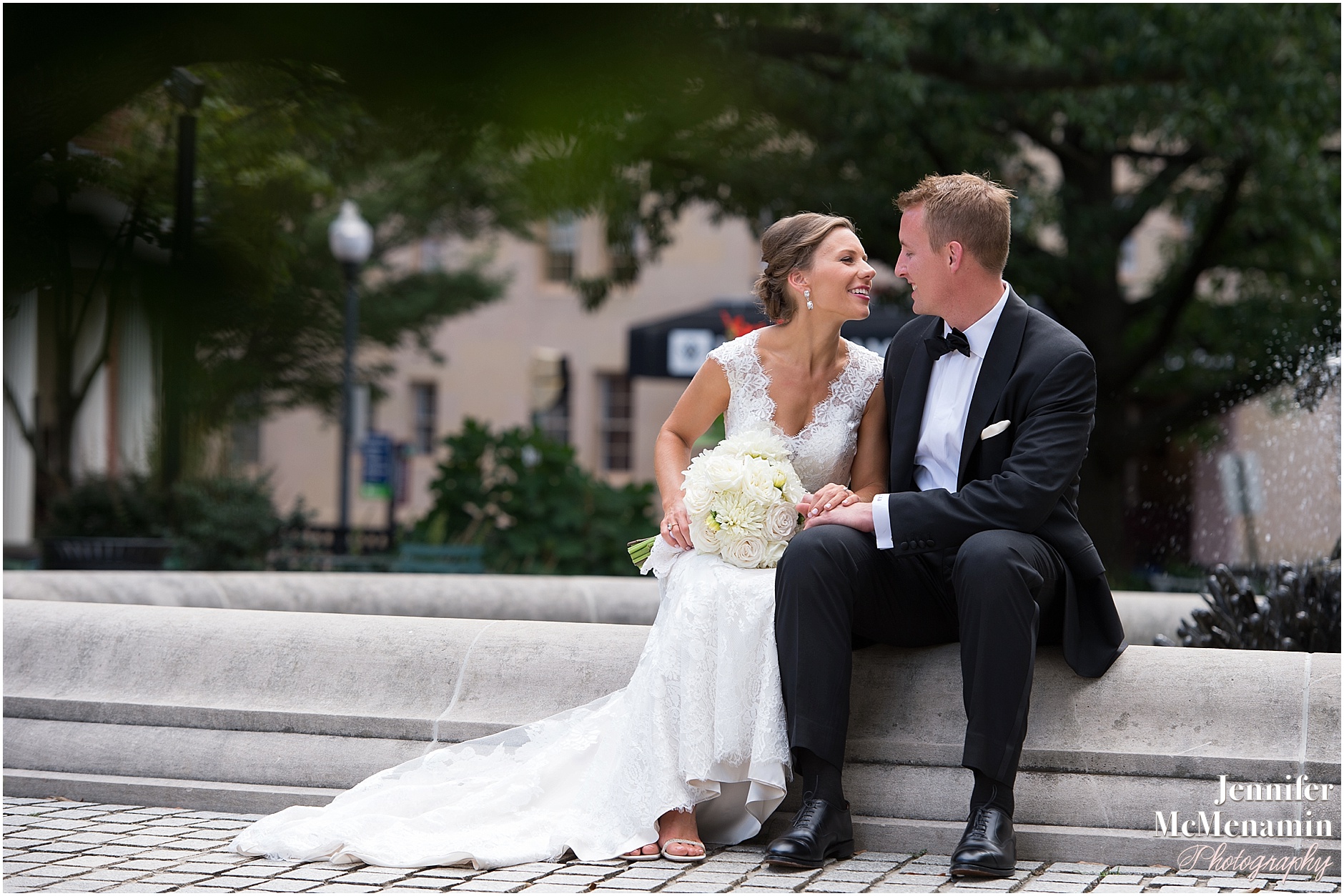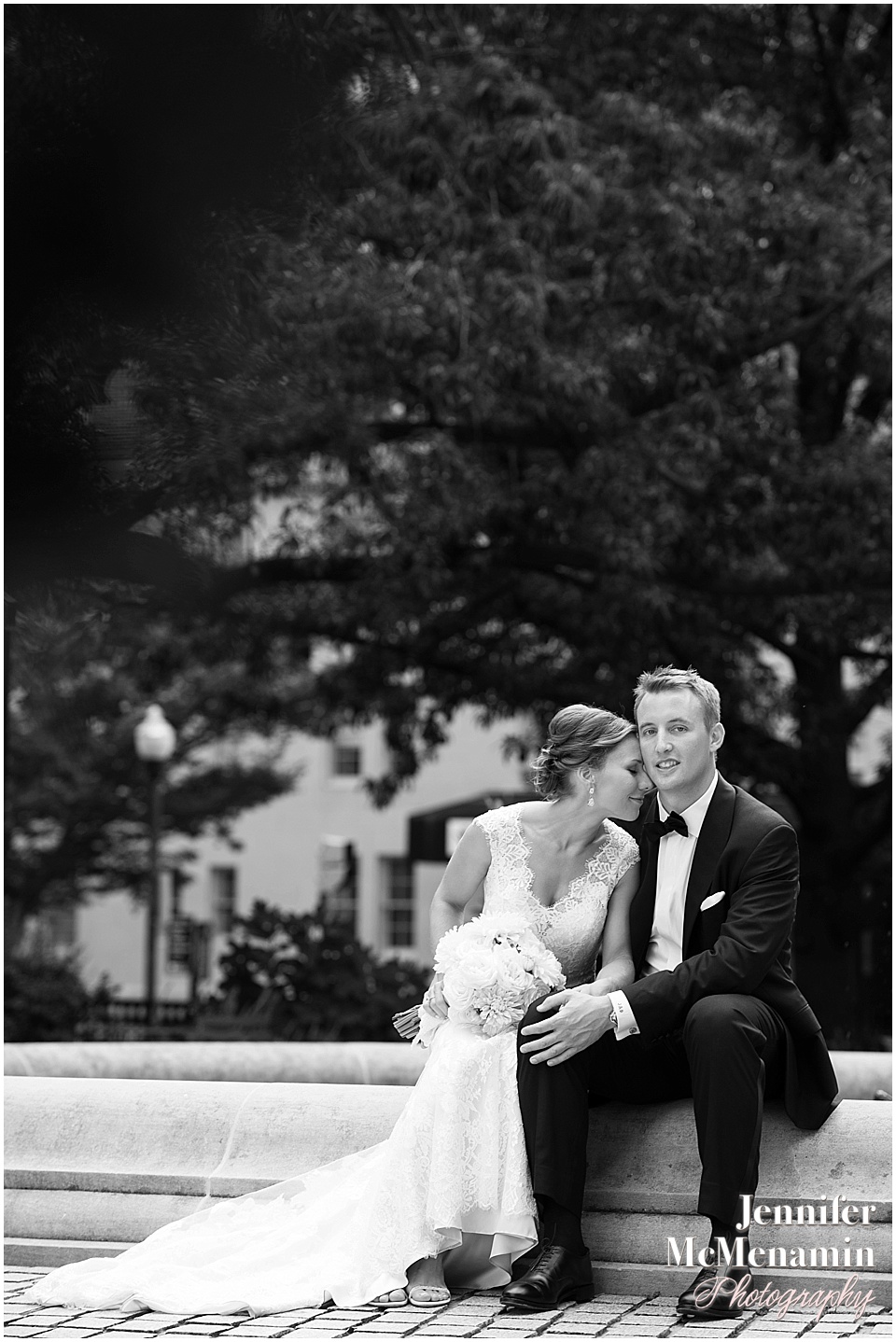 And then we were off to the historic Belvedere for their ceremony and reception!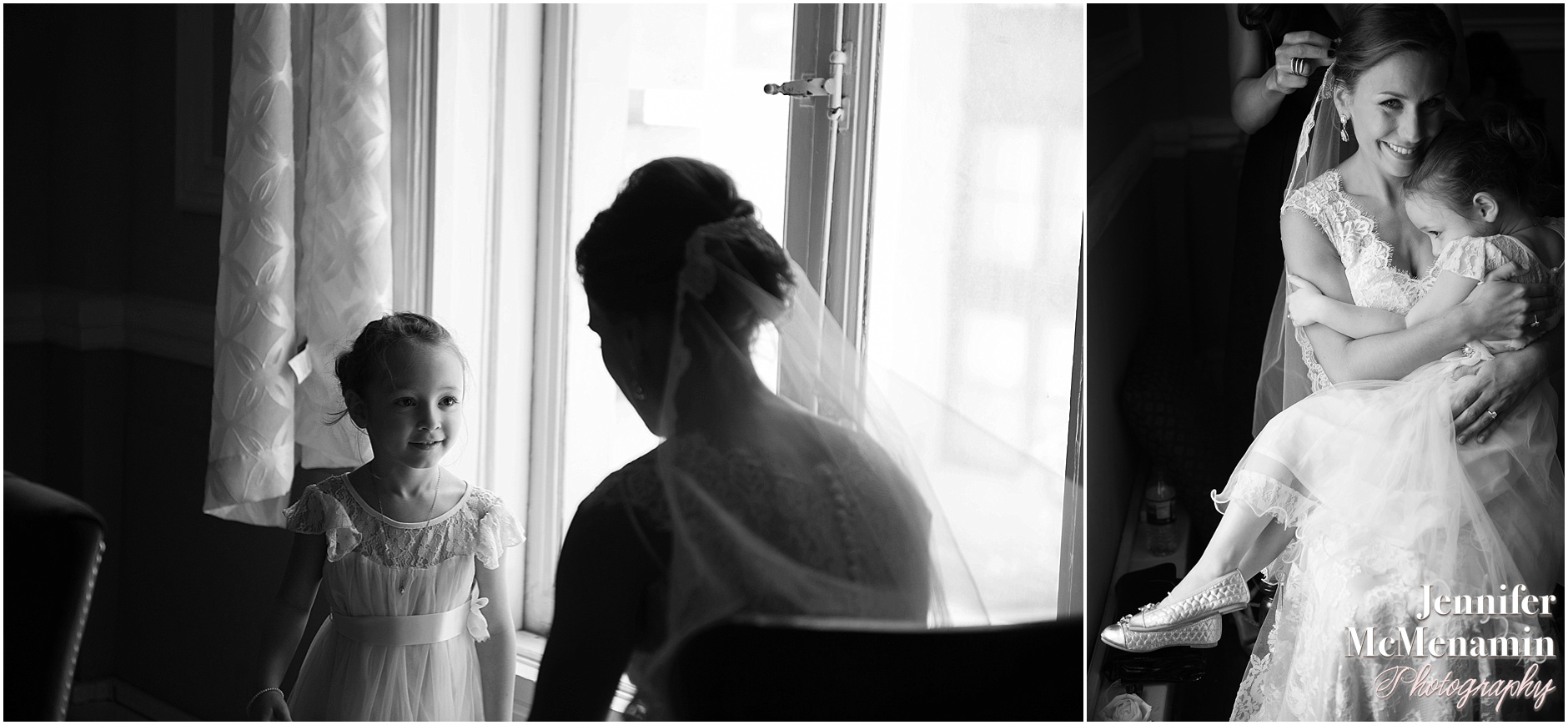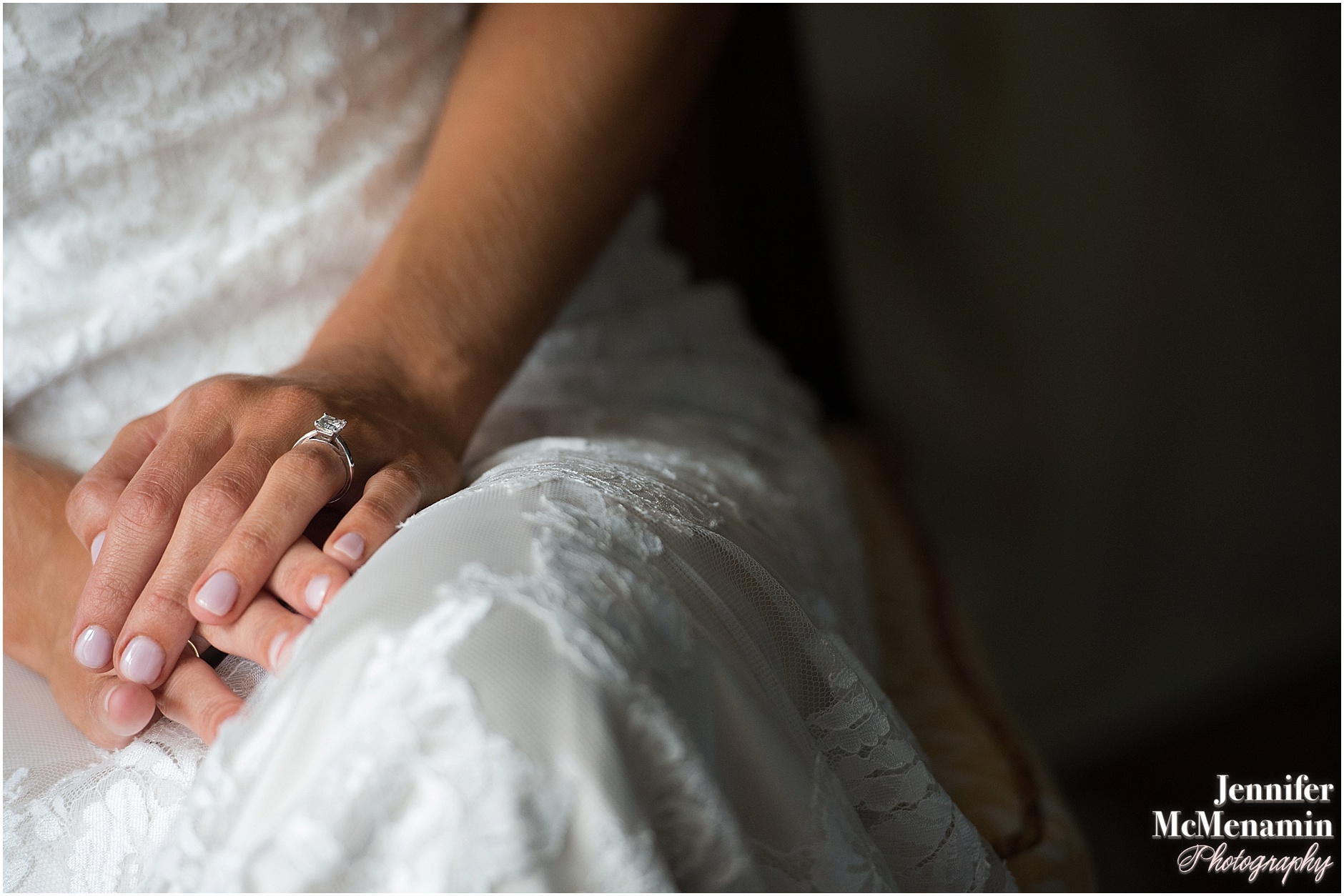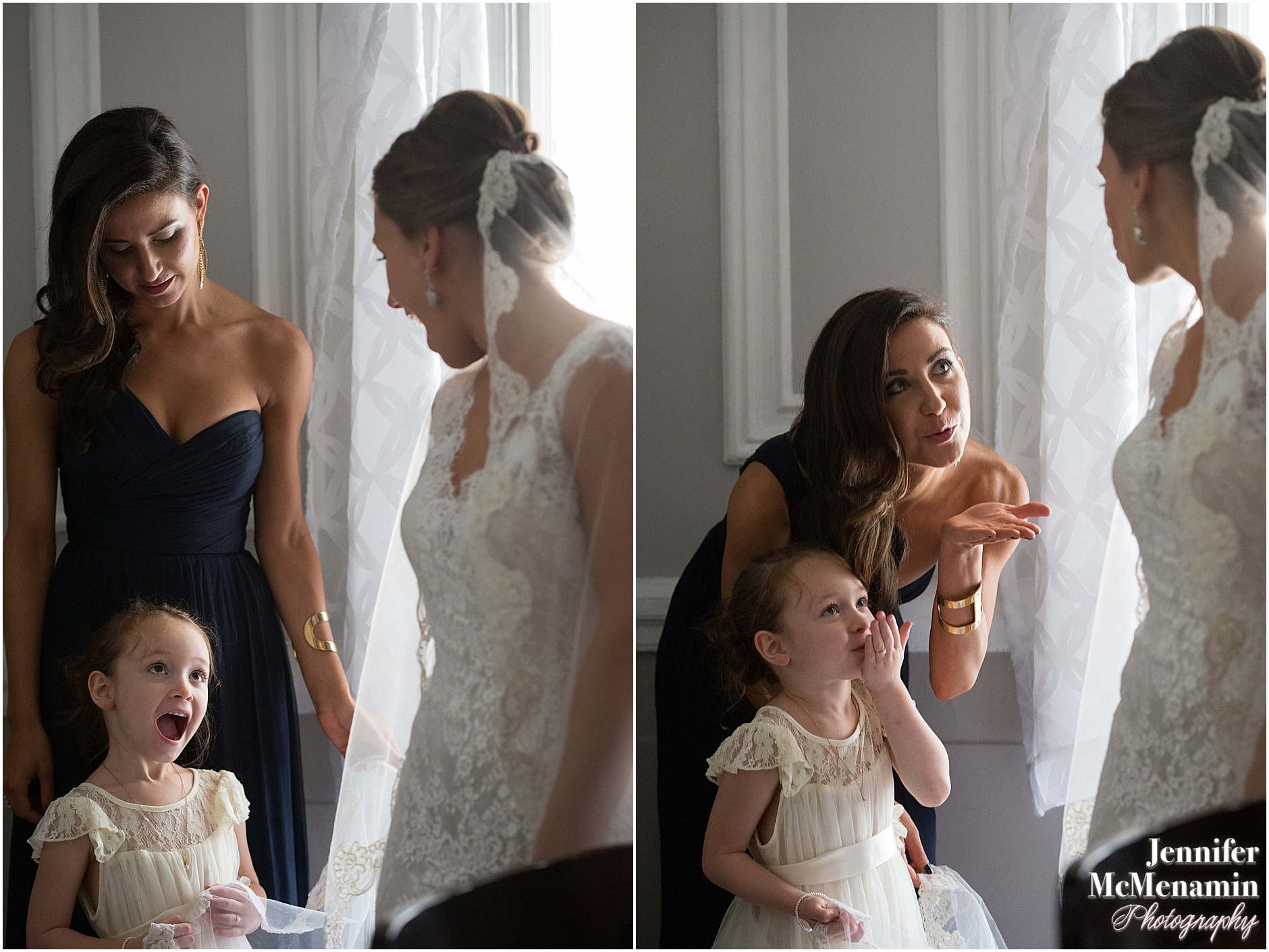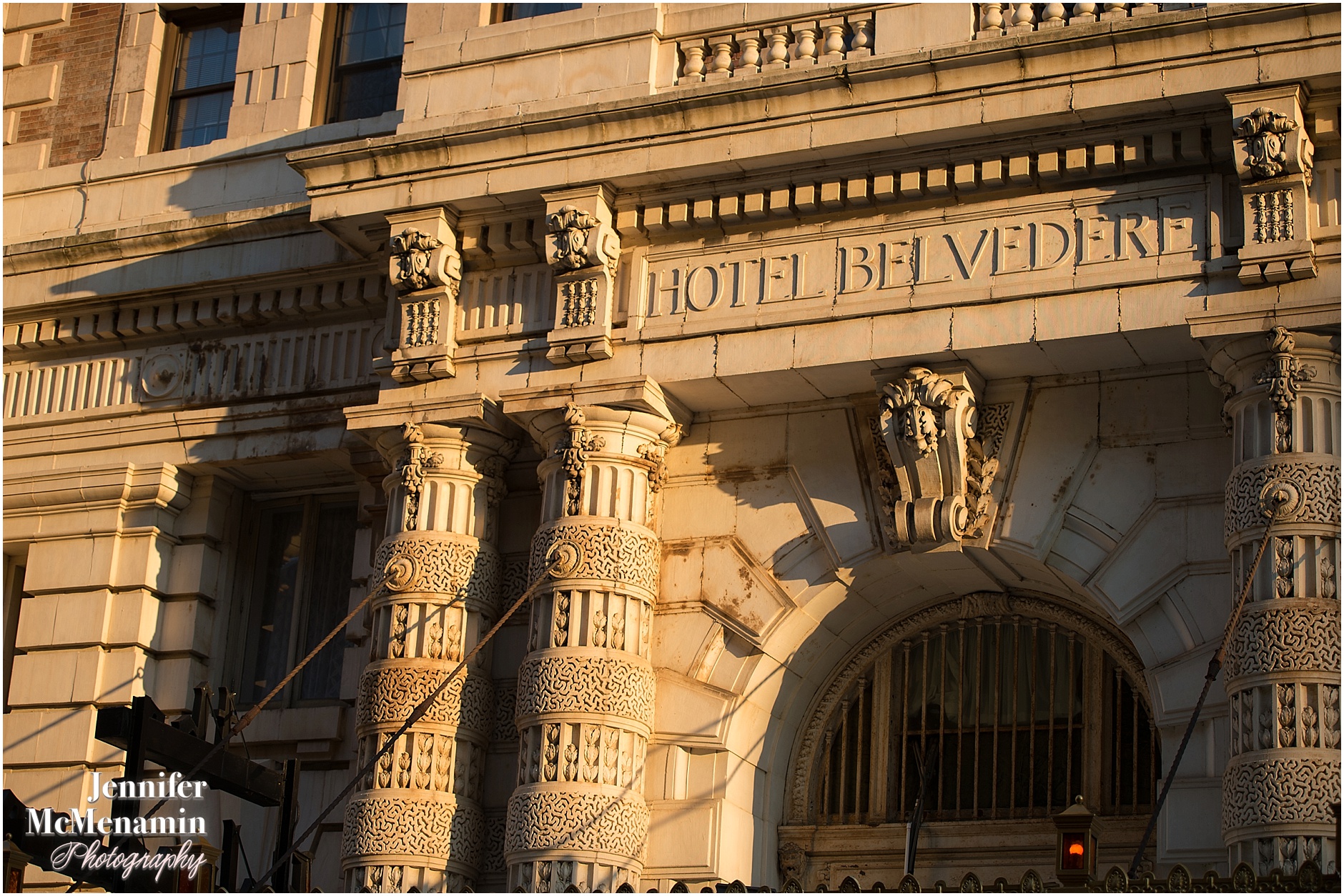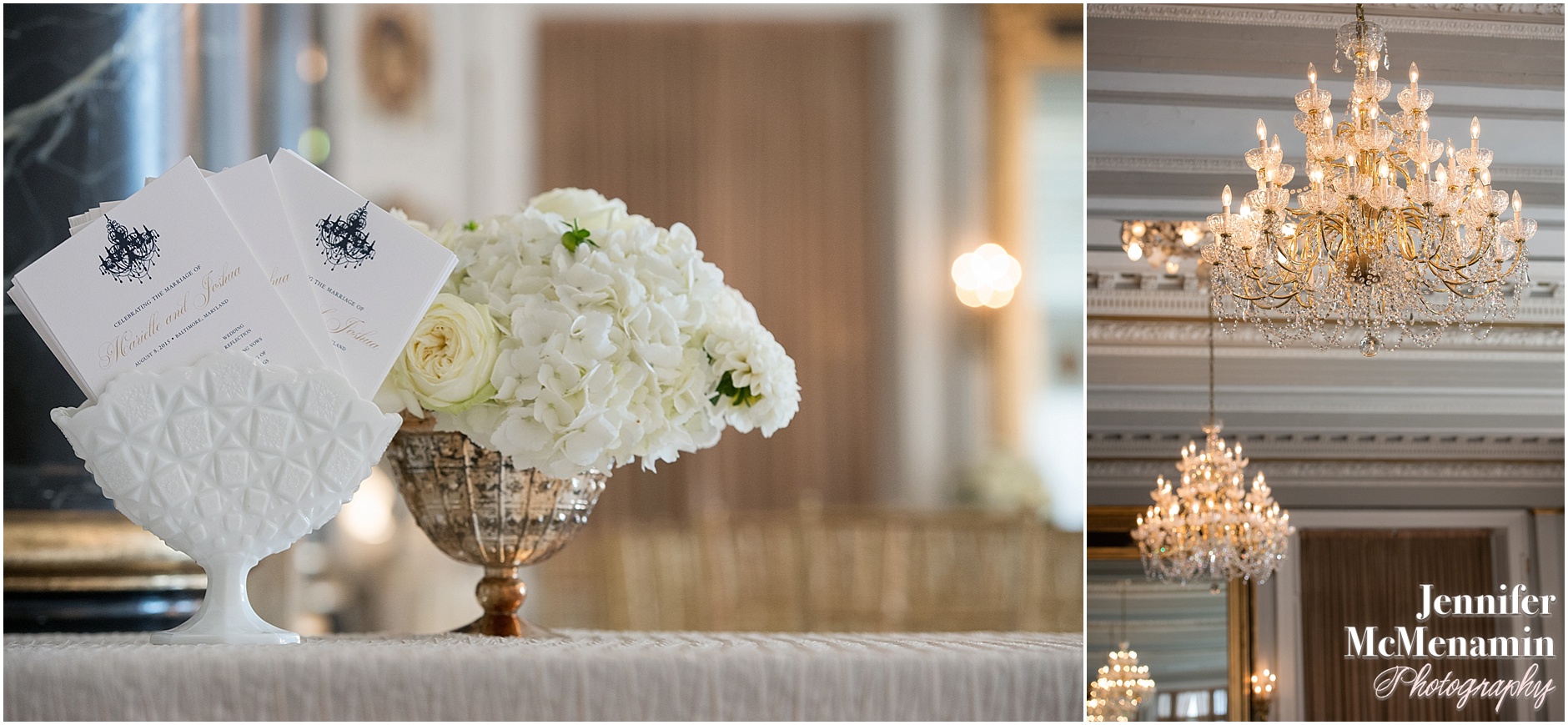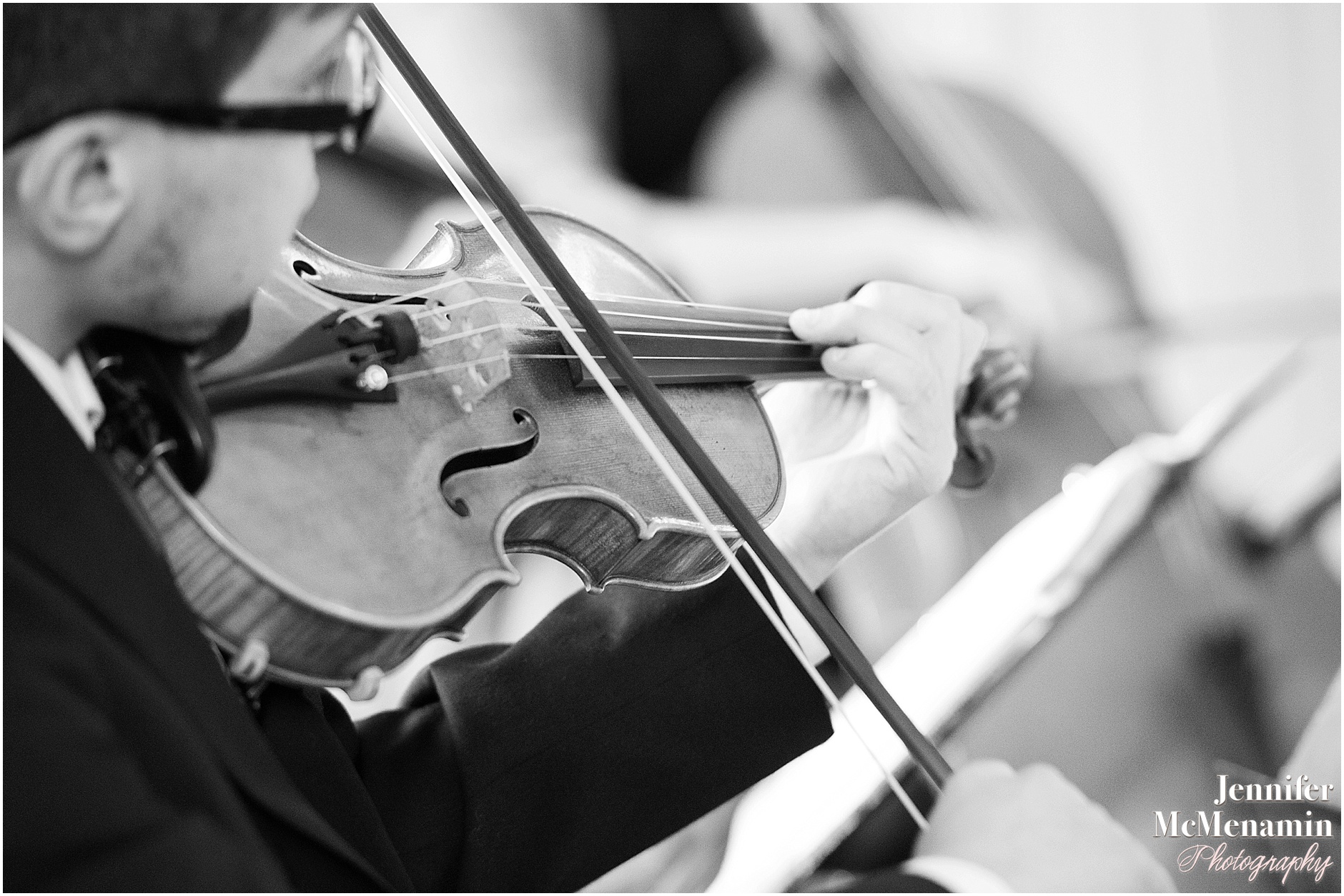 Finally, it was time to get married.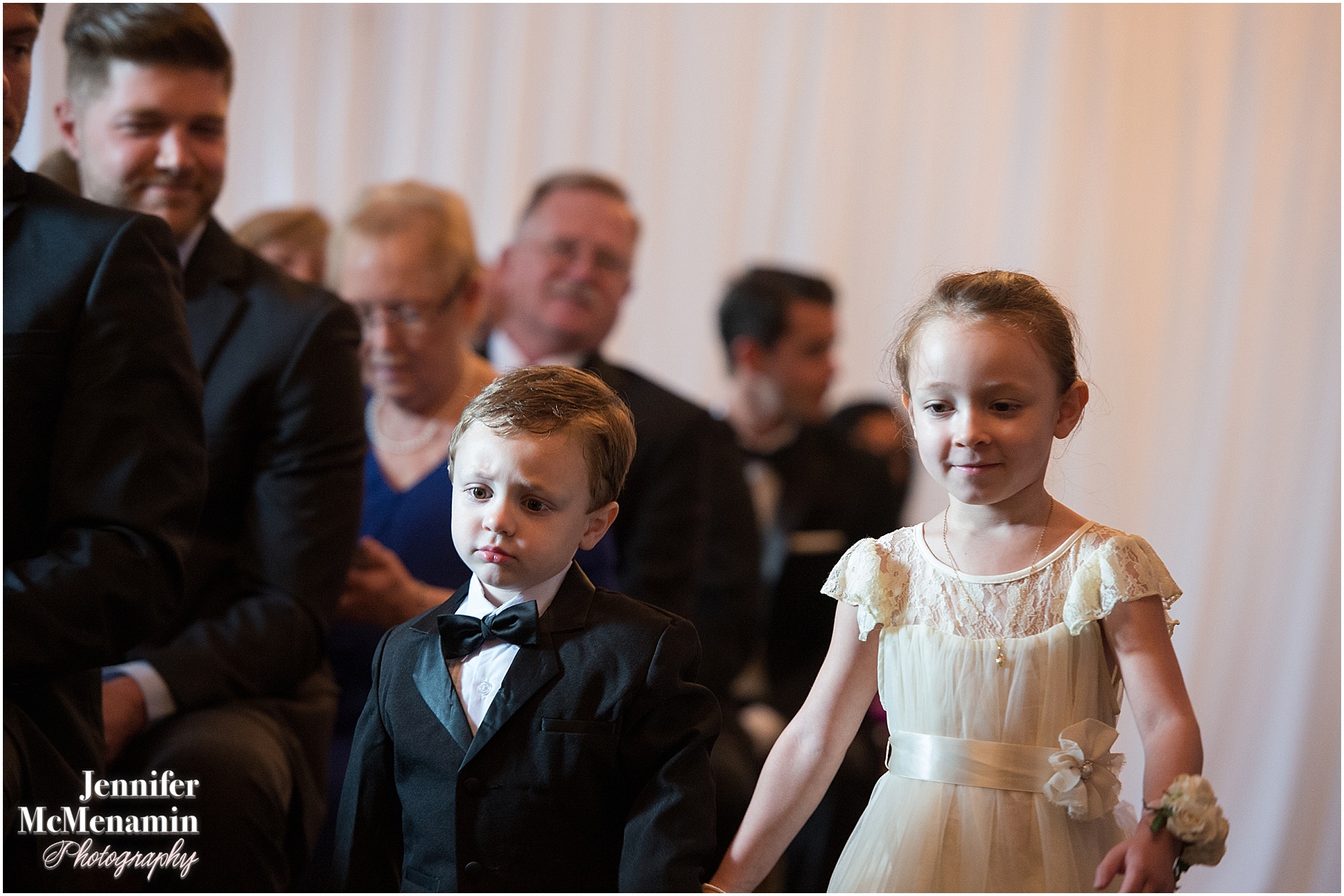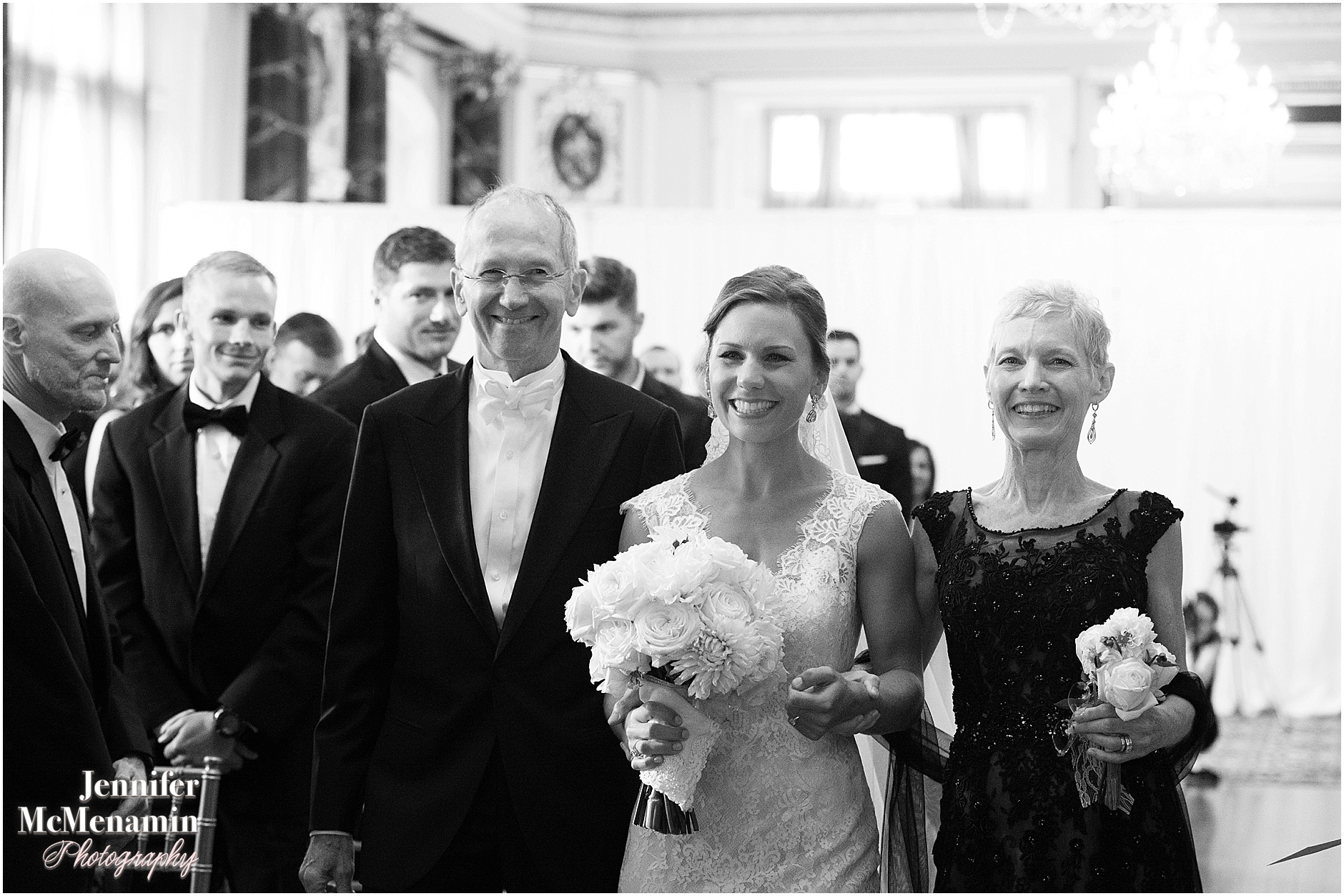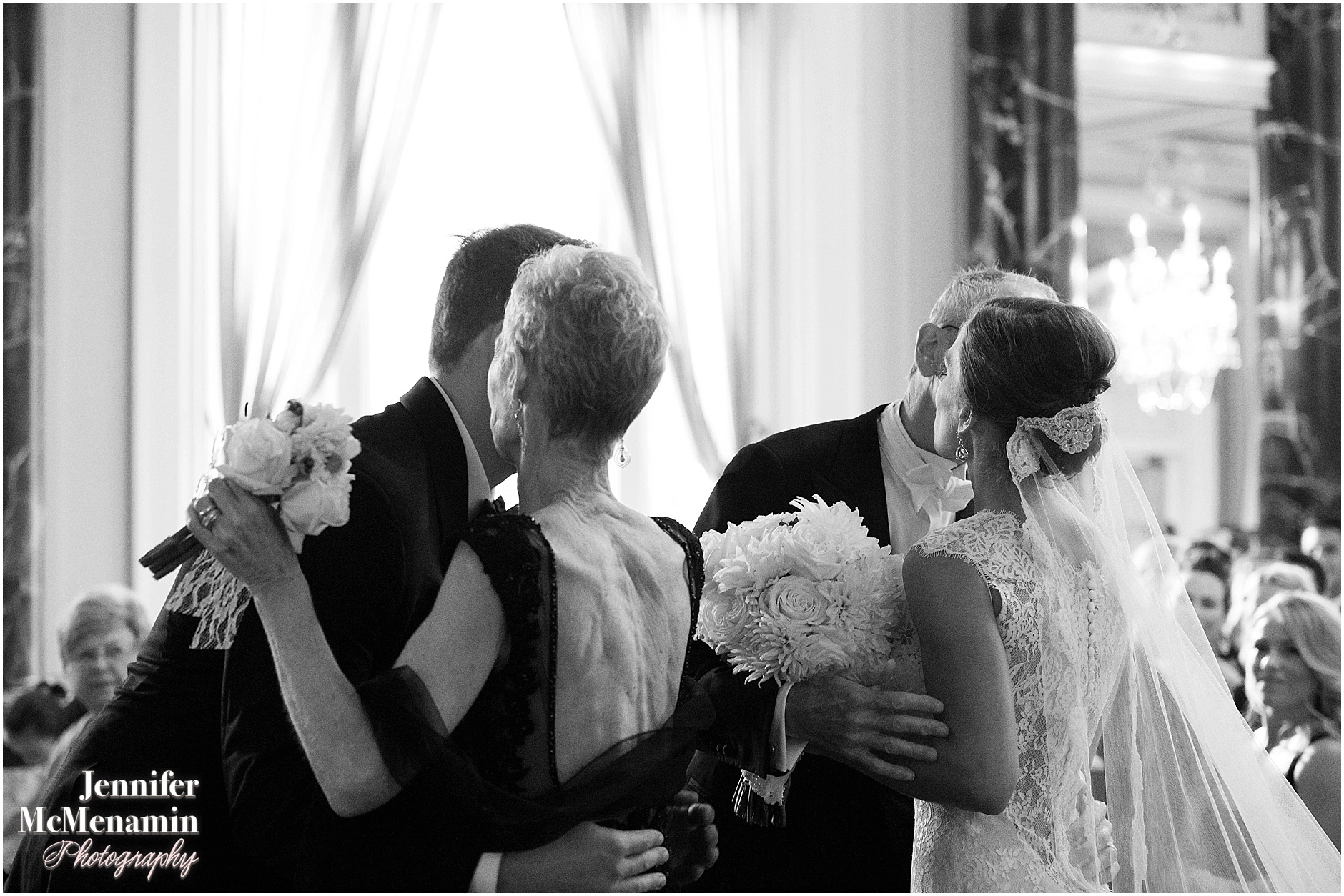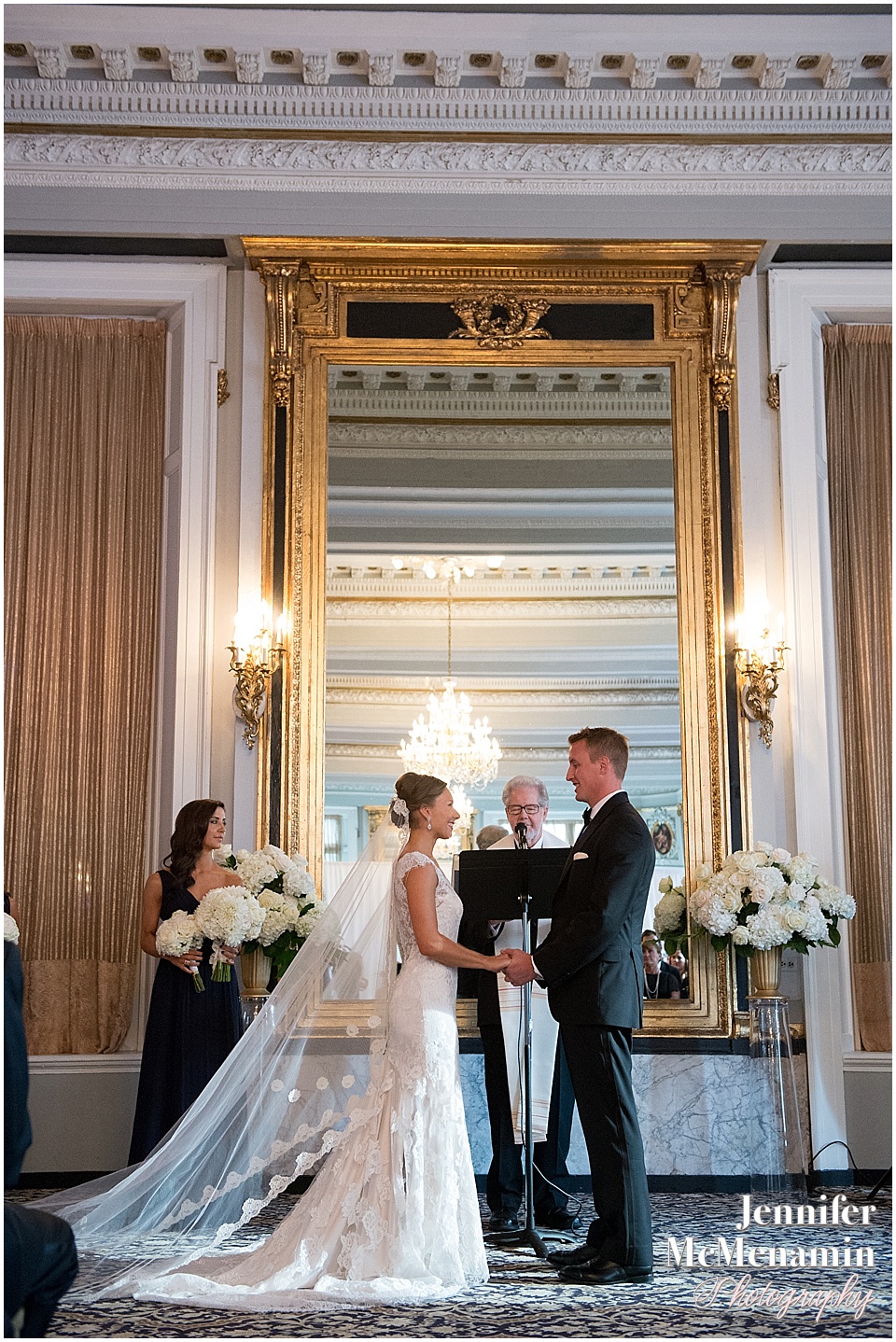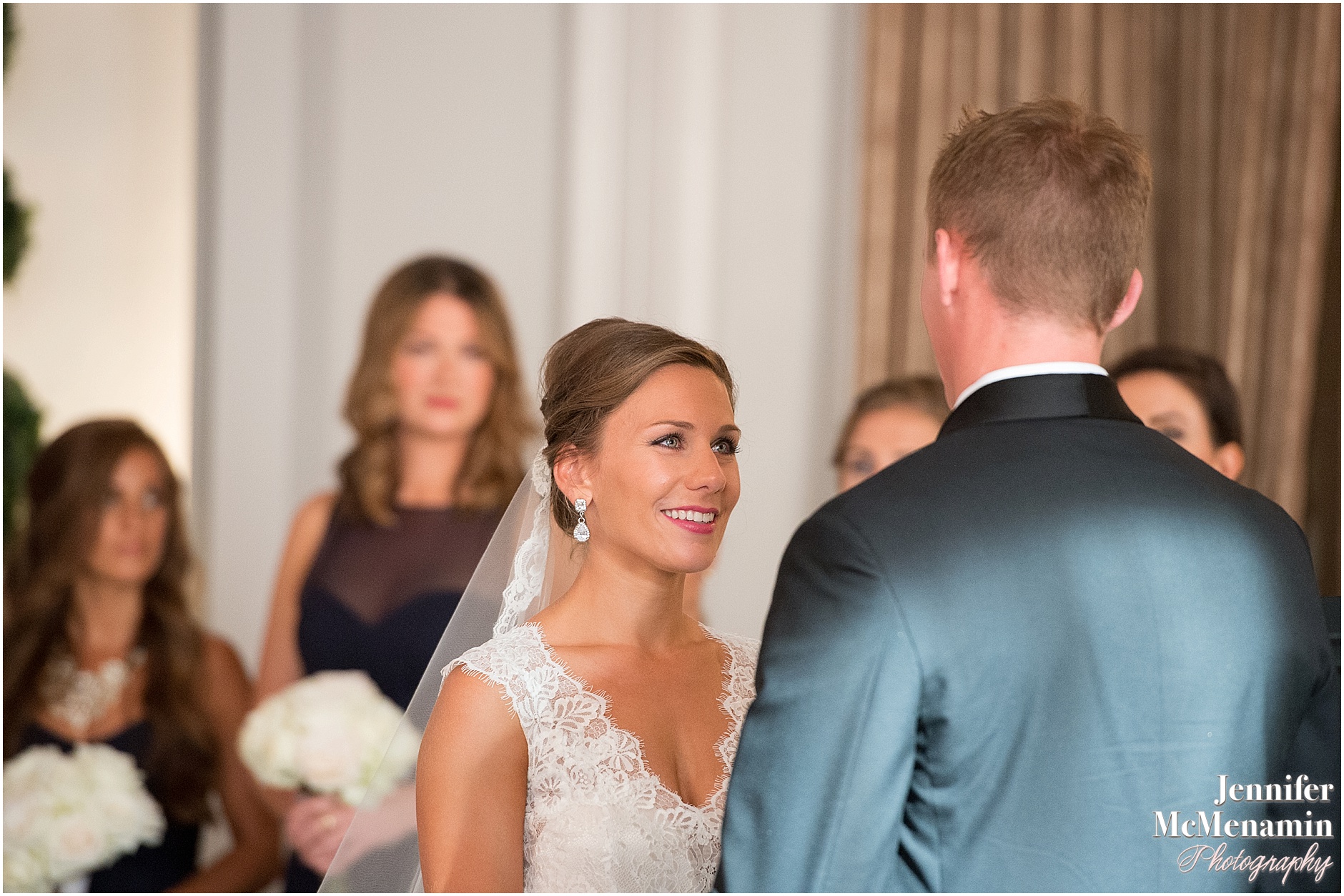 I loved the funny expressions of the ring bearer and flower girl during the ceremony — and the accompanying daggers that their father attempted to throw with his own facial expressions when he thought they weren't behaving appropriately. As the mother to two young children myself, I could completely empathize.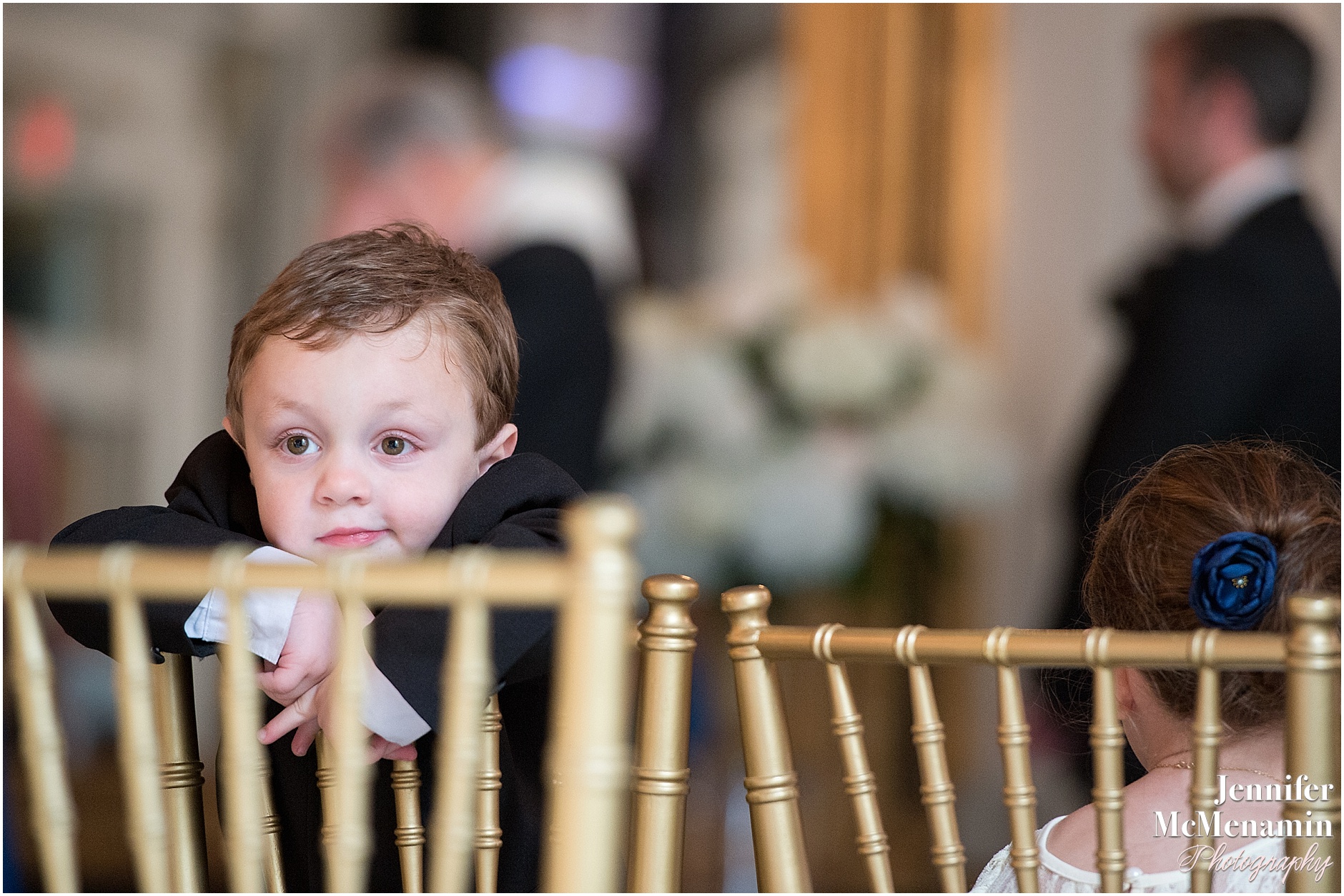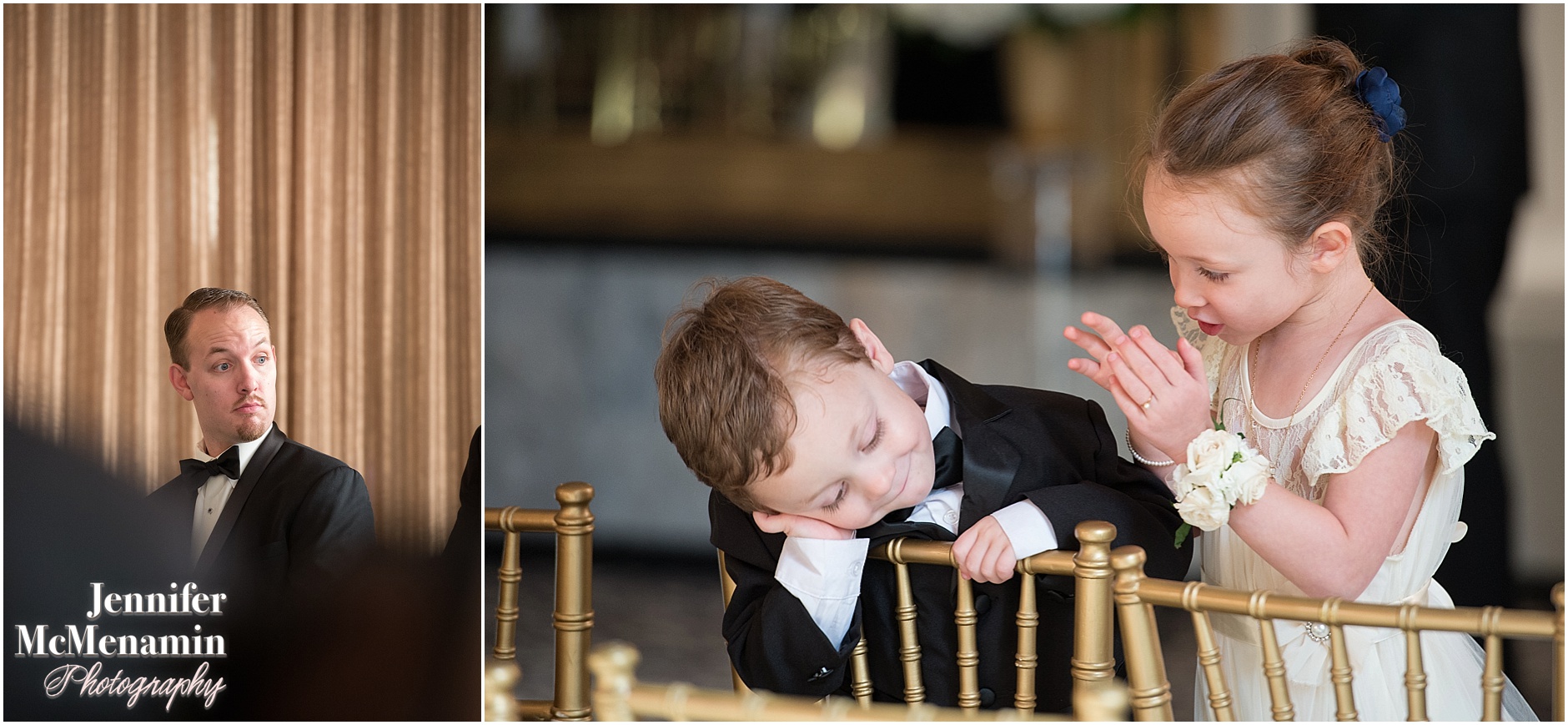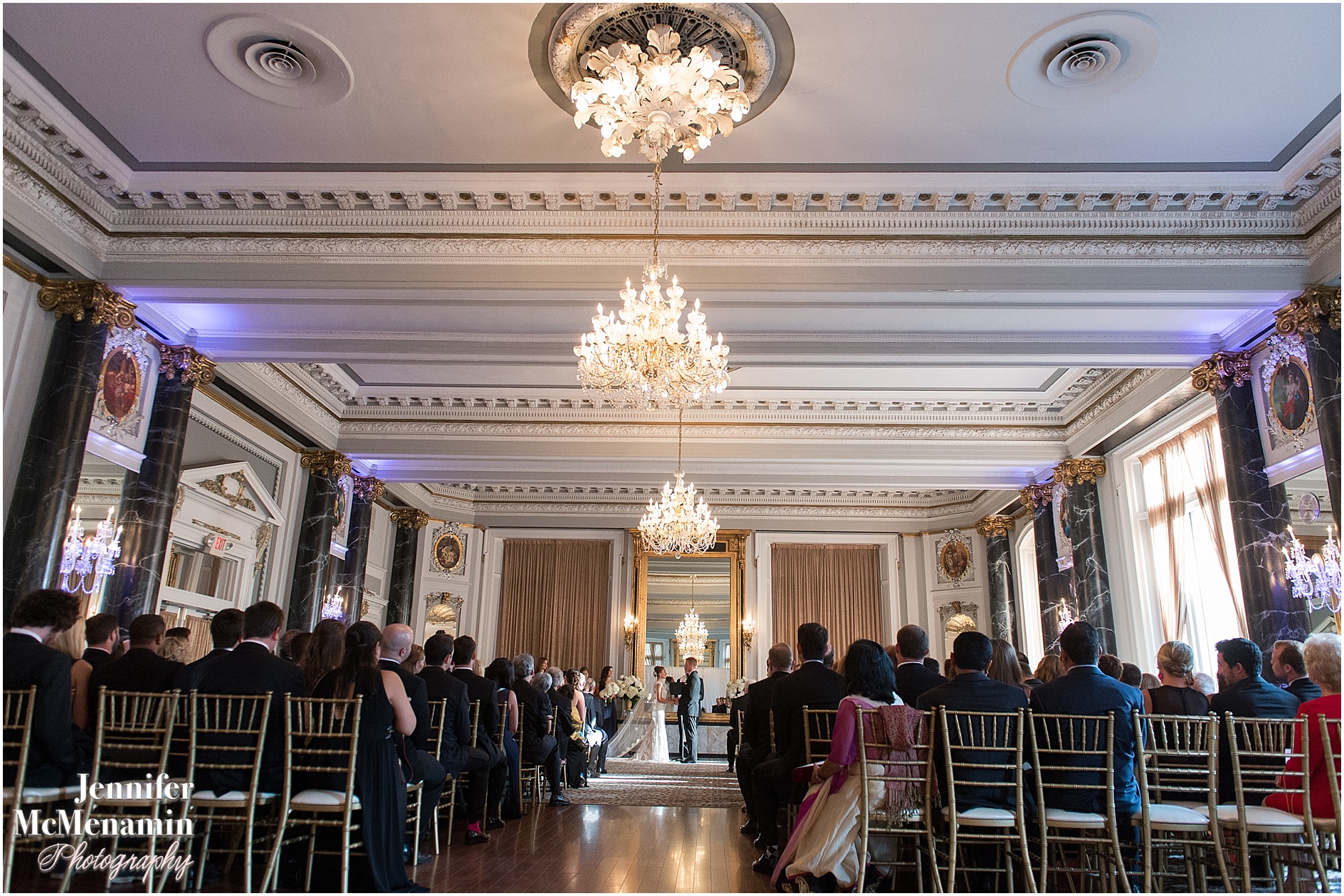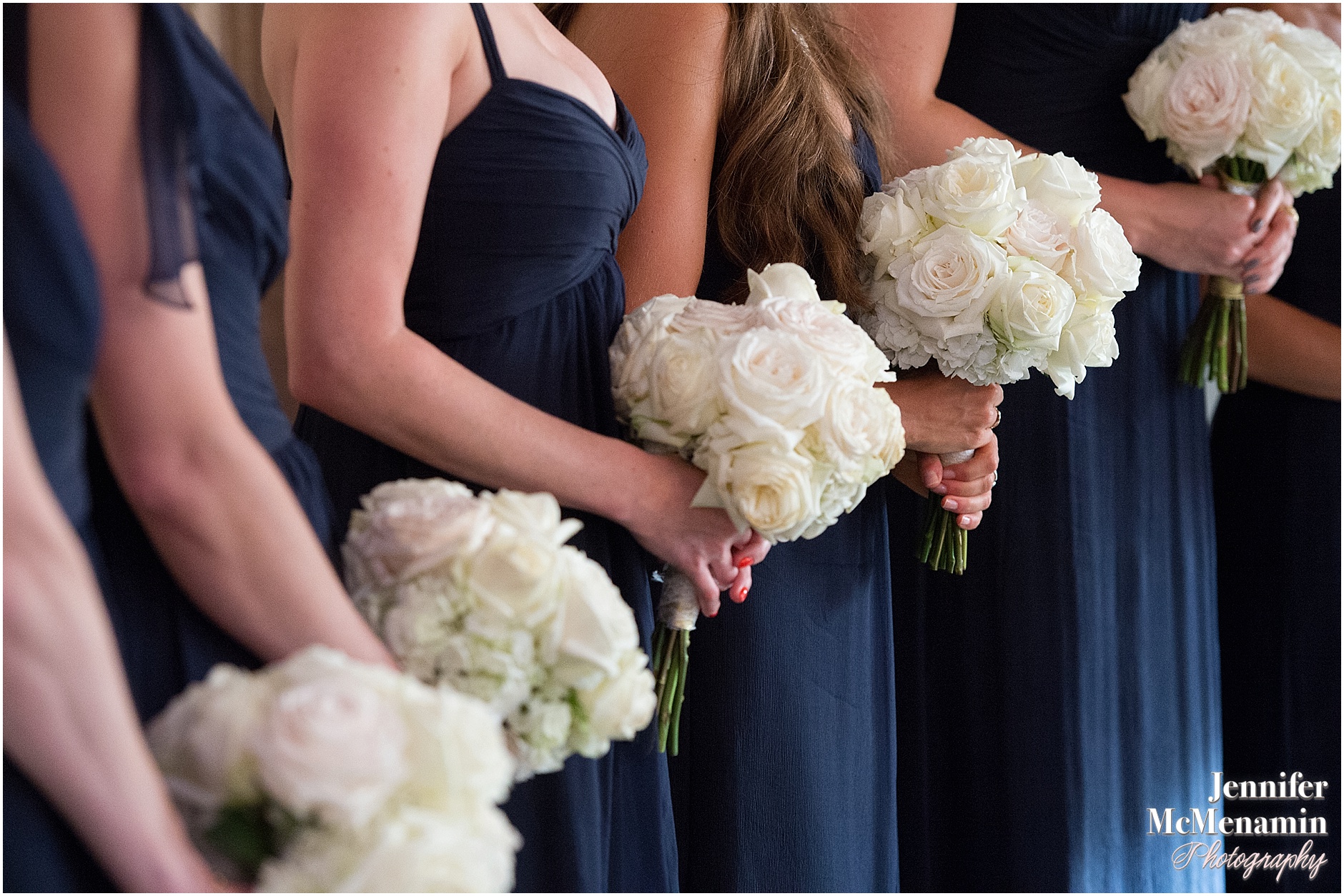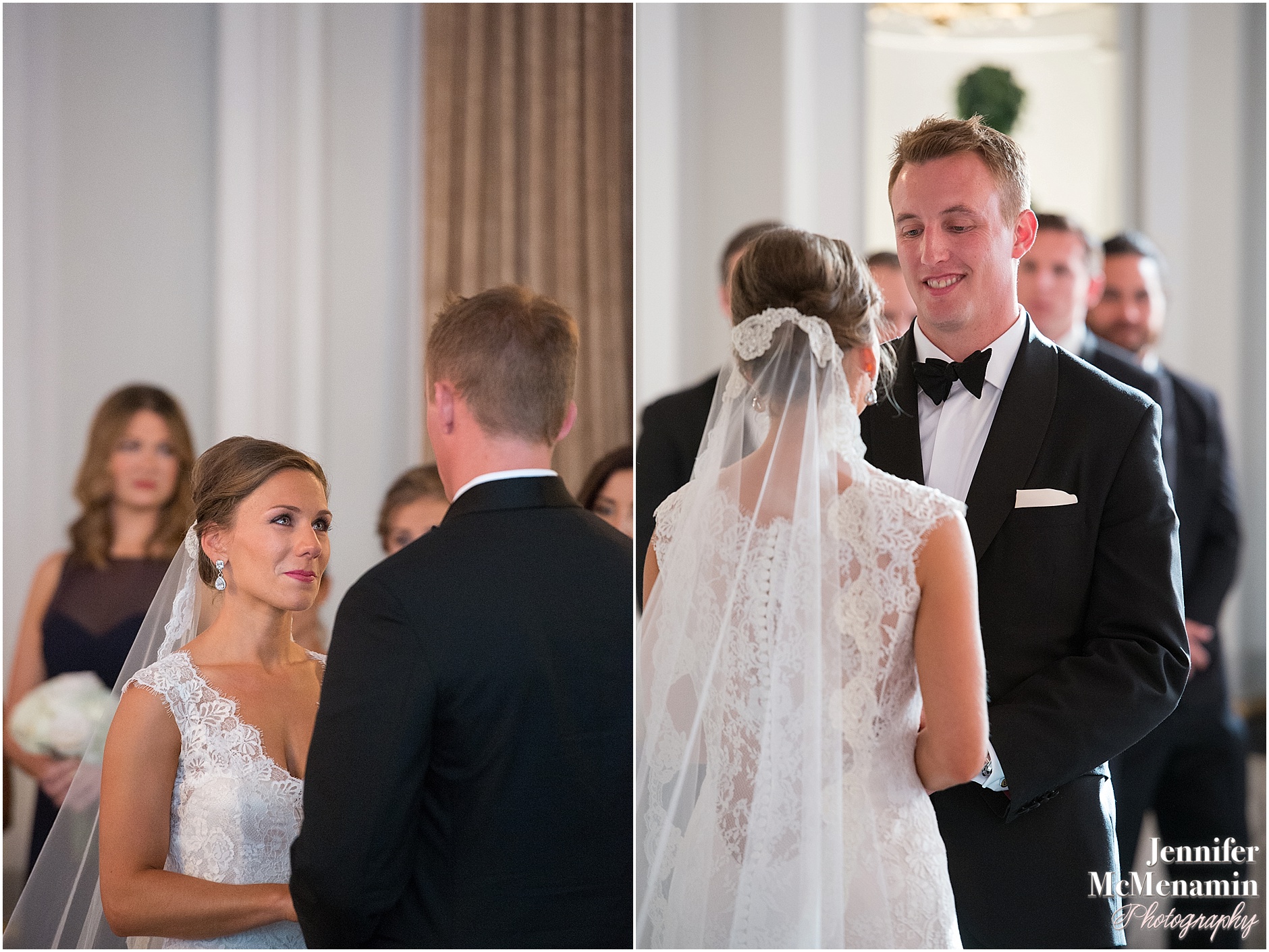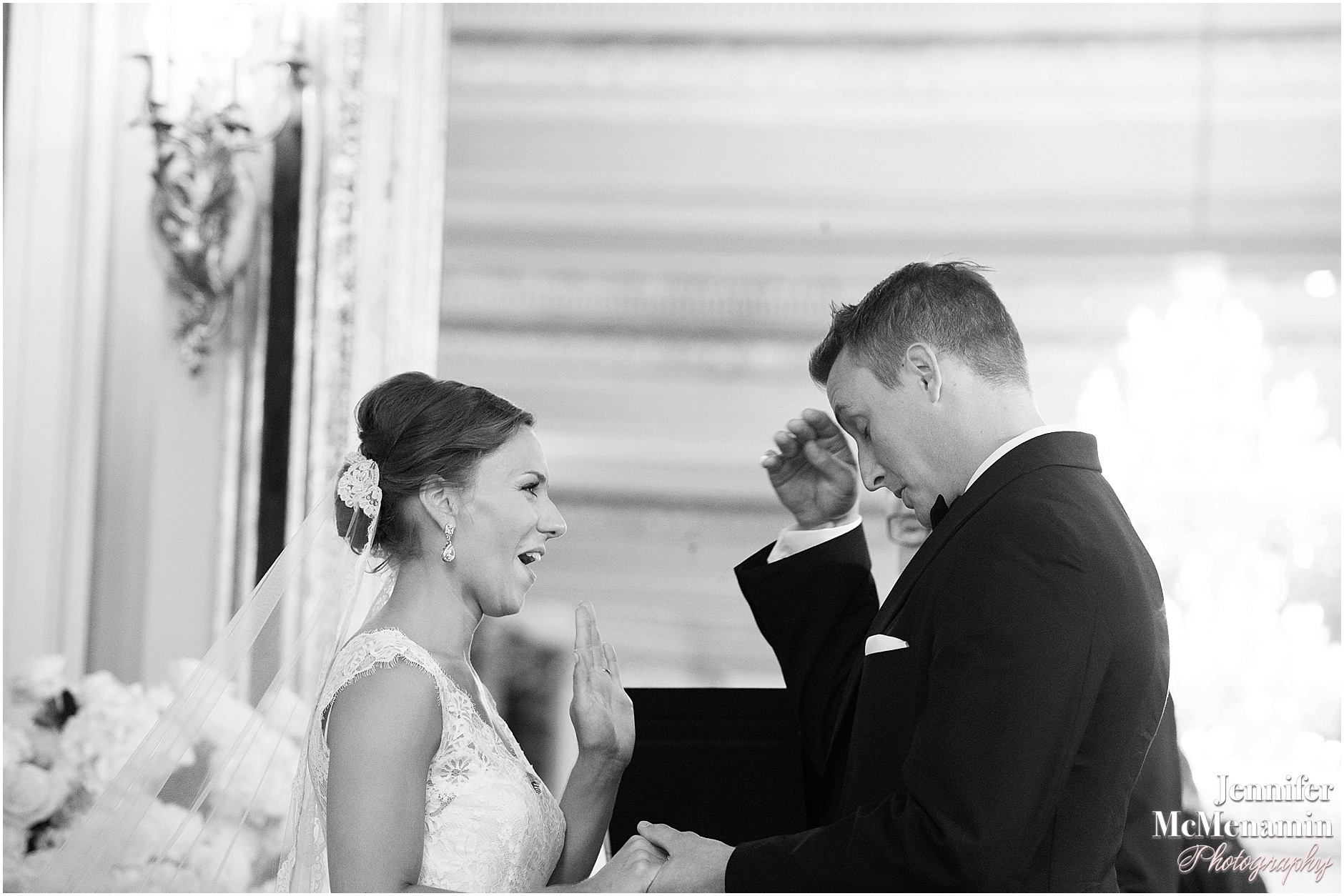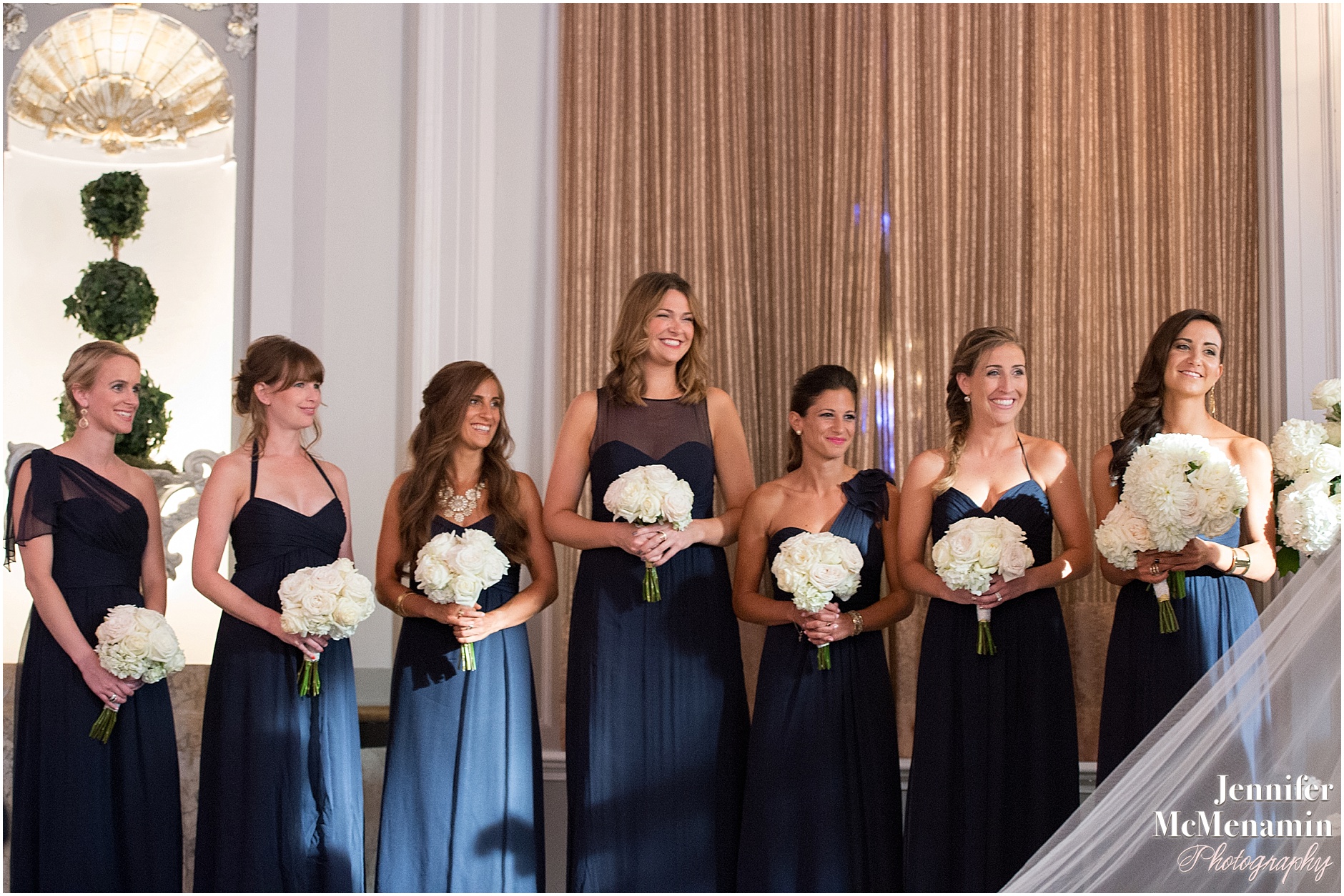 What a darling trio of kiddos!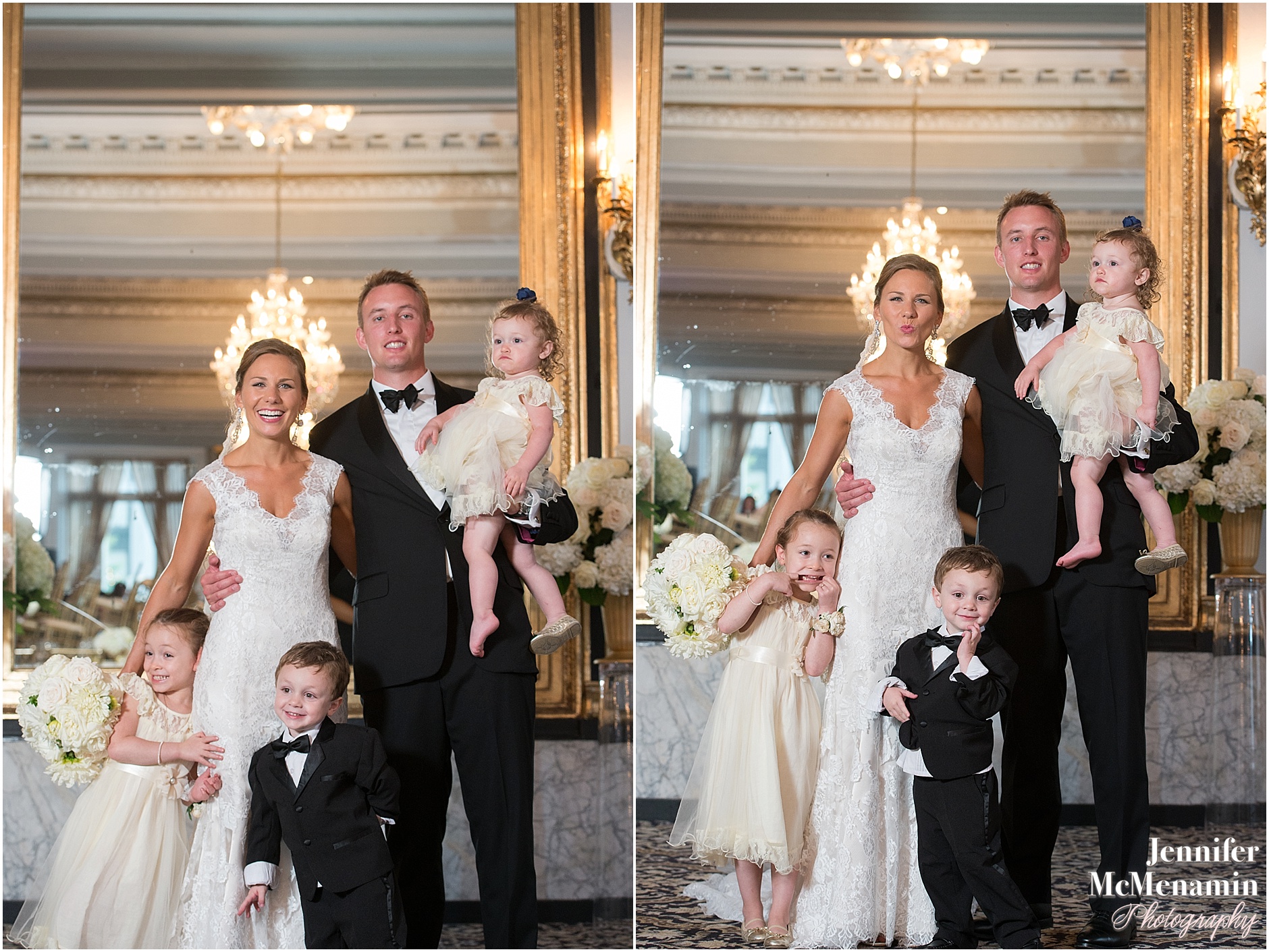 The beautiful bride and her mama.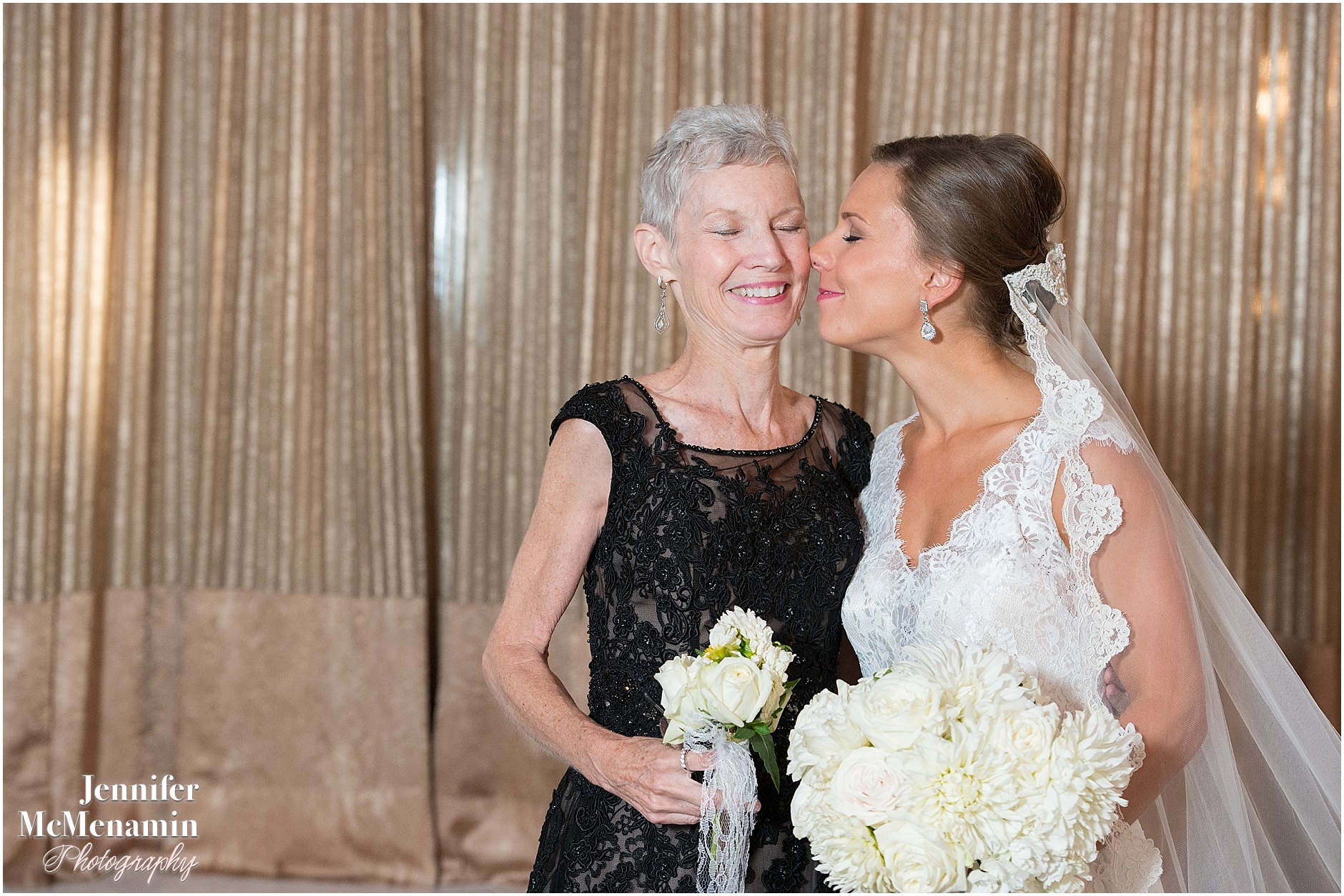 And then it was time for the party!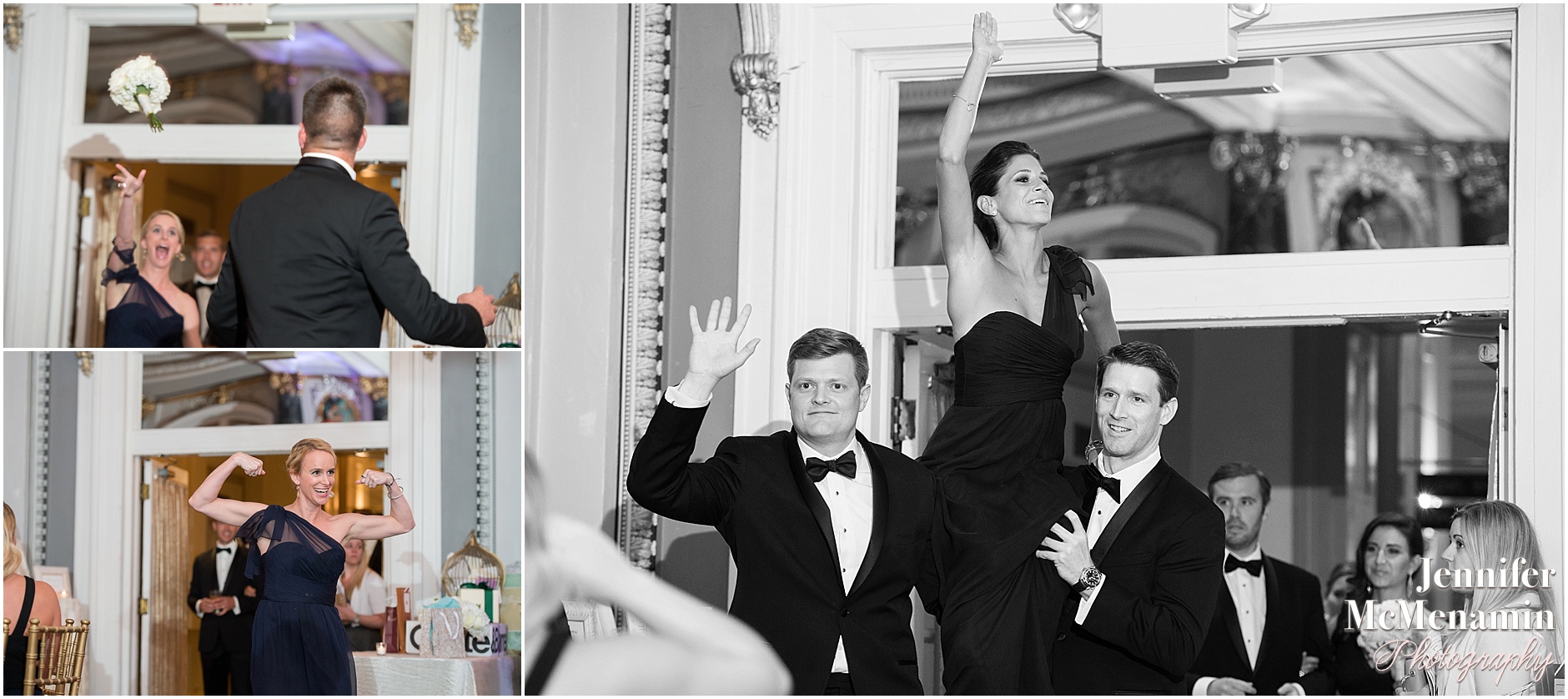 A very touching welcome toast from Marielle's parents.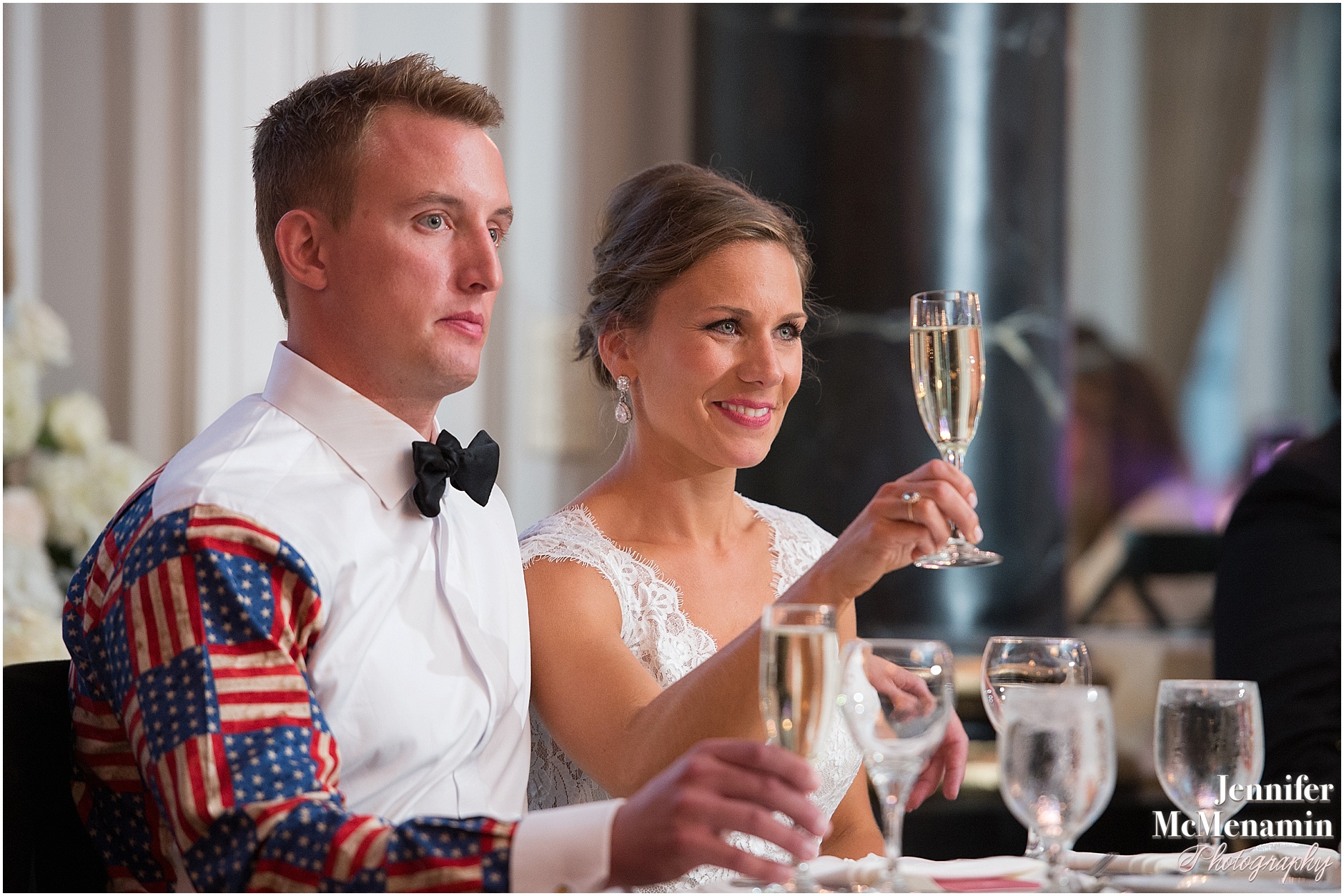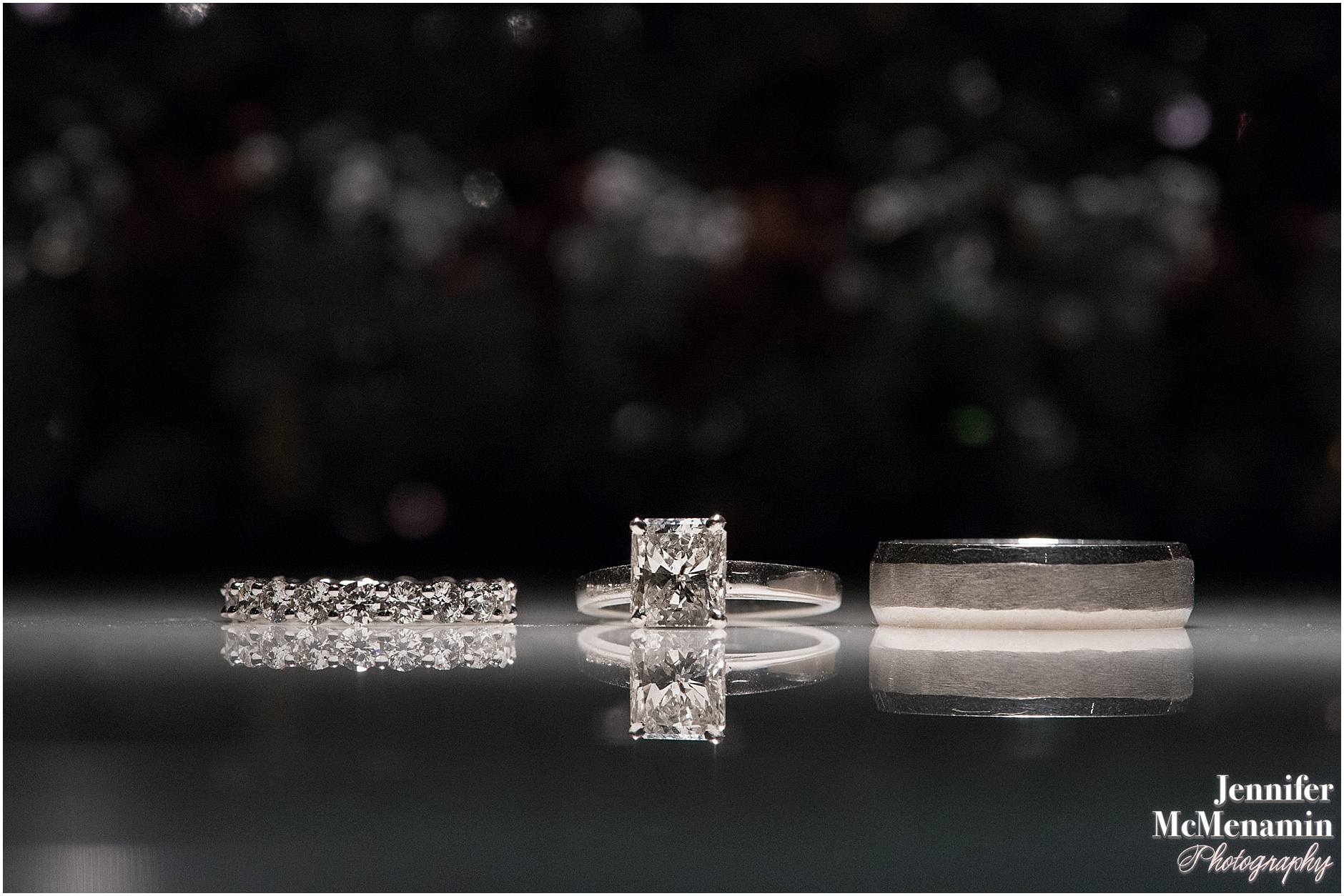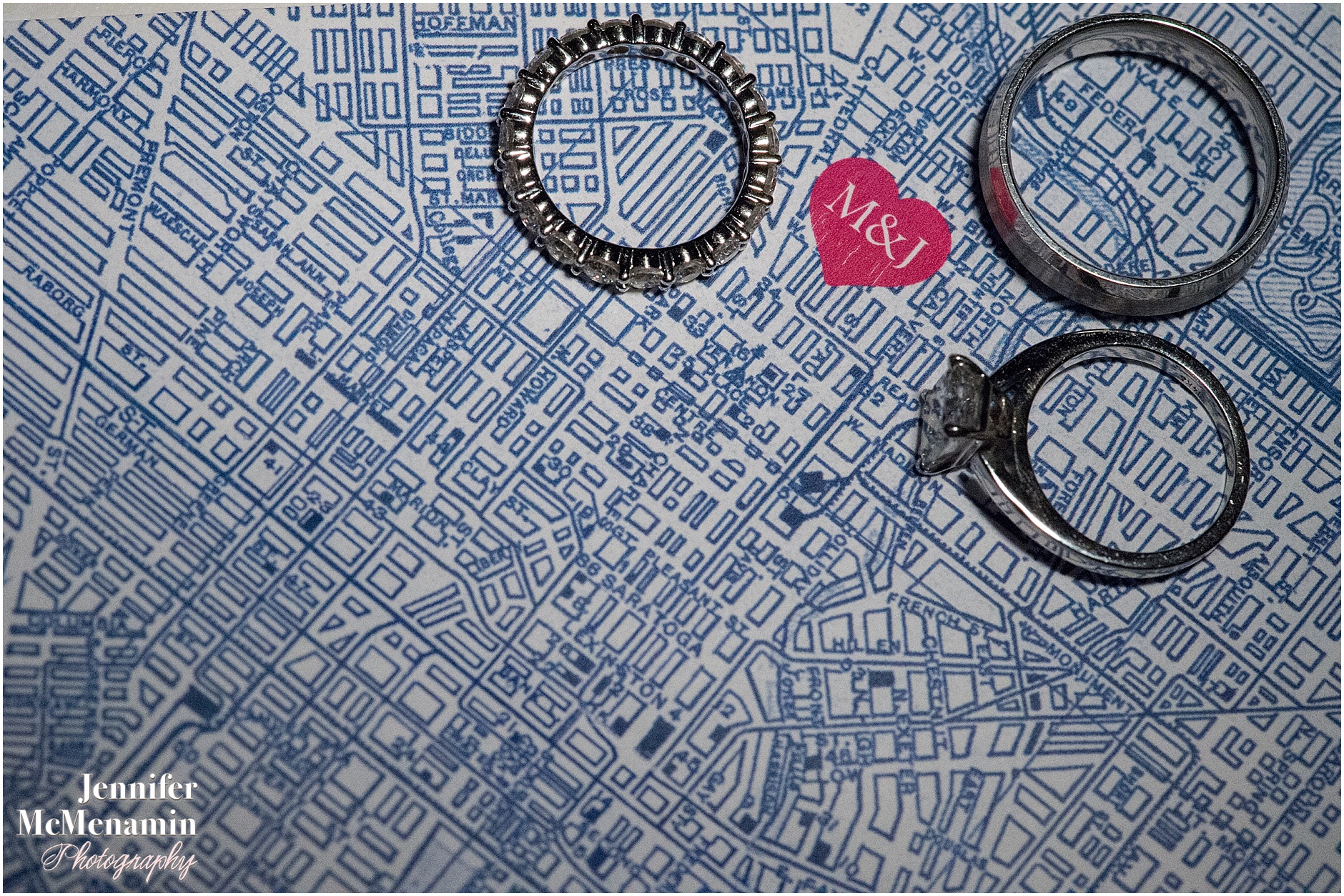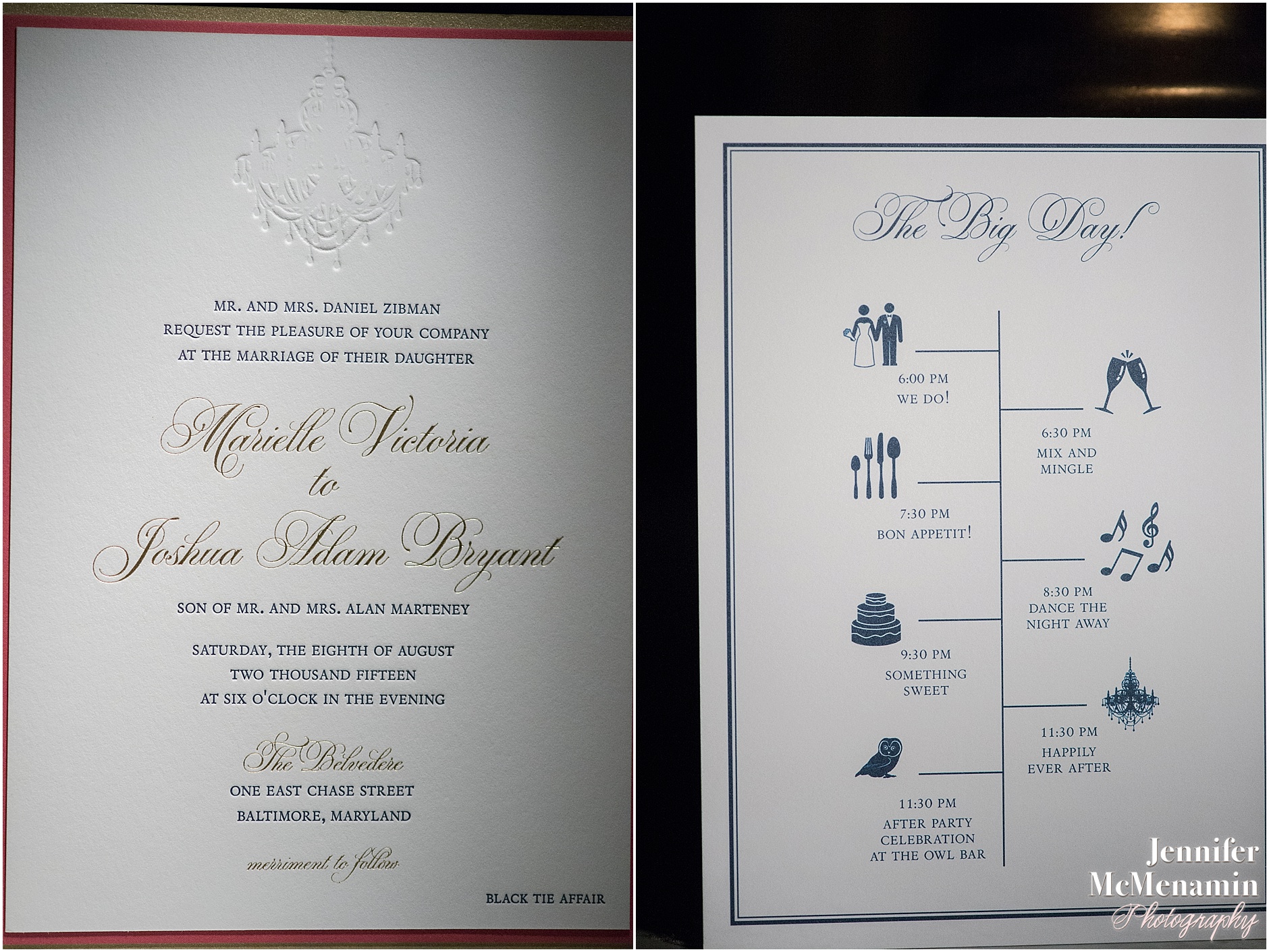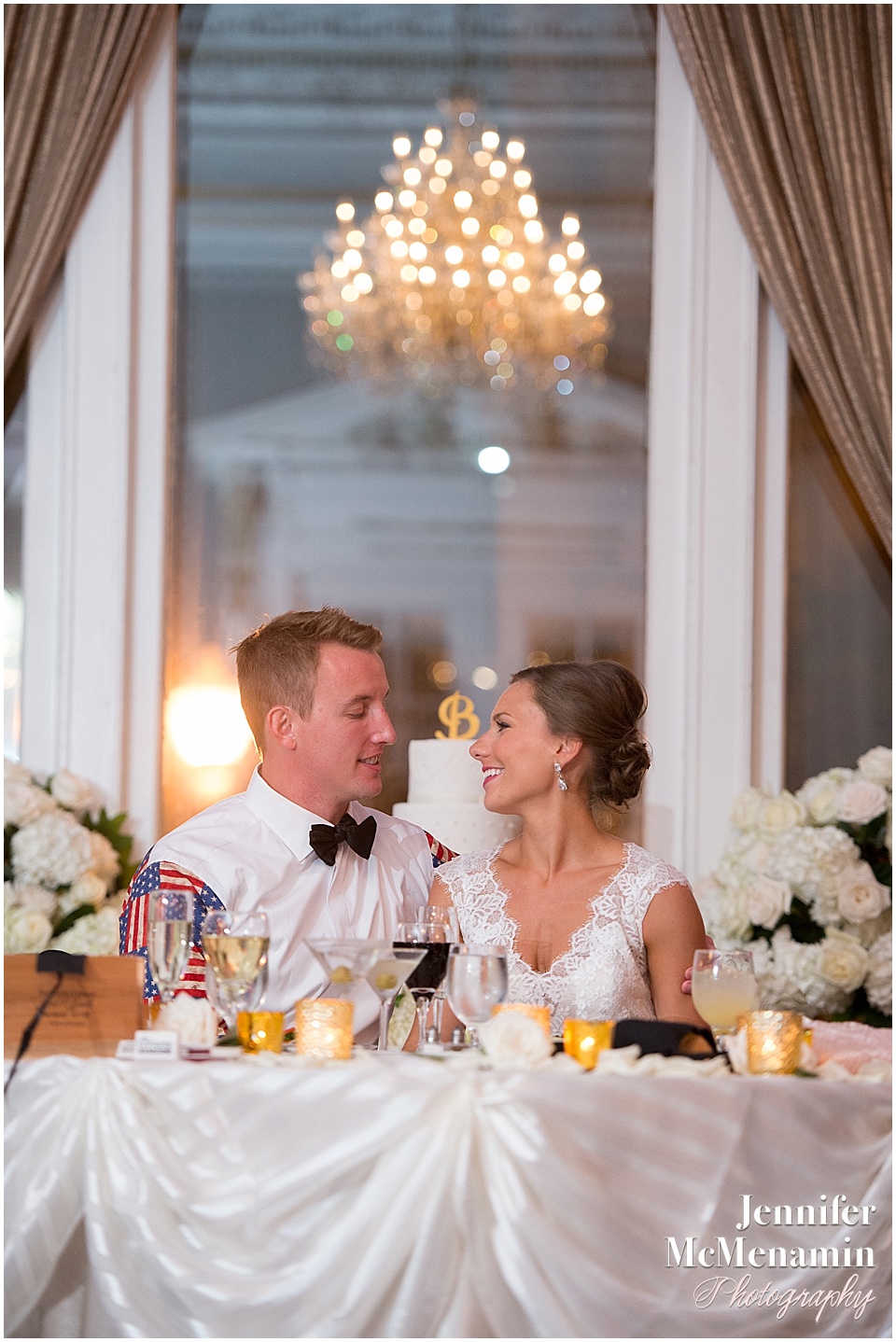 A trio of toasts from the couple's friends.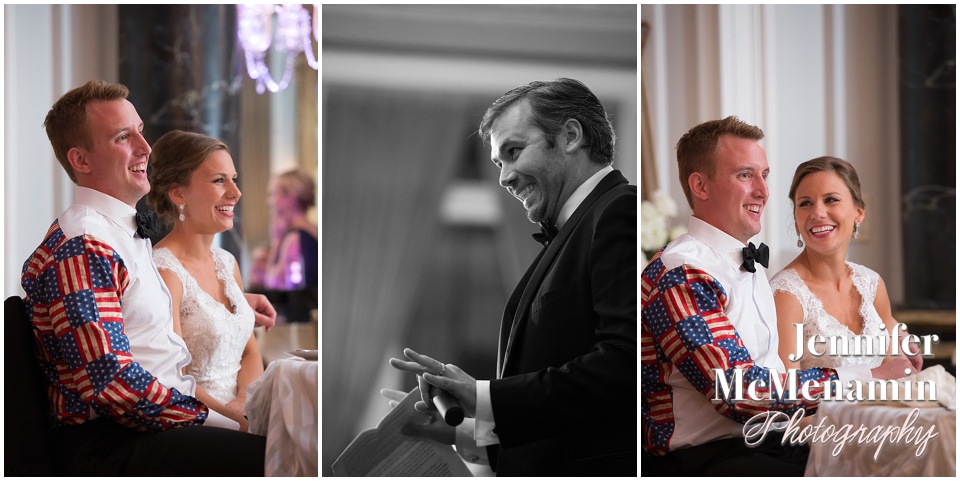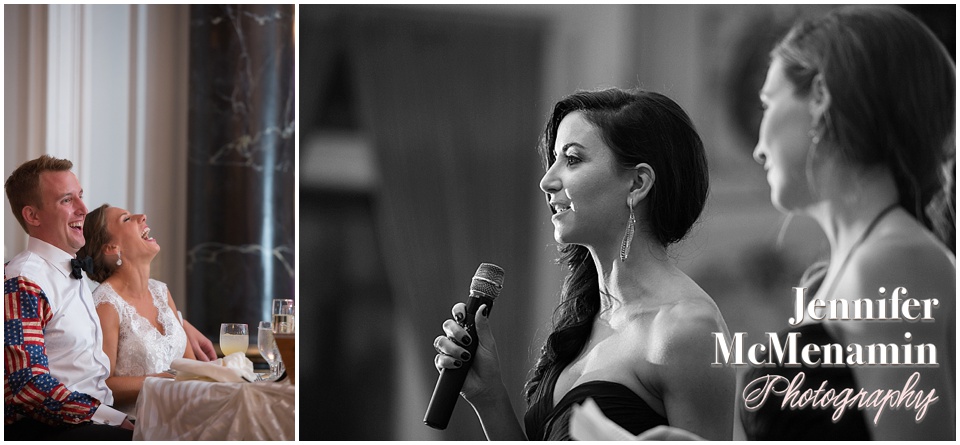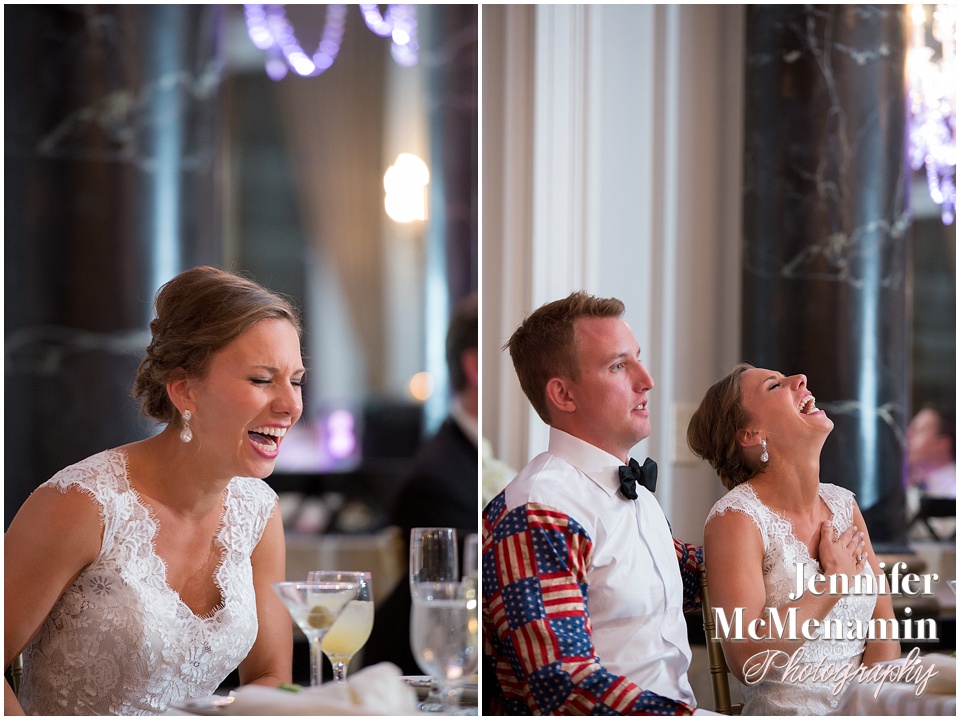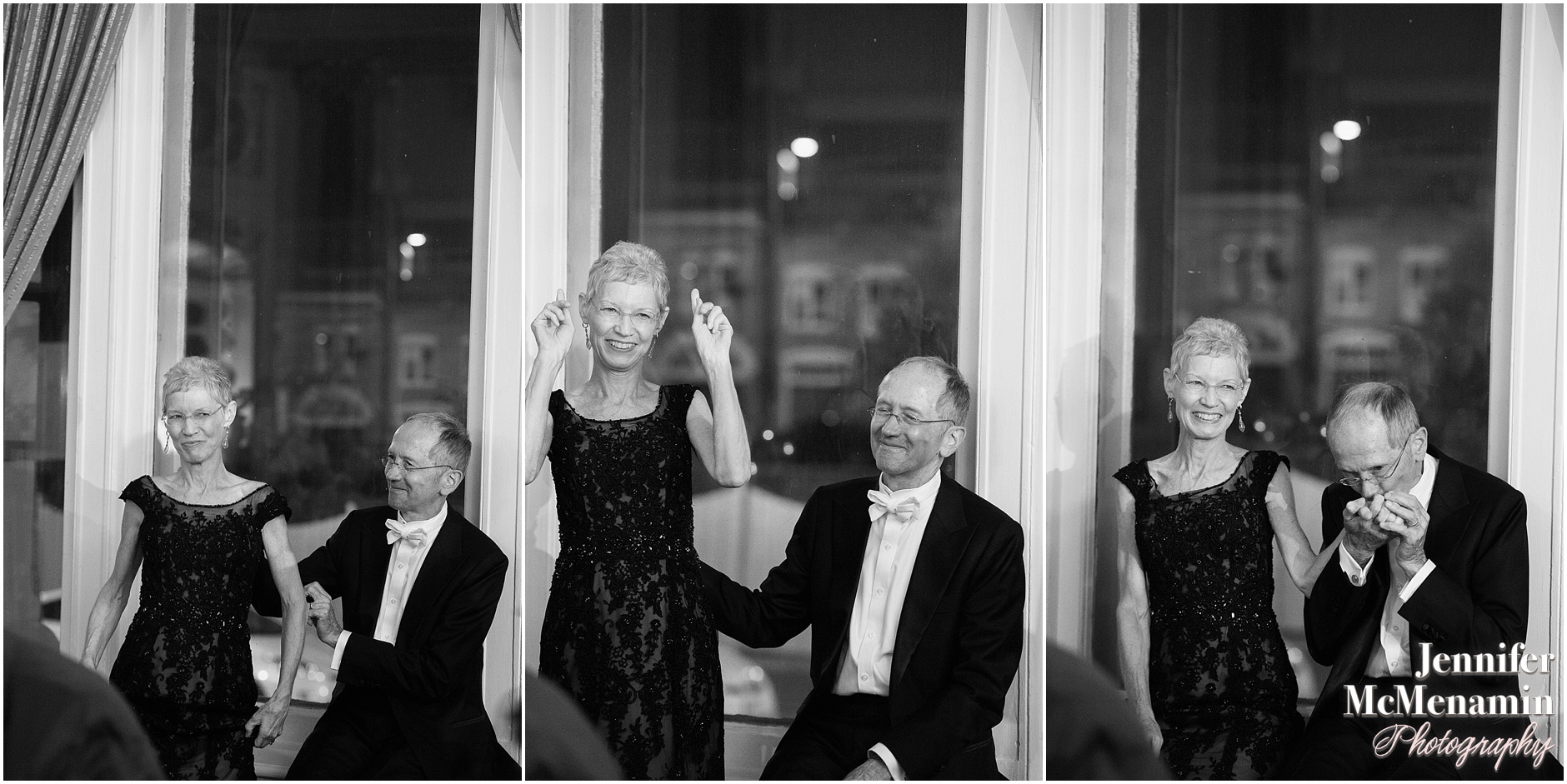 And lots and lots of fun and merriment.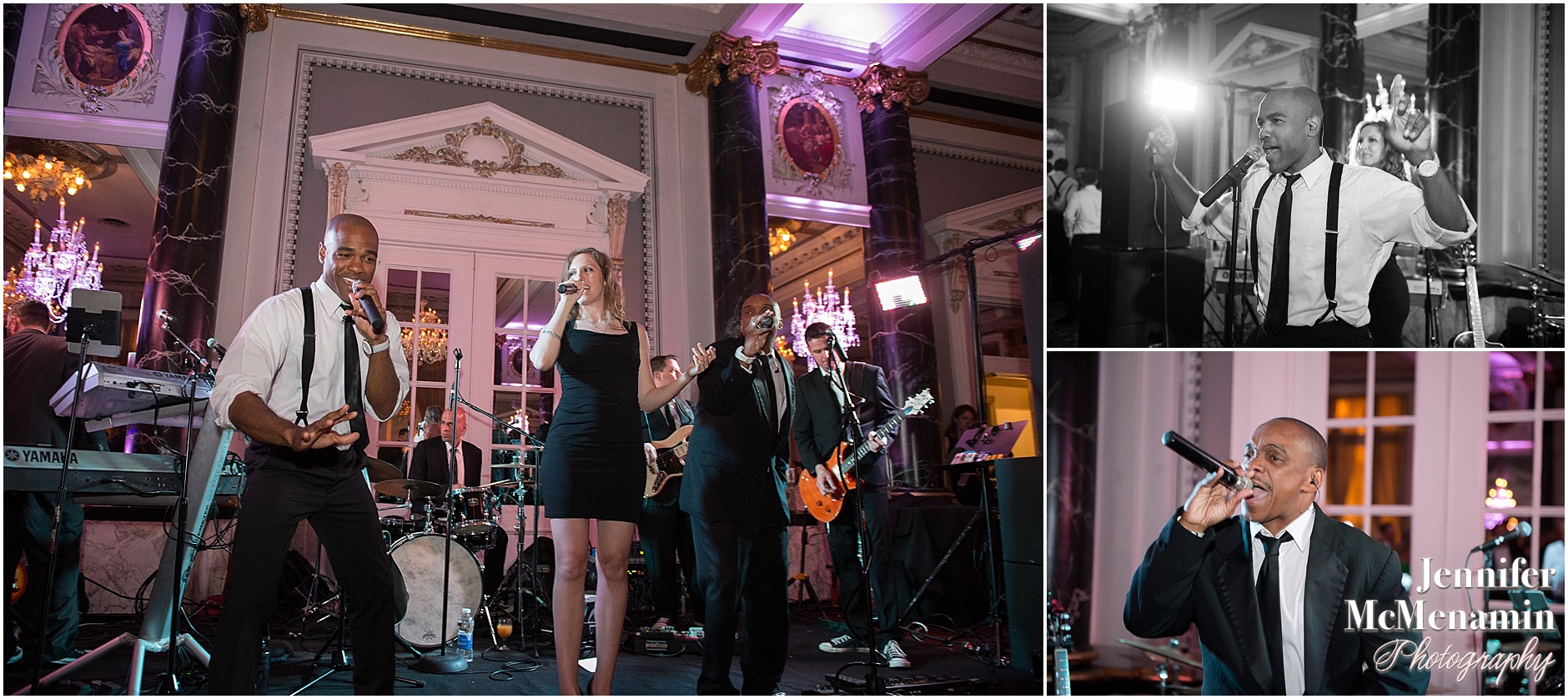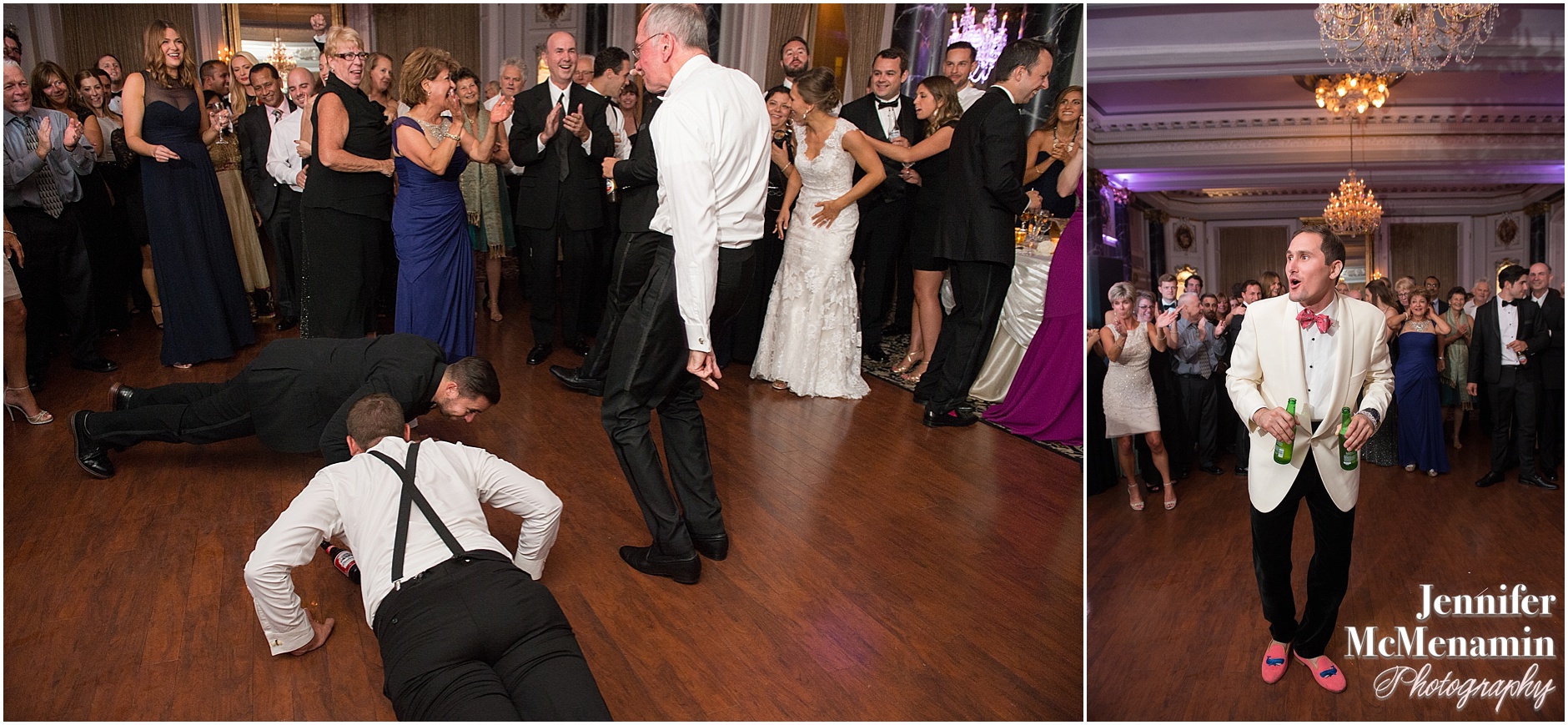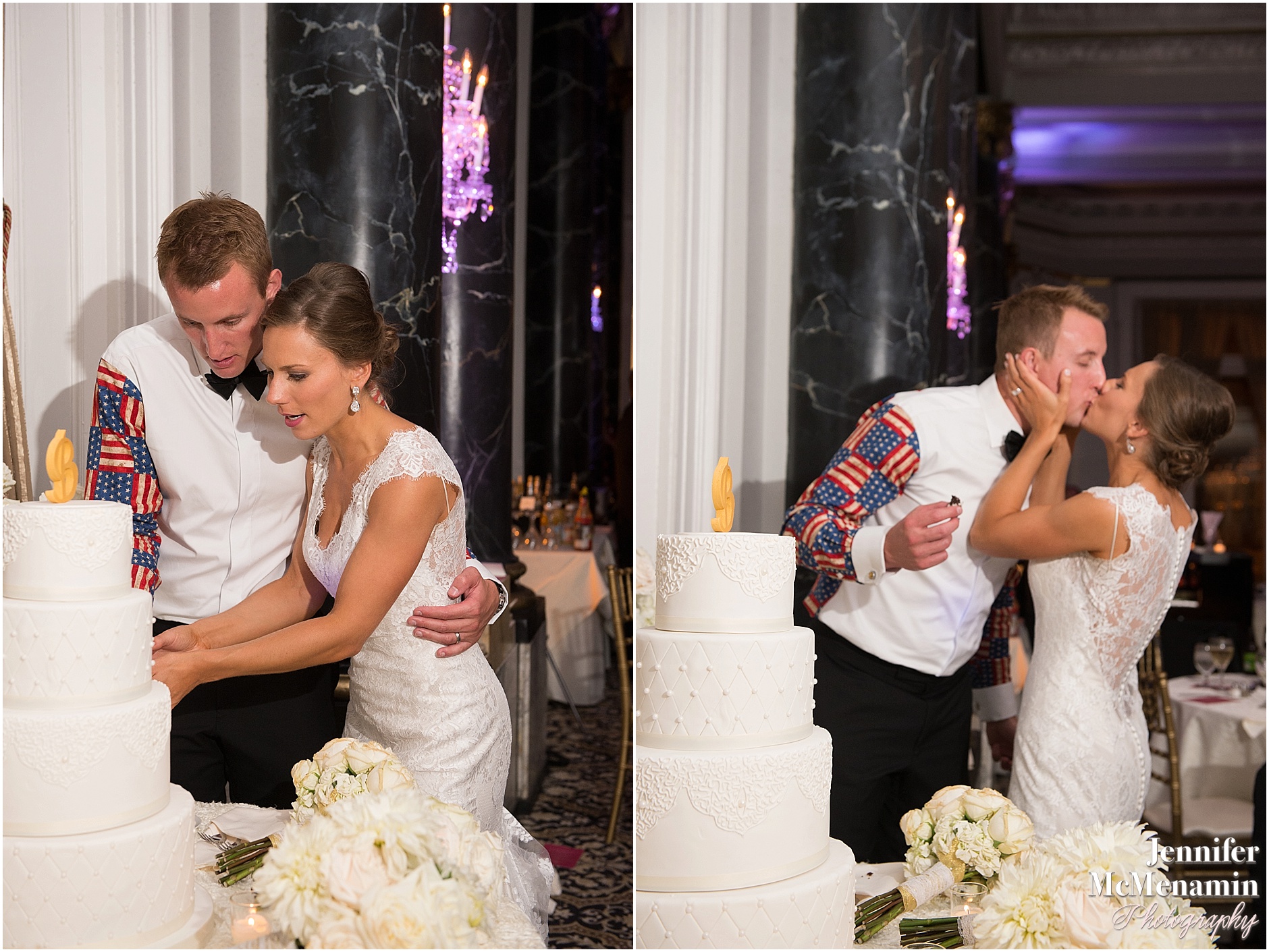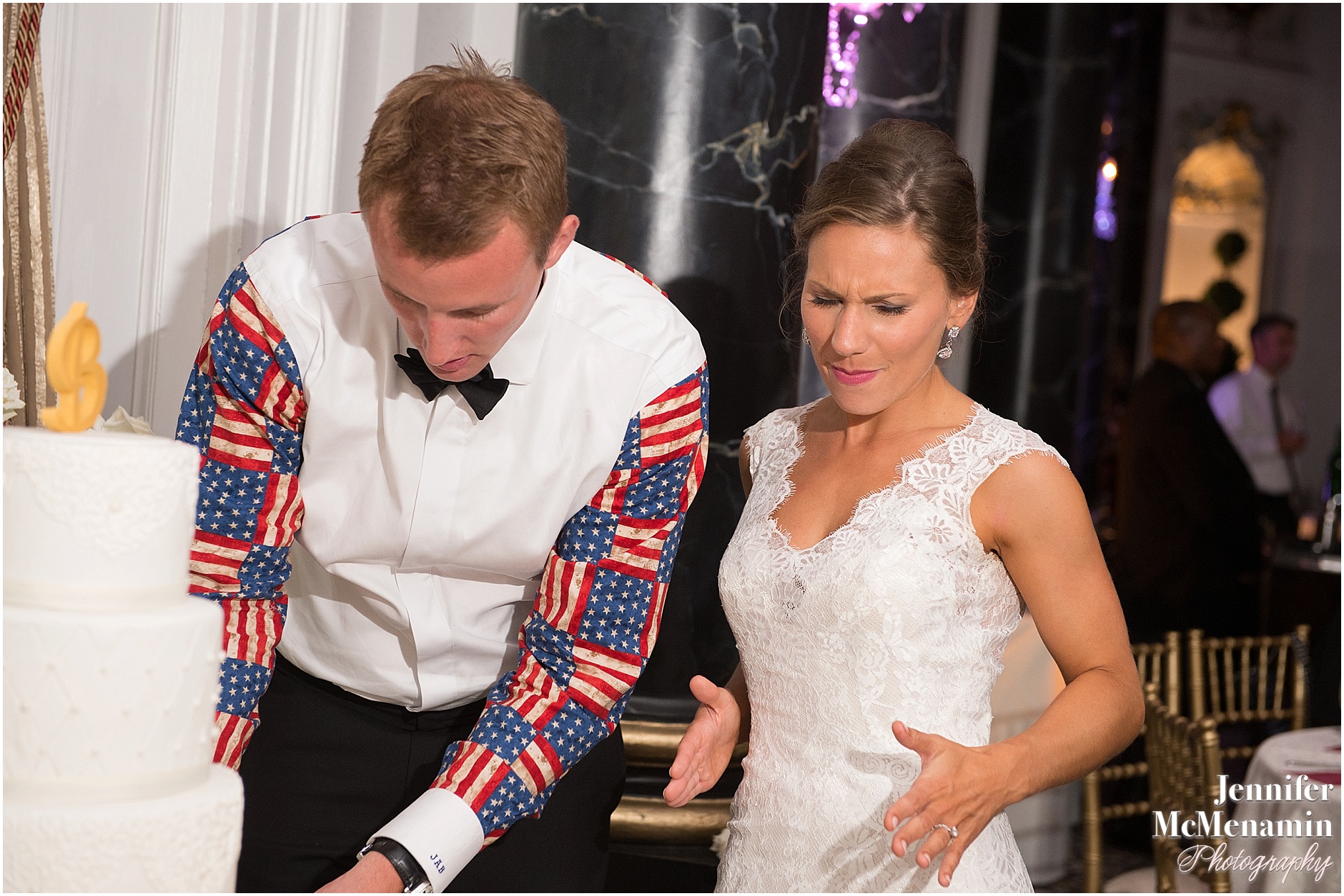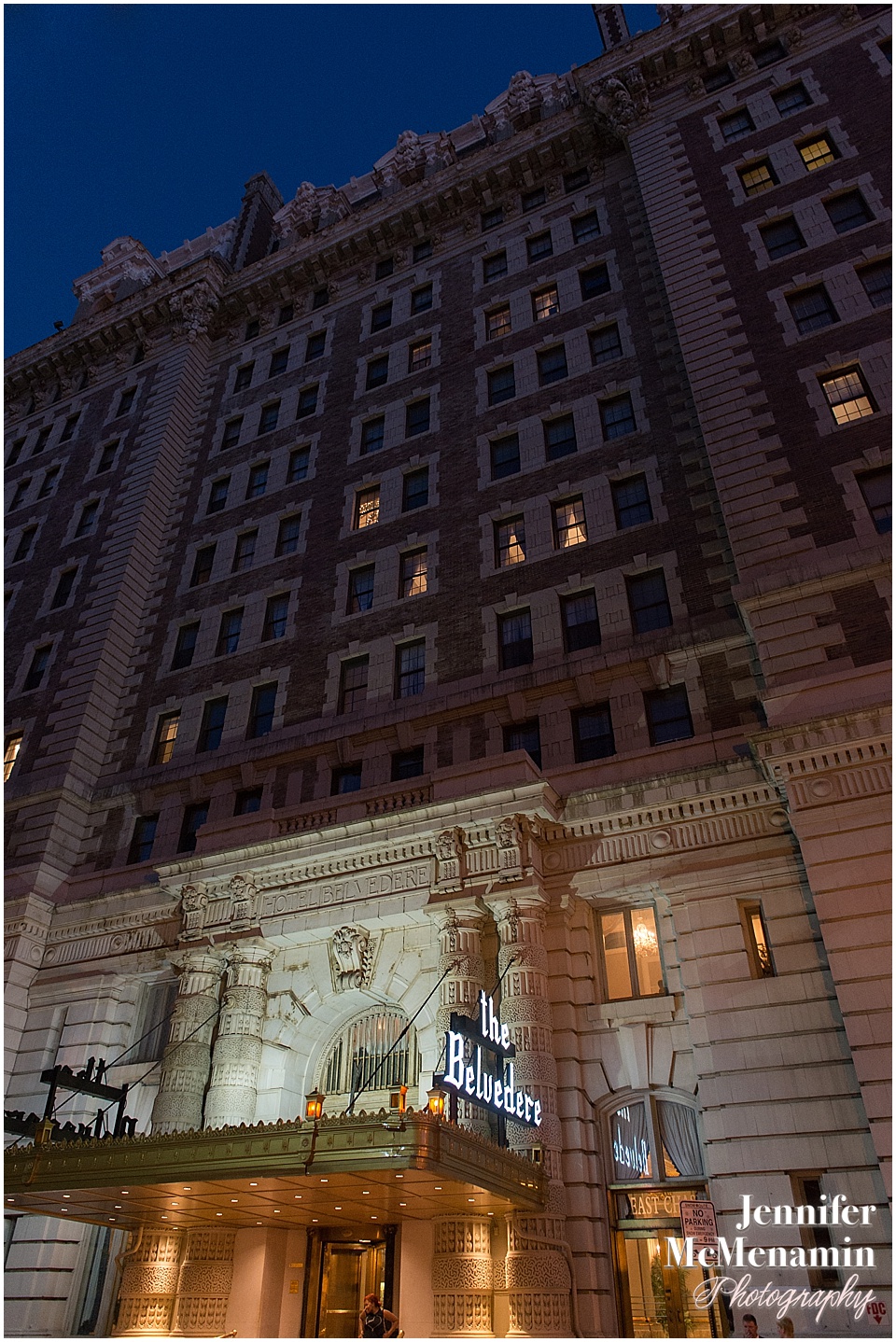 Many, many congratulations, Marielle + Josh. I could not have enjoyed my time with you and your families more. I'm so glad we still have an album to work on together or else I might start suffering withdrawal symptoms.
Credits:
Photography: Jennifer McMenamin Photography, LLC

Ceremony & Reception: Belvedere & Co. Events
Officiant: William Mies
Ceremony musicians: Neri String Quartet

Catering: Belvedere & Co. Events

Bridal attire: Allure bridal gown from Betsy Robinson's Bridal Collection, Stuart Weitzman shoes and LottieDaDesigns earrings
Hair & makeup: Studio 921 Salon & Day Spa

Bridesmaids' attire: Amsale gowns from Bridal Garden
Groom's attire: Chris Adhern with Jack Christopher Custom Clothier

Florist: Wicked Willow
Cake: La Cakerie

Band: Millenium

Invitations & paper goods: Just Ink On Paper

Transportation: Eyre Bus Service