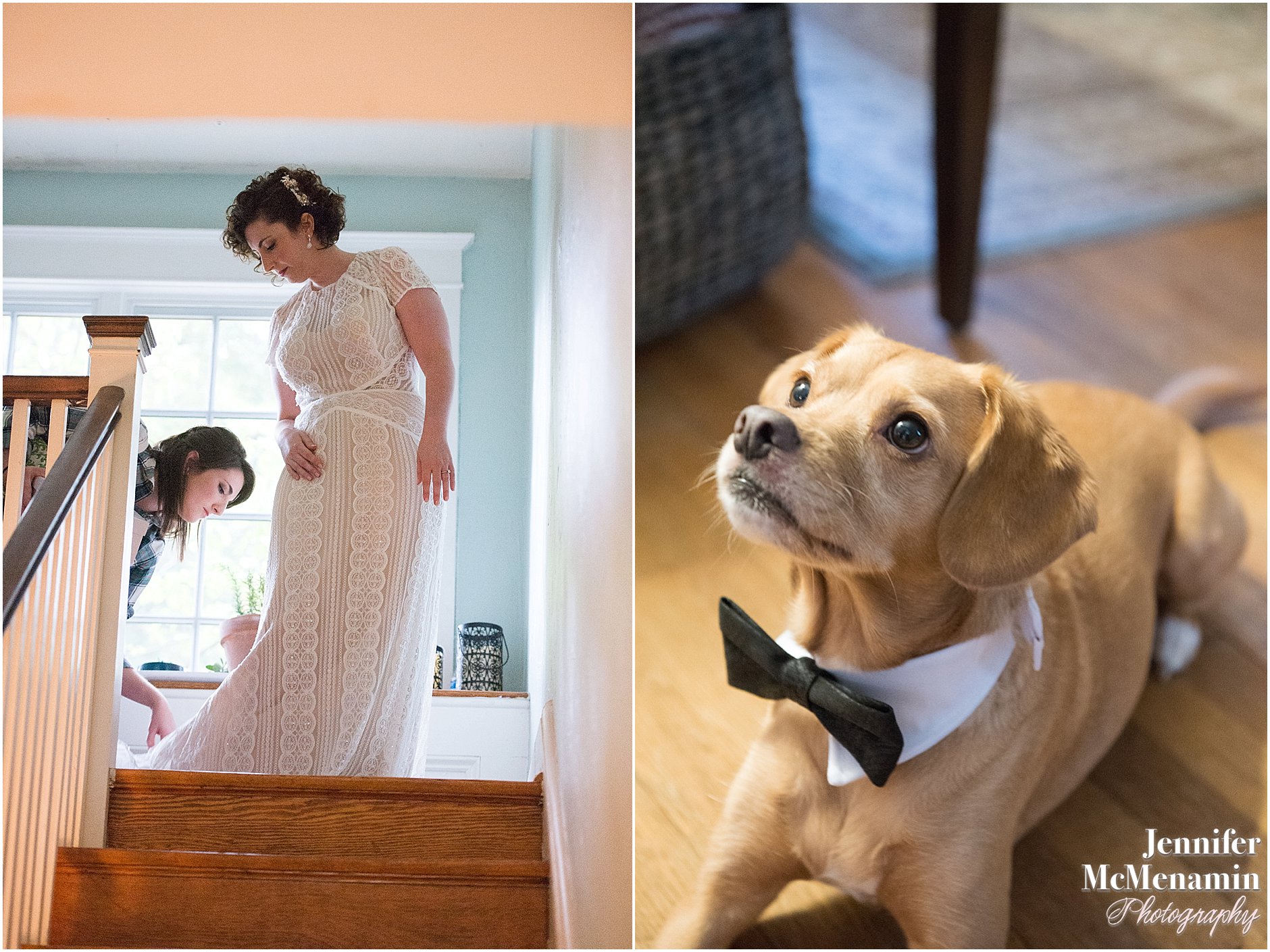 It started to drizzle just before we went outside for the couple to see each other for photos. I don't know about you, but I kind of think the teeny tiny rain droplets look a little magical against the dark green backdrop of trees.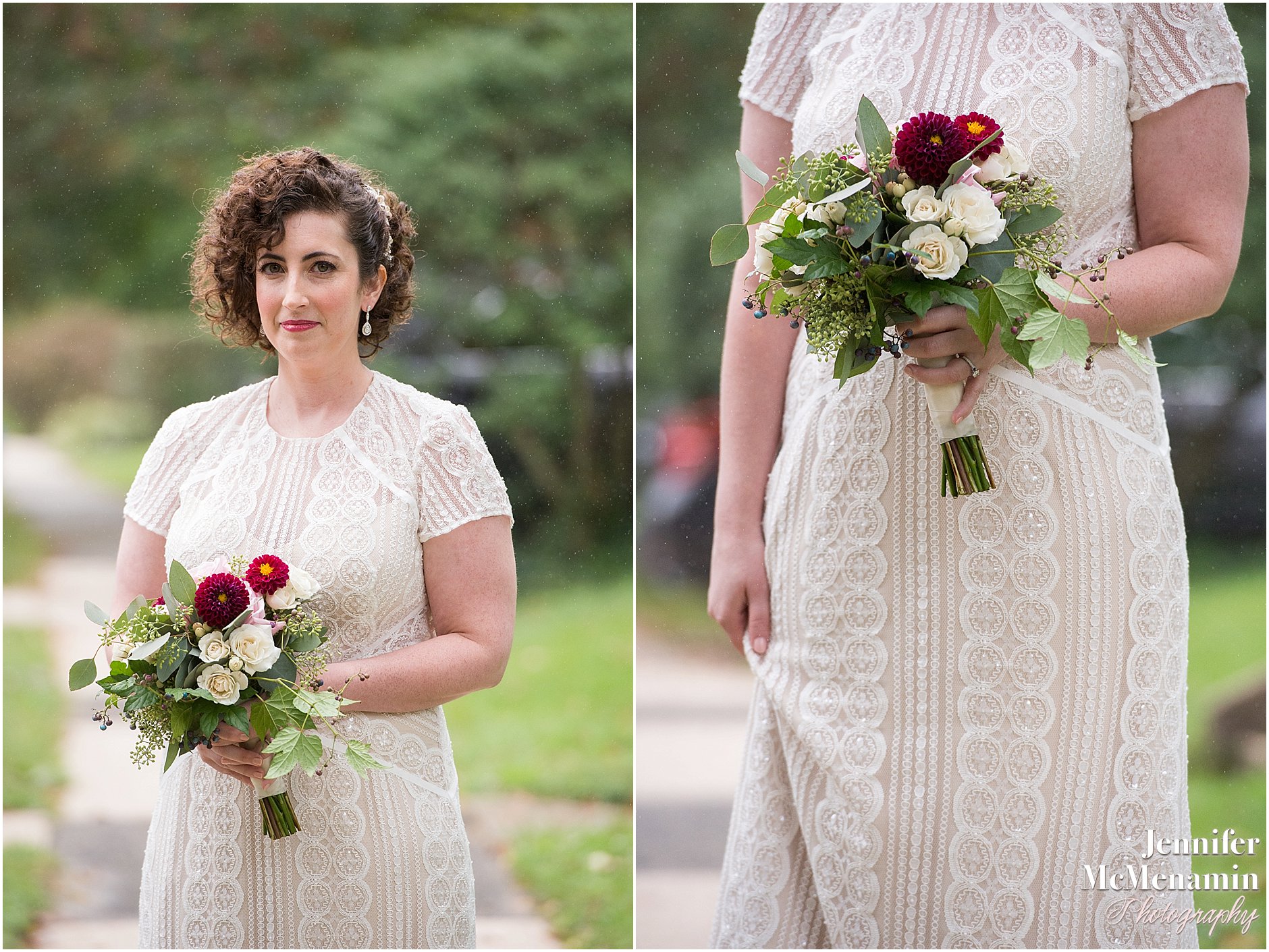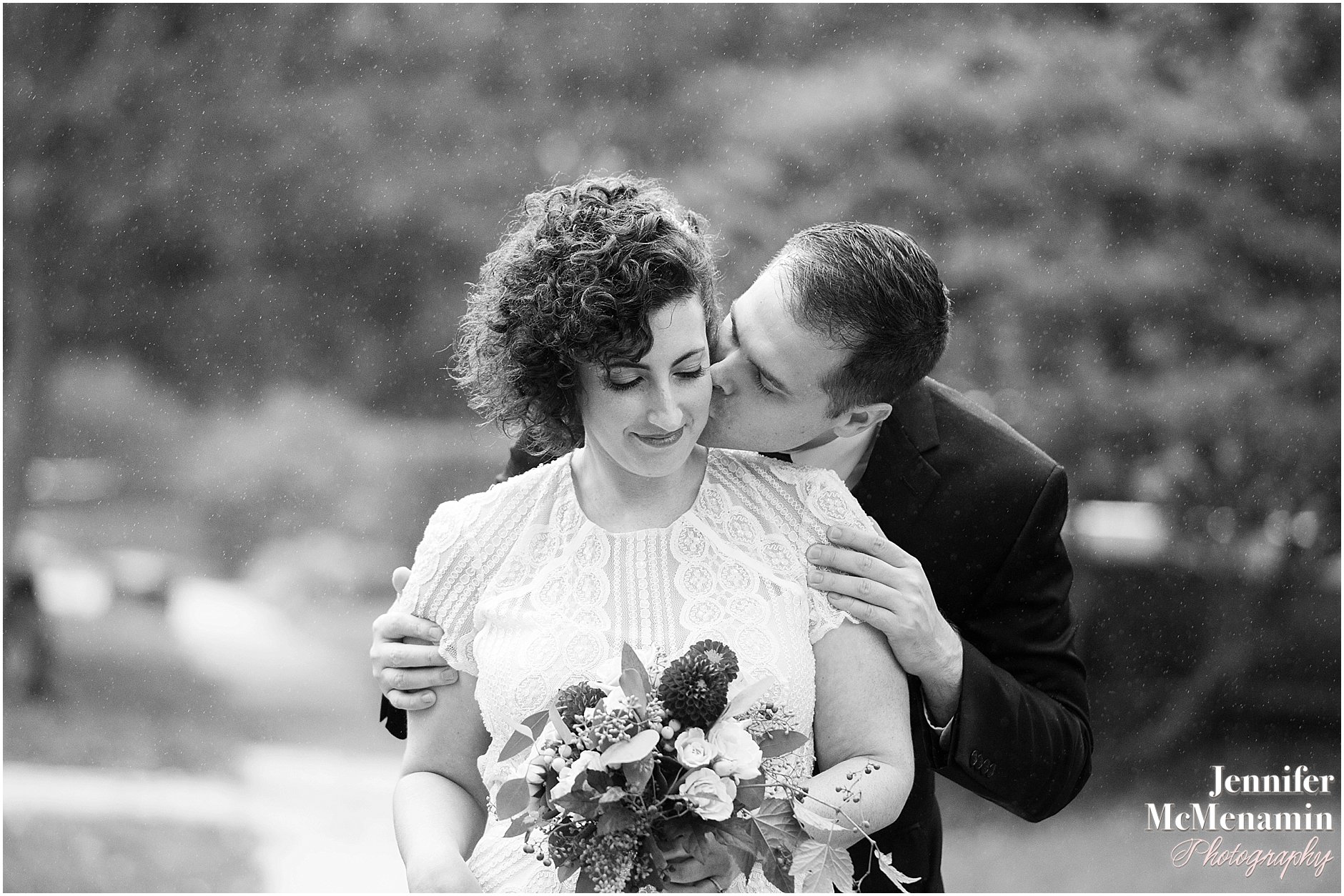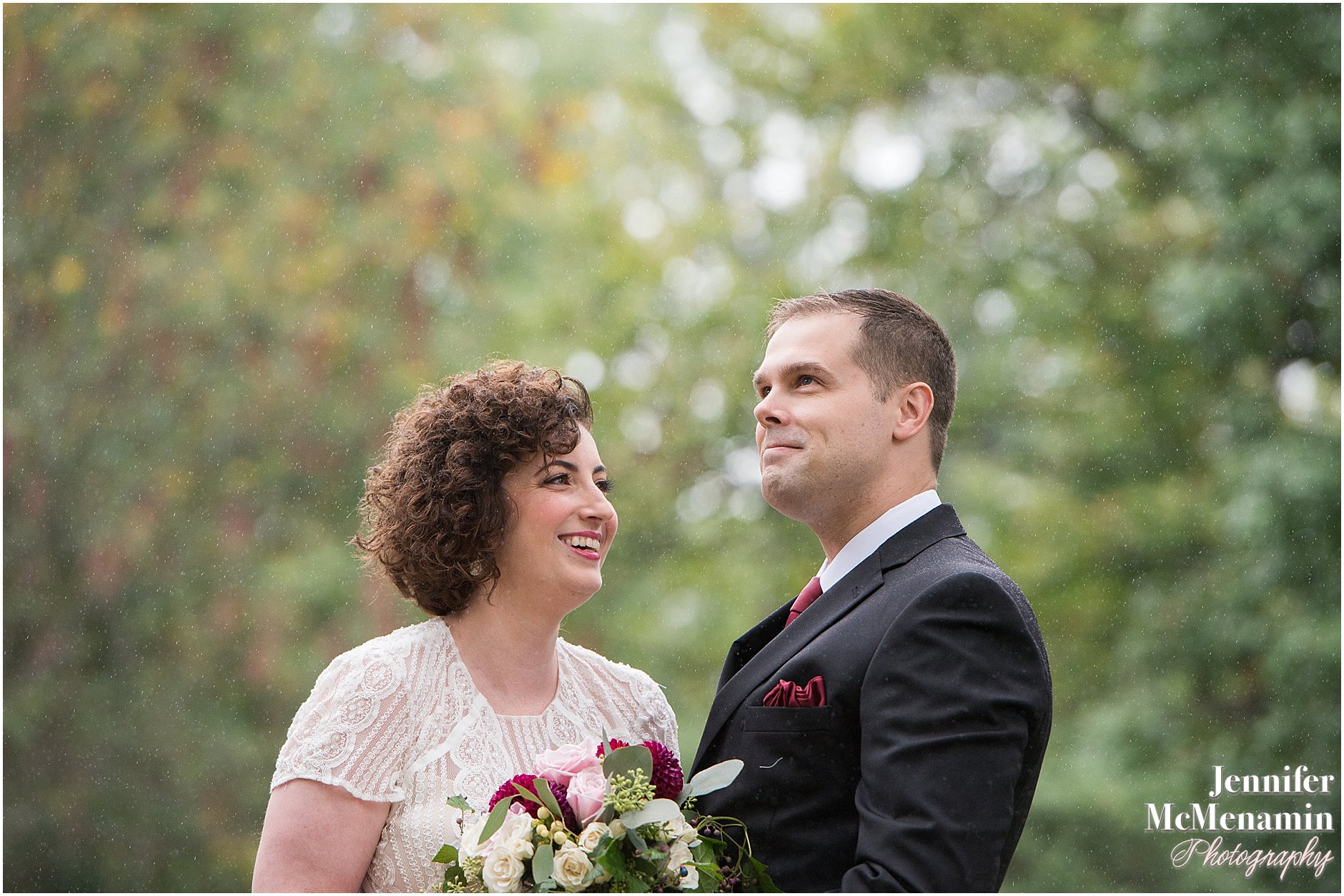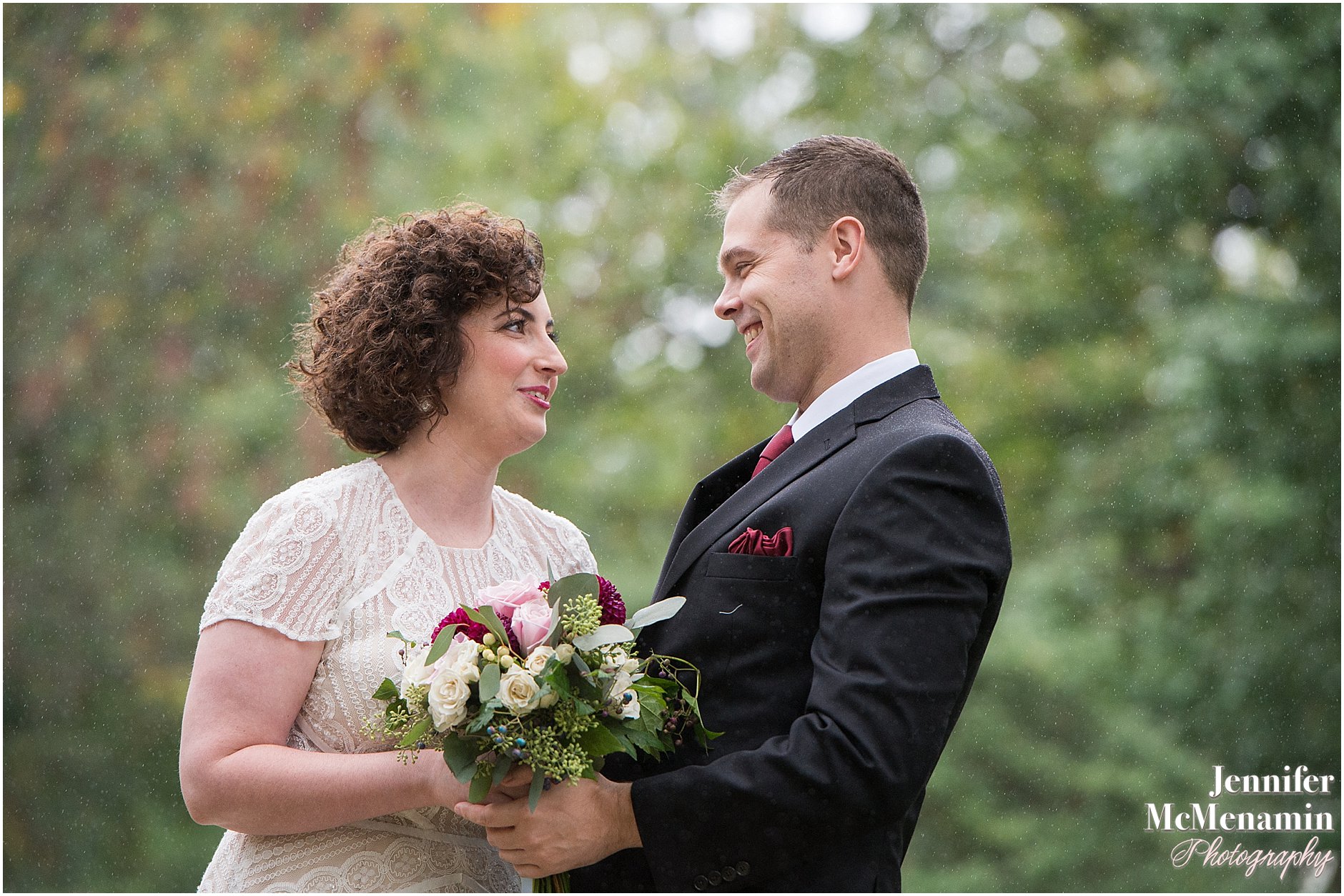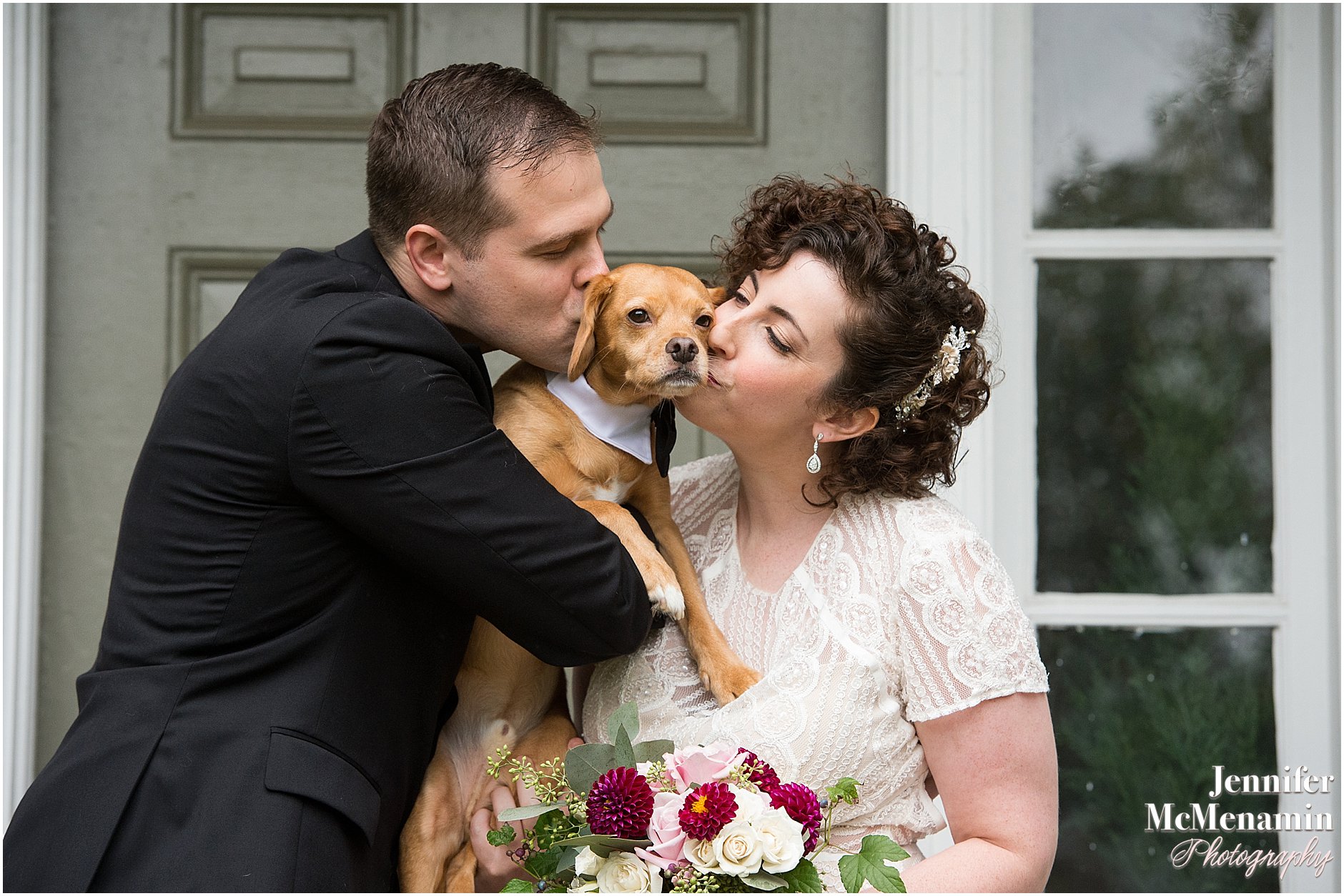 Oh my goodness, this puppy could not have been any cuter. And oh so dapper!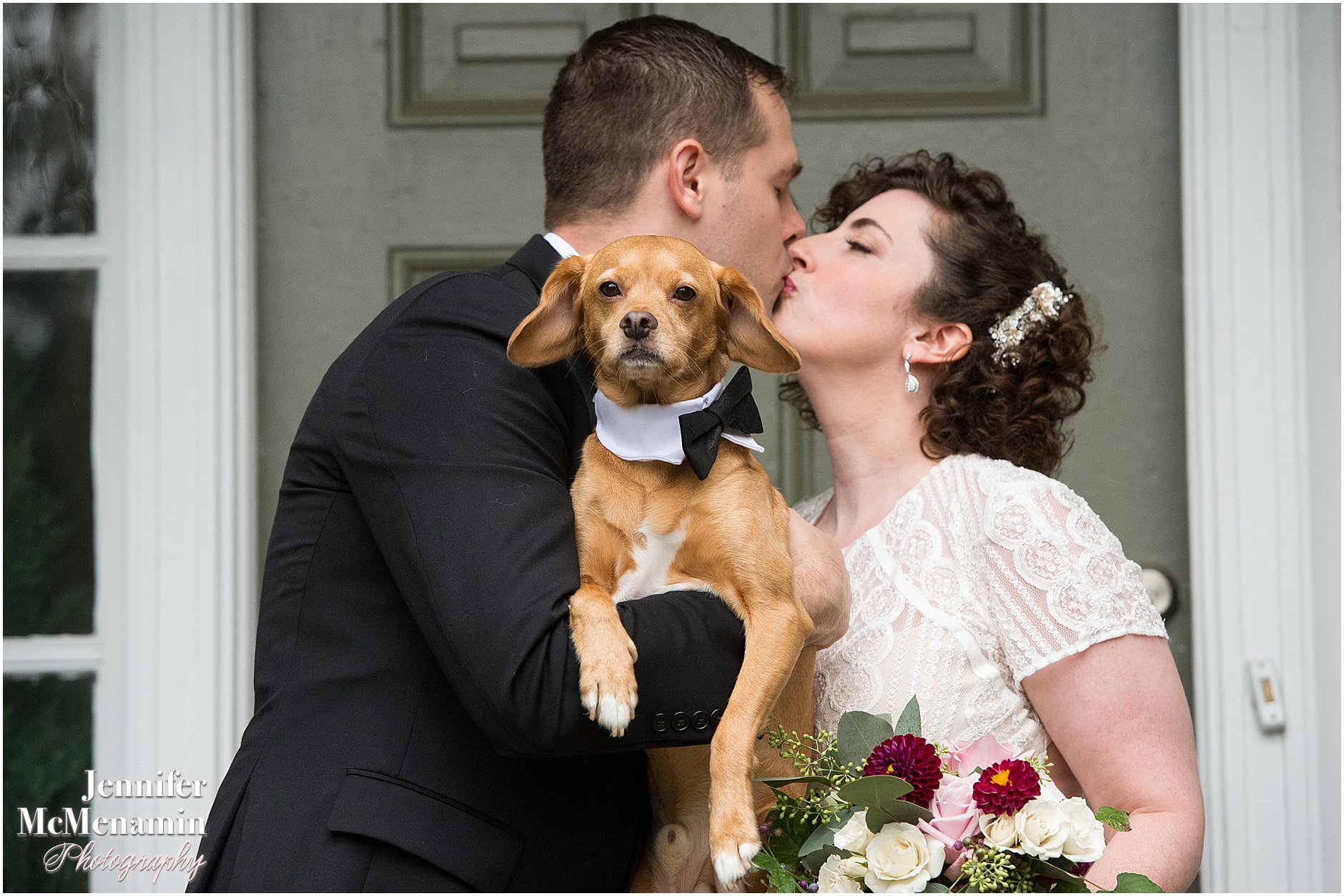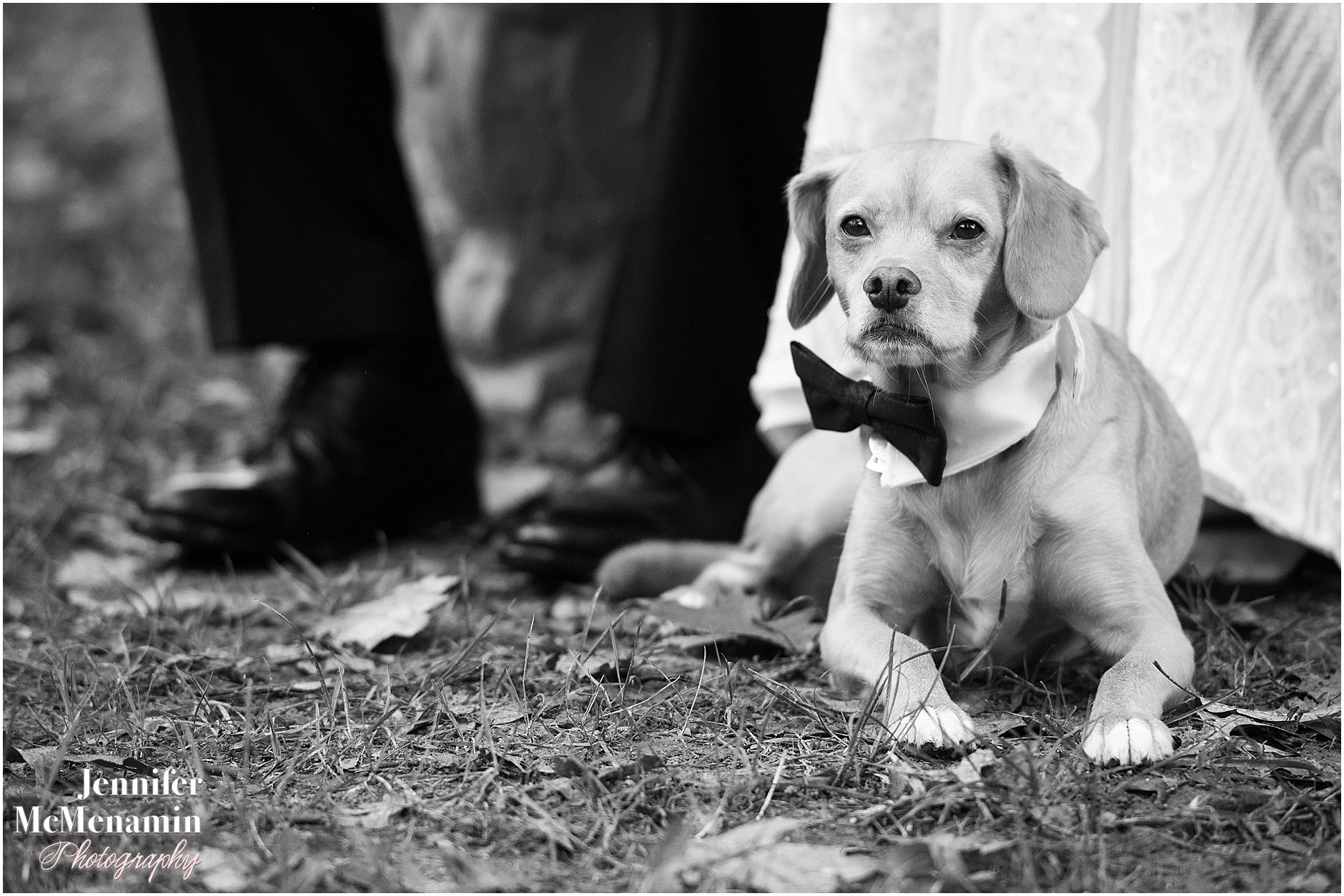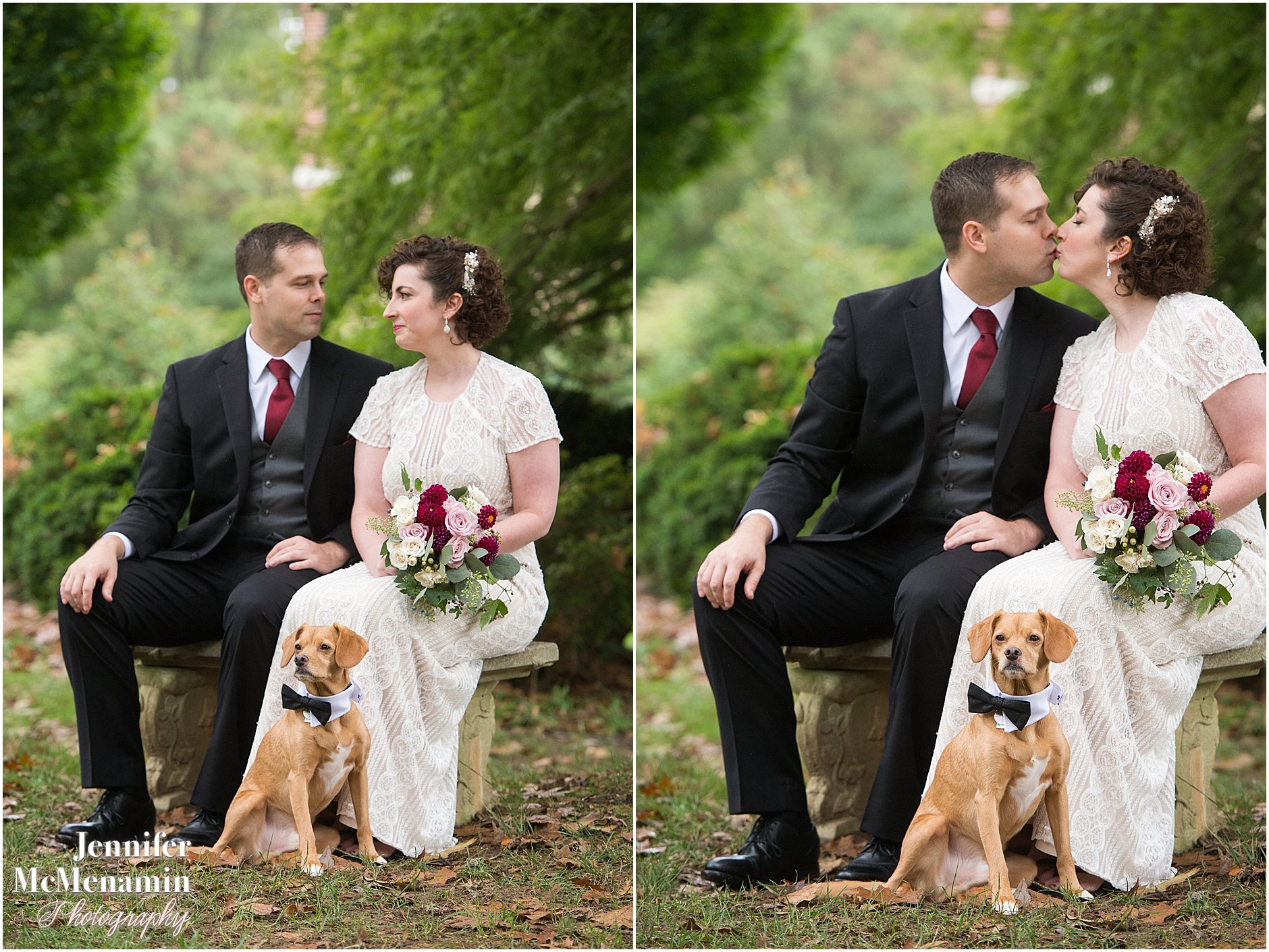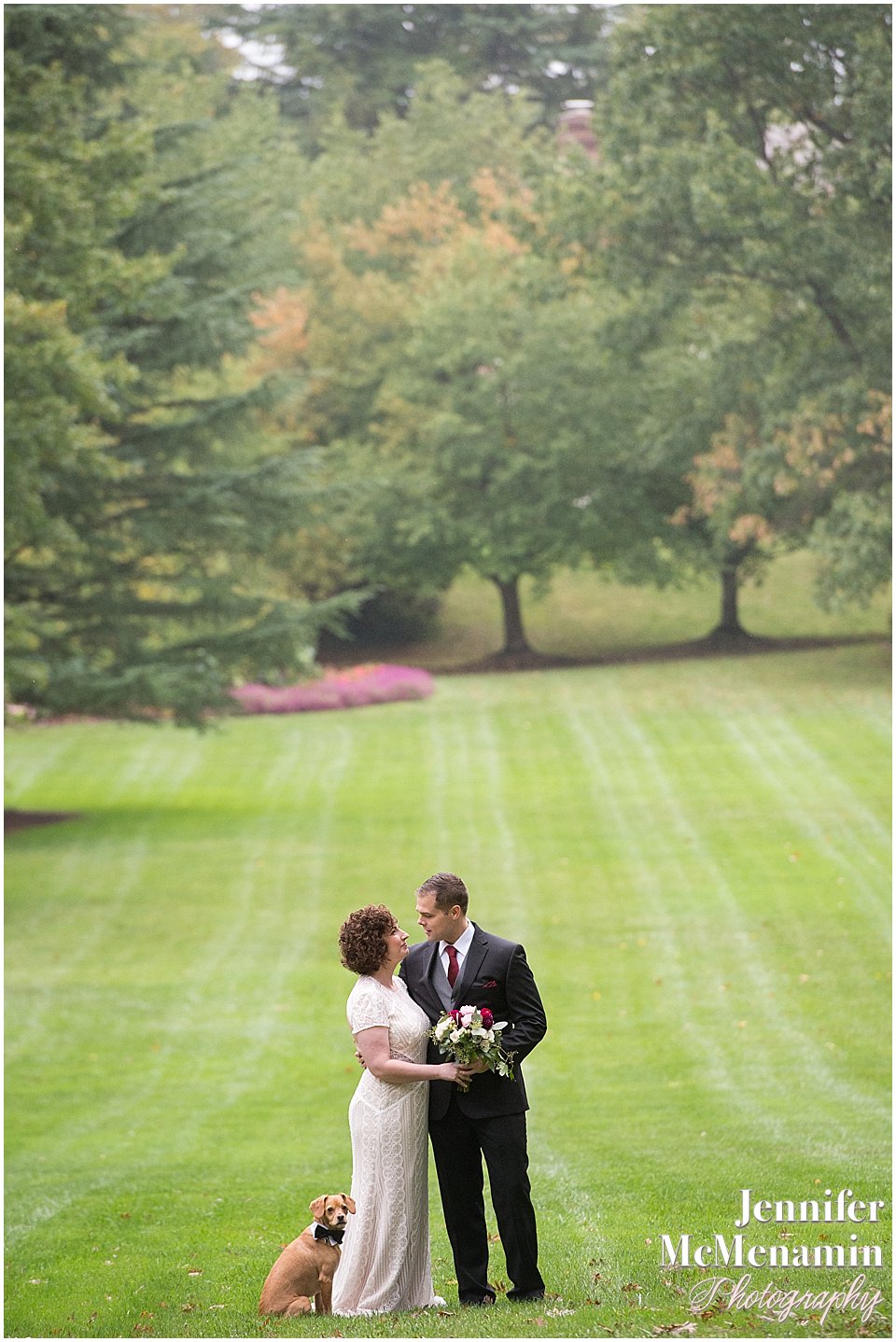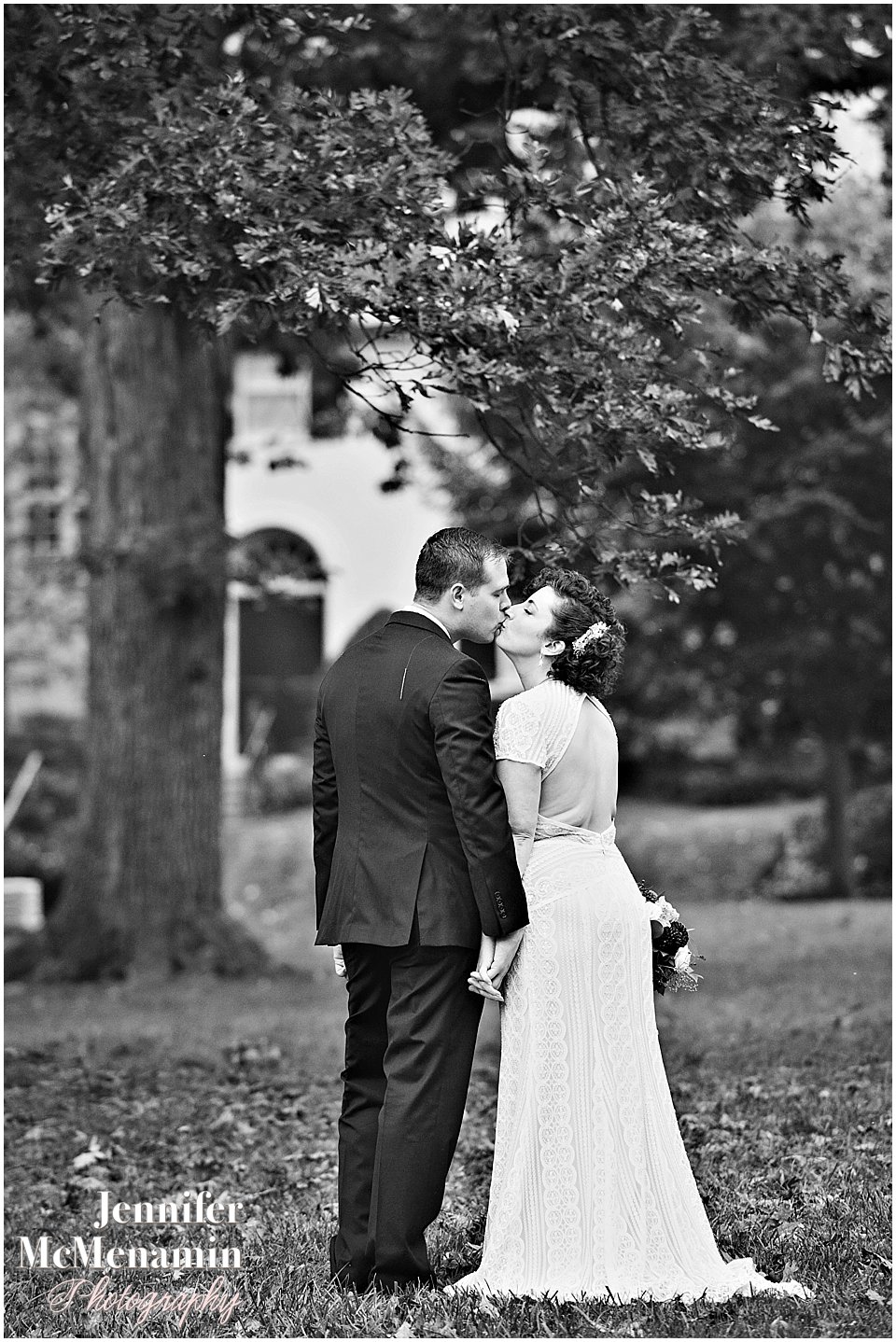 I love this next series of images, oh so much. Oh, Theodore!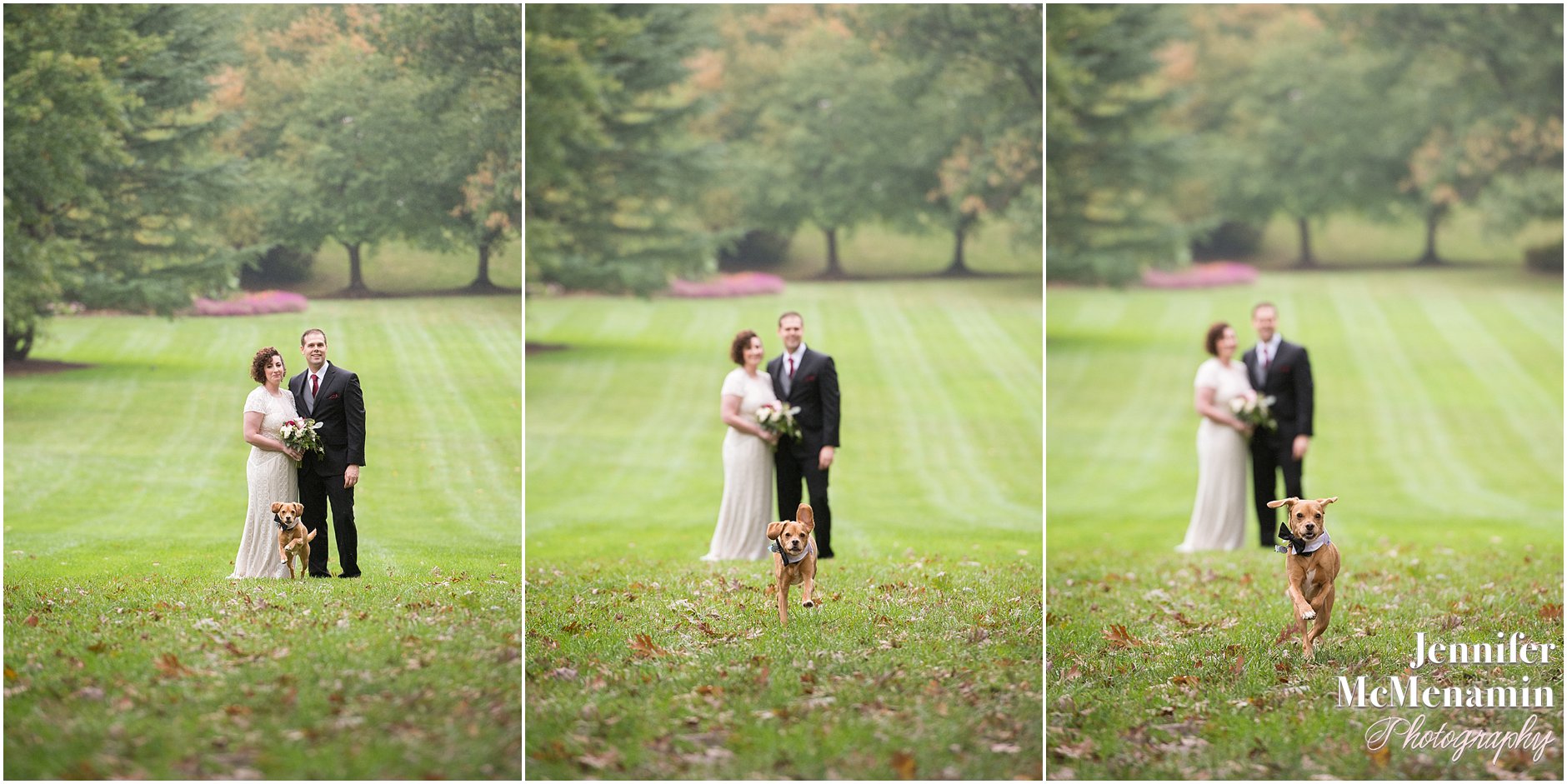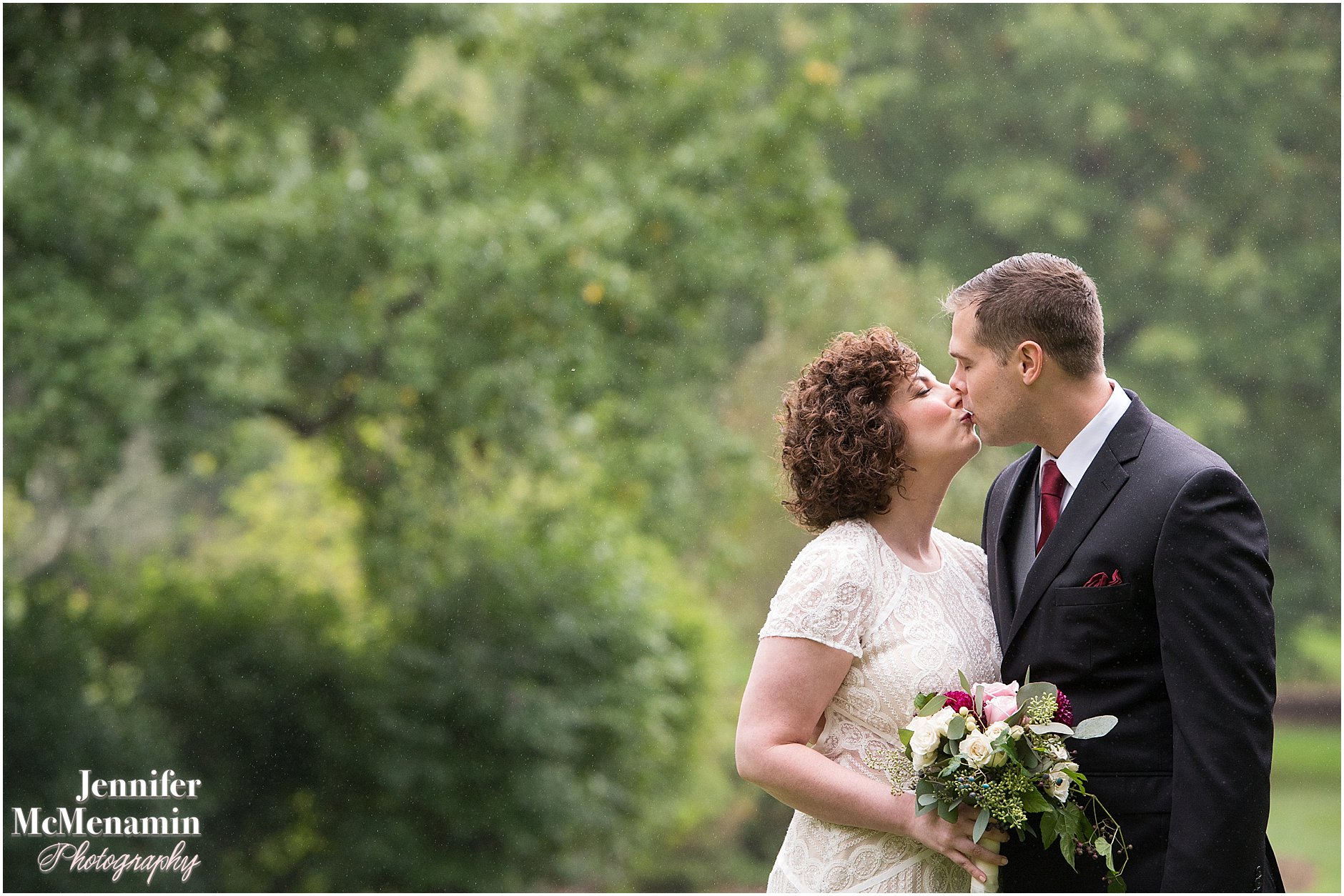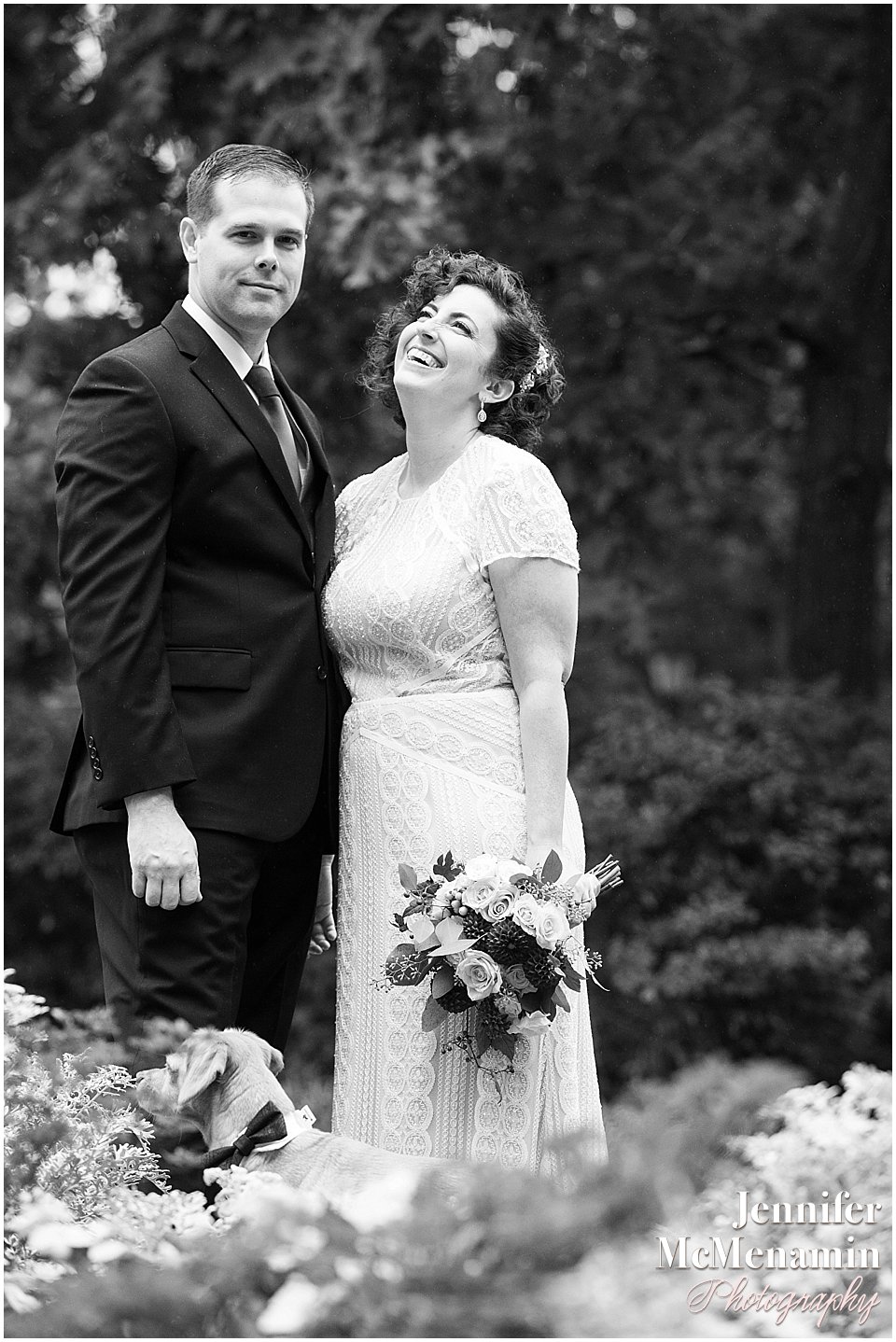 As Tracie + Jeremy's immediate families gathered in the park for photos, the rain mostly let up, right when it was the most helpful.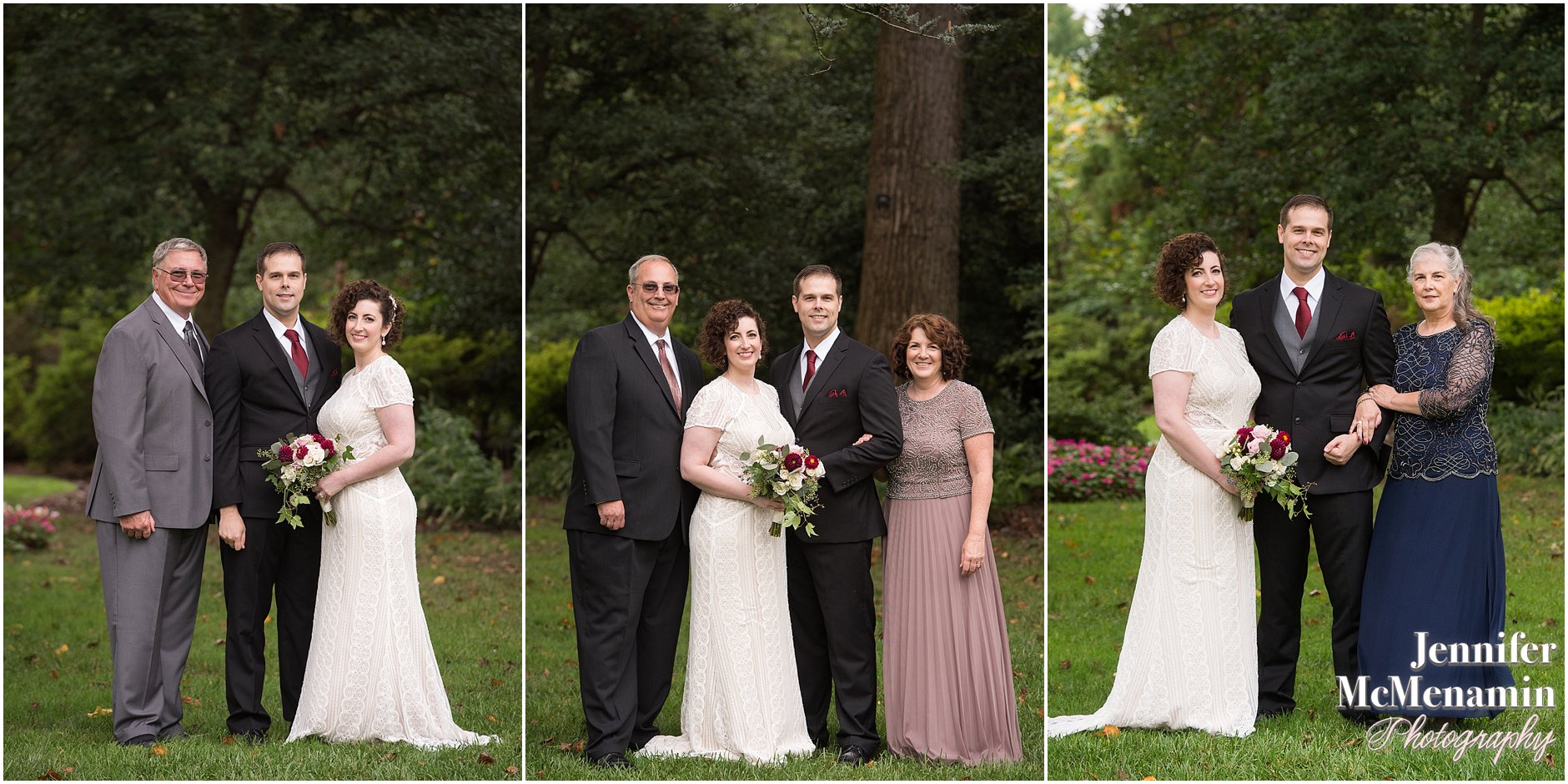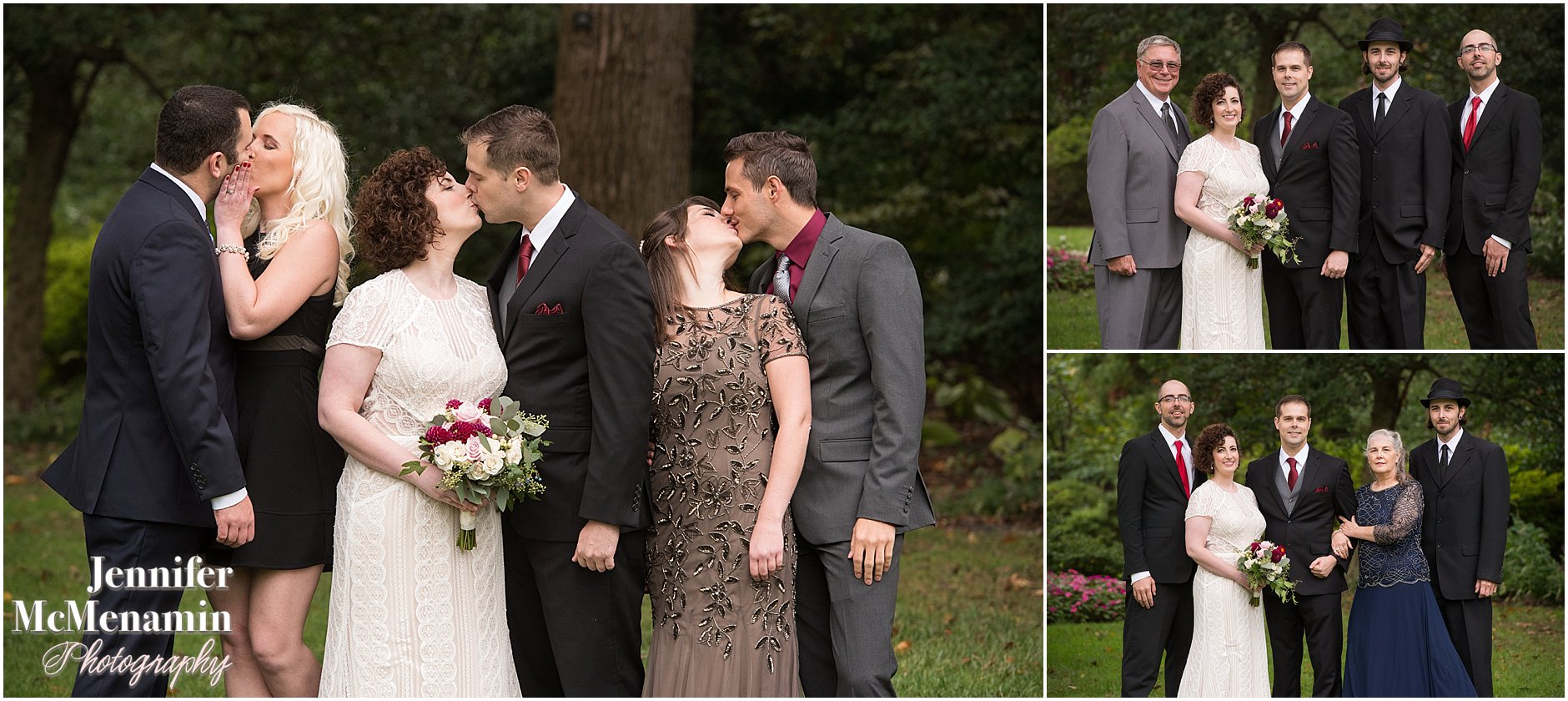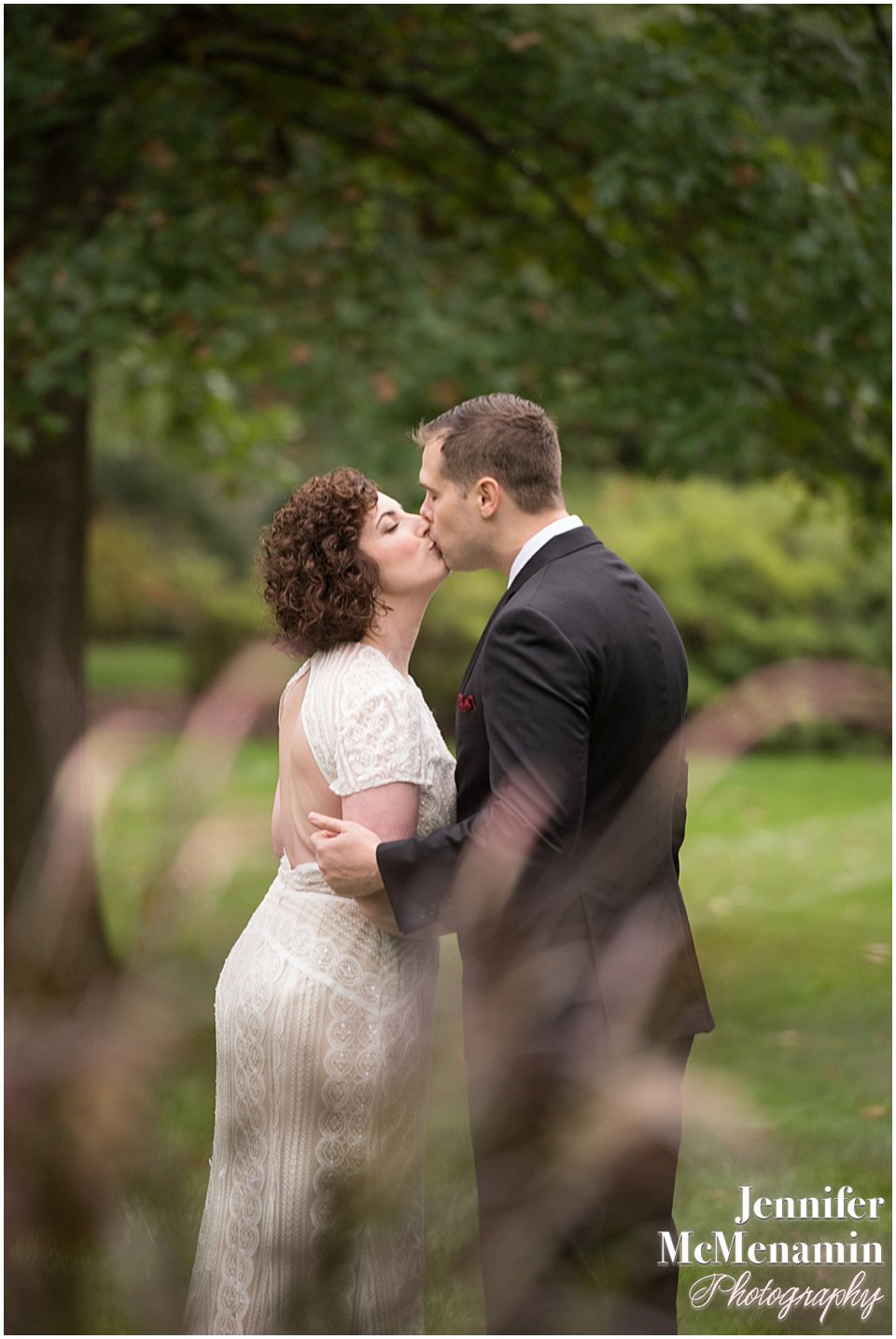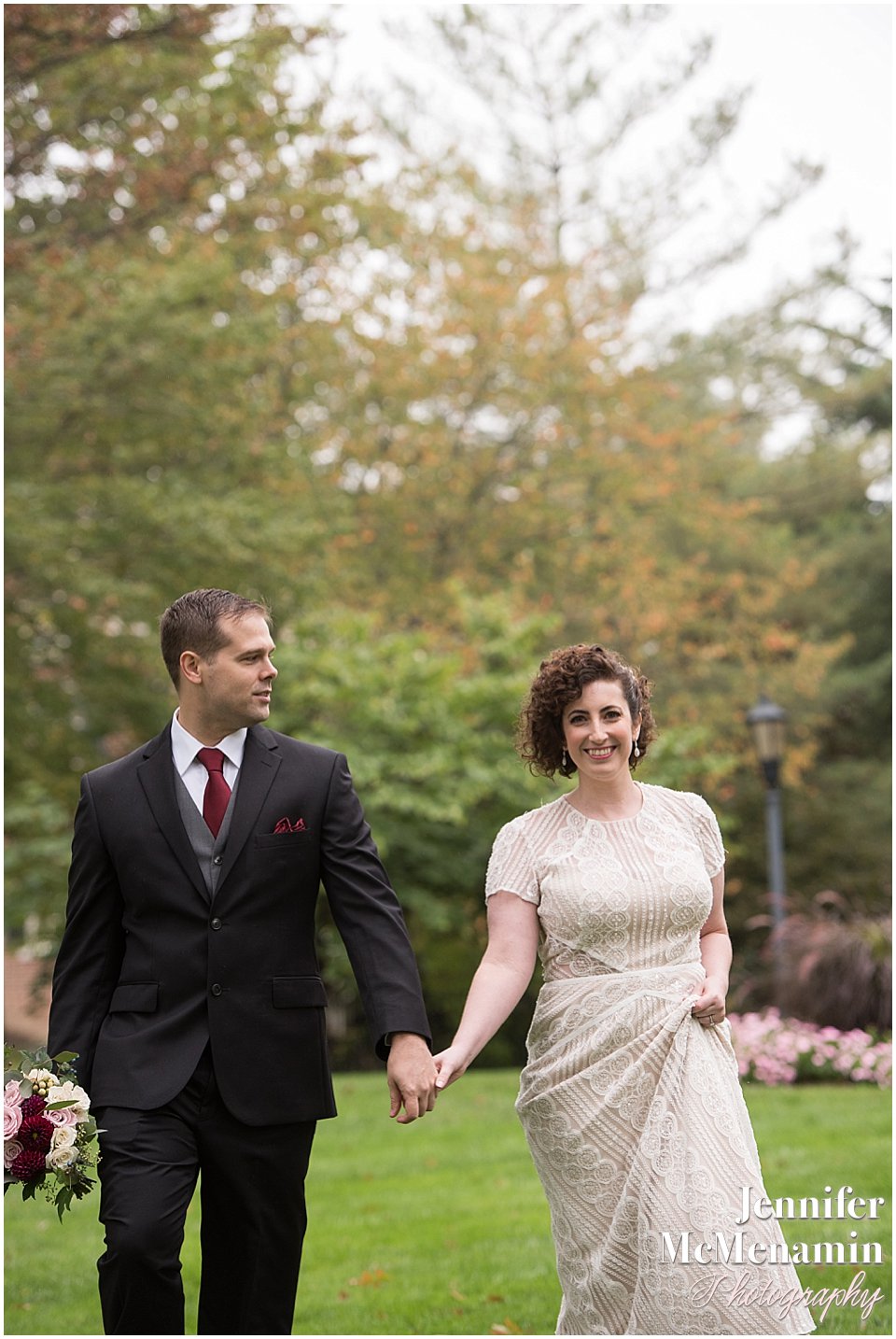 And then we were off to the 13th Floor for their ceremony and reception. Located atop Baltimore's historic Belvedere, the event space offers gorgeous views of the city to the north and south with huge windows, beautiful stained glass detailing and a very charming art deco vibe.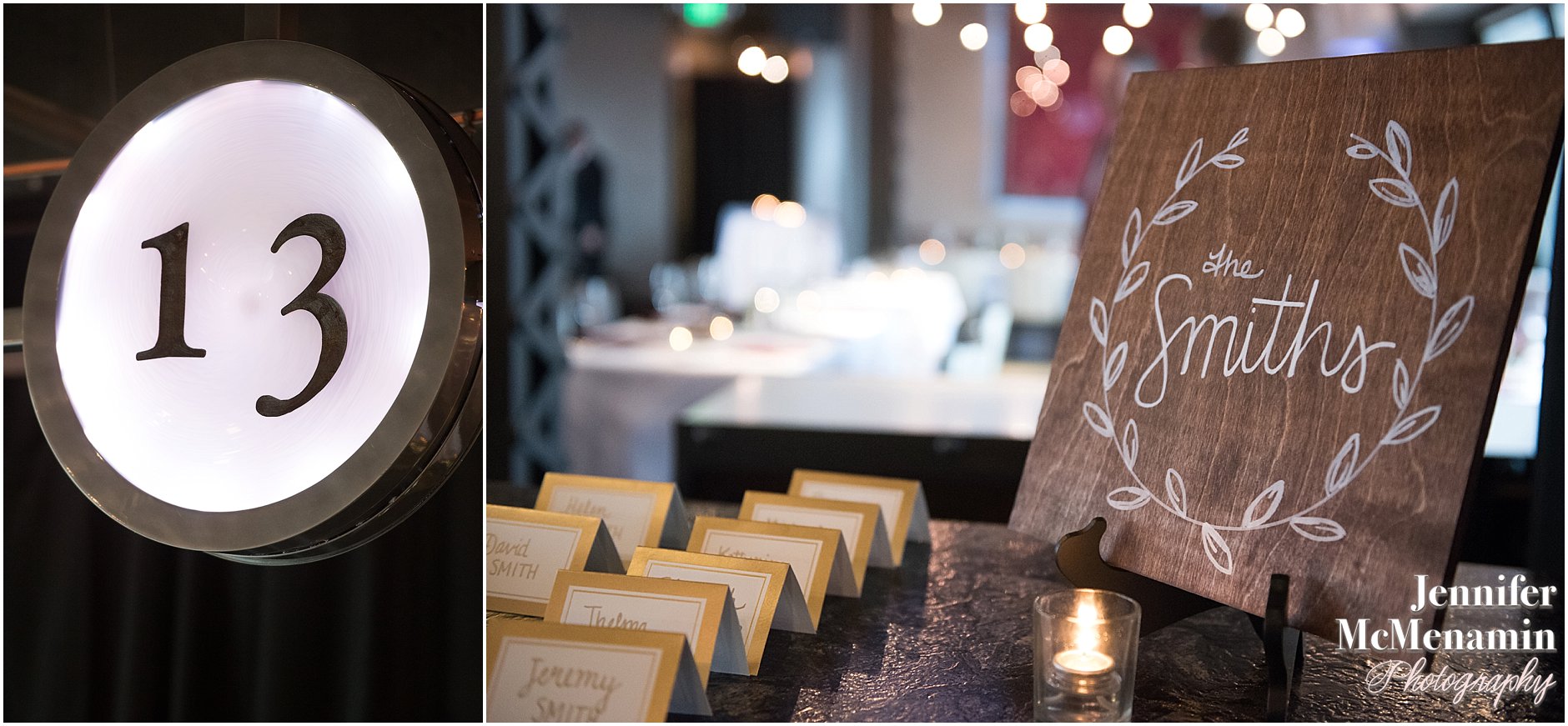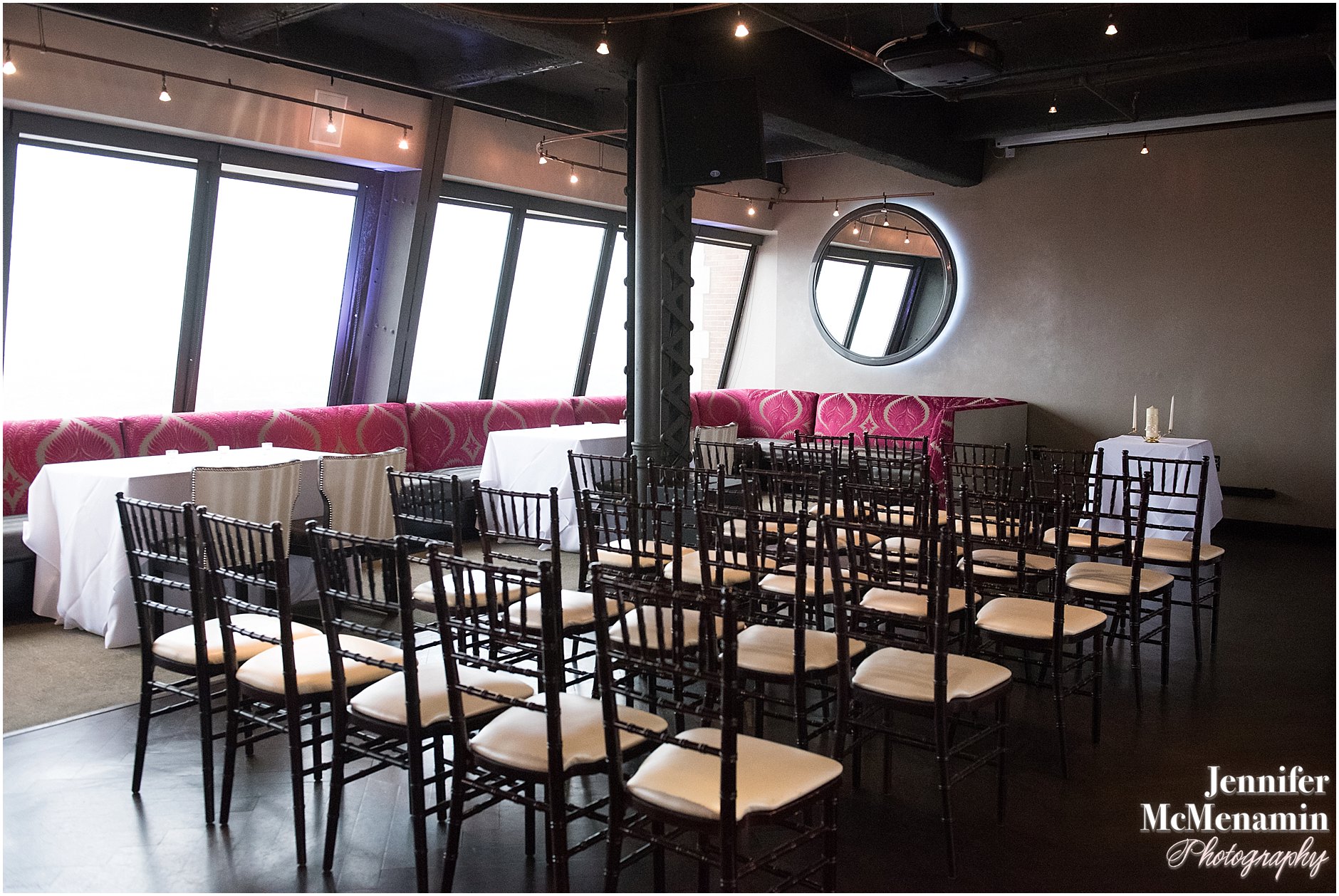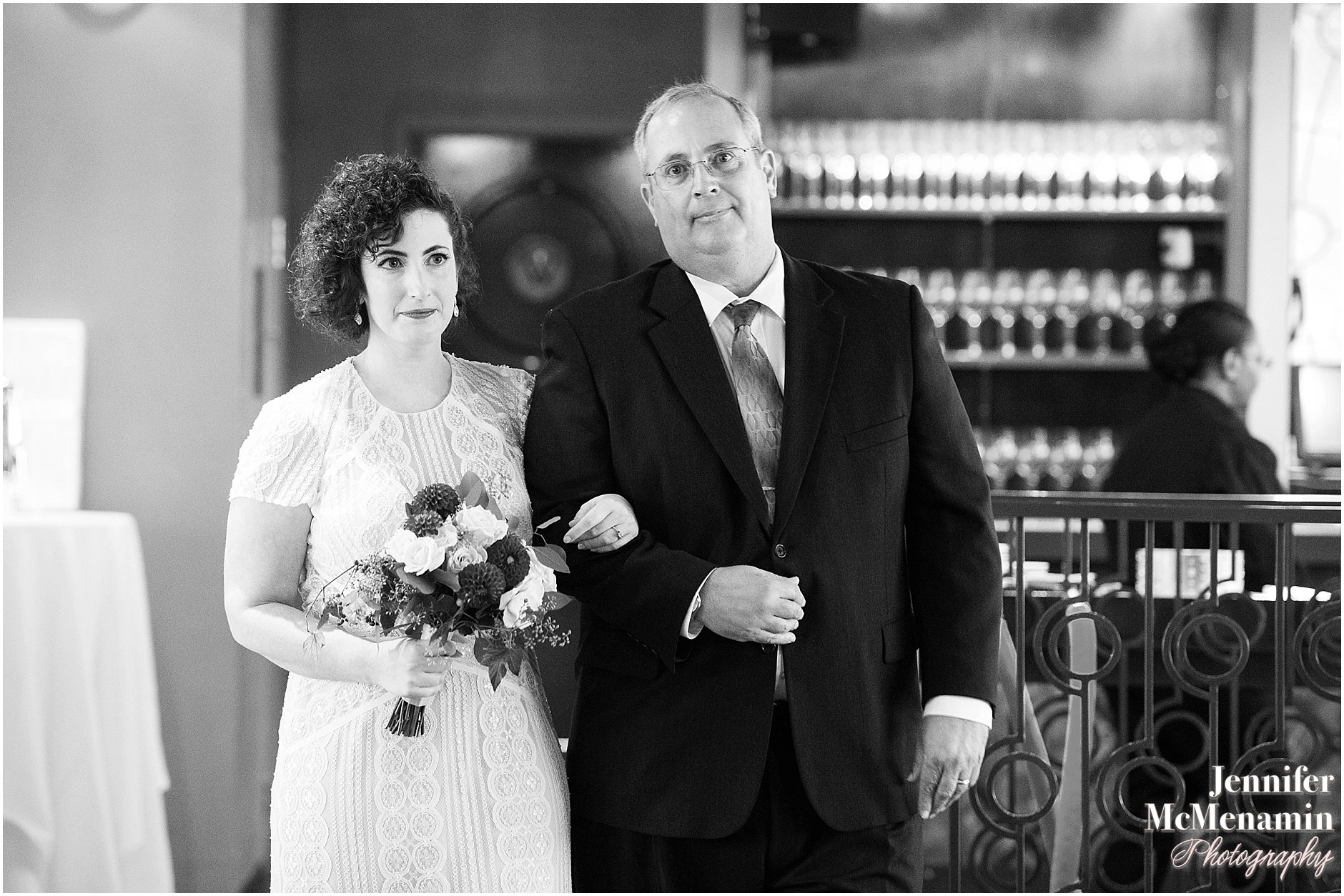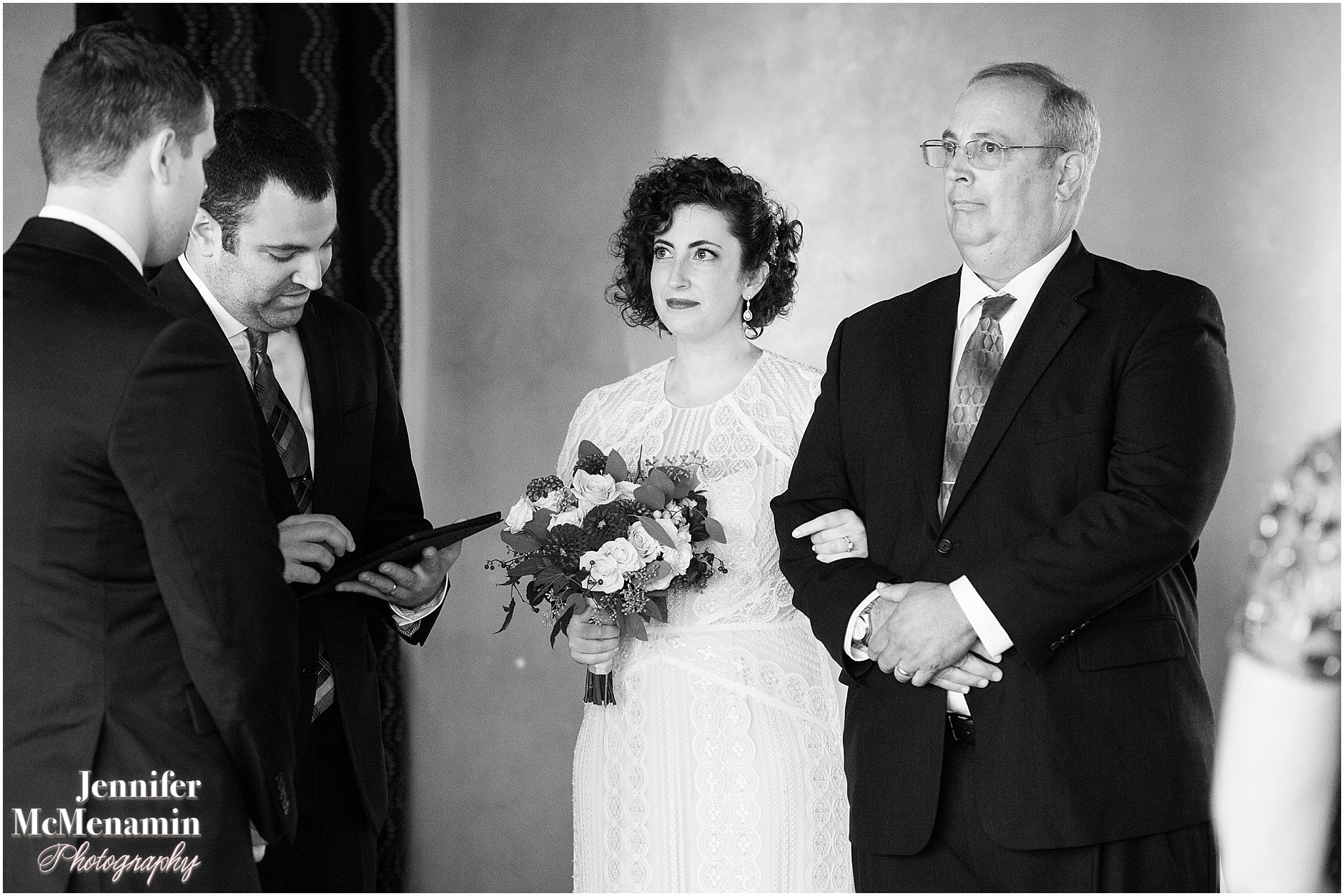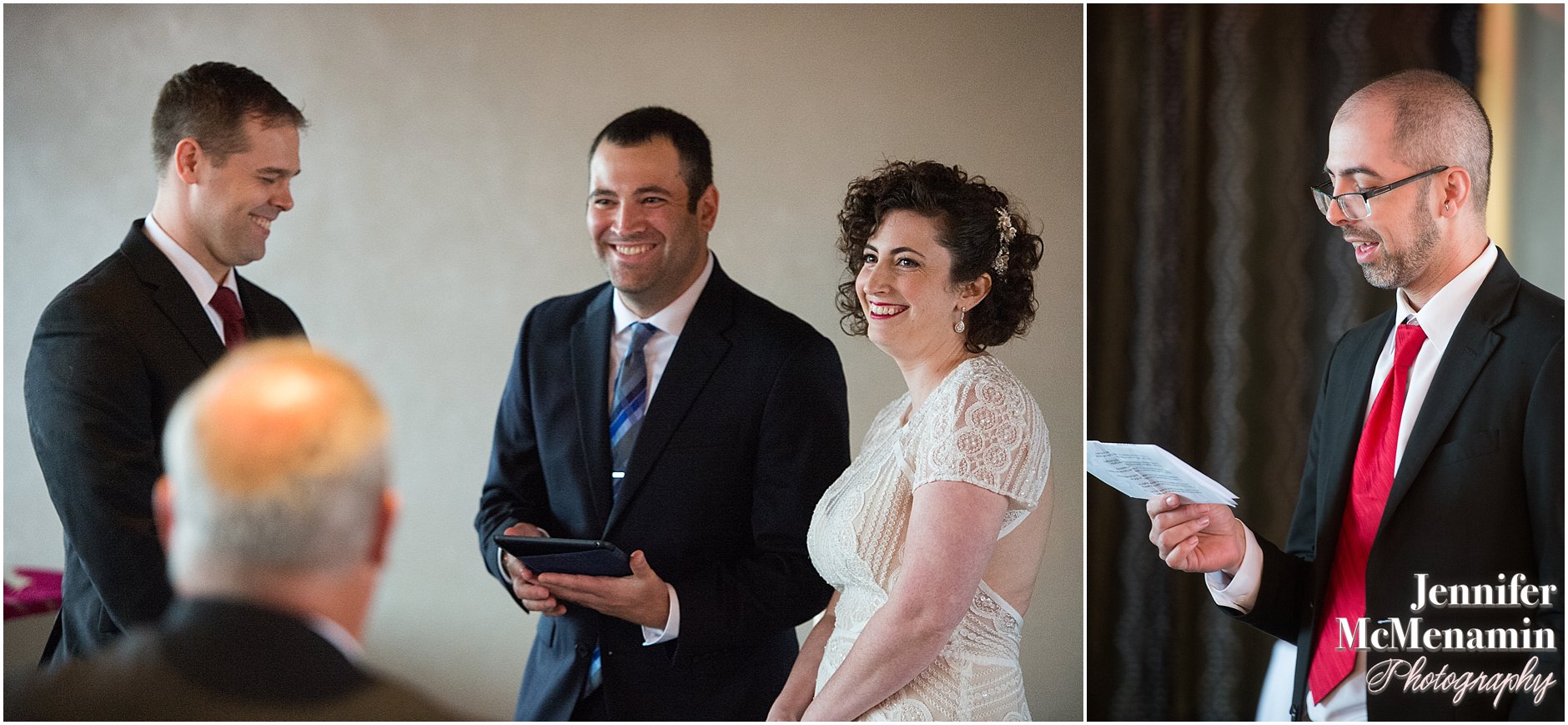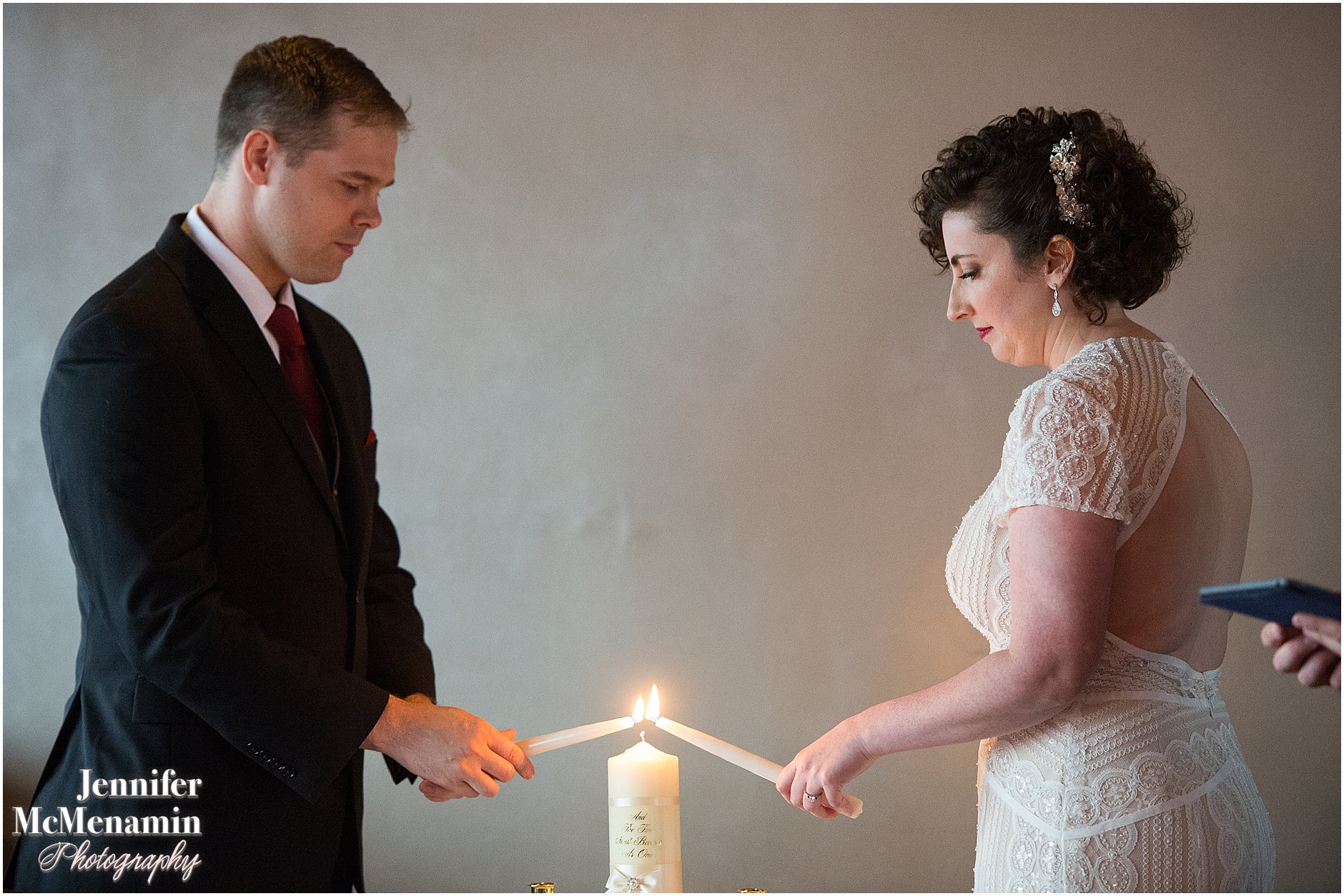 I love these next two images of when Jeremy began to slip the ring on Tracie's finger. I love that my job entails freezing wonderful little moments like this for my clients!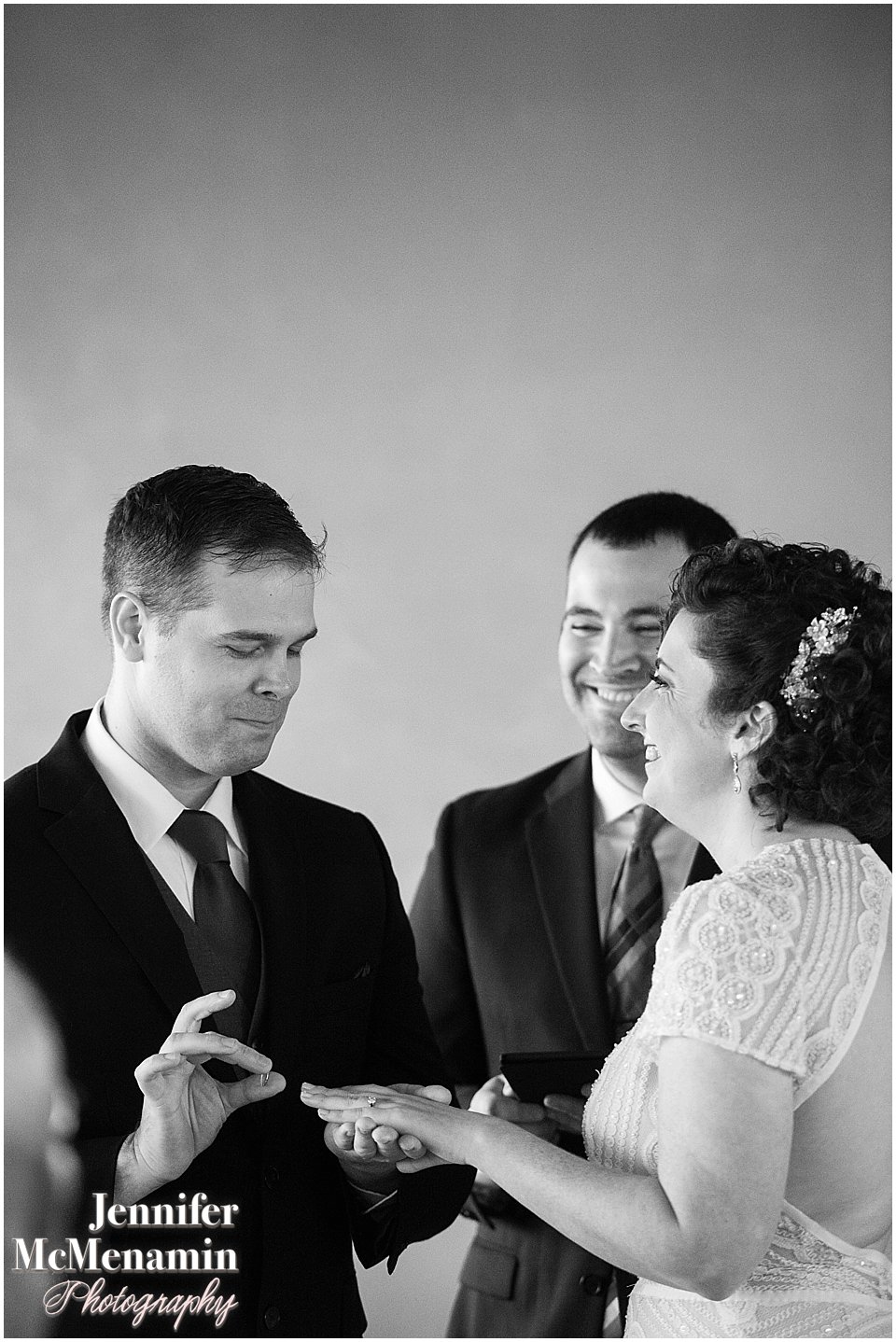 A pair of parent dances.

And a little cake cutting and cupcake eating!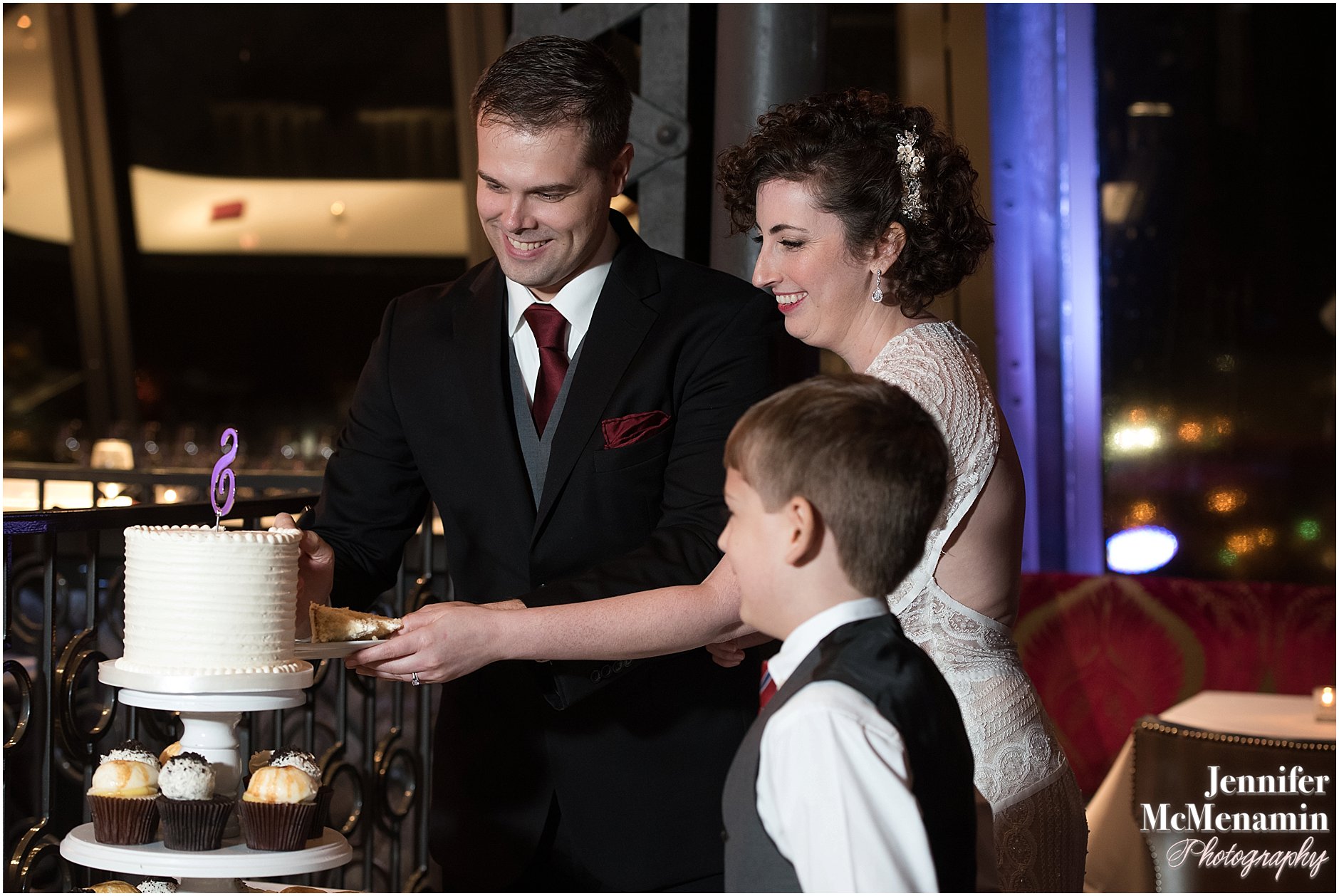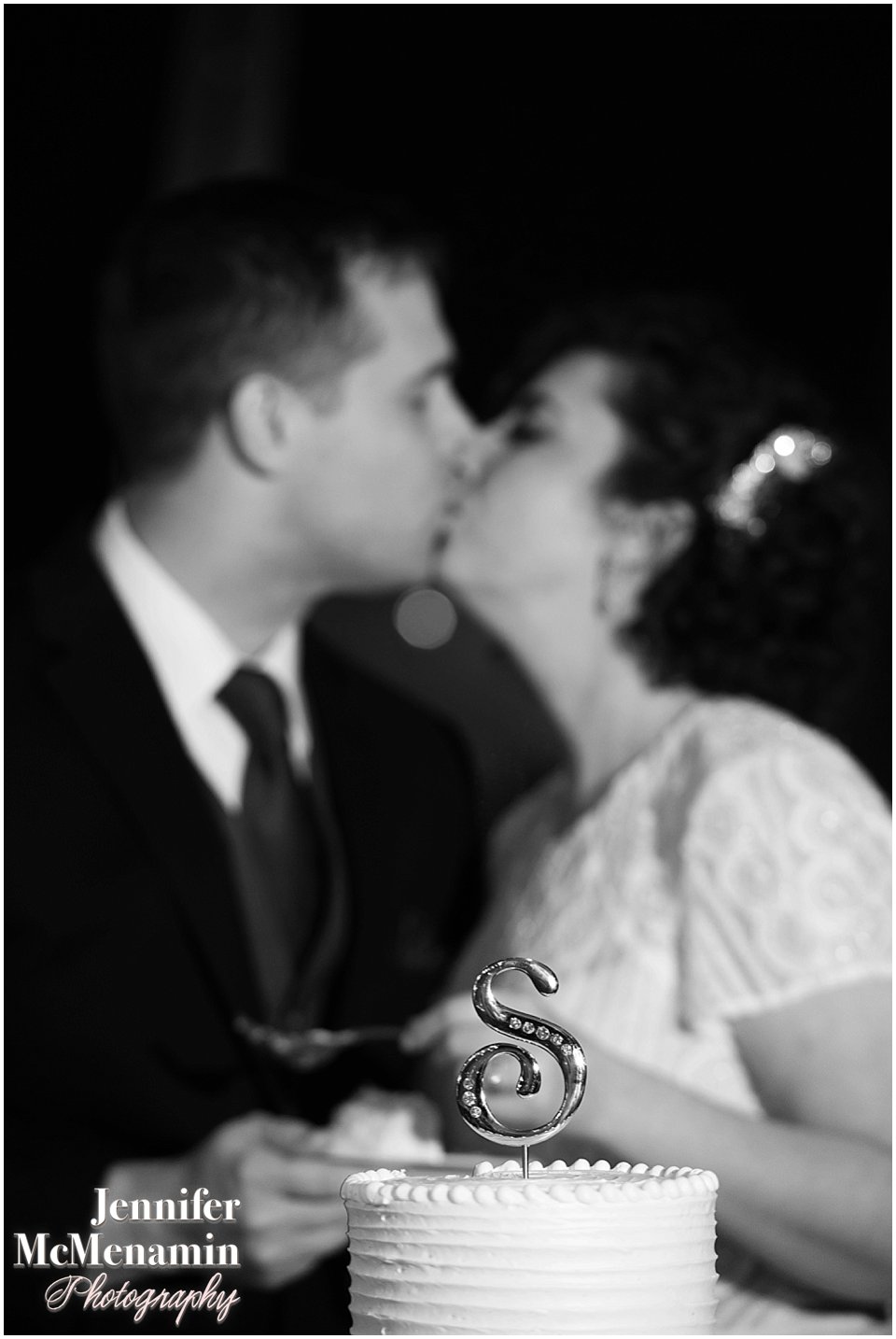 Many, many congratulations, Tracie + Jeremy! It was an absolute pleasure to work with you and your Theodore and your families for your big day!
Credits:
Photography: Jennifer McMenamin Photography, LLC

Ceremony, reception & catering: The 13th Floor
Officiant: The bride's brother