The struggle was real with Max's bow tie.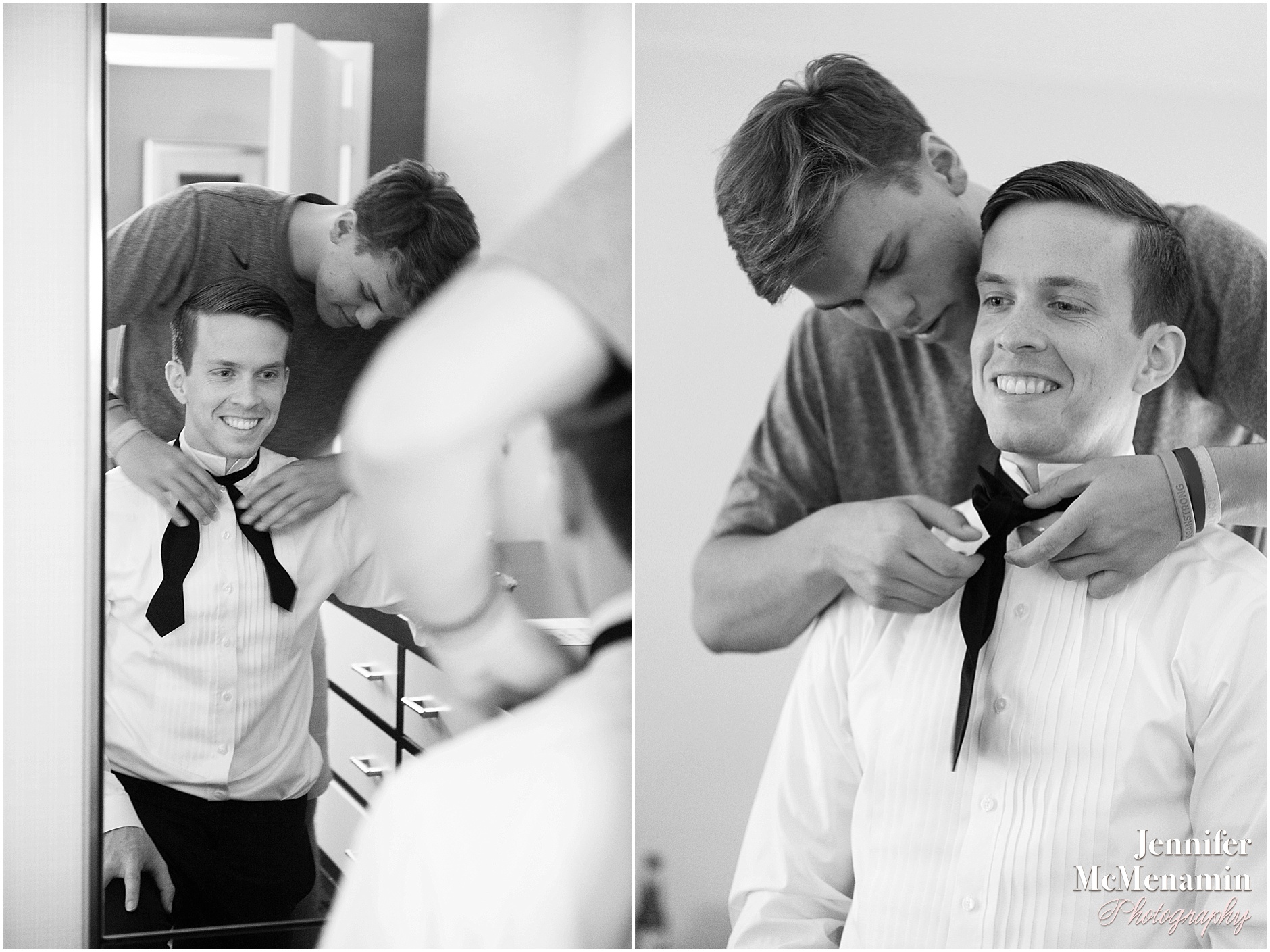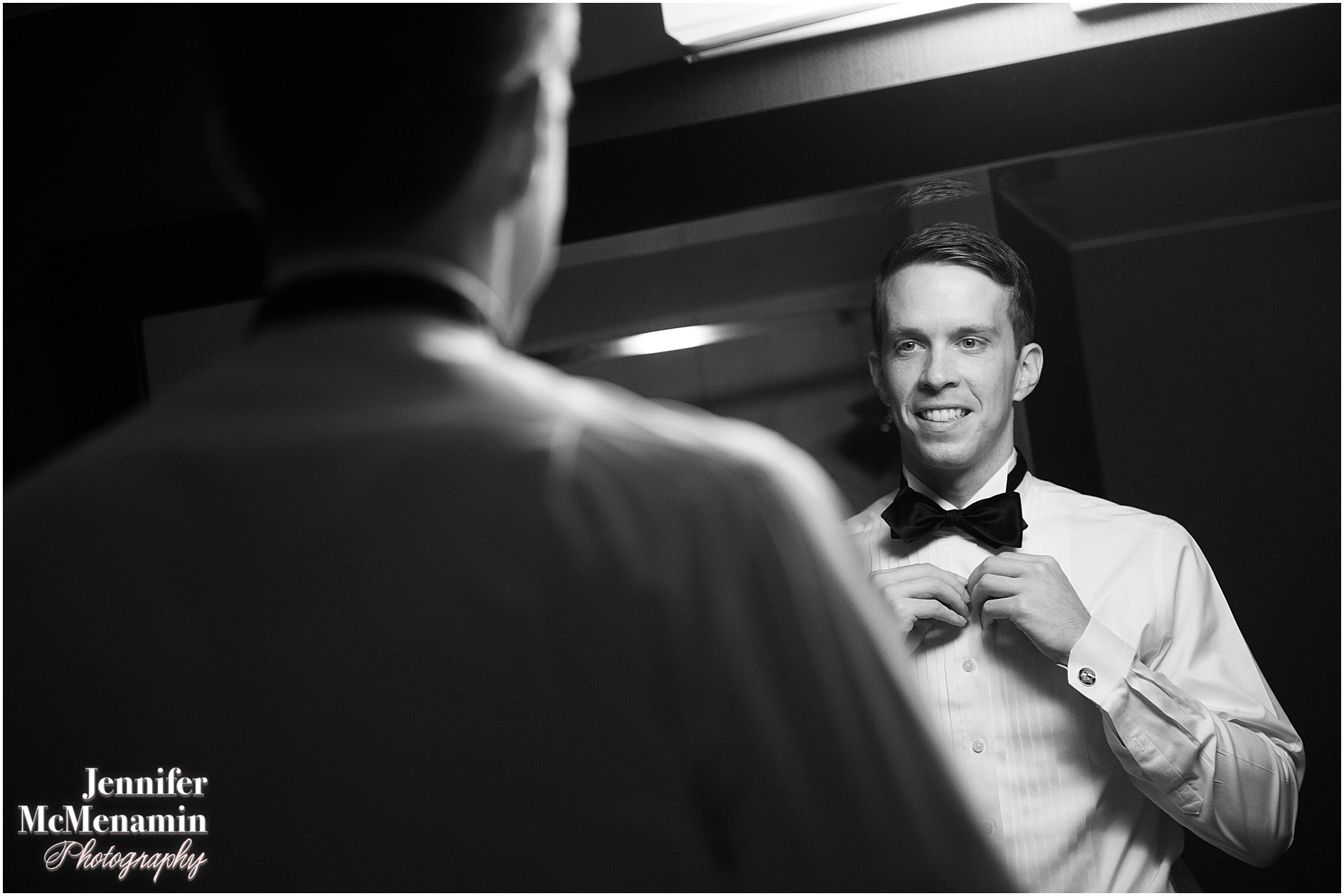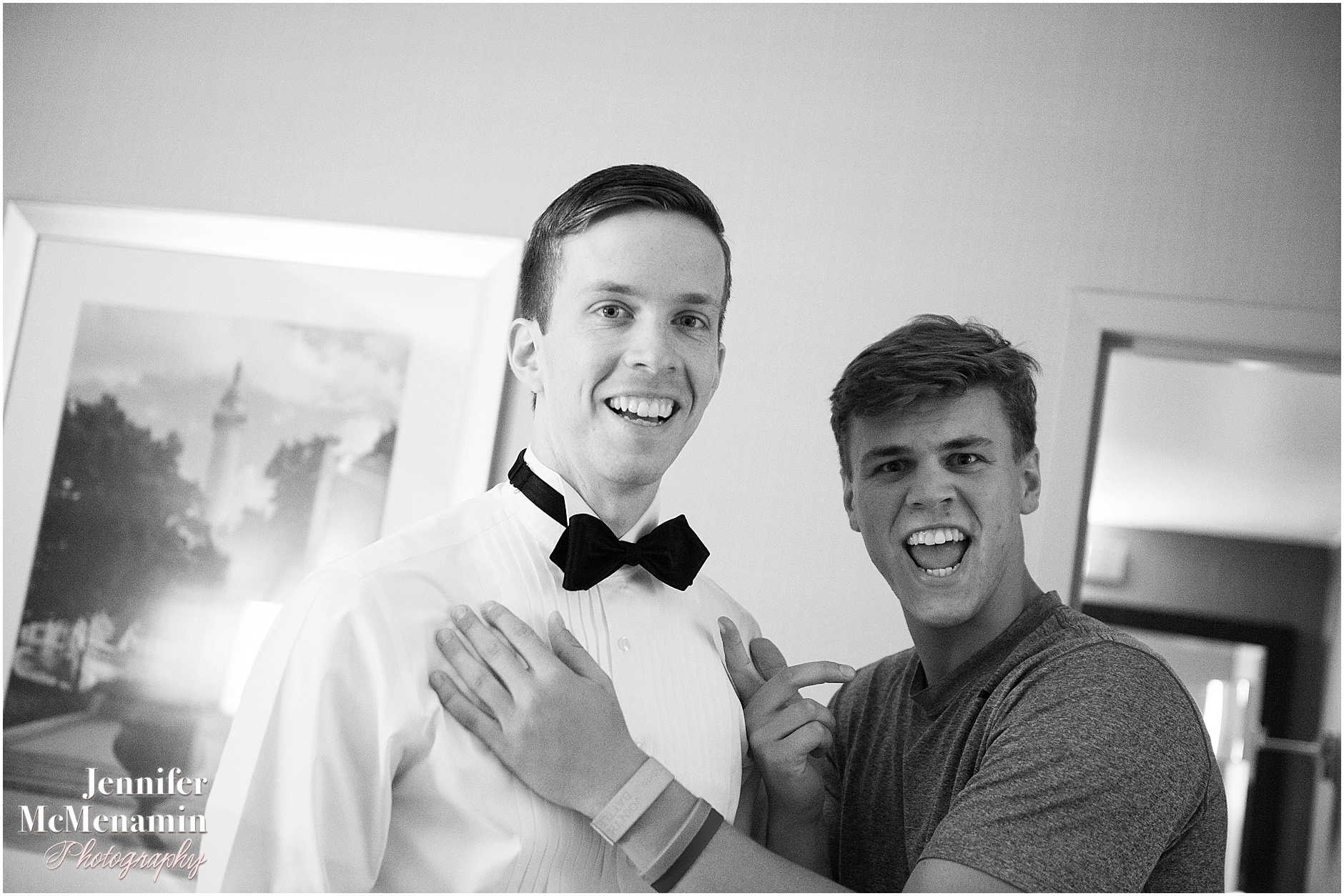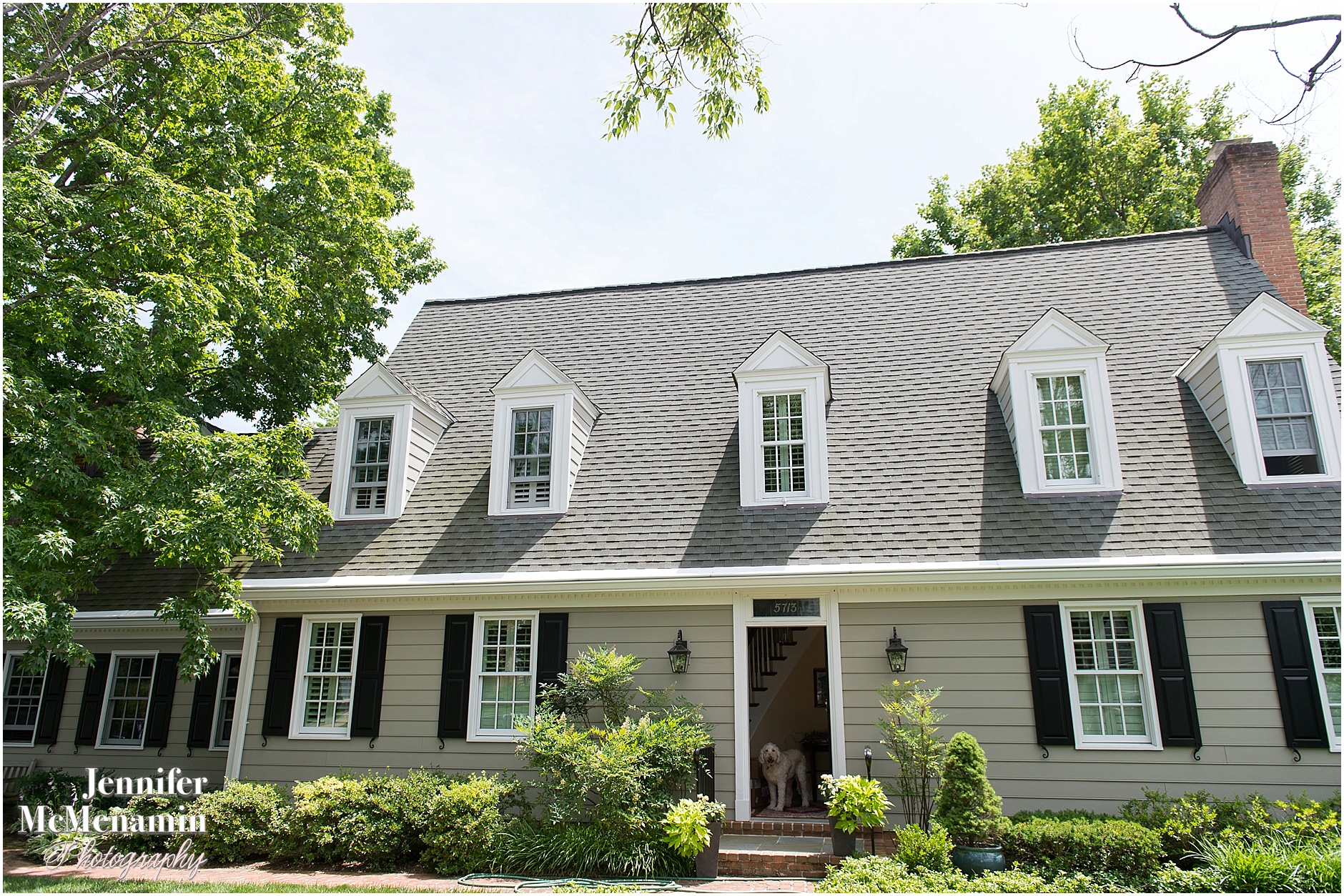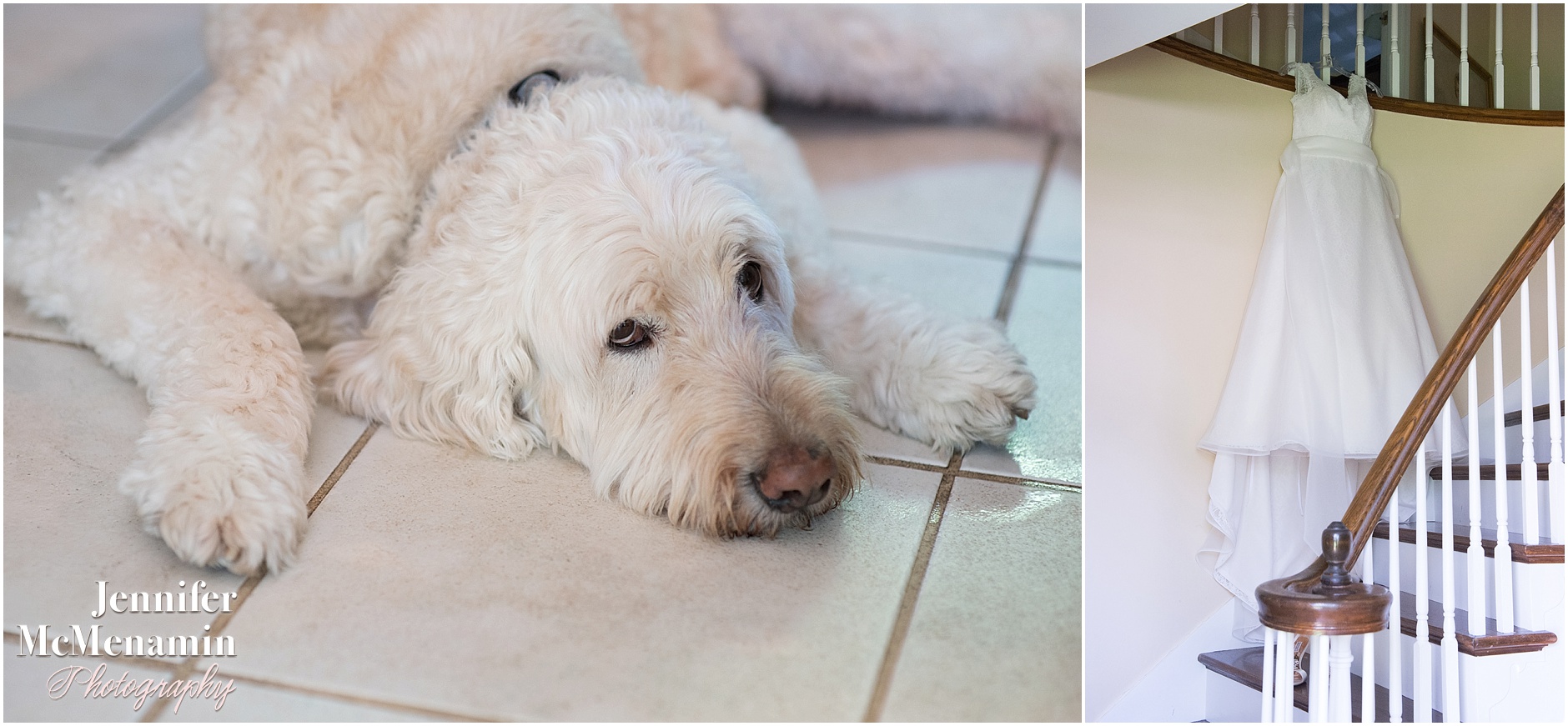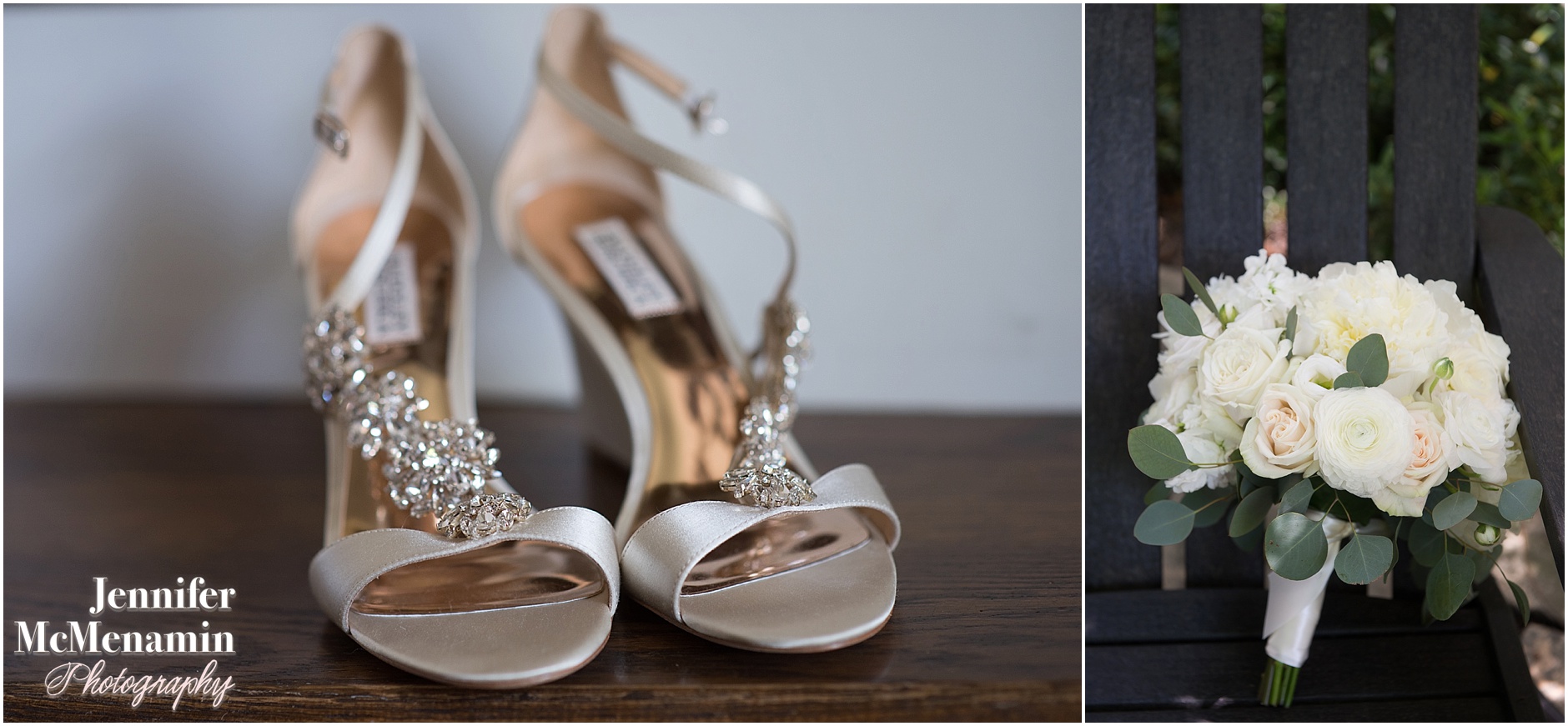 Meanwhile, Stacey and a lovely group of girlfriends got ready at her parents' home in her childhood bedroom, complete with her favorite rock posters and high school snapshots still on the walls!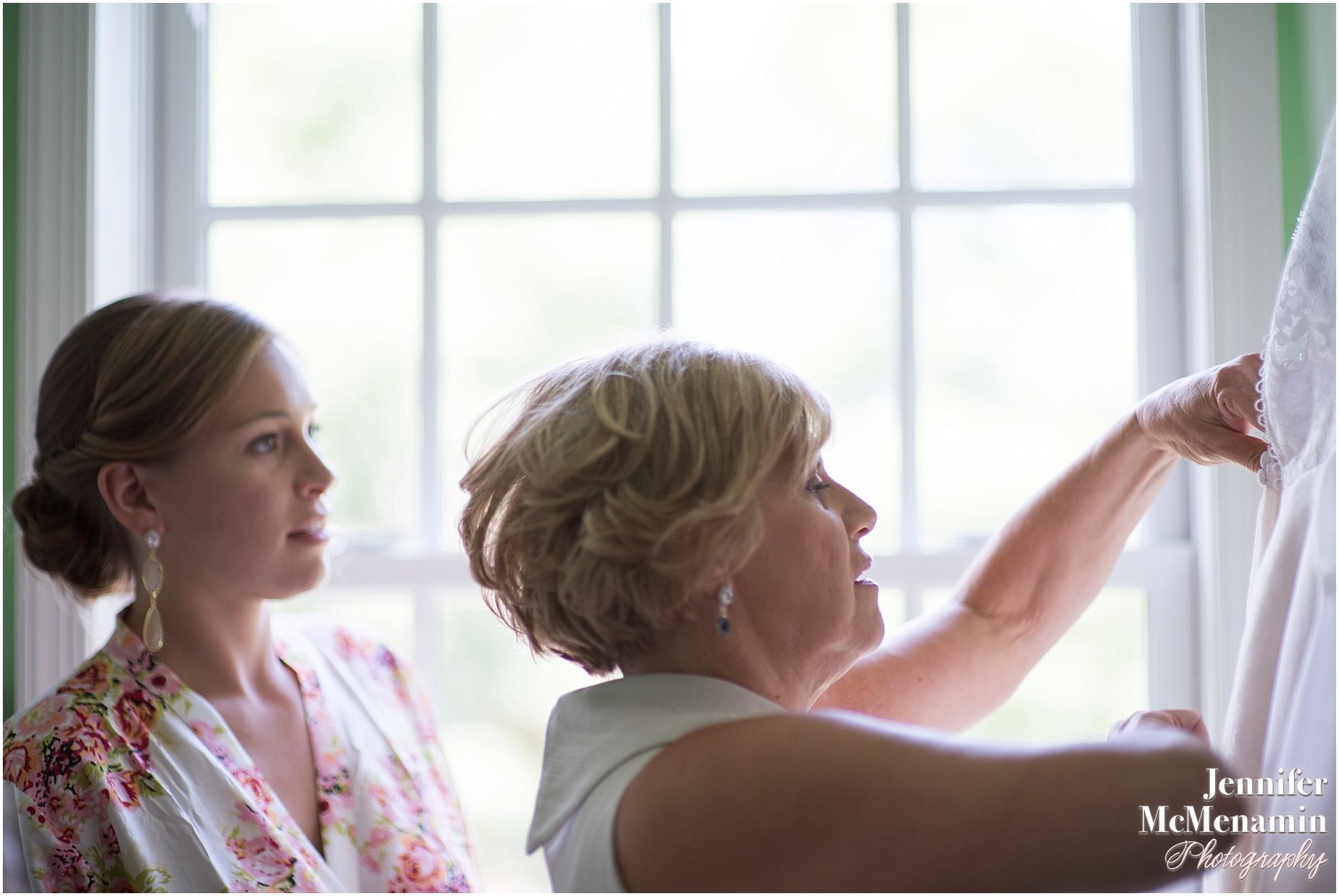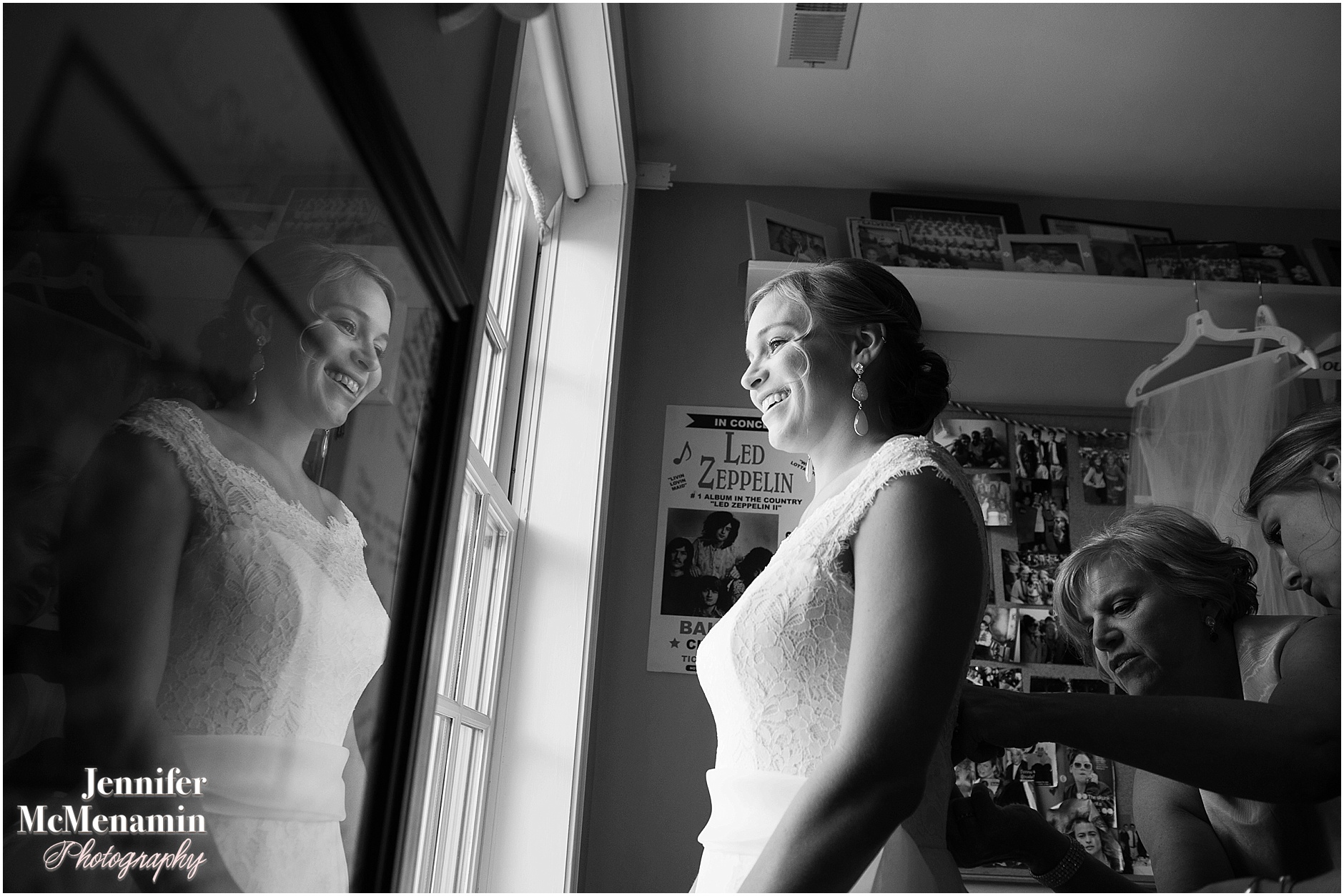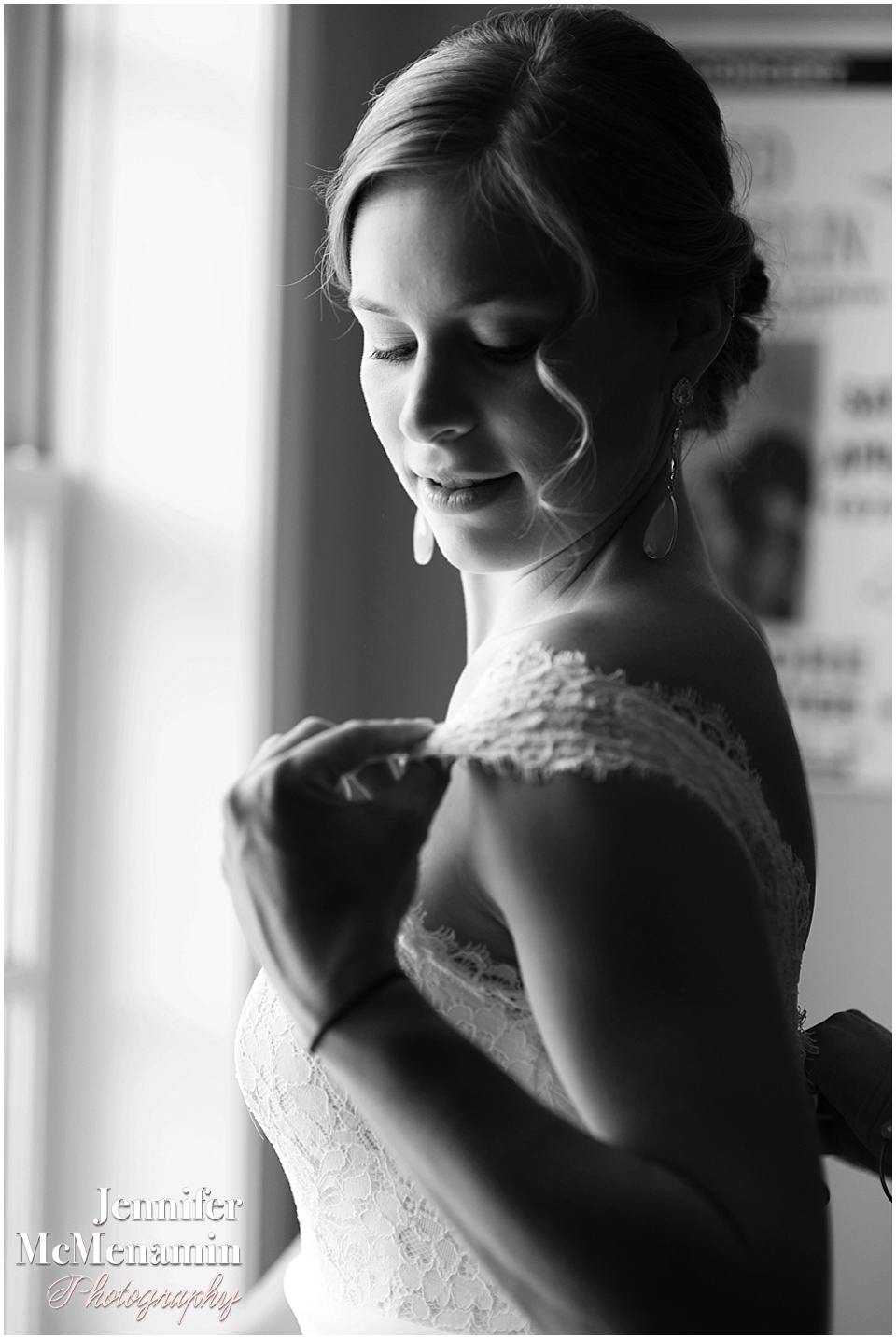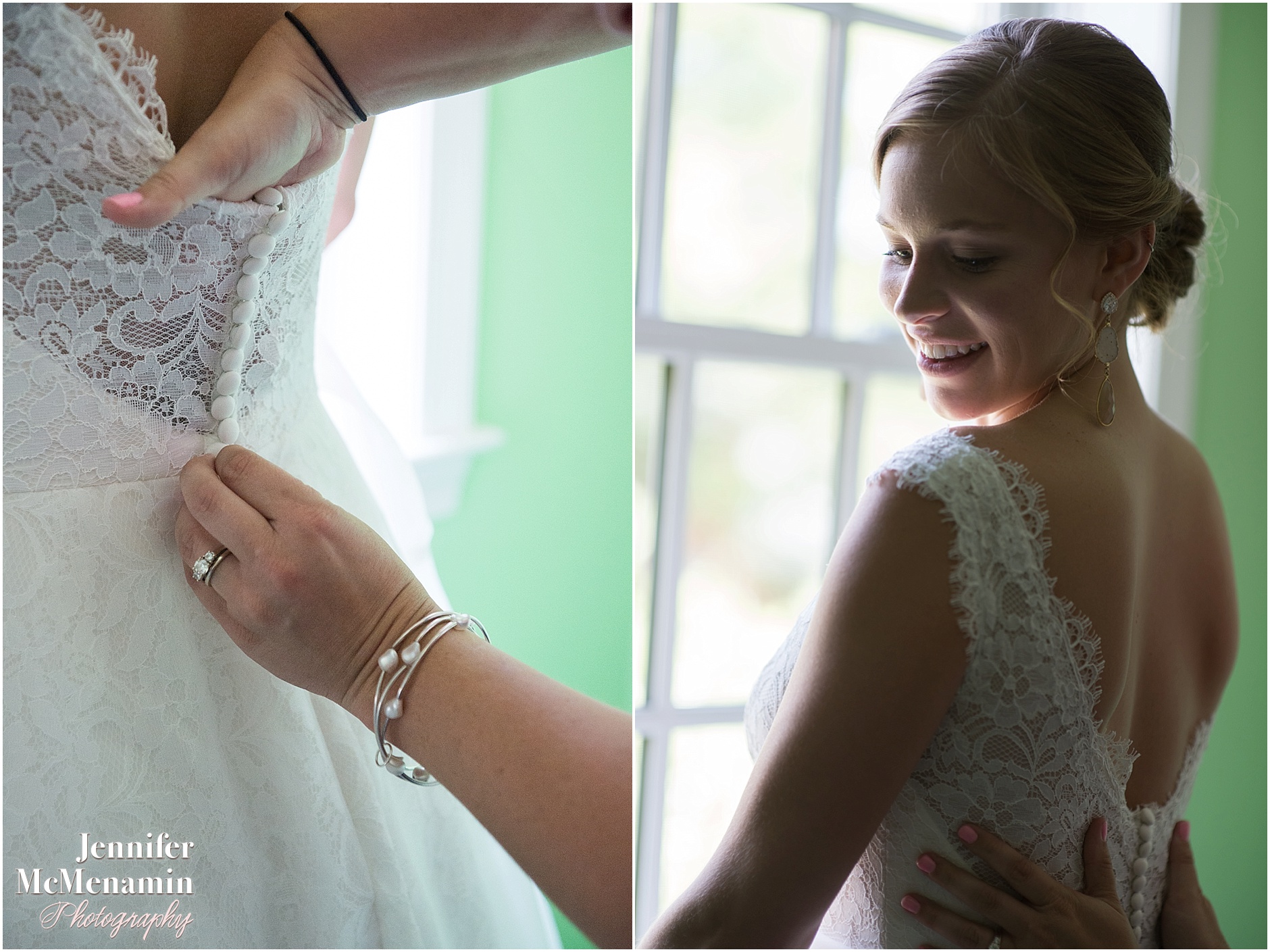 This little flower girl — one of Max's nieces — could not have been cuter. You're about to see a whole lot more photos of her!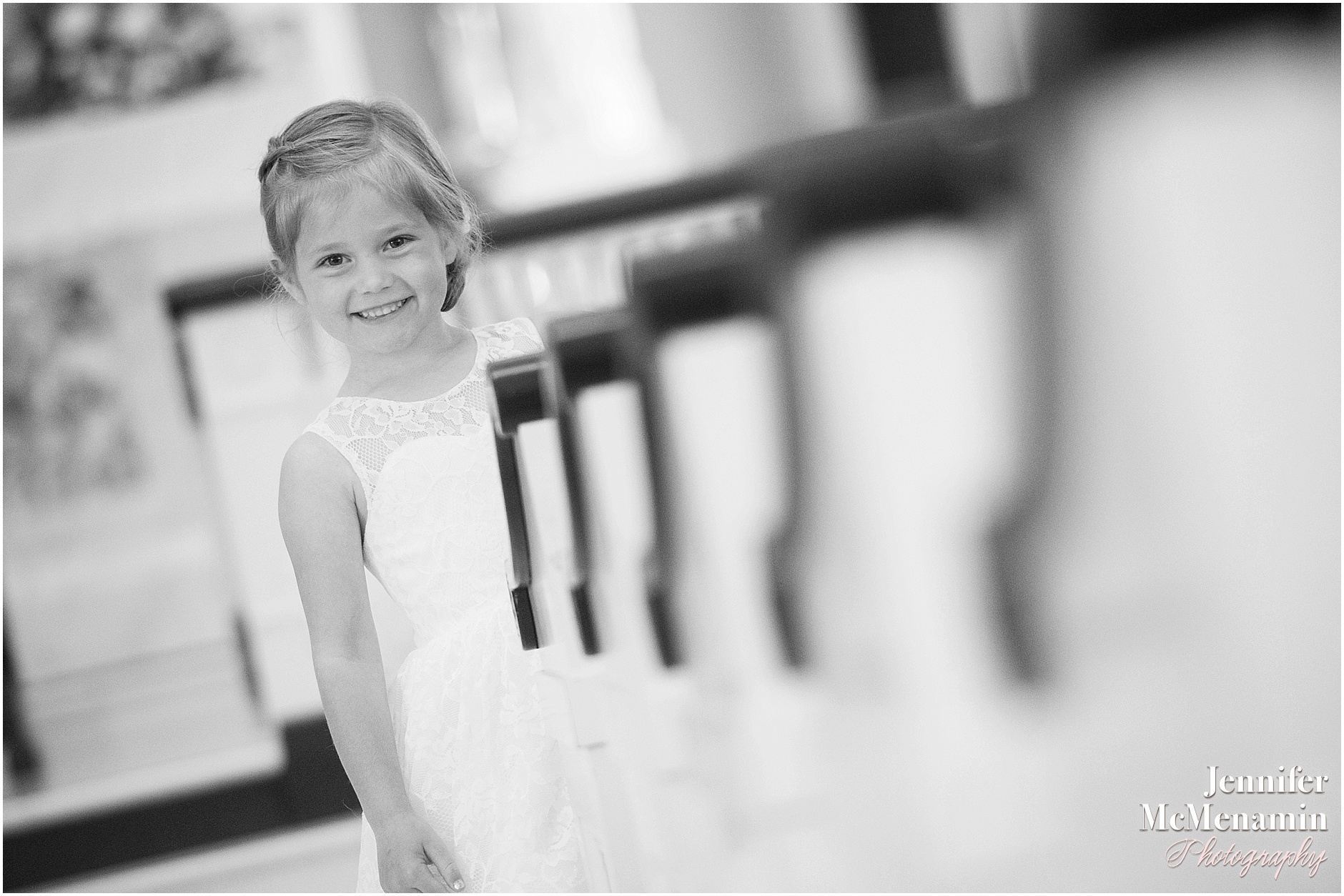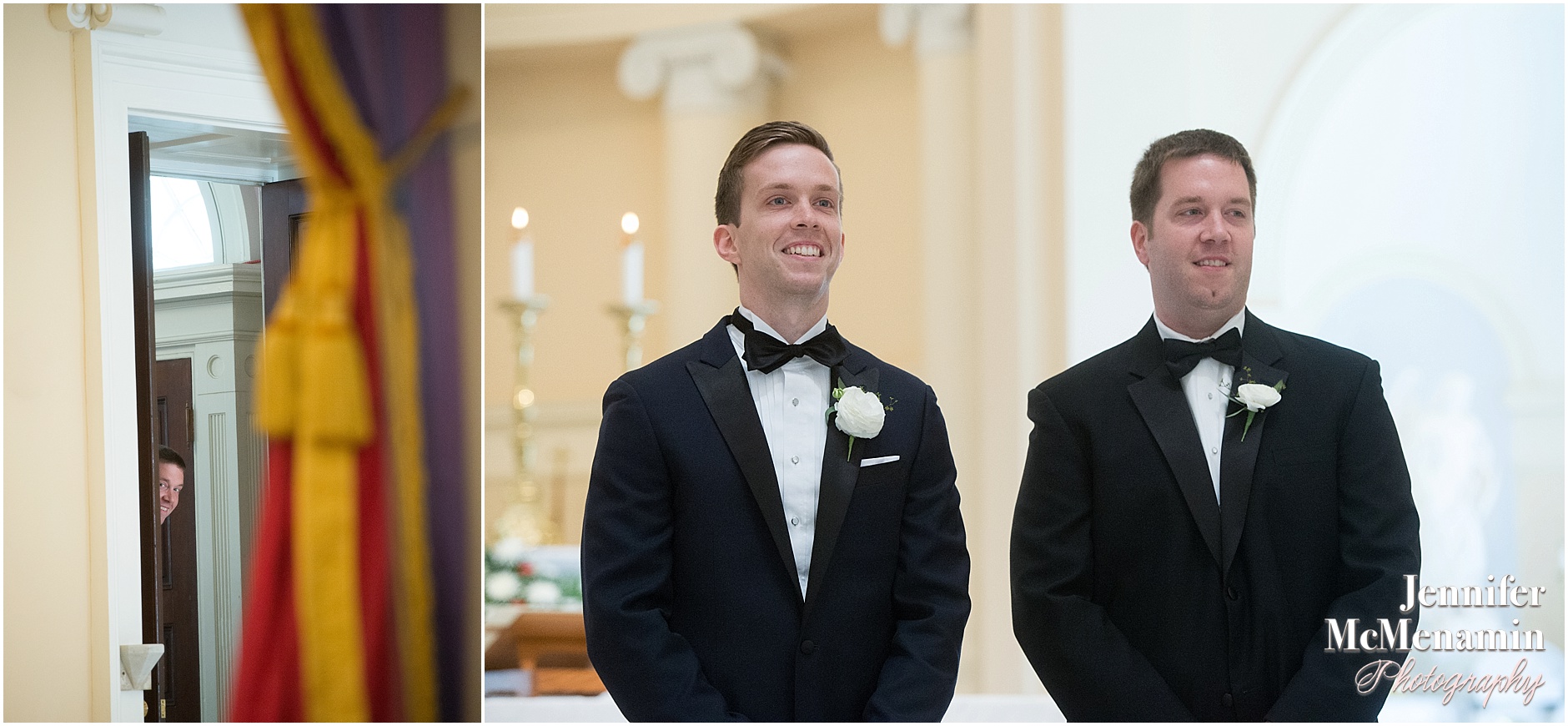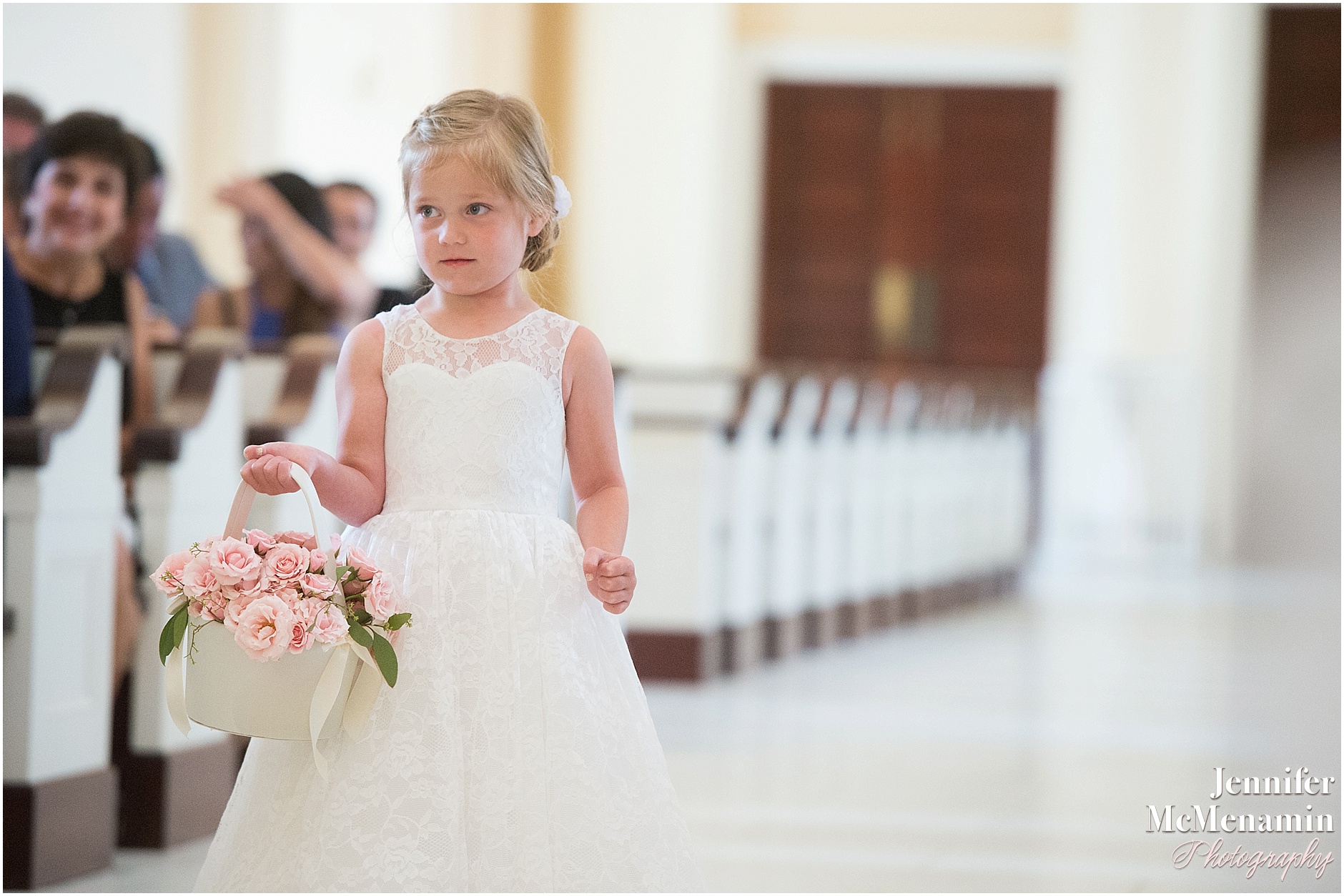 The Basilica makes for a very grand entrance during the processional.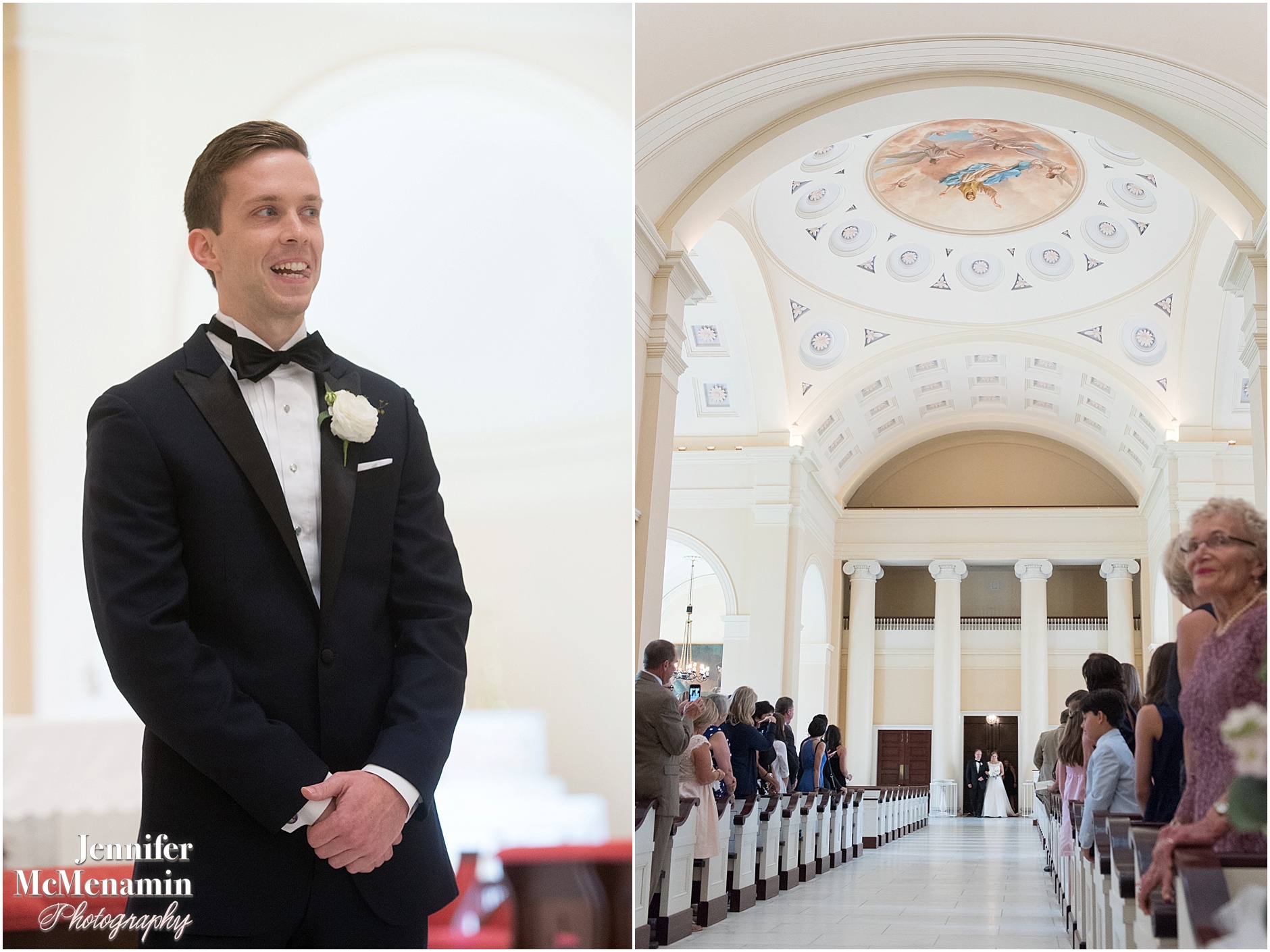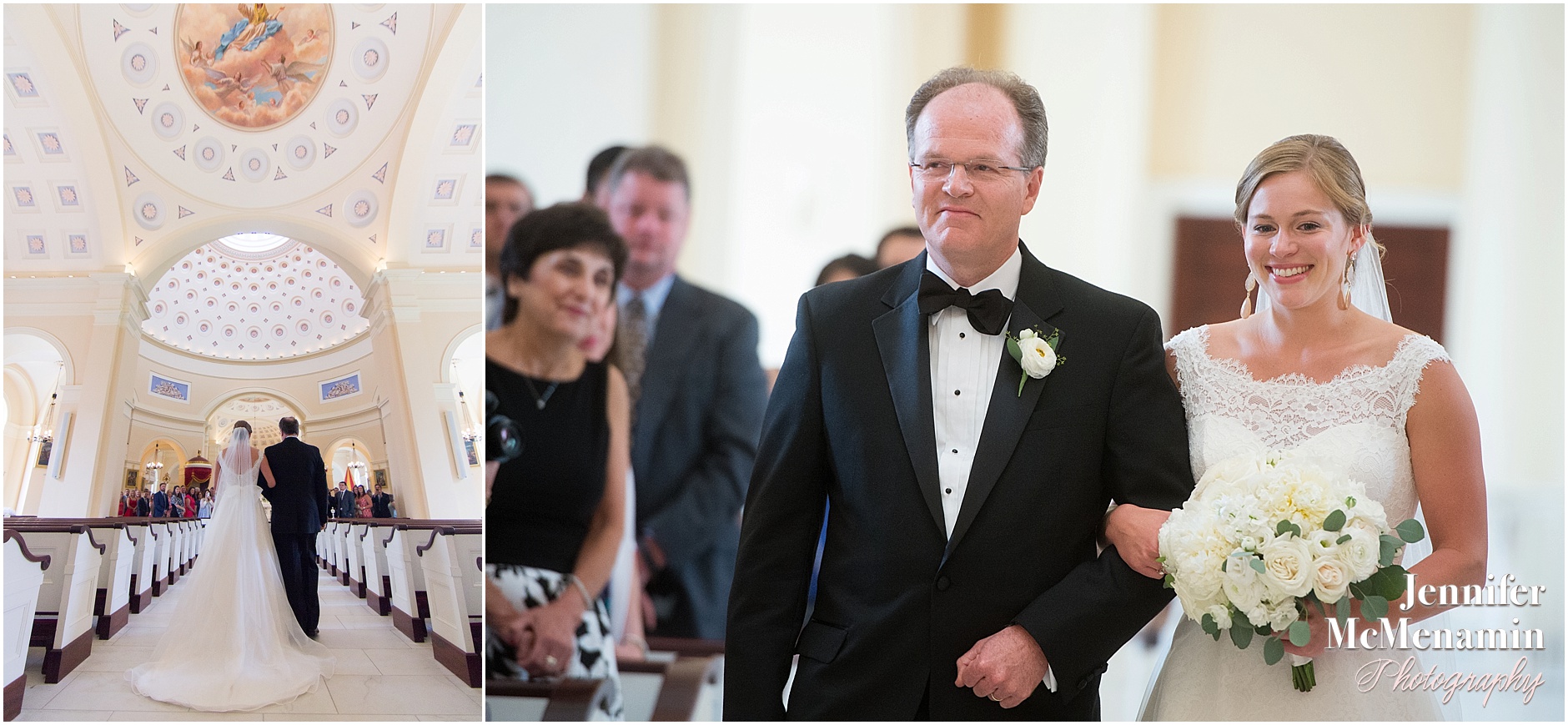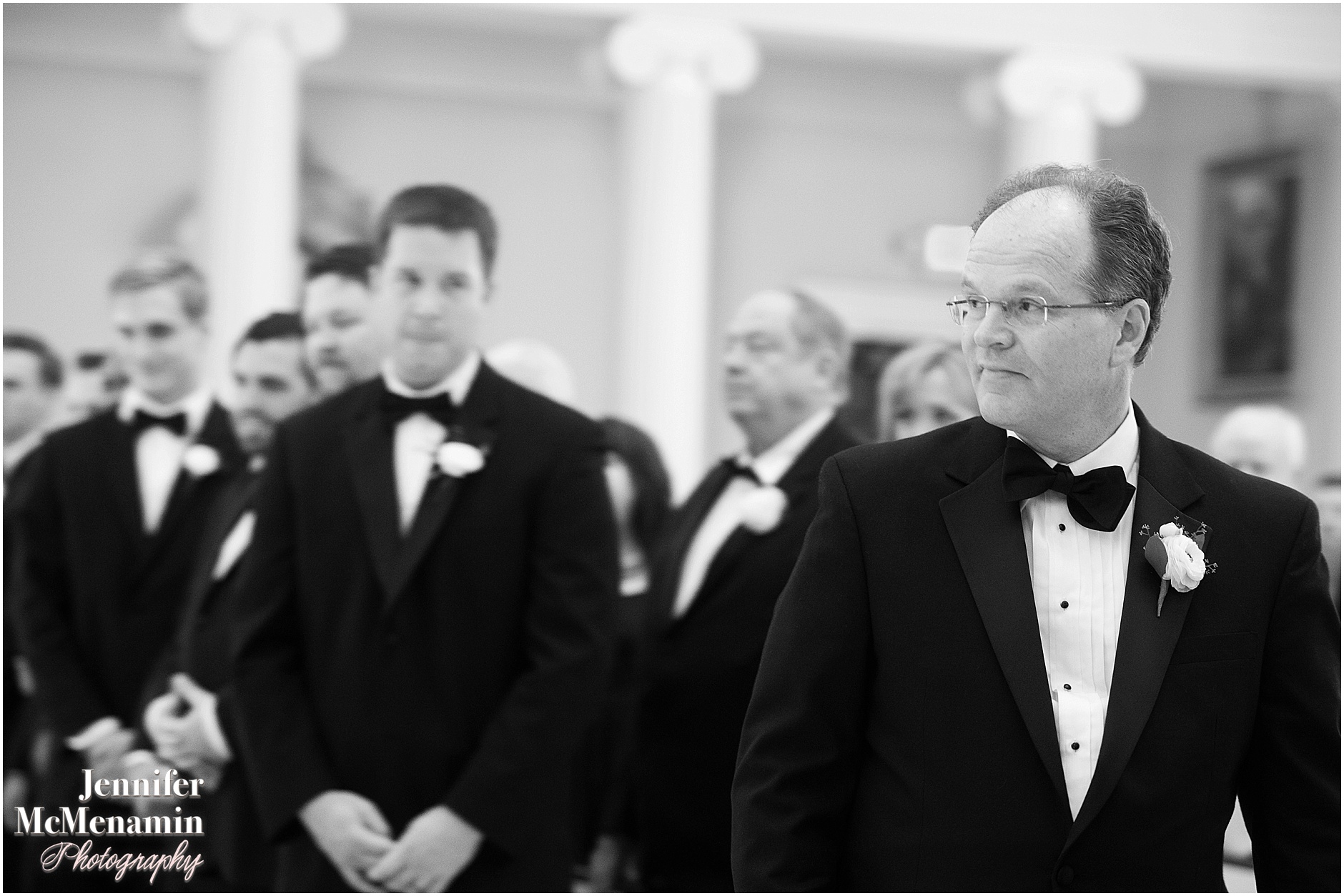 I loved catching little looks like this next image between these two, who chose not to see each other until Stacey made her way down the aisle toward Max.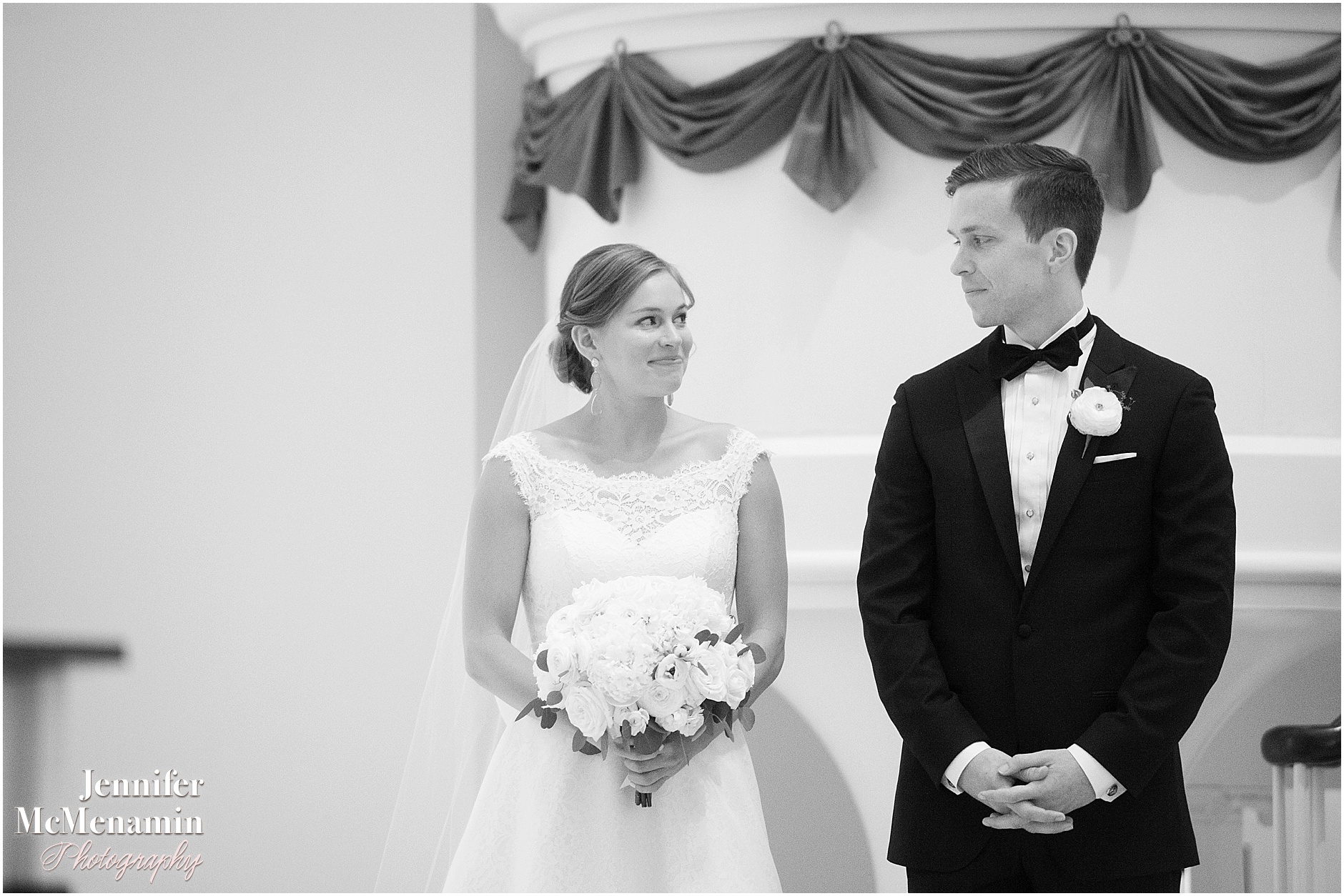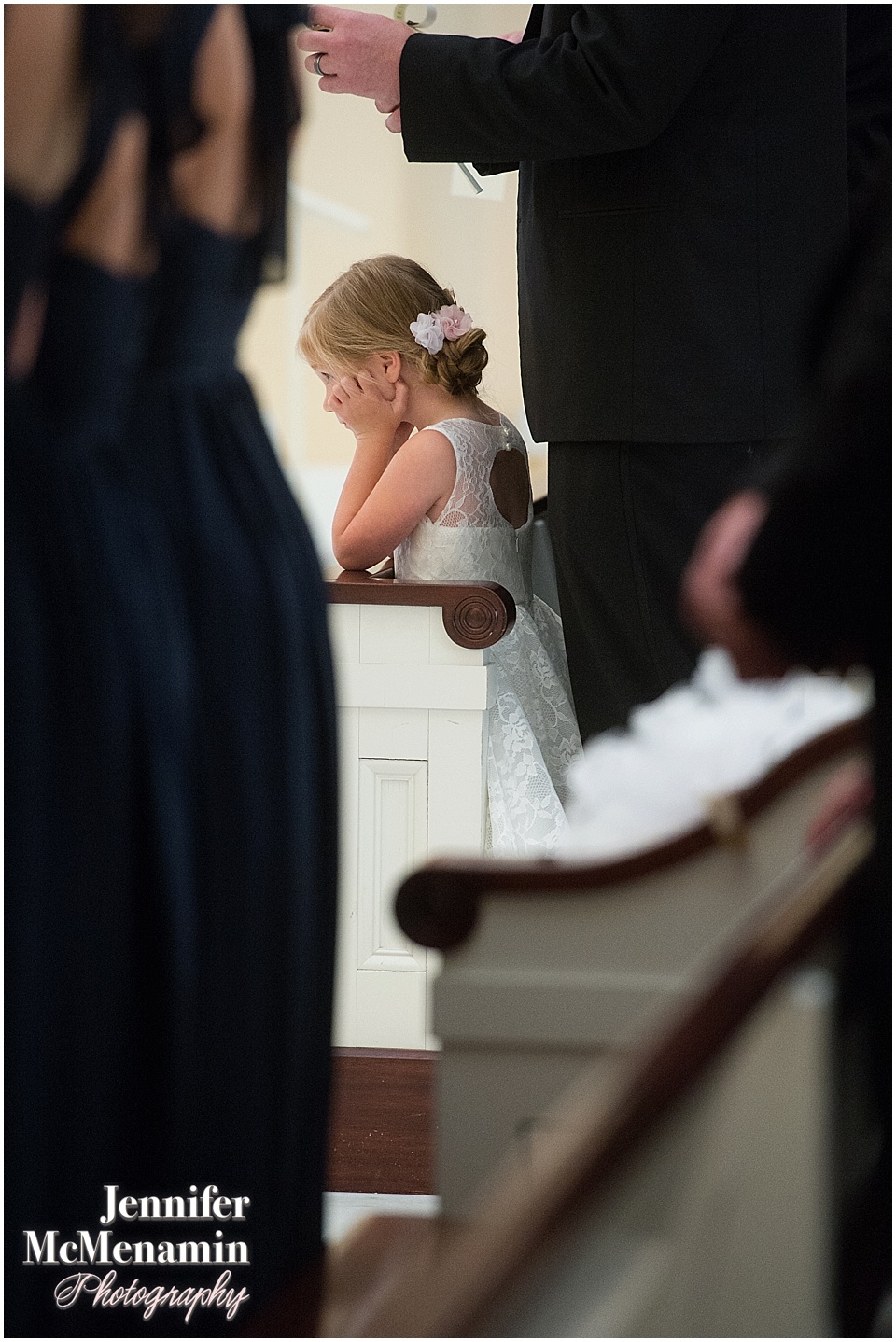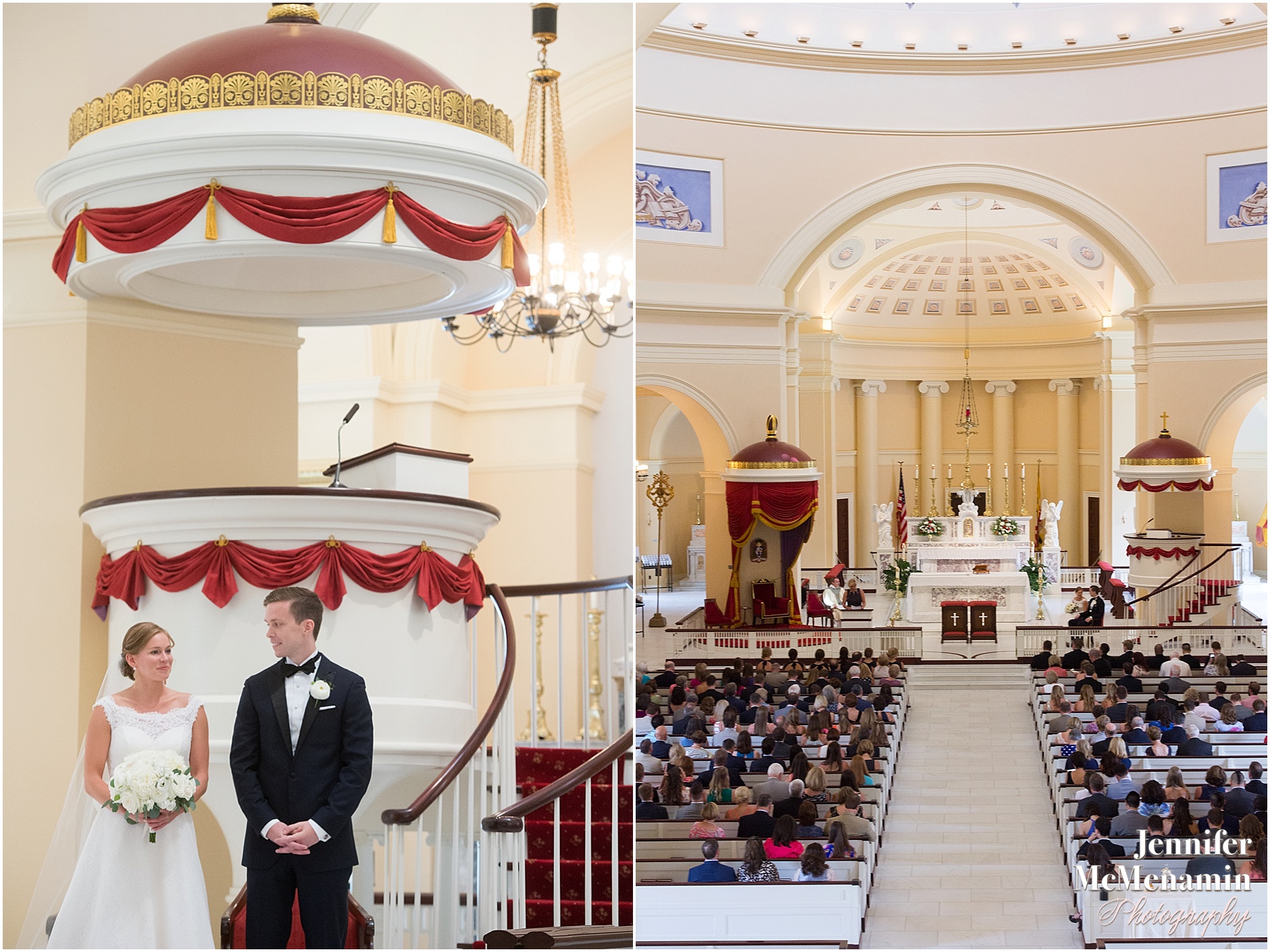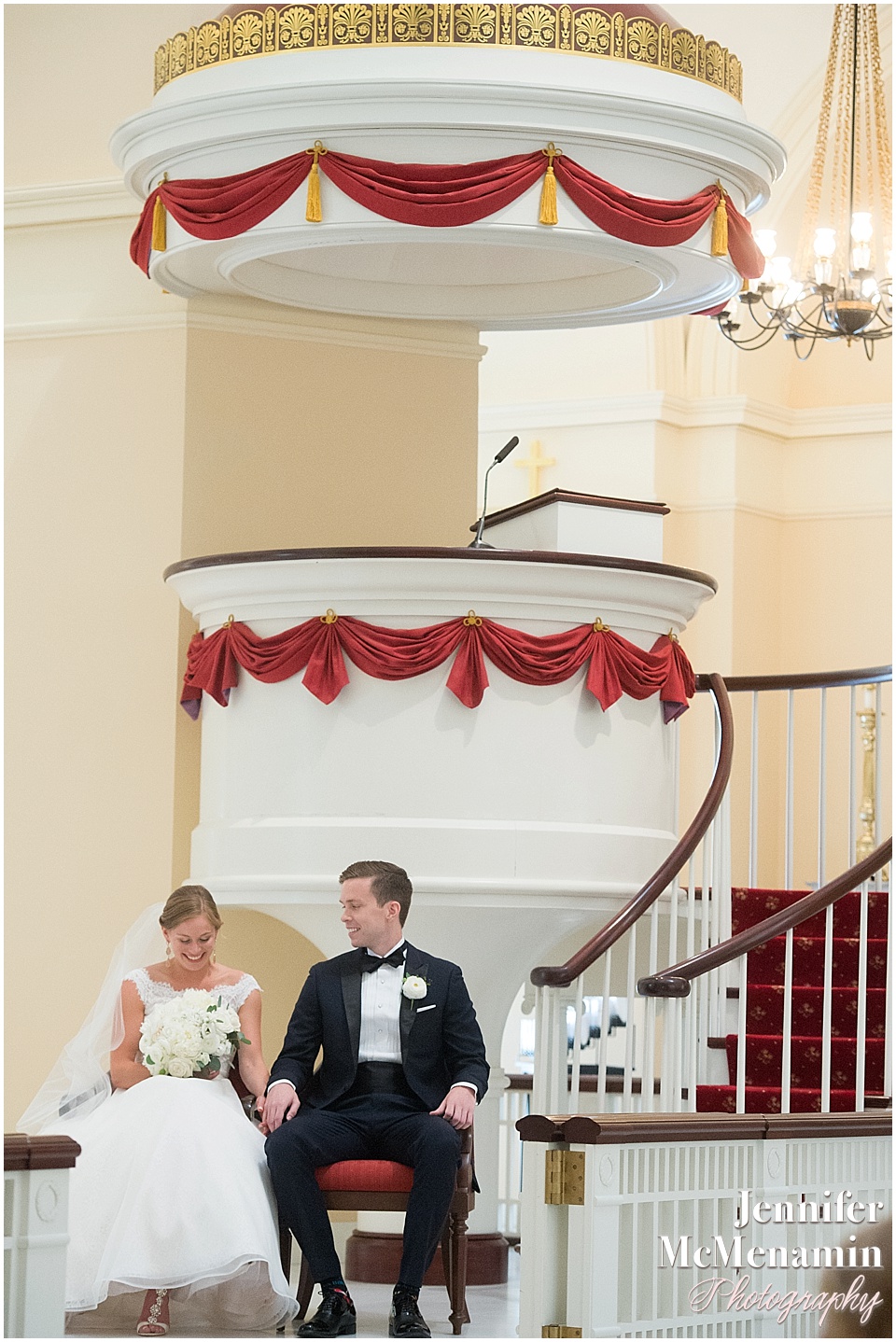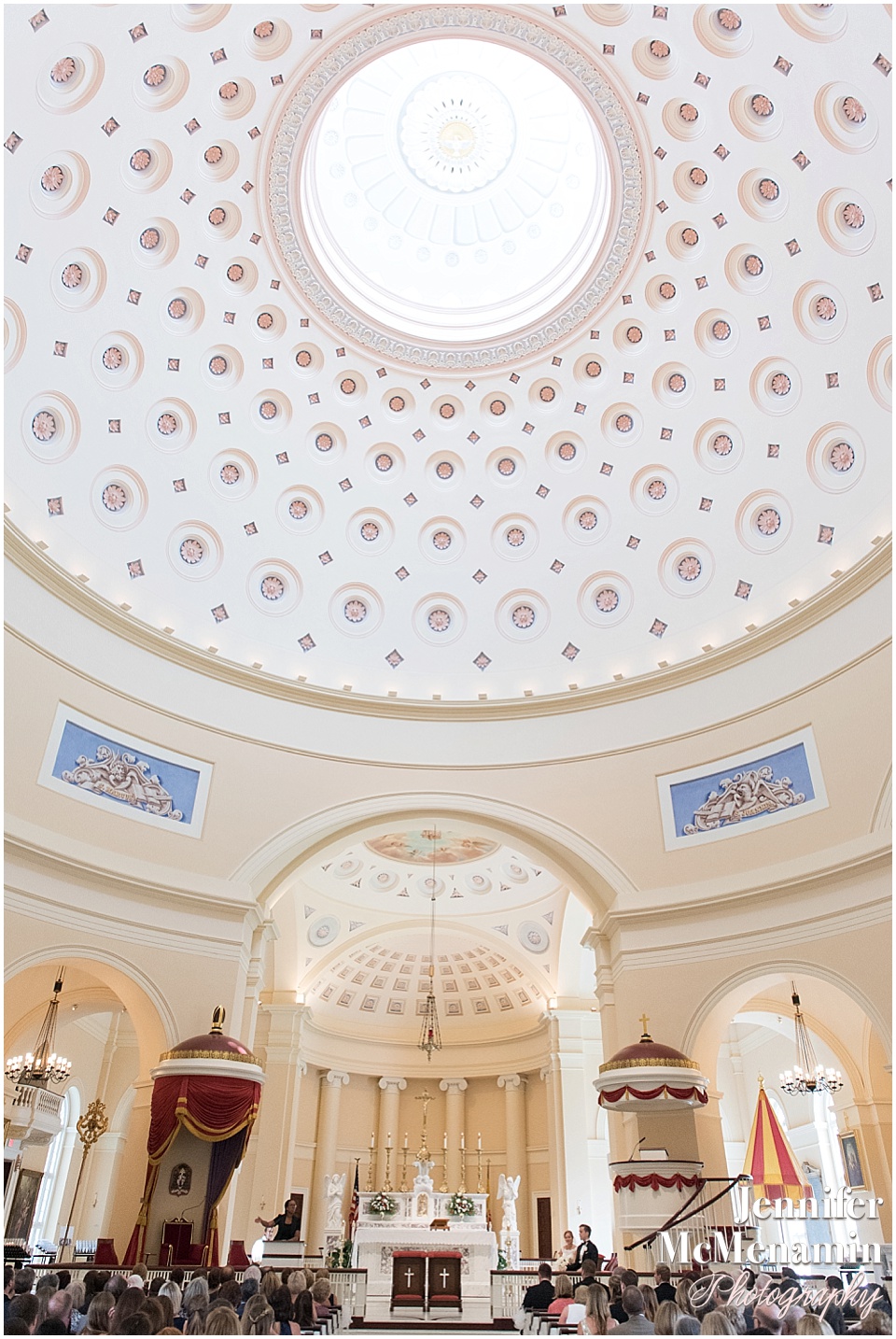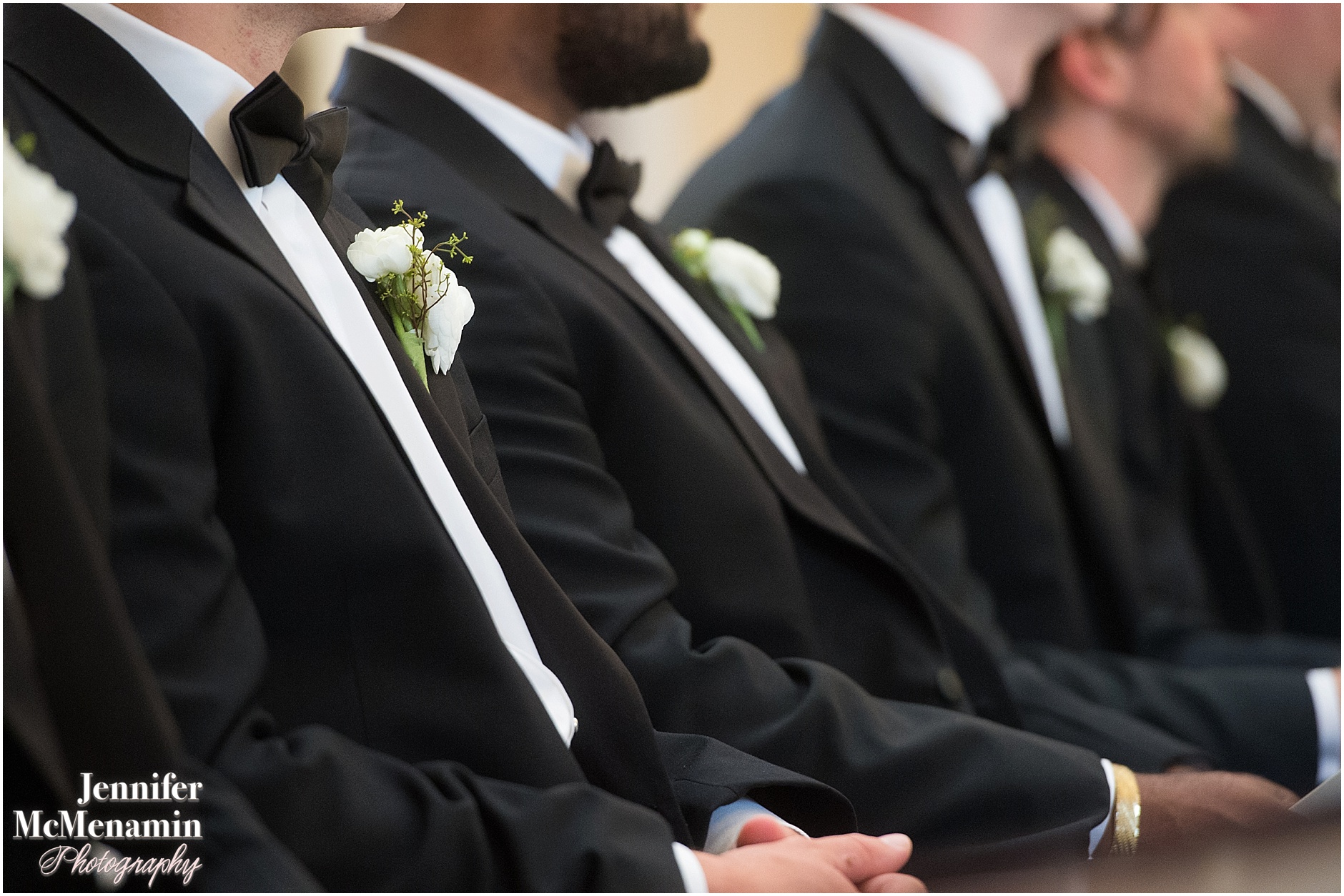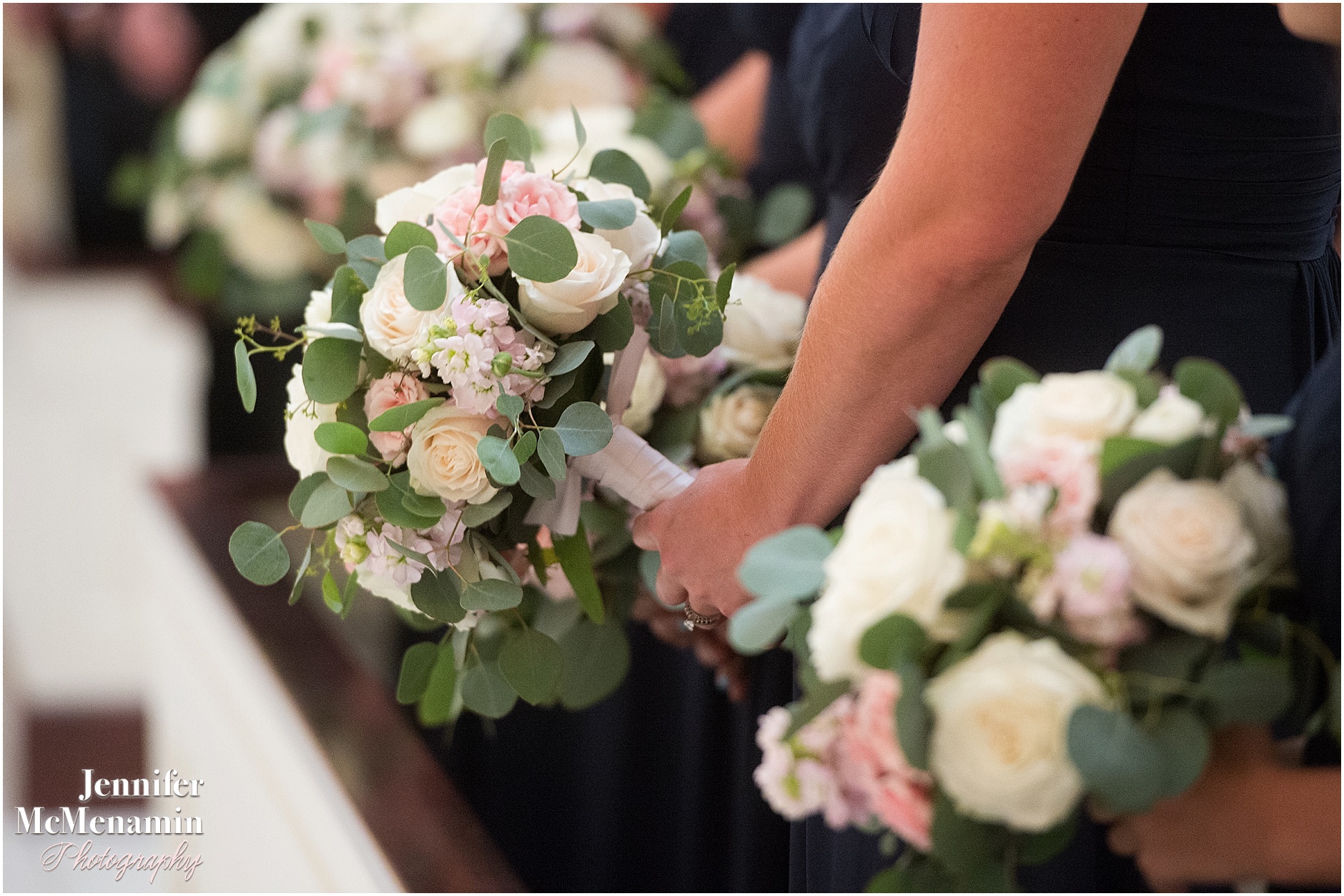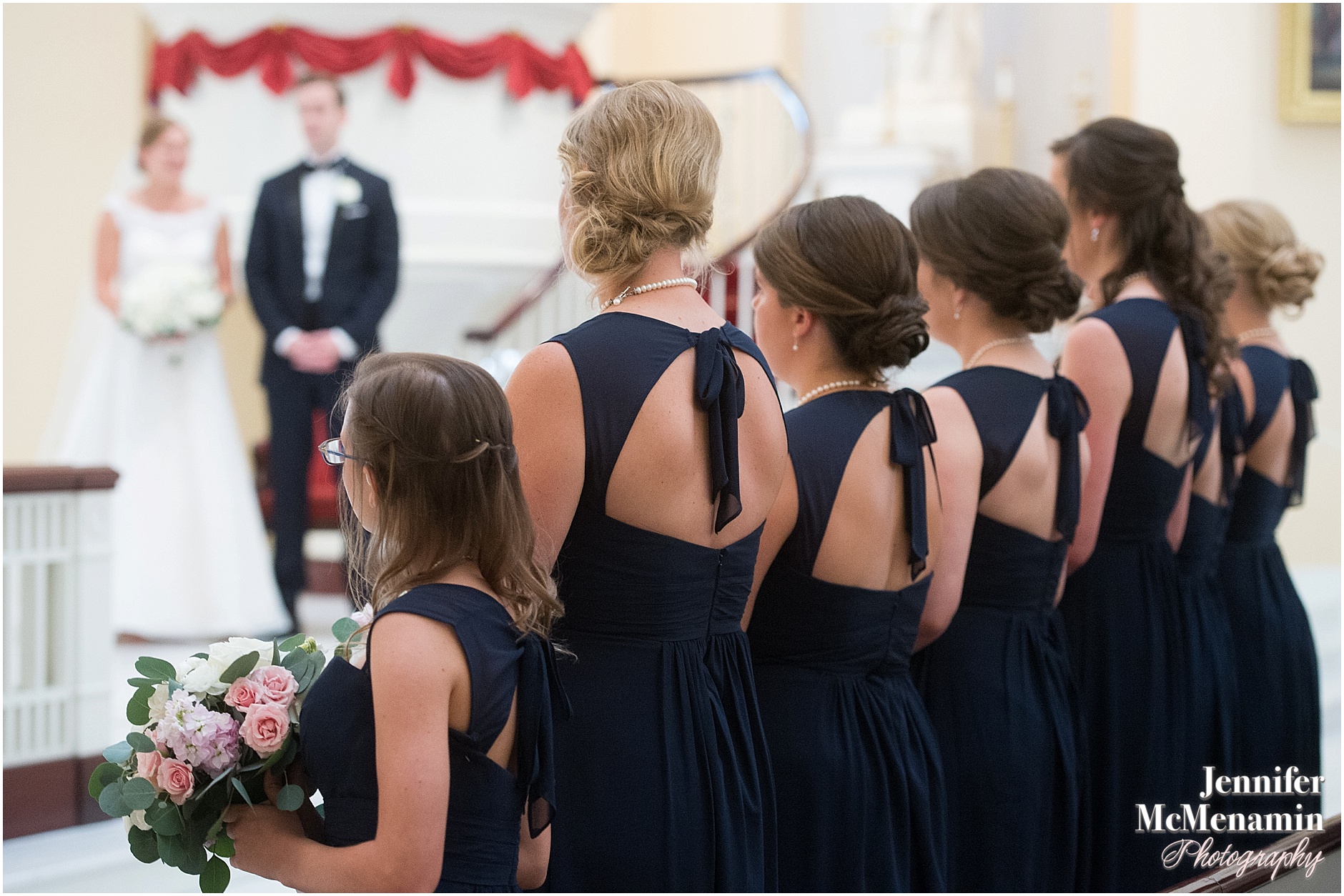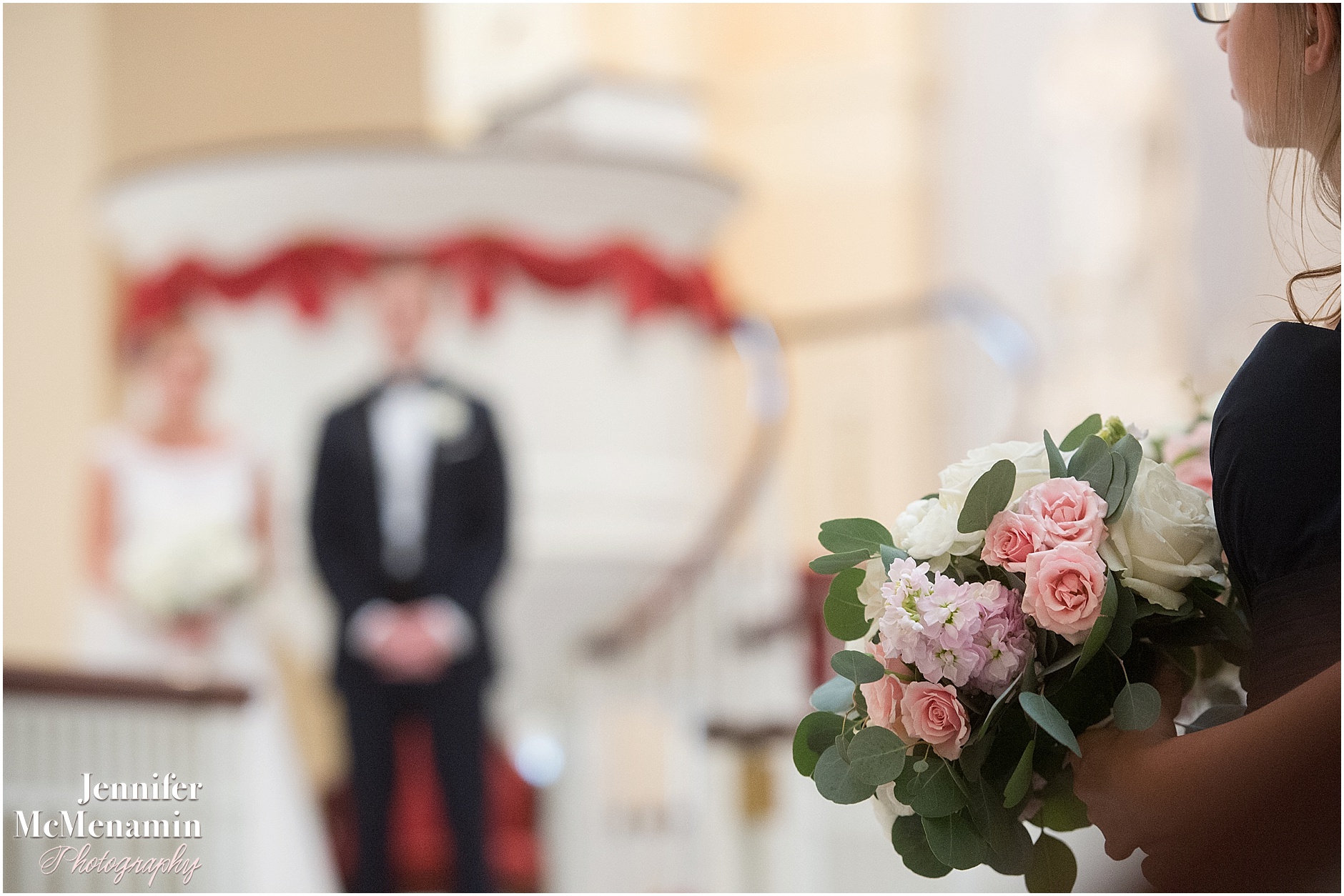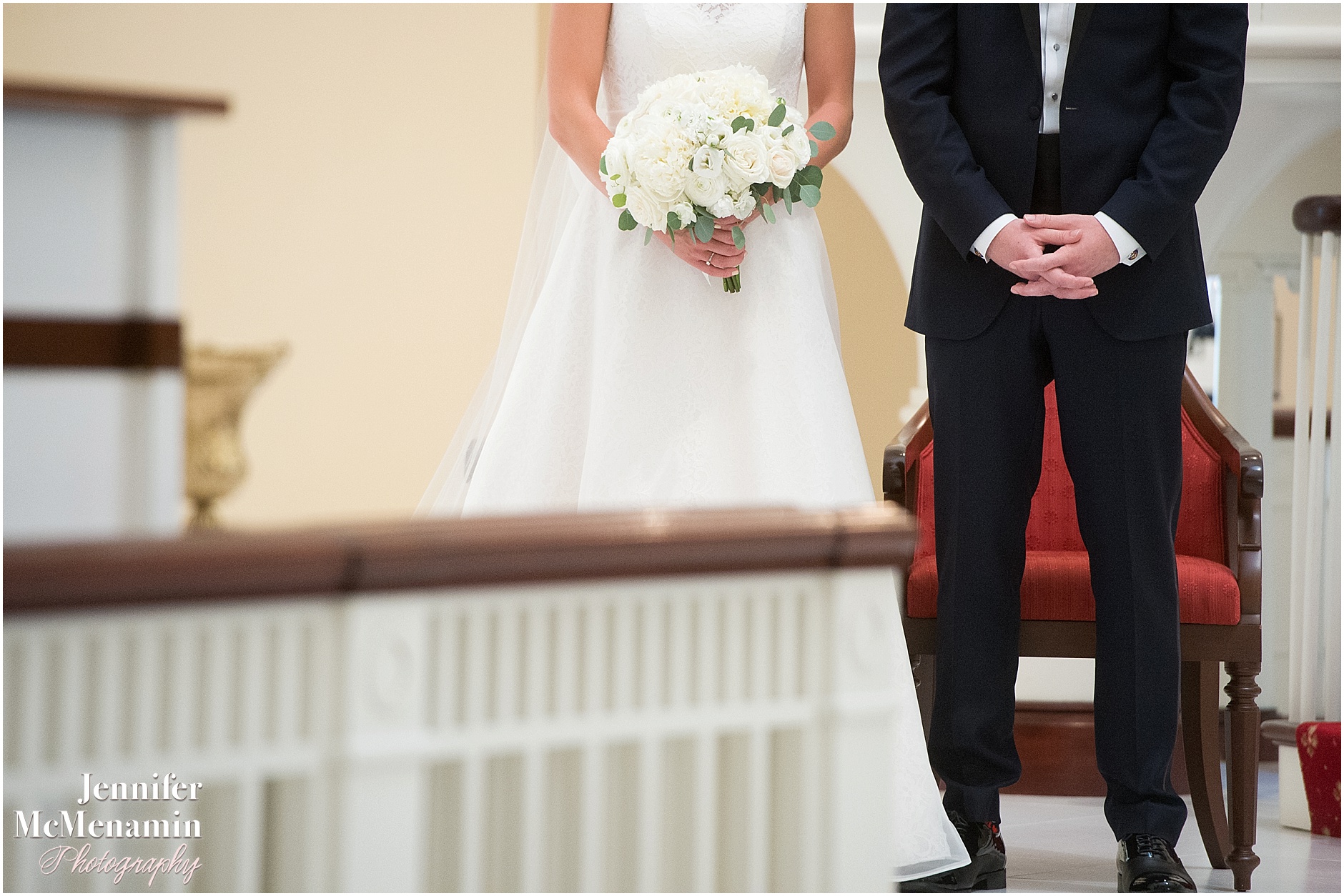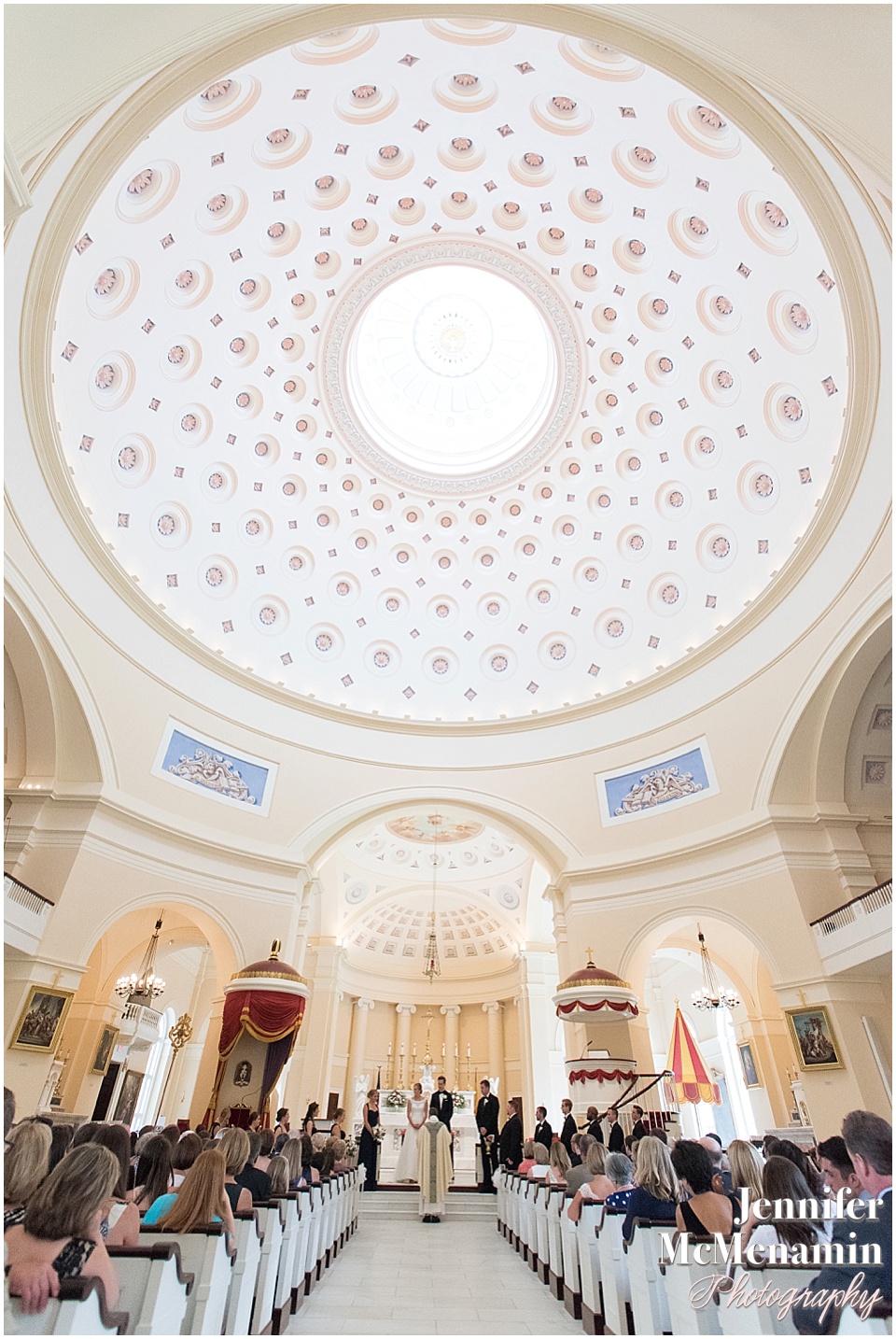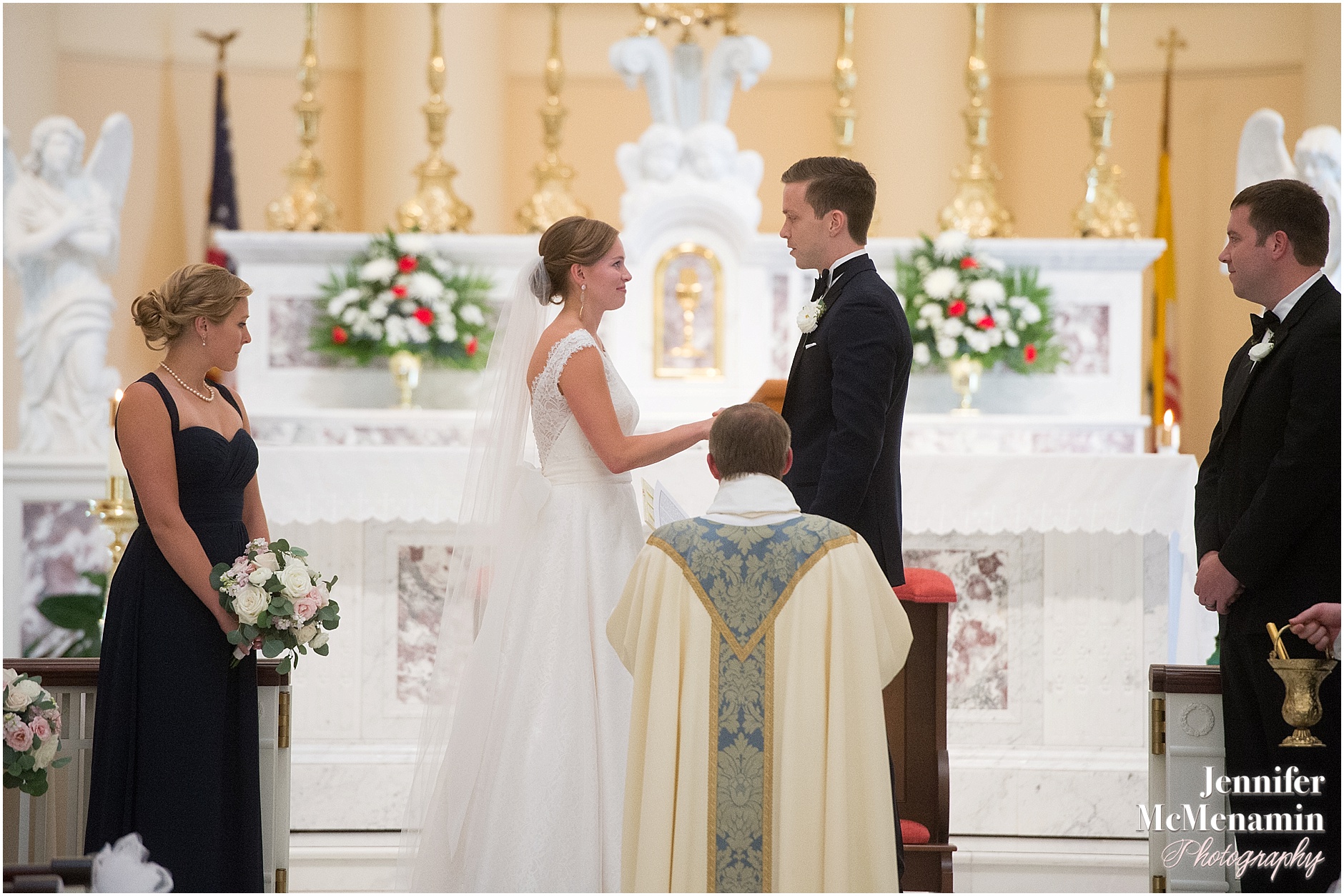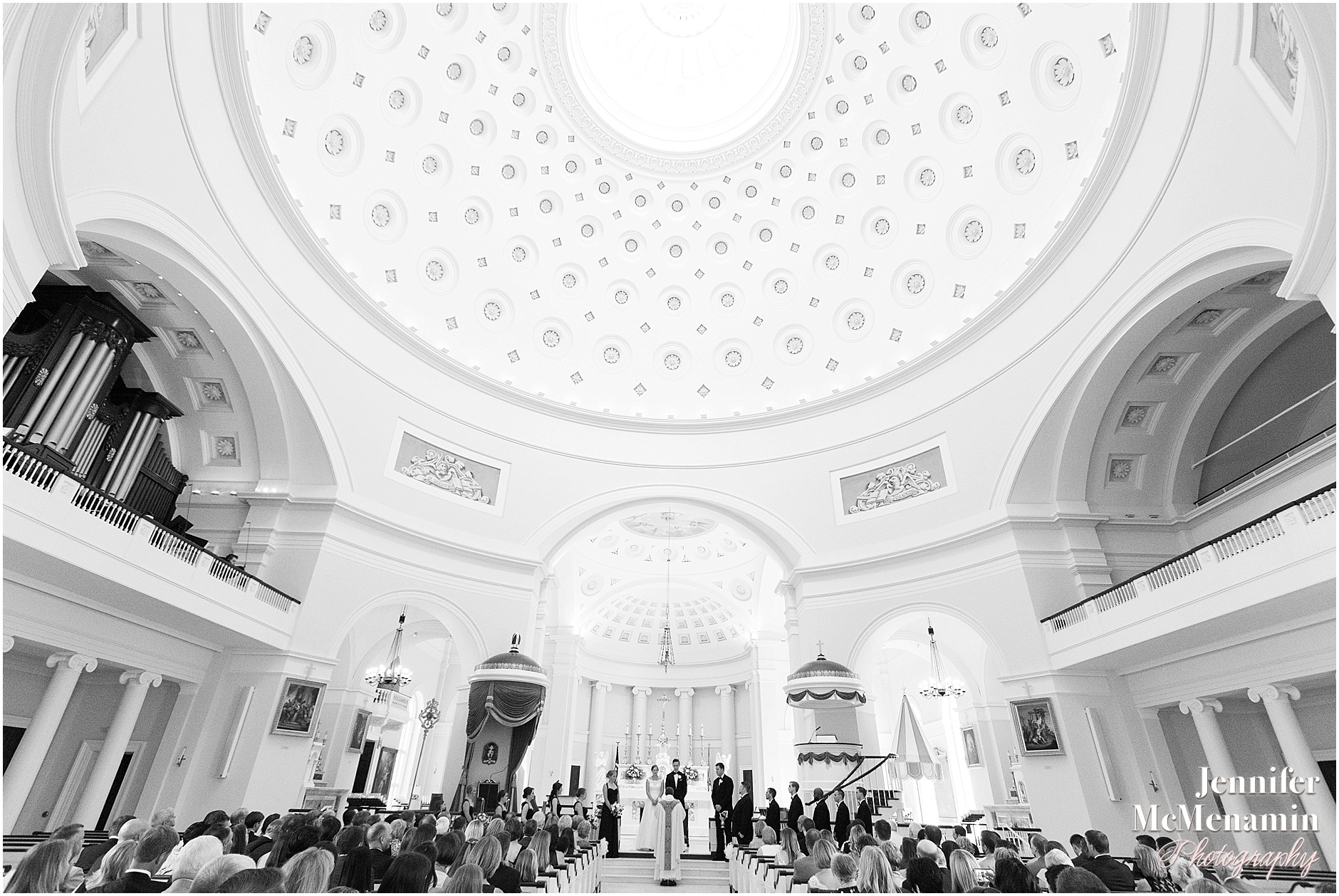 I love these next two images. So sweet.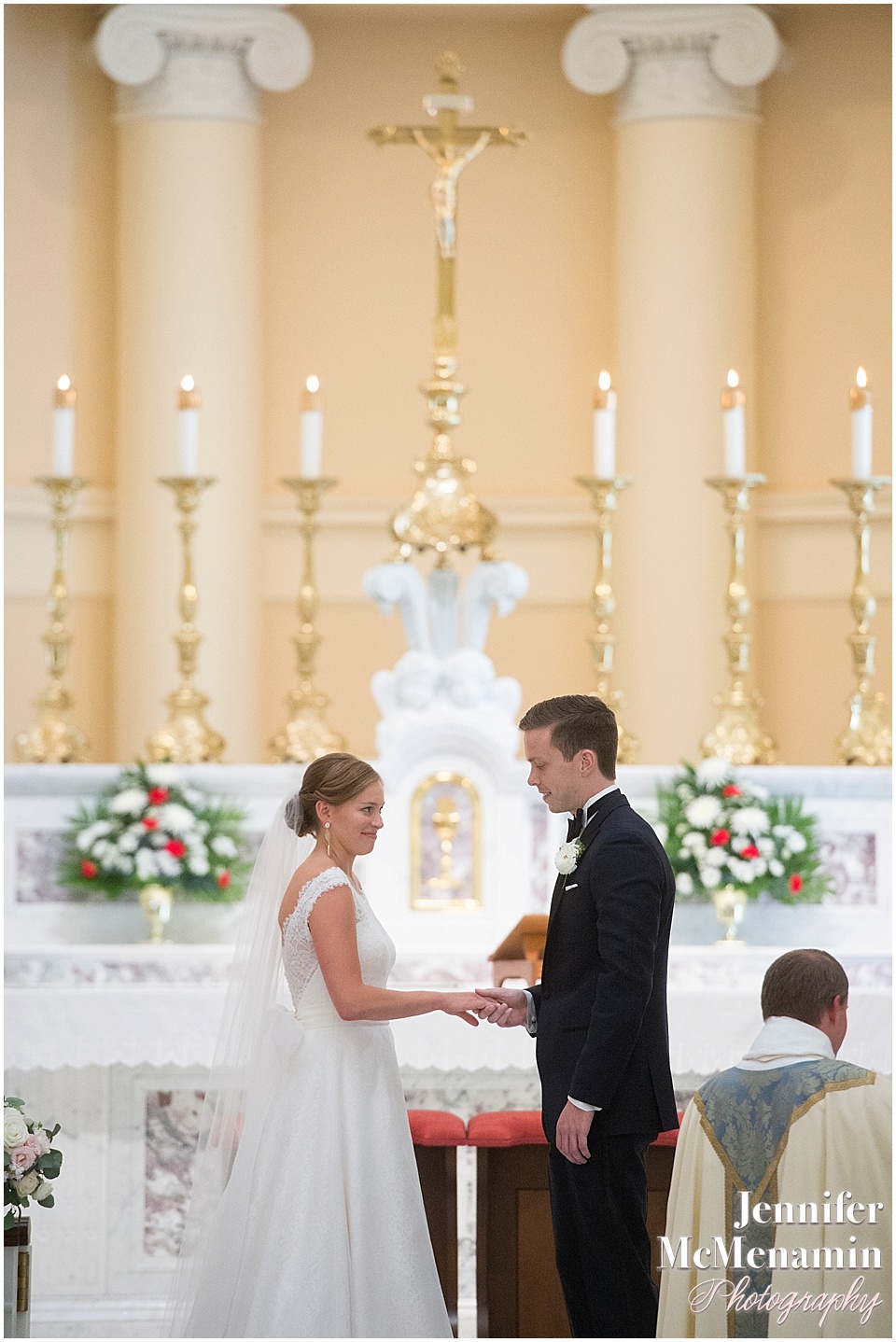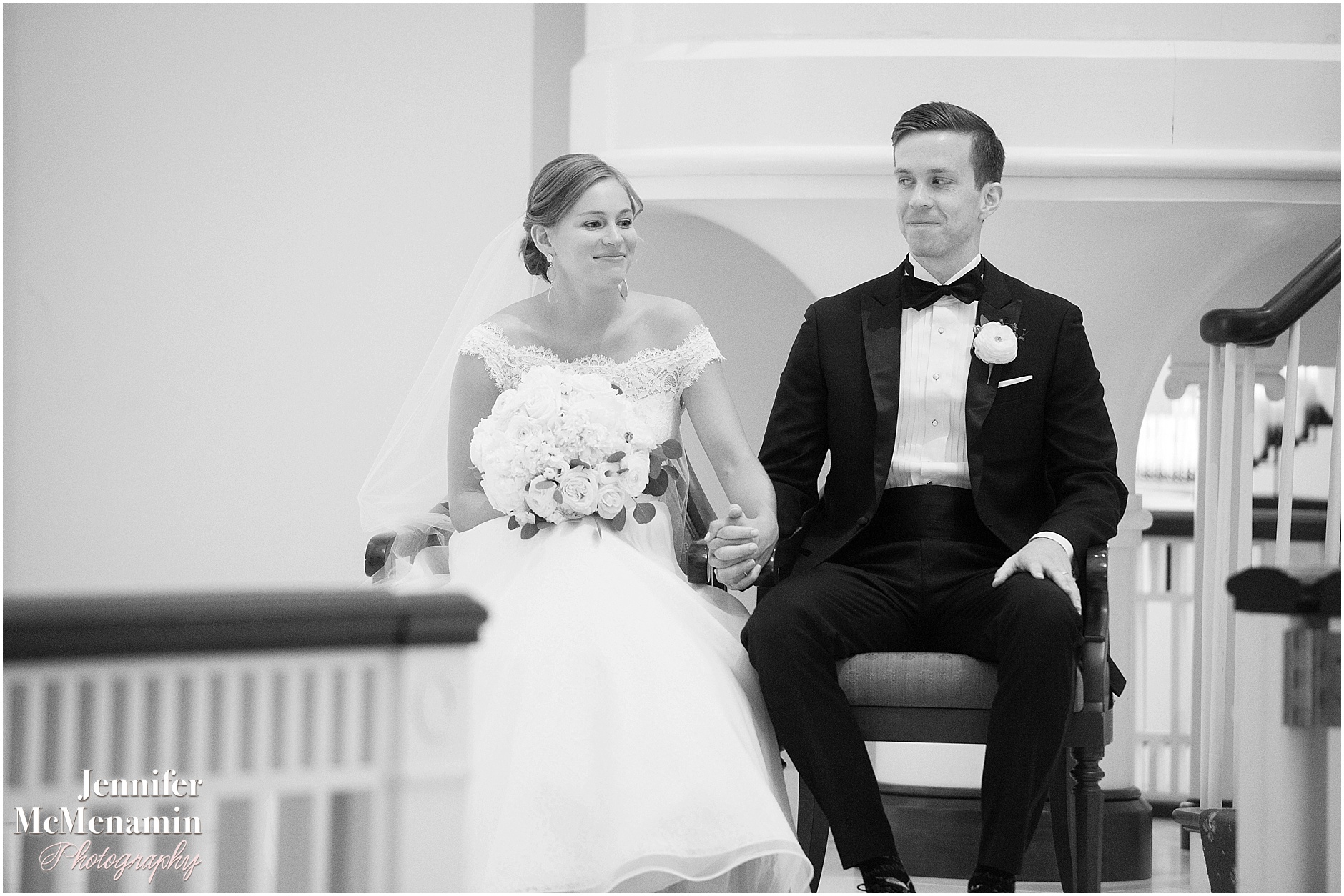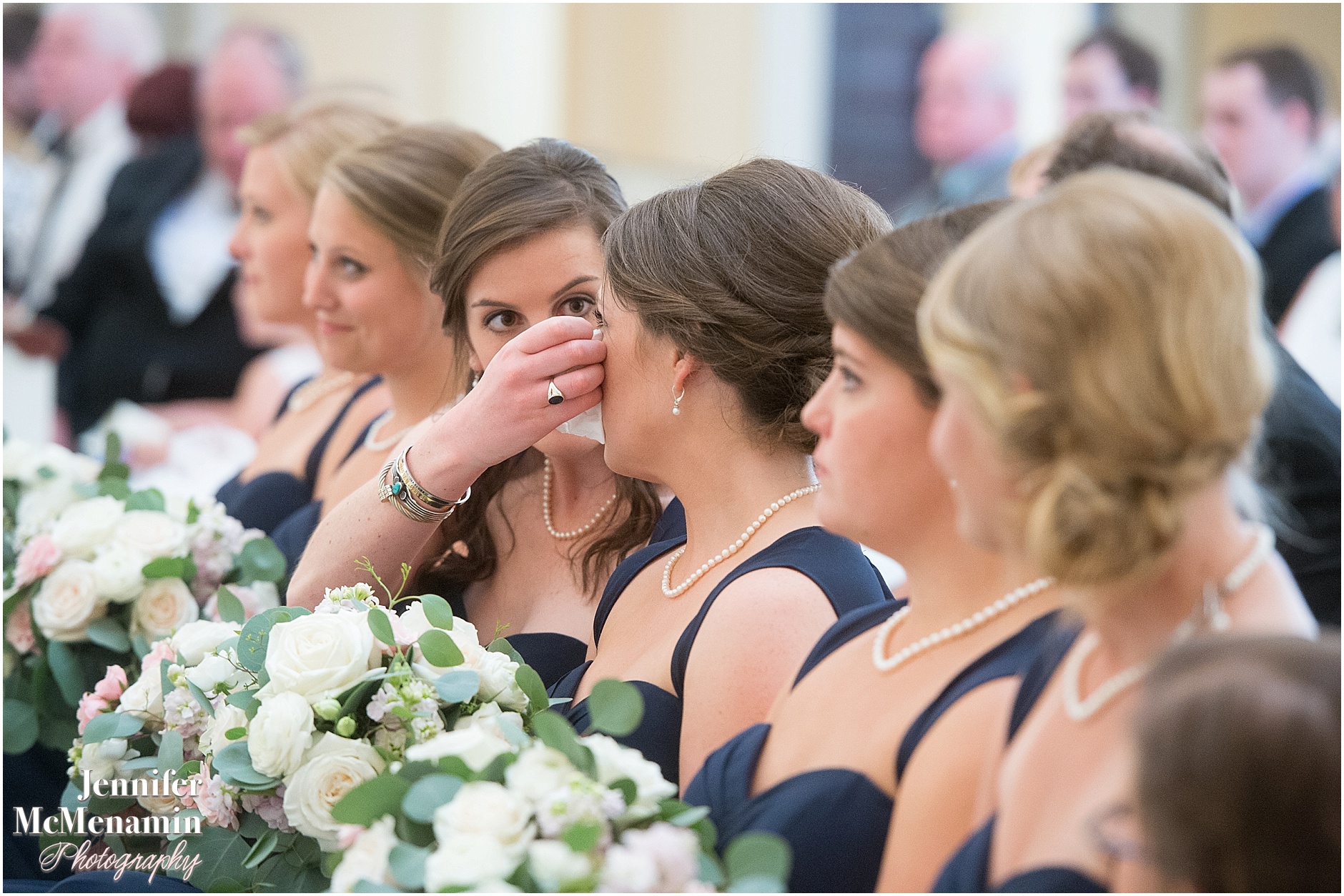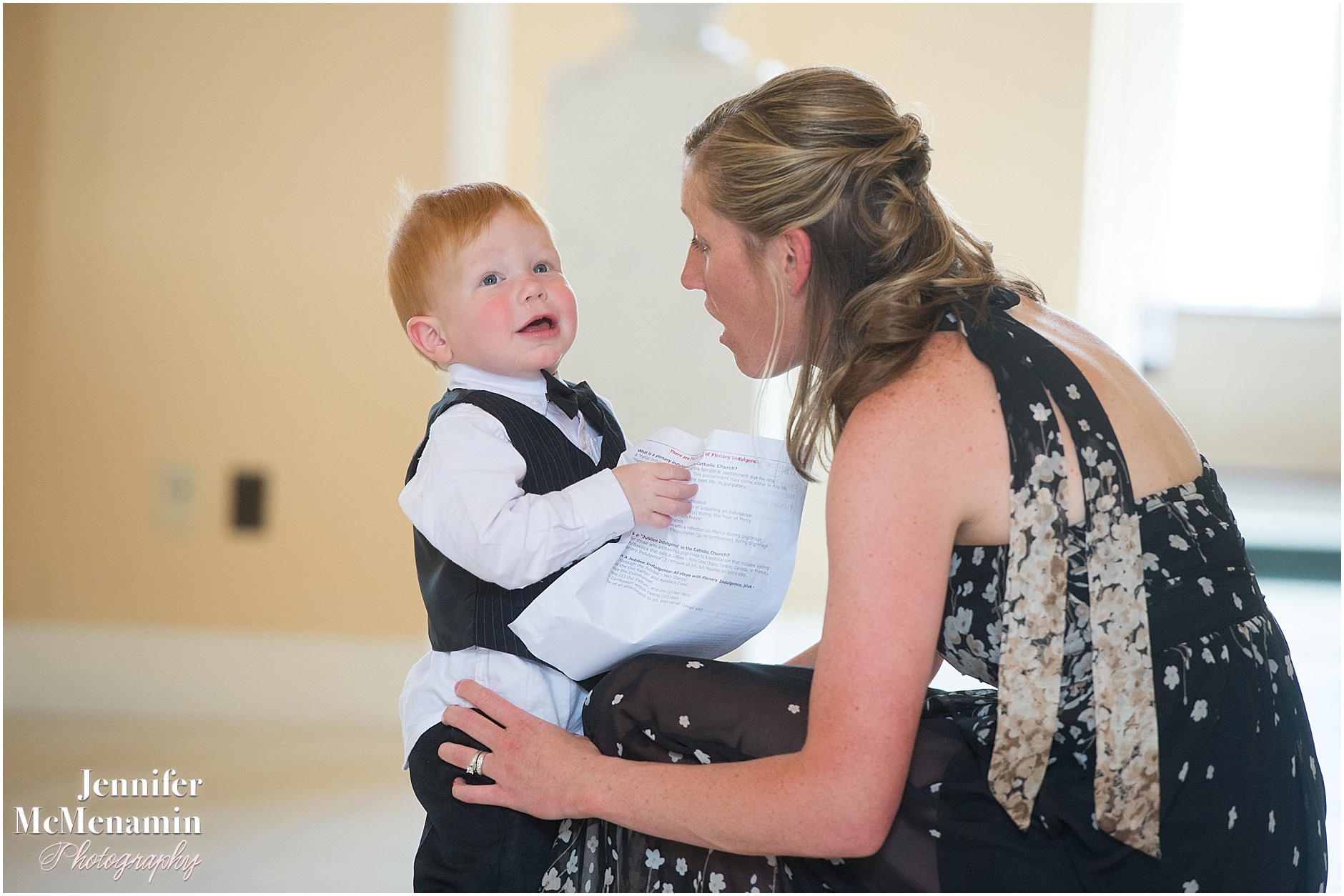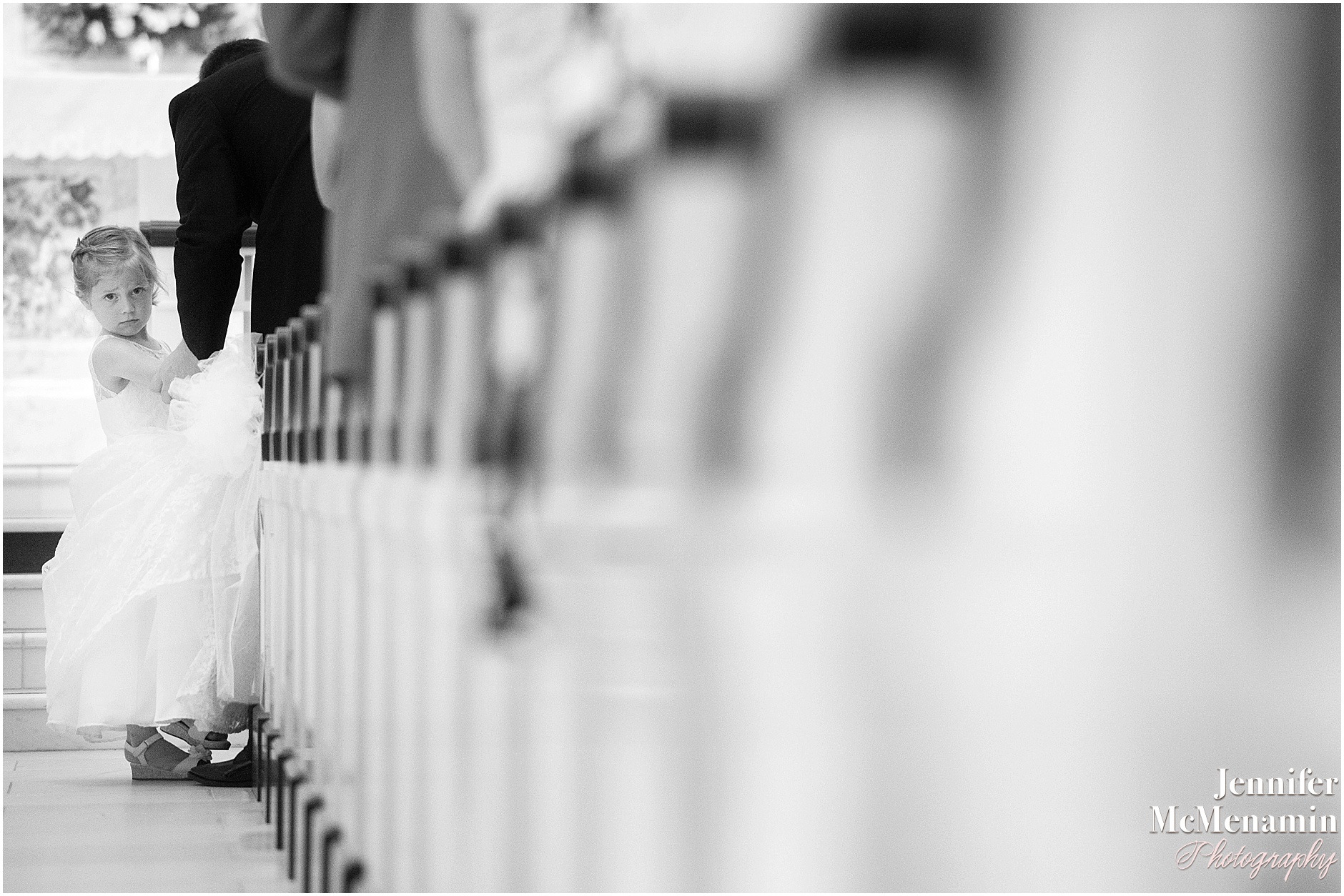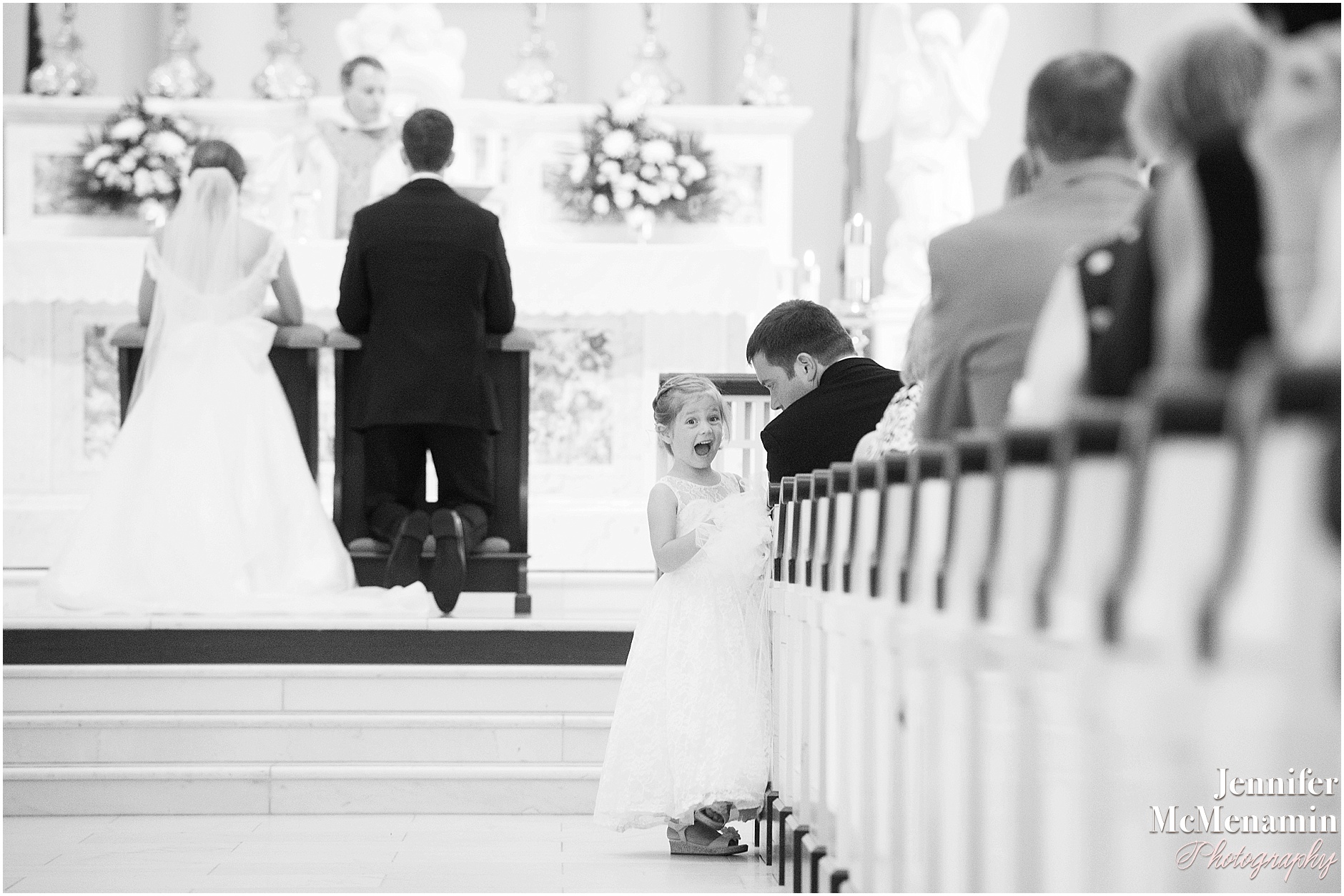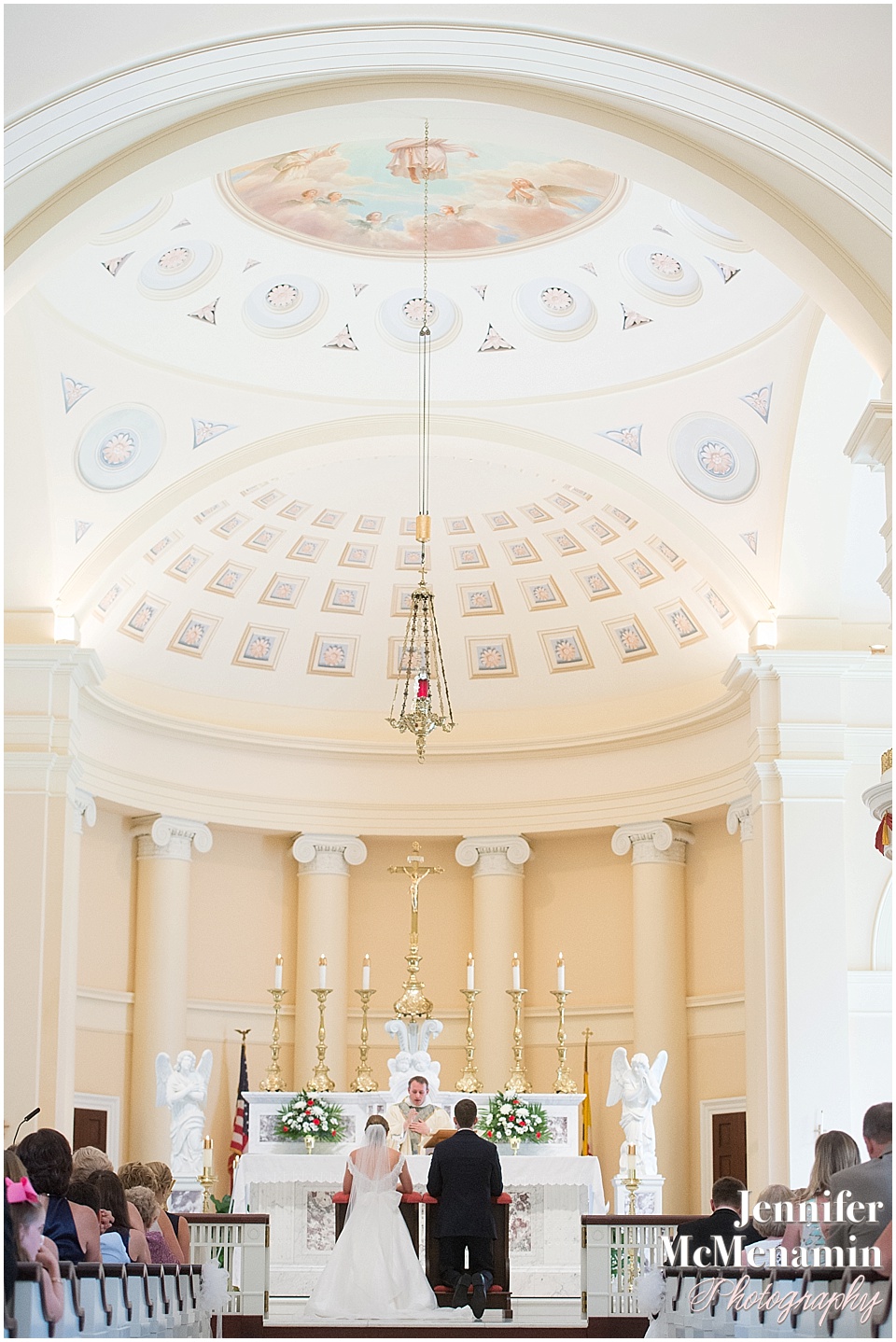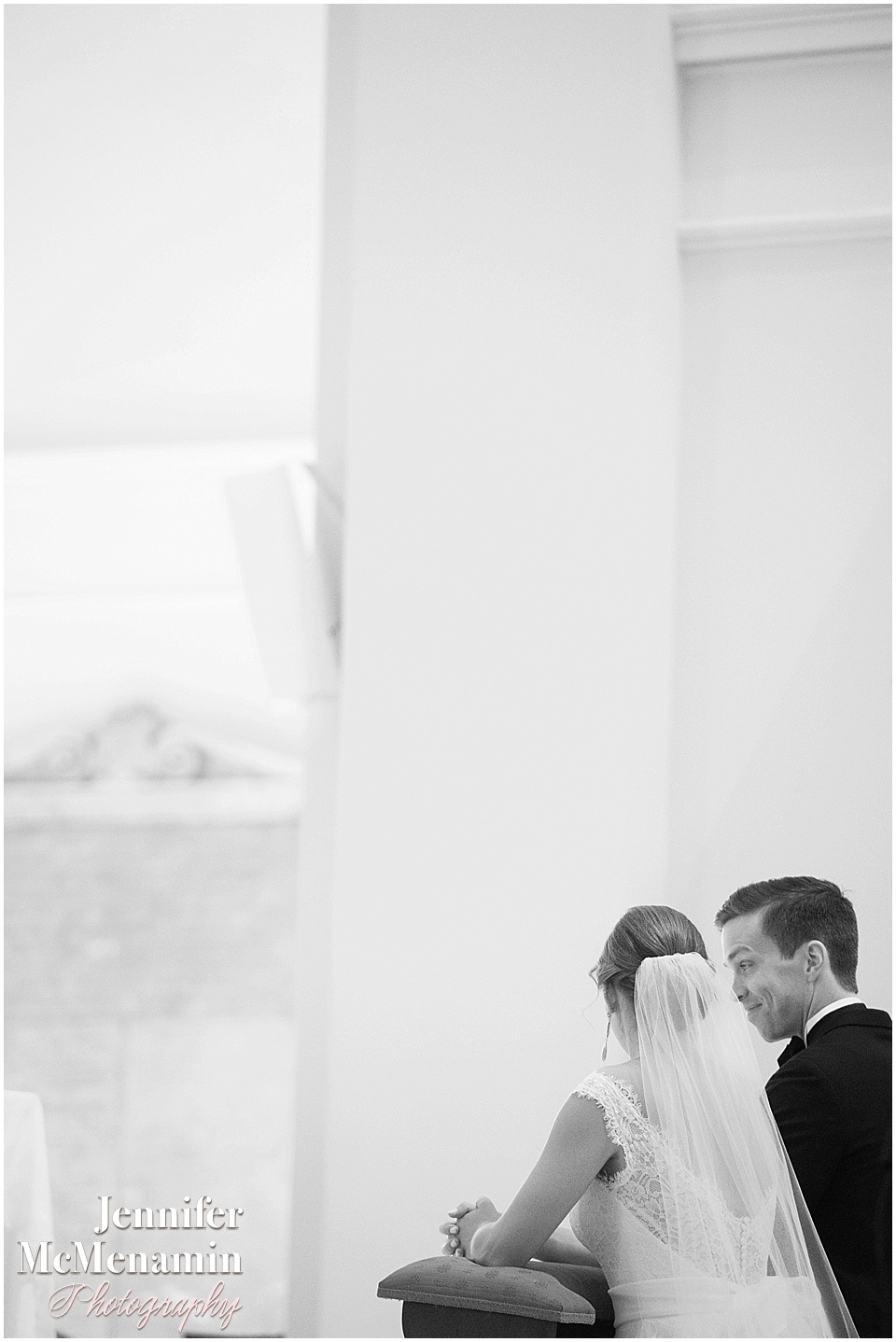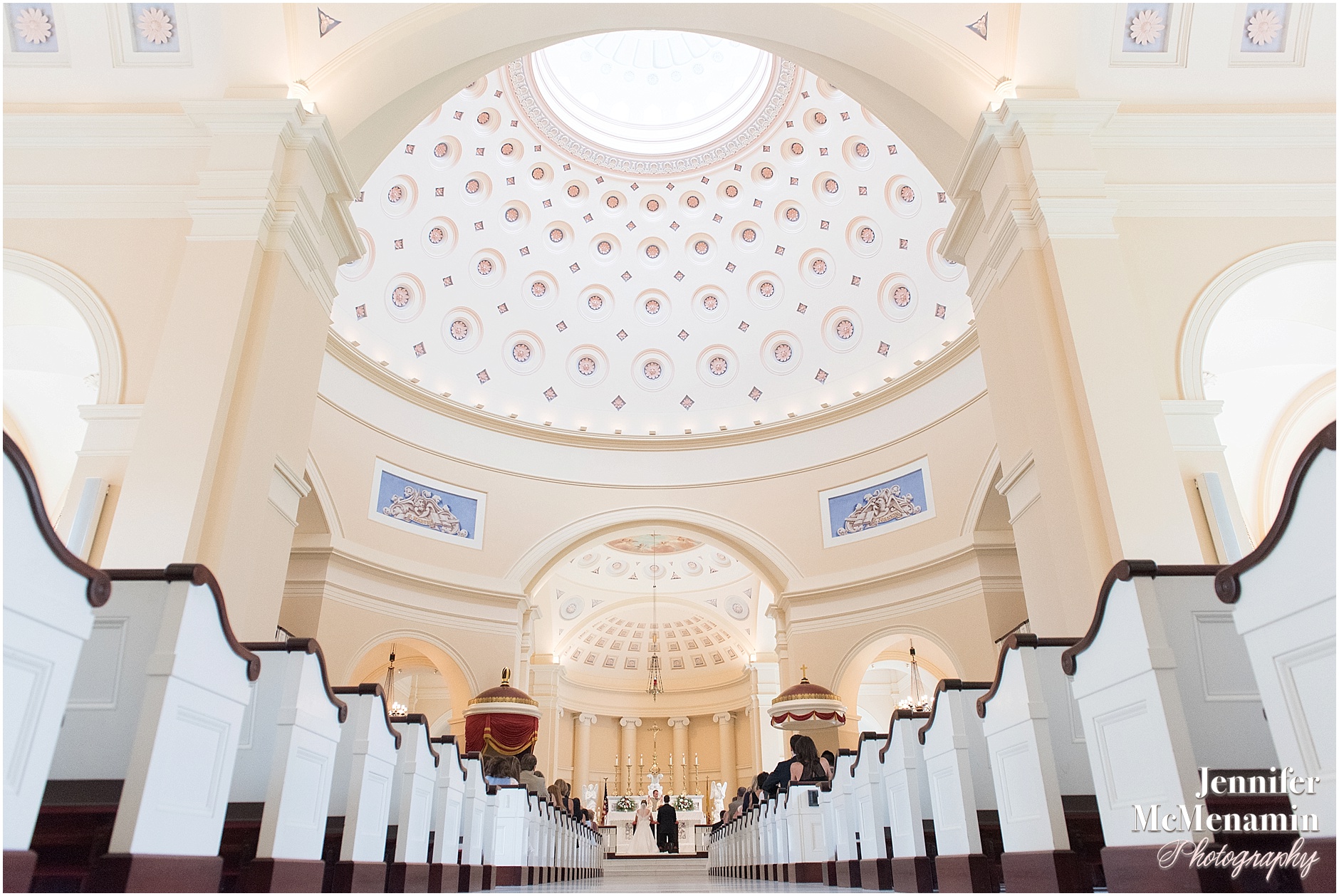 DJ extraordinaire Jacob Jensen keeps an eye on the progress of Stacey + Max's receiving line.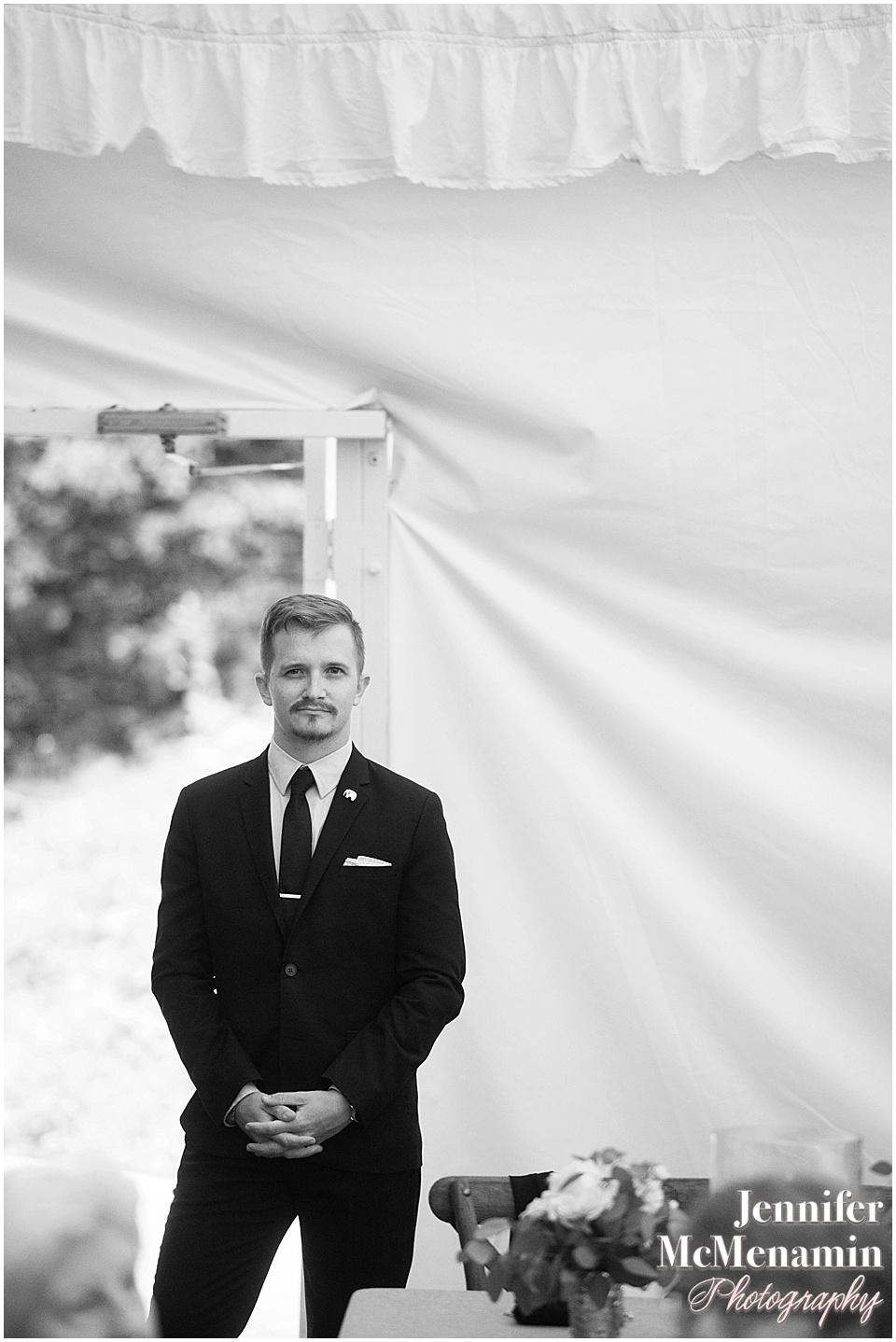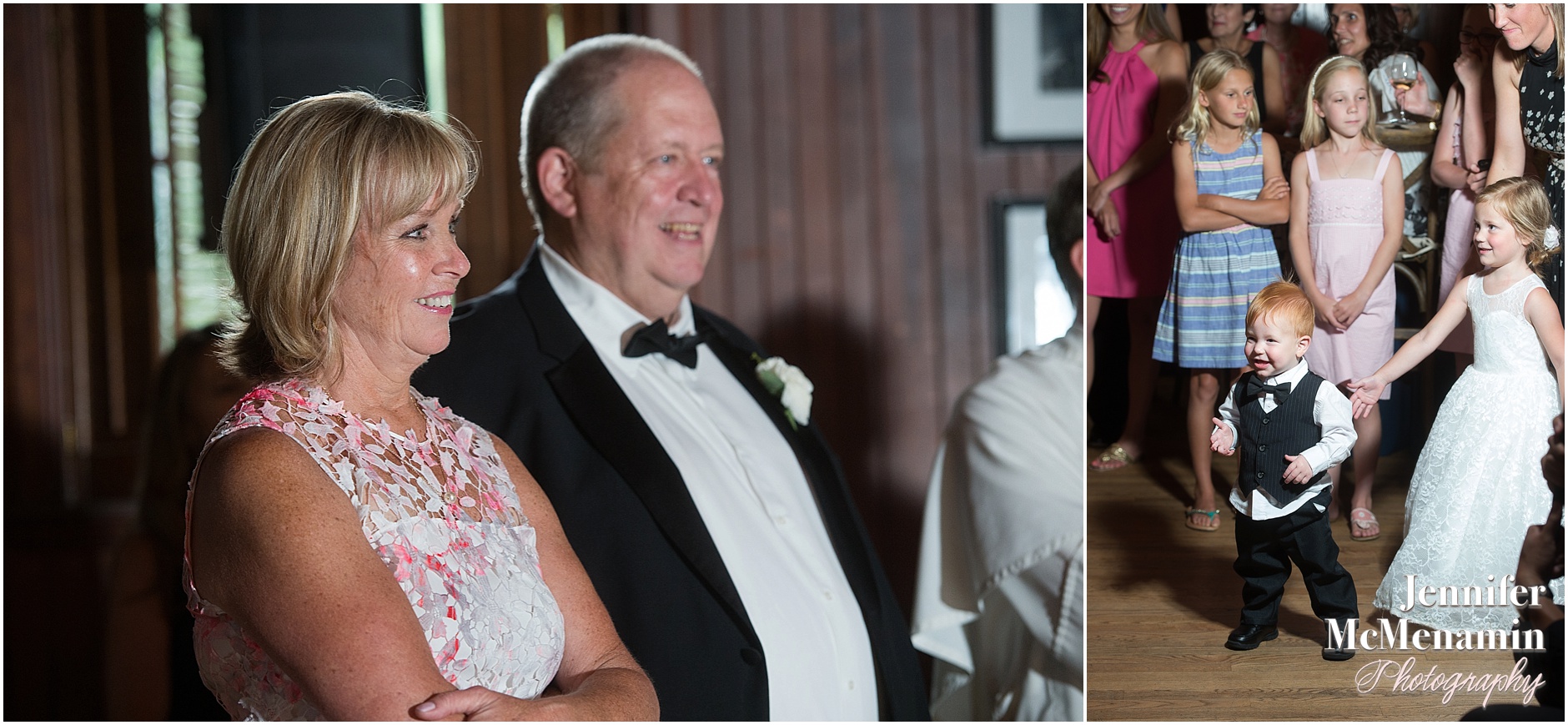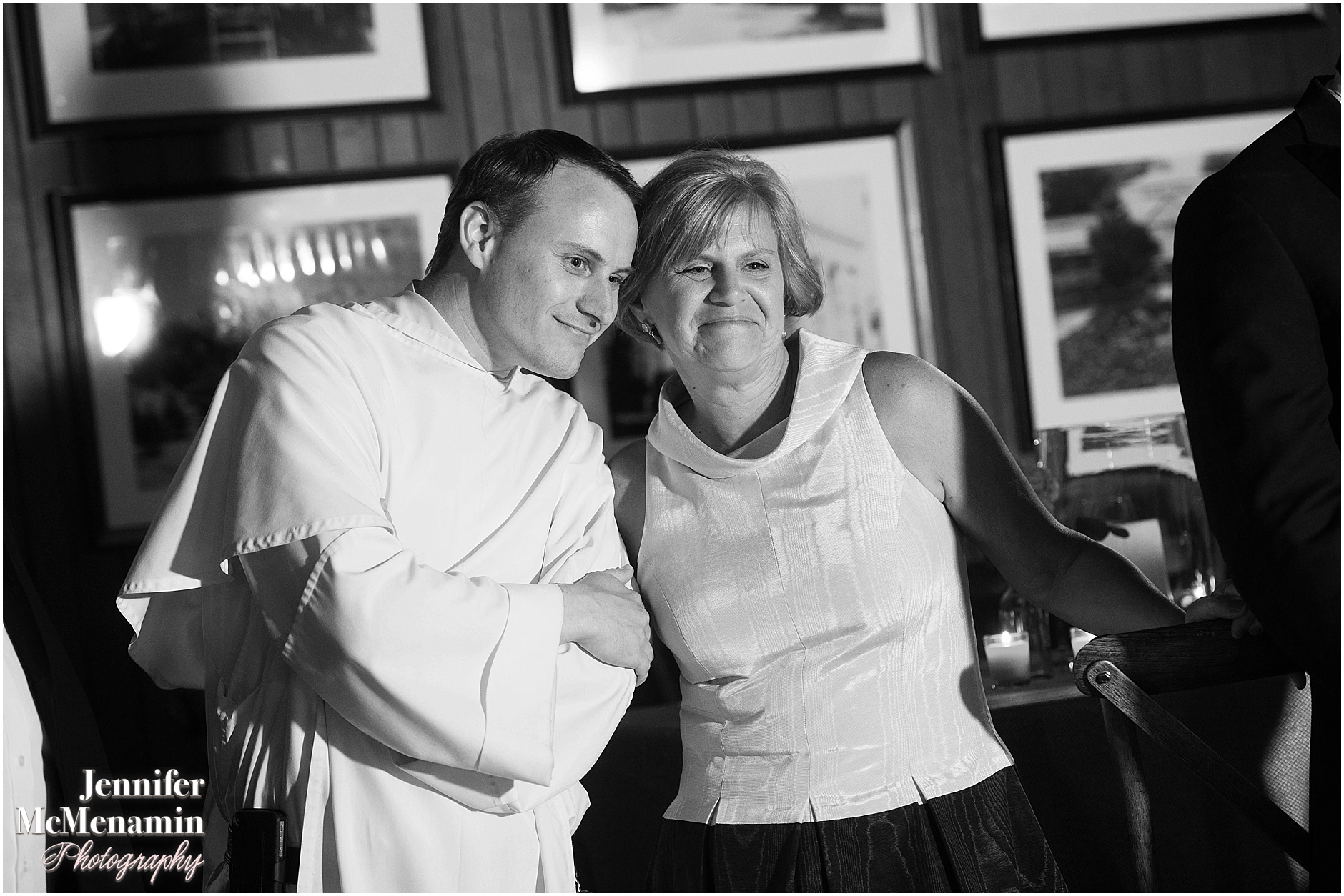 And once the dancing started, it just didn't stop.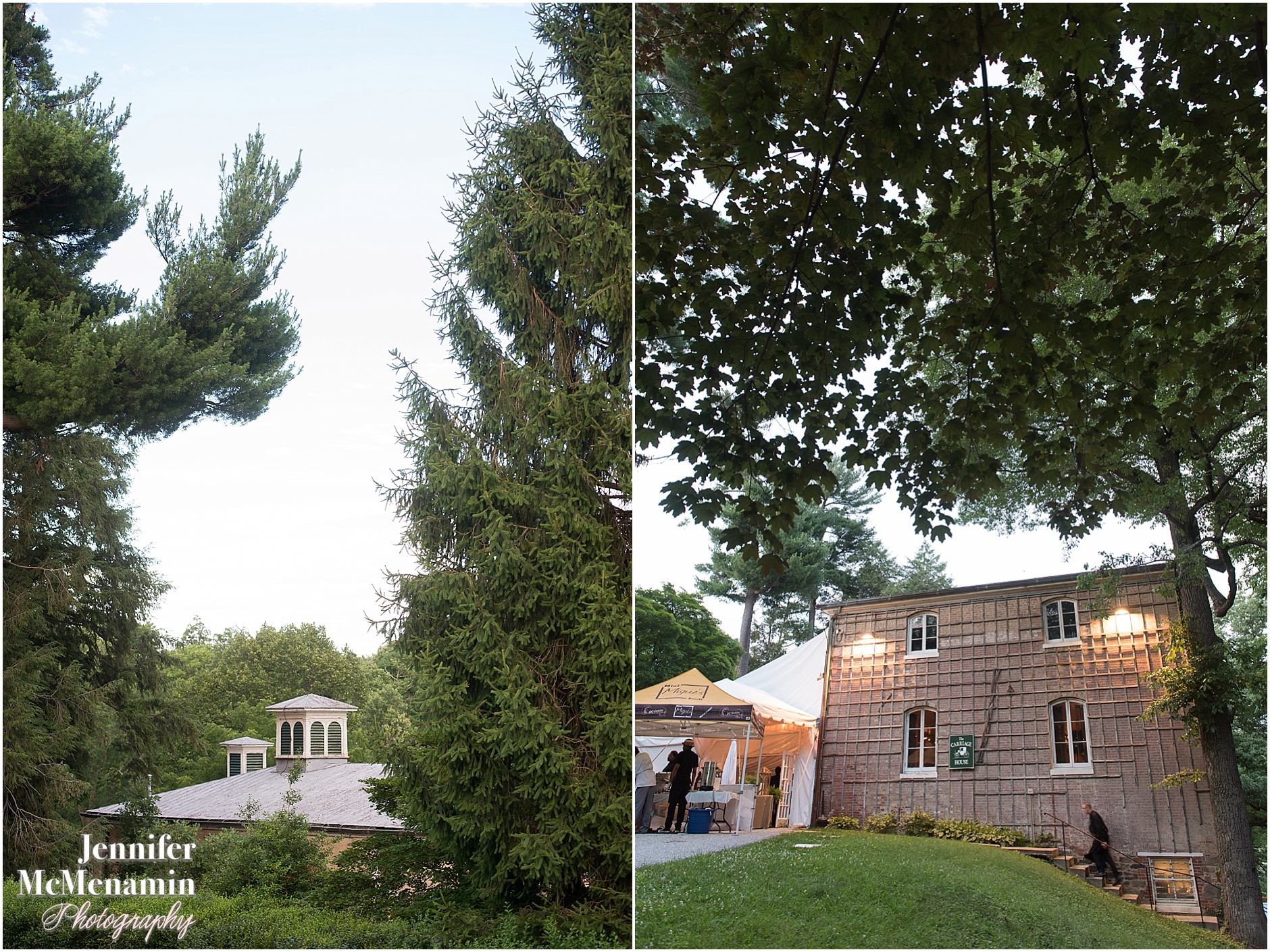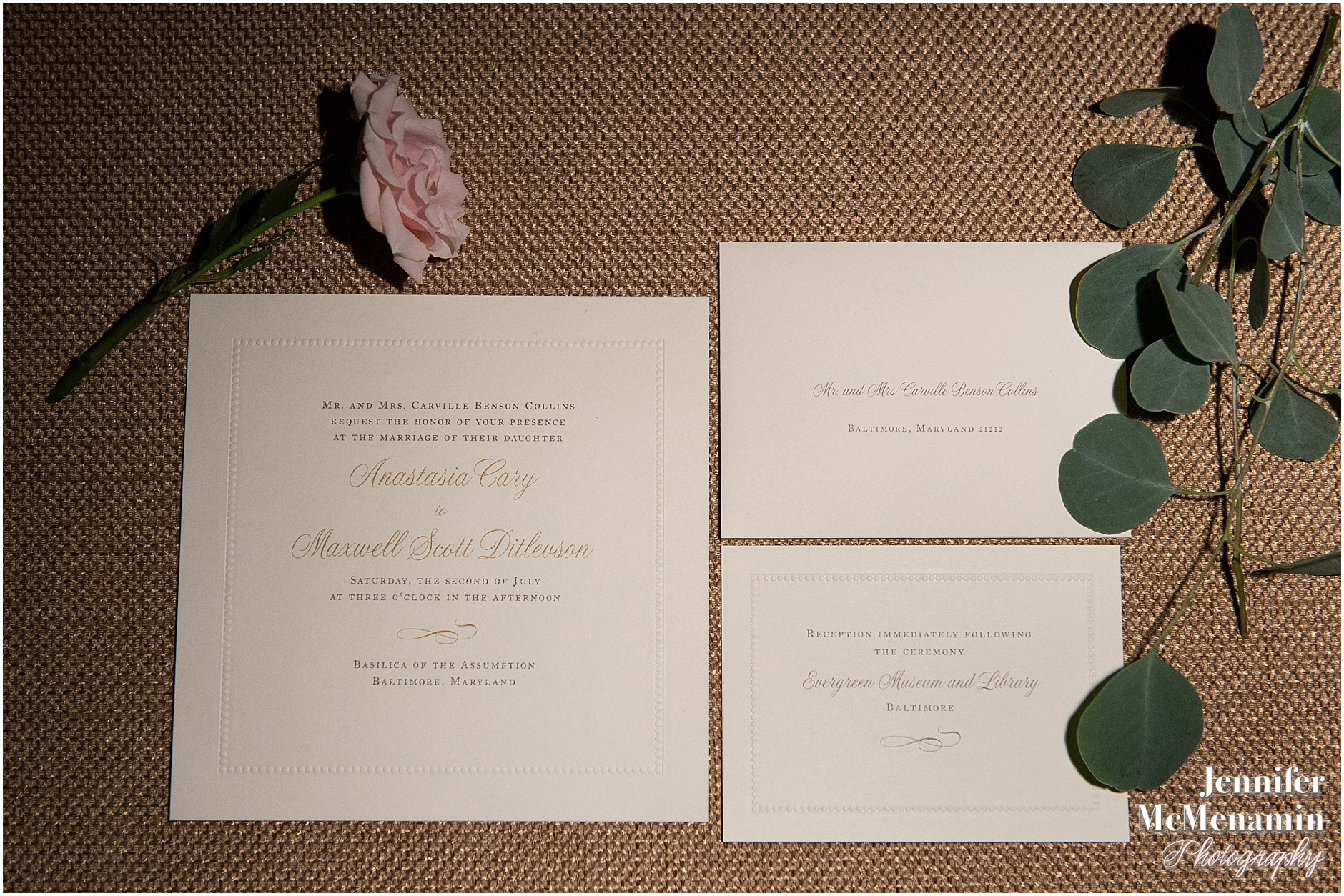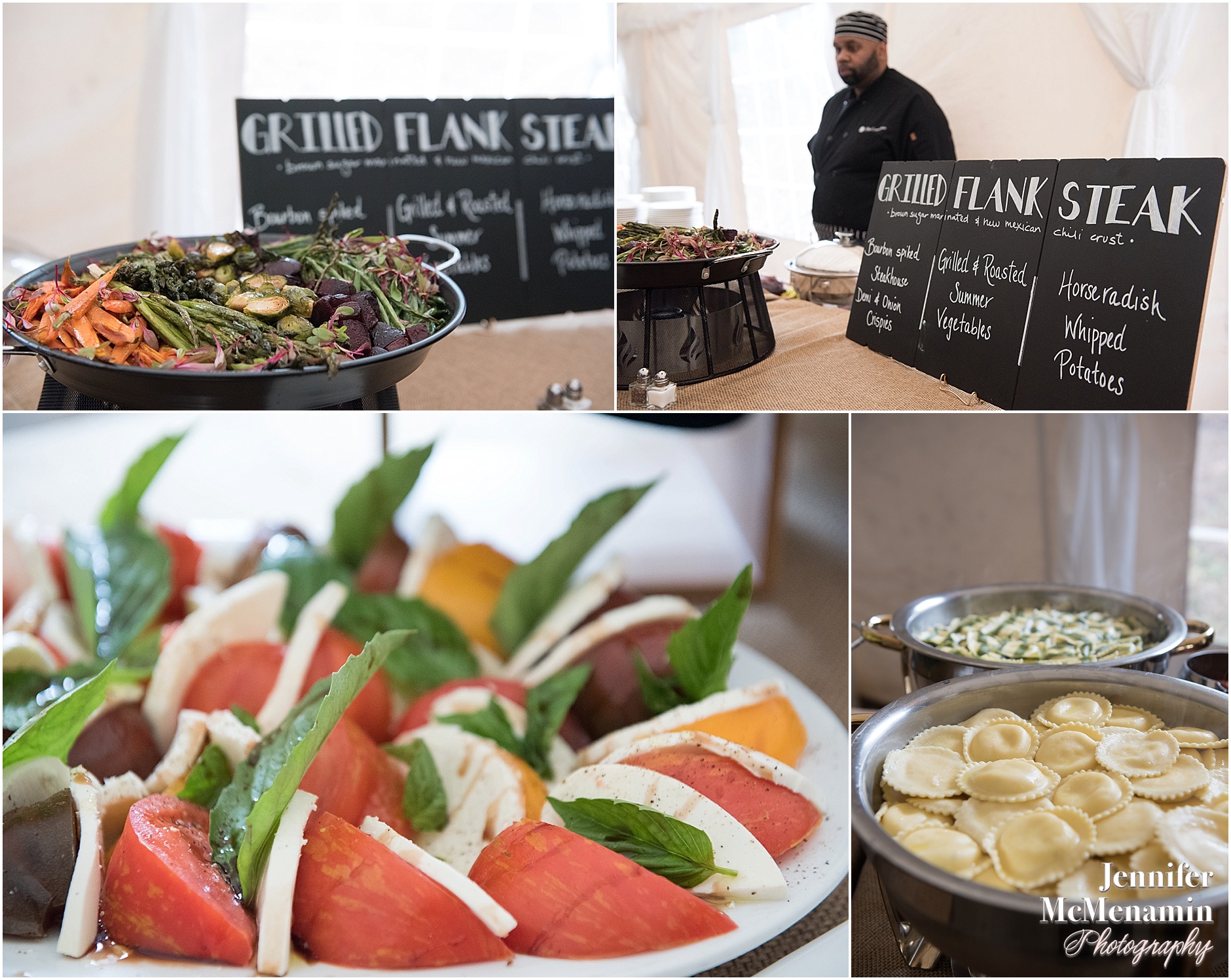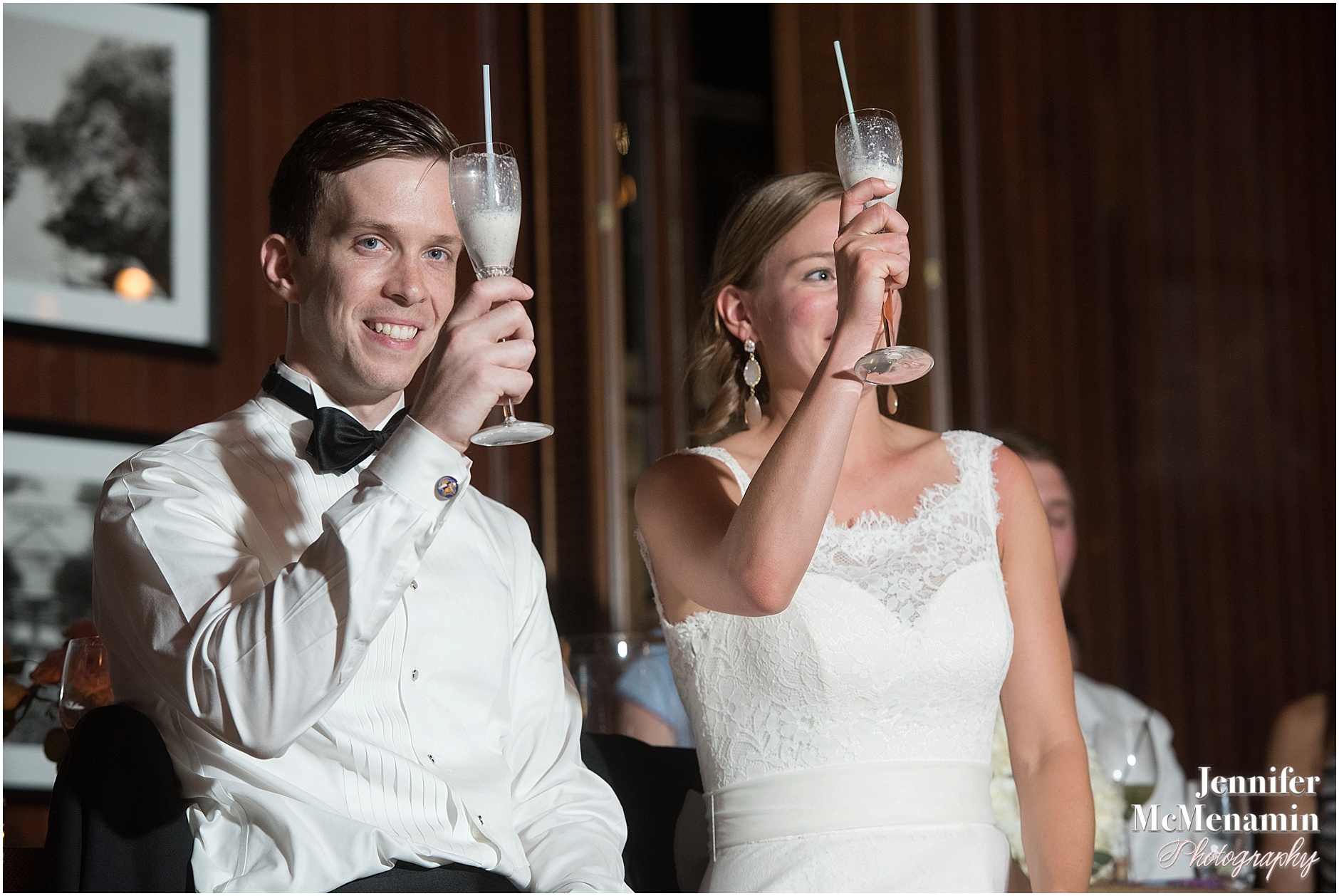 Max takes the mic to toast his wife. 

A pair of parent dances.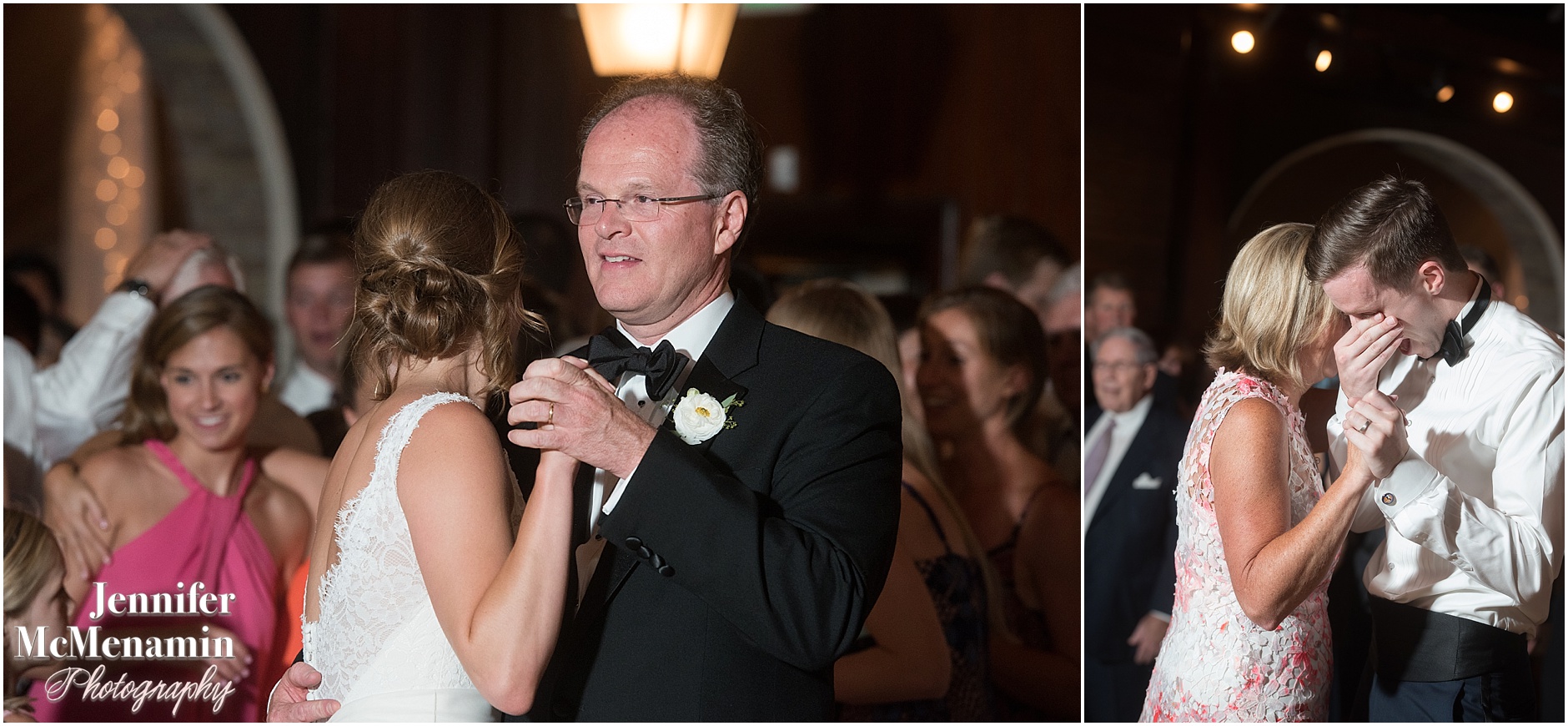 And lots and lots of fun and dancing and more dancing.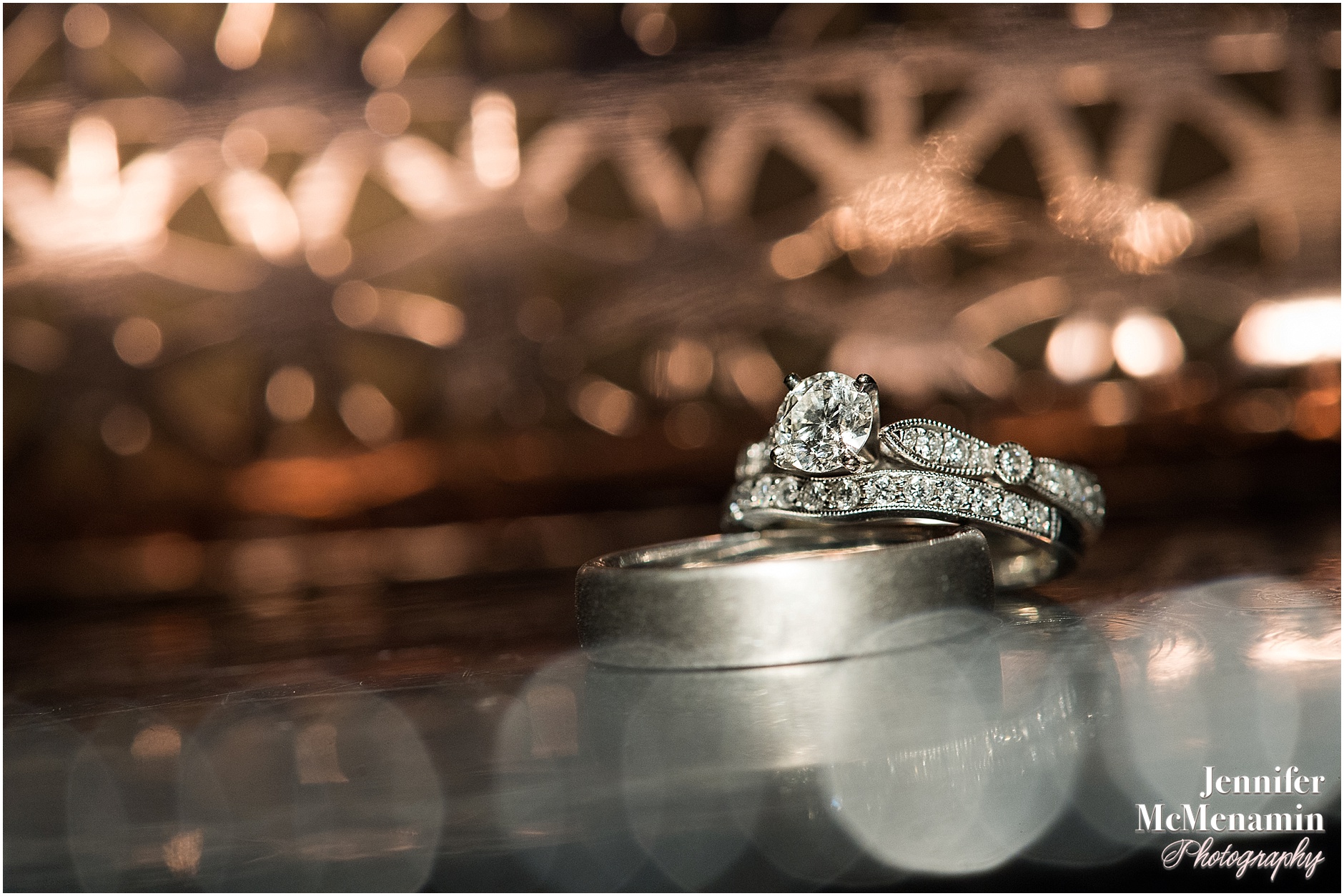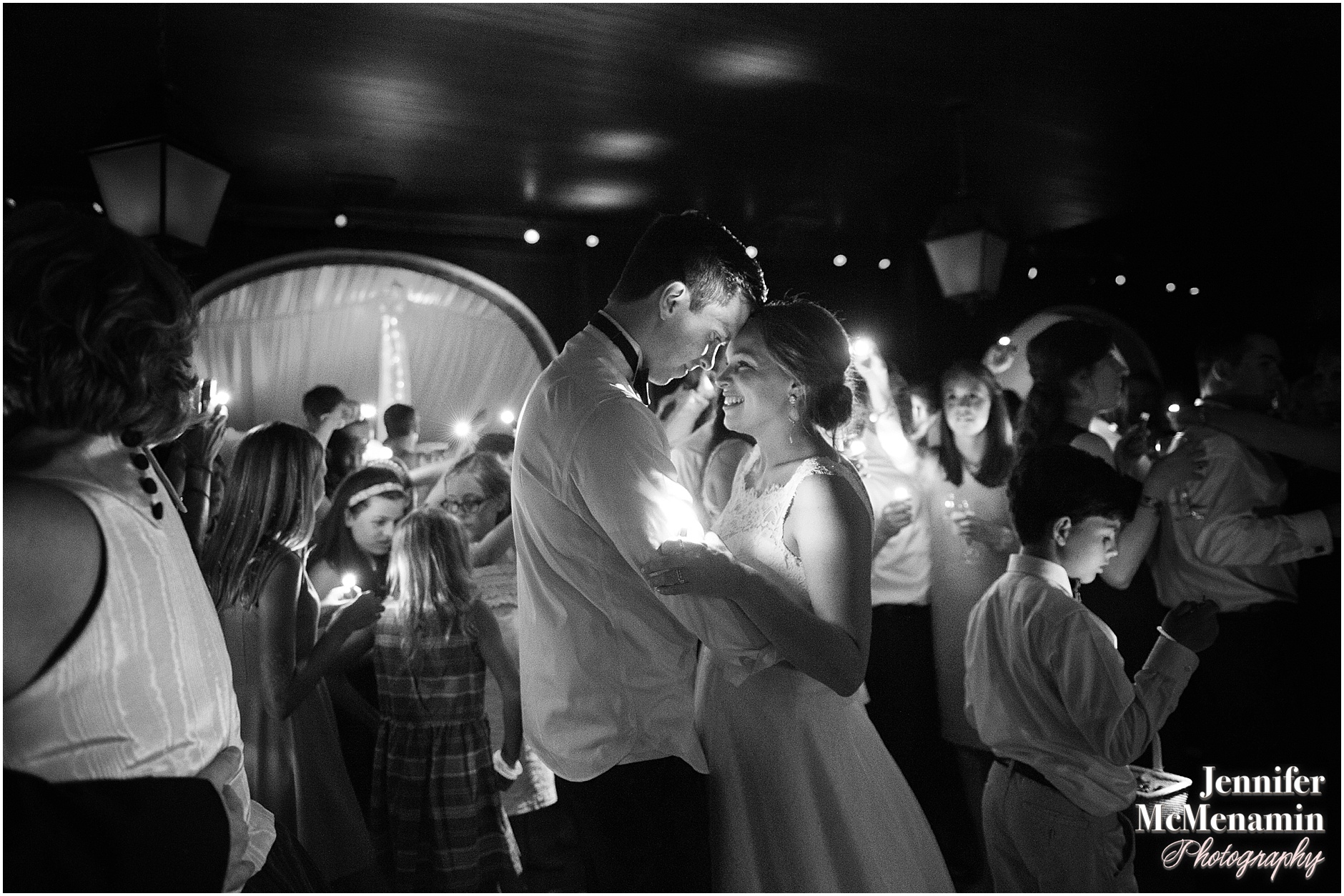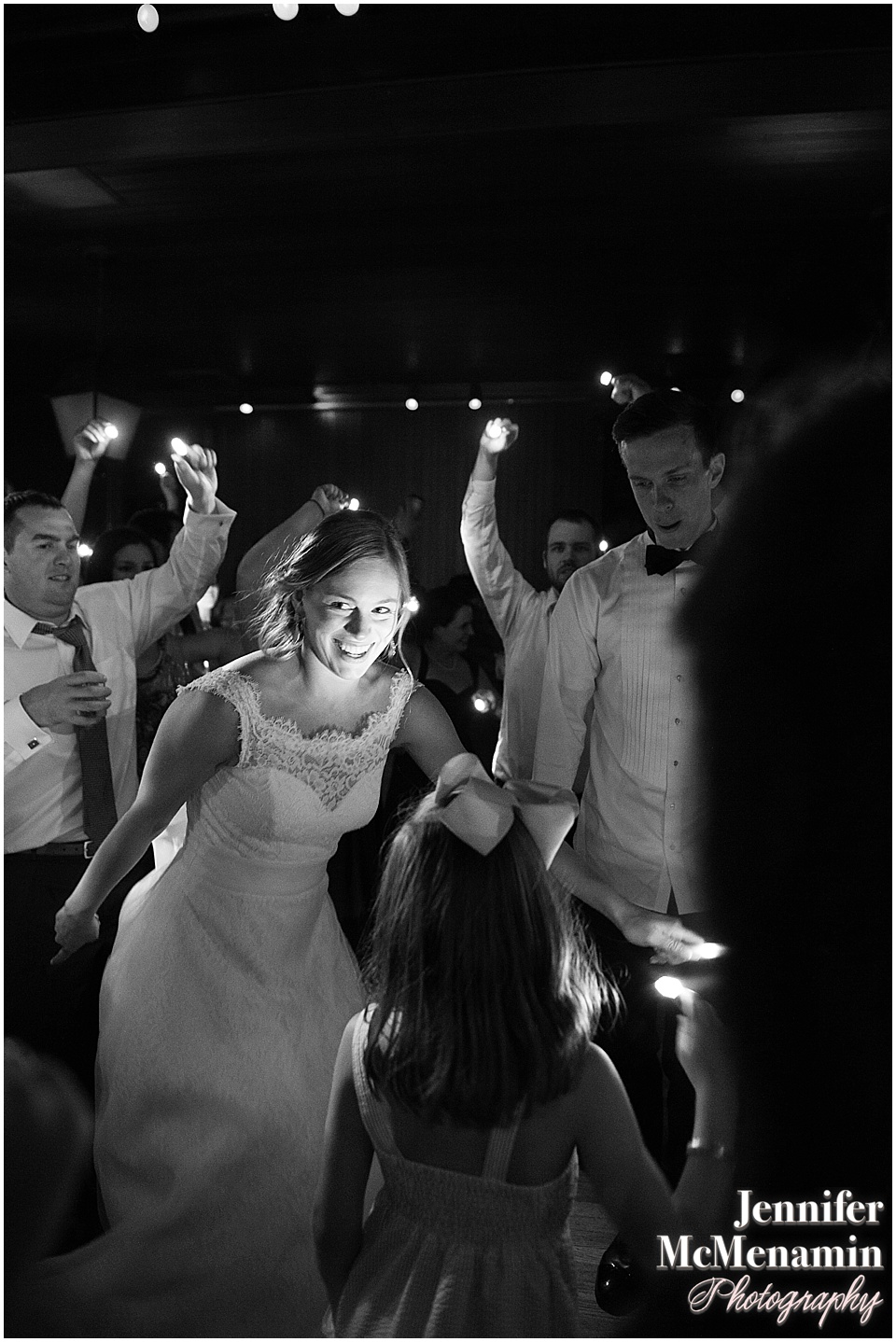 Many, many congratulations, Stacey + Max! It could not have been more fun to work with you, your friends and your families!
Credits:
Photography: Jennifer McMenamin Photography, LLC

Ceremony: The Baltimore Basilica
Reception: The Evergreen Museum & Carriage House

Doughnut Bar: Migues Magnificent Mini Donuts
Catering & custom milkshake bar: The Classic Catering People

Event coordinator: Kate Taylor Events
Rentals: Select Event Group & Loane Bros.
Bridal attire: Mikaella Bridal from Gamberdella
Bridesmaids' attire: Bill Levkoff
Groom's attire: The Black Tux

Florist: Simply Beautiful Flowers
DJ: Jacob Jensen of District Remix

Invitations: The Pleasure of Your Company